Looking back on his 25 years in the acting industry, Kang Ki Young is thankful for the experience of portraying Lawyer Jung Myung-seok in 
Extraordinary Attorney Woo.
Wrapping up his latest project, Extraordinary Attorney Woo, actor Kang Ki Young felt the overflowing support and love for his role. He also gained many labels such as "Adlib Artisan," "Model Senior," and "Unicorn Work Mentor." 
Kang Ki Young Shares The Meaning Of "Extraordinary Attorney Woo" For Him
Breaking records one after another, the actor did not expect the series to be a box office hit. However, their belief in the drama's script and in Director Yoo made it possible for the drama to achieve such success. 
Furthermore, the actor also felt his popularity rose as many people now ask for sign requests. Before his popularity, he starred in many renowned dramas such as What's Wrong with Secretary Kim, Weightlifting Fairy Kim Bok Joo, Bring It On Ghost, to mention a few.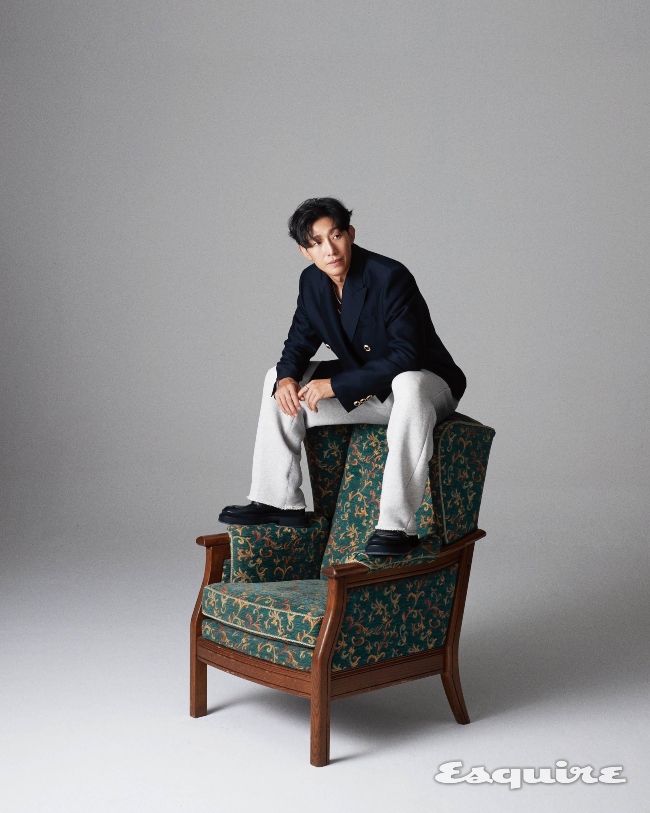 K-Drama Review: "Extraordinary Attorney Woo" Empowers The Message To Appreciate An Imperfect Nonetheless Beautiful Life
"Extraordinary Attorney Woo" Filming Locations Not To Be Missed On Your K-Travel Bucket List
---
Receiving Many Labels as Lawyer Jung Myung-seok 
Earning many nicknames for his role, the actor is grateful for the coined names fans had created considering he played many similar roles in his previous projects.  
In addition, he shares the story behind his modifier "Unicorn Work Mentor." 
"He is a boss who kept giving juniors a chance even though they made mistakes. I heard that there are not many seniors like him around. I think I was also influenced by my seniors who gave me compliments when I was a rookie. It became a force and a driving force. I tried to be that kind of boss."
On his label as "Adlib Artisan," he stated that adlibs helped him in filling the areas of his character that he had a hard time expressing.
---
On Giving and Receiving Advice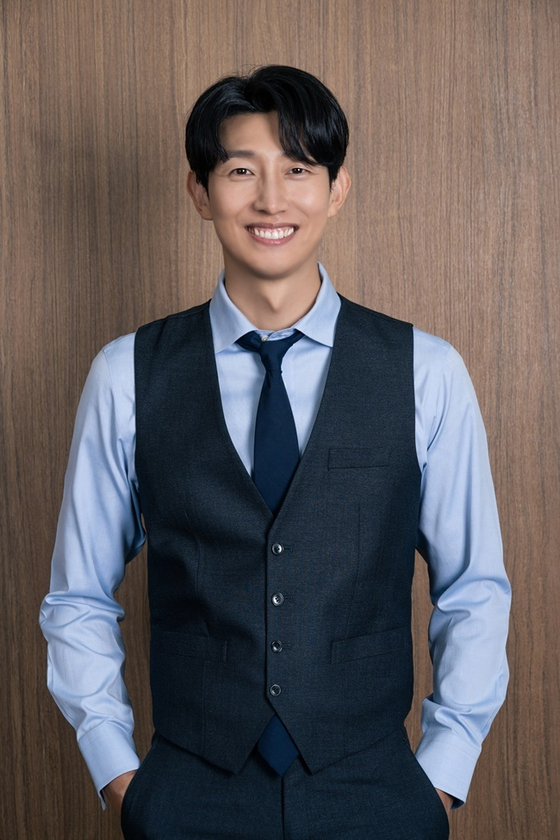 During his rookie years as an actor, Kang reveals that he received many compliments from his seniors that helped him to continue pursuing his career. 
"I have performed in the past, but I have never enjoyed a show. I was always nervous and could not control my trembling heart. I felt comfortable because I went in the middle and late stages of the performance, but then Park Hoon came up and said, "Ki-young has good diction and great delivery power. You're doing great!' I vividly remember the compliment even after 10 years. I think those compliments inspired me."
In addition, the actor also disclosed that he shares pieces of advice from his mistakes with others. 
"When I saw my friends who were just acting, I used to give advice in the hope that they would not make the same mistake as me. But they also don't realize it no matter how much they say unless they make mistakes. So, it has changed. They say that you should make a proper failure. Wouldn't you try to climb higher to get over it?"
He shared that his ideal boss is the one who accepts failures which gives others room for improvement. For him, this preference helped the actor in embodying his character, Jung Myung-seok. 
"Such a failure seems to have become encouragement which I translated to Lawyer Jung. I think failure is important."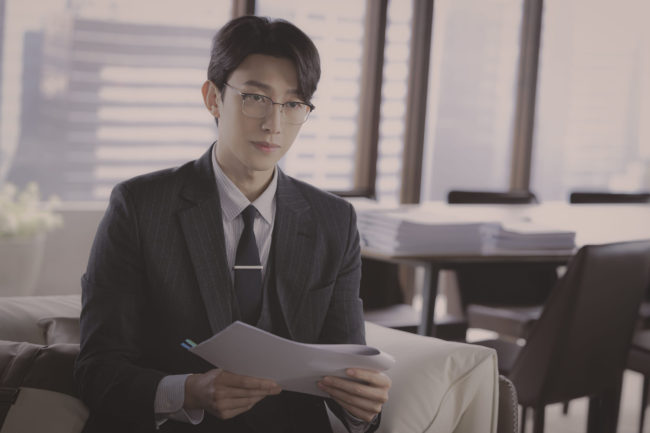 ---
On His Preparation and Accepting the Role
Portraying a senior lawyer, Kang Ki Young revealed the points he paid attention to while acting. 
"In law firms, performance and the relationship with clients are important. I focused on that part. Woo Young-woo proves her prejudice against the character itself with her skills. In particular, I prepared the condition of my body so that I could spit out words comfortably when I acted. I paid more attention to the basics of diction and vocalization."
Furthermore, the actor was known for portraying fun characters. As he transforms into a senior lawyer, the actor set aside his comical side for the role. 
"In the beginning, I could not bring myself together with Jung Myung-seok and Kang Ki Young. However, as there were so many acting masters as guests, I realized by watching them acting that there are fun parts. So, there's no need to be stuck in that kind of frame."
Finally, he also expressed how grateful he is for being cast to be part of the record-breaking series. 
"When I asked the writer why he cast me as Jung Myung-seok, he said he enjoyed watching the SBS entertainment show "Michuri." That's a very different image from Michuri. Even though the image was the opposite, I was grateful for casting with an experimental spirit."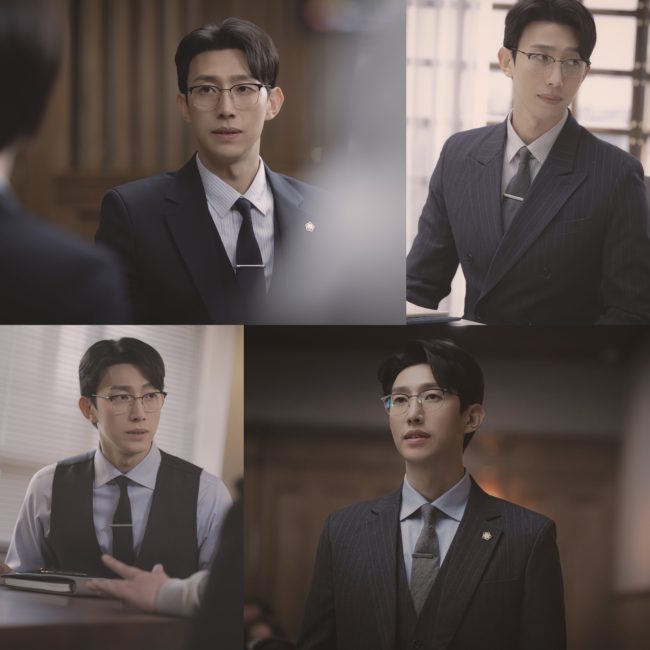 ---
On the Lessons He Learned From Playing Jung Myung-seok + Favorite Episode 
In transforming as Jung Myung-seok, Kang reveals that he shared many emotions with his character.
"I think it was an opportunity to participate in acting a little more sincerely. I thought he was a character who exchanged a lot of emotions. I felt a lot of energy in exchange for emotions. It seemed to be acting training rather than simply speaking funny."
He also added,
"The reason why the character Jung Myung-seok was good from the beginning is that he plays a positive role in the life of the main character, Woo Young-woo. It's such a great role, and I was grateful that I could play this role and finish it warmly."
On the other hand, the ninth episode of Extraordinary Attorney Woo was the actor's favorite episode about the children's liberation movement. 
"I got immersed in that part. The reverberations to the children are clear and unheard of as a bachelor. When I saw the children who appeared as children, I first thought, "How affectionate mom and fathers have raised you?" It was good to speak and to act with tension. The strength of the character [Bang Gu-ppong] is an unimaginable idea. It was so good to bring such an idea and show it, and I was excited about it."
---
On Working with the Hanbada Family
Kang Ki Young describes the team to be funny. He reveals that every actor has their own charms and strengths. 
The actor also emphasizes the unparalleled energy Park Eun Bin shared on the set. Additionally, the experience working with the cast "was a series of surprises."
When asked about how Park is being his senior, he conveyed that he learned a lot from the actress. 
"I have 25 years of experience. There is a saying that goes, "Don't look at the tree, look at the forest." When I'm at the scene, I divide and calculate the scenes where I can lead the physical time and pass as if they were nothing. I thought, "She's a great senior," and "There's a lot to learn." I was really busy learning."
---
On the Message He Wants To Convey + Thoughts On Extraordinary Attorney Woo Season 2
Throughout the series, Extraordinary Attorney Woo shared various stories of people from different walks of life. For the actor, he wants the viewers to enjoy the drama and leave their burdens behind.
"COVID-19 has been building fatigue for more than two years, and Extraordinary Attorney Woo is such a healing gift. I thought viewers could enjoy it without any burden. I hoped to put everything down while watching and see them comfortably and happily."
Now that the production team confirms a sequel for the much-loved series, Actor Kang is ready to suit up again for the drama. 
"I think I will be too greedy. I also have a great affection for Extraordinary Attorney Woo, so I want to do it unconditionally if possible. We should paint a bigger picture next time."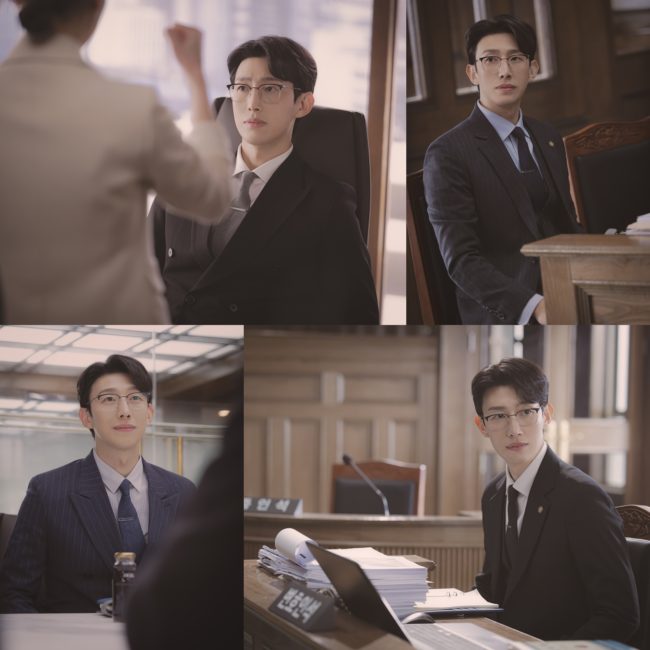 ---
On His Individual Growth
Gaining popularity for his role, the actor is also thankful now that his previous works are also getting recognition. He stated that he was surprised and embarrassed. Looking back on his previous works also inspired him to continue learning and acting. 
In addition, he also relates his character to him and shares how he sees himself in the future. 
"Unlike Jeong Myung-seok, I try to enjoy my daily life sufficiently. My dream is to be a family-style father who grills meat in a garden. Aside from acting, I am moving toward that dream. Living in a mansion became a hot topic, and I think it gave me a good environment early. I want to work harder to thank you."
He added, 
"Now I have acted for about 14 years. I think I'm ready to enjoy it. I've been nervous so much, but I want to enjoy acting excitedly. I want to enjoy it by exchanging emotions with the other person."
Lastly, he also shared his thoughts on taking on new projects. 
"Nothing has been decided yet. I think I was able to broaden my acting spectrum through a character named Jung Myung-seok. Thank you for making a space for various characters to enter. I think it will be more attractive if there is a role that can be expanded as much as possible and a role that has lost its laughter that has not been played before. I want to take on various challenges because I have many roles I have not played before even if I fail."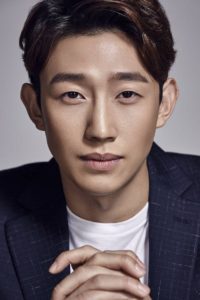 ---
Source: JTBC News