As
Extraordinary Attorney Woo
concluded
,
Kang Tae Oh sets his anticipations for its second season.
ENA channel's Wednesday-Thursday drama Extraordinary Attorney Woo, which recently ended, follows the story of Woo Young Woo (Park Eun Bin) a new lawyer with autism and a genius mind in a recognized law firm.
K-Drama Review: "Extraordinary Attorney Woo" Empowers The Message To Appreciate An Imperfect Nonetheless Beautiful Life
Kang Tae Oh portrays Lee Jun Ho, an employee at Hanbada Law Firm who is known for his warmth and friendliness. He actively communicates with Woo Young Woo in the drama, and experiences unfamiliar emotions toward her.
For challenging society's prejudice, the drama has gathered a lot of attention and love. As the drama has met a successful ending with a 17.5% viewer rating, actor Kang Tae Oh has also attracted a lot of popularity, topping for five weeks in the topic category for drama performers.
Through an interview, the actor recounts his experiences during filming and reveals his plans before his military enlistment this year. In addition to that, he also expresses his expectations for the drama's second season.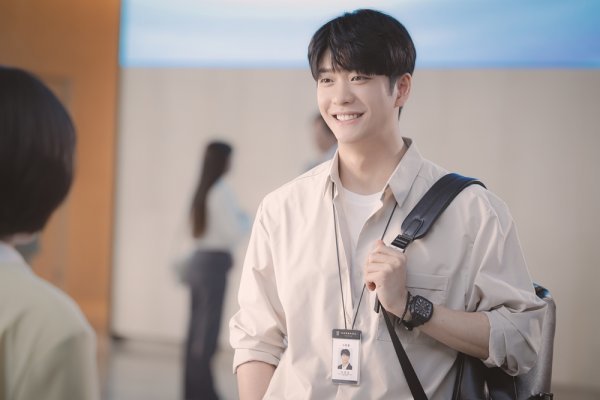 "Extraordinary Attorney Woo" Filming Locations Not To Be Missed On Your K-Travel Bucket List
---
Working with the Director
Feeling that his character Lee Jun Ho stands out even with the slightest change in the general feel of his character, actor Kang Tae Oh tells that he placed his focus on that area while filming.
"One of the things I thought a lot about was this part, and I did it while matching it a lot while filming." 
While working on his role, he also proactively consulted with director Yoo In Shik.
"I trusted the director's direction, so before I started filming, I asked him to let me know immediately if he had other thoughts." 
Trusting the director's guidance, the actor appreciates how the director asks him directly if they could try another way.  
"I loved this honest feedback because the director looked at the parts that I didn't know."
---
Drawing Attention & Popularity From Viewers
Kang Tae Oh received a nickname after gaining popularity from a scene in episode 7 where Jun Ho tells Young Woo, "That's disappointing," while walking toward her.
When asked if he expected such a reaction from the public, the actor feels surprised by the attention he received for the scene.
"A lot of people may be excited about kissing under the sensor light…I'm not saying I prepared it roughly, but I didn't expect it at all. I was surprised, too."
In addition to his nickname Seopseopnam (섭섭남), the actor has also recently discovered Kangttochum (강또춤), which means Kang Tae Oh is dancing again. 
Understanding what it means, the actor appreciates how people have taken interest in his previous works and performances in variety shows while also recognizing him in Extraordinary Attorney Woo.
"I thought it would be nice if more people would watch my previous works and entertainment shows, but thankfully, many people recognized me through "Woo Young-woo" and searched for Kang Tae-oh and looked up all the videos."
Feeling good about how his career of ten years is resurfacing, the actor notes how he should watch out for his own performance.
"And I also thought, 'I have to be careful in dancing and acting'."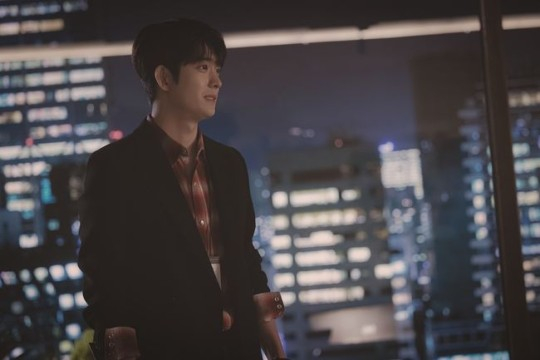 ---
Aspirations as an Actor
Debuted in 2013, Kang Tae Oh admits that he still has worries as an actor even after 10 years, but has more knowledge in the field at present.
"I think I am more relaxed than when I was a rookie. I am always anxious and still nervous, but I think I have some know-how compared to then. It's a job with no answers. I think there is a style that is fashionable like that in the acting style."
Monitoring his performance, the actor tells how he occasionally reflects on himself objectively.
"If I'm too obsessed with myself, when I look in the mirror, I may see a figure I don't know, so I try to reinvent a lot and be objective as I can be." 
For the future works he wish to work on, the actor expresses his interest in trying things he has never done in the past. Adding to that, Kang Tae Oh, who enjoyed filming historical dramas, wants to try taking historical dramas again. 
"I want to do something like a creature or a zombie. When I wore Hanbok, my shoulders were straightened for no reason, but I think I felt very good during "Tale of Nokdu." I also want to try modern period dramas. I think it will be so much fun."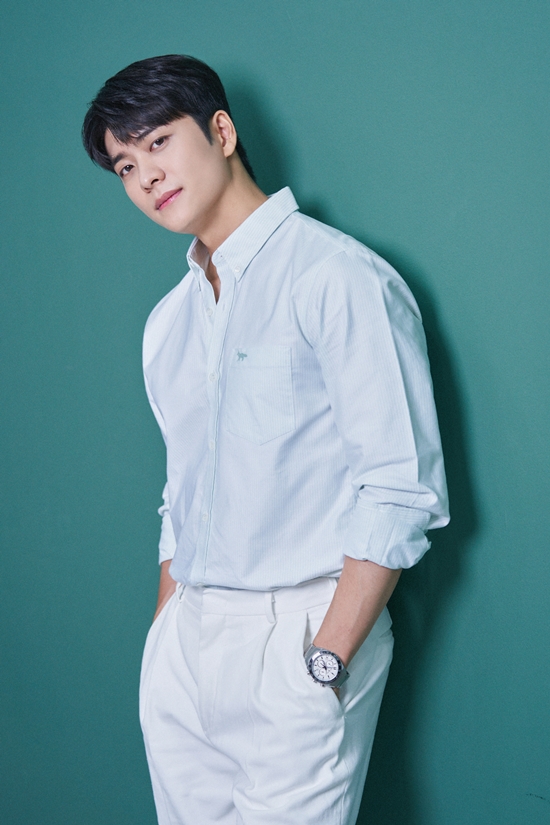 ---
Memorable Moments while Filming
Recalling one of his memories while filming the drama, Kang Tae Oh shares the time he saw dolphins when they filmed on Jeju Island.
"In fact, it was a famous attraction for dolphins to appear. If you see dolphins, won't the drama become a hit? I wanted to see it, but there was a real dolphin." 
During that time, the actor remembers how nobody believed him when he saw a real dolphin. 
"I heard splashing sounds from somewhere, so I thought, 'That fin is definitely a dolphin.' I said there was a dolphin, but the staff next to me said, 'What is it?'"
Continuing his story, the actor fondly recounts when everybody finally believed him when the camera director saw a dolphin. Looking back at that time, the actor attributes the drama's success to the good energy on set.
"At the moment of splashing again, the camera director said, 'It's a dolphin.' That's when they all believed me. Everyone took pictures and went crazy. Now that I think about it, I think 'Woo Young-woo' did well because of that good energy."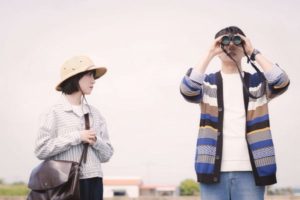 ---
Plans Before Military Enlistment
Scheduled to enlist in the military this year, Kang Tae Oh shares his positive mindset on leaving after gaining popularity.
"It's too bad if you think it's too bad, but if you think about it like this, it seems like there's no bottom or end. If I think of it in a good way, I'm going to go in a good mood because the work goes well..."
With a smile on his face, the actor continues radiating his positivity about coming back healthy after his military service.
"So, I'm thinking of eating a hearty meal my parents made me and going back healthy and in a good mood." 
Among his plans before enlisting, the actor looks forward to spending time with his friends going to a valley, and camping.
In addition to that, the actor also wishes to go swimming to purify himself with clean water before the winter season comes.
"Thankfully, I am carrying out various schedules, and if I have a chance, I really want to go swimming for a day or so. I want to purify my mind and body with water before it gets colder."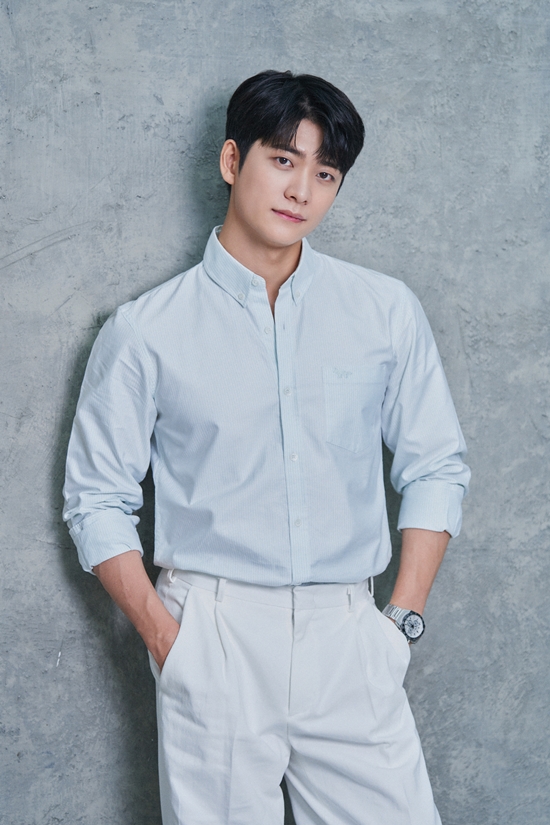 ---
Expectations for Extraordinary Attorney Woo 2
In discussions of a second season, the actor wonders if his character would turn to darkness and become evil.
"I don't know. Is Jun-ho going to turn evil? My dream was to become a lawyer. I also told Min-woo: Let's use separate rooms! Let's do different things!'" 
Unsure of what may happen, the actor positively expresses his expectations for the second season and wishes for the good energy preserved until the drama's next release.
"Whatever it is, it would be great if there was an opportunity and it would happen, and I hope this pleasant energy will continue to be maintained then."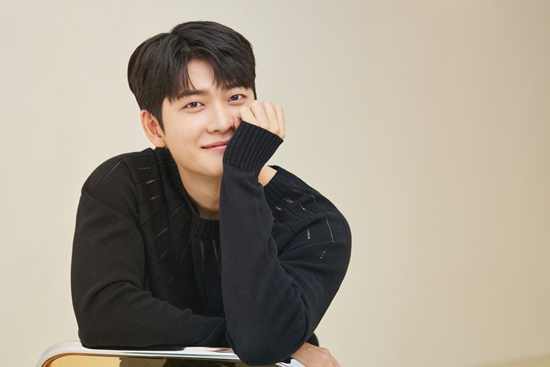 ---
Source: Xportsnews
Photos: Man of Creation