Since stealing our hearts with his breakout performance in Something in the Rain, Jung Hae In has cemented his position as a sought-after versatile male lead.
Powering nuanced portrayals from his supporting and lead roles, his rise to prominence is without recourse. Impressively, the actor is showing no other way but to improve his craft more to return his fans' love and support.
While we can't wait to see a different side of the actor in the upcoming Netflix series D.P., let's take some time to appreciate some of his most lovable characters thus far.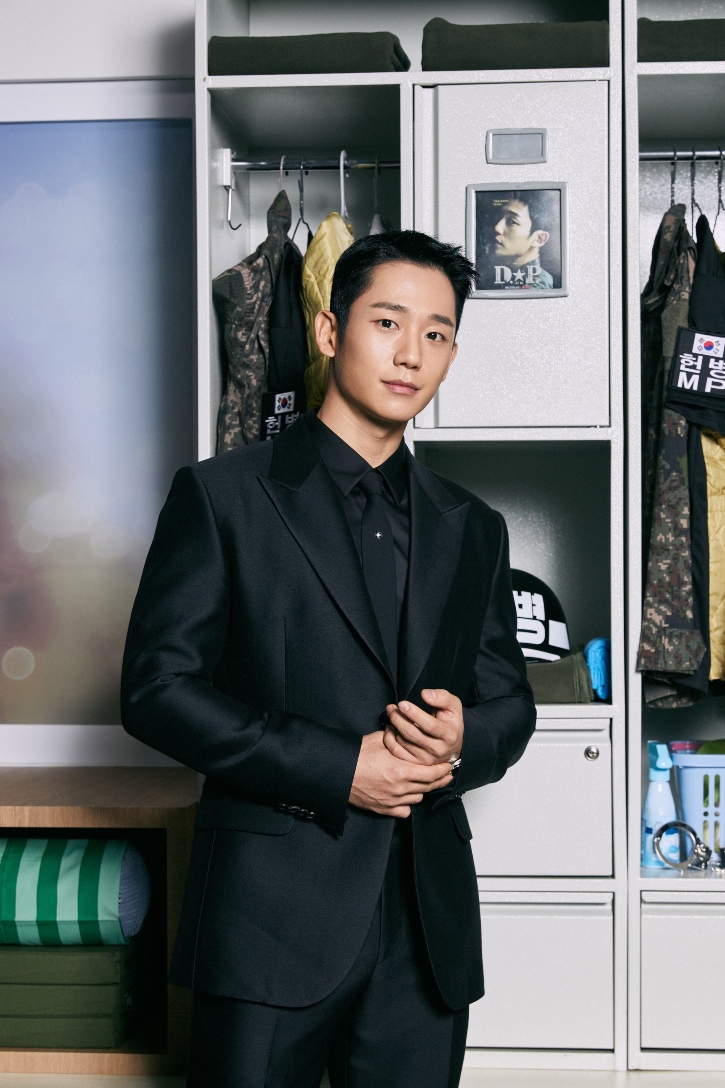 ---
---
Tune in for Love — Cha Hyun Woo
You can't help but root for Jung Hae-in's character Hyun-woo in Tune in for Love. Hyun-woo goes through many difficult circumstances and is misunderstood due to having served time in juvenile detention even though he's actually innocent.
Beneath his quiet demeanor, lies a caring guy who can't forget the woman he loves, Mi-soo. Hyun-woo is so swoon-worthy when we see the lengths he goes to in trying to connect with Mi-soo over the years. His earnest and unchanging love is so sweet.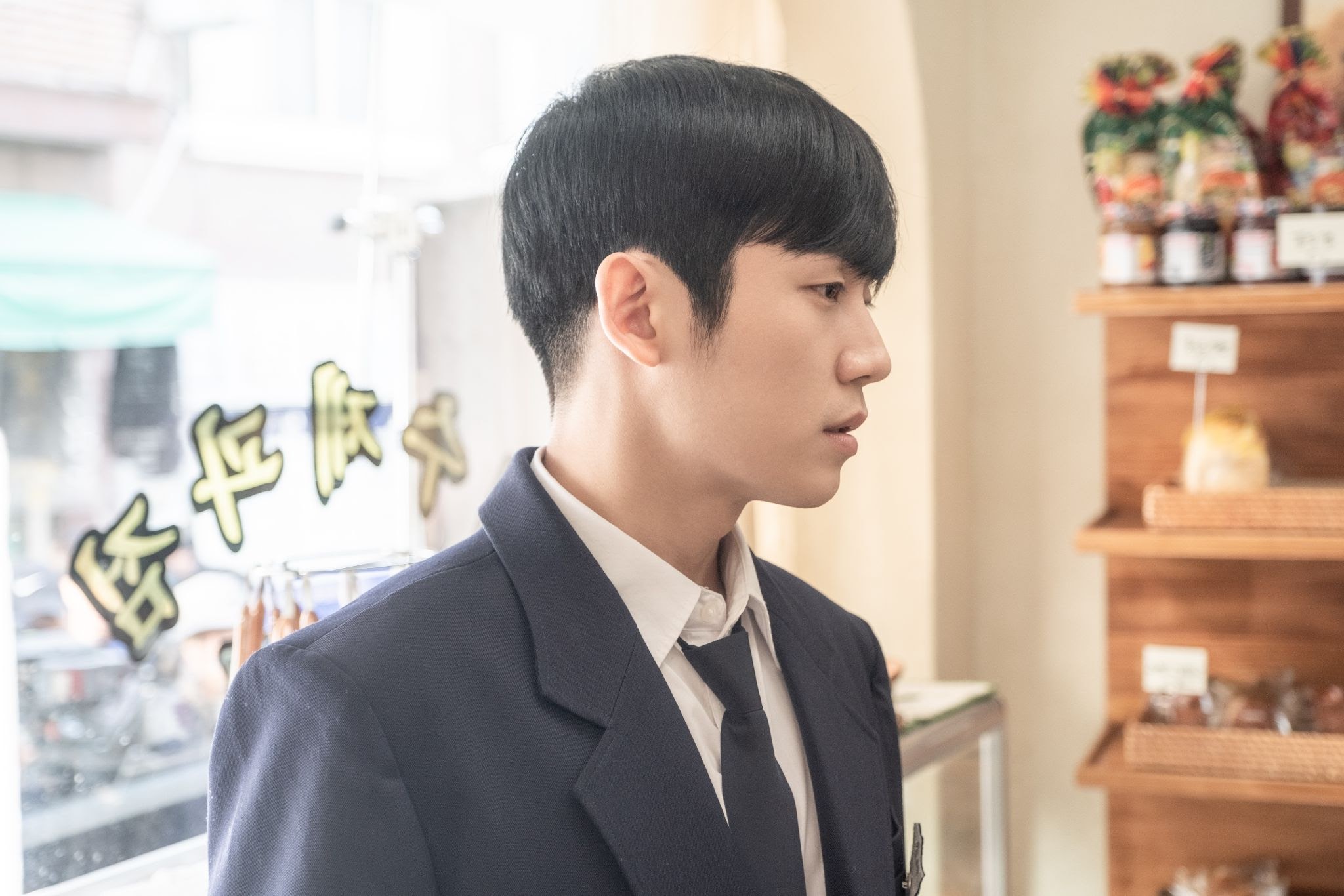 ---
One Spring Night – Yu Ji Ho
In One Spring Night, Jung Hae-in portrays single dad and pharmacist Yu Ji-ho. The actor is endearing no matter the role, but it's especially adorable seeing his character dote on his son. Due to his experience of being a father, Ji-ho is more patient and mature than your typical K-drama lead.
He's a sensitive soul having gone through abandonment and experiencing social stigma related to single parenthood. Ji-ho is so kind-hearted and definitely the most handsome pharmacist we've seen!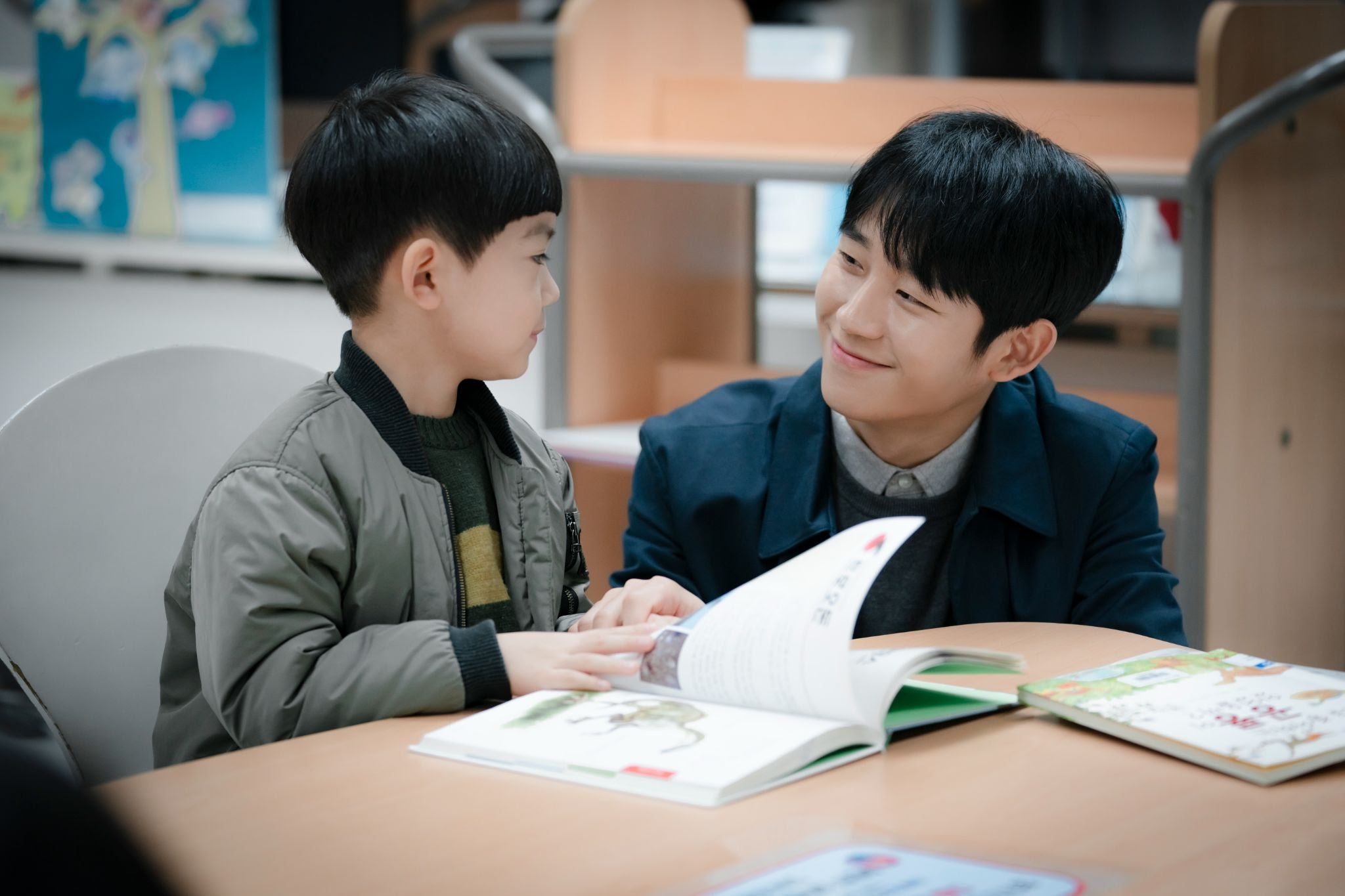 ---
Something in the Rain – Seo Jun Hui
Something in the Rain featured Jung Hae-in in his first lead role and gave a large boost to the actor's rising popularity. His character Jun-hui is basically your best friend's younger brother who grew up into a very fine and good-looking man.
Jun-hui loves fiercely and he's very protective. Despite being powerless against people who don't approve of his relationship, he remains brave and optimistic. The best moments of Jun-hui are when his romantic antics make our hearts flutter and feel giddy.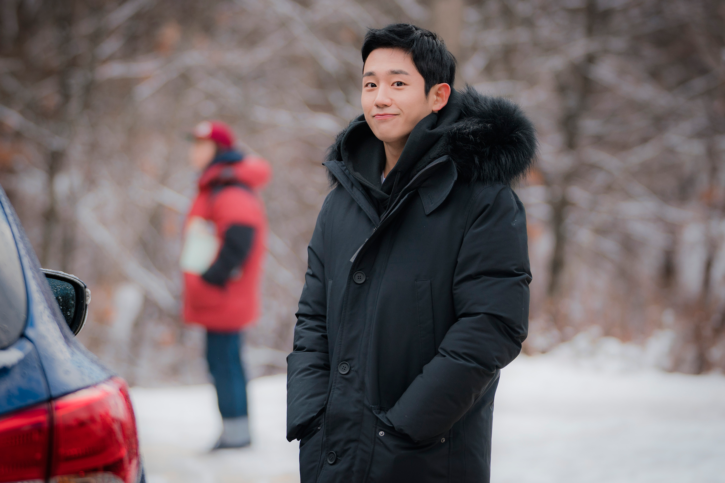 ---
Prison Playbook – Yoo Jeong Woo
Through Prison Playbook, Jung Hae-in was able to show different sides of his character Captain Yoo. When he first enters the prison, the inmates fear him due to allegations of him assaulting a soldier to death.
He struggles with the wrongful accusation but also earns the trust of his fellow inmates resulting in some hilarious bickering chemistry. To our delight, we get to see Captain Yoo be serious, upright, petty, tearful, and more. This role really highlights Jung Hae-in's acting range, and he looks so good in uniform!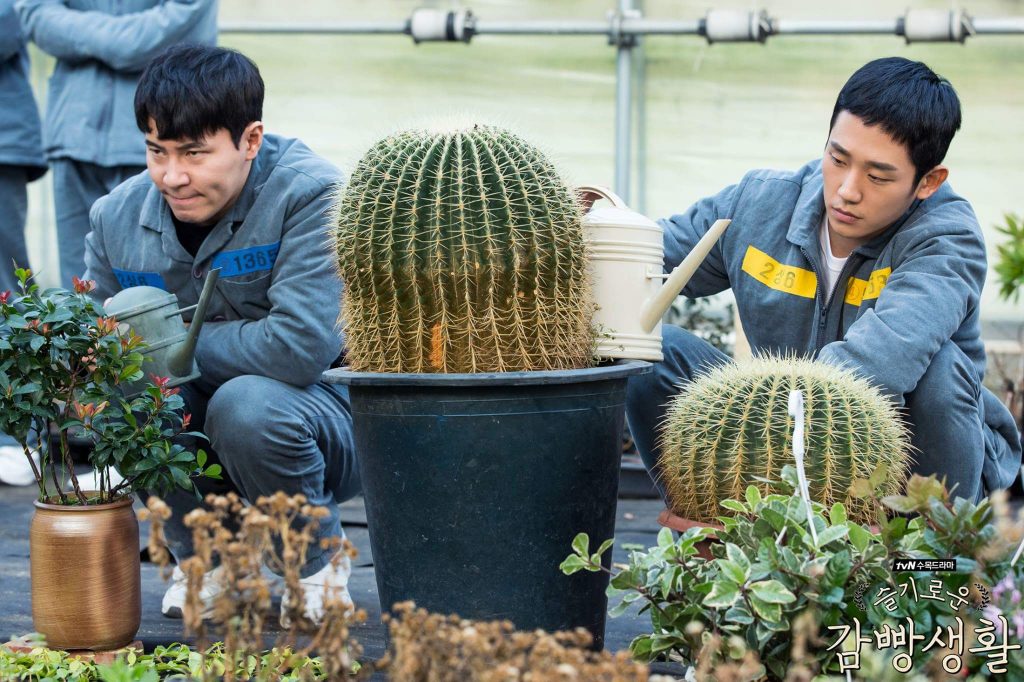 ---
While You Were Sleeping – Han Woo Tak
While You Were Sleeping helped put Jung Hae-in on the map with his role as officer Han U-tak. He gave us a good case of second lead syndrome while portraying an ideal policeman.
While U-tak develops feelings for Hong-ju, he doesn't reveal his feelings in order to respect Hong-ju's and Jeong-chan's growing feelings for each other. He is a selfless character who doesn't hesitate to help people even while endangering himself. How can he be so cute and hot at the same time?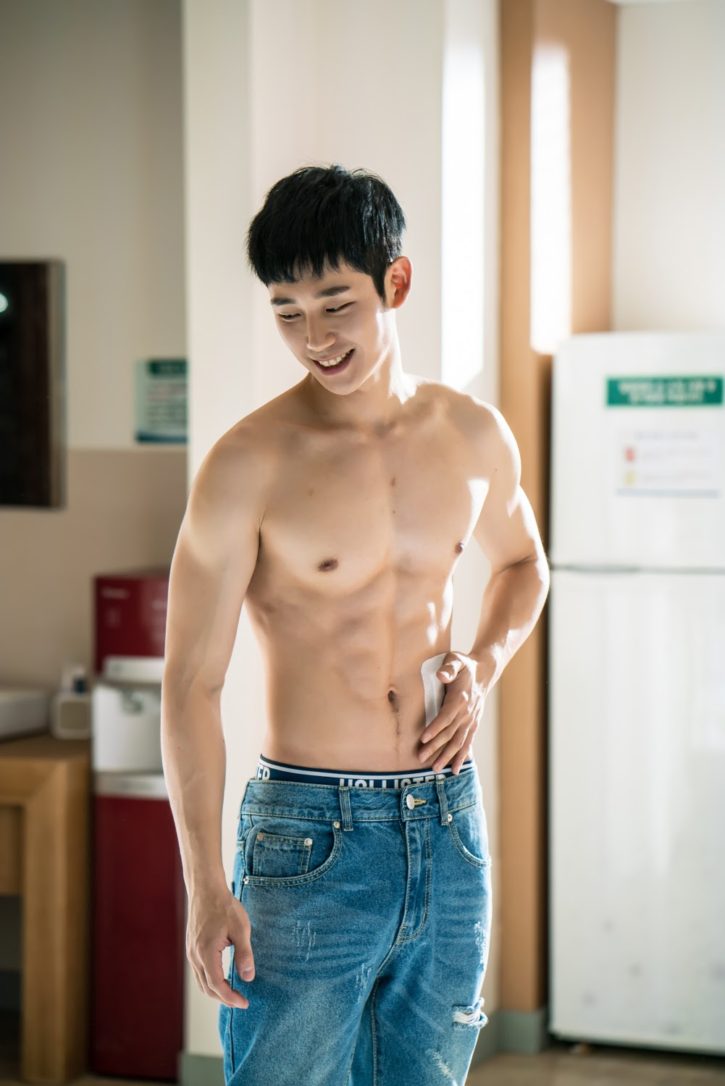 ---
Guardian: The Lonely and Great God — Choi Tae-hee
Popular series Guardian: The Lonely and Great God helped Jung Hae-in garner much attention earlier in his career. In the series, he portrays dapper Choi Tae-hee who is Eun-tak's first love. He's friendly, well-mannered, and looks so clean-cut in his baseball uniform.
Through his appearance, he became everyone's first love overnight and attracted a lot of buzz. He definitely made many viewers melt into a puddle with his charming and affectionate gaze.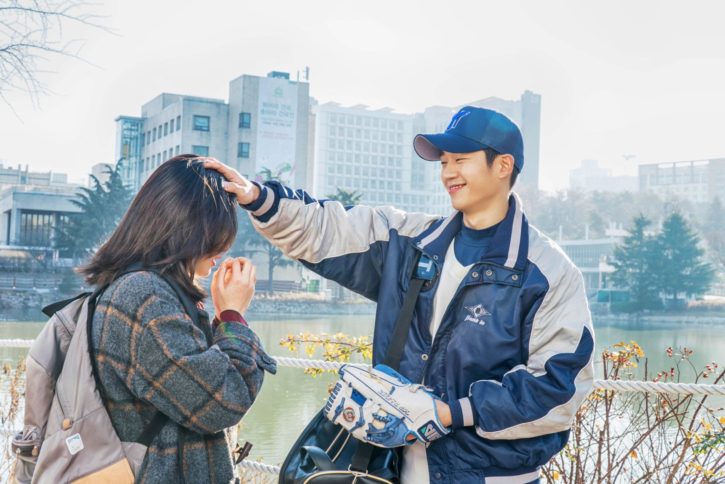 ---
D.P. – An Jun Ho
Since we can't get enough Jung Hae-in, thank goodness we'll be able to see more of him in the upcoming series D.P. This time, the talented actor will be portraying a different type of character from some of his more romantic roles.
He will portray An Jun-ho, a young private who becomes a part of the Deserter Pursuit Unit and is tasked with capturing army deserters. Quiet and observant, Jun-ho will face the painful realities of deserters struggling with compulsory enlistment while chasing after them.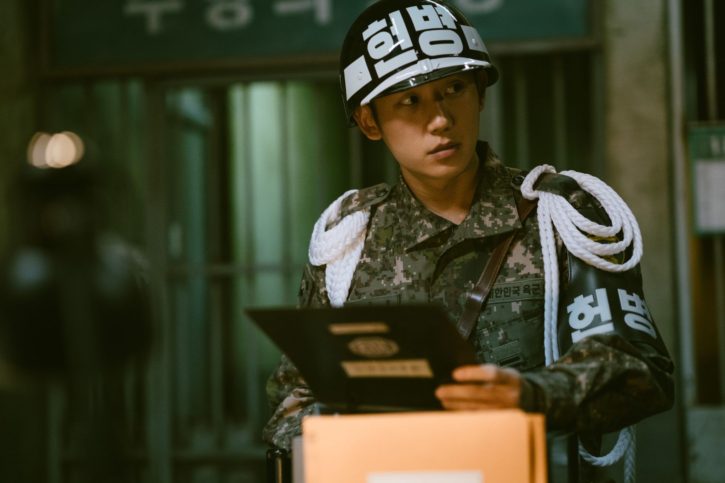 Which of Jung Hae-in's characters do you love the most? Don't miss out on seeing him in D.P. when it premieres on August 27, only on Netflix!
---
PR Source: Netflix