Young love that is given a chance to possibly seal the deal 15 years after, highlights web series How To Be Thirty!
With a gregarious female lead and mischievously endearing male lead, you'll get a sweet serving of romance story from Jung In Sun and Kang Min Hyuk! What's more? The side stories are equally engrossing as Ahn Hee Yeon (Hani), Song Jae Rim, Cha Min Ji and Baek Sung Chul join the fun and the saccharine ride.
Another web series powered by kakao TV, How To Be Thirty is the latest K-drama you can exclusively watch on iQiyi International. It is a relatable romance centering around the work and love stories of women who have just entered their 30s.
The drama follows the story of 30-year-old webtoon author Seo Ji-won meeting her publisher Lee Seung-yoo, who is also her first love from middle school.
abbyinhallyuland watches How To Be Thirty on iQIYI
---
How To Be Thirty Opening Week Recap
All is going well to the thriving career of webtoon writer Seo Ji-won (Jung In Sun). Her latest work was positively received albeit constant debacle with her editor on her story direction. Winning her argument to the ending she had in mind on her latest webtoon, she escaped the faint wrath of her editor because it was well-received by the readers. It even earned her a succeeding project after and the new editor picked the first work which kickstarted her career.
However, the webtoon to be launched was pieces of her young self and first love. Reviewing the overly mushy lines her young self made, she tried to bargain but the publishing company is already fixated to launch her debut work.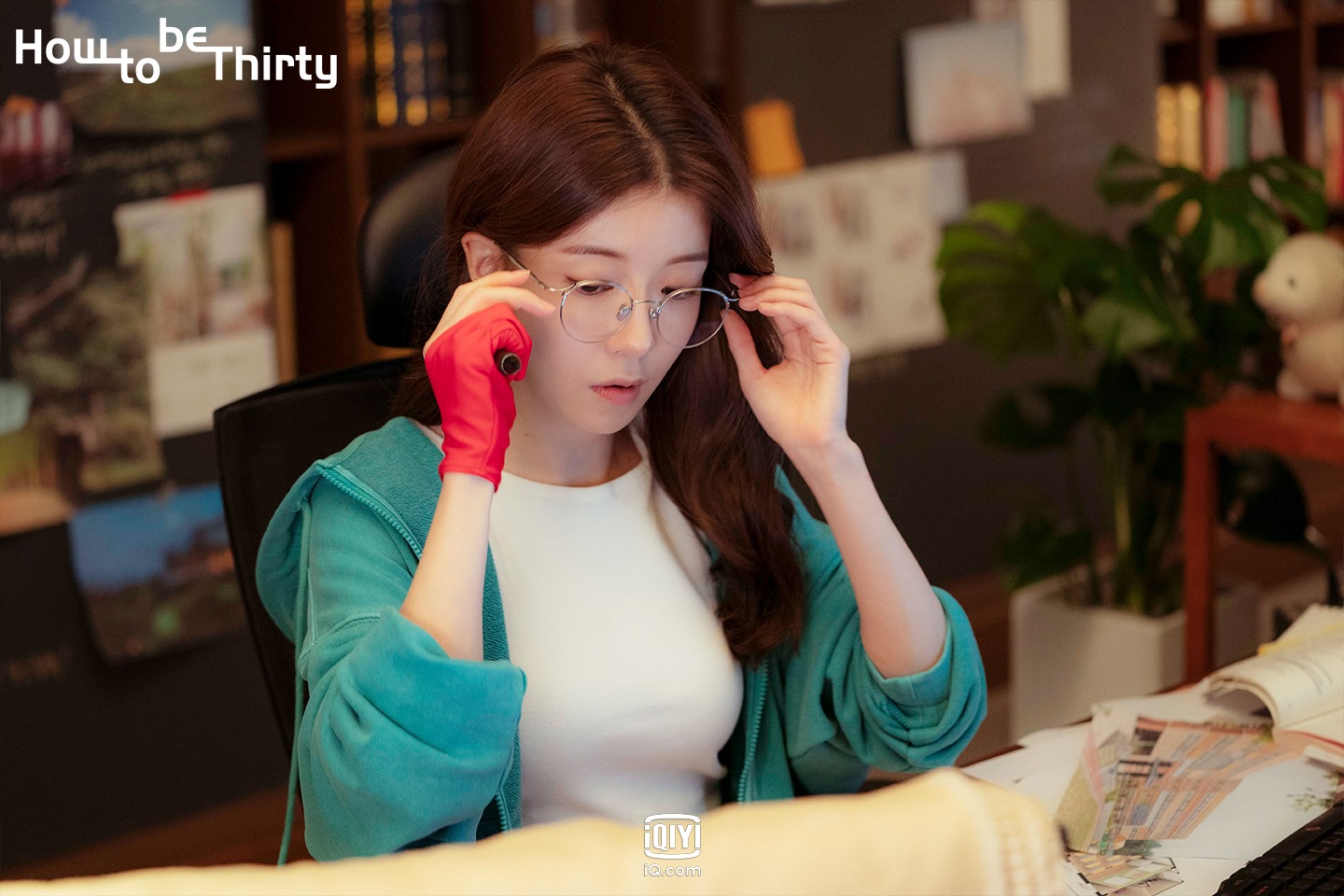 ---
"I tell myself again and again. That I will stop wandering in this unfamiliar threshold of adulthood."
The same successful and normal life is shared by Ji-won's two best friends – Lee Ran-ju (Hani) and Hong Ah-young (Cha Min Ji). Ran-ju is a respected radio host who does not have a strong romance commitment inclination while Ah-young is a cafe owner. The latter has spent her 20's in a relationship with a man for nine years, but he ends up marrying a woman he met only for three months.
When Ji-won meets her favorite girls after work, she tells her worry about how her new editor's name matching the name of her first love Lee Seung-yoo. Ran-ju assures her that her imagination only happens in dramas. They also make a vow to focus their new beginning as 30-year-old-women in zesty attitude.
Ah-young dreams big as a CEO of her resto-bar, Ran-ju hopes for a killer love, but Ji-won kills their "dream big" mood as she flaunts how she's a big shot webtoon artist so she does not have a goal.
After a Karaoke fun blast, the three go back to their respective lives pondering on their failed relationship, inability to believe in love and wistful memories of young romance.
---
"The imagination I joked about suddenly became a reality."
Finally meeting her new editor, Ji-won was awestruck seeing her first love 15 years after stating his name with a smile. Stealing glances on her new editor, Ji-won ponders on the baffling coincidence and wonders if he does not recognize her.
Her curious question was answered when she was not able to head home because of the pouring rain. Suddenly, an umbrella appears with its handsome owner, Seung-yoo. Gazing at Ji-won, he tells her that he missed her a lot confirming that he recognized her.
Responding she did not miss him and was surprised to see him grew up to be a decent man, they exchange heartfelt smiles. They head to a bar for a quick catching up and Seung-yoo confessed that there's no way he would not recognize her.
He also admits volunteering to be her editor and confidently claims that her webtoon is their young love story. Denying her webtoon is not their story, Seung-yoo pointed out the name of the character to be "Seung-won", a combination of their name, but Ji-won rebuts that actor Cha Seung-won was the inspiration since she likes him a lot.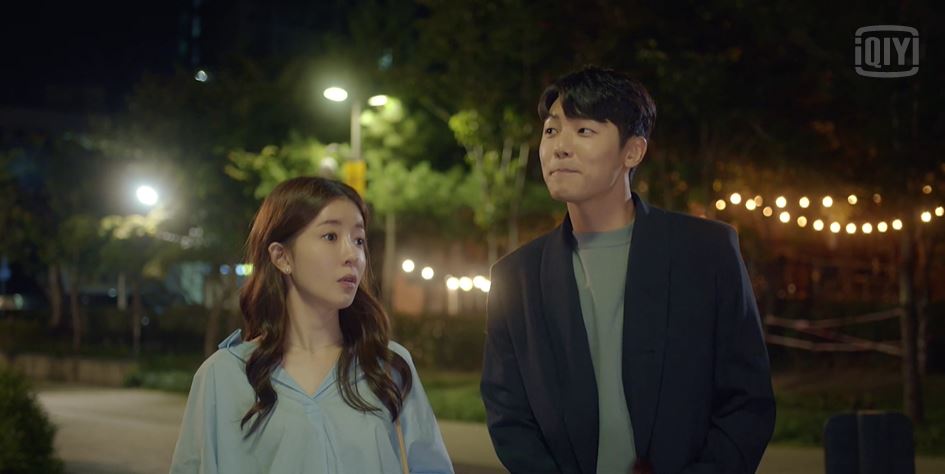 Changing tactics, Seung-yoo goes serious and tells her how amazing it was to meet her again. They go out again when he delivered the news of her webtoon getting a movie offer. Still denying he's the inspiration to her webtoon's male lead, Ji-won was cornered when she blurted how he would always be a young man to her.
Inching to a closer distance, Seung-yoo asked Ji-won if he still does not feel like a man to her.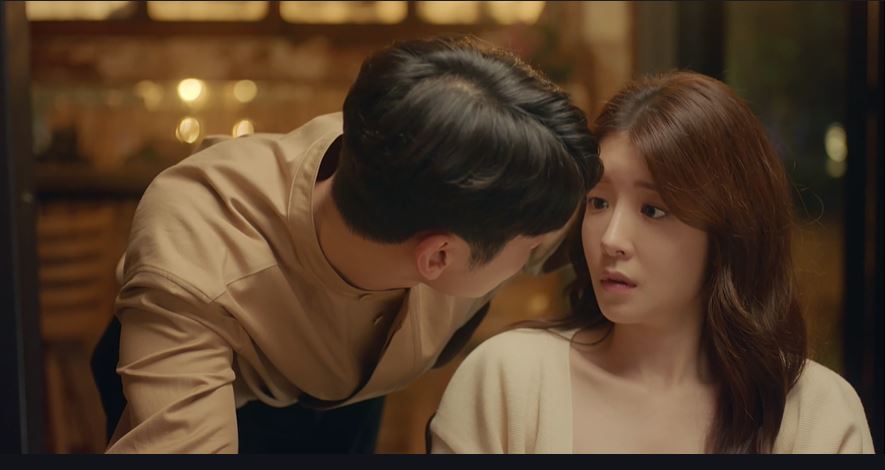 ---
How To Be Thirty Opening Week Musings
Kang Min Hyuk's smiling face is truly addicting in the first two episodes of How To Be Thirty. Admittedly before, web series is really not on top of my priority list. But iQIYI keeps bringing these quick but gratifying stories. Hence, I've been picking up a few of them.
For its launch week, the focus on the main leads would easily reel in viewers who like romance stories. The three friends journeying to claim the love that is rightfully theirs suggest the driving points of this series. With a heavy K-Drama lineup this period, you'd definitely need something light to break the saturation. This perky series definitely fit the bill.
Based on episode 3 preview, it seems Seung-yoo didn't like Ji-won's answer to his hanging question. It also looks like Ran-jo will be going on a noona romance side story while Ah-young would tackle a problematic relationship. Song Jae Rim's character will be introduced as well in the upcoming episode.
How To Be Thirty is streamed on iQIYI every Tuesday and Saturday at 4PM SGT.
---
Photos/Videos: iQIYI