Cheerfully introducing its charming characters and story, My Roommate Is A Gumiho whipped out a fascinating opening week!
Filled with fun scenarios, the cast of this latest tvN series have literally melted themselves into their roles. It's impossible not to notice the effort of the lead actors in their portrayals. Displaying subtle and strong funny scenes appears to be a bankable route for the series.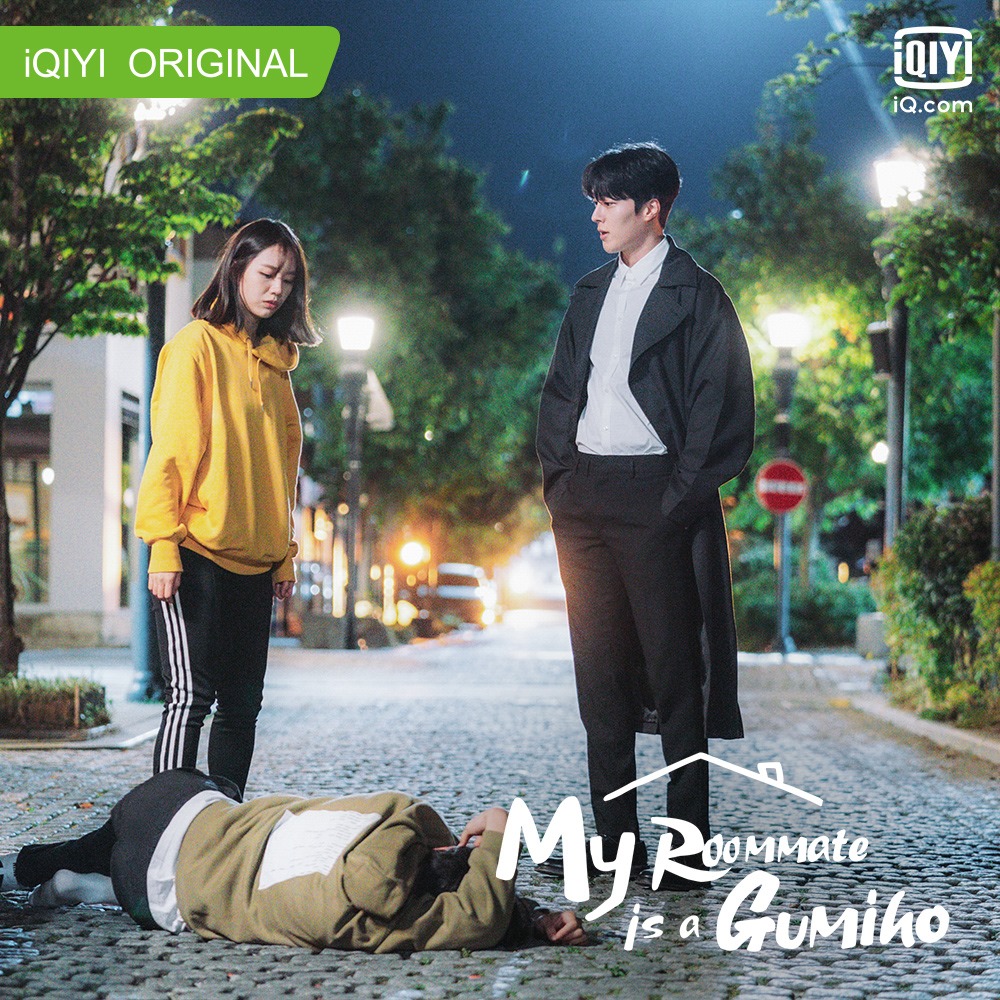 In tvN channel's history, it has reached the fourth-highest rating in the all-time Wednesday & Thursday spot. Notching an average 5.3% nationwide rating peaking at 5.7% in the first episode, in Seoul metropolitan area, it secured 5.9% peaking at 6.6%. The second episode has reported an average rating of 4.3% nationwide, peaking at 4.6%. In the capital region, it scored 4.8%, peaking at 5.3%. It has the highest rating across all TV channels for two days in a row!
Using Korean folklore and history reference did not at all affect the clarity of its supernatural conflict. Given that fantasy-romance is a well-represented genre in K-Drama landscape, tvN's newest offering has quite a challenge to prove, and it definitely delivered in its first episodes.
Opening Week Rating:

abbyinhallyuland watches My Roommate Is A Gumiho on iQiyi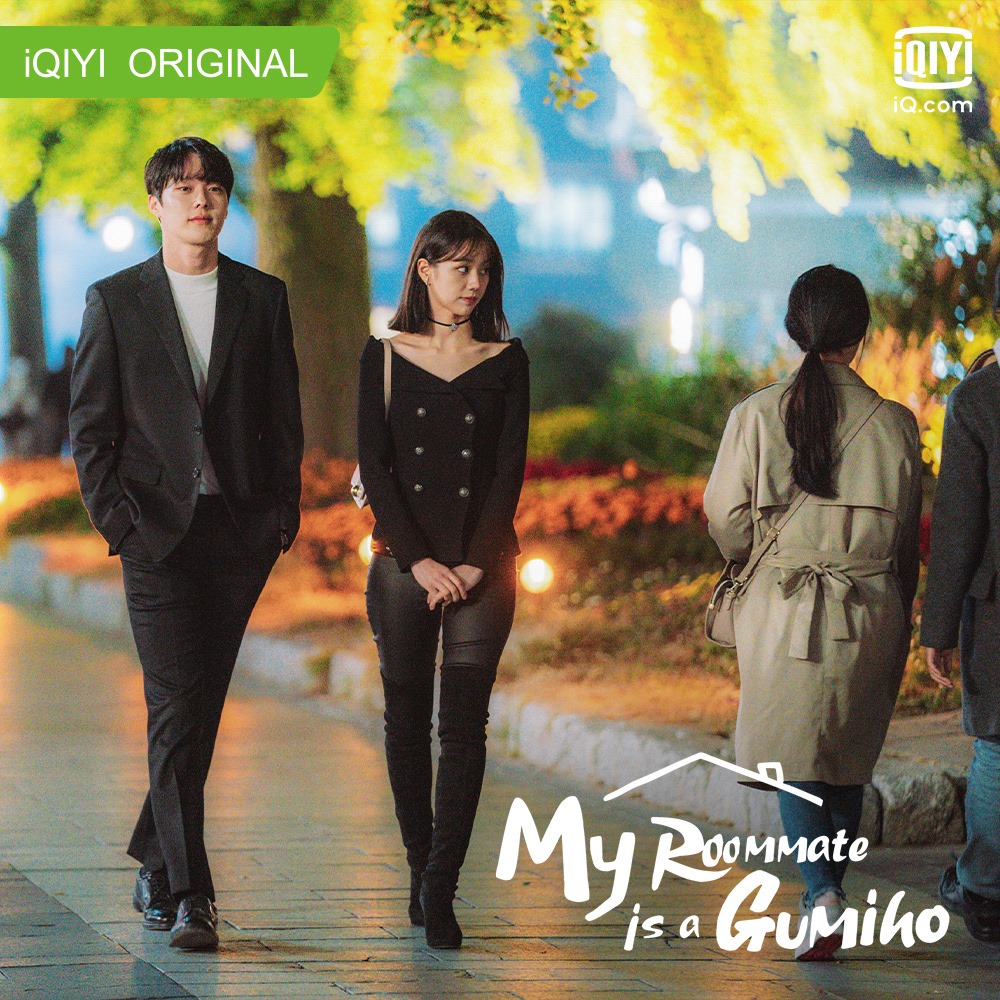 ---
My Roommate Is A Gumiho Opening Week Story
A popular adaptation of webtoon Living Together, My Roommate is a Gumiho narrates the story of a handsome yet really old gumiho who has been trying to become a human for over 900 years. Almost reaching his goal, his fox bead gets inadvertently swallowed by a 20-year old college student.
For its drama adaptation, it is penned by Baek Sun-woo and Choi Bo-rim (What's Wrong with Secretary Kim) and directed by Nam Sung-woo (100 Days My Prince, Weightlifting Fairy Kim Bok Joo).
"We have a common purpose, taking out that marble. Therefore, let's live together."
Living a normal college life, Lee Dam (Lee Hyeri) confronts an unexpected change when she meets a gumiho named Shin Woo-yeo (Jang Ki Yong). When she helped her friend Do Jae-jin (Kim Do Wan) feel better after another heartbreak, he almost ruined a sportscar. After apologizing for her drunk friend's rude behavior, she trips but was steadied by Woo-yeo. Inadvertently, his fox bead comes out and is swallowed by Lee Dam.
When she wakes up the next day, Woo-yeo explains their absurd entanglement since she swallowed his marble. Refusing to buy his supernatural talk, she left his house right away. However, things start getting strange for her as she feels her tummy is off. When his friend came to visit her, she faints and is brought to the hospital.
Meanwhile, Woo-yeon pays a visit to a local police office to help his one and only friend, Yang Hye-sun (Kang Han Na). Enjoying the thought that she has attained what her friend has been longing for over 900 years, she keeps reveling on how she has become a true human. Entertaining their quick cute bickering, he goes back to his house to meet a guest he's expecting.
Knowing medicine can't resolve her situation, she goes back to Woo-yeo and asks to live with him. He explains how she has to avoid men who were born in the Year of the Tiger and prohibits her to eat chicken. She also decides to move into his place to borrow his strength as the bead consumes her energy.
---
"I've been looking for you."
Succumbing to peer pressure, Lee Dam go against Woo-yeon's warnings and went clubbing with her friends. When she bumps with a stranger born in the Year of Tiger, her strength faltered and was taken out of the club. Woo-yeon who is in Singapore for a business appointment sensed she was in danger and teleported to rescue her.
She apologizes for not keeping her promise, and she agrees to act comfortably around him. But just as her heart is opening up to him, he drops a bomb of how they need to work together because the bead in her body can cause her death. No matter how much reassurance Woo-yeon promises her, Lee Dam keeps sulking at her looming misfortune.
The two also mutually raise agreements while resolving their fox bead concern. Woo-yeon reiterates that she should not go in contact with Year of Tiger males. Aside from avoiding eating chicken, she also needs to stop drinking to protect her body where his fox bead currently settles.
Meanwhile, Lee Dam demands a detailed report on how Woo-yeon finds a solution to their problem. She also makes him promise not to give her cold gazes. Lastly, she requests for him to quit smoking.
The six rules totally make life hard for both of them as Lee Dam's cold action to popular senior Gye Sun-woo made the latter more drawn to him. It also appears that gumiho suffers the same withdrawal symptoms as human smokers.
---
"I realized how long you have been living. For such a long time you only had one dream. And it can all go down the drain, so I can only imagine how hard it would be."
Meeting Hye-sun, they talk about the inevitable effect of the fox bead inside Lee Dam. But Woo-yeon keenly asserts to not letting her die. The new roommates accidentally get trapped in the basement and while in there, Woo-yeon gives Lee Dam a tour of his precious collections. Since Dam loves history and currently takes it as her university course, she basked on his antiquated belongings.
Spotting Woo-yeon pacing in the garden, Lee Dam joins his late-night reverie. She apologizes for being selfish and not empathizing with his situation of losing the only chance where he could achieve his one and only dream of becoming a human. Proposing that they should toughen together, she goes inside but was stopped by Woo-yeon.
Thinking back on his conversation with Hye-sun that he knows how to take out the fox bead, he checks if his enchantment will work. Barely kissing her lips, he stops but when she walks away, he pulled her into his embrace.
---
My Roommate is a Gumiho Opening Week Musings
Zesty and fun, My Roommate is a Gumiho went all-in in its first two episodes. It declared right away its conflict and engrossed immensely in character depictions. The gumiho role was also described as magical, capable but with flaws – and that makes the alteration more interesting. There's also more to the hero's earnest wish as suggested by Hye-sun. And it looks to be connected somehow to Lee Dam.
Jang Ki Yong summoning an instant cameo of his Kill It character was an amusing nod to the series he and Director Nam Sung Woo previously worked on. In his newest role, he aims to become fully human, and patiently learned the ropes of mortal existence. He has to live righteously and turn his red marble blue by sucking energy from humans before his ninth tail appears and before he reaches 1000 years.
It also seems that he stopped getting energy as hinted by Hye-sun. Definitely, witnessing snippets of his long-running life will spice up the narrative.
Amazing Cast So Far…
Woo-yeon's friendship with gumiho-turned-human Yang Hye-sun (Kang Han Na) is also another watchpoint in the series. His choice to live an upright gumiho and become a human through a natural process was briefly hinted at in the story. His patience to accept his troublemaking friend whose intelligence wavelength really differs from him makes their friendship in the story something to anticipate for.
I really wish for Kang Han Na to have her own starring role soon. She was phenomenal in Start-Up, and even more in this series so far. Her adorable teasings to her friend who has not yet turned human yet made me laugh a lot. Hye-sun felt like a character that was made only for her.
Similarly, Kim Do Wan portrayed his newest role with brio. I can't wait to see how he will get connected with Hye-sun. The love line expected to be drawn by Lee Dam and Gye Sun-woo (Bae In Hyuk) also looks promising. That is owing to the twist that she cannot get physically closer to him, and he intently gravitates to her.
Perky and smart, Lee Hyeri's new role delights effortlessly. She is the fastest K-Drama character who accepted a supernatural fate that befell her. Not only that, she seems unfazed by a gumiho, but we can't blame her since the magical being can cause her death. But we also saw her getting closer with Woo-yeon.
Catch up on the latest episodes of My Roommate is a Gumiho on iQiyi!
---
Photos | Videos : iQiyi