Unleashing a bucket full of intrigues, every character in Pandora: Beneath The Paradise has a story to tell.
tvN's new weekend series went all-out with acquainting viewers to the trajectory of the series.
An assassination event 15 years ago foresees a close-knit friendship circle to a labyrinthine truth of the people furtively manipulating their connected lives.
abbyinhallyuland watches Pandora: Beneath The Paradise on Disney+

Opening Week Rating: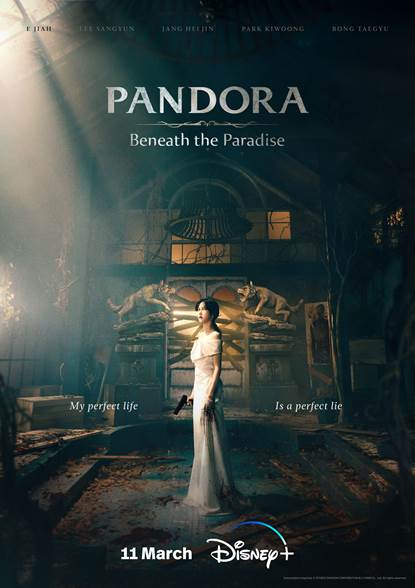 ---
Pandora: Beneath The Paradise Opening Week Story
Hong Tae-ra (Lee Ji Ah) has everything perfect going on in her life. She is married to tech company chairman Pyo Jae-hyun (Lee Sang Yoon), living in a posh mansion, and a happy mother of a beautiful daughter.
However, she does not have a recollection of her past memories.
After the successful launch of her husband's company's new tech item, she drops by her sister Hong Yura's (Han Soo Yeon) shop. But she gets into an accident that was intentionally done by Yura.
They then proceed to attend the celebration party of Hatch where she also welcomes Go Hae-su (Jang Hee Jin) who works as a news anchor and is married to CEO of Hatch Jang Do-jin (Park Ki Woong).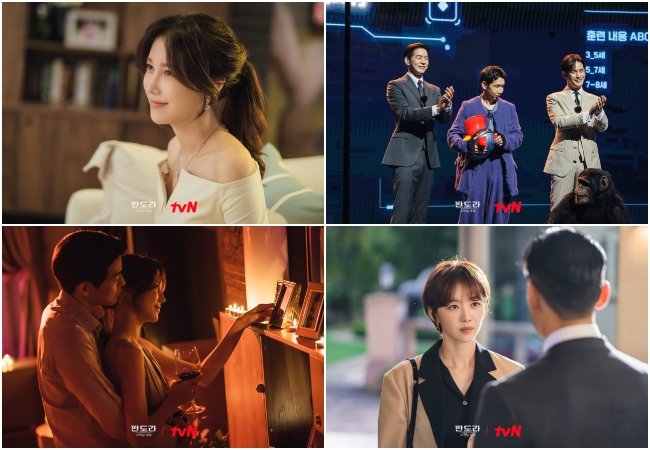 She almost discovers the identity of her husband's lover who turns out to be Yura. When she receives a tip of the identity of the sniper who assassinated her father, she goes to Namwool Mental Hospital with Taera. But Hae-su failed to get information about the woman in the picture named No. 50.
Taera who experienced memory flashes finds a door that leads to a secret base of elite assassins. Her memories also resurfaced as her instinctive killer and survival instincts saved her from being captured.
Confronting Yura about her fake life, Taera did not get any information as to why she became a pawn in an elaborate scheme for her to become Jae-hyun's wife.
Yura loops in the man who gave her the task about Taera and warns her she cannot back out less that her affair with Do-jin will be revealed. Adding to that, she was threatened that something bad will happen to Do-jin.
Meanwhile, the initial success of Hatch's new tech became short-lived as Red the chimpanzee being used for the project was killed by an unknown man. It caused severe grief to Gu Sung-chan, the research head of Hatch, and also Jae-hyun's and Do-jin's friend.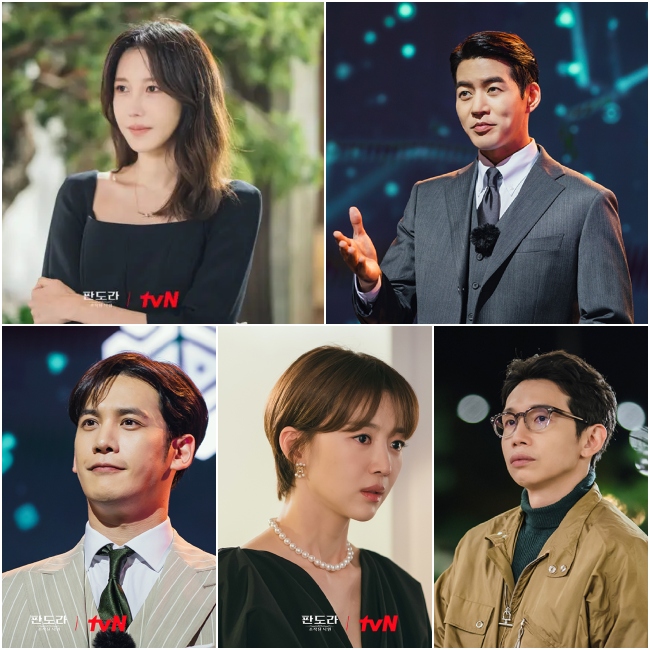 ---
"It's been a while No. 50. I'm sure you have not forgotten me."
Amidst the problems at Hatch, Tae-ra decides to pack up and bring her daughter somewhere knowing she will be chased. But her enemies quickly move as Yu-ra got into her daughter first and the right hand of Hanwool Mental Hospital's director also arrives at their house.
He turns out to be her fierce trainer as well when she was the assassin No. 50. Fortunately, she escapes and was helped by Hae-su.
At Hatch, Do-jin, Jae-hyun and Sung-chan confirm the identity of the man who was asked to kill Red. He turns out to have been instigated by the Democratic Party leader.
Jae-hyun crashes the party's meeting and warns them to take the consequence of messing up with his company.
Tae-ra who has been trying to speak about her predicament can't get through to her husband. She decides to go to the office when she overhears Director Kim's voice who paid Jae-hyun a visit.
Driving to where her husband is, Taera gets interrupted by Director Kim's right hand. Successfully subduing him she arrives at Hatch just when Jae-hyun announced his presidential candidacy. From afar Tae-ra sis Director Kim in an image with a young man. Just then, another memory from her past resurges – she has a younger brother.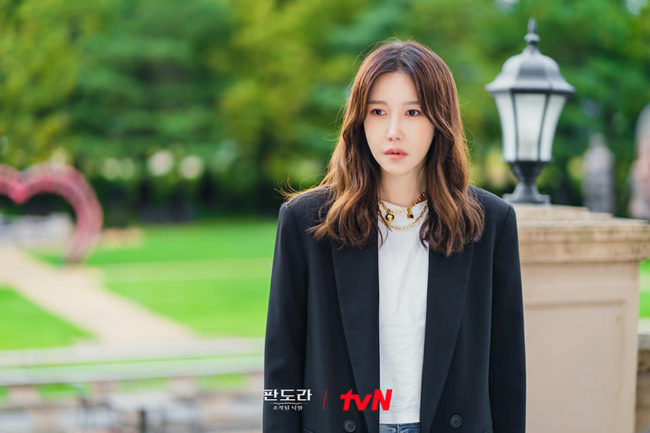 ---
Pandora: Beneath The Paradise Opening Week Musings
Truly getting viewers' attention with its explosive opening salvo, Pandora: Beneath The Paradise anticipates a snowball of revelations for its subsequent episodes.
Packed with details that are strangely easy to follow, the series accelerated to a heightened note, never declining its intensity. To be honest, it was an exhausting watch but in a good way.
Blending creative elements to such an interesting mix, Pandora hooks with its projected narrative of how Tae-ra would navigate her complicated life. Lee Ji Ah's combat stage was unprecedented. Nevertheless, her challenging role that would switch from action to emotional scenes truly made an impressive mark.
Her past life would not sit well with the connections she made during the years that she does not have a recollection of her memories. Of course, it would impact Jae-hyun's political goal. Moreover, as Hae-su's father's assassin, it will also be heartbreaking.
Impressively, the playing field for the narrative anticipates a wide range of possibilities. Considering the detailed limning of the characters, the solid opening week of Pandora: Beneath The Paradise propelled such an irresistible invitation to look forward to its promising story.
Vague villains associated with President Gu's assassination are set to be introduced more in the succeeding episodes. Bargains and betrayals are also inescapable routes for Tae-ra along the way.
Watch Hong Tae-ra protect her family and loved ones in the thrilling story of Pandora: Beneath The Paradise! International fans can watch it on Disney+!
---
Photos: tvN Drama