My Roommate is a Gumiho has vaunted a solid comical and spirited first half so far!
tvN's newest fantasy-romance series lives up to the network's reputation with its promising chapters so far. The characters are amusing, the plot is lively and the conflict is interesting. It has cast a hook for the viewers to root for its happy ending.
abbyinhallyuland watches My Roommate is a Gumiho on iQiyi
Episode Recaps: Opening Week | 03 | 04 | 05 & 06 | Mid-Series | 09 | 10 | 11 | 12 | 13 | 14 | Finale Week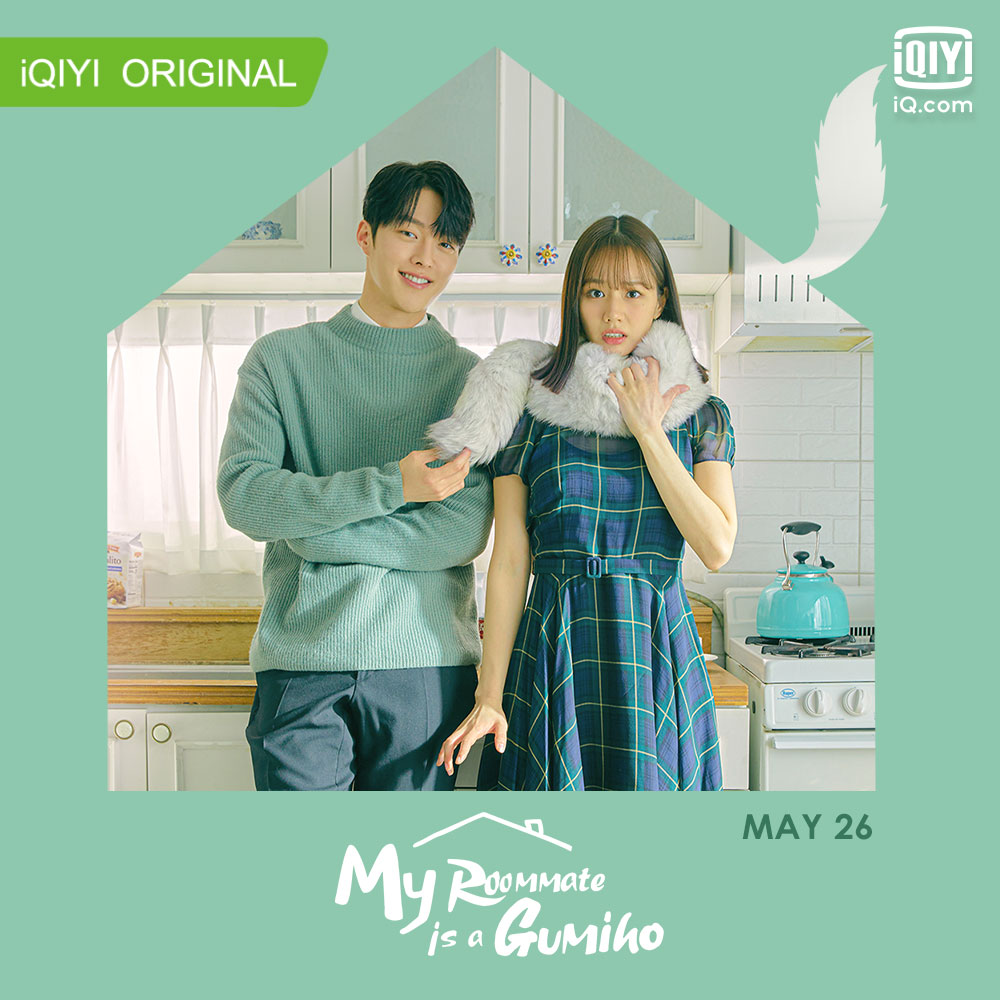 ---
My Roommate is a Gumiho Episodes 7 & 8 Quick Recap
Equal parts bliss and bittersweet, the series' midpoint episodes show Woo-yeo and Lee Dam tangled in conflicting emotions they refuse to confront properly.
Deeming the mysterious killing outbreaks are related to him, Woo-yeo becomes more vigilant in protecting Lee Dam. He even tasked Hye-sun to be on guard as well. A mountain deity (cameo by Go Kyung Pyo) also visits the gumihos and tells Hye-sun and Woo-yeo that he is protecting them from a maegu (gumiho-turned-evil-creature-after-reaching-1000-years).
Apparently, he has also been protecting Lee Dam as she is intertwined with Woo-yeo's fate, so he also endorsed his work of protecting her to him.
When Dam stumbles on a portrait of a woman amidst Woo-yeo's belongings, she confirmed it to be his first love. Seeing the very same face of a florist in the neighborhood bothered her.
Woo-yeo deduces the maegu assumed his old flame's appearance to try to get the marble from Dam. Thus, he tightens his protection to Lee Dam. Thankfully, he also figures out the maegu even shape-shifted to his appearance and came just in time to protect Dam.
Woo-yeo Erases Dam's Memories
After Dam's midterm exams, Woo-yeo fulfills his promise of a trip with her. Happily basking on the experience, Dam does not feel that something is amiss.
Deciding to retrieve his marble and losing a probable chance of his life-long dream coming true, Woo-yeo erases Dam's memories. Unbeknownst to him, he was not able to erase all and Dam struggles to pretend she's okay about the lie and the memories she shared with him.
While nursing her broken heart, Dam also coldly rejects Sun-woo who inadvertently became a witness to her crying heart. But moving on becomes harder for her when Woo-yeo who worries about Dam decides to take a temporary teaching post as Dam's university professor.
---
My Roommate is a Gumiho Mid-Series Musings
It turns out that gumiho also follows the same love rule as humans. Like how Woo-yeo chooses to sacrifice his probably last hope to become a mortal for the woman he learned to cherish deeply. I say Woo-yeo needs to stop being hard on himself because even if he has been living for over 900 years, still, he can only live once.
Obviously, the anomaly of not wiping out Dam's memory can't be DNA-related. Along the way, something magical will take place to make the romance come true between them.
While the attention of the story is concentrated on Dam and Woo-yeo, it honestly makes the side story between Hye-sun and Jae-jin moving slow. For the phenomenal portrayals they are both giving, I hope they will have a strong shining moment of their own.
This is also the first series I saw that is quite merciless to the second-lead vying for the heroine's heart. At the very least, let's hope Sun-woo and Dam move to an amiable friendship level since the writing does not show any kind of favoring moment to Sun-woo.
Portrayal-wise, I really appreciate the effort of Jang Ki Yong in owning his character. From Woo-yeo's demeanor to his way of talking – if you see his previous works, you would really see the commitment. His consistent effort to differentiate the roles given to him is really commendable.
Likewise, we cannot pick another actress that would suit the quirky and range of emotions Hyeri can give.
---
Where the Story Heads To?
Journeying to whether Woo-yeo can beat his deadline takes the bulk of the remaining eight episodes of My Roommate is a Gumiho inescapably.
We definitely want to see Dam and Woo-yeo go to a mutual realization that the "special" feelings they have for each other are synonymous with what we called "love". *chuckles
In K-Dramaland, the "power of love" can be a potent cure to any type of narrative problem. Let's hope the trajectory of Dam and Woo-yeo's fate would be gratifying.
Jae-jin and Hye-sun developing a romantic relationship is also a win-win situation for them and for us, viewers.
Catch up on the latest episodes of My Roommate is a Gumiho on iQiyi!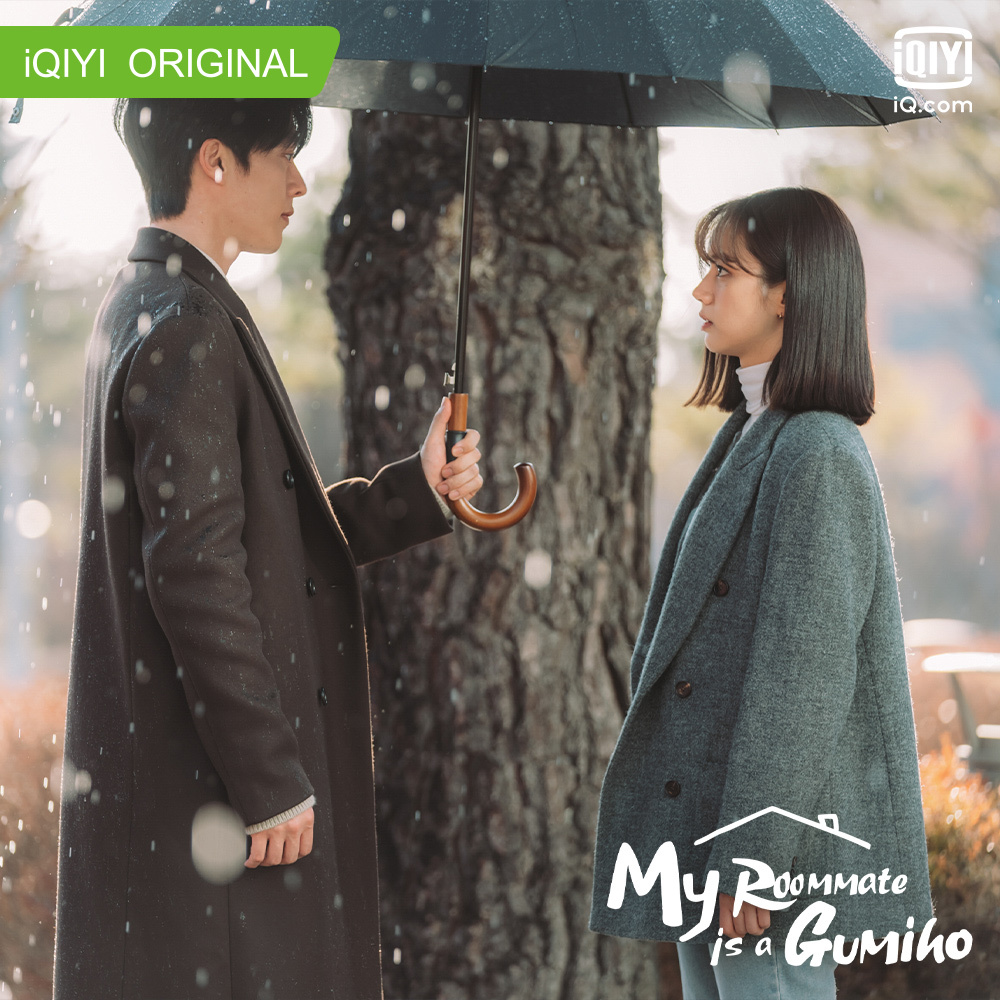 ---
Photos: iQiyi