Perched on a comfortable position, Korean dramas continue to flourish between the years covering 2006 and 2009.
In these years, regular followers of Korean dramas have set an attachment and developed a forbearing attitude. More K-Drama content either legitimately or fan-subbed have been available online.
Replacing the melodrama years is a trove of well-loved historical stories. Trendy romantic comedies have also catapulted some of present top-tier actors. Moreover, some of the standard elements in K-Drama narrative, have blossomed during these seasons.
As years go by, these tropes have been reinvented to suit the changing times. But the rawness of K-Drama yesteryears can be felt in the stories told in these seasons.
Below are my Korean drama picks in the years covering 2006 and 2009.
*Note: The quick review entries are lifted from my old blog files.
Best Korean Drama List: 2000 – 2005 | 2006 – 2009 | 2010 | 2011 | 2012 | 2013 | 2014 | 2015 | 2016 | 2017 | 2018 | 2019 | 2020 |
---
Goodbye Solo (2006)
Penned by Noh Hee Kyung, Goodbye Solo carefully threads on celebrating small happiness. Its healing message is actually of self-love. Its solid casting boasts Chun Jung Myung, Yoon So Yi, Kim Min Hee and Kim Nam Gil, who are still present day reliable actors.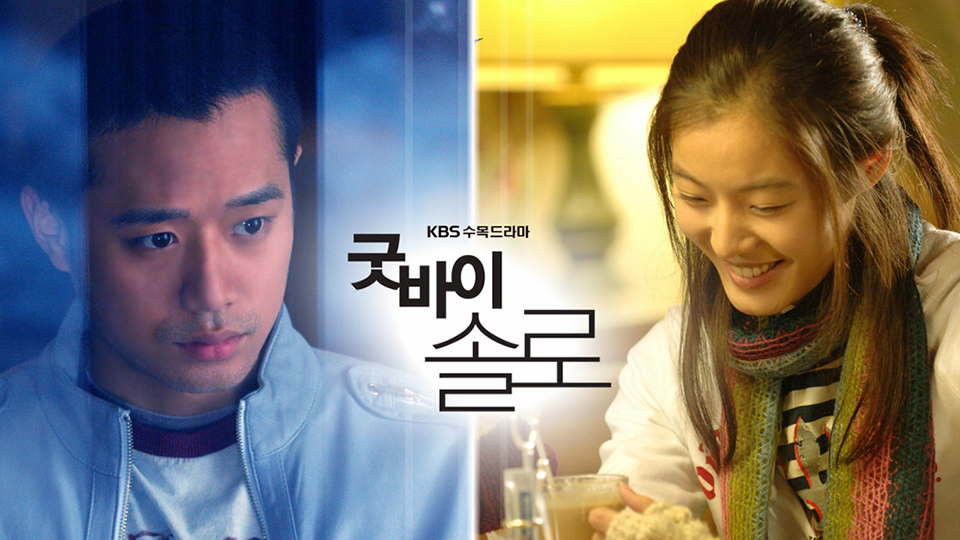 ---
Hwang Jin Yi (2006)
Ha Ji Won brought to life the 16th century courtesan Hwang Jin Yi to perfection. Narrating her drive to pursue her art albeit her lowly status is truly empowering.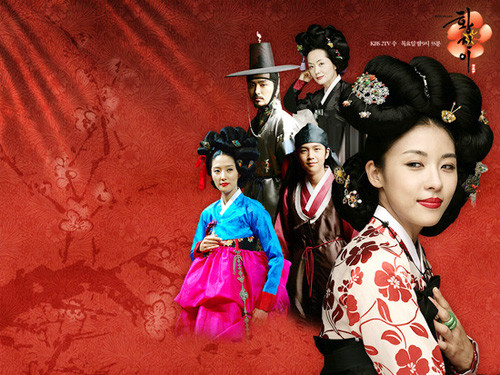 ---
Which Star Are You From? (2006)
After the death of his girlfriend, a film director secludes himself only to be reminded of the past he unhinged from, by meeting a woman who looks exactly like his dead ex-gf. It turns out that the woman is indeed his ex-gf's long lost sister, and her family is against their relationship since they blame him for the death of his ex-gf.
This is one of those pioneering love dramas where the writer is focused on conceiving a resolution for the conflict by trusting the magical power of love through fiction writing, instead of throwing unnecessary setbacks to hurt the main leads. It pushes the love couple to tackle their indifference head on by relying on how they trust and love each other.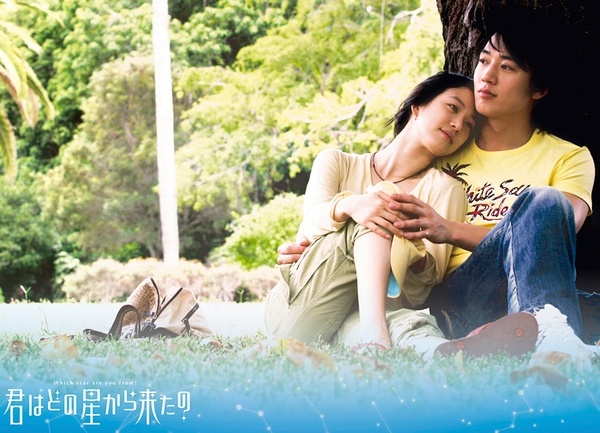 ---
Jumong: The Book of Three Han (2006)
Song Il Gook cemented his popularity in MBC's Jumong: The Book of Three Han. The 81-episode drama is the best depiction of the old Kingdom of Goguryeo. It narrates the story of expert archer Jumong and the founding of Goguryeo Empire. It covers the struggle of the young prince against his half-brothers, who are intent to claim the seat of power of Buyeo.
He chances upon his biological father Haemosu – an old resistance army leader, who passes on his skills in combat training. He gets involved romantically with Lady Soseono of Gyeru merchant clan, who extends her help in growing diversified local tribes and strengthening their army that formed the foundation of Goguryeo Kingdom.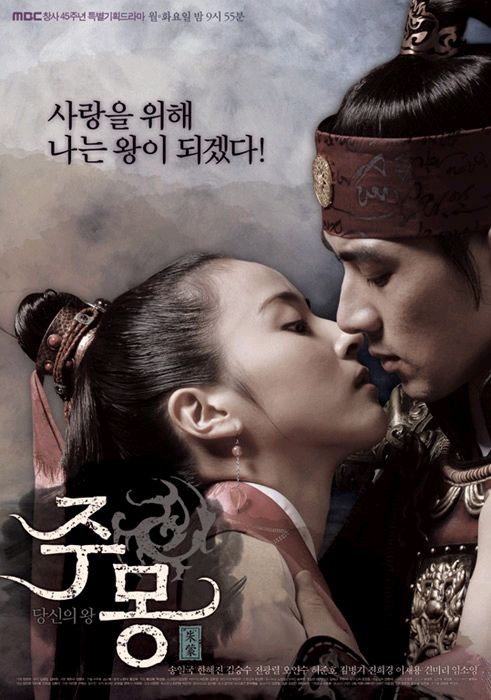 ---
Princess Hours (2006)
A high school girl becomes the country's princess, but the prince she married is still caught up with his first flame. Crown Prince Lee Shin and Princess Chae-gyung's love story is the typical I-was-not-meaning-to-fall-for-you-but-I-fell-anyway romance.
The love progresses from nothing at all to "I want you to be always beside me" kind of adoration. There are frustrating moments but the eventual love admittance washes out some of the senseless and slow runs.
Princess Hours gives a youthful presence while combining the individual growth of the main leads who are forced to marry due to their ancestors' promise.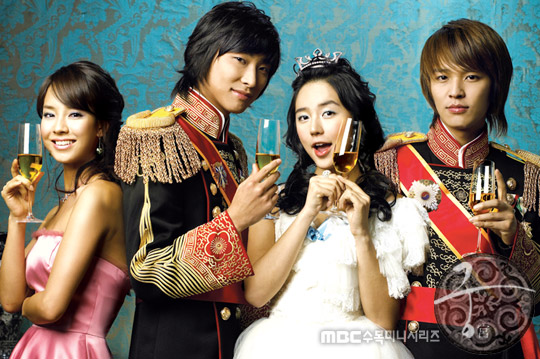 ---
What's Up Fox? (2006)
Quirky and a rom-com novelty, What's Up Fox can be called a grandma of noona romance stories which have seen quite a surge in the recent years. If you watch this series after Queen Seon Deok, you'll get an interesting surprise.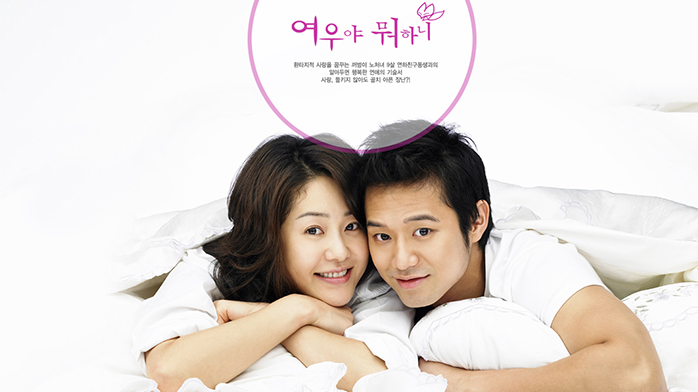 ---
Alone in Love (2006)
Adapted from a Japanese novel, this series takes a realistic route of losing and finding love again. Son Ye Jin and Kam Woo Sung power this introspective story about a couple who got divorced but remain being friends.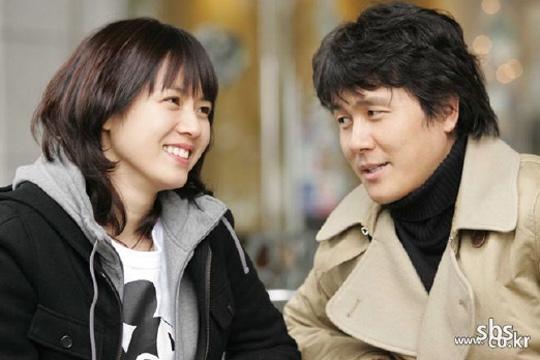 ---
Couple or Trouble (2006)
Loosely based on film Overboard, Han Ye Seul, Oh Ji Ho and Kim Sung Min ran an abundance of amusing moments in this series. Amnesia, a feisty heroine and Hong sisters penning the script are convincing package pitch on why this is a must-see story.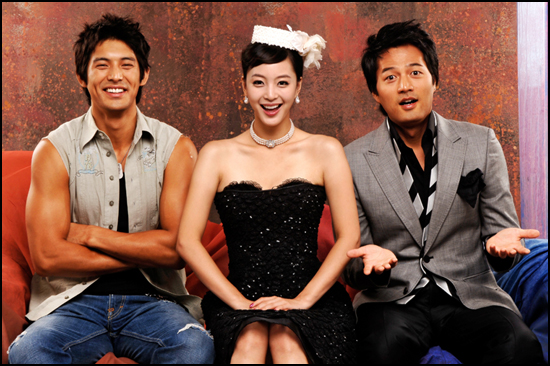 ---
Super Rookie (2006)
Eric Mun's first male lead is one for the books and truly an entertaining underdog story. A computer glitch gave an opportunity to an aspiring employee in joining a top-notch company. Armed with relentless motivation and street smarts, his gravitating story will definitely make you smile.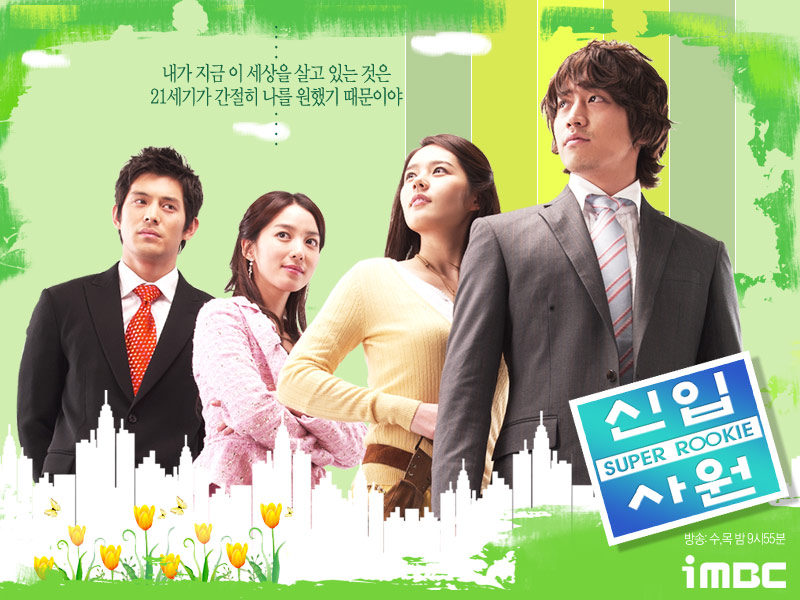 ---
Coffee Prince (2007)
Before Gong Yoo slayed the ratings in tvN's fantasy-romance Goblin, he probably used to be your mom and aunt's cherished "coffee prince". Ask any avid K-drama watcher for classic k-drama picks, chances are that Coffee Prince is a recurring favorite. Aside from helping the growing popularity of Korean wave, it also solidified Gong Yoo's bankable lead man status.
Yoon Eun Hye scored another memorable heroine performance as she pretends to be a man so that she can work in an all-male operated coffee shop. Coffee Prince's ending is cheesy as it can be, but it wraps up with how the lead man lets go of his girl for her to pursue her own dreams. It is a must-watch grandpa classic that will surely not lose its appeal even after a few decades from now.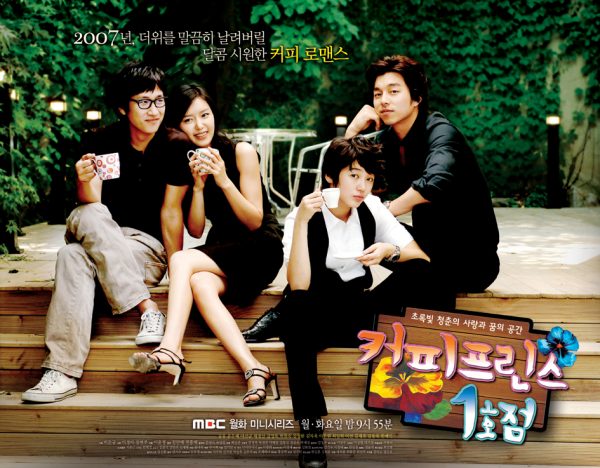 ---
Yi San (2007)
Running 77-episode Yi San is definitely daunting to watch. But if you like history this MBC period series acquaints viewers to King Jeongjo, a well-loved Joseon monarch who reigned in Joseon period.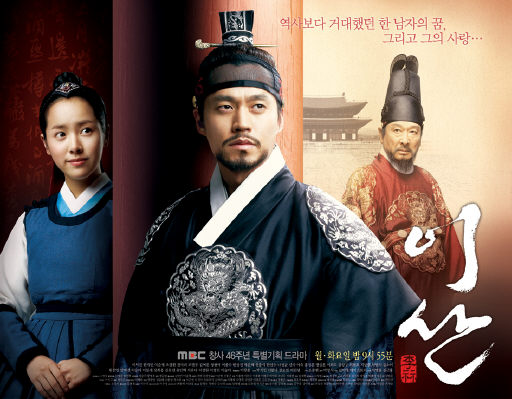 ---
Thank You (2007)
Heartening and life-affirming, Thank You traverses the story of a mother who cares for her daughter whose blood was accidentally tainted with HIV virus. Jang Hyuk and Gong Hyo Jin created resonating characters in this small-village set drama.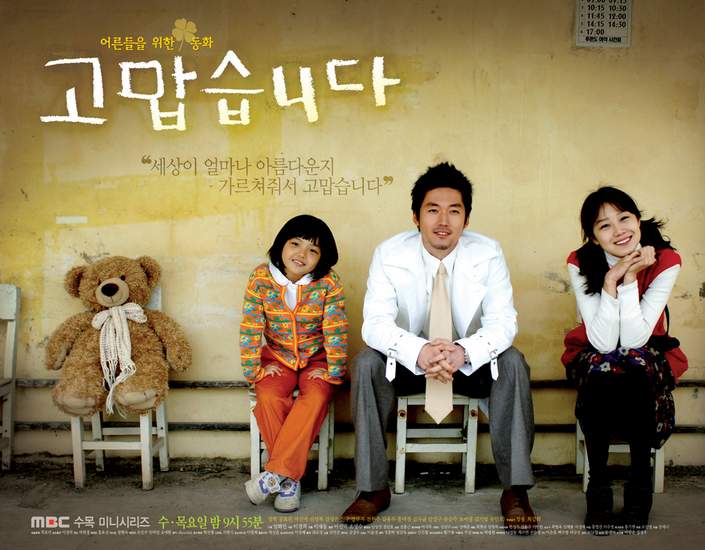 ---
Time Between Dog and Wolf (2007)
As action dramas are not generously produced, Time Between Dog and Wolf to date, remains a classic of its own. The series chronicles the life of an NIS agent portrayed by Lee Joon Gi on a mission to avenge the deaths of his loved ones.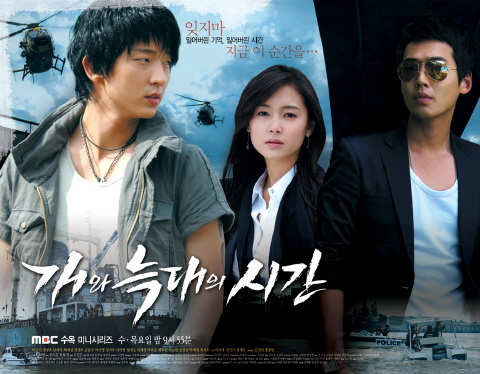 ---
---
Witch Yoo Hee (2008)
Offering to become a housekeeper to a woman known for her cold-blooded attitude, an aspiring chef even helped her tackle her love woes. The makeover piqued interest of not just one, but two men eventually. It gets more complicated when he also finds himself falling for her.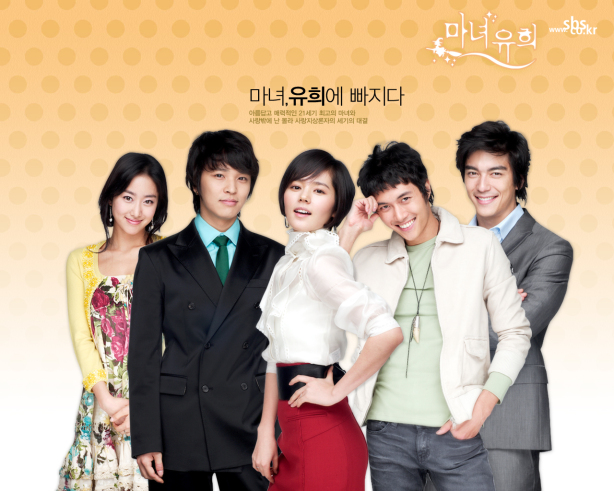 ---
Worlds Within (2008)
Set in TV drama world, the lead couple are both working as production directors. It does not have quirky plots, but it uses clever humor through Song Hye Kyo and Hyun's Bin portrayal of a workplace couple struggling to give and receive the best love possible.
Without so much embellishment, the plain yet heartfelt emotions of the couple rediscovering their love for each other in varied ways shows what a normal relationship should be – messy, uncertain, forbearing.
The heartfelt traverse of a couple working in the drama production team is under-appreciated, but it is one drama that you'll exclaim, "Hey this story happens in real life!"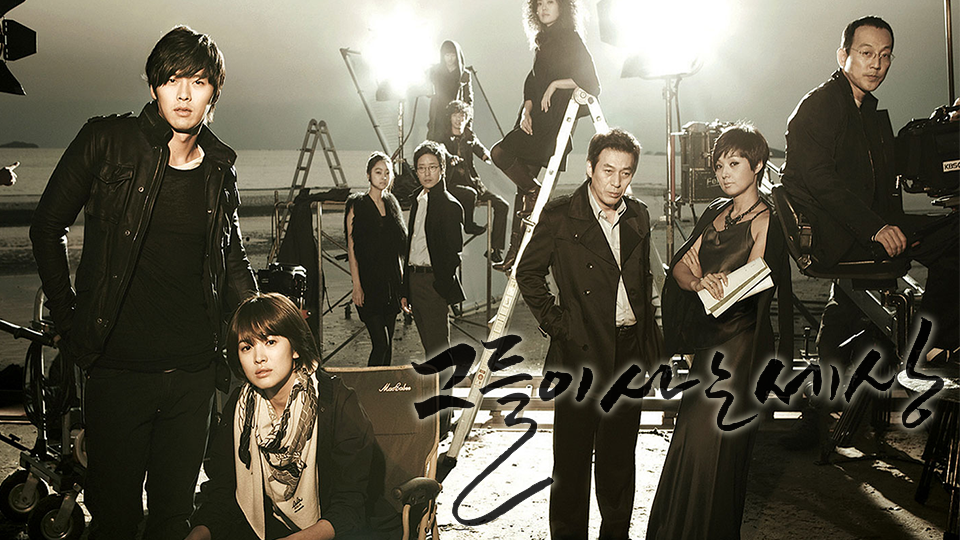 ---
East of Eden (2008)
Consistently scoring high ratings, East of Eden is pumped with drama and intrigue. This revenge-driven series also boasts of exceptionally portrayed characters that you won't mind going to its 56 episodes.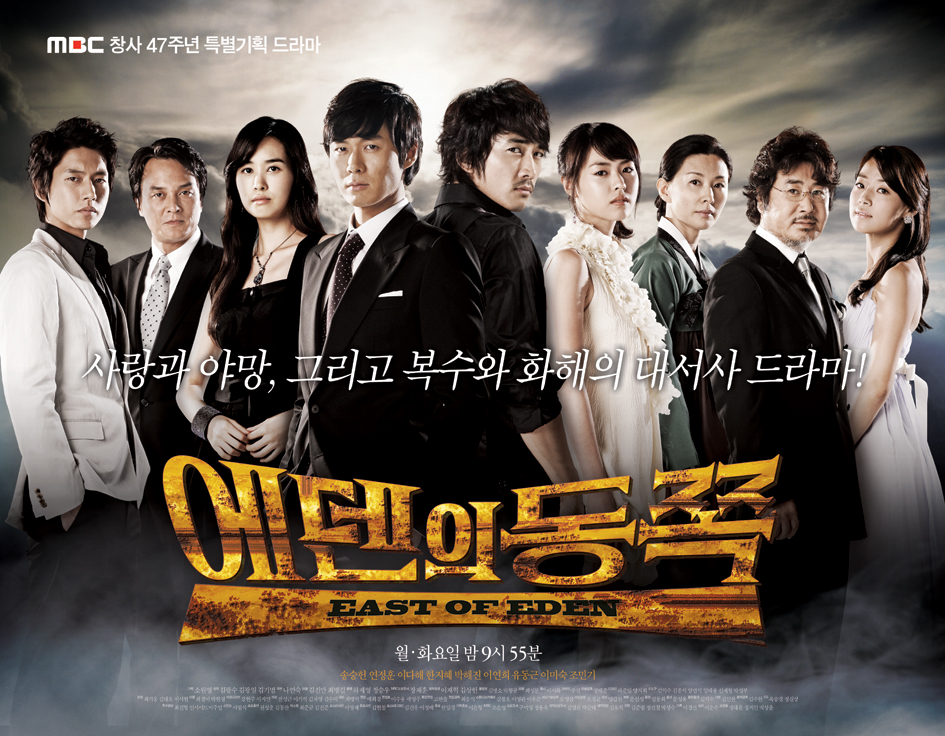 ---
Beethoven Virus (2008)
Music and healing messages take the center stage in Beethoven Virus. Kim Myung Min at his usual best is just a bonus. A must-watch series for any Jang Keun Suk fan.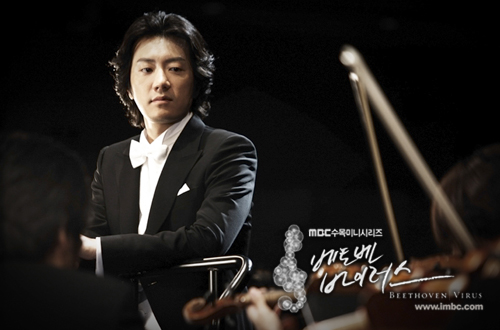 ---
Spotlight (2008)
Jin Jin Hee and Son Ye Jin pair up as news reporter valiant to expose the sad truth about the government and conglomerate's corruption.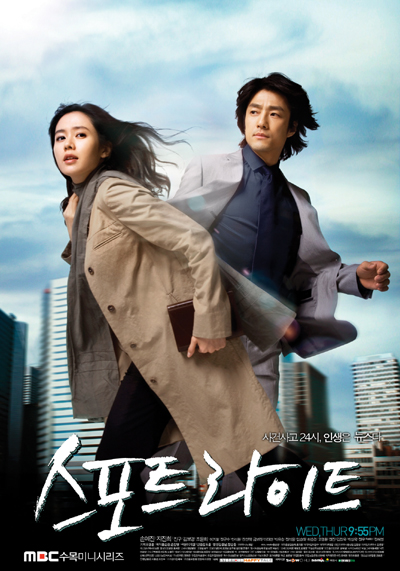 ---
Gourmet (2008)
Exploring the world of Joseon cuisine in modern times has been made more engrossing in Gourmet. A family skilled in cooking traditional food is put to test on who gets to inherit the restaurant business. A food and charming feast for Kim Rae Won followers.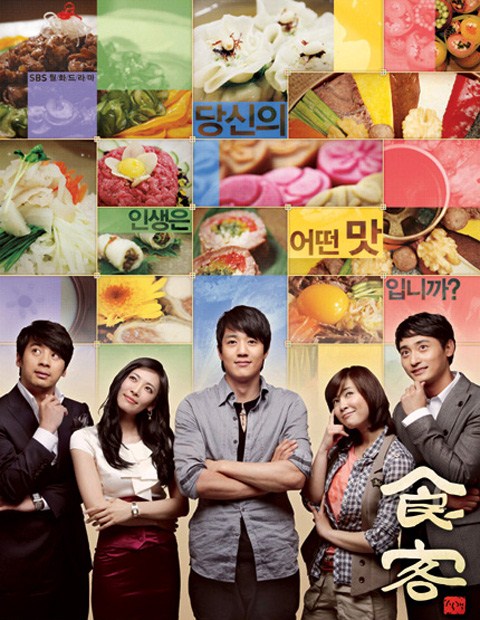 ---
Iljimae (2008)
A hero like no other, Iljimae is as delightful as enthralling. On a mission to find the sword that killed his parents, Lee Joon Gi powered the hero of the story to a remarkable light. Named Iljimae for his trademark of leaving a plum tree branch, he robs corrupt government officials at night. Romance in the backdrop of Joseon era achieved a top-rated series during its run.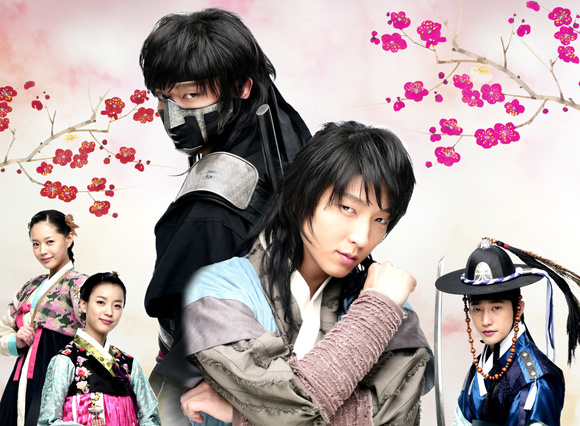 ---
The Painter of The Wind (2008)
A talented painter hides her real identity as a woman to fulfil her goal of finding her father's killer. Moon Geun Young, Park Shin Yang and Moon Chae Won starred in this 20-episode historical series.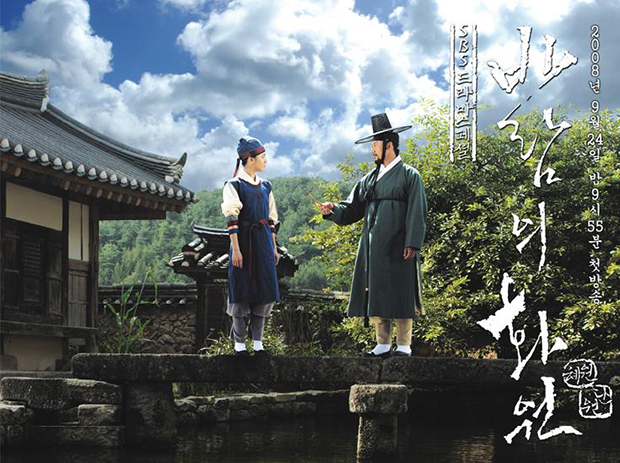 ---
On Air (2008)
Paying homage to the lives involve in creating, producing and performing Korean dramas, On Air chronicles the back stage stories of TV drama productions. It stars Kim Ha Neul, Lee Beom Soo, Park Yong Ha and Song Yoon Ah and runs 21 episodes.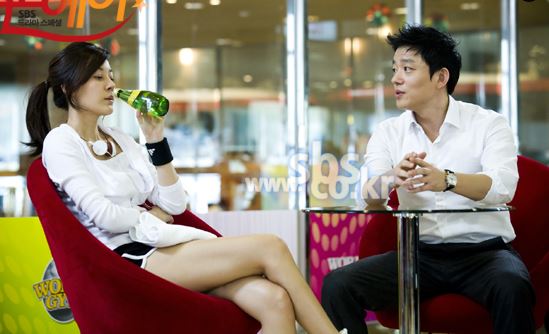 ---
---
You're Beautiful (2009)
Preparing to be a nun, a young woman is forced to assume her twin's identity who is supposed to join an idol group, but falls on comatose after an accident.
Perky and fast-paced, the well written script is filled with sweet moments of being young and in love. Looking back this is still my favorite Park Shin Hye drama because she displayed a memorable heroine that is naive but refreshing, vulnerable and persevering.
With three men battling for the lead girl's attention and parading their skills regardless if it's awkward or not, it is a hilarious watch to see the love-struck idol members bleed love to claim her heart. You're Beautiful shows a clear picture of how love is meant to be enjoyed at the moment and chased at the right time.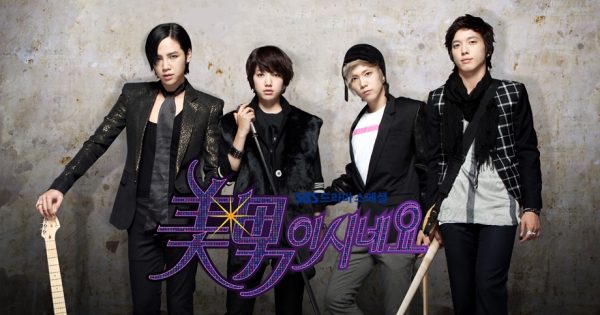 ---
City Hall (2009)
This politics based romance drama crawled in my heart without me realizing it. It beats the regular favorites Coffee Prince, Princess Hours and even My Lovely Samsoon to get to the top of my list, because it's not your conventional drama with cushioned and frosted romance. It is a love story where the prince did not rescue his damsel in distress, but pushed her to be brave and resolve things on her own.  
With uncomplicated premise, the writing is exceptionally thought provoking for any woman experiencing challenges in finding her worth not in the standard of what the society dictates, but on the dreams she has as a woman.
A memorable performance for Kim Sun Ah and Cha Seung Won who perfectly pictured a love declaration frame that is yet to beat from the rest of Korean romance dramas I have seen.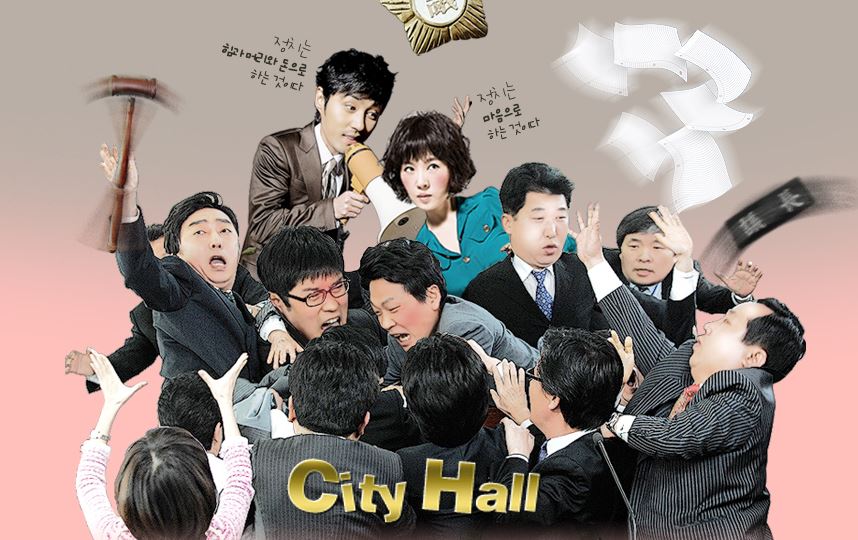 ---
Boys Over Flowers (2009)
A young man (Lee Min Ho) from a rich household falls in love with a girl (Gu Hye Sun) from a poor family background.  When she resisted his temperament, he starts bullying her but eventually fell in love with her charm.
This manga based drama swept my heart when it was adapted by Taiwan TV back when I was in my college days. It was so popular and introduced me to my first fictional love Dau Ming Si. So, I had high expectations when Korea took it for their own production.
I say they presented it well, that I went back to being in my teens, and even watching it in raw videos every week when it was airing. What made it different from the rest of the remakes done is it stayed on the original context of young and sweet high school love as well as a strong battle between the main and second lead in claiming the lead girl's heart.
It may not be perfect because of the moments when the drama has to ride its popularity, but it is an addictive drama that can be enjoyed by the whole family.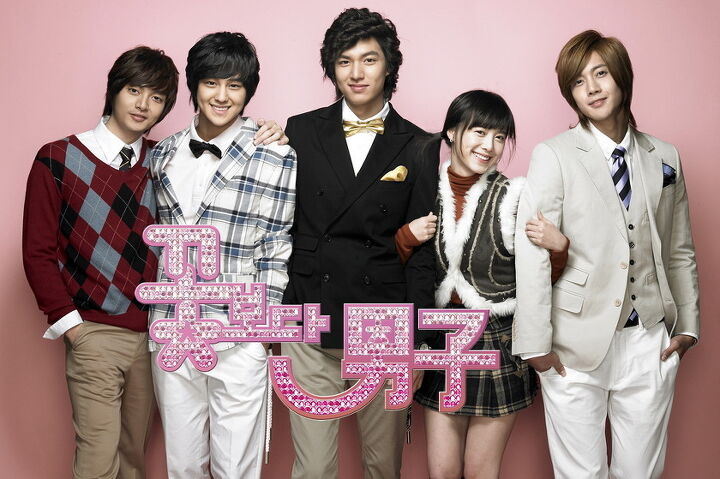 ---
Iris (2009)
Explosive and intricately penned, Iris tells the story of two best friends recruited in a black ops agency. Lee Byung Hun, Kim Tae Hee and Joon Jung Ho are cast in the main leads.
Iris premiered on top spot in nationwide viewership ratings, and maintained that position until the finale episode. It eventually averaged 31.9% rating, a score deemed relatively high leading to follow up sequel and spin-off.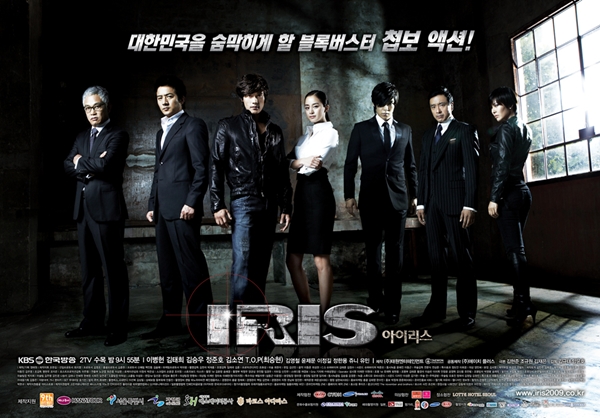 ---
Queen Seon Deok (2009)
Averaging 35.4% nationwide viewership, Queen Seon Deok literally reigned with its female-dominated cast. An obvious addition to MBC's robust portfolio of historical masterpieces which runs for 62 episodes.
Go Hyun Jung's portrayal of Lady Mishil was lauded to a point that her theme music is often parodied to shows when the mood spells danger. The series also stars Lee Yo Won, Park Ye Jin, Uhm Tae Woong, Yoo Seung Ho and Kim Nam Gil.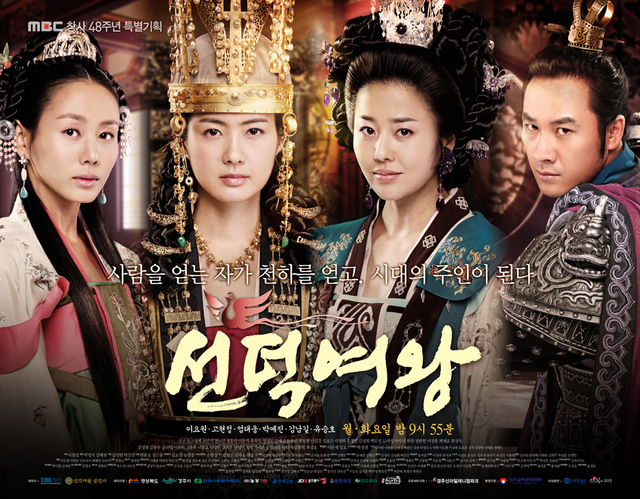 ---
Cain and Abel (2009)
Loosely adapted in the Bible story of Cain and Abel, the series revolves around the story of a man envious of his brother's success. His failures and inadequacies, he rationalizes as his brother's fault.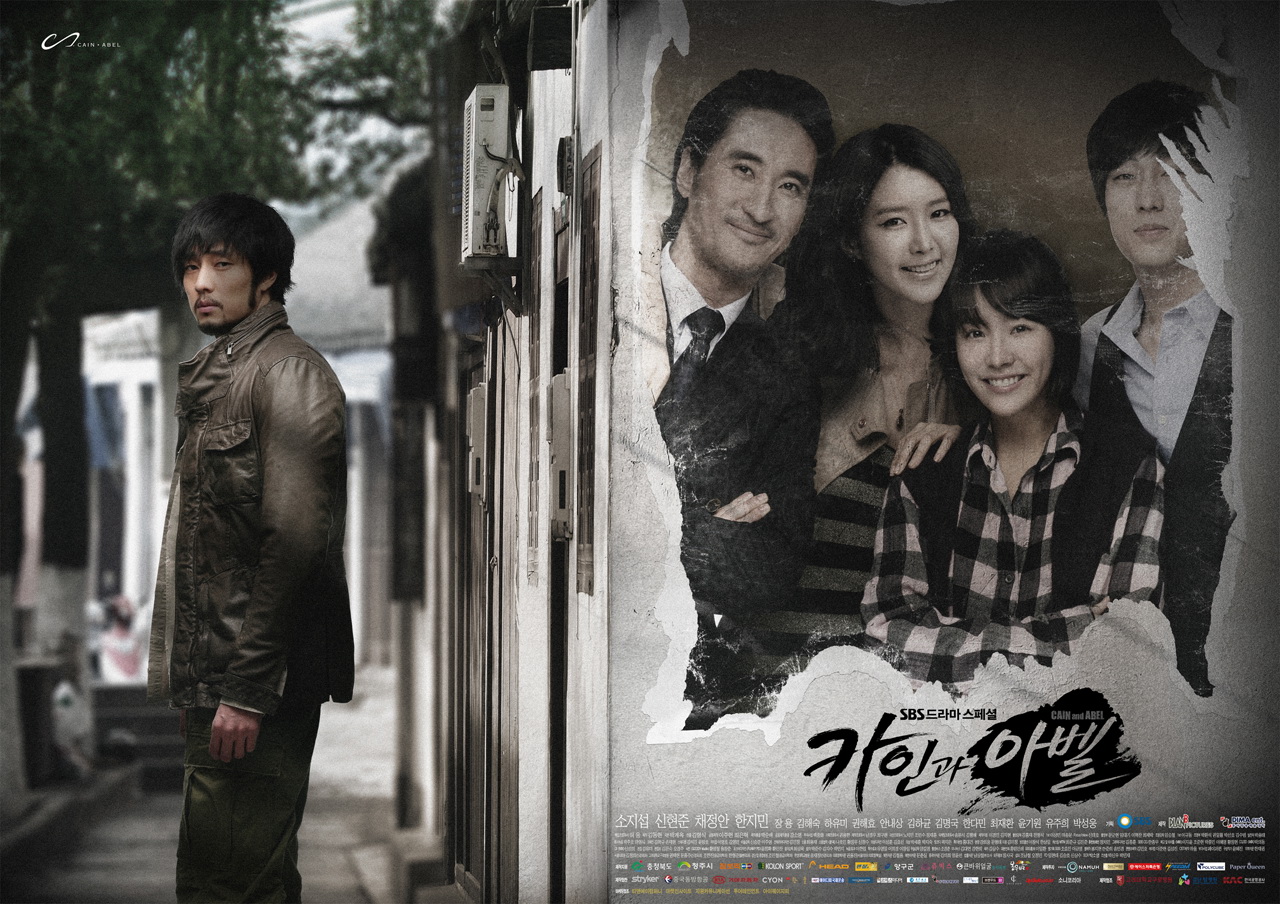 ---
Swallow the Sun (2009)
Based on a novel, this big cast series is majority shot at Jeju island. It features crime, love and revenge portrayed in details by its lead cast. Ji Sung, Sung Yu Ri and Lee Wan star as the main cast.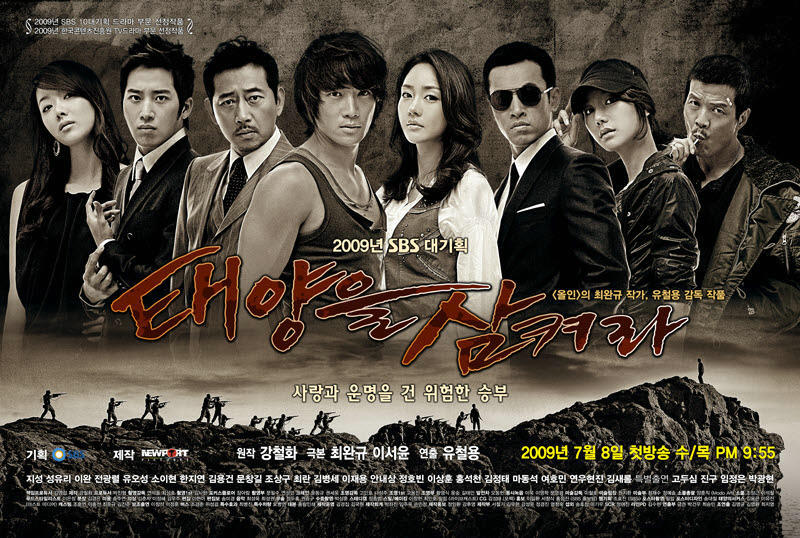 ---
Brilliant Legacy (2009)
Lee Seung Gi and Han Hyo Joo pair up in this melodrama about a rich woman who turns poor after her father's death. To make matters worse, her autistic brother went missing. And the palpable romance contributed to its successful run.
When a rich woman owning a food business meets her while she was selling her dumplings, she was brought in to her house and was appointed to become her heiress if she will raise the profits of her problematic branch.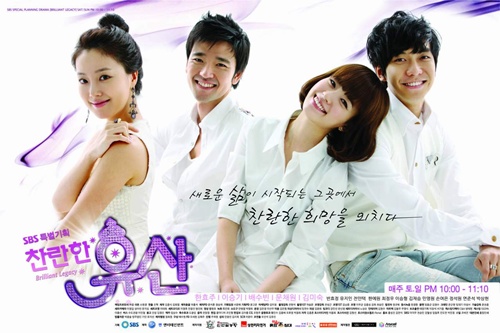 ---
Photos: KBS | SBS | MBC