A comforting drama will be gifted by The Sound of Magic through the stories of its lead stars.
In The Sound of Magic, a magician living in an abandoned theme park makes troubles disappear, and hope reappears, for a disenchanted teen enduring harsh realities.  
Slated for May 6 premiere, the six-episode series stars Ji Chang Wook, Choi Sung Eun and Hwang In Youp.
All decked to unfold a magical experience filled with fantasy, music, and drama, the story features Yoon Ah-yi – a girl who has lost her dreams in the face of reality – and Na Il-deung – a boy pressured to fulfill his dreams. Correspondingly, an enchanting story unravels as they encounter the enigmatic yet mystical magician Rieul.
Interestingly, Rieul lives alone in the ruins of an amusement park, arousing curiosity and suspicion among neighbors. Nevertheless, the self-proclaimed magician presents Ah-yi and Il-deung with a magical experience that they have never experienced before.
---
The Sound of Magic Character Sketches
Vaunting striking character posters, the dreamlike feel and phrases on the posters draw curiosity about the stories of the lead trio.
The magician Ri-eul, who stares at someone as if casting a spell, and the blue butterfly flying next to him create a fascinating look. It further heightens the anticipation of the magical moment that he will create.
Praising Ji Chang Wook's face, director Kim Seong-yun mentioned the actor's mischievous and boyish beauty made Ri-eul's innocence stand out. At the same time, he was able to express the character's duality.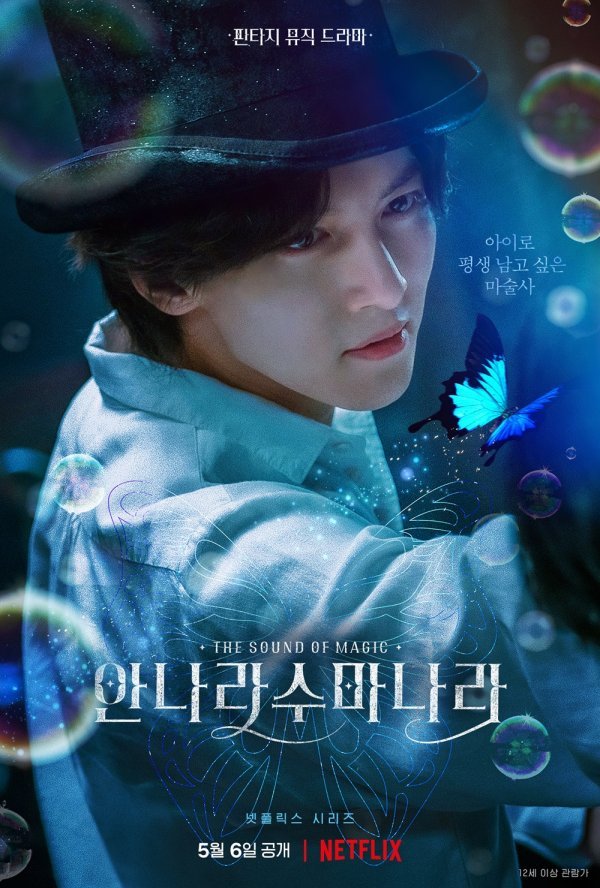 ---
Next, Yoon Ah-yi, who wants to run away from the harsh reality and become an adult, tries to turn away from Ri-eul, who claims to be a real magician. In a moment of crisis, she wants to believe in him as he gave her comfort that no one has ever given.
Writer Kim Min-jung lauds how Choi Sung-eun's expressive eyes captured the emotions of Ah-yi. "She is a great actress who fills the screen without lines," the writer added.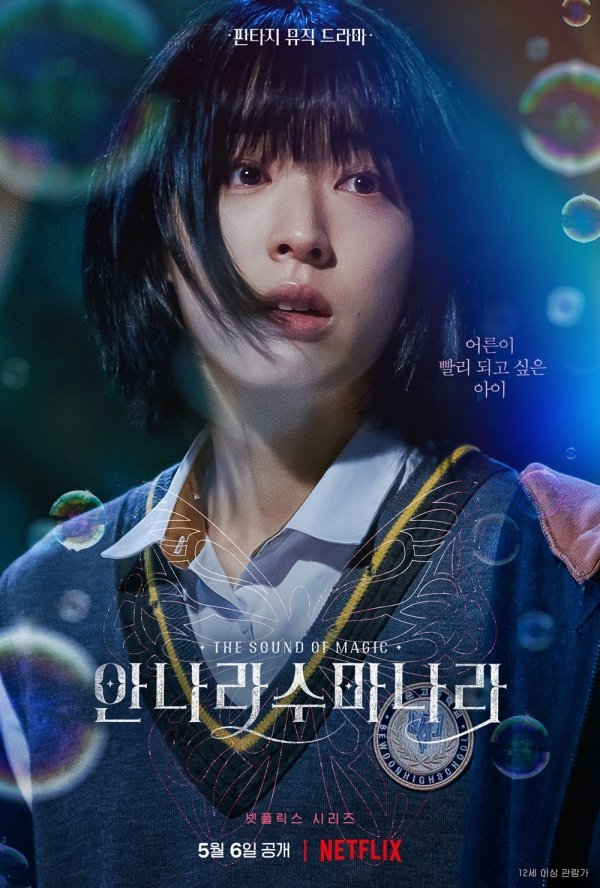 ---
Lastly, Na Il-deung represents the face of conflicting youth. Forced toward a goal by his parents, he decides to discover what he truly wants.
Ji Chang Wook commends the rising actor for his immersion in Hwang's portrayal of Il-deung. He adds how his junior actor's charms captured his character's emotions.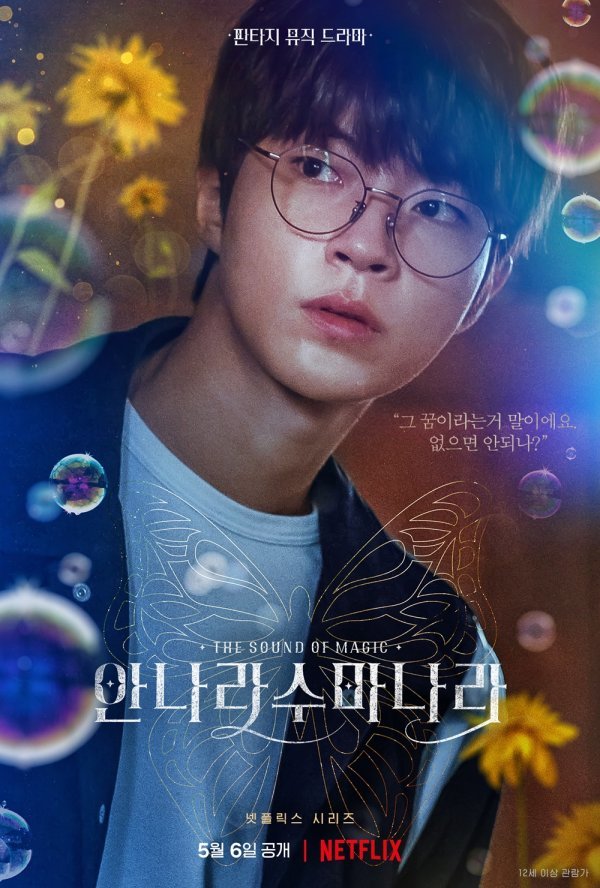 Meanwhile, The Sound of Magic will be released on May 6. Stay tuned for our press conference coverage on May 3.
---
Source: Netflix