In recent teasers for Forecasting Love and Weather, Yura and Yoon Park challenge their roles as skillful and diligent employees.
Set inside a national weather service, Forecasting Love and Weather narrates that love proves just as unpredictable as rain and shine for a meticulous forecaster and her free-spirited coworker.
In the drama, Yoon Park plays Han Ki-joon, who serves as an informant for the Korea Meteorological Administration's (KMA) spokesperson's office and acts as a representative for the KMA.
His role as Ki-joon is as rational and convincing as he appears to be. When he was a freshman, he smoothly stated why he was struggling in the forecasting bureau's general team, and was even scouted as a spokesperson.
---
Yoon Park As An Upright Han Ki-joon
Brimming with intense intelligence, the still-cut version of Yoon Park appears as if he possesses all of the qualities associated with office personnel. This includes a neat and tidy suit and the refined aura necessary to explain and respond to circumstances.
While the emergence of a character with Yoon Park's distinct clever appeal is foreseen, personal feelings are likely to become a factor in his professional life.
This is because he is the ex-boyfriend of Jin Ha-kyung (Park Min-young), the KMA's Division 2 general forecaster. Viewers wonder if he can keep his neat and upright demeanor amidst the harsh realities of love relationships. He is in an awkward state to work and meet in the same area even after a breakup.
Accordingly, the production team remarks that Yoon Park will portray the emotional ups and downs of an ex-boyfriend in the drama.
"Through this work, Yoon Park not only shows an elite image, but also the emotional ups and downs of an ex-boyfriend. You will be able to see the acting skills of Yoon Park, which he has accumulated while playing various characters."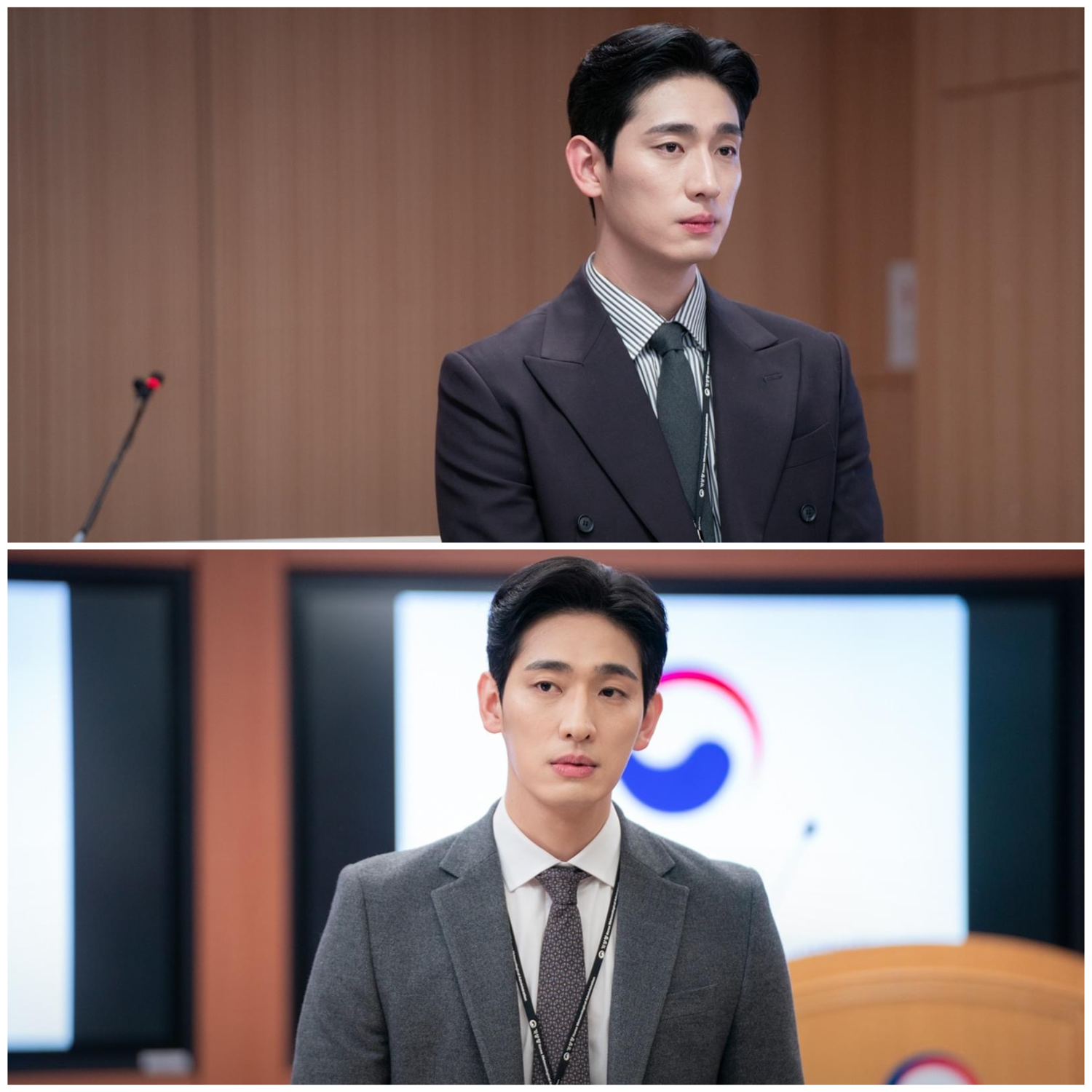 ---
Yura As Cha Yu-jin
On the other hand, Yura depicts Chae Yu-jin as a weather reporter. She will frequently visit her meteorological bureau in addition to her regular employment.
In the released still cuts of Yura, it exhibits her daily life. She focuses on her laptop in the Meteorological Agency briefing room, wearing her access press card, pulling her hair up, and biting her lip. However, there is another side to her inner conflict.
When she is assigned to the weather and life team, she confronts a different world. Given the unpredictable nature of the weather and the KMA's regular barrage of events and accidents, she wishes to reignite her enthusiasm for reporting.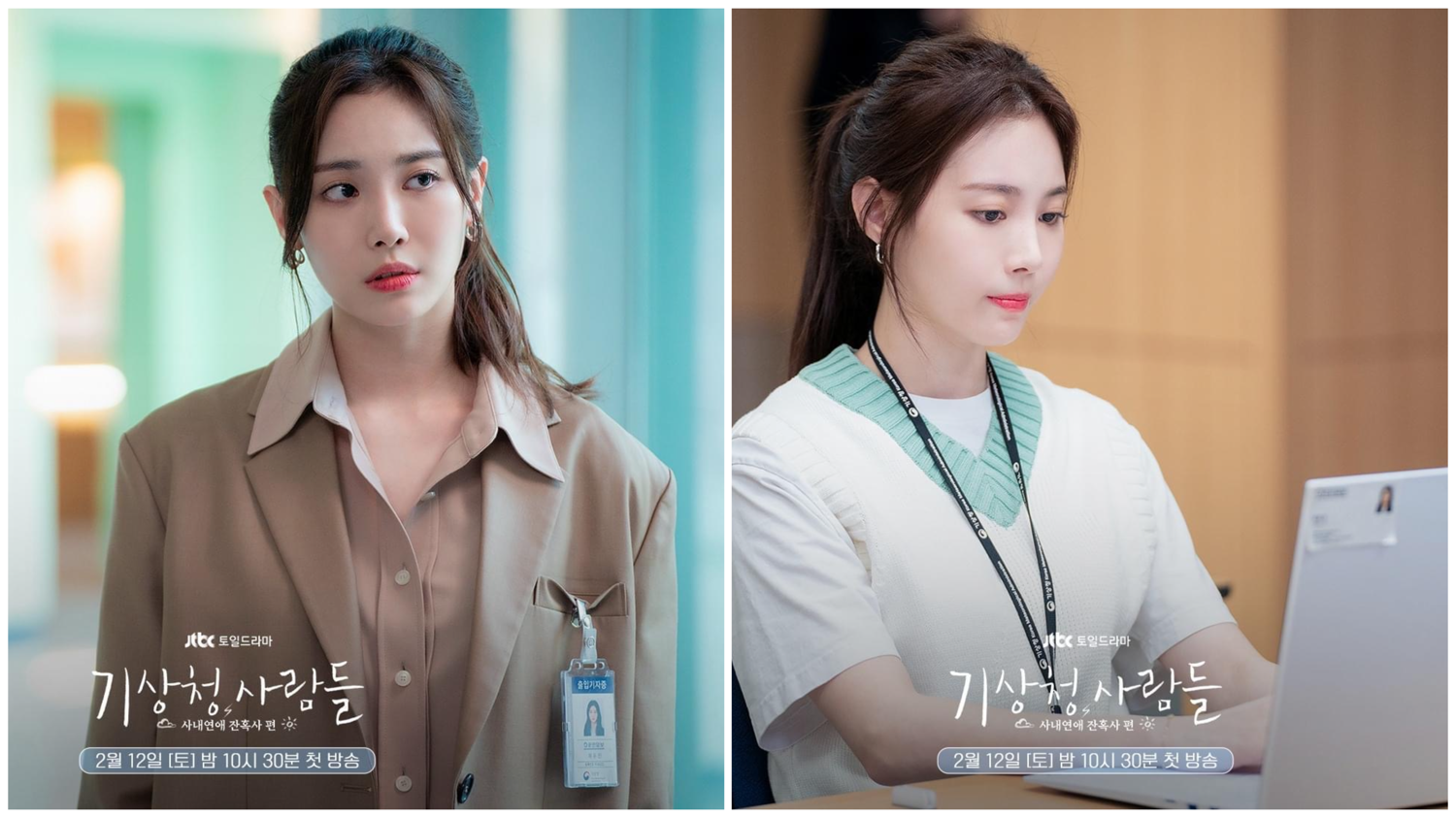 ---
Yu-Jin's Ambition To Become A Professional Reporter
With her desire to become a real reporter, she also carries on with her career with the KMA.
The production team shares Yura's passion and objectives for her budding career, they underline the great progress she would represent as Yu-jin.
"Yu-jin is a young woman in her 20s who has a great desire for success and wants to be very faithful to her job. However, she sometimes struggles as she encounters a reality that is different from her thoughts. Yura adds empathy and vitality to her character. We hope that you will watch the growth history of Yu-jin and actress Yura together."
Forecasting Love and Weather will premiere on JTBC on February 12 at 10:30 p.m. International fans may look forward to the drama on Netflix.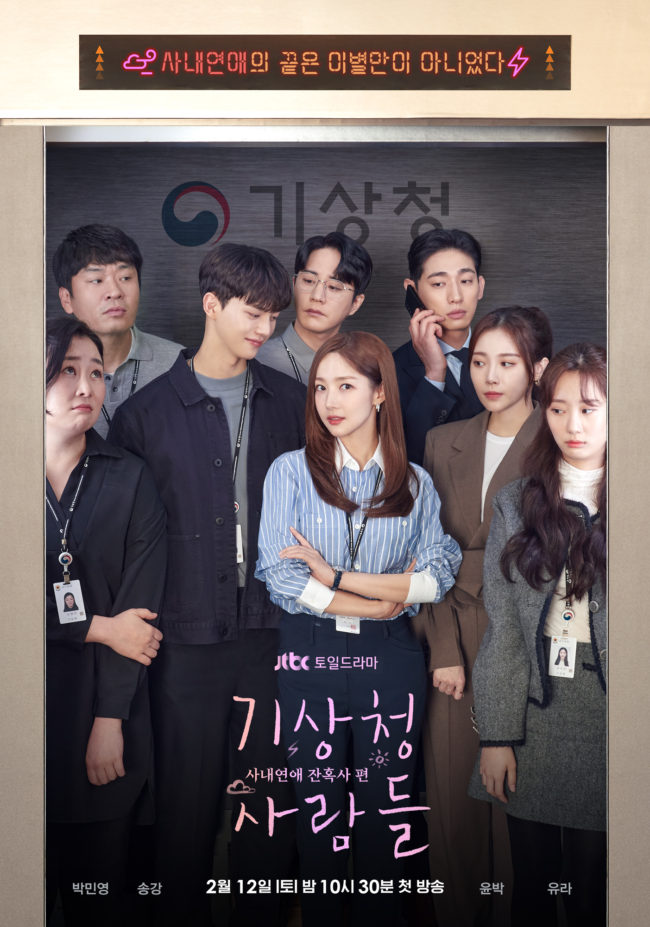 February 2022 K-Dramas On Netflix: "Twenty Five Twenty One", "Forecasting Love And Weather", "Thirty Nine" & "Business Proposal"
---
Source: JTBC News | Photos/Video: JTBC