It's definitely an awesome news for Jang Nara and Jung Yong Hwa fans! Sell Your Haunted House has secured its premiere date on April 14.
Supernatural drama Sell Your Haunted House follows Hong Ji Ah, the owner of a real estate agency who has a special ability. Not only does she have beauty and brains but she can see spirits and exorcise them.
Hence, her agency focuses on acquiring troubled properties to flip a profit from them. She meets Oh In Bum, a quick-witted con-artist who does not believe in the existence of ghosts, but uses them to scam others out of their wealth.
Director Park Jin Suk of School 2017 and Naked Fireman will call the shots of the production. Penning the script are Ha Su-jin, Lee Yeon-seo and Park Jin-seok.
Previously, a cryptic poster was unveiled showing the launch date of the series.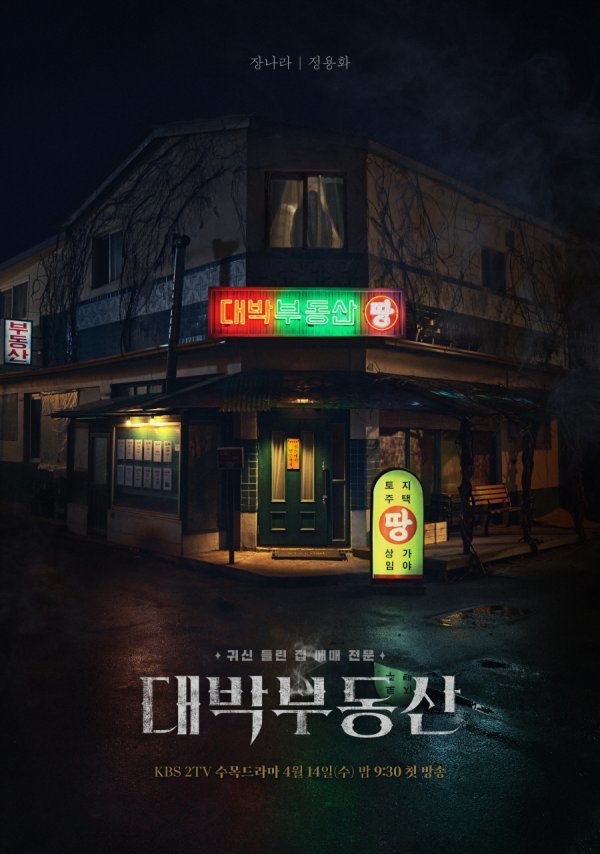 ---
Jang Nara & Jung Yong Hwa On Their Latest Project
Following the poster are character stills of Jang Nara and Jung Yong Hwa.
Jang Nara takes the role of Hong Ji-ah, president and exorcist of 'Daebak Real Estate' specializing in the sale of ghost haunted houses. She has inherited her mother's ability to exorcise. Quick-witted and confident, she has a dauntless attitude.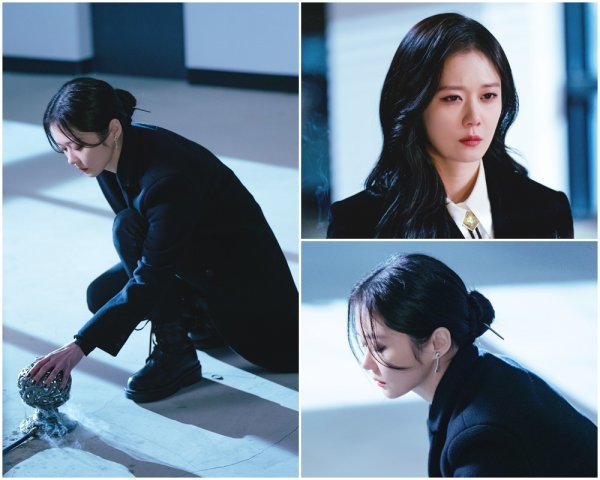 Citing the reason why she selected Sell Your Haunted House as her new project, the actress felt a thirst for a new look she can show in the series. "A new challenge always seems to create both burden and excitement. Although it is a role that consumes a lot of physical strength, the filming is enjoyed day by day with the consideration and help of other actors and staff. I look forward to the day I meet you with Hong Ji-ah," she said.
Making his small screen comeback after four years, Jung Yong Hwa portrays Oh In-bum. As a scammer, He can quickly judge the cause, effect, and future scenarios with his keen observation and logic in given situation. Jung Yonghwa plans to show the sophistication of studying the world of fraud through his character's perspective.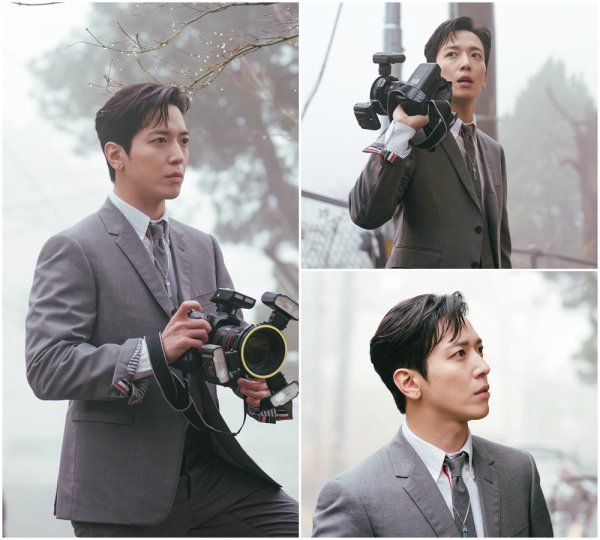 Accordingly, the actor defined "Great Real Estate" as "a new genre of exorcism". He said, "While reading the script, there were many scenes that surprised him and made him think of how the writers thought of it."
Jung Yong Hwa further added, "Because of the nature of the genre, there are many parts that have to be filmed with imagination. So, I am trying to express well the parts that I feel only with imagination."
Sell Your Haunted House  will officially launch on April 14 on KBS 2TV.
---
Source: Sports Donga
Photos: KBS 2TV