Life takes an unexpected route to Ok Taecyeon's character in his latest drama, Secret Royal Inspector Joy.
Secret Royal Inspector Joy tells the comic investigation of a young and rich gourmet who unwittingly becomes a secret royal inspector. He teams up with an unhappy wife seeking a divorce on missions.
At the helm of the project is Director Yoo Jong Sun, who led the dramas What's Wrong With Secretary Kim and Designated Survivor: 60 Days. Penning the script is screenwriter Lee Jae Yoon of who worked on the film Girl Cops and dramas The Undateables and Tamra, The Island.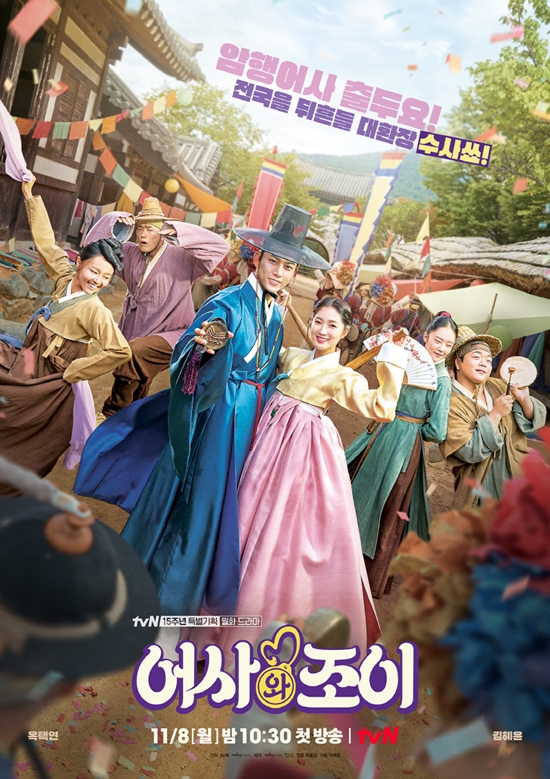 tvN's 15th-anniversary special Monday-Tuesday drama scheduled to air on November 8, released the first still cuts of Ok Taecyeon. He flaunts colorful charms in his first comic historical series.
In the published photo, Ra Yi-on (Ok Taecyeon) looks adorable receiving an appointment that would surely change his life. He seems to be on a guaranteed career path as a civil servant who has no interest in success because he is only serious about eating.
Yi-on is showing off his warm visual under the noonday sun. What he had in his hand is none other than his lunch box. His face looks happy as he goes to live his daily motto of enjoying lunchtime munching food and leaving work on time.
However, his peaceful life turns upside down when he is randomly assigned to become a royal secret inspector. Can the sloppy scholar be reborn to a righteous person who fights against corrupt officials?
Ok Taecyeon revealed choosing Inspector Joy for its fun story. He said, "I read the script with a pleasant smile. I was thrilled with the fresh chemistry that Yi-on and Jo-yi will show."
 "The more I shoot, the more I am immersed in the charm of acting in historical dramas. I want to show you what Yi-on looks like."
Secret Royal Inspector Joy premieres on November 8 at 10:30 PM. International fans can watch it on iQiyi.
---
Source: tvN Drama | xportsnews