The lead cast of tvN's newest offering The Devil Judge — starring Ji Sung and Park Jinyoung — send forth tension and conflict in the recently released drama teaser.
Set in a fictional dystopian world in the Republic of South Korea, The Devil Judge is a mystery drama that aims to impart a message about justice through a live broadcast courtroom show in which the entire nation participates during the trial.
Ji Sung takes on the role of Kang Yo Han, a head trial judge who wears judicial robes to punish villains without mercy. Meanwhile, Park Jinyoung portrays Kim Ga On, an associate trial judge who will become the only hope in the dystopian world. 
The journey will set in motion as the characters find the answer to the question — "Is the devil judge Kang Yo Han, who appeared in an era of chaos, a hero for everyone or a demon wearing a judge's mask?"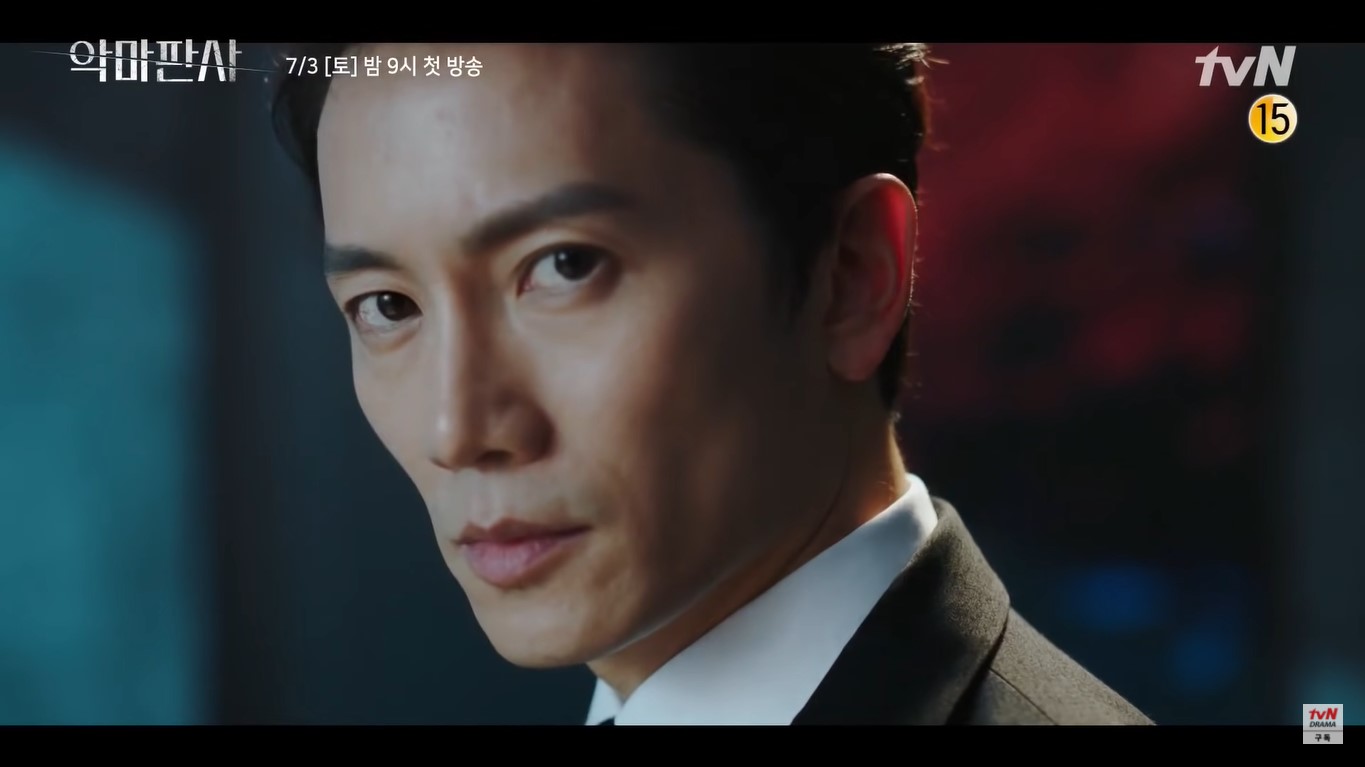 ---
A new intriguing teaser
The second teaser video shows Kang Yo Han and Kim Ga On who had extremely opposite beliefs about the law. 
As Kang Yo Han stood in front of the people during his live courtroom show, numerous camera flashes blinded the entire room. Deeming victory and defeat as more valuable than seeking the truth, Kang Yo Han states, "Trials are games."
His remarks, which indicate winning is way more important than pursuing the truth are far from the aspect of a star judge. It somehow gives a terrifying impression.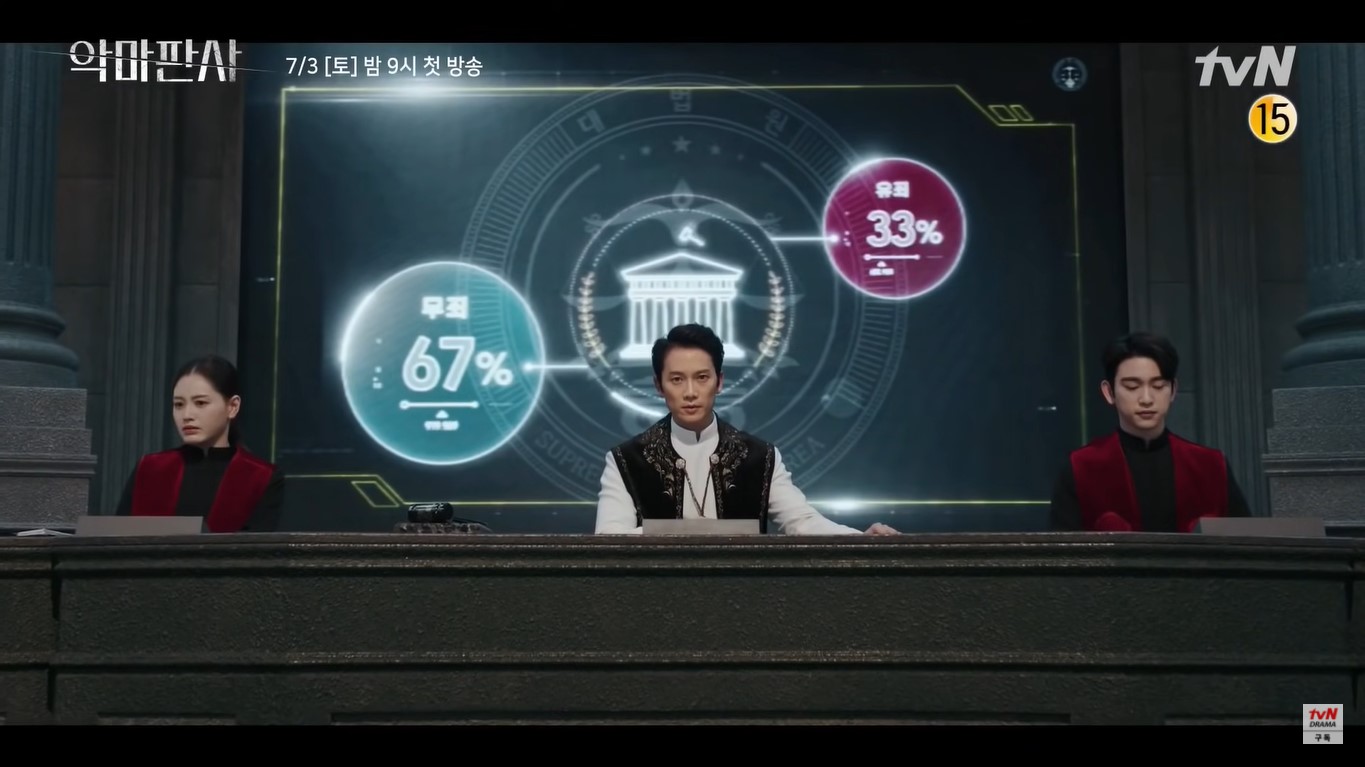 Showing his upright perseverance, Kim Ga On says, "Judges have the most power when they obey the law." 
As if trying to see through his genuine intentions, Kang Yo Han ambushed him with a question, "Isn't this the justice you all want?" 
But then Kim Ga On finally faced him head-on, and firmly responds, "No one can monopolize justice."
While the second teaser video depicts the opposing attitudes of two men towards justice, it also foretells exciting showdowns between Kang Yo Han, who deals with trials like a game, and Kim Ga On, who treats justice in a virtuous way. 
Aside from the acting synergy between the award-winning actor Ji Sung and commendable star Jinyoung, viewers can look forward to their bromance chemistry.
The Devil Judge will premiere on July 3 at 9 PM KST via tvN.
---
Source: enews24
Photos: tvN