Keeping the excitement high, Reborn Rich actively unveils teasers for waiting viewers!
Scheduled to premiere on November 18, attention is high on the small screen return of Song Joong Ki. The actor also shares thoughts about his new project and character.
In Reborn Rich, he portrays a devoted secretary of a chaebol family who was framed for fund embezzlement. He dies but he got a rebirth as the youngest son of the rich conglomerate company.
"Reborn Rich" Gives A Peek To The Story's Key Points and Character Motivations
Challenging another imaginatively conceived role, Song Joong Ki suits up as the main character, Yoon Hyun-woo. He is falsely accused of being disloyal to the Sunyang family and is thrown away.
But he gets a chance to be reborn as the youngest son of the very same evil family, Jin Do-joon. With his knowledge of future events, he goes to exact revenge by taking over the Sunyang group.
A Chance To Seek Revenge
From the 1980s to the 2000s, elaborate mysteries and conspiracies unfolded in the background of turbulent times. Correspondingly, unimaginable succession battles and character outwitting games herald an exciting story soundly contrived.
In his previous life as Hyun-woo, he is responsible for managing "future assets" that is the numerous scandals of Sunyang Group's key figure.
Accordingly, the first set of photos released featuring Song Joong Ki acquaints viewers with the second life of Hyun-woo as Jin Do-jun, the grandson of Jin Yang-cheol (Lee Sung Min), chairman of the Sunyang Group.
Expected to take revenge, his two-faced character will fight in the fierce succession war that takes place in a troubled chaebol family.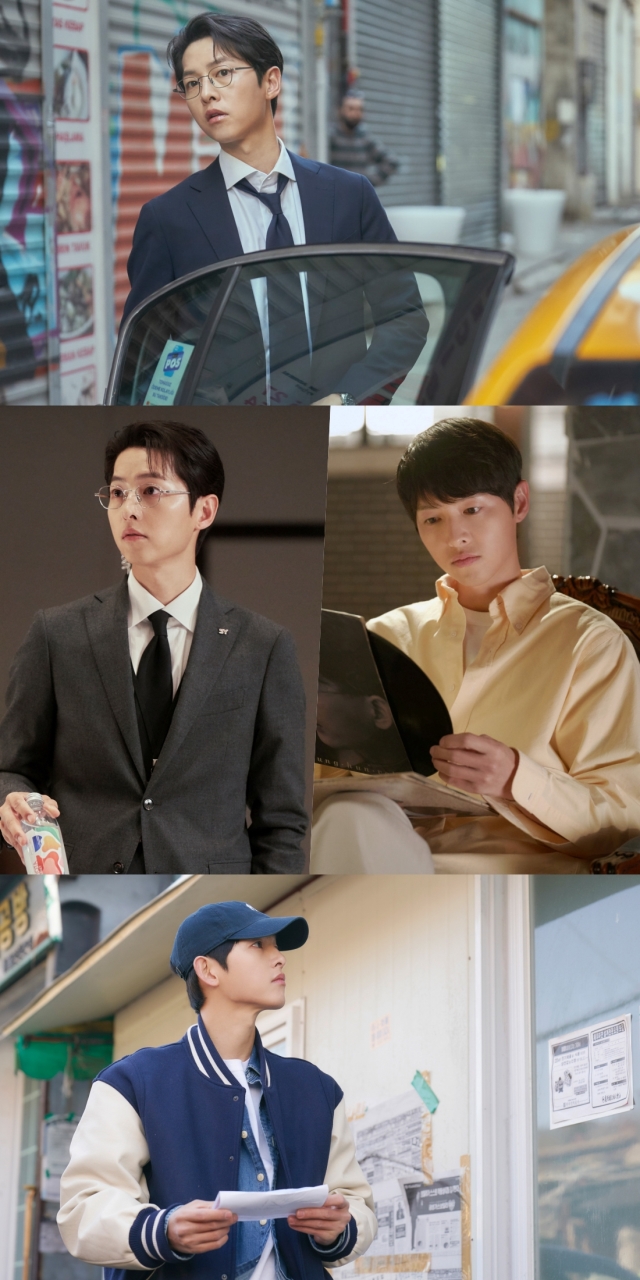 Expressing his excitement for his new role, Song lauds the worldbuilding of writer Kim Tae-hee with whom he worked before in Sungkyunkwan Scandal.
"It didn't end with simple fantasy transmigration, but the detailed emotions of the characters were well blended into the material. It was really fun."
Regarding his character transformation, Song Joong Ki elaborated on his preparations.
"Because the names are different and the times we live in are different, we can see them as two characters, but they are the same inside, so I thought and acted as one person. It is clear that each person's charms are different because the environment and life they live in are different. Hyun-woo is a typical person, but his lack of family leads to his ambition to achieve success. On the contrary, Do-jun is from a chaebol family. I thought it was refreshing to see how Hyun-woo survives, judges, and chooses in a complex environment that he has not experienced."
JTBC's new weekend drama premieres on November 18. International fans can watch it on Viu!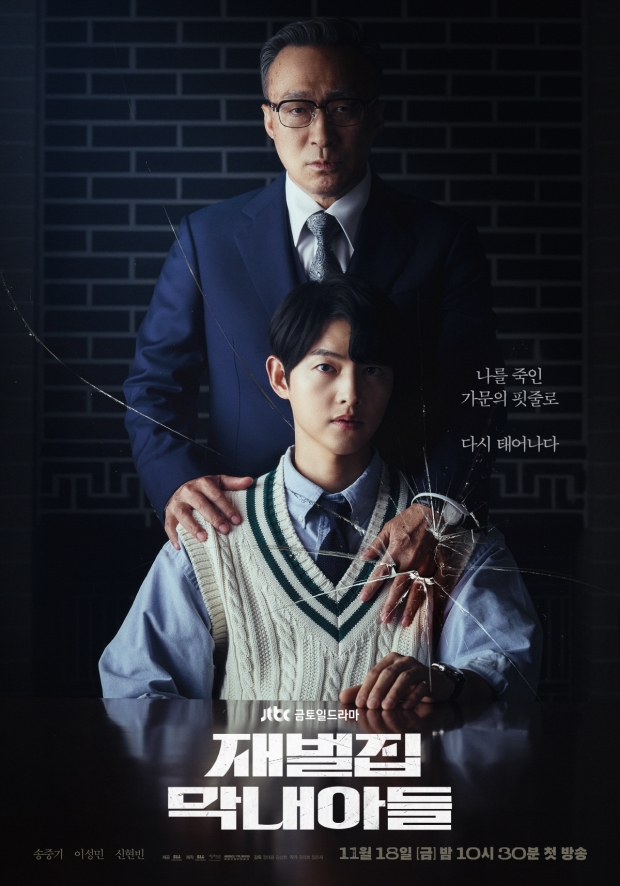 ---
Source: JTBC News