SBS upcoming Monday-Tuesday series, Romantic Guesthouse, has named eight actors expected to bring out the depth and beauty of the youth historical drama to the fullest.
Romantic Guesthouse tells the story of a boarding house owner and three handsome scholars.
Penning the script are writers Kwon Eun Mi (Woman With A Suitcase, Gapdong, Royal Family) and Kim Ja Hyun (Bukchon Banseonbi's Path to Success); the drama will be directed by Kim Jung Min of Royal Secret Agent, Grand Prince and The Princess' Man fame.
The series stars Shin Ye Eun as the boarding house owners while Ryeoun, Kang Hoon and Jung Gun Joo take the roles of the three scholars.
"Romantic Guesthouse" Led By Shin Ye Eun and Ryeoun Decks Broadcast Schedule
Accordingly, Ahn Nae Sang, Oh Man Seok, In Gyo Jin, Lee Mi Do, Han Chae Ah, Lee Jun Hyeok, Hyun Woo, and Hwang Boreum Byeol are announced to join the main cast.
First, seasoned actor Ahn Nae Sang appears as Shin Won-ho, the Second State Councilor of the Uijeongbu. Even in the midst of a mysterious incident, his convictions come first.
Oh Man Seok plays Jang Tae-hwa, a judge of Hansungbu and the de facto owner of Buyeong-gak, the largest guesthouse in Hanyang. In Gyo Jin as Yook Ho also will add zest to the story as the oldest boarder in the guesthouse.
Next, Lee Mi Do transforms into Yoon Dan-oh's nanny Naju while Han Chae-ah takes on the role of Hwaryeong, a gisaeng who runs Buyeonggak.
Then, character actor Lee Joon Hyuk unfolds a delicate and passionate performance as Sang-seon.
Challenging his first villain role, Hyun Woo portrays Lee Chang, the king of Joseon who rose to the throne by causing a brotherly rebellion and shedding countless blood.
Lastly, Hwang Boreum Byeol plays Ban-ya, who depended on a nobleman after her family collapsed and is also a friend of Dan-oh.
The production team is raising immersion in the series and is hoping for a lot of interest when the series launches.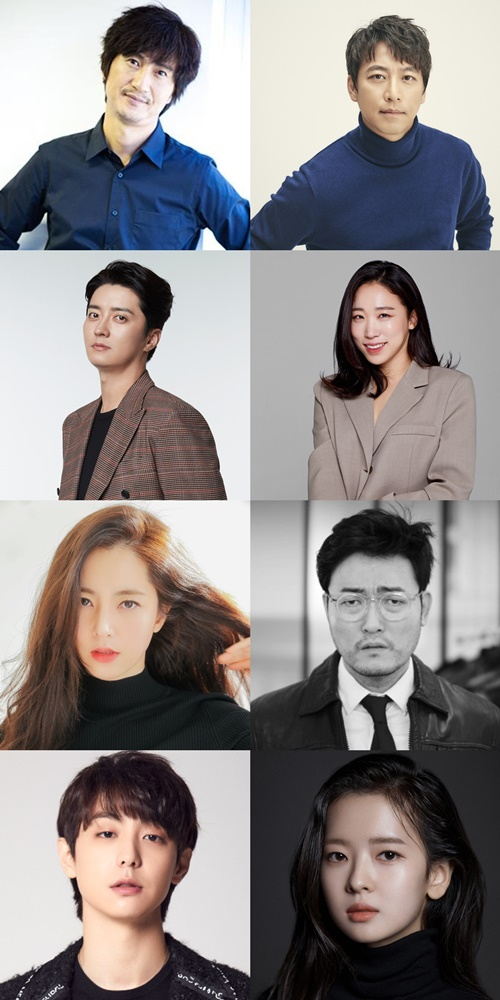 Romantic Guesthouse is scheduled to air in March 2023.
---
Source: JTBC News
Photo: SBS