Mr. Lee is ready to take the twins down as they try to reopen Chang-woo's case. Now, it is about time that Woo-shin steals the Adamas.
After Woo-shin got unconscious from inhaling halogen gas, he luckily survives and tells Mr. Choi that he discovered Adamas' secret location. Meanwhile, Seo-hee brings Su-hyun to the Special Investigations Headquarters' (SIH) safe house and informs him about his brother's plan.
felicity_anne watched Adamas on Disney +
Episode Recaps: Opening Week | Ep 03 | Ep 04 | Ep 5 & 6 | Ep 7 & 8 | Ep 9 & 10 | 11 & 12 | 13 & 14 | Finale and Review |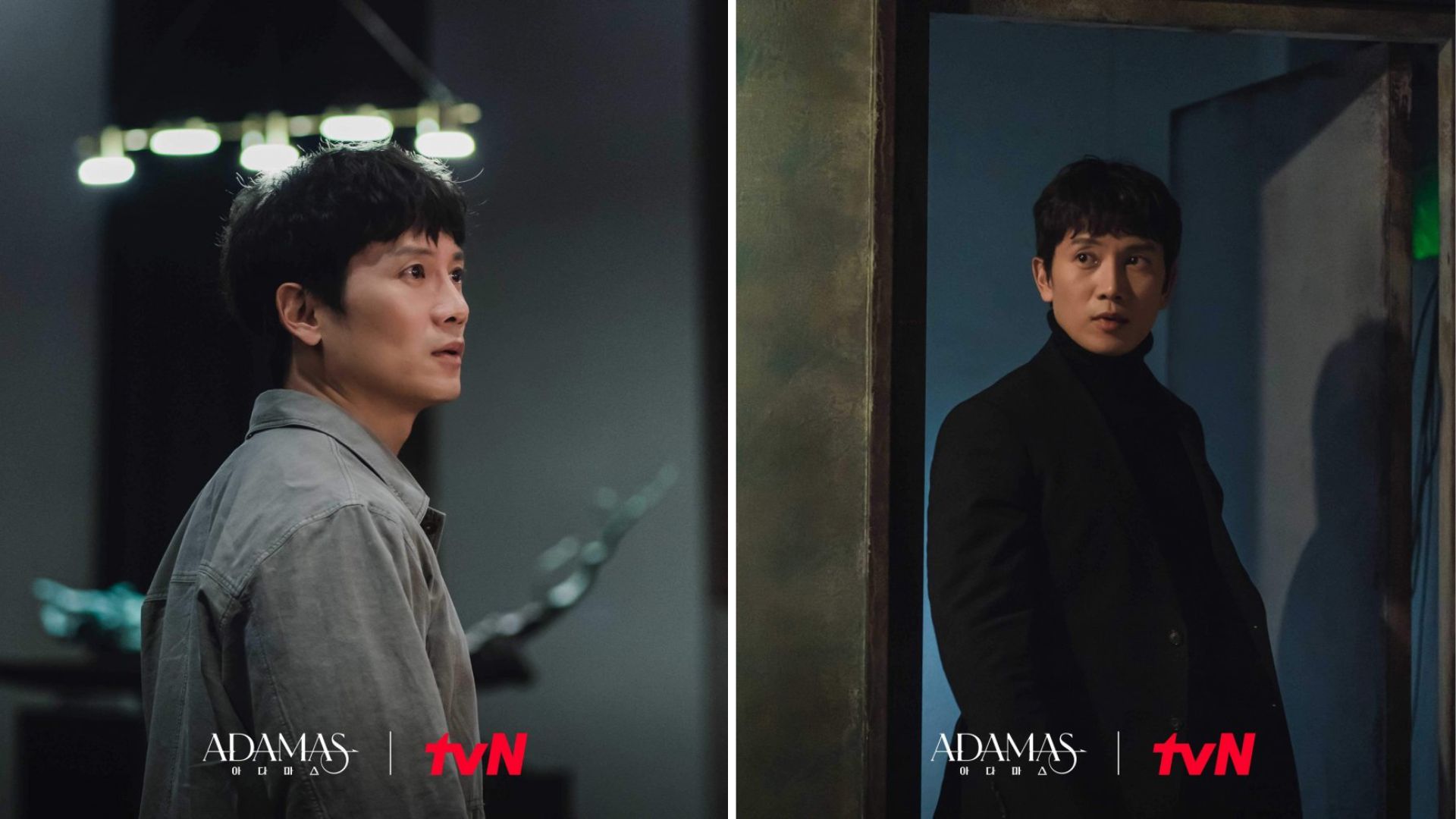 The Posh Haesong Mansion In K-Drama "Adamas"
Is A Striking Museum In Wonju
---
Adamas Episode 5 and 6 Highlights
"Where does the king reside?
On the throne. It's on his desk."
Now that writer Ha Woo-shin knows where the Adamas is, he decides to steal the weapon later in the evening while Mr. Kwon and Eun Hye Soo go out for dinner. Mr. Choi continues to tell him not to rush, but Woo-shin argues they only had sixteen days left, and there was no need to delay the plan.
On the other hand, Prosecutor Su-hyun and Seo-hee are currently in the safehouse of Special Investigations Headquarters. SIH tries to join hands with Su-hyun, but he firmly declines.
Song Su-hyun got so worked up after knowing Woo-shin's plan to steal Adamas. Right after, he talks with his brother to convince him to stop everything, but, Woo-shin does not want to, so Su-hyun get so worried.

---
"He's the hitman, right? Is he on your team?"
In the ARES headquarters, Mr. Lee was informed that Lee Joon-ho had never given them back a report regarding his task of killing Seo-hee.
At that time, Su-hyun was interrogating Lee Joon-ho to speak the truth, but Joon-ho kept his mouth shut to save time. It is because ARES' Team A is on their way to rescue him.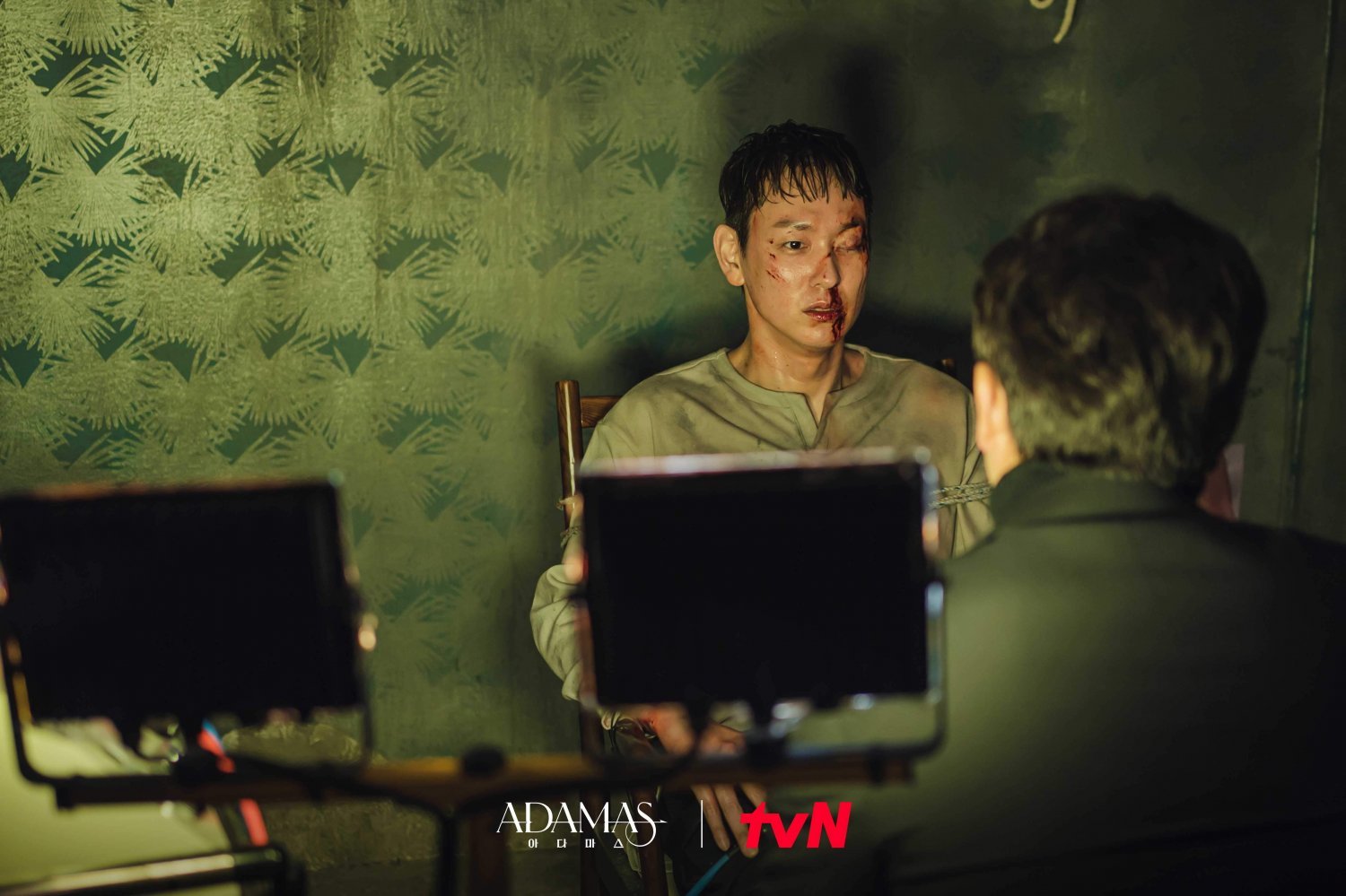 ---
"Won't you congratulate me?"
Mr. Kwon, Hye-soo, Hyun-jo, and Ms. Yoon, eat dinner outside the mansion. Again, chairman Kwon reminds Hyun-jo to get ready to take over the company.
Noticing the actions of Hyun-jo, he keeps on staring at Ms. Yoon. His wife, Hye-soo, does not seem to bother at all. It is because Hye-soo knew Ms. Yoon is Hyun-jo's mistress. The marriage of the two was, in fact, forced.
It was also revealed that Ms. Yoon is the one who recommended Ha Woo-shin to be Chairman Kwon's ghostwriter. As Woo-shin's smile resembles Min-jo, who Hye-soo once loved, Ms. Yoon brings the writer into the mansion to make the two fall in love so that she can be with Hyun-jo.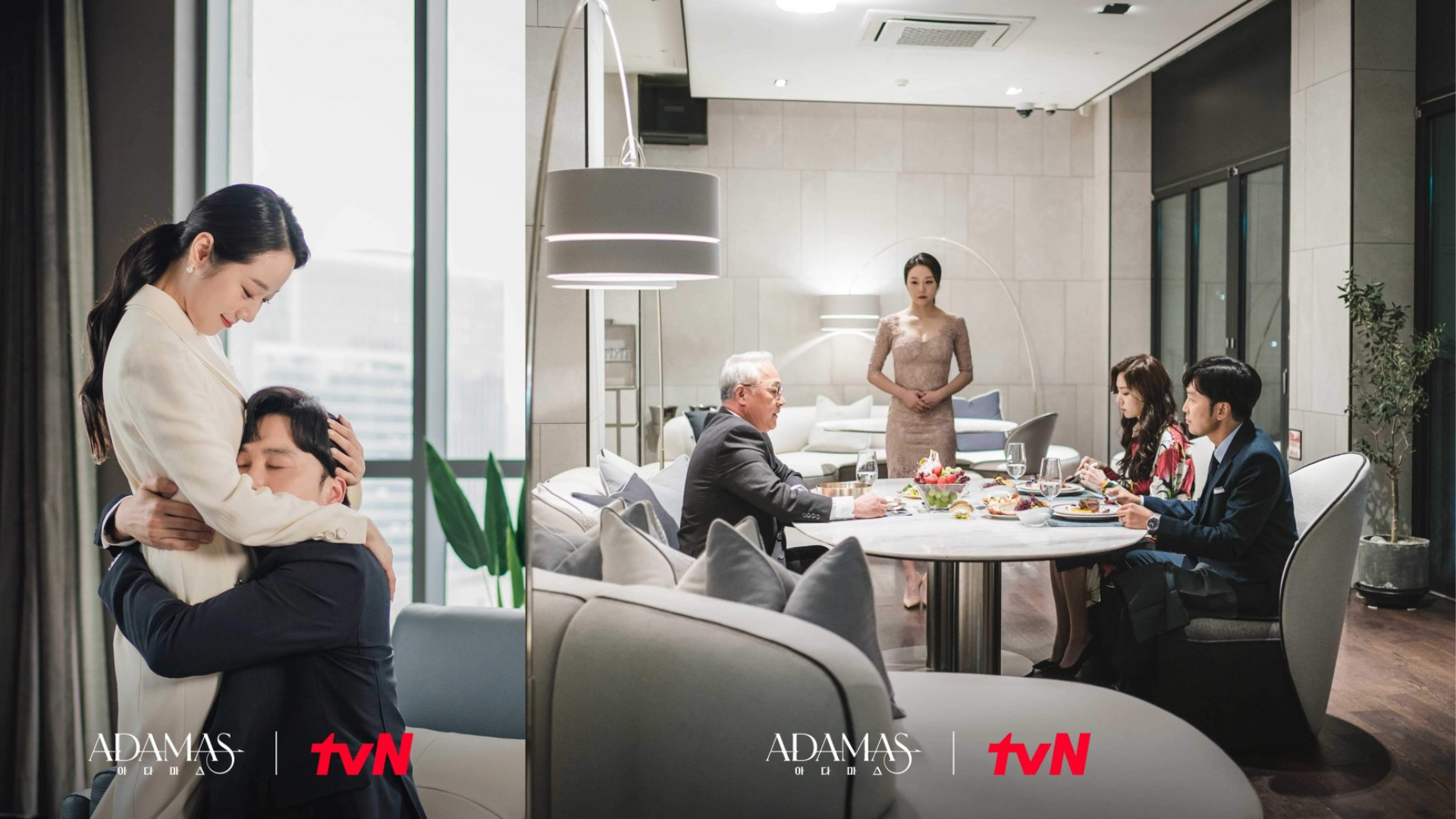 ---
"He's getting rid of the evidence."
Ms. Kwon also left the mansion to do an important errand, which is why Woo-shin gets the right time to execute the plan.
Woo-shin goes inside the chairman's office and presses the button under the desk of chairman Kwon. The platform from the ceiling slowly comes down. He is right about the location of Adamas. Surprisingly, it was not there.
Hyun-jo actually ordered Ms. Kwon to get rid of the Adamas and brought it to Jang Young-ja's company, Maria Jewelry. Woo-shin was too late to get the murder weapon.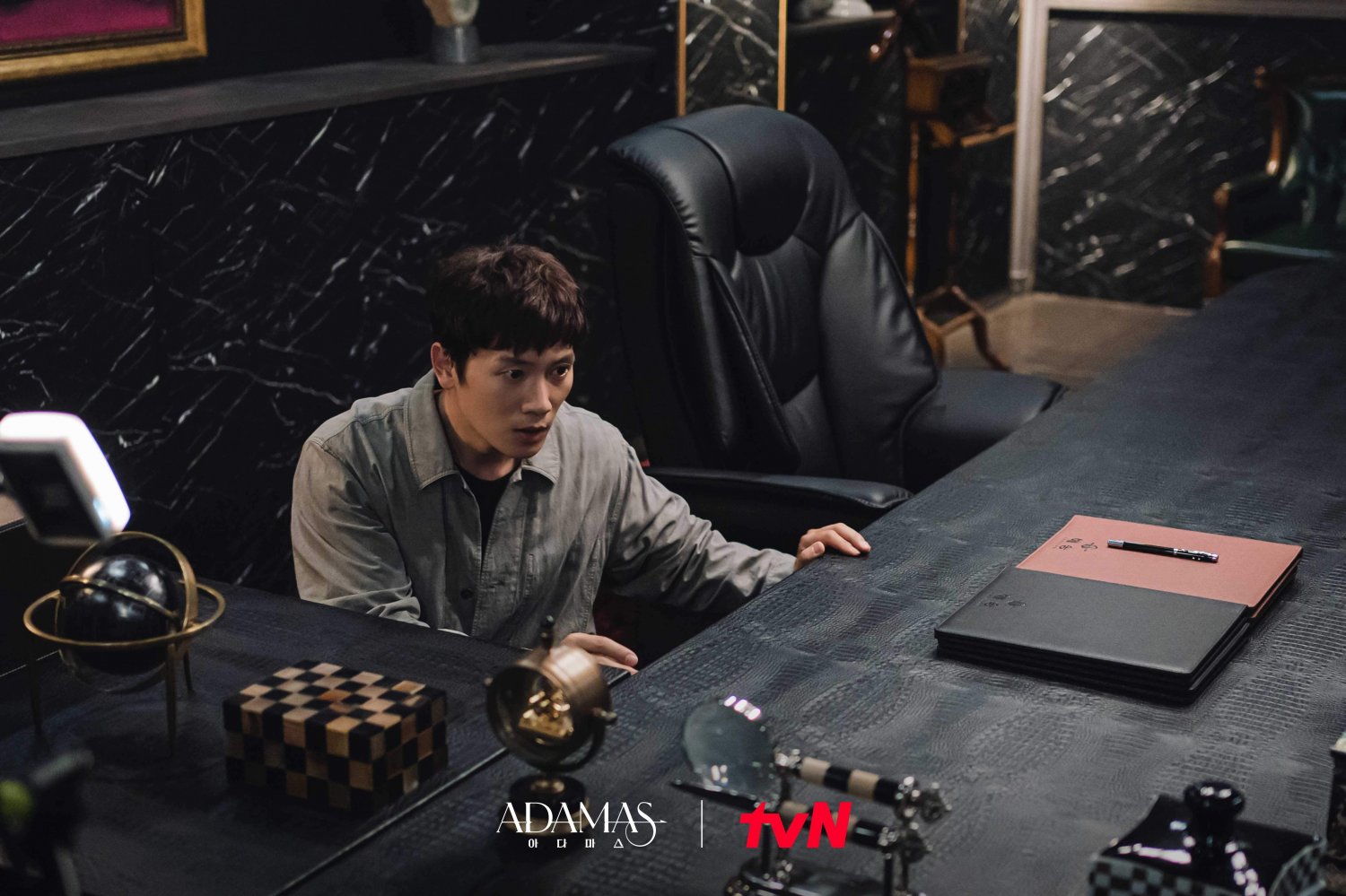 ---
"Song Su-hyun has a brother, right? Get him.
I must return the favor."
In SIH's safe house, Su-hyun interrogates Lee Joon-ho, but he is unaware that he injected a muscle relaxant that put Joon-ho in critical condition.
At that time, Mr. Lee and his team arrived at the safe house to rescue Lee Joon-ho. Seo-hee and Su-hyun ran for their lives.
Unfortunately, Lee Joon-ho, who is Mr. Lee's brother, died. To get revenge, he will kill Woo-shin.
The other day, Su-hyun called Chief Gong to secure the documents of Lee Chang-woo's case. However, Mr. Lee got those in his hands first.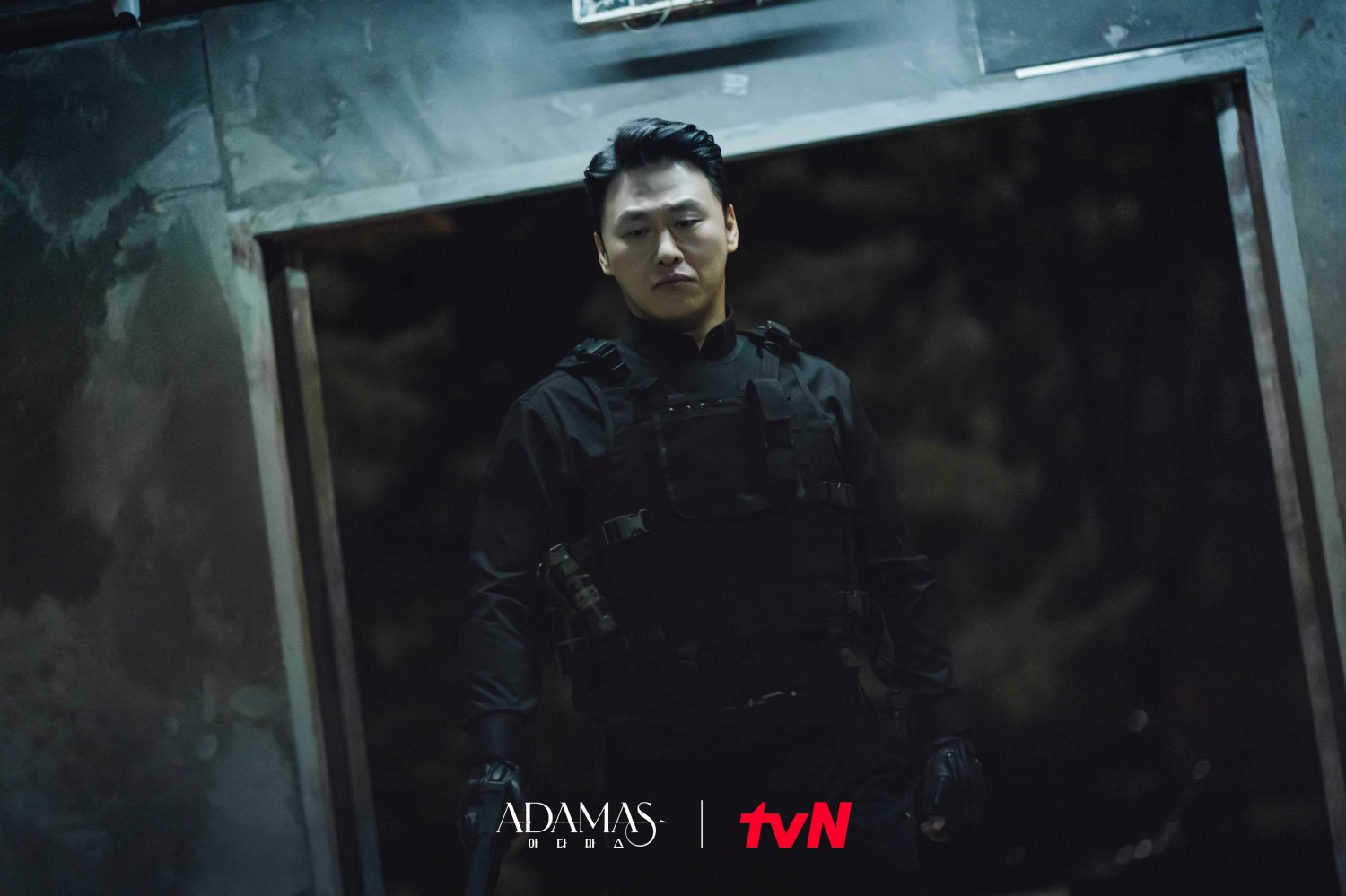 ---
"What were you doing here at 10 p.m. yesterday?"
Back in the mansion, Woo-shin searches again for other clues. He enters the chairman's office and sees a secret passage that leads him to Ms. Kwon's room.
He opened the drawers in the room and saw a photo album of Ms. Kwon with a boy.
As he runs out of time, he rushes back to the chairman's office, but he gets caught by Ms. Yoon and the security officer Mr. Kim.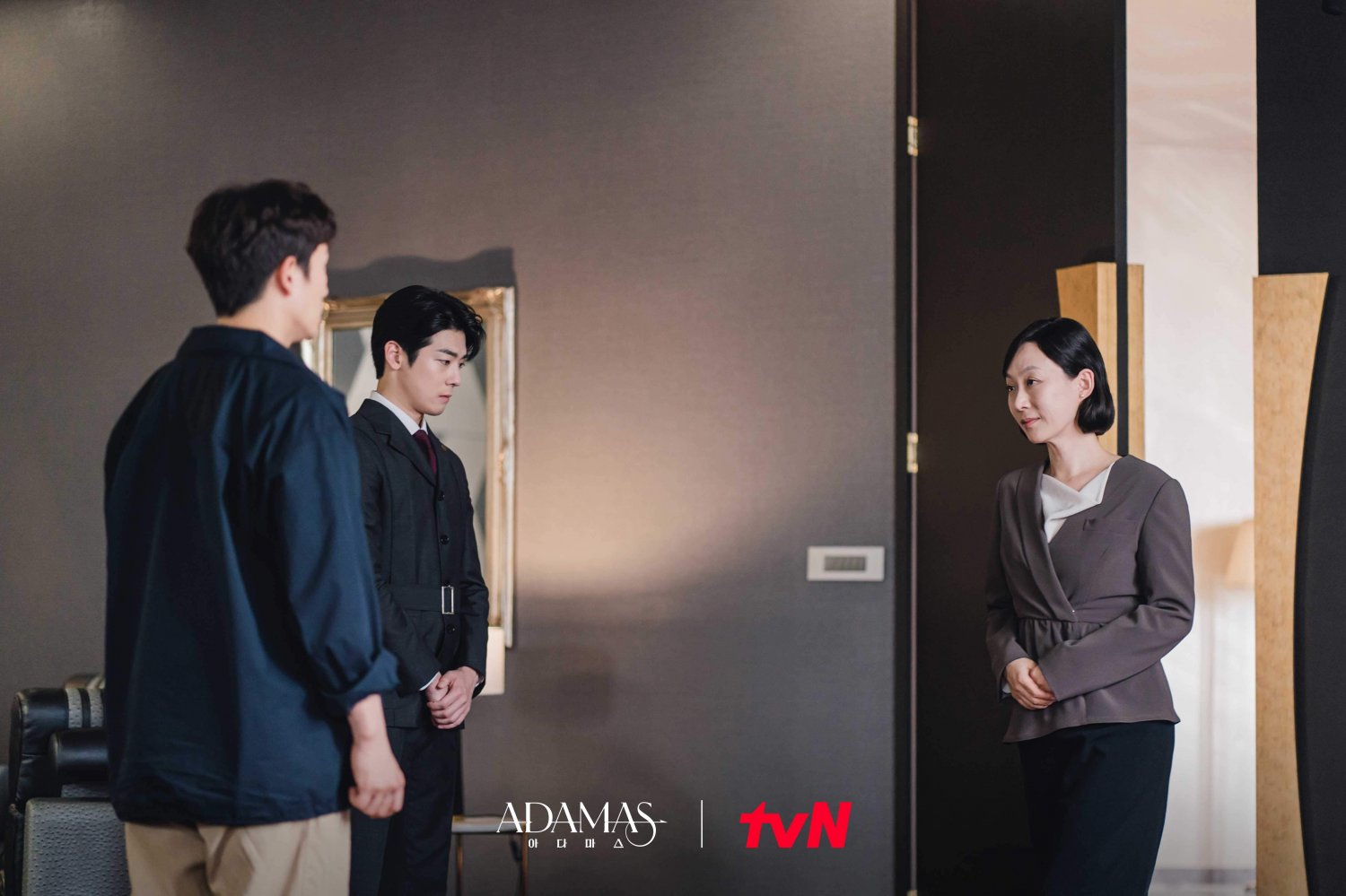 ---
Adamas Episode 5 and 6 Musings
This episode is a battle between the twins and Mr. Lee. While the twins learn about each other's difficult situation, they try to work together in search of the murder weapon and Song Soon-ho's killer. On the other hand, Mr. Lee is on the move to stop them from resuming the investigations. We cannot predict what will happen next. But one thing is for sure —the strongest will win.
With only six episodes airing, many truths unfold, continuing to surprise the viewers. It was a heart-stopping moment when Woo-shin did not see the Adamas, despite knowing its location. Seeing the glass frame empty was frustrating but also intriguing to witness. 
The direction of the series smoothly goes as expected. Expectations now are high whether Woo-shin and Su-hyun will catch Mr. Lee in the following episodes. Questions also arise if there is a possibility that Mr. Kwon killed Song Soon-ho. 
With that, let us continue this intense journey and watch the mystery-fictitious series, Adamas, showing on Wednesdays and Thursdays at 10:30 pm (KST). 
---
Photos: tvN