Teeming with love stories in varying genres, 2011 Korean Dramas are gifts specifically designed to hopeless romantics.
An array of love stories are featured in 2011 Korean dramas that can pique the interest of even those who are not really drawn to saccharine stories.
Notably, a parade of Hallyu stars also graced this particular K-Drama season. Some broke their small screen hiatus while some began their conquest to find their niche as actors.
It also marked the end of historical drama era and the emergence of the romance drama era.
*Note: The quick review entries are lifted from my old blog entries.
Best Korean Drama List: 2000 – 2005 | 2006 – 2009 | 2010 | 2011 | 2012 | 2013 | 2014 | 2015 | 2016 | 2017 | 2018 | 2019 | 2020 |
---
---
The Greatest Love
This love drama staged in the showbiz land revolves around the story of a top actor in his prime, and a struggling actress who used to be from a famous girl group – but was condemned unfairly by the public's judgment. In a series of forming a love story, they keep on crossing the same path every now and then.
Before he can even process it, the cutely egoistic and mischievous Dokko Jin's protective instinct is awakened by the pure-sometimes-vulnerable character of Ae-jung. An endearing battle-for-the-leading-lady's-heart showcase can leave viewers truly blissful, as the two male leads wager their creativity to let Ae Jung notice how much they love her.
The Greatest Love disarms the viewers from earthly life and draws them to thrive inside a protective romantic bubble. It is done short and sweet with a basket full of happy hearts delivered personally by cupid to all of us.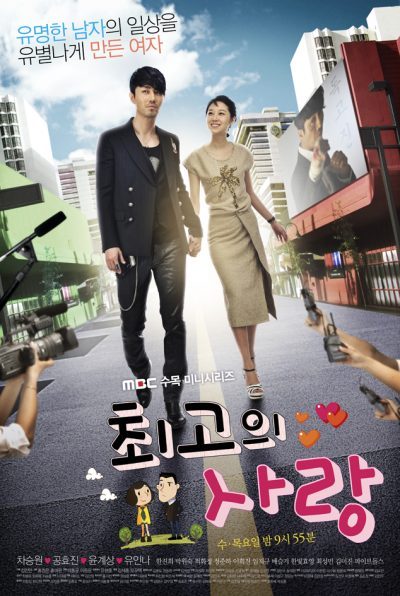 ---
Dream High
Served with young love and music, Dream High hit the right concoction of a well-conceived youth story that heartens. Fitting with its title, it thrives on an optimistic note for young music dreamers.
Kim Soo Hyun, Bae Suzy, IU, Ok Taecyeon, Ham Eun Jung and Wooyoung are all phenomenal in their portrayals of music students at Kirin Art High School. Proving their potential and skills as it intertwines with their personal issues, rivalries, friendship and romance.
With an amazing soundtrack to boot, this series is a prototype of school drama without circling conflict I highly recommend.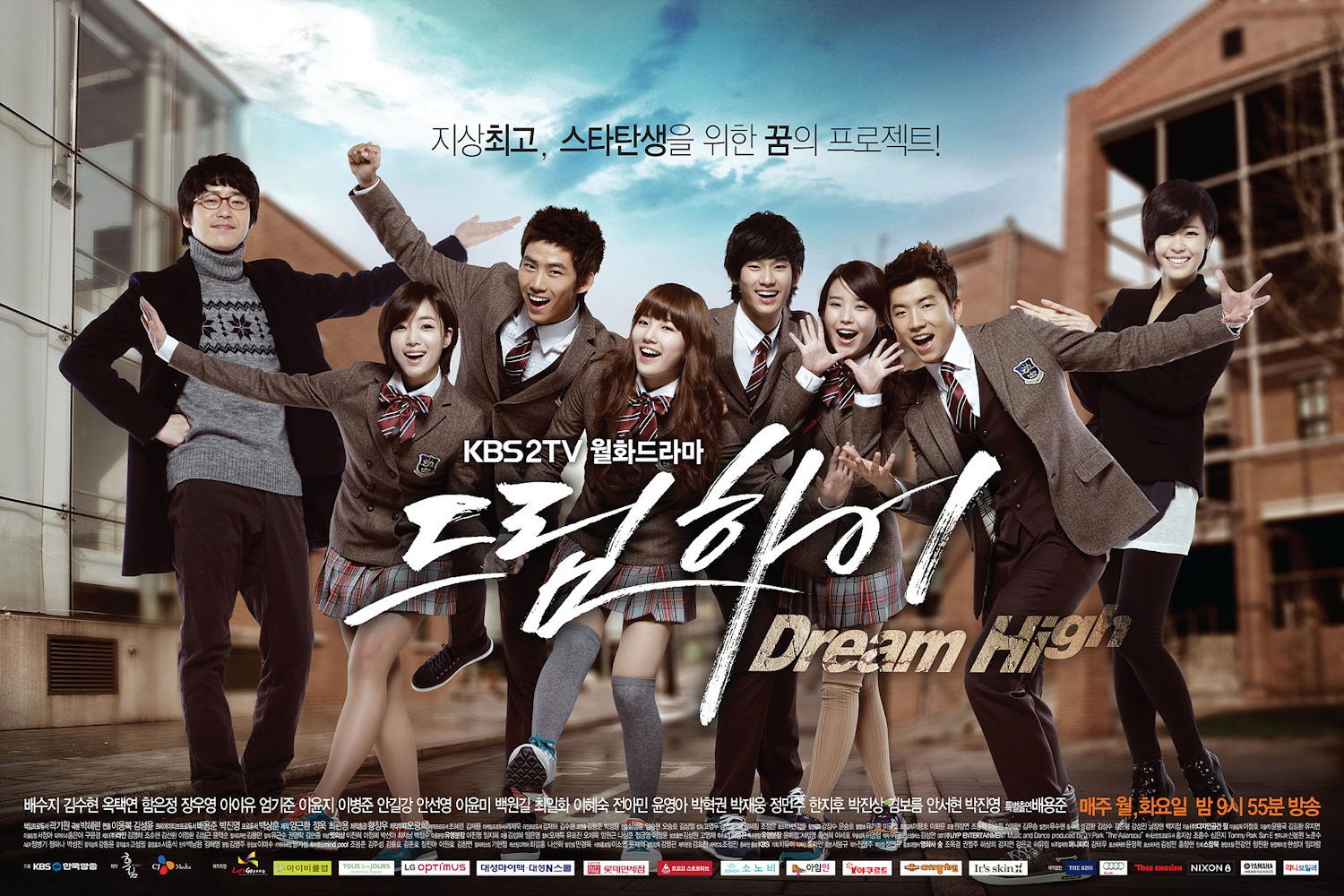 ---
City Hunter
The reckless hero and action-filled drama City Hunter leaves a gripping impression that girls may want to be kidnapped, wishing the lead man would rescue them. Lee Min Ho proves he can also throw some exciting combat moves apart from heart-flutters. With doses of romantic frames, gorgeous fight scenes and a definitive plot, it raised the bar to action drama set in modern times.
The nifty plot provides life lessons owing to the base pretext of the main character's family issues. Each episode is done where the tussles did not exhaust the viewers, but place them in a trance for wanting more.
Directing and editing-wise, this is one of those dramas which knew how to pull cliffhangers even to the finale episode where the hate-you-love-you character of Jin-pyo showed a befitting redemption. The main leads are so pumped up in making the story ever-moving and exciting.
Admirably, the lead girl Kim Nana (Park Min Young) is as strong-willed as smart. She does not go to the usual mopey and always looking for a rescue female lead. Overall, this is a drama that satisfies cravings.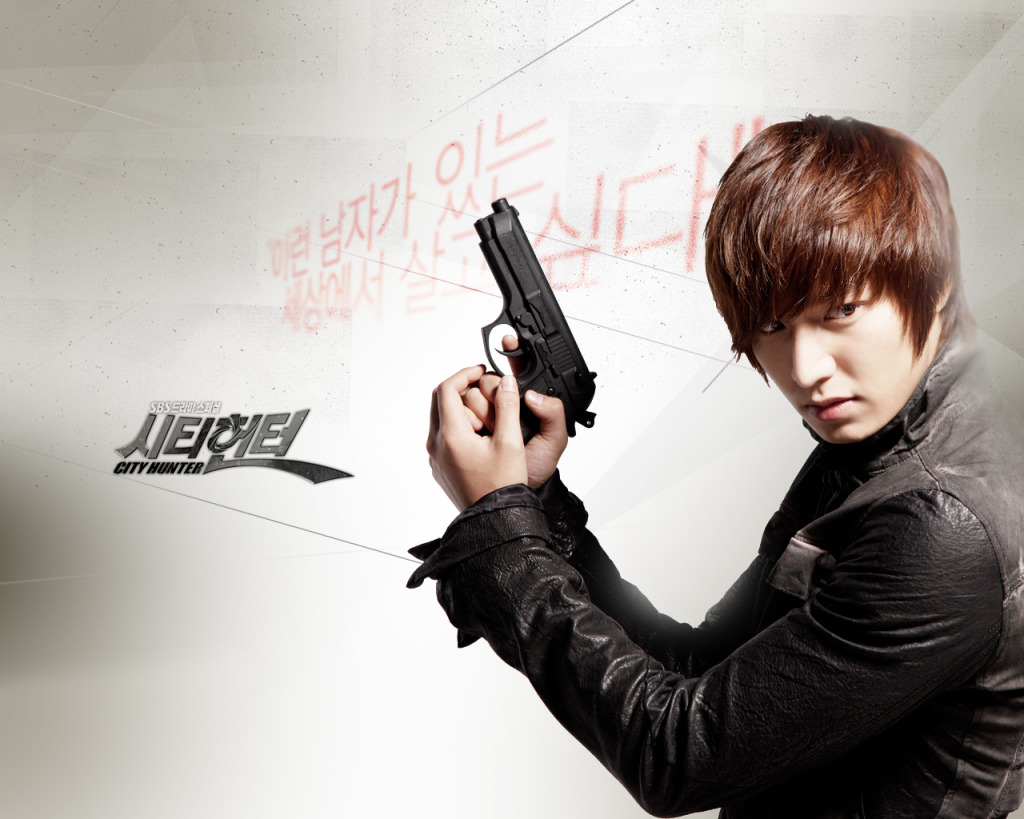 ---
I Need Romance
I Need Romance overflows with thought-provoking lessons about romantic relationships. It might argue with your existing love standpoint and rules of dating. It makes you yearn how it feels to be in a blissful, addictive, sometimes-painful-yet-binding and worth-taking-a-risk kind of love.
Tailored in an urban romance vibe, it narrates modern stories of women in their 30's and how they struggle to keep their romantic relationship and the lack of it.
It features confident characters and the importance of honesty in a relationship. The sassy friendship of the lead girls covers different faces of relationships that make or break a person. It draws the depth of commitment and the pain it comes when loving someone truthfully.
It is a drama that can make you finish watching in one sitting due to its addictive and realistic taste.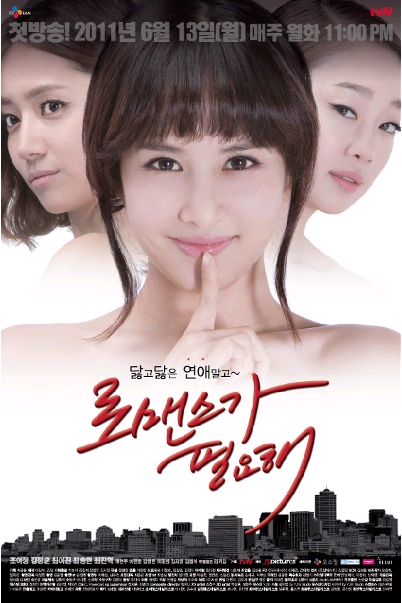 ---
Spy Myungwol
In accordance with fulfilling a military order, North Korean spy Myungwol infiltrates South Korea in her goal to seduce Hallyu superstar Kang Woo (Eric Mun) so that he defects to North Korea as part of their military plan to kill the Korean wave. Yes, cutely weird right? Her persistence achieves her goal, but her emotions sway to an unexpected scenario that her undercover agent skills can't solve.
She embarks on a dangerous love affair and proves that a memorable love can spring beyond the North Korean border. The premise of having the heroine protecting the leading man is a breather from the usual vulnerable leading ladies needing a chaebol in the shining armor to rescue them.
There is an equally lovable second lead (Lee Jin Wook) on the side too – which makes the love ride all the more exciting.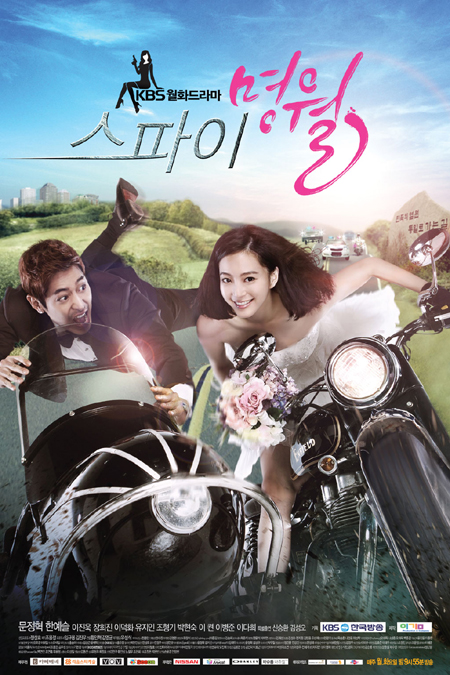 ---
My Princess
The long-lost princess of Korea embarks on re-claiming the honor of her royal family in modern times. But it is not easy, owing to her need to prove her worth as a princess to the country, along with the evident rivals determined to stop the Monarchy's re-emergence. She relies upon the devil and the deep blue sea to fulfill her filial responsibility.
This is the best Kim Tae Hee and Song Seung Heon performance that I have enjoyed so far. Sassy couple fights, well rendered sweet hero display and the mischievous yet vulnerable princess make up the delightful run of this love spectacle.
It threads on the princess-dark-knight love tale and maintains the bliss of the romantic narrative. My Princess is that drama you watch with your girlfriends on a pajama night when you don't want to talk about work and love problems and just want to rest and feel each other's presence.
Sweetly made for a woman who loves freely as she can be.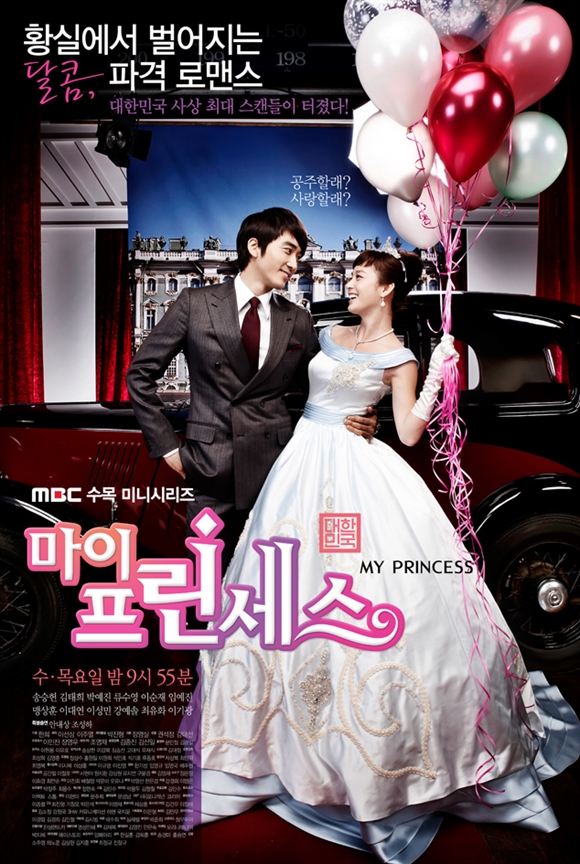 ---
Baby-faced Beauty
Jang Na Ra has been running on a successful K-Drama spree ever since Baby-faced Beauty. Breathing life to the character of a hardworking fashion designer, her romance story with Choi Daniel is as endearing as the message of the series.
Staged in the Fashion Design Industry the female protagonist will try to win back the dream she forced herself to forget because she has to raise money for her family when she was younger. Blessed with a youthful look, she assumed her little sister's identity to work as a fashion designer.
Her acquiescent attitude and her brimming talent will lead her to retrieve her lost yearning but she has to bear and overcome jealousy, personal confidence issues, and a budding romance in the workplace.
The villain vibes balanced the typical "bully-the-damsel-in-distress" owing to the fact that they paved the way to bring out the eventual transformation of the primary character from being meek and forbearing to being confident and reasonably defiant.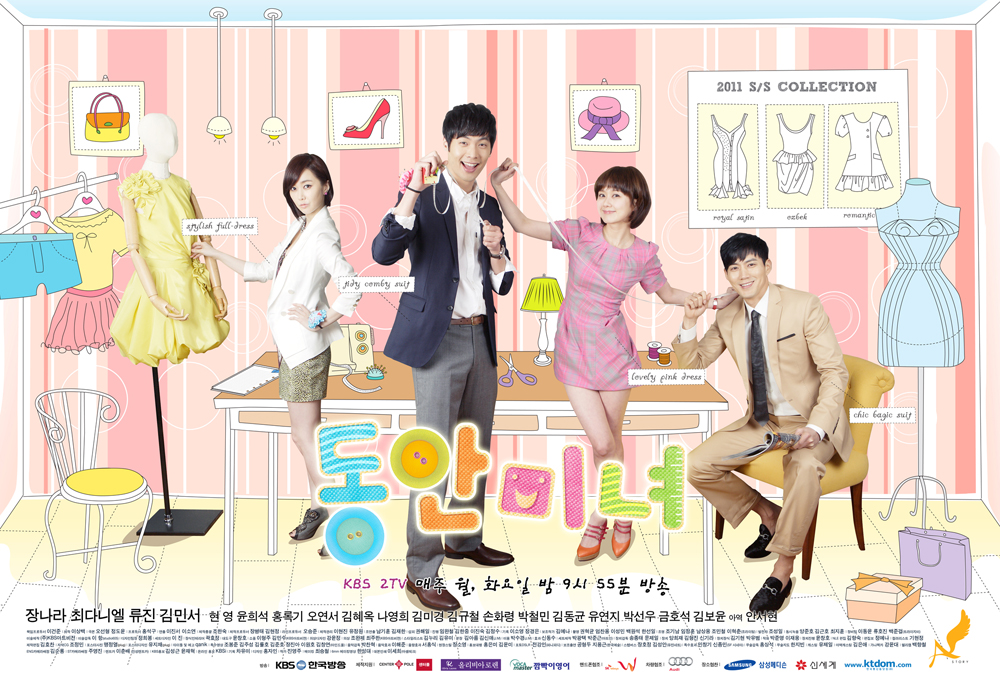 ---
The Princess' Man
This Romeo-and-Juliet-like melodrama sends the viewers due to the poignant struggles and motivations of the love couple. The directing and cinematography are captured efficiently projecting an emotionally draining love chronicle. How they maneuver the movements of the conflict without making the protagonists look so annoyingly pathetic is strategically done which made me admire the writer of the story.
It is a moving narrative of how the lead couple patiently waits to claim the love that is rightfully theirs. It is an agonizing yet gratifying tale that reminds us of the risks in committing yourself to someone, the bittersweet pain of coming to terms with that love has always casualties and the reality that until you learn to forgive, you will not be able to keep in your arms the person who defined you what is love.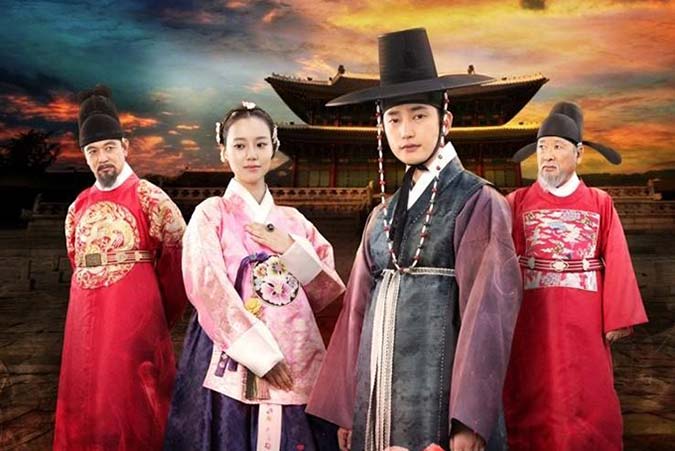 ---
Cool Guys Hot Ramen
Cool Guys Hot Ramen is a ball of sweetness powered by endearing characters. It is one of the quirkiest-so-pleasing-to-watch-flower-boy-cast. A love ride that you will keep in your heart because of the memorable characters in lead and supporting roles. The humor and the love triangle keep the engaging run topped by the eye candy relief of the flower boy-filled cast.
The series tackles the different fears of falling in love. In the female lead's perception, she is crossed with falling for someone out of her league, and it made her even more confused when another man tries claiming ownership of her too. In the male lead's mind, his passion over wanting to be with the woman he likes pours incessantly.
That it is overwhelming to her when she is still in the process of healing with so many things that happened in her life. At the end of it all, with utmost sincerity, he wins her heart. Overflowing with saccharine moments, if you are craving a sweet story, this drama suffices beyond what you expect.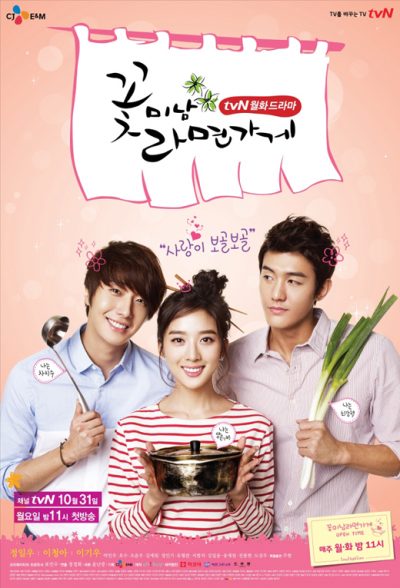 ---
You've Fallen For Me
Perhaps You've Fallen For Me might make the cut to cupid's cupid's favorite love tale. It is a classic hate-that-I-love-you spectacle that will sweep the audience off their feet due to its invigorating romantic spirit.
A campus heartthrob Lee Shin crosses paths with a traditional music student. Started as a one-sided love on the girl's part, eventually, it became mutual. This series is an alternate ending for the second lead syndrome we got from You're Beautiful.
With amazing music and love pairing, it's a good addition to your watch list.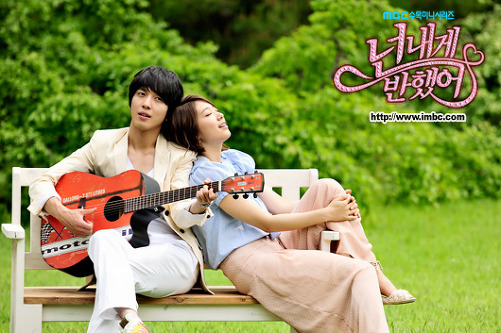 ---
Listen to My Heart
Early dramas of Hwang Jung Eum have this extra factor that makes you gravitate to her character. That was clearly manifested in Listen to My Heart. Her capable lead man, Kim Jae Won made the love connection absorbing.
While it might look tiring because of its 30 chapters, rest assured that the time spent will be worth it.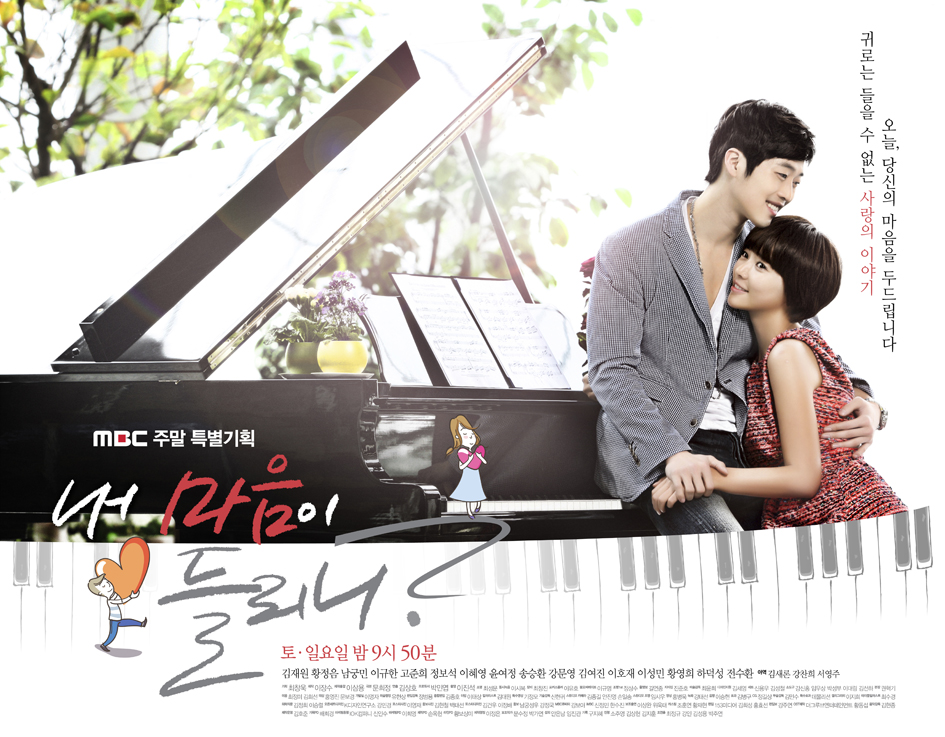 ---
Scent of a Woman
Looking back what I like most about this drama is how, for a change, I got the conflict first in one big blow at the beginning of the series and I stayed glued to it even when I got the picture of expected possibilities.
I felt that the tears, the smiles, the bright side, the falling flower petals, the optimism, the strong heroine, and Lee Dong Wook are all perfectly placed at the finish line. Knowing the initially laid problem, Scent of a Woman anticipates how they will reach the climax, and how the characters will play together to achieve it.
As a viewer, it made me prepare for the pain because of the heroine's inevitable dying conflict. I am happy that the story comes up with an ending that Eun-jae, Ji-wook, and I deserve. It is a conclusion that befits the death-defying romance premise.
Love and life-affirming, if you are looking for a drama that will make you laugh, fall in love, cry, and be hopeful all at the same time, this one is for you.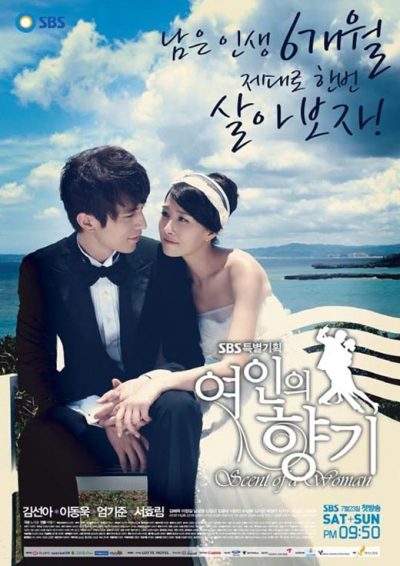 ---
Warrior Baek Dong Soo
I remembered Ji Chang Wook was the reason why I watched this series which I watched together with my brother who greatly liked it. Narrating the story of a Joseon warrior who is at King Jeongjo's service, this action series is high on fight scenes and bromance.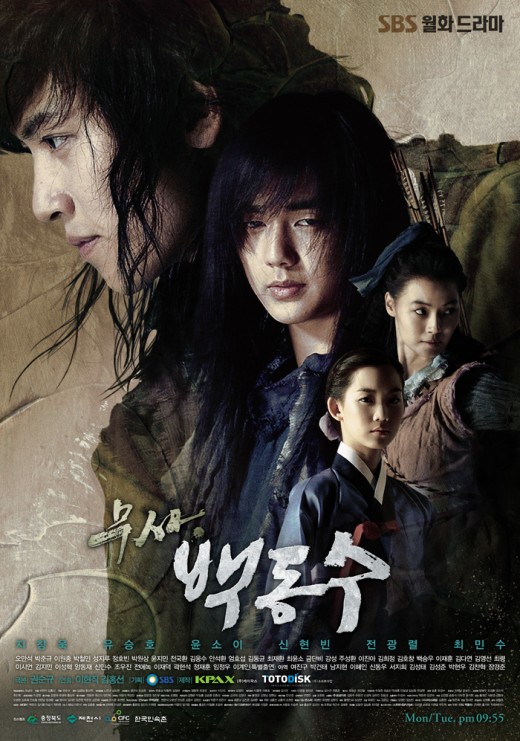 ---
49 Days
For 49 days, a woman was given a task to find three people who will genuinely cry for her. She met an accident and was in a coma, and the Scheduler (Jung Il Woo) gave her a deal if she wants to prolong her life.
She hosts in the body of a convenience store part-timer whose sorry life is the exact opposite of hers. Along the way though, she will discover painful realities before her accident and will be on an agonizing situation about whether having another life lease matters.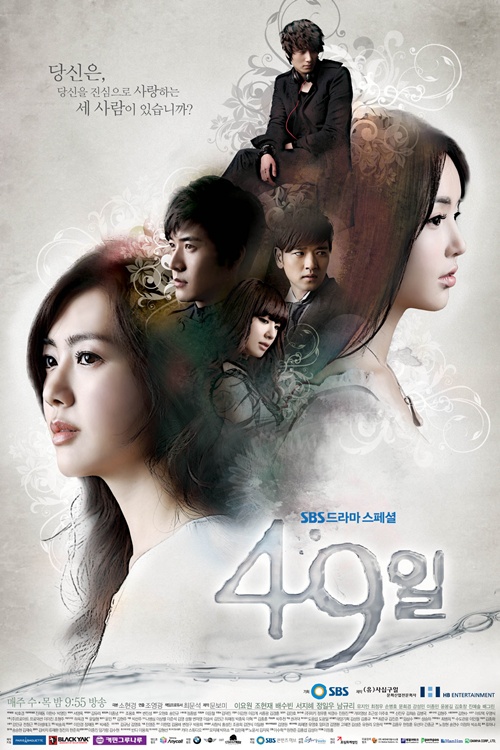 ---
Protect the Boss
Parading loads of fun, Protect the Boss pairs a secretary with a childish boss. Ji Sung and Choi Kang Hee are matches made in K-Dramaland for this workplace drama that never suffered any downbeat. While the role reversal is the main charm of the series, the eventual love story sealed the deal.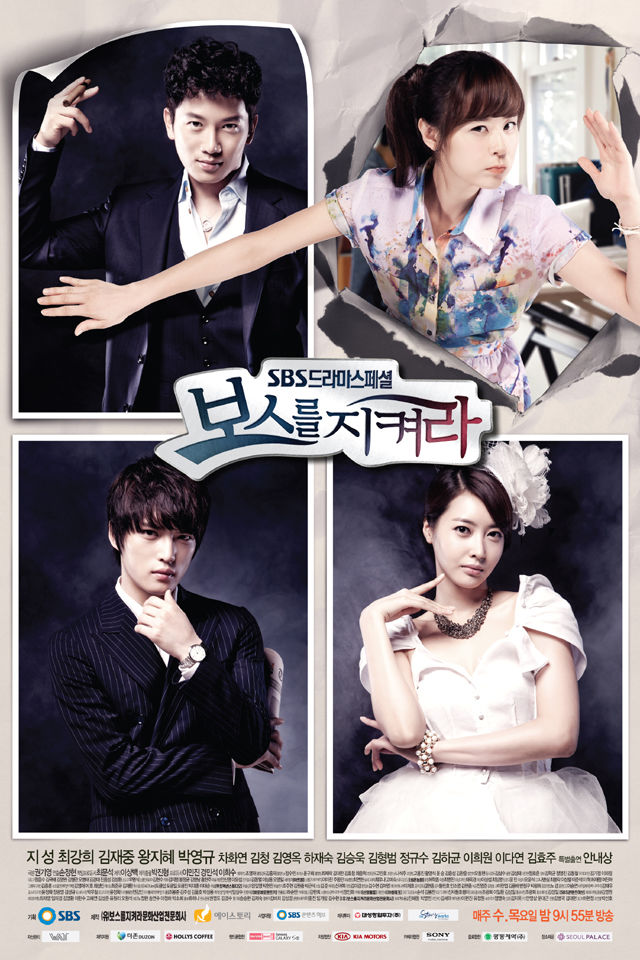 ---
Deep Rooted Tree
Being the people's champ that he is, King Sejong (Han Suk Kyu), in one of his dedicated dreams for his people; pursued the creation of a language that will be Joseon's own form of communication.
In a series of sword fights, treacherous acts, power plays, and disheartening conspiracies, King Sejong and his trusted persons faced the "Hidden root" in thrilling and passionate encounters that eventually got the King's goal, but sacrificed the lives of the people who helped uphold that dream.
Deceptively plain, Tree with Deep Roots amazingly satisfies a conflict not too taxing yet resonating just the same. Powered by a balanced plot, it creates an impression that gently simmers and lingers at the same time.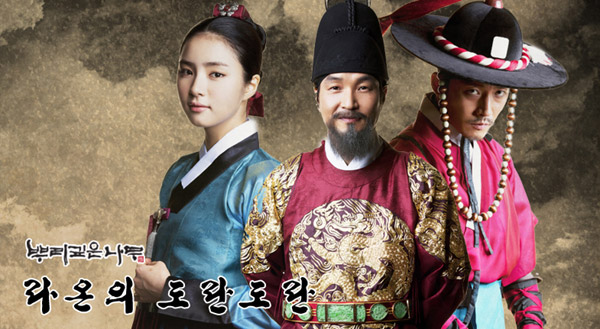 ---
Padam Padam
One of the forerunners of JTBC's debut year, Padam Padam is a Noh Hee Kyung-penned drama. As such, its lyrical screenplay translates to a heartfelt love narrative. In fantasy-romance flair, it captures the skill and charm of Jung Woo Sung as an ex-convict who will fall for the niece of the person who caused his jail sentence.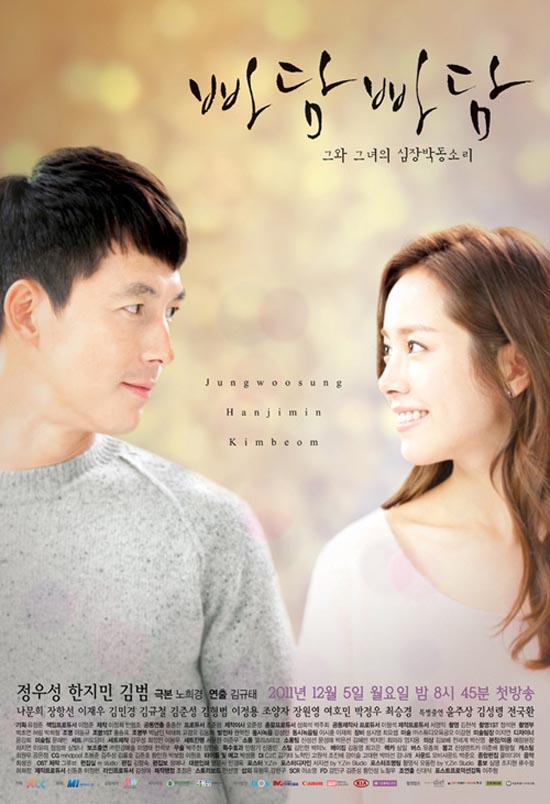 ---
Photos: KBS | MBC | SBS | JTBC
[wpedon id="3227″ align="center"]