Going supernatural and super emotional, 2012 Korean dramas picked time-traveling and weep-fest as its predominant themes.
Apart from that, determination-driven characters and heart-flutter-inducing actors also graced the selection of 2012 Korean dramas.
Romance, as always, thrived in the stories highlighted in this particular season. Some iconic K-Drama characters also appeared powered by amazing portrayals of budding and veteran Korean actors.
Below are my drama picks in 2012. You may refer to the link below about other Korean series that I also watched.
*Note: The quick review entries are from my old blog files written in December 2012.
Best Korean Drama List: 2000 – 2005 | 2006 – 2009 | 2010 | 2011 | 2012 | 2013 | 2014 | 2015 | 2016 | 2017 | 2018 | 2019 | 2020 | 2021 |
---
Bridal Mask
Move over Ajussi, City Hunter, Shaider, Luke Skywalker – and all the rest of those superheroes who took the imaginary world by storm. Gaksital has only a flute and superb martial arts moves, but viewers would surely fall in love with a local hero.
The mise-en-scene of this drama really got me feeling what it was like 60-70 years ago. I love the wardrobe and fashion. I love the club entertainment scenes and the circus acts. I love everything about the production design.
Bridal Mask goes to this milieu: Former best friends avenge the deaths of their family members and they also fell in love with the same woman. They are also at the opposite ends fighting and defending the Japanese regime. If this looks crazy in writing, it is astonishingly gripping in action.
There are a lot of reasons why I would highly recommend this drama. But I'll start with its strength to depict a stimulating story brimming with facets of history. It also layered with conflicts and resolutions that disheartened and made me happy at the same time. It was as if my father's World War stories came to life, and I can only imagine how life was hard back then.
It has so much depth and substance and the youth of today will learn a lot from it. It was an epic tale that perfectly bloomed along with the characters and was so successful in sending out its patriotic theme of highlighting love, loyalty, family and friendship.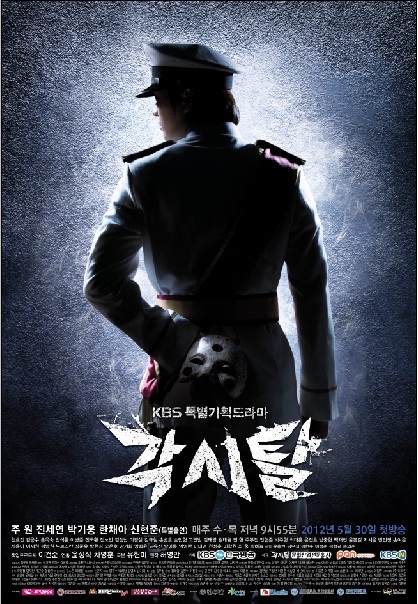 ---
School 2013 *Aired on 03 December 2012
School 2013 narrates the typical classroom setting where side stories of the A-student, bullies, slow-learners, mediocre and uncaring students struggle to keep up with their personal issues alongside the stress they are getting while getting educated.
Easy to digest, almost anyone can relate to because everyone was once a student. Bromance between Lee Jong Suk and Kim Woo Bin definitely left an imprint. The problems raised in this series are disheartening, honest and retrospective.
Viewers can relate to the pain and bliss of the students and the teachers portrayed in the narrative. It also says a lot about how a teacher affects his students, and how a teacher can teach, but can never influence his students.
Resonating and nostalgic, it is my favorite among the previously aired bunch of School series.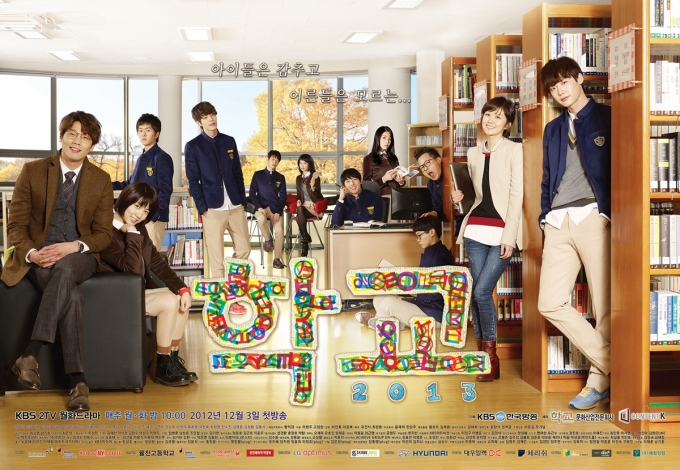 ---
Lovers of Haeundae
This drama totally deviated from the supernatural-time-traveling trend this year to settle on a realistic love narrative that built up so perfectly I was almost falling in love at the same time as the couple was feeling it. Amnesia plot and all those off-beat elements, I still ended up appreciating it.
It stayed on a low key but was consistent with the romance and mirth all throughout. I liked that they gave the couple love hindering conflicts and made them so strong with their convictions to overcome it. They took one step back and then 10 steps forward to claim what is rightfully theirs.
Swift and well-paced, it was predictable and yet so fun to watch. Among the 2012 Korean dramas, Haeundae Lovers was not that conspicuous, underrated if I may say, and the irony of it is that it has the biggest heart from what I've seen. Notably, it tapped on love, family and friendship in an uncomplicated and stirring way of defining life's real moments.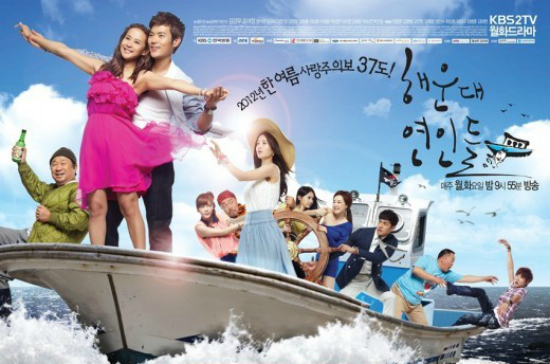 ---
Queen and I
Pouring out surprises and twisting one after another, this time-traveling romance story is one of my all-time favorites. The neat time transitions of its enticingly inventive plot left me on numerous cases of jaw-dropping moments.
Rarely would you remember equally the story and the characters, but with Queen and I, the characters synchronized well with the story and strangely the characters would be able to stand alone as the story retain its brilliance and vice versa.
Having a smart love pairing frolicking in their time-warp-powered romantic story also became a standout moment of this series.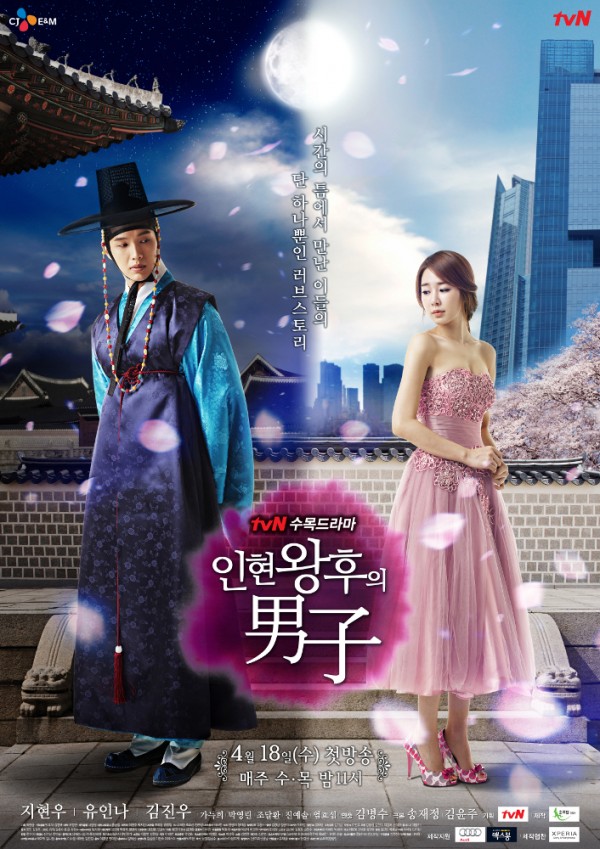 ---
A Gentleman's Dignity
From the production team that brought Secret Garden, City Hall and Lovers in Paris comes an addictive, relationship contemplating rom-com drama in a Sex and the City male version vibe.
The morning breakfast forums, the constant cover-ups to survive the feisty wife, the one-sided love, the mischievous-kiss-may-December-love-affair, the now-we-break-up-tomorrow-we'll-get-back relationship, the opening hilarious anecdotes, the sweetest, heart-wrenching love declarations and love-believe-me's; and the bromance are some of the reasons why I always include this series in my drama recommendations.
Every episode is a humor and wit overload. Each character can stand alone and has his own defining moment. All throughout, there was never a dull moment.  It is exceptionally comic when the four main leads do their antics and so heartfelt when the scenes require them to tap on their emotions.
They say life begins at 40, and these men who were friends since Highschool rocked it. Having their own stable life, they have to balance personal, family and relationship issues while maintaining one the best bromance stories I've seen so far.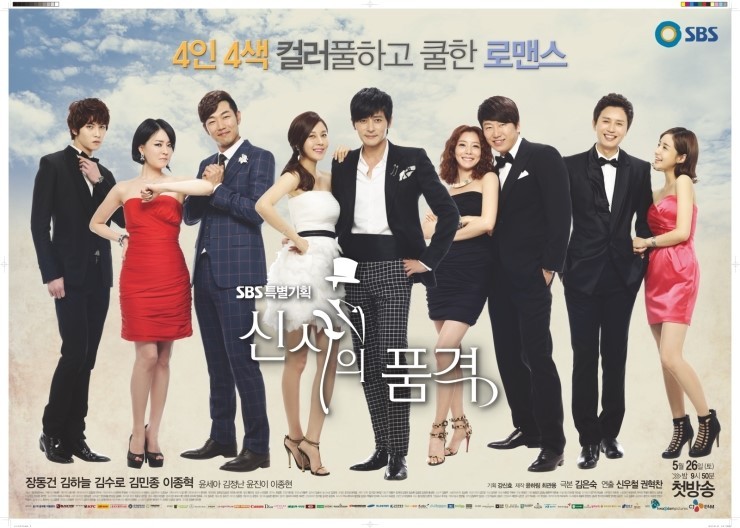 ---
Phantom
There were no guns triggered, no swords drawn; but a battle between heroes and villains equipped with digital powers. It is an enthralling crime chase that involved, system hacking, all-knowing CCTV cameras, secret bugging plus heroes and villains that are equally genius in tackling each other.
Phantom broke my love drama binge as I was left dumbstruck and on a cliff-hanging state all throughout the series. I was like in a trampoline where I was bouncing up and down without the rush hitting the bottom level.
The race on who gets to maneuver efficiently the power of the computers earns the opposing team instant digital karma so all the while, the villains and heroes have worked double time to raise the bar in outwitting one another.
If you want a breather from rom-coms, this cybercrime drama should be on your list. The dexterous cast and perceptive plot will take you all the way to exciting oblivion where you will feel like you are also part of the clever team of cyberspace police.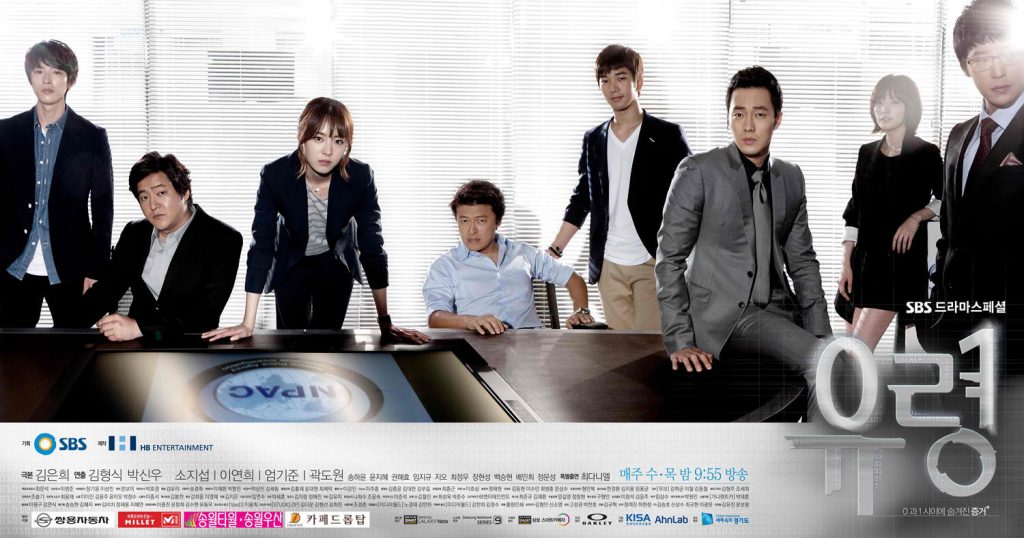 ---
Five Fingers
When you have your protagonist, villains, counter-villains living inside the same roof scheming on how they can make each other suffer and retaliate at the same time, you get the best drama cast ensemble acting-wise.
I present you Five Fingers – a story of a dysfunctional family that burned each episode with intense unlimited angst thrown at each other in a battle where money is thicker than blood and first love.
The main conflict centered on a horrible case of the Oedipus complex. The mother and brothers whose grudges elevated and paced in a dangerous manner made this mellow drama so compelling to watch. Overflowing with dark tones, it is heartbreakingly beautiful.
Full of flavors and sentiments, Five Fingers is a melodrama gem in the roster of 2012 Korean dramas.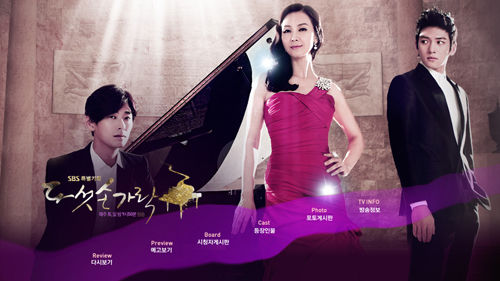 ---
Faith
Assimilating the action plot with the supernatural spices and decorating it with folklore. Having a band of villains equipped with mojos and supernatural powers. Featuring a sassy and bubbly modern-day doctor cutely lost to a new world she was forced to live. And of course, the Thor-ish General who made even Kenshin Himura looked so inferior.
These are the essentials that made Faith such an enthralling drama experience. The provocative plot matches the annoying villain assaults as well as the firm, arresting retaliation of the underdogs.
Faith is a remarkably premeditated tale that successfully notched the path where it was directing the audience – hope, holding on faith and happiness.  The series' ability to balance the transcendent elemental nonsense was plausible and cohering to how it mounted to the story's peak.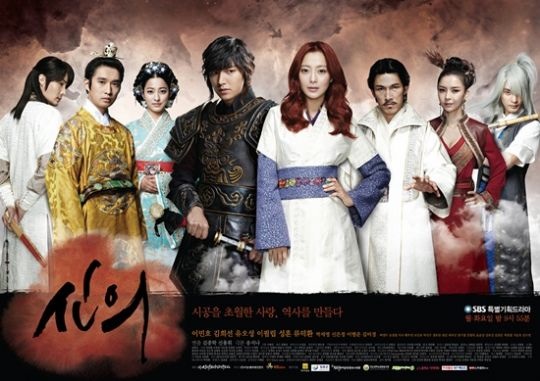 ---
Reply 1997
Repy 1997 sprints all the way to a viewer's heart with its vibrant characters, nostalgic premise, fangirl foolish escapades, friendship stories; and of course the crazy first love. It is suave, witty and comical. Featuring a relatively rookie actor cast, it easily hooks attention and heart.
2012 Korean dramas have maximized the use of time elements. But for Reply 1997, it took the realistic and nostalgic route. Prepare to sweetly sigh, cry and laugh out loud while joining the characters in delving into their younger years.
The familiar feeling of first love if given another chance could become a "fated love". I finished the drama in one sitting, that's how engrossing and fetching the story was.
It was just there sharing a wonderful friendship and love story without hassles and annoying conflicts but the emotions were resonating and striking at my memory veins. It pushes a recollection of the good old times when you first passionately and recklessly fell in love.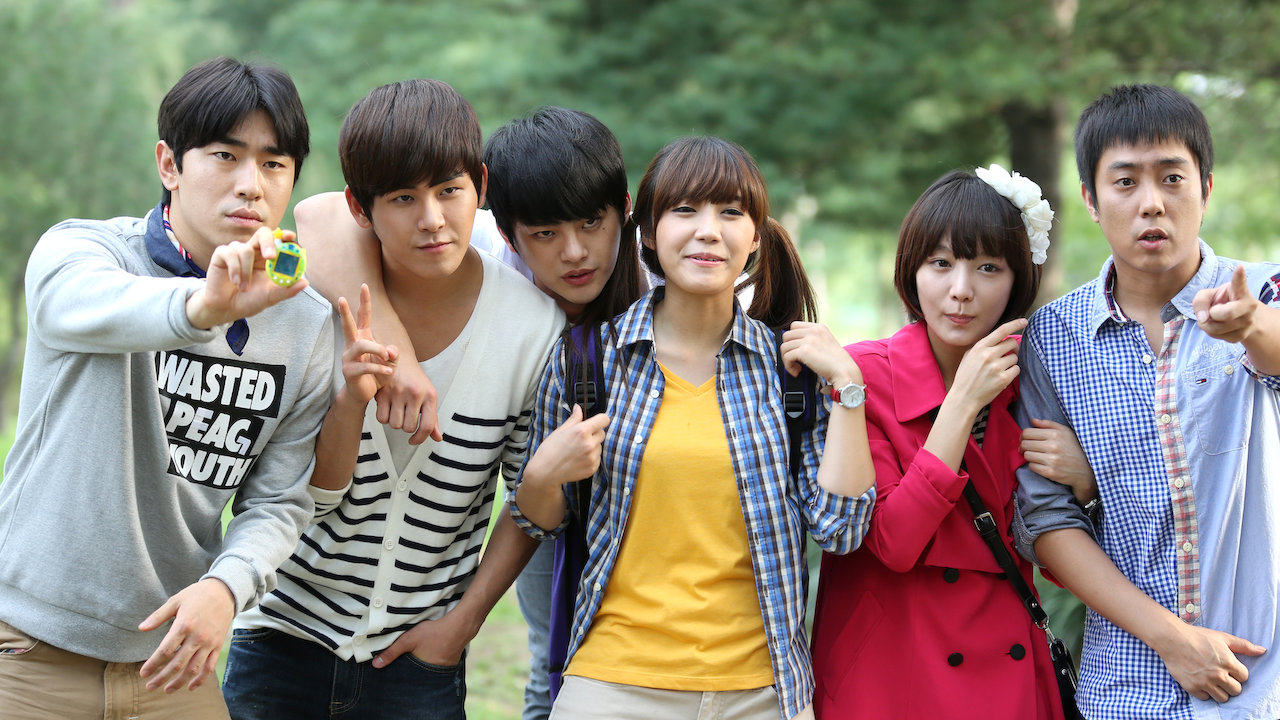 ---
History of the Salaryman
Playing on deceit, out-foxing and counter-scourging, I say this series is the Most DARING and the SNAPPIEST in the lineup of 2012 Korean dramas.
History of the Salaryman is an intelligent story of people moving around the corporate world. The recent World Wars would fail in comparison to the forming and disbanding of alliances in this drama as they race to who will snatch the contest for "the most ambitious of 'em all".
The corporate world is such a big, dangerous world and what this drama achieved was to present a miniature version that will leave life lessons. That includes how we always reap what we sow; and that greed has two sides, when you became passionate in doing good you'll earn a reward, but when you overwhelmed yourself with things you did not work hard, you'll face your downfall.
A consistent gripping drive culminating to a fulfilling kick-ass who's the boss now finale — History of the Salaryman is a stimulating watch that will taunt you while leaving you inspired at the same time.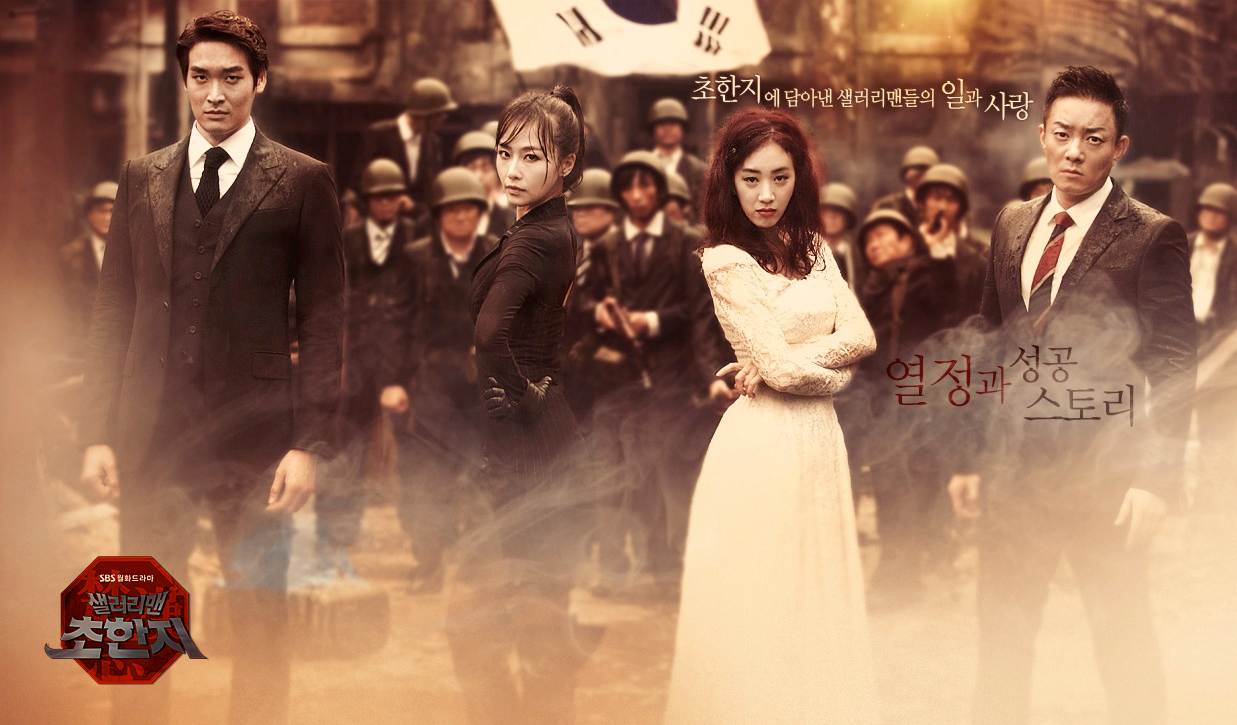 ---
Rooftop Prince
Initiating the time-space warp trend for 2012 Korean dramas is this delectable treat of time-traveling Joseon Crown Prince and his adorable minions to literally learn a lesson from destiny. The time portal brought them to vivacious Park Ha's rooftop house, and the latter was forced to help the men to adapt to modern living.
Compelling, addictive and full of laughing-out-loud scenes, it is one of my favorites in the roster of 2012 Korean dramas.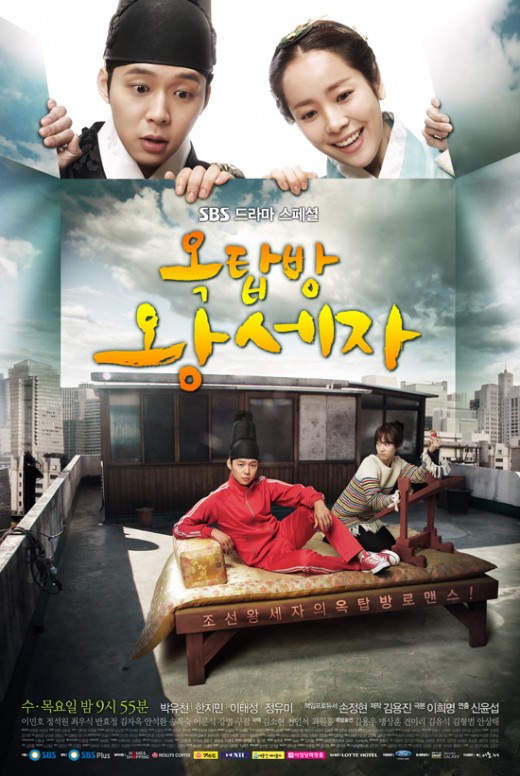 ---
Moon Embracing the Sun
Opening the year with quite a grand fireworks display, the ratings stay up for this series even if there were times it needed to speed up. But the production team sure knows when they should wake viewers up who are on the brink of dozing, thus the steady rave endured.
The young love which bloomed and defied time, reasons, and political issues is what makes the production applauded I believe. Its strong and consistent character portrayals, supernatural seasonings, family issues and brotherly love cemented the viewers' loyalty.
Creatively conceived, Moon Embracing the Sun is euphoric on its strong notes and contemplating on its sad tones.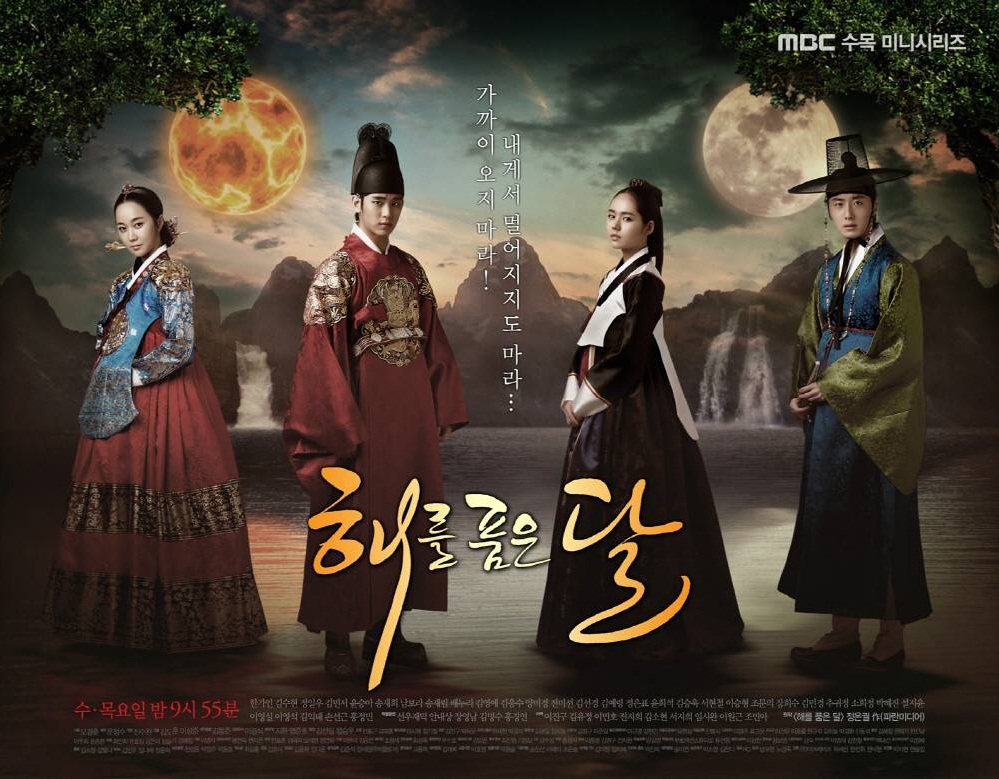 ---
King 2 Hearts
King 2 Hearts is staged in a quasi-utopian Korean world where the North and South Koreans are sort of in peaceful communicating terms. Another unique story in 2012 Korean dramas definitely worth your next binge-watch schedule.
It is polished but never fails to entice and push viewers to their assumed outcomes. That being said, what I applaud about this drama is how it seems predictable but will prove to the viewers otherwise.
Its villain left such a memorable imprint that I have thought of a lot of possible ways to give him the punishment he deserves. Nevertheless, this drama begins well and ends with conviction.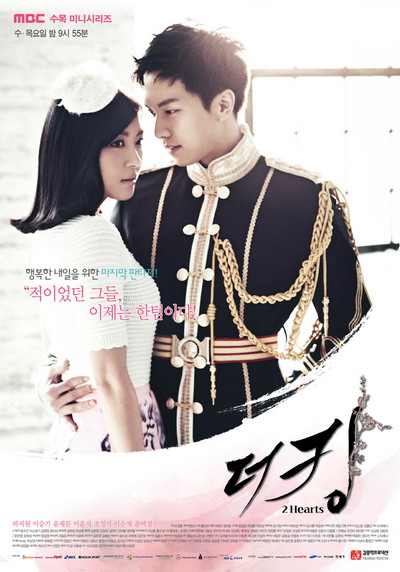 ---
Cheongdamdong Alice
Loosely negating the widely-recognized Cinderella-ish tale, Cheongdamdong Alice brims with interesting characters and have splashes of mirth, reality slaps, gold-digging lessons, PTSD nonsense and thought-provoking love arguments.  With a rich-girl-poor-guy love affair premise, this is not a case of true love, but a love that was proven to be true.
Cheongdamdong Alice depicts a typical love story but twisting not just the conflicts – but the characters. In doing so, it raises an imbalance that has made the story true. Women dig any Cinderella story because they wanted the feeling of being rescued. In this love tale, the female lead started the conflict, she made the person who will rescue him part of the conflict, but she found the way to overcome it.
The daddy-and-first-love issues, the brave but twisted love of the heroine, the circumstances of why the main love was in a tug-of-war setting, and the opposing beliefs in romance; were detrimental factors in imaginary and real-life ever-after. It was able to hit all those considerations of people who are looking for the kind of love they deserve.
If you are looking for a romance, this drama will show you the love at its purest, vilest and fulfilling appearance.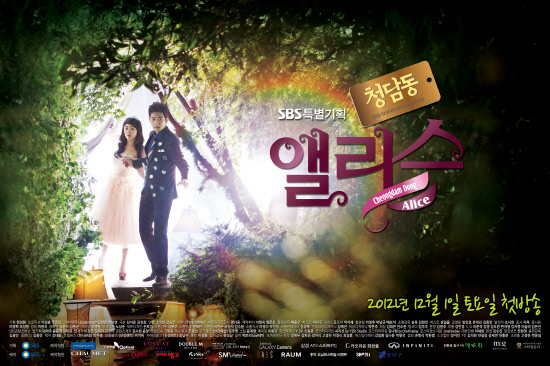 ---
Missing You
Staying away from the chaebol-love-you-hate-you love stories, Missing You plunges to a dark and painful romance between a girl who was left behind by her friend and first love, and the man who waited for 14 years to make up for letting go of the girl he first loved.
Tissue, more tissue and a lot of tissue.  Prepare for the weep fest and constant swaying and sighing over why Harry placed himself on that love triangle when he could have stayed by our side.  *chuckles This is a sure headache that even Sherlock won't resolve.
We normally get a love triangle where the third wheel stood as the villain because the main couple's love is really unrequited, but this time, viewers are rendered weeping, confused, annoyed and don't know what to do on thinking how complicated the love triangle is.
Missing You appeared to be a bundle of contradiction for me as I was fighting for my tears not to fall to no avail and at some point, the emotional rush exhausted me. There were moments were I was like – Don't cry!  Don't cry! I said stop crying! And then I just ended up drawing the tissue roll to join the cast on their episodic sob fest.
To be honest, it was bordering on melodrama overkill where it was really living to the tears and more tears vision. If not for the sad tone on the onset that has had me prepared as well as the painful love premise, I would have not lingered. I know I'm such a lousy liar it was really because of Harry and his devilish handsome stare.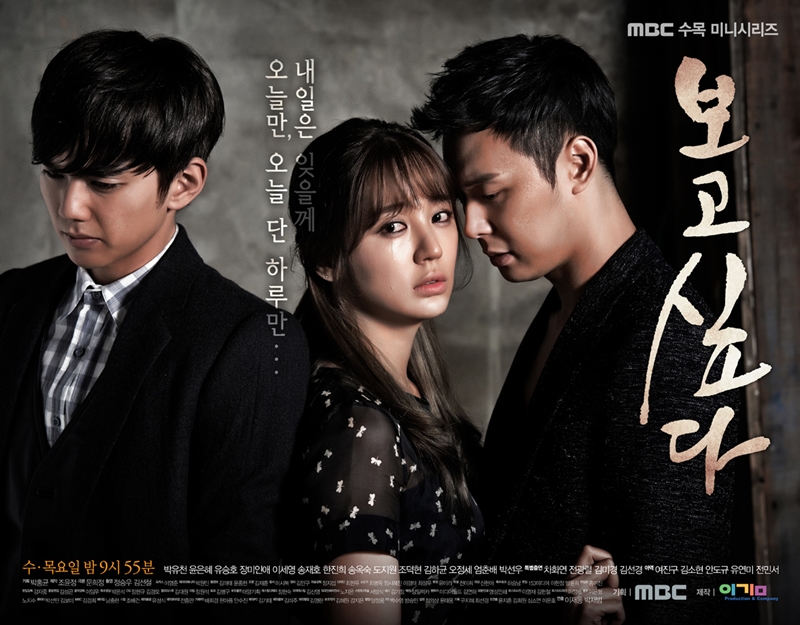 ---
Can We Get Married?
From the director of My Lovely Samsoon and Que Sera Sera, I found a no-frill-this-is-really-what-happening romance story of loving someone, breaking up and becoming brave to love again admitting to the fact that you just can't be brave enough.
It felt like a getting-married-staying-married-leaving-marriage instructional video for men and women entertaining the idea of committing their lives with someone. I vowed myself my parents and in-laws-to-be should watch this before my own wedding preparations for them not to meddle on how I and future-hubby would want our wedding to be.
Can We Get Married? is a ruminative tale that presented varied reasons, delusions, confusions, pain and happiness when intending to share a life with someone officially. It sends viewers, particularly those averse to marriage, to a pensive state.
Because it justifies the belief that love is forever. It also acknowledges the happy truth that while relationship can be moody at times, there are things like two-way happiness, warm embraces and sweet kisses that life-long love can only define.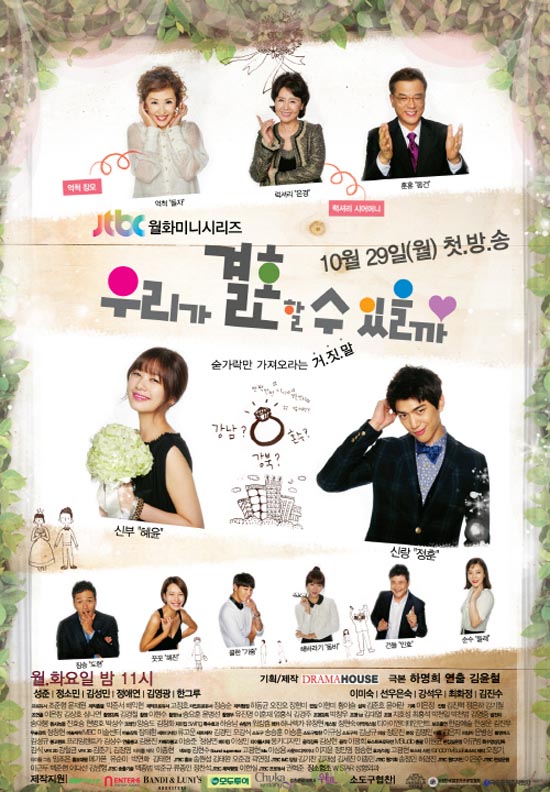 ---
Photos: KBS | SBS | MBC | JTBC | tvN