2016 Korean dramas highlight a plethora of superb series!
Limitless and scintillating in showcasing varied stories, 2016 Korean Dramas is by far the most equally represented year in terms of genre. Interestingly, it was also a year of inventive storylines which also marked a few well-loved fantasy-romance stories.
Also boasting additions to iconic K-Drama characters, this season also featured a slew of top-tier actors and actresses making their small screen returns.
Note that the quick reviews are derived my blog notes written in December 2016.
Best Korean Drama List: 2000 – 2005 | 2006 – 2009 | 2010 | 2011 | 2012 | 2013 | 2014 | 2015 | 2016 | 2017 | 2018 | 2019 | 2020 |
---
Descendants of the Sun
It's hard to get a story in K-Dramaland that is so affecting when the narrative is relying on the love plot. Most of the time it maintains a decent showing but in the waning part of the series it will lose its magic. But Descendants of the Sun confidently vaunted a watch-us-this-is-how-love-drama-should-be-done banner.
The drama is pre-produced and raked millions with its budget. KBS gambled in taking over the drama meant to go to SBS, but the risk paid off a thousand-fold because of its success. So why did a drama set in a not so positive environment won over the viewers' hearts?
The applause it got can be attributed to the commitment of the actors. Along with that, the clever lines and well-contrived moments pushed a gratifying romance story.
For its ingenuity in capturing a heartfelt romance even with violence and disaster plot, the series leaves lessons on patriotism, life, career and friendship.  There are stories that need not to be embellished because they can stand alone when you chronicle it without confusion and with a direction.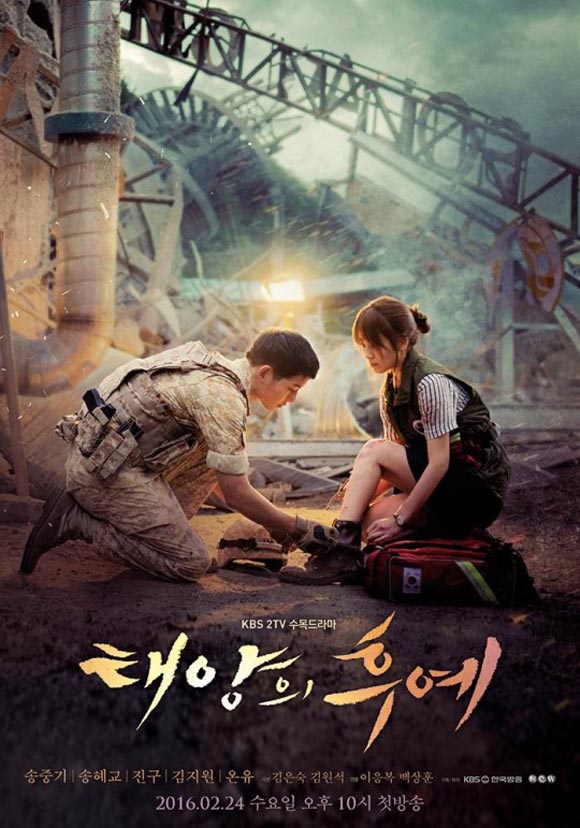 ---
Another Miss Oh
Another Miss Oh is not just your typical rom-com drama. It takes pride on its keen perception of the difference between how a man and a woman take on distinct approaches on loving someone while weighing on their pre- conceived inhibitions that the relationship might not work.
It tackles playfully and seriously the kind of love someone can give after learning lessons from a heartbreak.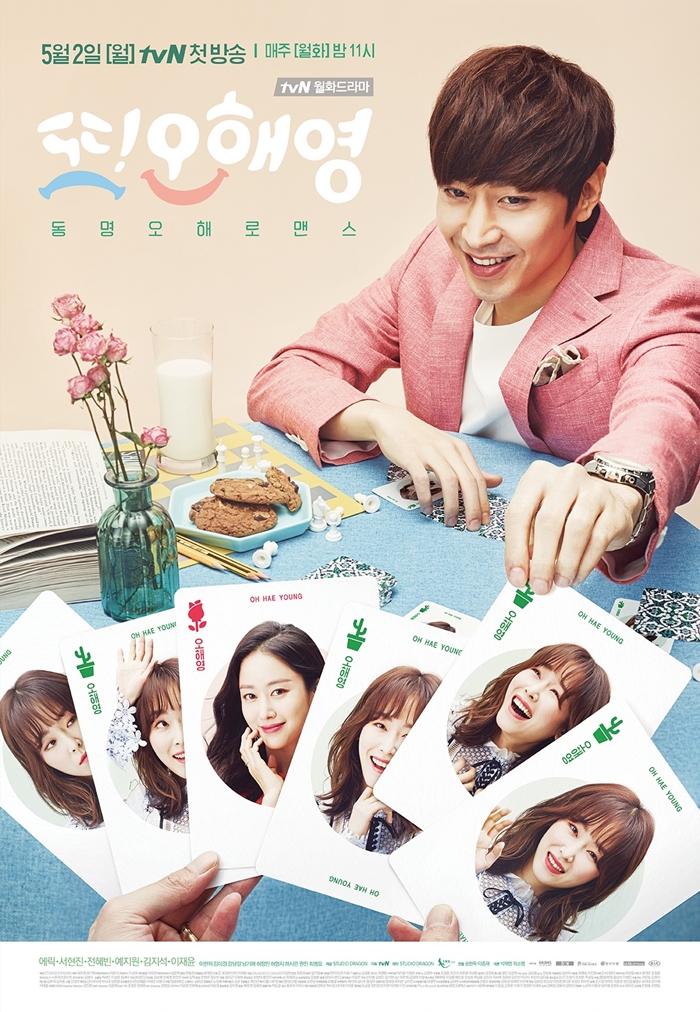 ---
Something About 1 Percent
There was no special frosting and extraordinary premise that Jae In and Da Hyun went through to arrive in that moment when they realized they love each other. They were just there letting love happen through their shared memories.
The simplicity of the romantic narrative won me over. It made me reminisce those unadulterated girl crushes I had when I was younger. Something About 1 Percent engrossed me because the love progression came in so natural and sweet. Something that pierced those old love memories I had when they were not yet nightmares. *chuckles
Focusing on the sparks and connection was what was so efficient in this love chronicle. The conflict thrived to whether the love couple will disregard their feelings toward each other after the relationship contract; or surrender to each other, make the relationship real and face together the varying world they have – armed with their steadfast love.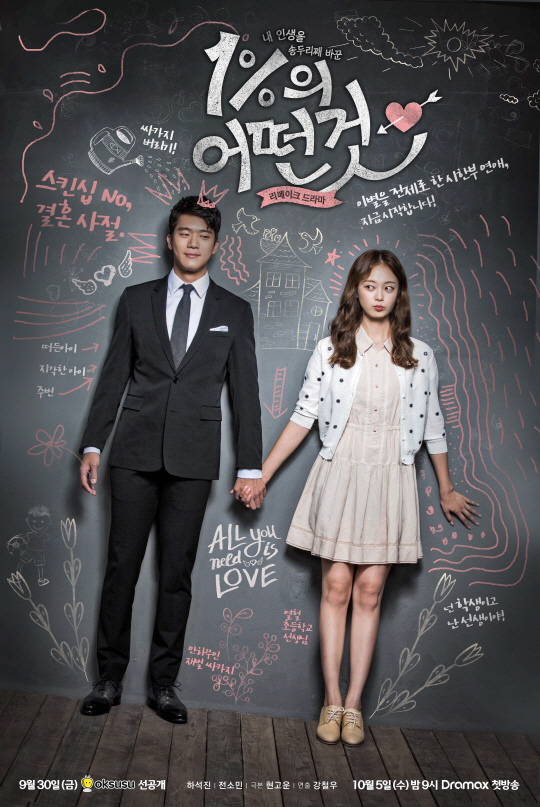 ---
Signal
Pocketing an impressive run with its linear storytelling in different timelines, its enthralling premise is a gift for fantasy-thrill junkies.
Excitingly projected, the runs on how they made the cases simultaneously being solved from different timelines are easy to follow yet engrossing just the same. Coupled with and the main actors great chemistry, it makes up for the foreseen twists that regular crime thrillers may be familiar with.
If you are up for quick fix of cop drama with a supernatural serving, plan your next binge-watching activity and set it to the radio frequency of Signal.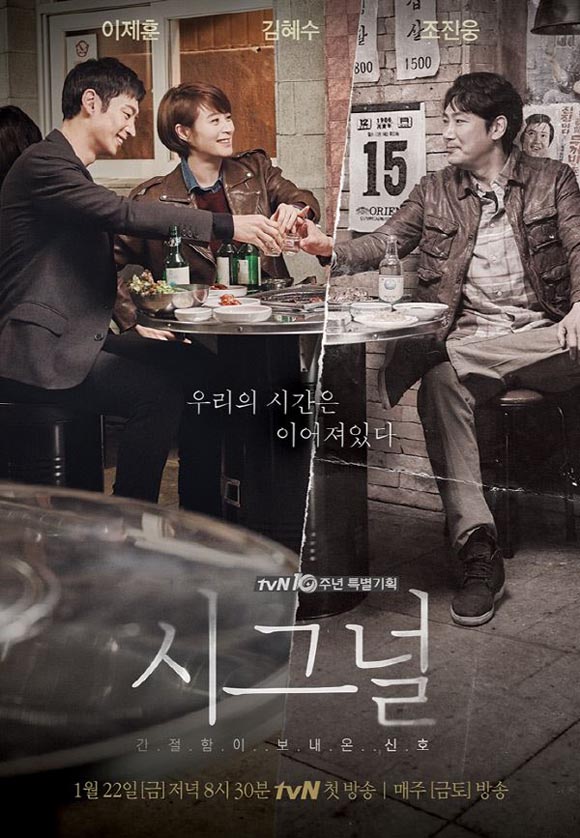 ---
The Legend of the Blue Sea
Having time-transcending and supernatural love defying themes appeared to be ambitious and risky due to its tendencies of not being able to expound on the development of the characters moving in the story.
But the base fantasy-romance approach that seems to be familiar to anyone is most likely the key ingredient to its engaging ride.
I was impressed on how the story stayed focus while fusing the two timelines by not over-using the technicalities and details, but by enhancing the emotional connection of the main leads.
The Legend of the Blue Sea is strong on the candied-heart-fluttering moments of Joon Jae and Cheong, but even stronger on relaying the couple's sweet and yet agonizing journey to endure the love they have in the present in the pretext of a human-mermaid romance impossibility.
It neatly executed the narrative by using simple rules considering its metaphysical premise. It modernized the reincarnation plot, by playing the resident drama fix of how love overcomes anything and beyond everything.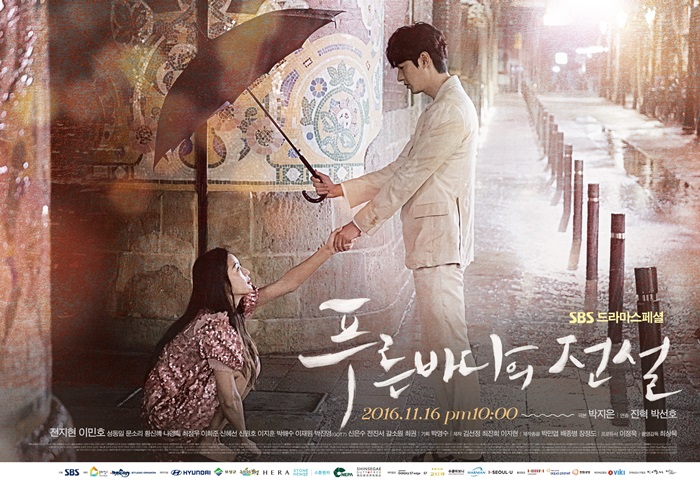 ---
Dr. Romantic
The high ratings Dr. Romantic achieved justified the impeccable performances the cast gave to the first medical drama I ever liked. The doctors of Doldam hospital feasted on showing off the dynamic interaction hence turning the surgeries worth watching.
Blending well the character growth while sticking on the medical world premise was successfully achieved thanks to how the actors brought out their characters' resonance.  The character-driven story left me wondering on why I suddenly became a cult follower when the base narrative is bare and typical.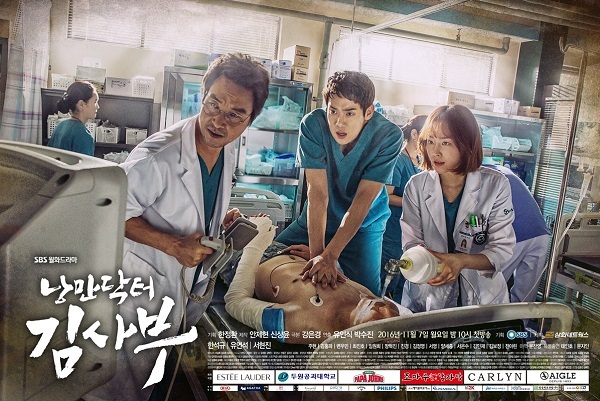 ---
Guardian: The Lonely and Great God aka Goblin
I like everything about Goblin even the minor flaws. The yarning of Korean folklore and supernatural premise is perfectly placed in the modern setting. Goblin's chimeric world became a haven for K-Drama fans who enjoyed an amazingly sweet drive of blind curves while cheering on the interconnected lives and fate of the main cast from the past and present.
The bromance, the love pairings, the heart-wrenching conflicts and the clever writing are some of the reasons why I think this is probably one of the best dramas in the last 10 years.
Exhausting its potentials to a movie-like scale, it claimed a victorious conclusion in the most consistent and wistful way. While being strong on the light scenes, it did not lose focus on the emotional moments.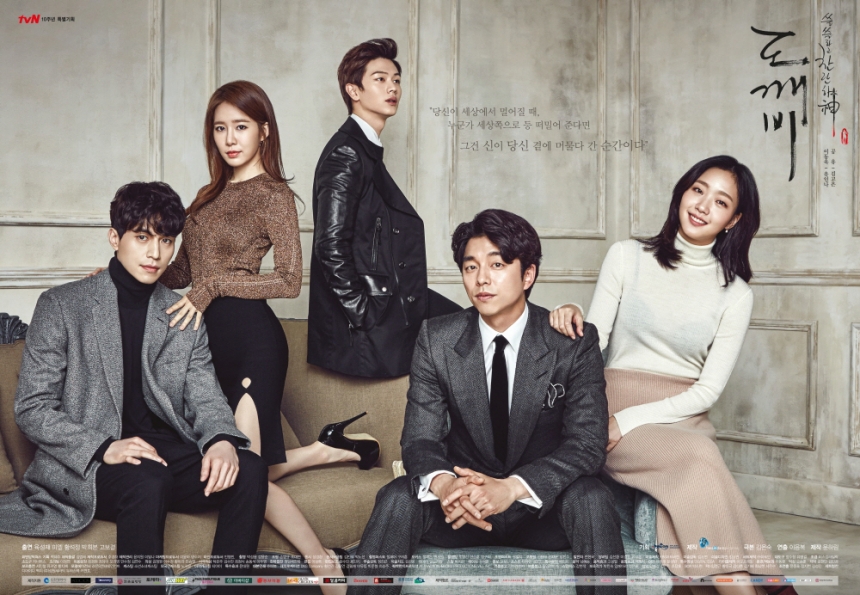 ---
Weightlifting Fairy Kim Bok Joo
One weekend, when I was done with my pending reviews and watch list, I picked this drama and before I realized it, I was giggling and crazily laughing uncaring if the entire village will wake up due to my K-Drama late night frenzy. *swaaag
Making you reminisce your youth days, it is a genuine coming of age story. It beautifully captures the joy and pain and everything in between of being young… of building dreams and of falling in love for the first time.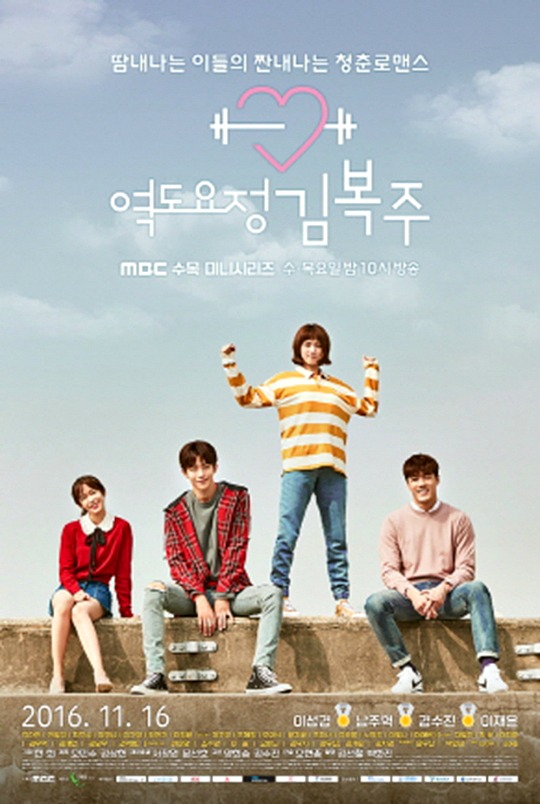 ---
W: Two Worlds
Sprinting in a mind-blowing setting and pushing me to the extent of an imaginary world where everything is possible to happen, I had a lot of jaw-dropping and head splitting moments following Kang Chul and his adventures in discovering the world inside the world he lived in.
This drama has endless possibilities and was so strong in mocking predictable outcomes that the viewers pondered about.
Less the staggering twists and turns that were ever present in the narrative, I still like how W was so ambitious on how it vividly displayed and chronicled a love story that defied alternate universe. It maneuvered to constant deviation and possibilities having the premise of "everything is possible to happen if they can draw it".
I love smart characters playing in the story so I must give it to Yeon Joo on how she perceives efficiently in moments when Kang Chul is hindered by the limitations of his heroic role which was dependent on his fictional character.
W gifted a surreal drama experience and yet the romance development for the main leads was pragmatic and memorable. If you have not caught up on Kang Chul and W yet, don't wait for next year to happen, and be prepared to frolic on this enslaving K-Drama spectacle.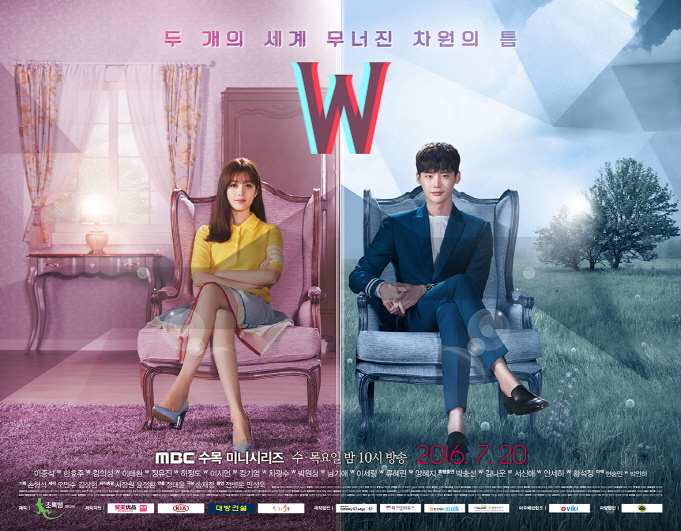 ---
Squad 38
With the amount of romance stories brandished in 2016 Korean dramas, a story maneuvered by a con-artist and his snappy team surprisingly glued my attention. They help an employee of the city's Taxation office in retrieving unpaid revenues from greedy rich people.
Utilizing smart cheats to pull off their missions, Squad 38 stayed on energizing note from start to finish. There were no moments of indecisiveness on where the story is flowing in the story.
From its kick off, the series strict tackled what they will do and how they will resolve the conflict. Adding a well-blended team who explained the world of tax evasion, the story was on spot in establishing the contention between the villains and heroes.
While it builds the conflict from the greedy intentions of the fiends, the showdowns were always fought through strategy and wits.  The writing skillfully incorporated the character sketches and their roles in fulfilling the goodness over wickedness lesson given in the story.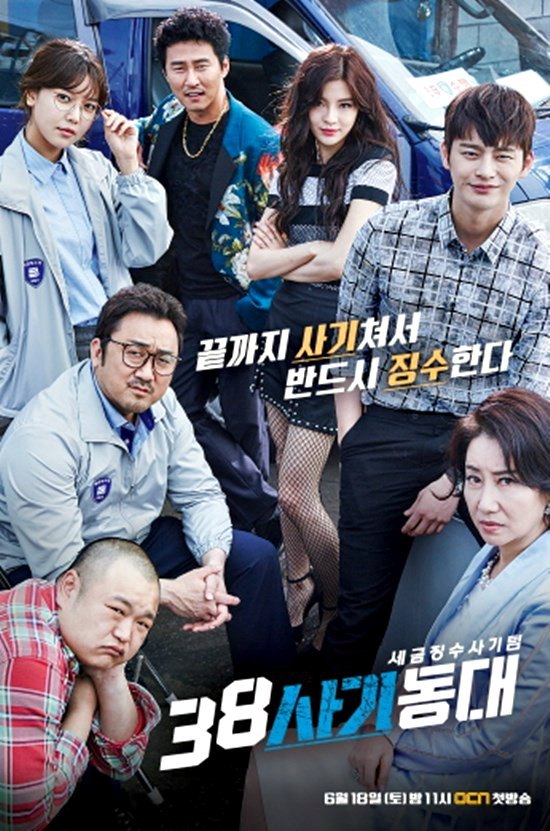 ---
Marriage Contract
While love is not the main reason that bound the love pairing to a connection, the marriage contract became the impetus of this series' engaging story.
Bombarded with respective individual problems, U and Lee Seo Jin's characters eventually find solace with each other. Serving a kind of romance that K-Dramaland does not typically give, made the series memorable.
It also evinced how Uee has progressed and become comfortable to her skin as an actress.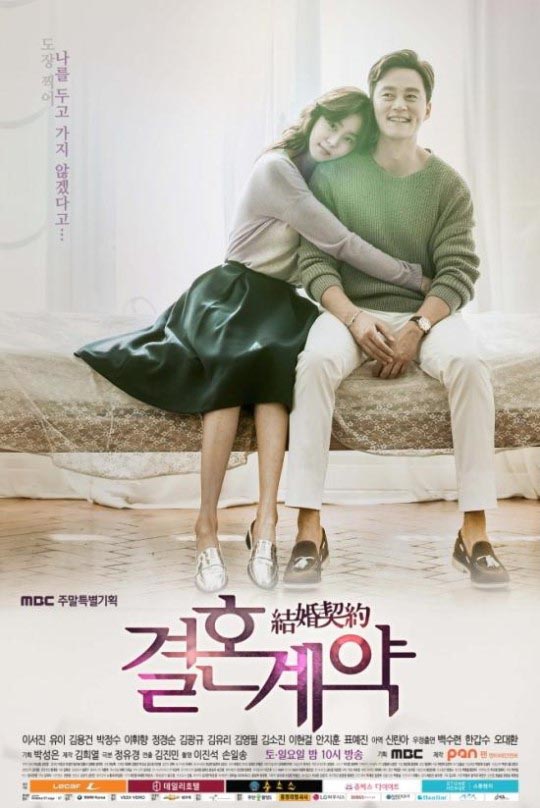 ---
Hello, My Twenties!
Hello, My Twenties is a retrospective youth drama that speaks about the lives of young women. Five ladies paraded their love inhibitions, self-esteem issues, school worries, what-happens after-school-disappointments and all the rest of typical predicaments, women in their 20s usually worry about.
Tailored to show the common faces of women, the series gravitates with its honesty while giving a melancholic resonance. It depicts how the girls progressed to strengthen their bond while living together in a dormitory. While having their own individual baggage from the past, they willingly unload them to stop it from haunting their present lives.
The sassy girls and their friendship take viewers, especially women, to the recesses of their fond and life-affirming memories. Those years when some struggled juggling part time jobs to support their studies, as well as, painful breakups with long-time lovers.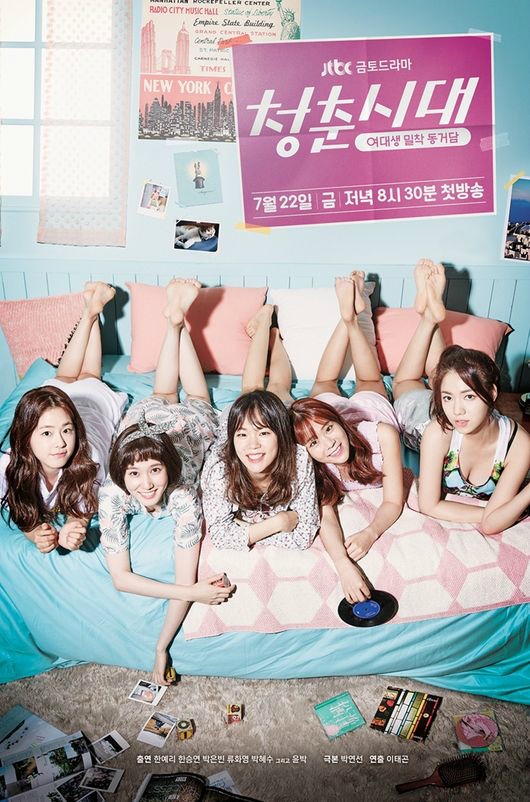 ---
Love in the Moonlight
Love in the Moonlight rewarded us with an impressive picture of a young prince, who defies the political struggles surrounding the power he is destined to have, while chasing his true love.
The series is an engrossing period TV production starter if you are a new K-Drama addict recruit. The mixture of youthful romantic vibe and the seriousness of historical plot will encourage you that this kind of genre is not boring as it seems.
All those high moments from the love couple's journey made this heartwarming tale tap on those youthful romantic memories that we have kept dear in our hearts over our own personal life, particularly of those days when our love views were not yet corrupted and just free flowing.
Prince Young and his first love Ra On can take you to an amazing ride with their binding commitment in not giving up on love.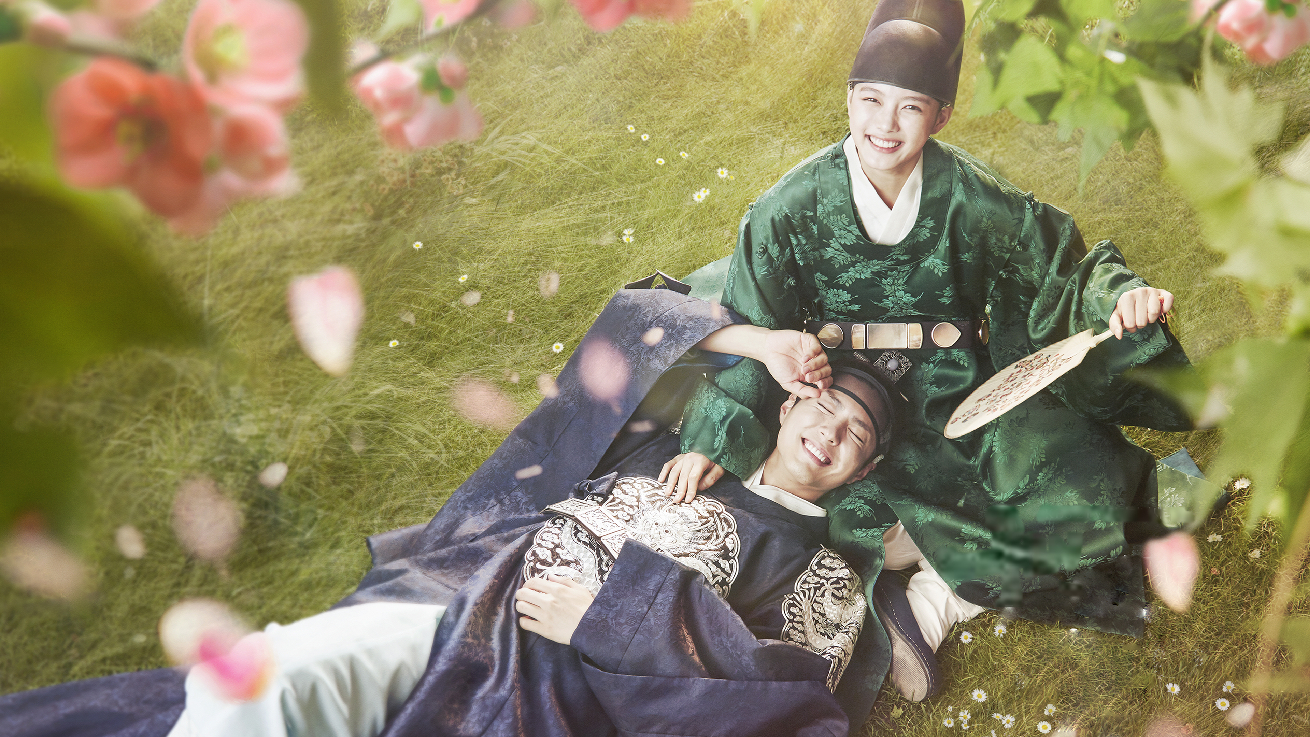 ---
Five Enough
Second serving of love has never been this lively until these adorable families connected through marriages and made their family even bigger, wackier and happier.
Five Enough is the first family weekend drama I finished and it was a feat I'm so proud of because it was 54 episodes.
In its entirety, Five Enough paraded a peek on an everyday Korean family life.  It teaches a thing or two about the generation gaps when joining a new family. The story is clear with its most important lesson on how communication plays a vital role in empathizing and understanding the situation you have with someone in any kind of relationship.
It leaves a positive encouragement to pursue romance regardless of how many times you might have failed in the past and how much pain you might go through until you finally get it.
It might overwhelm your drama addiction spare time so pace yourself if in case you would want to enter Mi Jung and Sang Tae's family. For its feel good approach and fetching family and love moments, I am happy having been able to sprint my way to see all of the characters smiling through the happy endings they achieved.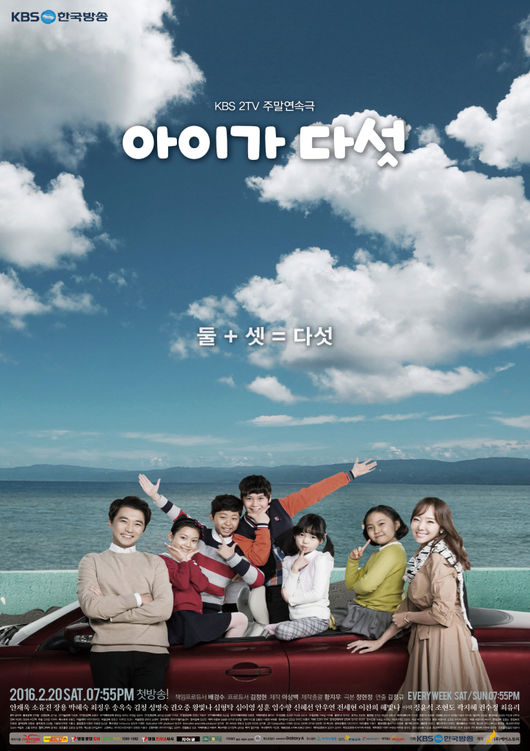 ---
Flowers of the Prison
Flowers of the Prison is not an easy watch especially if you mostly lean on trendy dramas. There are a lot to absorb in a long sitting, but there will be so much to learn.
It has resonating characters and encouraging plot that magically locked me on a weekend alarm to check how Ok Nyeo and the rest of the guys were doing.
I like that for a period drama, the main cast propelling the scenarios of the story did not reach a hundred in numbers. Also, I appreciate that the concentration of the wickedness was centered to the married couple villains only.
It gets so draining when punches are thrown from every direction in period dramas. So, at least there's a balance conflict tackled by the opposing characters. There is a moment that I want to rage war with Ok Nyeo for delaying her birth secret revelation and accepting all the stomping they received from the villains.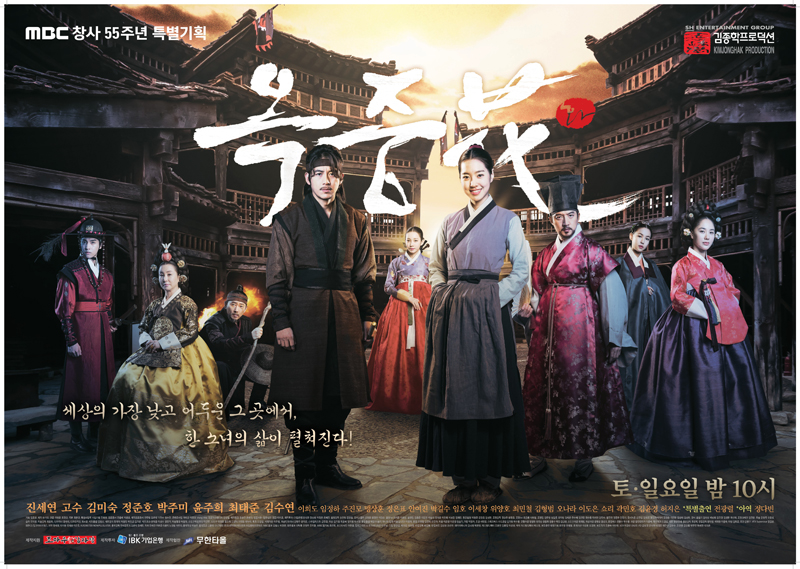 ---
The Royal Gambler
Though it is not perfect, The Royal Gambler delivered amazingly and its length didn't drag me from dozing. Kudos to Jang Keun Suk. As always, he can do well in romantic stories, but even more in drama setting. It started strong, sailed steady and closed without any rush and with finality.
If you like organic historical story, you would appreciate its authentic drive to present the story without unwanted plot swerving and misplaced characters.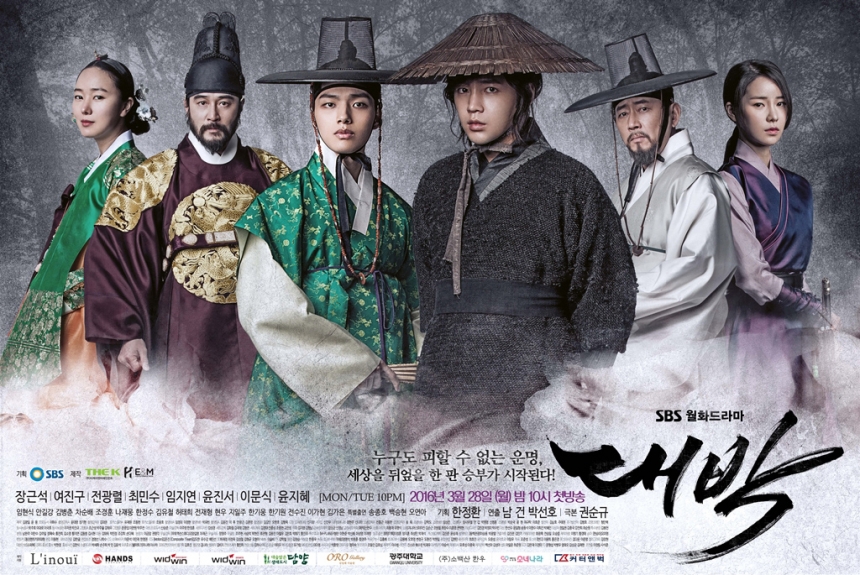 ---
Dear My Friends
Ruminative and remarkably penned, Dear My Friends contemplates on life-affirming messages about family and friendship. While stressing on love and career lessons, the different pespectives of its elderly-dominated cast ran poignant realizations perfect for any viewers' age.
Traversing the story of eight friends while fusing the story of the female lead, it gifted an insightful TV drama experience. To date, this series seemingly written to celebrate life is a highly-recommended series that is best watched with family and friends.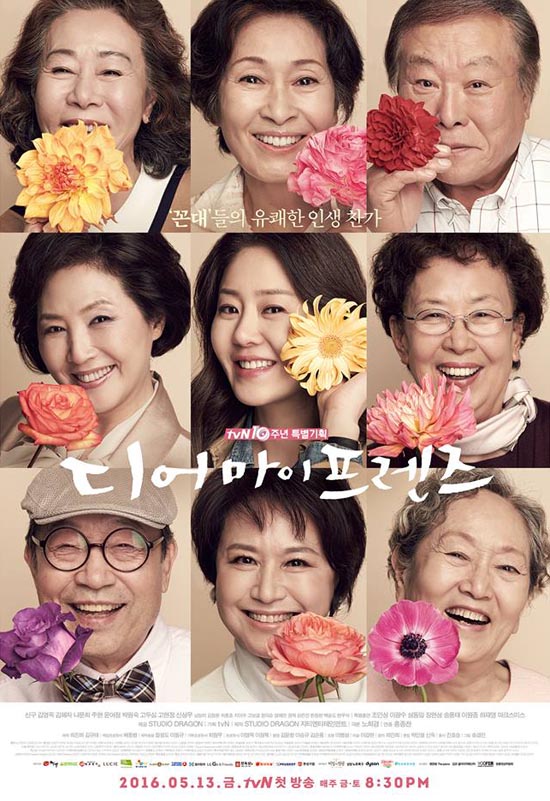 ---
Shopaholic Louis
Brimming with optimism and happiness, the characters of Seo In Guk and Nam Ji Hyun journey together in a world they are not familiar with in Shopaholic Louis. Trusting their friendship, eventually they realize that fate brought them together for them to fall in love.
While every drama in the year 2016 was busy with the ratings and solidifying a remarkable plot, Shopaholic Louis sassily strutted like a big pile of positivity and bliss due to its endearing characters. Even the villains were adorably bad in the story. *chuckles
It's that one drama that was made for sunny days and for people who just want to lounge and not worry about kdrama clichés and conflicts. It encourages to just watch each episode as comfy as possible, without worrying about so many things.
The sincere characters and the optimistic theme spread evenly all throughout captivated my emotionally drained self from the heavy plotted melodrama and period dramas this year. Shopaholic Louis was designed to become an elixir of positivity and sometimes we just need those dramas that will make us feel good.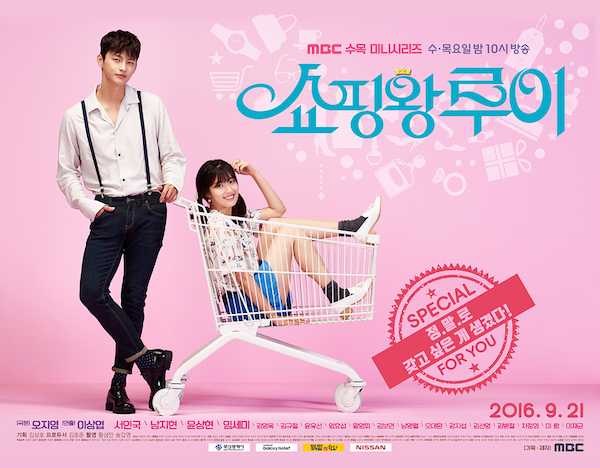 ---
Drinking Solo
Gravitating for its simple storytelling, Drinking Solo strongly pictured fascinating characters. It narrates the struggles of students taking lessons to pass the civil service exam and the battles of the instructors in surviving the present day adult life complications versus those idealistic dreams they had when they were young.
A light and chirpy watch if you have patience with dialogue-heavy drama that takes midway for the hook to settle, then embark in the world of Noryangjin dream pursuers.
Notably, I enjoyed the simplicity, easy conflicts and the humor that was nailed nicely by presenting how single people deal with the lack of love, dreams and life.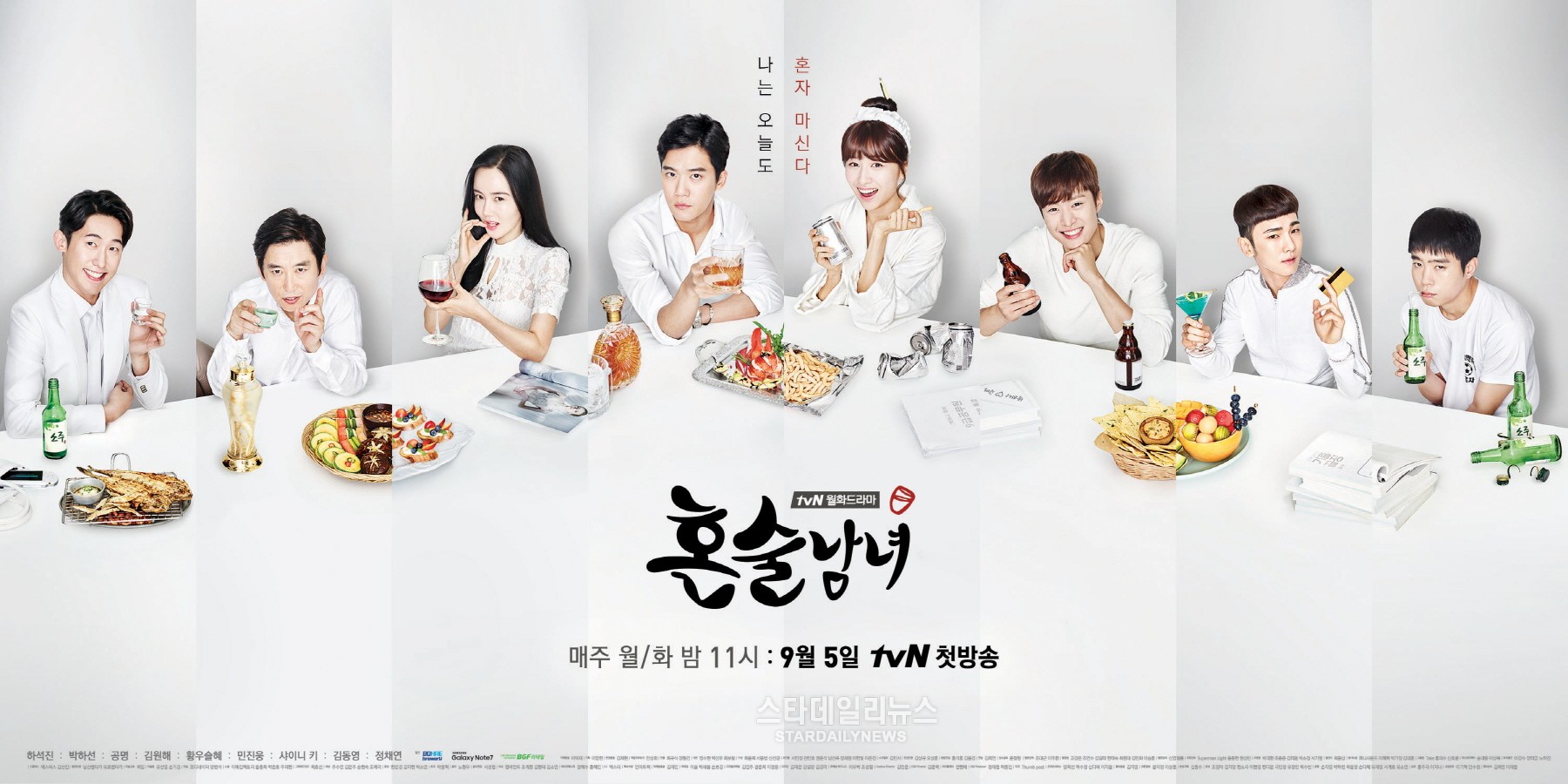 ---
Beautiful Gong Shim
A typical neighborhood love that bloomed from pure trust and understanding between unexpected friends and their journey to acknowledge that they are built so perfectly for each other because it is their destiny to fall in love eventually.
Crossing the line between friends and romance requires a courageous stance that you know what you are doing and you are prepared to take a leap of faith. Love is not romance until it is reciprocated. The impeccable sassy and cheesy chemistry of Dan Tae and Gong Shim has had me on laughing fits most of the time.
Their comic characters are drawn so well and so compatible to each other that they compensated to the predictable plot of the series. K-Dramas are known for the weird-looking kisses but the delightful love couple made sure to redefine the awkward kiss scenes and made me giggle a lot with the enchanting build up of their love story.
Beautiful Gong Shim had this unique sense of drawing you and before you realize it, you look forward to the story. It might not be smartly written with out of this world plot or sweetly created with perfect romantic premise. But, it was a moving narrative with engaging characters that worked harmoniously to present a pure, relatable and charming story telling.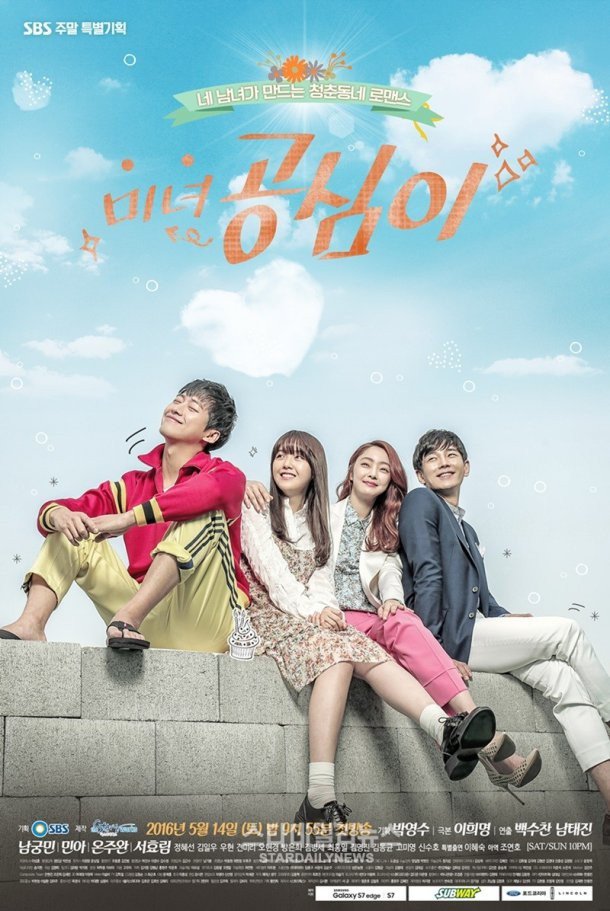 ---
Hwarang
Hwarang is that pretty ex-boyfriend you love for the good times, but eventually tired you out because he doesn't have a plan. Powered by a strong flowerboy cast, the series lures viewers easily. However, the perfect casting was not able to salvage the promising story.
If you want a chill bromance story then this is for you. If you think Sung Dong Il deserves to be applauded for all his works, then offer your gratitude. If you want to see an epic battle of traditional soccer were cute boys are the main players, then grab a seat at the grandstand.
If you want to understand why I am being bias with my feelings for Park Hyung Sik, this drama will answer that for you. If you are an avid fan of Park Seo Joon you will get to appreciate his effort on the stunts he pulled in the story.
If you can take the good and the bad, Hwarang is an easy watch. It's a kind of drama that is good only on first serving. Regardless, you get to feast on handsome boys. Sometimes, that's what any fangirl needs.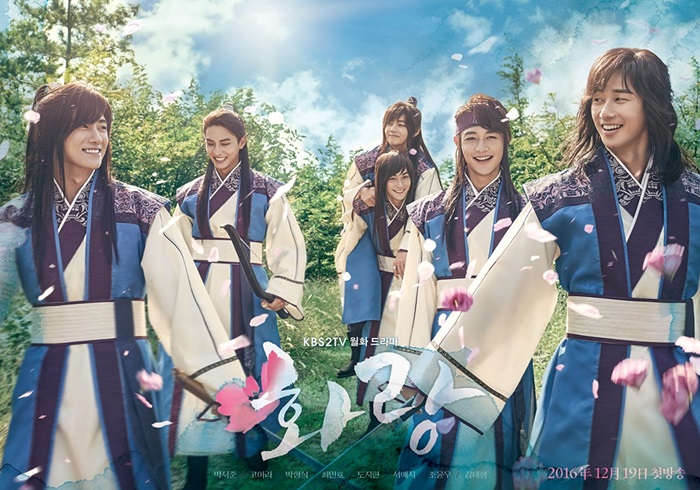 ---
One More Happy Ending
Cooked and prepared like your average rom-com, One More Happy Ending is a delightful watch. I would like also to applaud the strong side stories of the supporting characters which were equally vibrant as the main love story.
The plot delved on the varying emotions of women struggling to keep up with love and relationship. Likewise, the marriage camp and relationship board sticker ideas were also some of the cutesies I will remember about this refreshing romcom.
This most likely will appeal to singles in 30's who have failed their marriage once, who are finding the love lost along the way in their current marriage, who are unsure of finally settling down and who have been waiting for the right person to come along.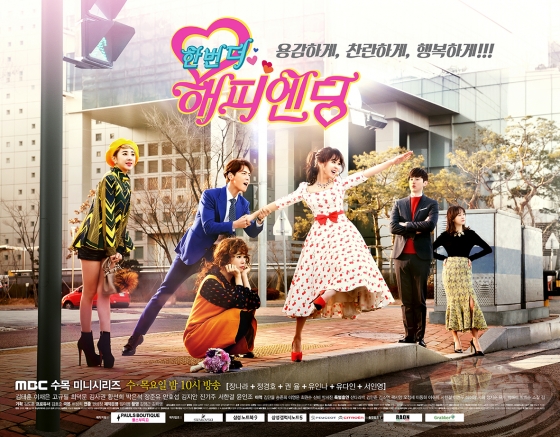 ---
Moon Lovers: Scarlet Heart Ryeo
Just as life is short, love is also fleeting. The all-important love lesson Moon Lovers: Scarlet Heart Ryeo taught us is how loving someone does not stop when we gave up on the person because the love does not belong anymore in the future.
The series touches the painstaking, unrequited love of a damaged prince to a woman who shared his pain without prejudice.
It also sadly and yet beautifully expressed the betrayals of a dysfunctional Royal family raising devious ways to claim the throne for them to use it in protecting the ones they love.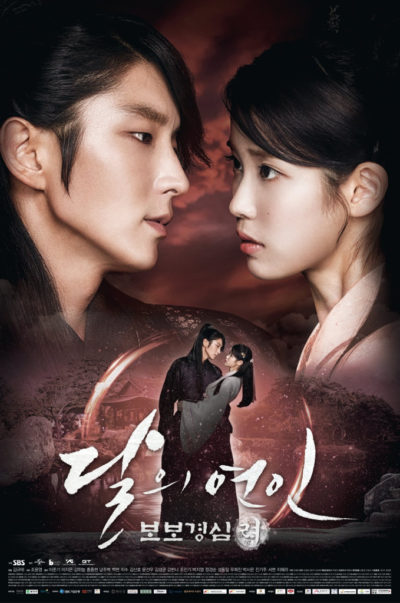 ---
Fantastic
Even with the dying premise, I have grown to love Fantastic because of the dexterous cast and how they blend together supporting each other's friendship and stories. The series promotes an optimistic story that not only encourages through its love theme, but also left ruminative life lessons.
Rendered in simple sketching, it has taken pride on how immersing the actors were in playing their roles. It pushed mo to a nonchalant committal of understanding the cast and their stories as well as the minimal discrepancies of the plot along the way.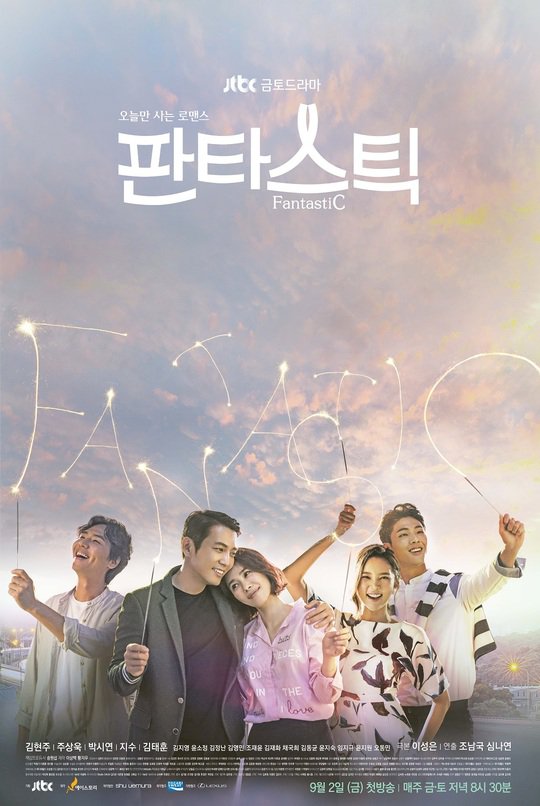 ---
Don't Dare To Dream
Sure, there were a lot going on in the series that sometimes the sporadic mini plots did not equate well to its overall make, but the eager and vibrant cast made up to that missing push the story failed to achieve.
Honestly, the safe ever-after ending failed to complement those strong moments of the lead cast along with the story conflict they had to face together hilariously and painfully.
Nevertheless, I did enjoy the sweet ride and the endearing couple who tackled the friendship defying love chase.
It presents a love triangle that did not feed on angst or incomprehensible obsession of second leads. Instead, it gave out a nice fight between the lead man and second lead who equally deserve the heroine.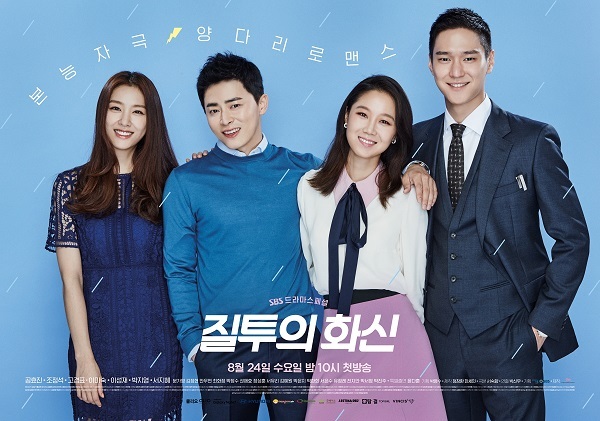 ---
Uncontrollably Fond
The thing about Uncontrollably Fond is that it taps into those memories of lost and depressing love that people don't want to look back anymore in their lives.
It is not a happy-ever-after kind of romance that appeals typically to almost anyone, instead, Uncontrollably Fond delves to the most shameful, most regretful and most painful things anyone can do because of love.
Emotionally invested is not a big enough word to describe how this angsty melodrama affected my thoughts, like how I deal with life decisions. Kim Woo Bin and Bae Suzy really did a great job in this series.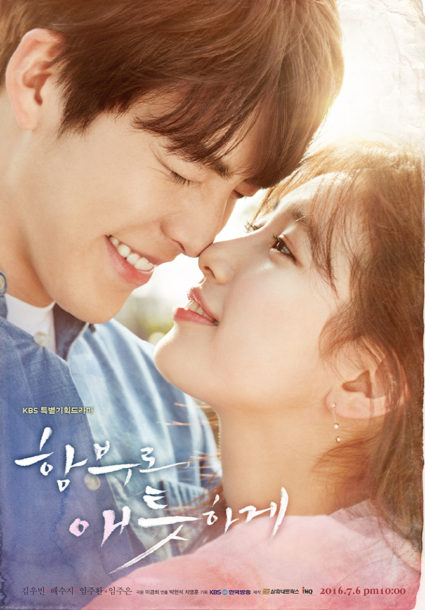 ---
Photos: KBS | SBS | MBC | tvN | OCN | JTBC