Dominating 2017 Korean Dramas are thriller and legal dramas with a few remarkable romantic stories!
Fantasy elements are still active components for K-Drama concoctions. But this was the year when we actively chase felons with detectives and investigate crime cases with prosecutors.
This season also marked my first year at Hellokpop and a hiatus on my blog. Hence, this selection of my drama picks was published on Hellokpop.
I also established a K-Drama calendar rule with my coverage in 2017. That being January to November of the current year and all concluding on December 31st of the current year are included in my season coverage.
There are well-made Korean dramas that speak for itself through numbers, but there are also special ones which drown you with stunning writing and creative picture. The roster of 2017 Korean dramas in this list feature inventive plots and genuine characters.
I don't over-analyze the technical aspects of story-building. I usually create my own thoughts on what the drama gives me, and not for what it fails to give or persuade. I lean more on appreciating the aesthetics, novelty, pertinent intangibles, and types of messages emanating from each story.
What made this year a little different than the previous ones was how we got a selection of chronicles where you would feel the writers pouring out their emotions to complement the character sketches and the imaginary worlds they built.
Best Korean Drama List: 2000 – 2005 | 2006 – 2009 | 2010 | 2011 | 2012 | 2013 | 2014 | 2015 | 2016 | 2017 | 2018 | 2019 | 2020 |
Below are 2017 Korean dramas you should not miss.
---
Good Manager
Workplace comedy-drama Chief Kim delights with Nam Goong Min's impeccable attack on his unique underdog role seeking to take down corporate politics through his keen mind and elaborated grasp of turning problems to opportunities. The upbeat tone and cast synergy fuel the humor and lessons of the narrative.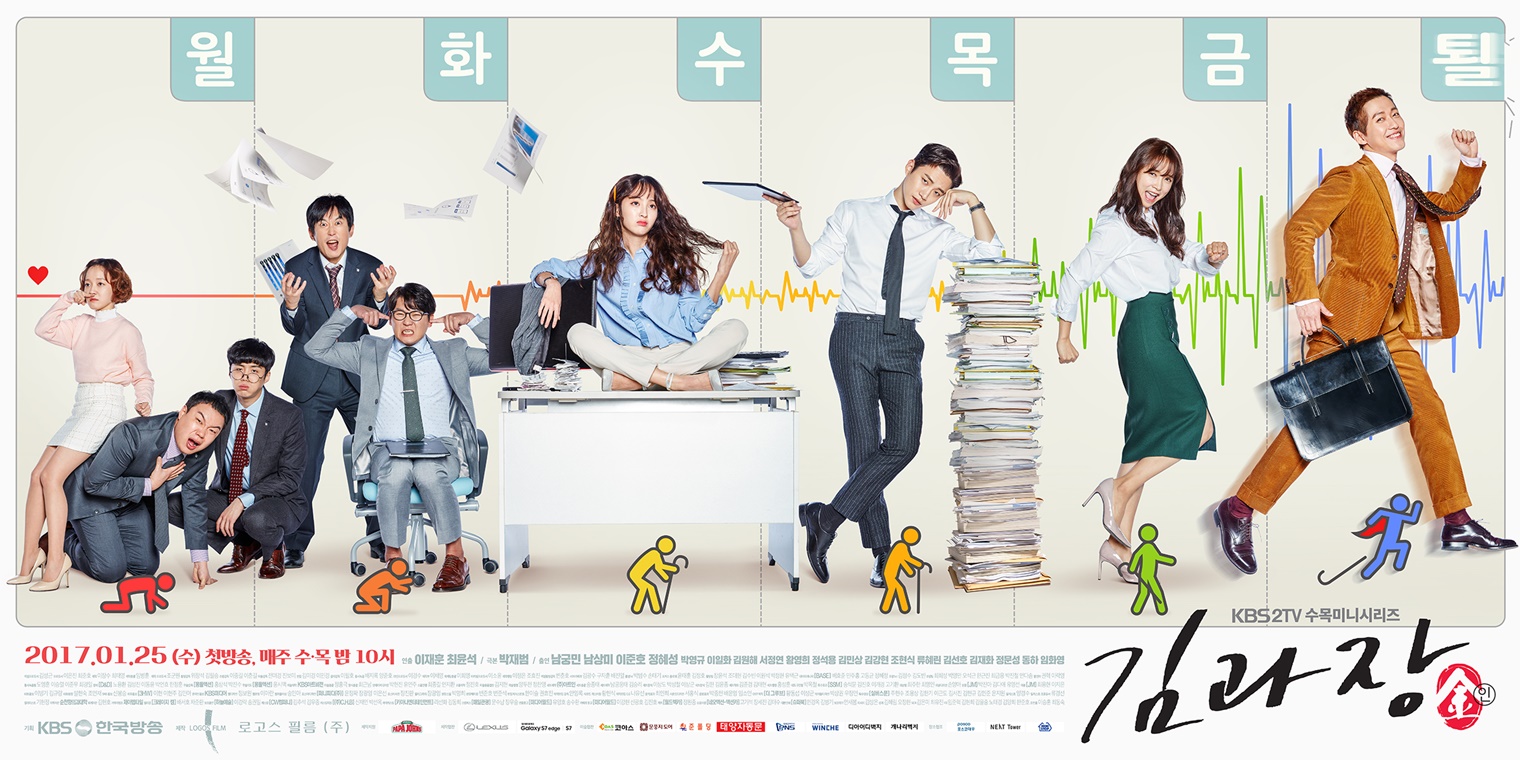 ---
Defendant
Carving a commanding impression as a legal drama to beat for 2017, the outwitting battle of the hero and villain in Defendant triumphantly gifts its followers with nerve-wrecking mind games in a good versus evil theme. With solid performances from the hero and villain, it concludes with a satisfying end game.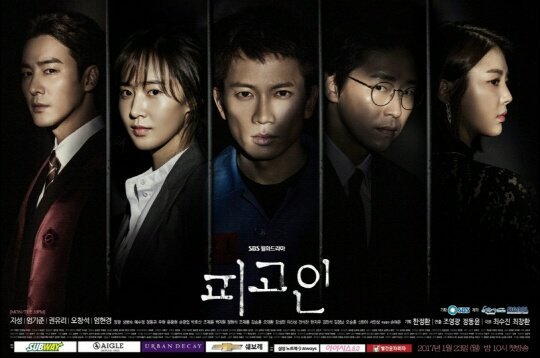 ---
Strong Girl Bong Soon
The quirky fantasy rom-com secured immense following through the love couple's endearing chemistry. Amidst the noticeable plot fillers, the love frames were what resulted Bong-bong and Min-min couple's impressive social media following.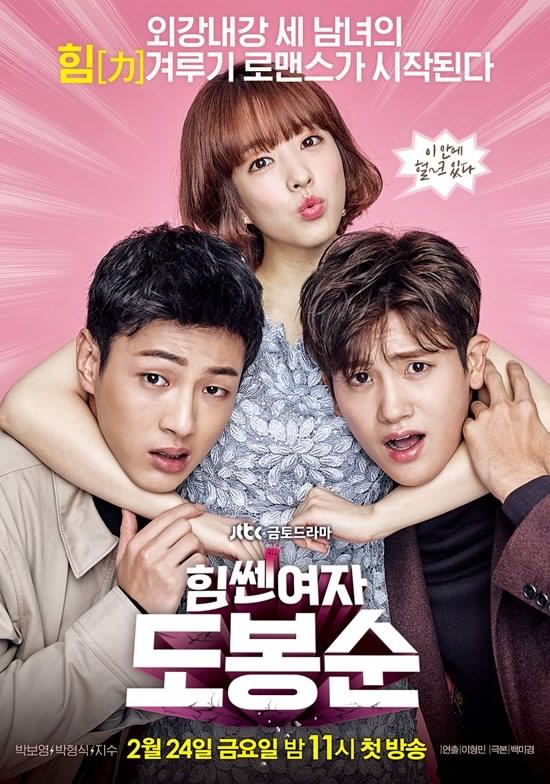 ---
Voice
Chasing a clever psychopath is brilliantly executed by the dauntless detective team of Voice. It is always at a high note, and not taking a chance to rest the grit and vigor of the story-building.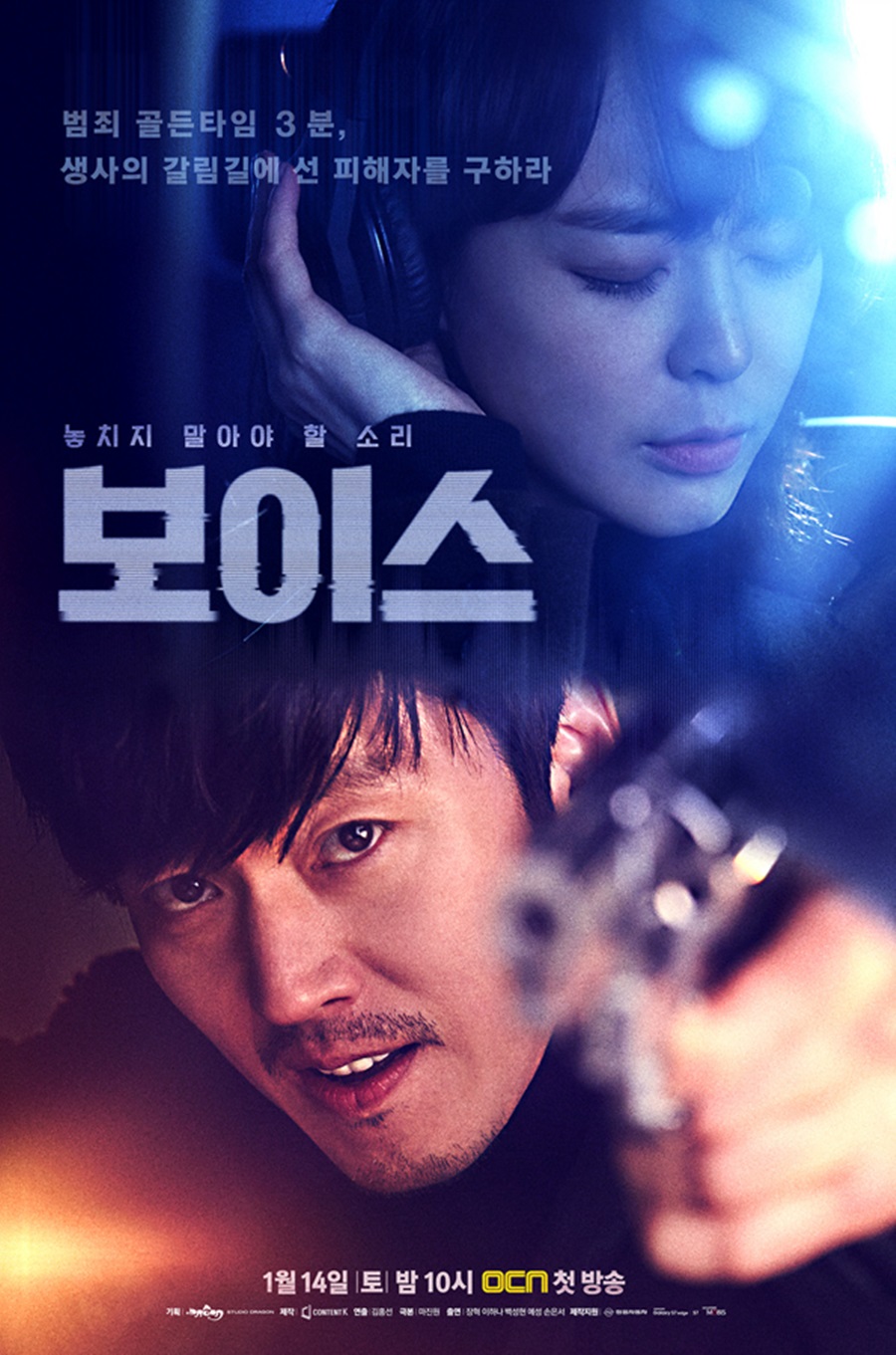 ---
Circle
Circle leans to an amazing sci-fi story perceptive to viewers, who may or may not be a fan of the genre. It never went wrong for being ambitiously inventive.  It never showed any signs of defiance, and was always sure of the track it was taking. The brave movement of the story plus the incorporation of brotherly love would just blow your mind away.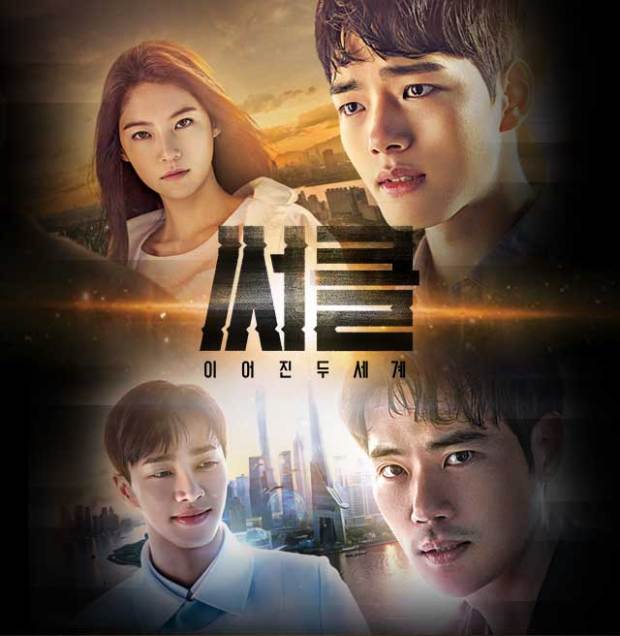 ---
Fight For My Way
What made this modestly written K-Drama a hot topic can be credited to the unadorned narrative that describes what regular people do and feel in their mundane living. It incidentally creates its own kind of beauty by presenting a cheerful cast, who channels the honest storytelling to a good-humored spectacle. It leaves lingering lessons on chasing dreams while finding true love.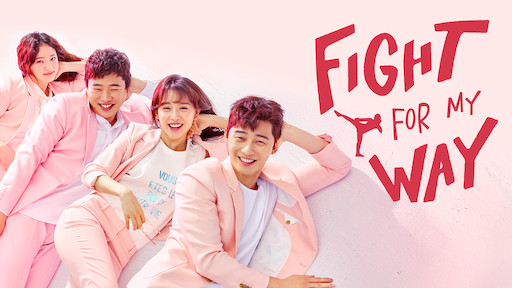 ---
Chicago Typewriter
Chicago Typewriter defies creative boundaries as it switches the past and present timelines without losing the brilliant writing and fascinating characters that moved in the story. It takes pride on balancing romance and friendship. The ingenious weaving of the fictional thread sets a basic rule that the viewers have to accept — the dynamic reincarnation plot that involves a life affirming friendship between two friends who love the same girl.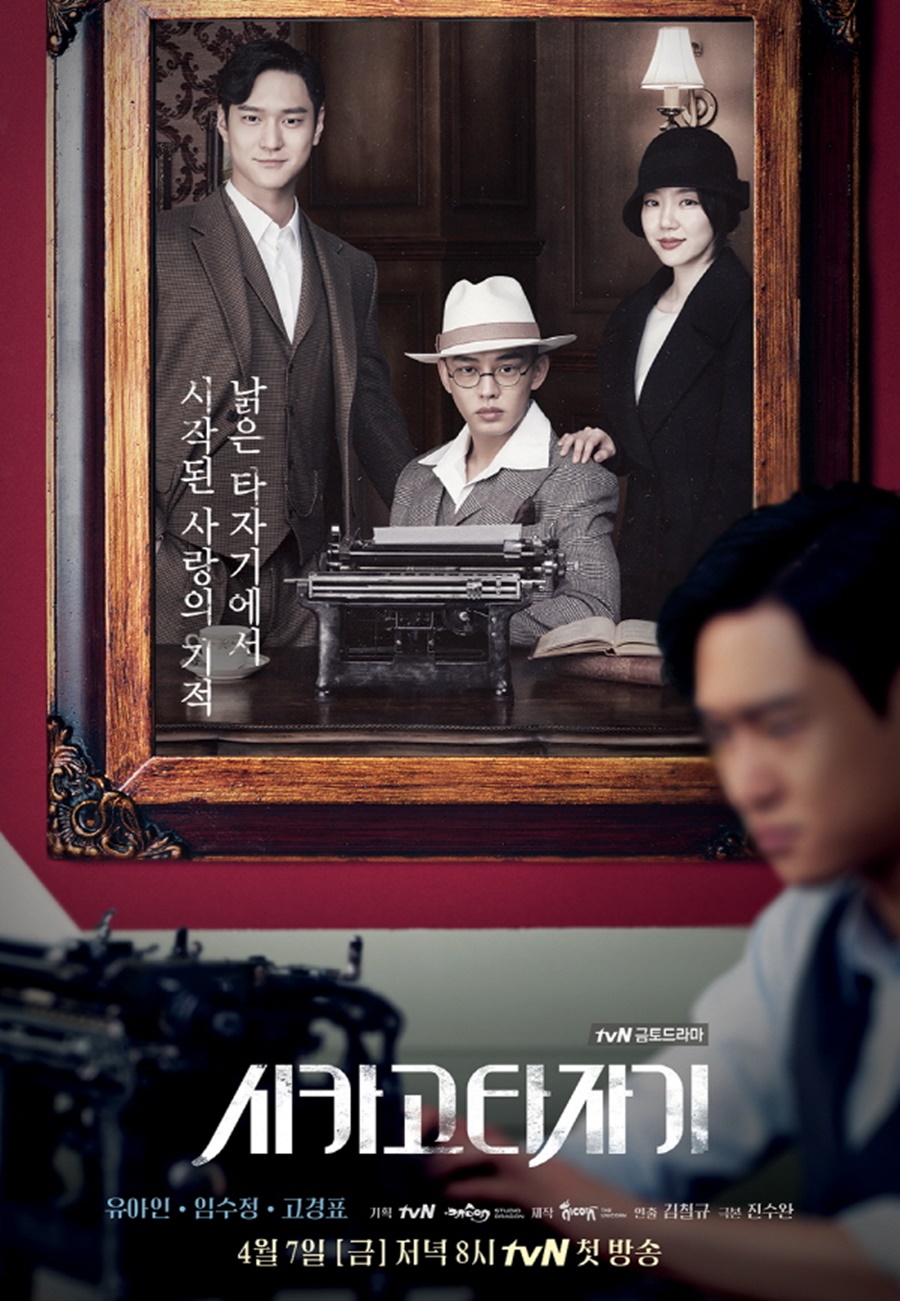 ---
Queen For Seven Days
Queen For Seven Days efficiently maximizes the staple government intrigues and character motivations to balance the frustrating love line. While you grieve with the love couple who are forced to love each other from afar, you will accept that true love is kept in the heart with the best memories you have with someone, even if you cannot have future moments together.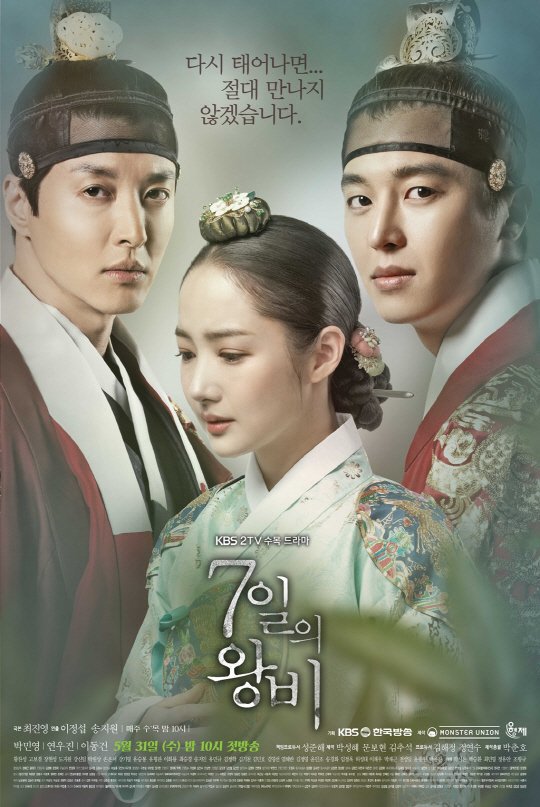 ---
Stranger
Stranger bravely dissects the cover ups happening in the police organization along with the corruption in the prosecution office, without tiring the audience with pointless stopovers. The series gives no more than what is required to story building, yet it makes sure how every detail conspires to present a comprehensible picture.
It showcases sleek showdowns where intellect and power function are used as chess pieces proving how excessive tears and evil doings need not to be elaborately shown onscreen as long as it is neatly narrated.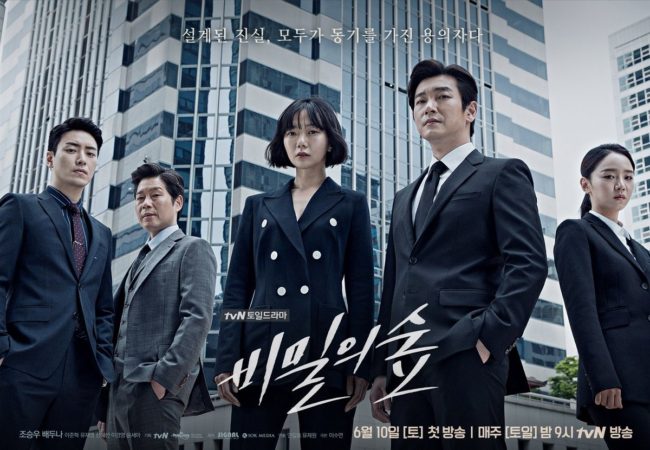 ---
Duel
The mystery solving plot unravels the details of the story that is traced to a prohibited medical research of 24 years about human cloning and a sort of cure-for-all vaccine. The ambitious medical plot about stem cell therapy and human clones seems awkward to a crime drama, but the moment your attention is settled, your brain will become busy processing the what-ifs and OMGs of the story.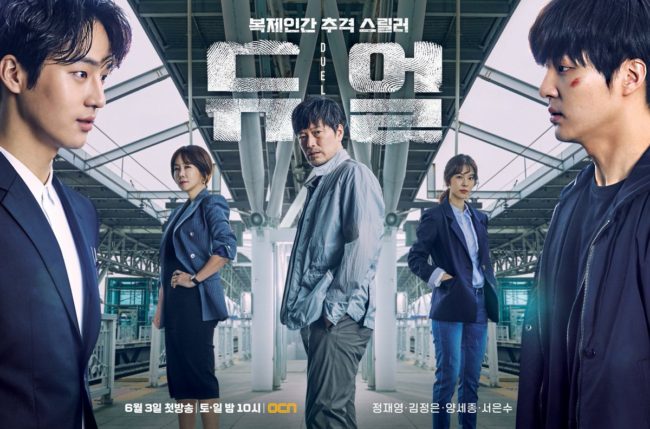 ---
Because This Is My First Life
Powered by a vibrant cast, the heartfelt writing reinvents the trite rom-com cohabitation premise to a whole new level, leaving traces of affirming feel-good love moments that would make you smile after each chapter.
If you want to deviate from the standard romance stories with a relaxing drama that is intuitively penned, an overnight marathon of Se Hee and the gangs' love journey will make you sigh and ponder about those sweet little moments of being in love.
---
While You Were Sleeping
Bringing together the thrills of the legal drama premise and the fated love frosted story is the strength which mobilizes the addictive surge of the drama. Thumbs up to the clear delineation of the heroes versus villain showdown that does not exaggerate.
The quick-witted main leads maneuver the tale through their shared visions, and are never stubborn to think ahead of the imaginary conflicts thrown at them. They patiently tackle together the maze-like answer to the final conflict.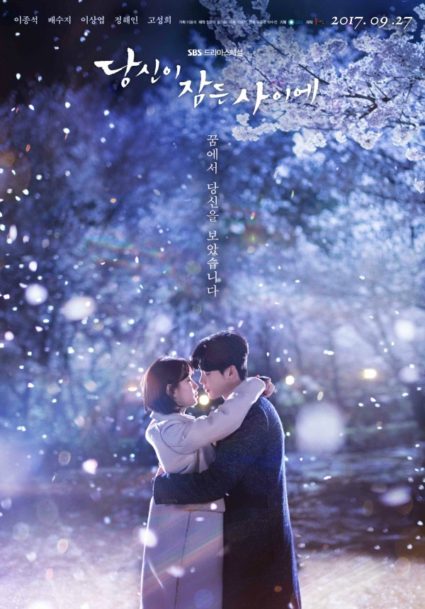 ---
Man to Man
Boasting sleek fight scenes while the resident undercover agent is on a mission, it is the peeling of his furtive human layers that gets you invested to cheer for him, as he communicates with the most unlikely circle of people who he can get involved with.
Man to Man secures its appeal by casting adorable humor on the initial run of the story. Making a stoic and deadly secret agent act as a bodyguard of the nation's most hilarious action film star as a mission front, draws an inviting spectacle, hence that's probably how the show kept a stable following throughout.
For me, the series is a complete package. It spins smart writing, captivating cast, and neat story.  There will be no instance that it will let you down. But it will not sent you so high where you end up being consumed about it.
If you are up for a nicely blended action-comedy spectacle, Agent K will give it to you.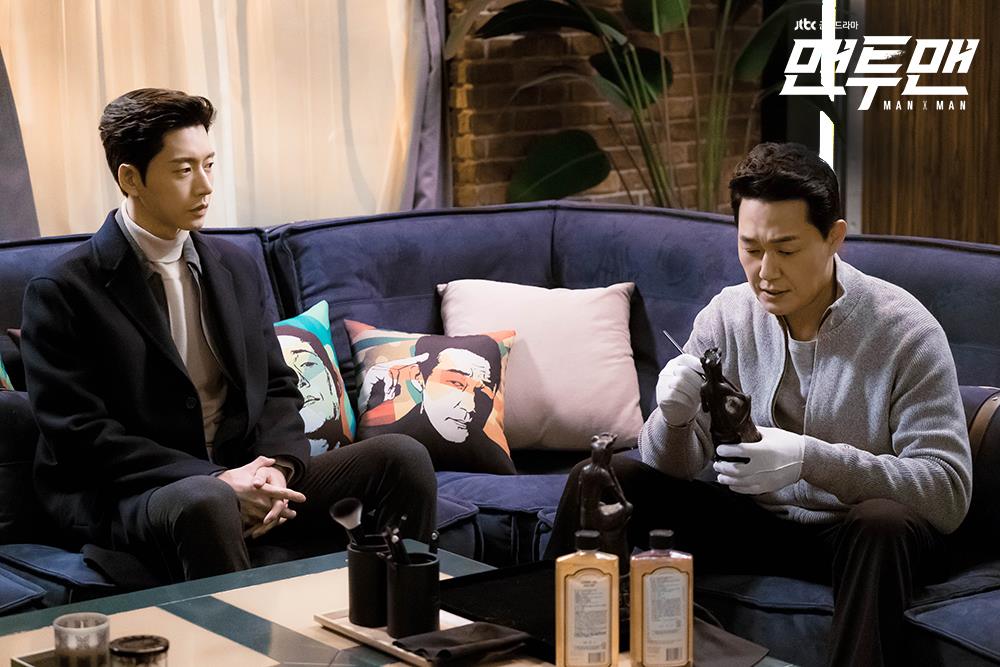 ---
Tunnel
A detective from 1986 is transported 30 years after to solve a serial murder case that has a connection to the killing outbreak he was investigating in the past. This superb cop drama premise gives an exhausting ride as you feel the frustrations and high moments of the detectives trailing the clever villains.
Tunnel lures you inside a dark and creepy drama path of deciphering criminal minds through a thrilling time traveling serial killer chase.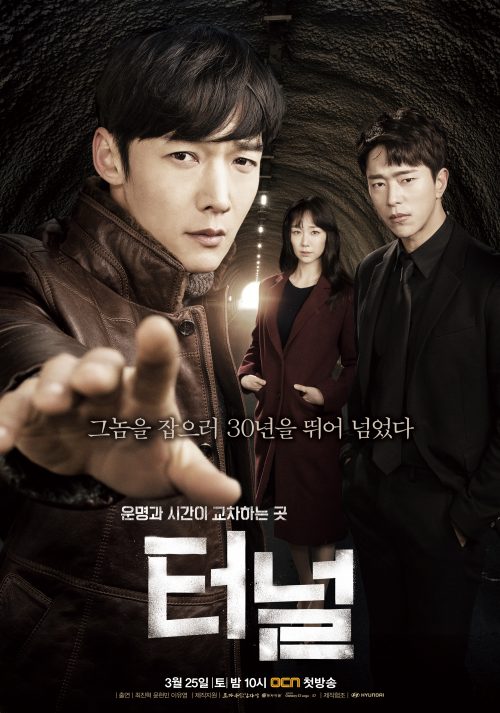 ---
Live Up To Your Name
The smartly written time-slip drama of a celebrated Joseon acupuncturist transported in the modern times achieves the neat placement of time bending element on its supernatural stage. The medical plot fuses well to the intricate comparison between modern technology and traditional medicine due to the winning performances of the main leads.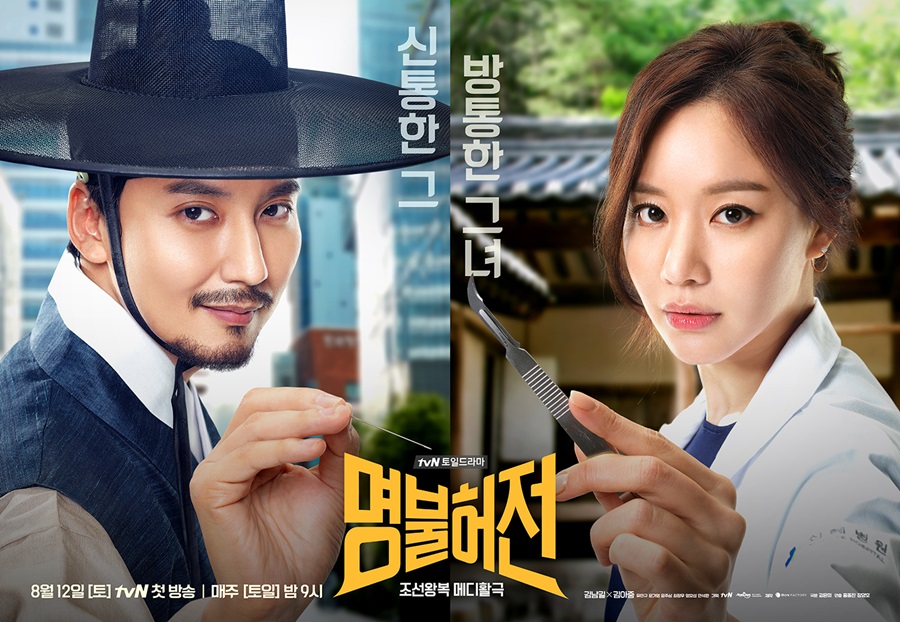 ---
The Package
The fleeting romance of the lead couple in The Package radiates a resonating message that you can love instantaneously, fall out of it and love more at the right time. It is a romantic gift that is ironically spirited while running on a wistful narrative.
The supporting chronicles appear like puzzle pieces meant to complete the entire picture of the tale. It results to an excellent capture of the drama's ultimate message – how personal relationship, romantic or otherwise, won't reveal apprehensions due to a man's self-sacrificing nature.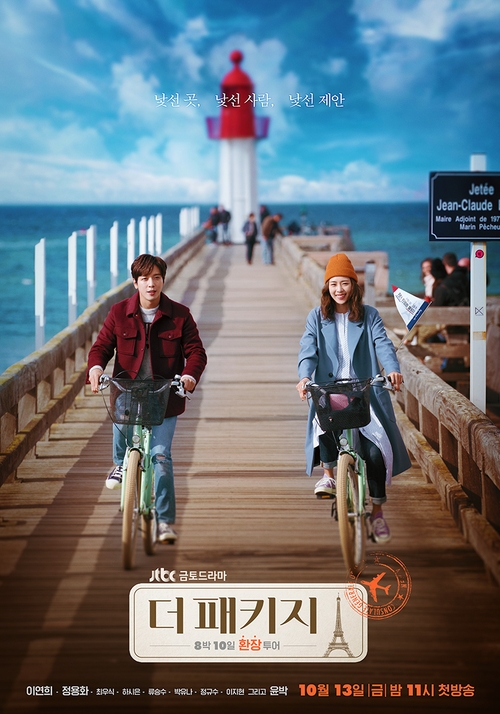 ---
Prison Playbook
Up to its finale episode, Prison Playbook maintains its pragmatic tone. Although I wished for a happy reunion outside Wing 2 Room 6 brothers, I am happy that each personal issues of the characters are neatly tied up in a realistic fashion.
I highly enjoyed the small screen visits at Seobu Penitentiary that I cry at those scenes when one by one, the jail birds are set free  to the outside world. *chuckles
Prison Playbook lets you understand how mistakes are not supposed to define you as a person. It teaches you that personal battles are given to be won over, and that having a good heart is a blessing at all times.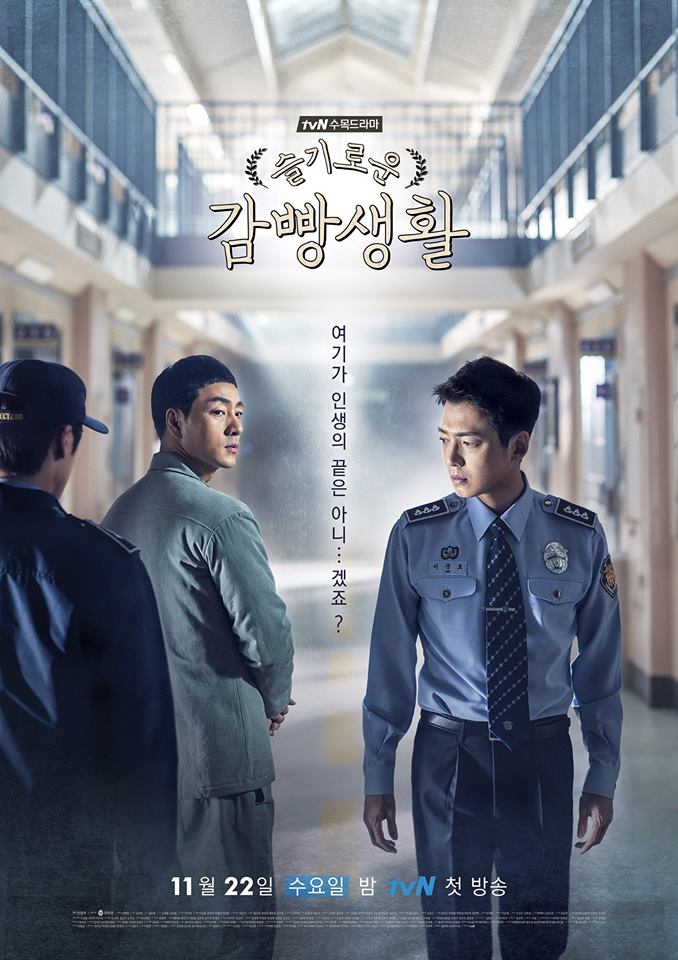 ---
A Korean Odyssey
With folklore and fantasy serving as the narrative embellishments, the superb cast will surely captivates the audience who craves for an entrancing K-drama that stimulates mind and cleverly moves.
A Korean Odyssey joins the fantasy-romance trend dominating K-dramaland in the recent years and is strong in limning character sketches of the supernatural beings depicted in the story.
It also highlights interesting arcs and bends that raises awareness on modern societal problems through side problems solved in the story before the culminating conflict. It spins a thickly designed plot which focuses on character redemptions with the romance plot acting as the supporting driver to achieve the designed pilgrimage of the characters.
It makes use of a realistic storytelling inducing addictive bliss and burrowing pain following its supernatural premise.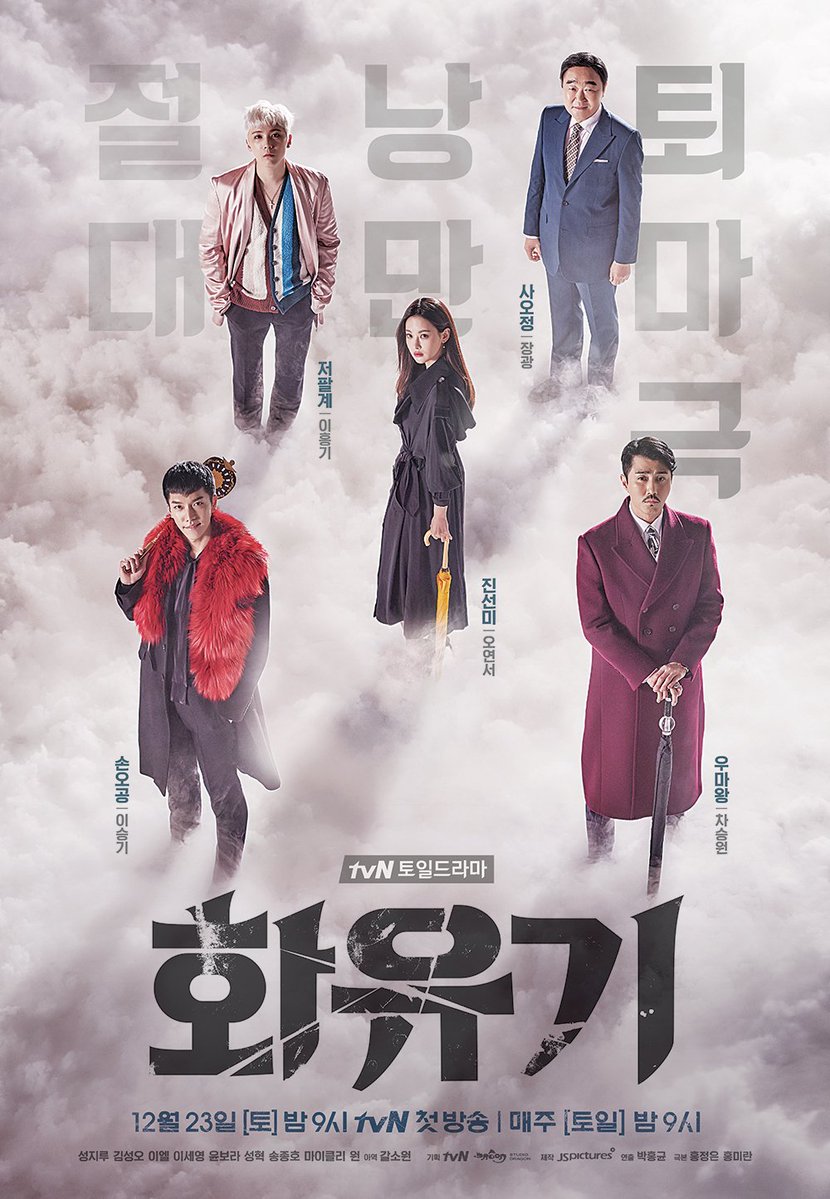 ---
Confession Couple
Staged in a wistful retro vibe, the engrossing love journey of Ban Do and Jin Joo pushes you to ponder on how you react if you would be given a chance like them to work on a relationship you have already given up.
Confession Couple presents a gravitating picture through the lead girl's mother's story arc, which starts the initial breaking of their relationship – and which they tried to ignore through the years. That same overlooked grudge is what they discovered to work on the fantasy borrowed time given to them, to realize how they vowed to be with each other.
If you are looking for a swift rom-com drama that highlights friendship, family relationship and recounting the good old days of being in love, then pick your favorite pillow and a marathon date to watch this gleeful cast.
---
Photos: KBS | SBS | MBC | tvN | OCN | JTBC