2021 marks a new decade of Korean Dramas!
A few days ago, I realized that 20 years' worth of Korean dramas have taken small and significant moments of my life as a K-Drama fan. I'm not sure if I would still be a diligent fan after ten years. Hence, I decided to create this list.
In the past couple of days, I have been digging my old blog notes and writing to the point that I can't feel my wrist anymore. *chuckles Fortunately, my hard work paid off, and I'm ready to share this feature.
Being a religious watcher of Korean dramas, I have noticed notable changes along the way and have gone through adjustments like any other fan. I have cried like crazy in the weep-fest Korean drama years. Studying Korean history was made easy for me by watching period series. Delighting in fantasy-romance, healing stories and webtoon-based Korean dramas also happened to me like any other fan.
Celebrating beautiful stories from Korean dramas has become a habit for me. For this project, I picked 200 K-Dramas in the last 20 years. While some are runaway hits in numbers, online presence and fan following; others are chosen because of its significant contribution to the Korean drama landscape.
Best Korean Drama List: 2000 – 2005 | 2006 – 2009 | 2010 | 2011 | 2012 | 2013 | 2014 | 2015 | 2016 | 2017 | 2018 | 2019 | 2020 |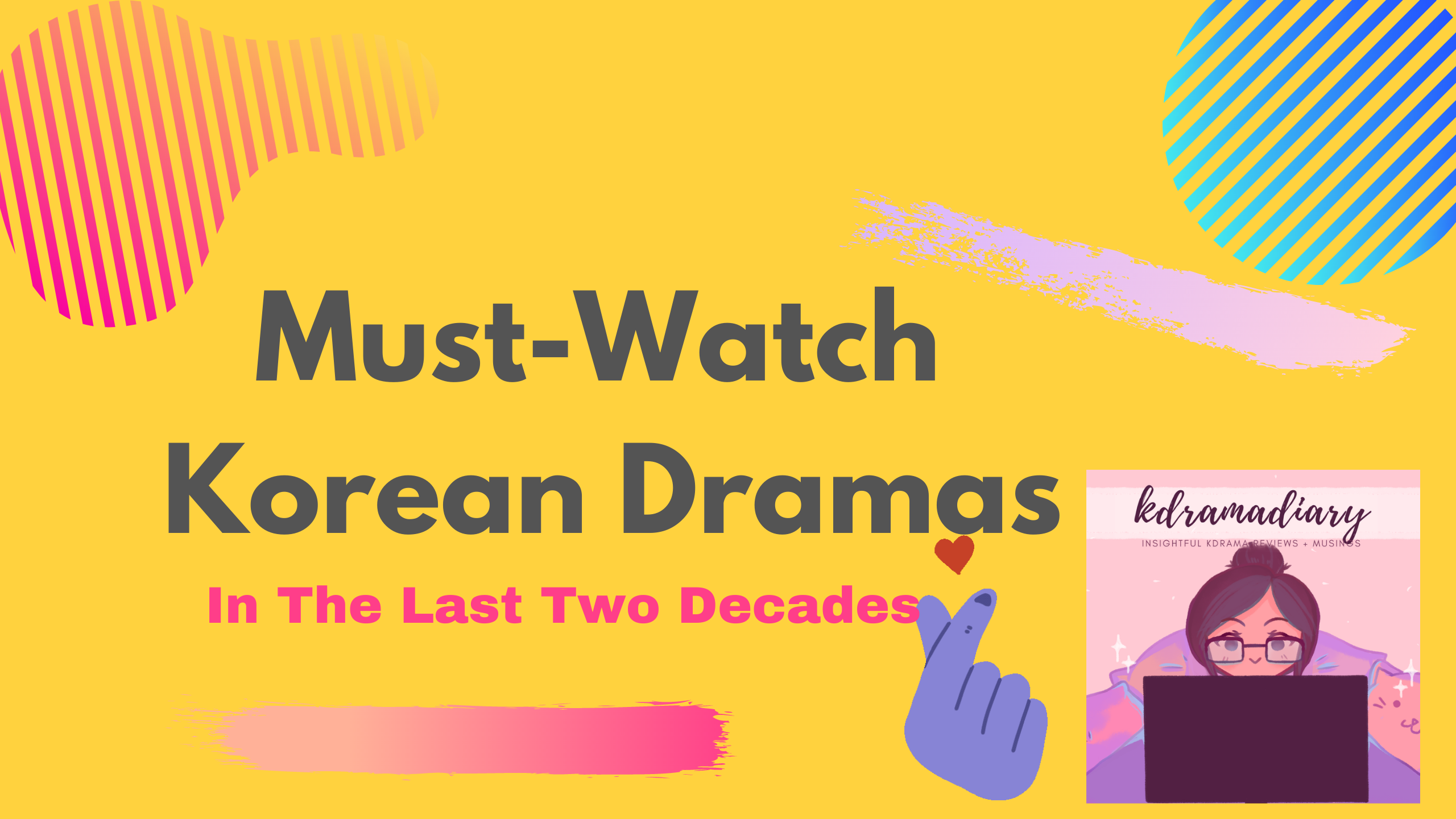 ---
#ClassicDramas
All About Eve 
Famed for the female leads' rivalry, a whole lot of treachery, angst and ambition spins the story of this MBC classic.
---
Beautiful Days
A story about two sisters who grew up together at an orphanage and two brothers who detested each other. The characters' lives get entangled through music and a twist of fate.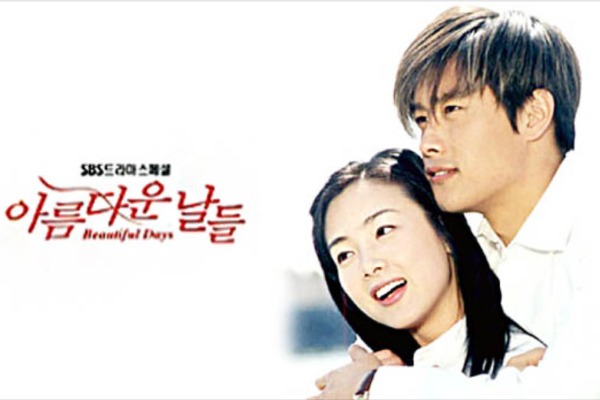 ---
Successful Story of a Bright Girl
Sprinting a zesty romantic comedy, this charmer is a cute and feel-good watch that never lose its magic, even if you do a rerun. While Fated to Love You might be popular to Jang Hyuk – Jang Na Ra shippers, this cute classic makes up all the rom-com elements that viewers would love.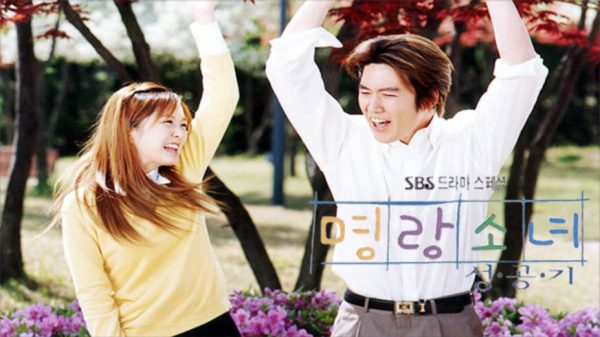 ---
My Love Patzzi
Hot-tempered Jang Nara gets into trouble often because of her mischievous attitude. Kim Rae Won is in love with Jang Nara's friend, but begins to see her in a new light after an accident.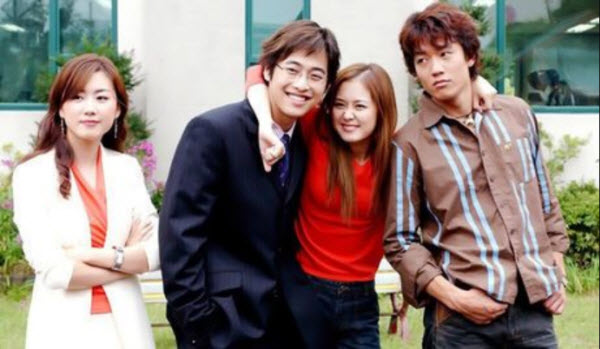 ---
Forbidden Love
This gumiho-themed series combines action, thrill, and fantasy into a polished concoction.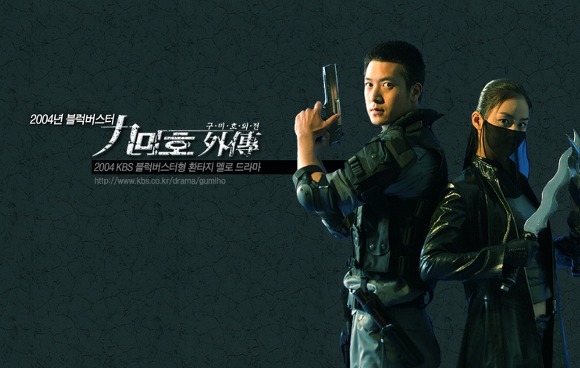 ---
Lovers in Paris
Park Shin Young and Lee Dong Gun compete for the love and affection of Kim Jung Eun. From Paris to South Korea, this drama keeps viewers at the edge of their seats with romantic scenes and breathtaking scenery.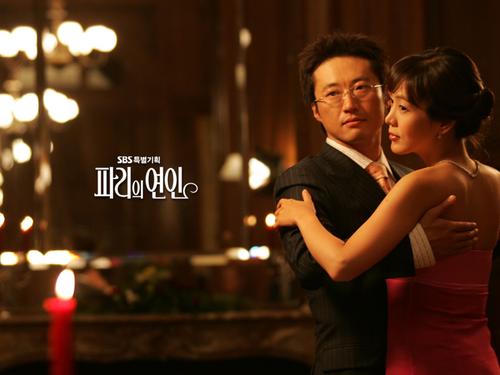 ---
Love Story in Harvard
Carving a memorable story amidst a strong K-Drama season, what made Love Story in Harvard remarkable for me is how it did not make me a blubbering mess. It honestly felt like seeing a favorite romance novel of mine on television.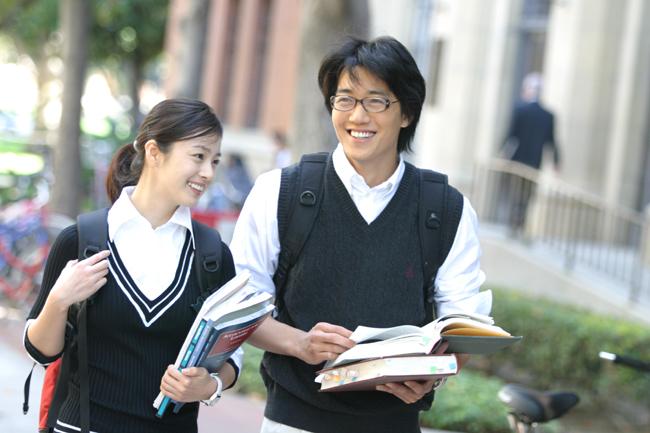 ---
Save the Last Dance For Me
Memory loss has been one of the favorite twists in romance stories, and the narrative seeps in heartfelt emotion seamlessly. A beautiful moving story of finding love and falling in love all over again with the same person.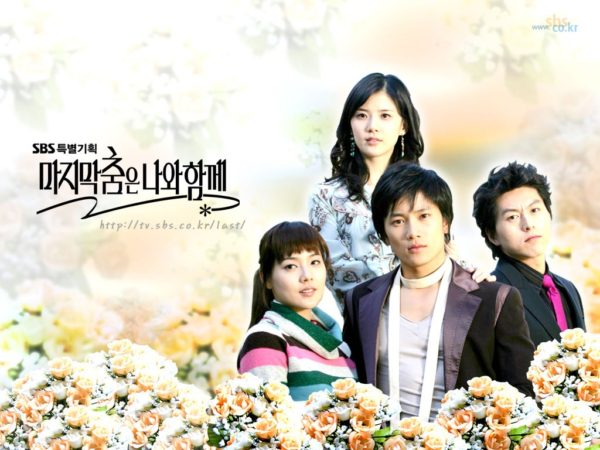 ---
Hello My Teacher
Gong Yoo and Gong Hyo Jin's noona romance is a prerequisite to dramas of the same theme. The happy ending comes after many tribulations, but they satisfyingly achieve it.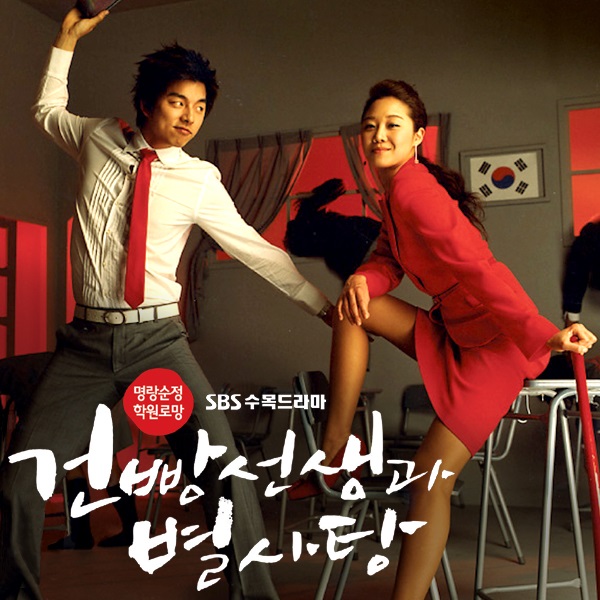 ---
Only You
A rip from the pages of your favorite romance novel, an aspiring chef had a one-night affair in Italy. It led her to go back to Korea after learning about her pregnancy. Later, she meets again the man who fathered her child.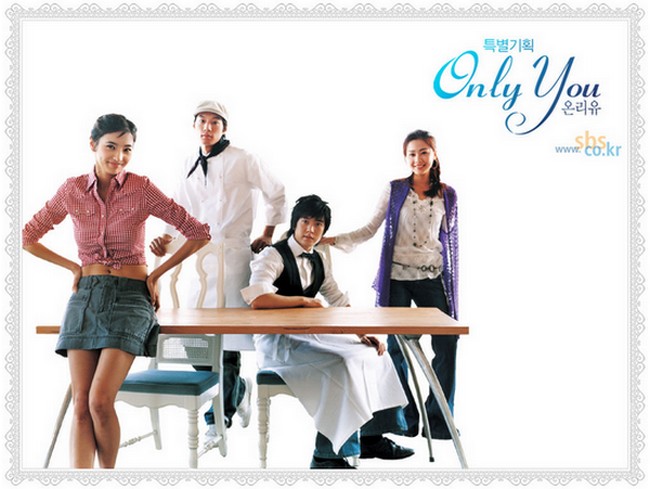 ---
Which Star Are You From?
This is one of those pioneering love dramas where the writer is focused on conceiving a resolution for the conflict by trusting the magical power of love through fiction writing, instead of throwing unnecessary setbacks to hurt the main leads. It pushes the love pairing to tackle their indifference head-on by relying on how they trust and love each other.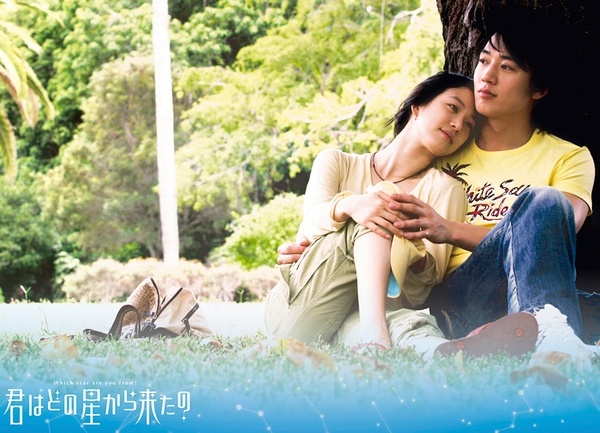 ---
Alone in Love
Adapted from a Japanese novel, this series takes a realistic route of losing and finding love again. Son Ye Jin and Kam Woo Sung power this introspective story about a couple who got divorced but remain to be friends.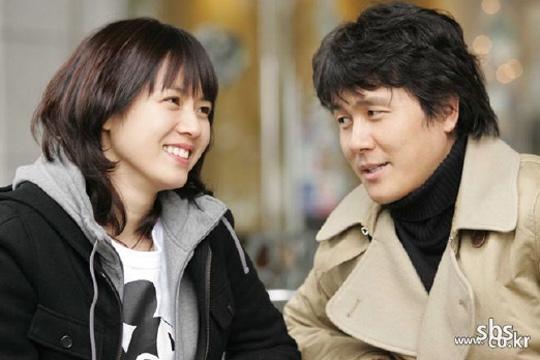 ---
Couple or Trouble
Loosely based on the film Overboard, Han Ye Seul, Oh Ji Ho and Kim Sung Min ran an abundance of amusing moments in this series. Amnesia, a feisty heroine, and Hong sisters penning the script are convincing package pitches on why this is a must-see story.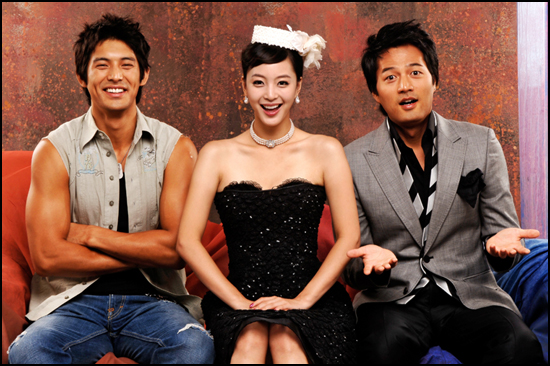 ---
#MomentousMelodramas
Stairway To Heaven
Early melodramas strengthened the tear ducts of first-generation K-Drama fans. This Choi Ji Woo and Kwon Sang Woo drama is a perfect example. Although it did not have a happy ending, the journey of the two leads to finding their way back to each other was worth all the tears and heartaches. The thought of thinking about this drama is already making me cry. *chuckles Prepare rolls of tissues if you want to indulge.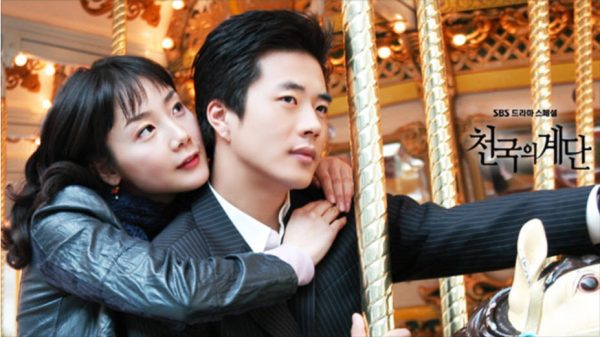 ---
Winter Sonata
Keeping the trademark theme of the Endless Love series with childhood connection, first love, and a tragedy or sickness, this series has a happier ending. The love couple, constantly separated by circumstances and the tragic aftermath of an accident, still end up being together.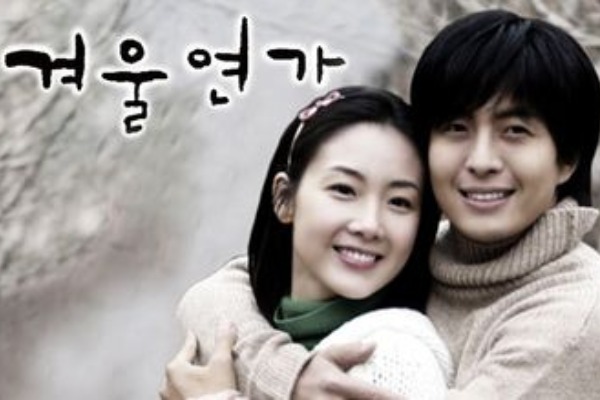 ---
Autumn in My Heart
Birth secret and forbidden unrequited love have layered this quintessential melodrama to sublimity. Succumbing to a bawling mess is normal when you watch Autumn in My Heart, a go-to drama when you need a good cry.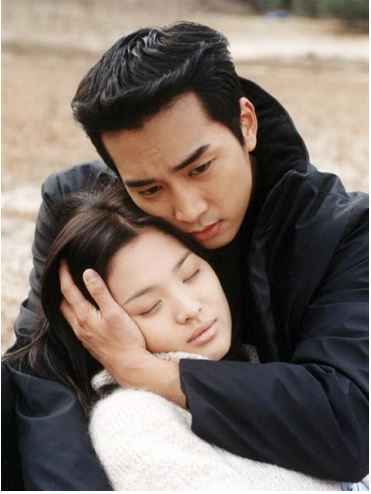 ---
Something Happened in Bali
Taking the archetypal route of Korean melodramas, if watched at this time, the Jo In Sung, So Ji Sub, and Ha Ji Won love triangle series, would surely appear trite and something you have seen before. In a way, the rich-boy-poor-girl and problematic second-lead syndrome elements can be traced to this model tearjerker that refuses to make an apology for its brave ending.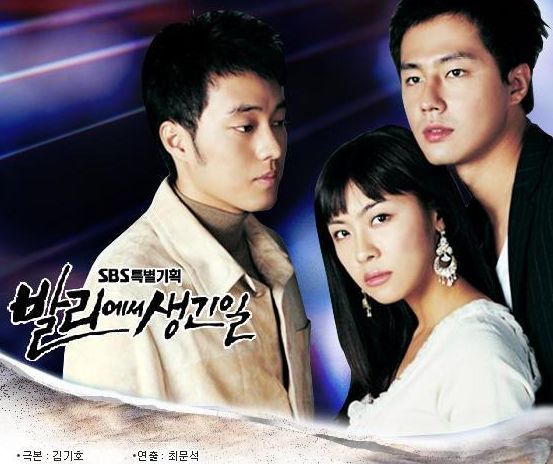 ---
I'm Sorry I Love You
Slowly emerging as a dominating trend last year, healing dramas are conquering K-Drama landscape. A few years ago, I'm Sorry, I Love You was an emotionally written masterpiece that ironically encourages.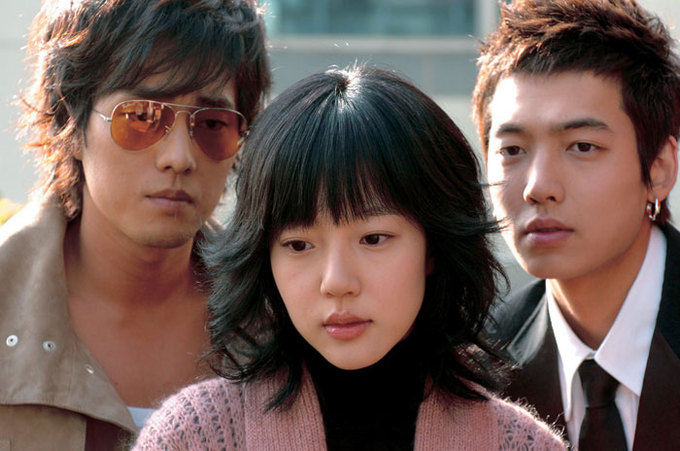 ---
A Love To Kill
Cementing Rain's emotional range as an actor, the heart-wrenching romance deserves the numbers the drama yielded when it was airing. His performance would let you forgive him in the next bad dramas he starred in after.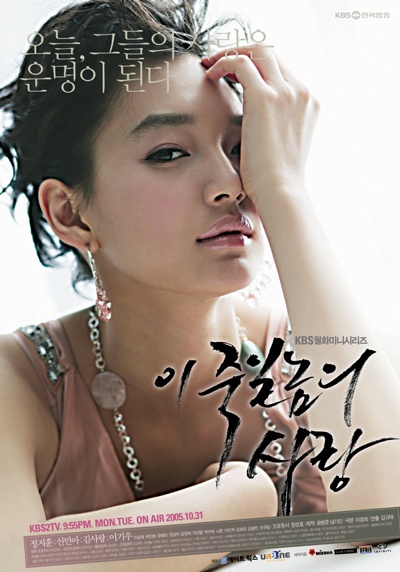 ---
Goodbye Solo
Penned by Noh Hee Kyung, Goodbye Solo carefully threads on celebrating small happiness. Its healing message is actually of self-love. Its solid casting boasts Chun Jung Myung, Yoon So Yi, Kim Min Hee and Kim Nam Gil, who are still present-day reliable actors.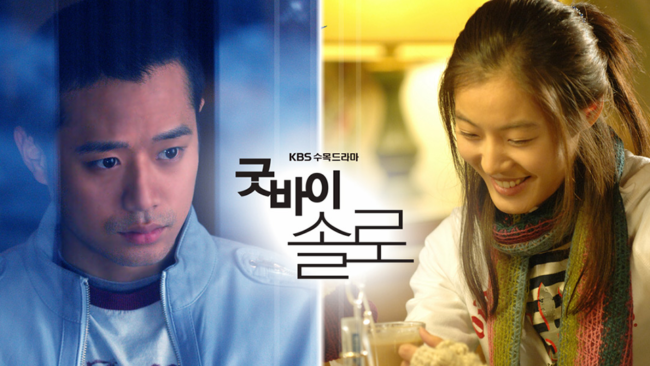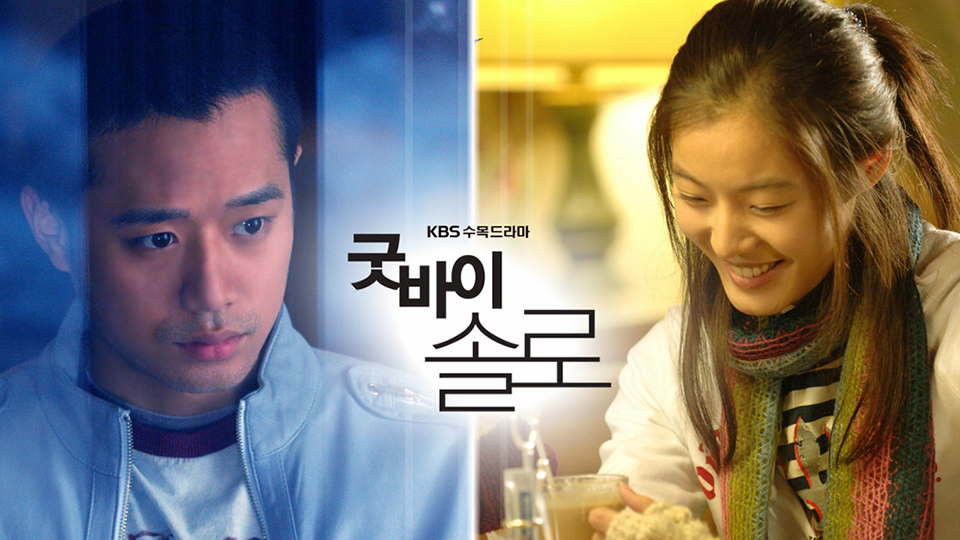 ---
East of Eden
Consistently scoring high, East of Eden is pumped with drama and intrigue. This revenge-driven series also boasts of exceptionally portrayed characters that you won't mind going to its 56 episodes.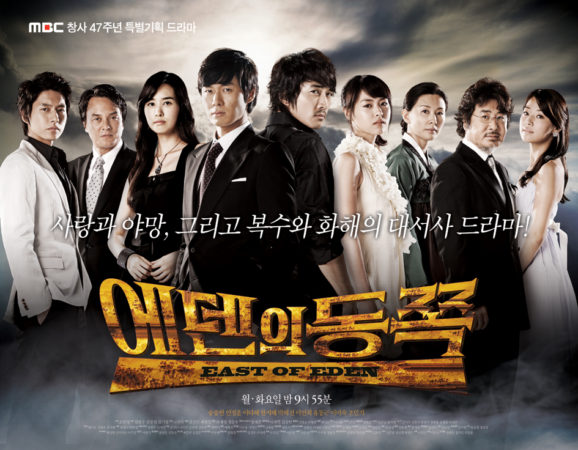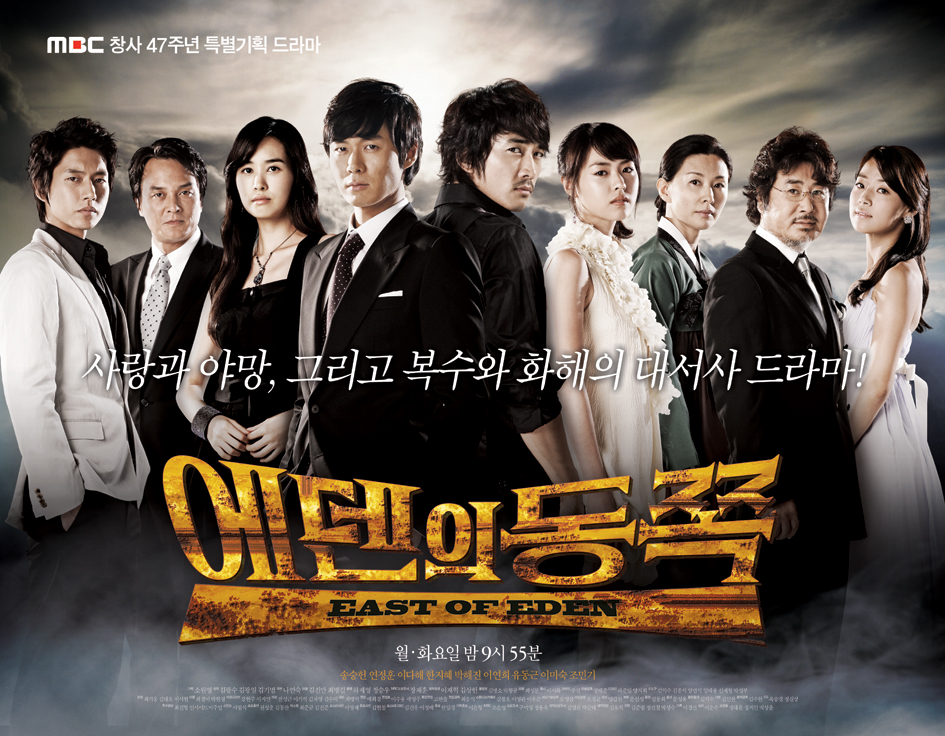 ---
Brilliant Legacy
Lee Seung Gi and Han Hyo Joo pair up in this melodrama about a rich woman who turns poor after her father's death. To make matters worse, her autistic brother went missing. And the palpable romance contributed to its successful run. When a rich woman owning a food business meets her while she was selling her dumplings, she was brought into her house and was appointed to become her heiress if she will raise the profits of her problematic branch.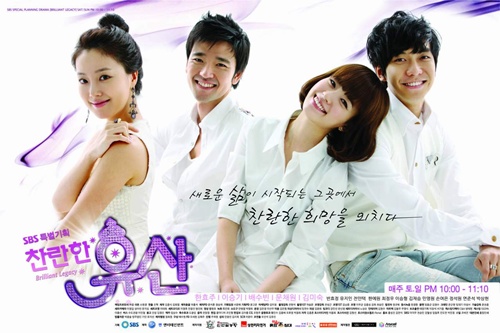 ---
Prosecutor Princess
Fab and smart, Kim So Yeon suits up to a prosecutor role who gets her entangled with a man (Park Shi Hoo), secretly meaning to cause her harm because of revenge.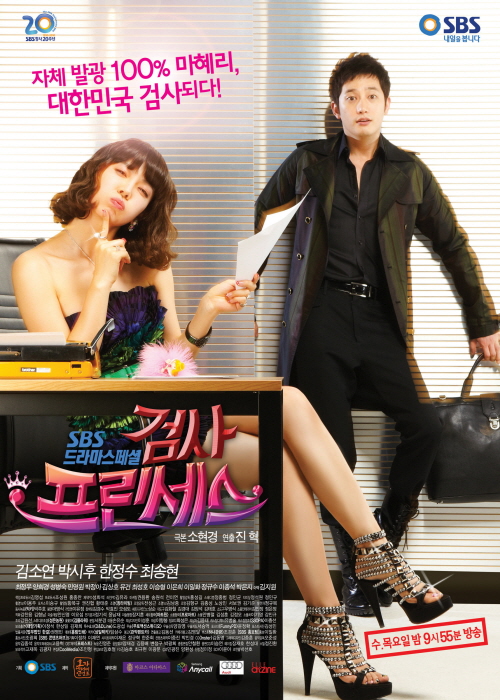 ---
Cheongdamdong Alice
Loosely negating the widely-recognized Cinderella-ish tale, Cheongdamdong Alice brims with interesting characters and have splashes of mirth, reality slaps, gold-digging lessons, PTSD nonsense, and thought-provoking love arguments.  With a rich-girl-poor-guy love affair premise, this is not a case of true love, but a love that was proven to be true.
Cheongdamdong Alice depicts a typical love story but twisting not just the conflicts – but the characters. In doing so, it raises an imbalance that has made the story true. Women dig any Cinderella story because they wanted the feeling of being rescued. In this love tale, the female lead started the conflict, she made the person who will rescue her part of the conflict, but she found a way to overcome it.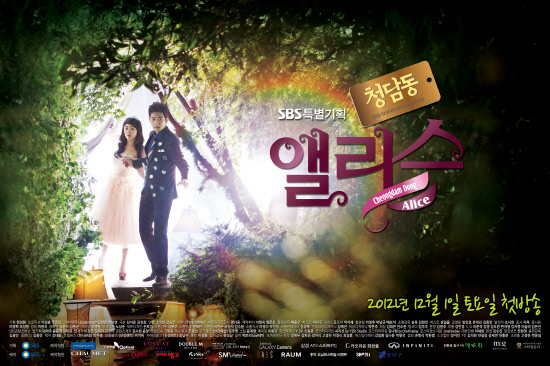 ---
May Queen
All the fundamentals of a melodrama are ever-present as the narrative crawled to its finale in May Queen. The-vilest-of-'em-all-villains. The meek-overly-optimistic-lead-girl and the good-prevailing-over-wickedness-theme.
It is a slow-moving drama but I can say I appreciated that all was explained when it comes to the conflicts raised – the motivation, the actions after the intentions, and the resolution.
What I liked about this drama is it compensated in the long run to explain everything they have to explain. It also made sure that each character gets a redeeming moment. It has become my yardstick to melodrama that's not taking romance as an integral part.
It never lost track of where it is heading. I guess it helped that it drew a delineation between the villains and the protagonists and clearly defined where the problems of the story are derived.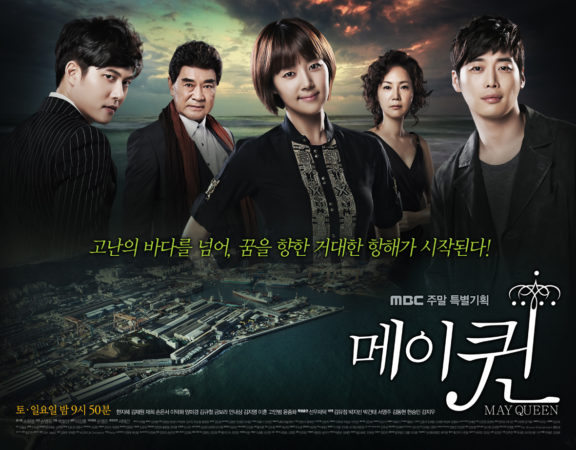 ---
Marriage Contract
While love is not the main reason that bound the love pairing to a connection, the marriage contract became the impetus of this series' engaging story.
Bombarded with respective individual problems, U and Lee Seo Jin's characters eventually find solace with each other. Serving a kind of romance that K-Dramaland does not typically give, made the series memorable.
It also evinced how Uee has progressed and become comfortable with her skin as an actress.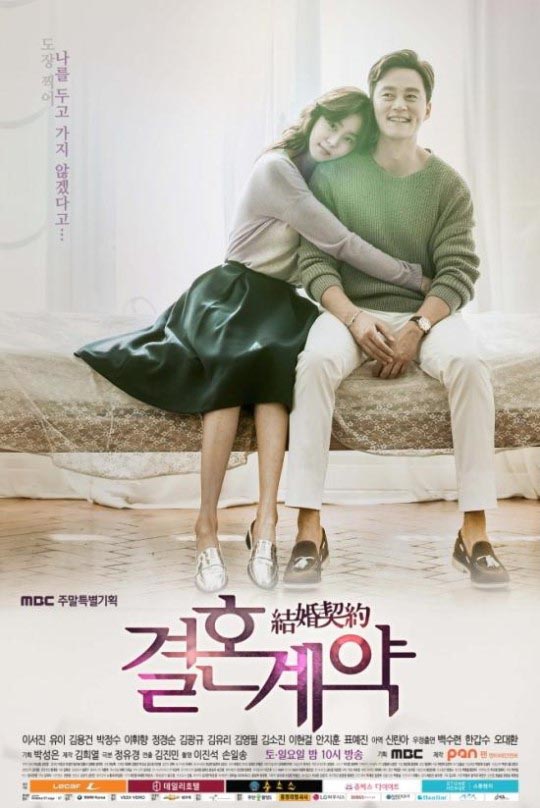 ---
High Society
Featuring two equally engrossing love stories, High Society reminisces a young woman's favorite love novel. Its predictability is interestingly its charm.
While the other love pairing shows more of the pride and apprehensions of committing to a relationship; the other love pairing takes the easy nonetheless sweet route of feeling the love moment as it is.
A must-watch drama for a Park Hyung Sik fan.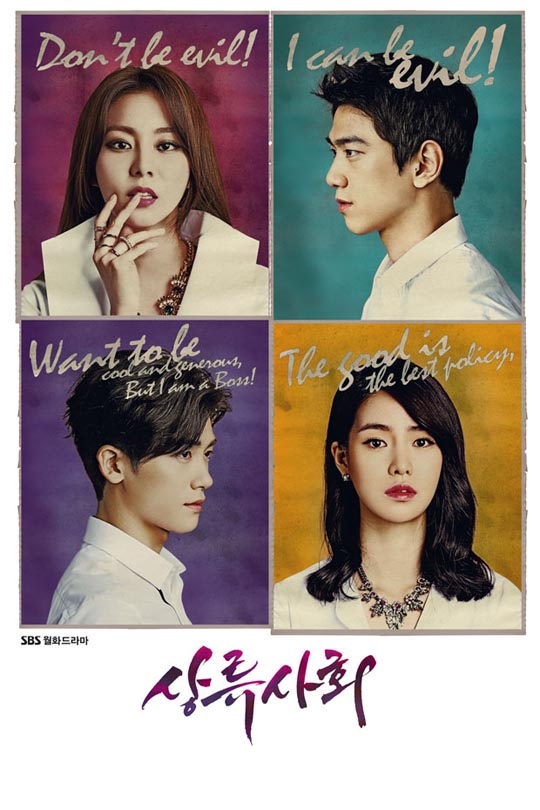 ---
SKY Castle
Beautiful on its own right, SKY Castle was not something spectacular that ever graced K-Drama land, to be honest. If we mull over the lessons from its fictional world perspective, all those family dramas are honestly sad realities, which can make the viewers retrospect.
All the four featured families had imparted indispensable lessons about family relationships, parental failures, and marital hitches. Depicting the debilitating pressure of youth on strengthening their education merits for their future was another excellent highlight.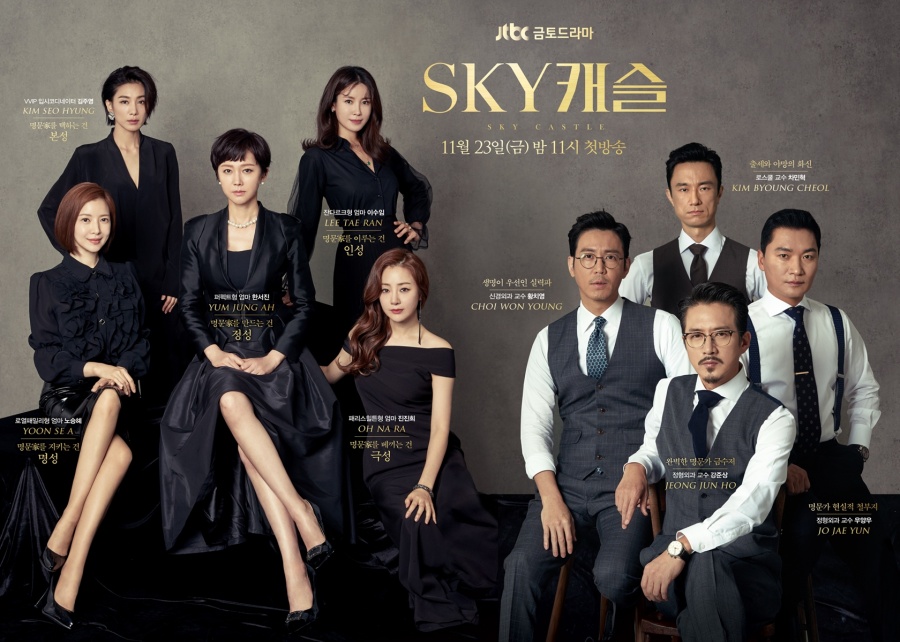 ---
Love Affairs in the Afternoon
Love Affairs In The Afternoon strangely absorbs you to its firm invitation in understanding the perspectives of people who succumb to marriage betrayals.
Exploring the reasons and emotions that bring about failed marriage was tackled in the series. Threading on a sensitive and complicated theme, the realistic conflicts depicted are engrossing to watch.
Its classy setup and strong emotional frames are complemented well with subtle yet piercing painful realities coming from the perspective of the characters.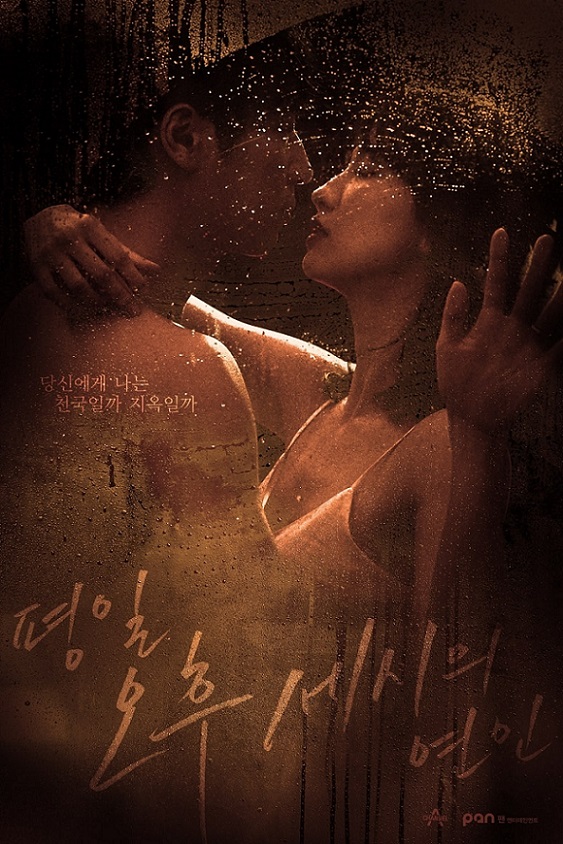 ---
The World of the Married
The World Of The Married was sometimes confounding; other times it was saddening and there were times when it was extremely frustrating. Nonetheless, it was a highly satisfactory watch and worth all the attention.  It is not just about infidelity or revenge. Thickly layered, the drama covers topics that are much deeper than these.
The narrative can be divided into three parts: the infidelity and repayment for the same; dealing with the aftermath of separation and alternating emotions; and consequences of past mistakes.
In each of these parts, the show presents a life-changing lesson that instead of holding on to an irreparable relationship, it is better to let go, move on and forget about it before it is too late.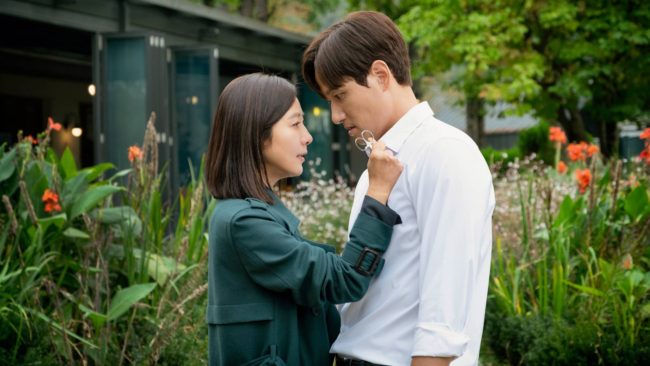 ---
#ChasingLove&Dreams
Gourmet
Exploring the world of Joseon cuisine in modern times has been made more engrossing in Gourmet. A family skilled in cooking traditional food is put to test on who gets to inherit the restaurant business. A food and charming feast for Kim Rae Won followers.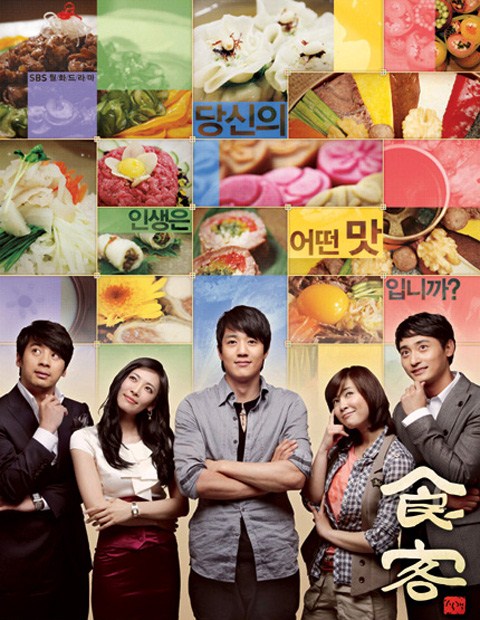 ---
Bread Love and Dreams
Yoon Si Yoon's breakout performance is also the 25th highest-rated drama of all time. The 30-episode series threads on the story of a baker who worked with diligence and passion to achieve his dream. The series also stars Eugene and Joo Won.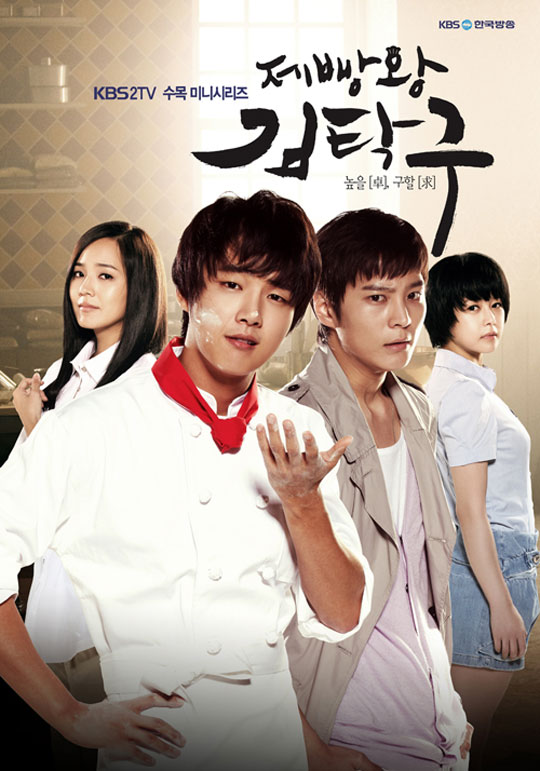 ---
Start-Up
Start-Up spurs a realization that every experience learned and every feat achieved in career building, flourish not just with passion and dream. It incidentally prospers through commitment and tenacity, by translating opportunities and ideas into action.
Apart from the usually featured love stories, the series draws attention to its healthy dose of non-romantic relationship. From self-love to selfless love, Start-Up also gives prominence to bromance and strengthening family affinity.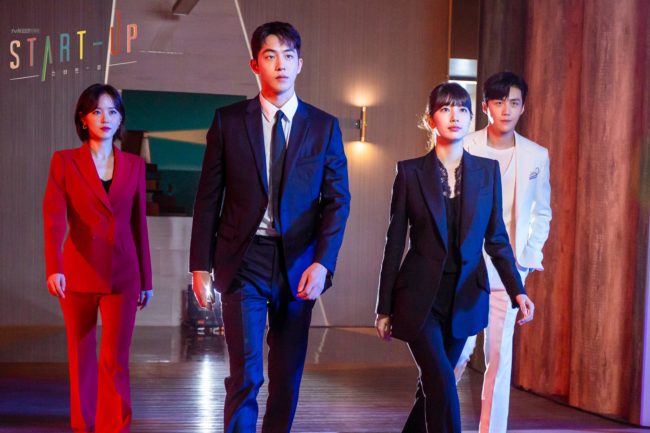 ---
#SchoolDramasCelebratingYouth&Love
Dream High
Served with young love and music, Dream High hit the right concoction of a well-conceived youth story that heartens. Fitting to its title, it thrives on an optimistic note of young music dreamers.
Kim Soo Hyun, Bae Suzy, IU, Ok Taecyeon, Ham Eun Jung, and Wooyoung are all phenomenal in their portrayals of music students at Kirin Art High School. Proving their potentials and skills as it intertwines with their personal issues, rivalries, friendship, and romance.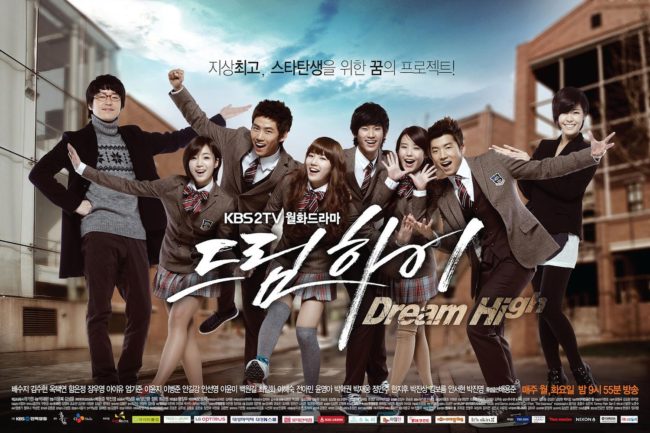 ---
You've Fallen For Me
Perhaps You've Fallen For Me might make the cut to cupid's cupid's favorite love tale. It is a classic hate-that-I-love-you spectacle that will sweep the audience off their feet due to its invigorating romantic spirit.
With amazing music and love pairing, it's a good addition to your watch list.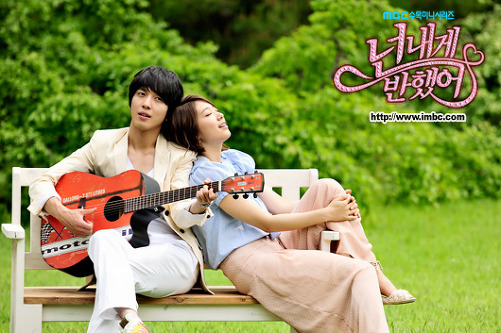 ---
School 2013 
School 2013 narrates the typical classroom setting where side stories of the A-student, bullies, slow-learners, mediocre and uncaring students struggle to keep up with their personal issues alongside the stress they are getting while getting educated.
Easy to digest, almost anyone can relate to because everyone was once a student. Bromance between Lee Jong Suk and Kim Woo Bin definitely left an imprint. The problems raised in this series are disheartening, honest, and retrospective.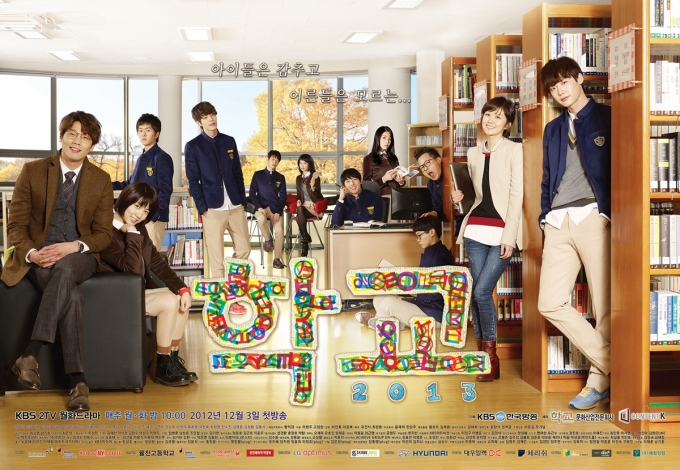 ---
The Heirs
The Heirs belatedly bloomed with its narrative. I love that the characters moved to a positive redemption and the rich-boy-poor-girl love story did not thread to a fairytale with stubborn Cinderella and not thinking Prince Charming even if it moved to a predictable ending.
Being stronger with its imperfections, it has managed to tug my emotions with the heartwarming and love-affirming romantic scenes.
Flaws and all, I love that this drama reminded me that at one point in our lives, when we were younger – we love blindly, truthfully, and happily. We went from bliss to pain; to staying together to letting go, and it has improved our love perspective as a person.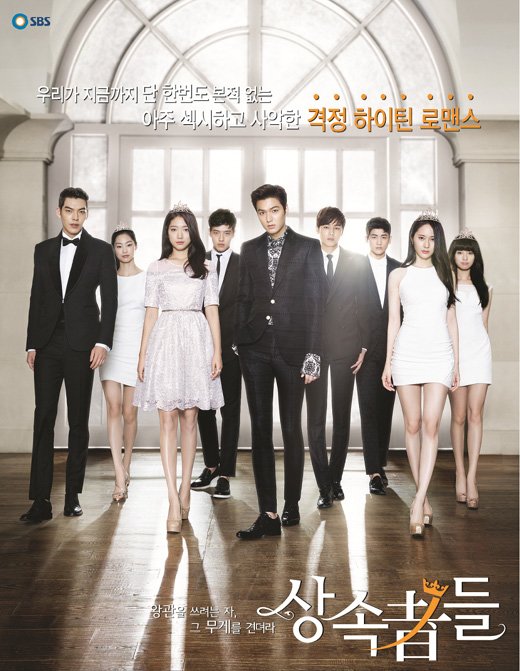 ---
Weightlifting Fairy Kim Bok Joo
One weekend, when I was done with my pending reviews and watch list, I picked this drama, and before I realized it, I was giggling and crazily laughing uncaring if the entire village will wake up due to my K-Drama late-night frenzy. *swaaag
Making you reminisce your youth days, it is a genuine coming of age story. It beautifully captures the joy and pain and everything in between of being young… of building dreams and of falling in love for the first time.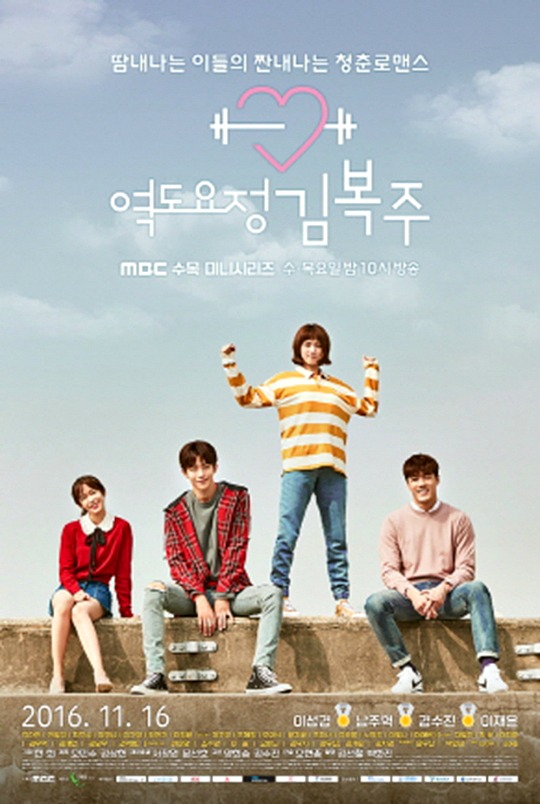 ---
Reply 1997
Reply 1997 sprints all the way to a viewer's heart with its vibrant characters, nostalgic premise, fangirl foolish escapades, friendship stories; and of course the crazy first love. It is suave, witty, and comical. Featuring a relatively rookie actor cast, it easily hooks attention and heart.
2012 Korean dramas have maximized the use of time elements. But for Reply 1997, it is realistic and nostalgic. Prepare to sweetly sigh, cry and laugh out loud while joining the characters in delving into their younger years.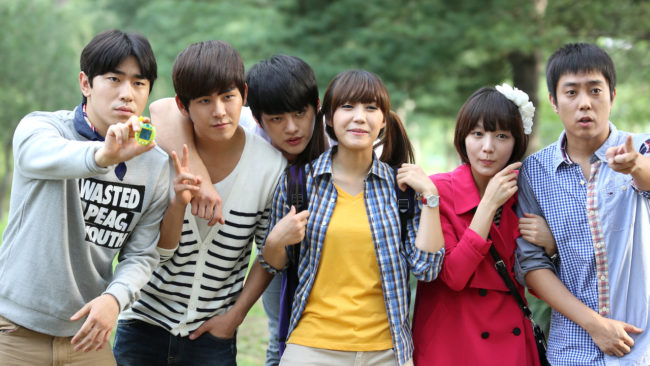 ---
My ID Is Gangnam Beauty
My ID is Gangnam Beauty thankfully proves how youth dramas do not warrant immature characters while treading on excess baggage of being young, chasing dreams, and discovering love.
It easily hooks due to its refreshing mood and successfully elevates its game through romantic notes in the waning episodes.
One of those rare few youth dramas that I gladly recommend if I will be asked for K-drama suggestions on the spot; because of its nicely paced, decently acted and engaging overall appeal.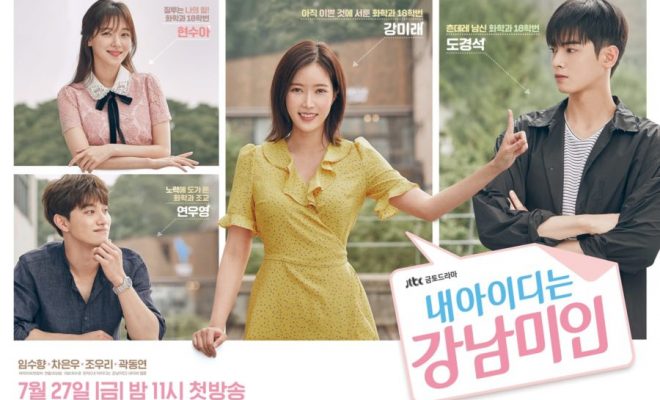 ---
---
#ResonatingWeepfestStories
Five Fingers
When you have your protagonist, villains, and counter-villains living under the same roof scheming on how they can make each other suffer and retaliating at the same time, you get the best drama cast ensemble acting-wise.
I present you Five Fingers – a story of a dysfunctional family that burned each episode with intense unlimited angst thrown at each other in a battle where money is thicker than blood and first love.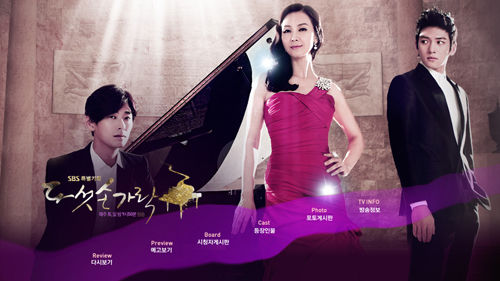 ---
Missing You
Staying away from the chaebol-love-you-hate-you love stories, Missing You plunges into a dark and painful romance between a girl who was left behind by her friend and first love, and the man who waited for 14 years to make up for letting go of the girl he first loved.
We normally get a love triangle where the third wheel stood as the villain because the main couple's love is really unrequited, but this time, viewers are rendered weeping, confused, annoyed, and don't know what to do on thinking how complicated the love triangle is.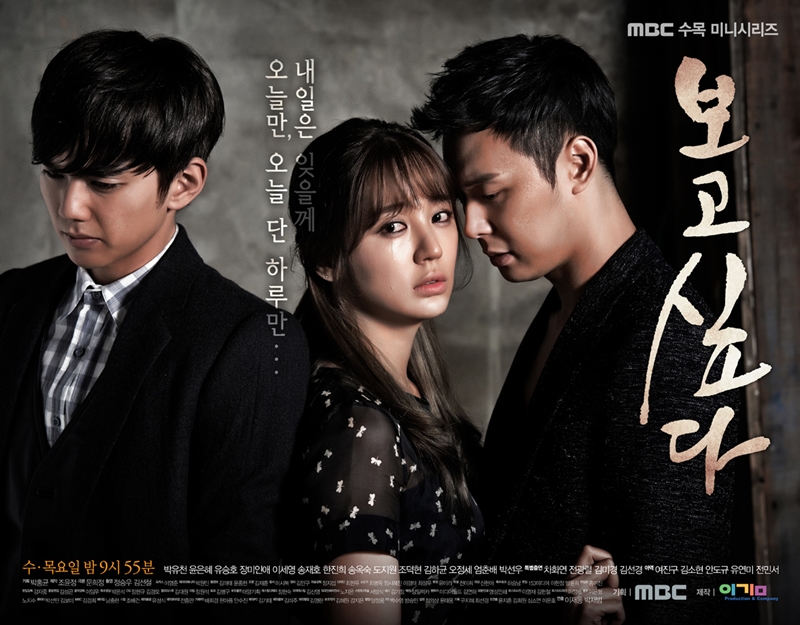 ---
That Winter The Wind Blows
Loving someone when you are literally blind takes faith beyond reasons, and finding a reason to live because you love someone takes bravery beyond faith. These are the two love lessons I have learned from That Winter The Wind Blows couple.
It is a poignant love drama that makes you remember how you are scared to start a love you were unsure of, and how you took the odds to claim it. This is a cure for people with "trust issues" and its delightful and piercing romance take definitely appeals to people wanting to love and wanting to be loved back.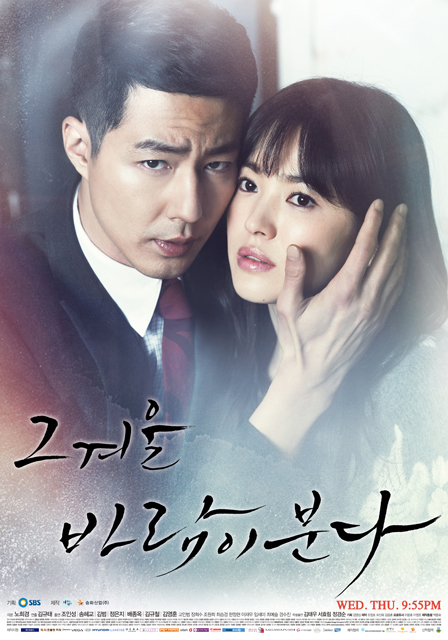 ---
Secret Love
One of those dramas which start slow but zoom in for a runaway hit, Secret Love takes a thrilling route with impressive cliffhangers.
The unearthing of the secrets involving the lead characters is just mesmerizingly addictive. Although running on revenge tone, it does not emotionally overwhelm.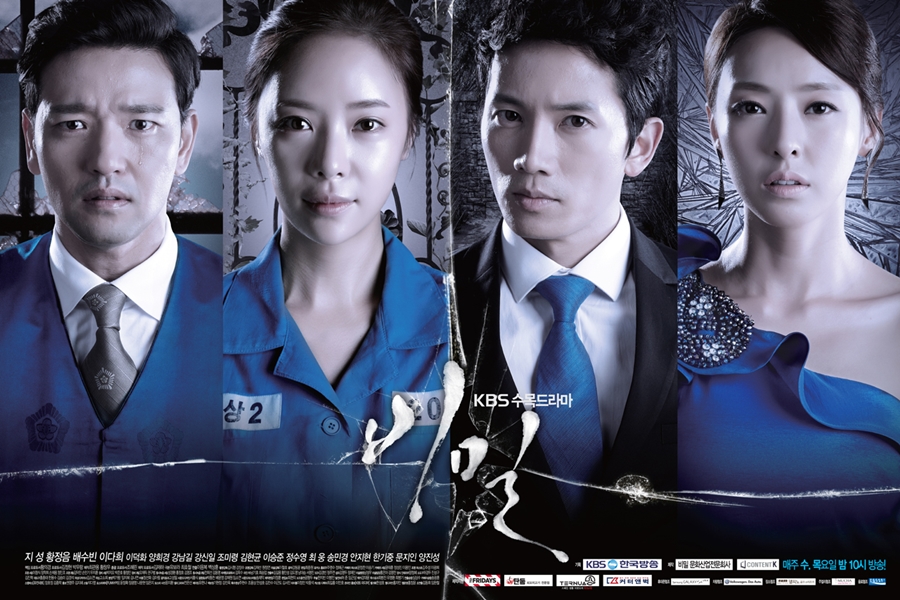 ---
This is My Love / Beloved Eun-dong
Hitting a strong narrative, This is My Love narrates a love story so blissful and agonizing as it came straight from a classic love novel.
It can put the audience in a trance while finding a solution for everyone to be happy in the story. Deeply evoking, it reminisces the casualties of failed relationships and the bliss of fighting for the love you think is rightfully yours.
This drama reminds you of your greatest love and proves how love is meant to be when you work for it to happen.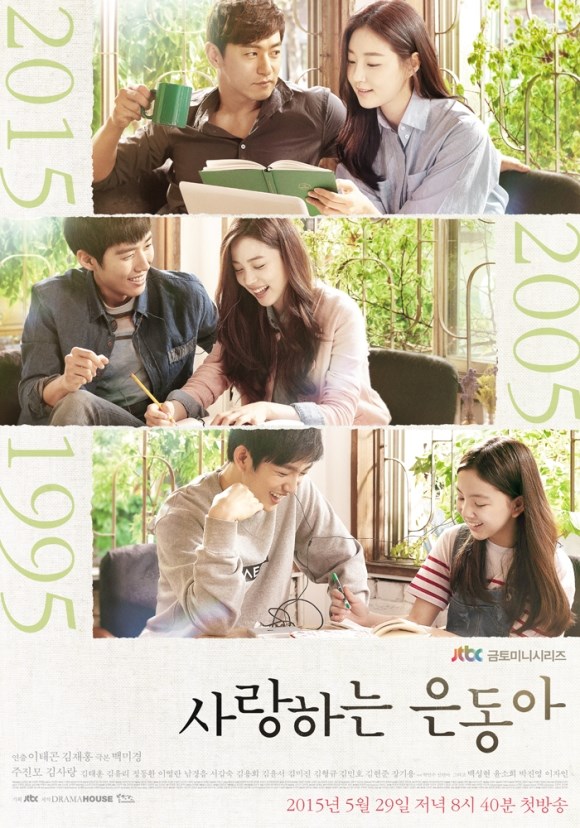 ---
Uncontrollably Fond
The thing about Uncontrollably Fond is that it taps into those memories of lost and depressing love that people don't want to look back anymore in their lives.
It is not a happy-ever-after kind of romance that appeals typically to almost anyone, instead, Uncontrollably Fond delves to the most shameful, most regretful, and most painful things anyone can do because of love.
Emotionally invested is not a big enough word to describe how this angsty melodrama affected my thoughts, like how I deal with life decisions. Kim Woo Bin and Bae Suzy really did a great job in this series.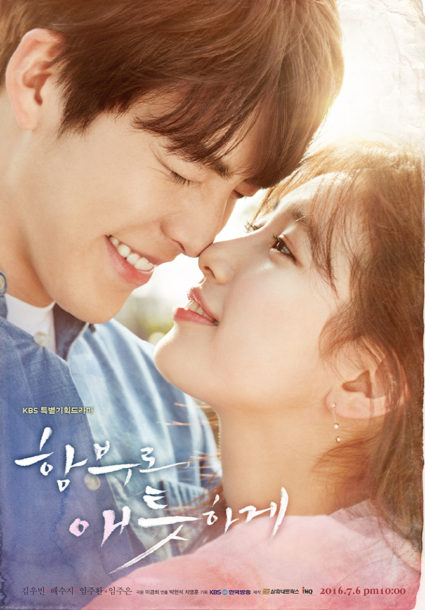 ---
Mask
I enjoyed the theatrics and the melodrama clichés because Mask in its entirety is not sporadically sketched and is focused on the penultimate closure. I like it when dramas are overbearing because there's an established premise to support them. That is the case for this Ju Ji Hoon and Soo Ae love pairing.
I got affected by the heavy scenes, but they did not overwhelm me with exhausting episode weep runs. Truly, what I perceived melodrama should have evolved to since the weep-fest days in the early 2000s.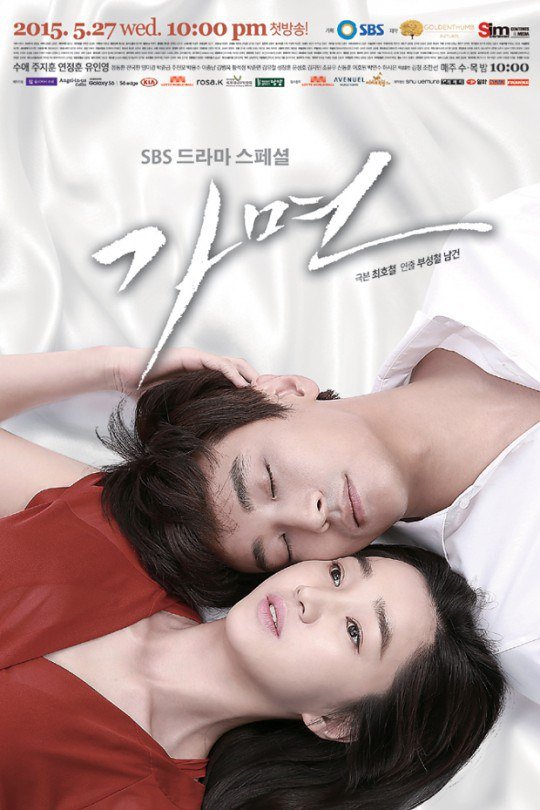 ---
#HealingKDramas
Thank You
Heartening and life-affirming, Thank You traverses the story of a mother who cares for her daughter whose blood was accidentally tainted with the HIV virus. Jang Hyuk and Gong Hyo Jin created resonating characters in this small-village set drama.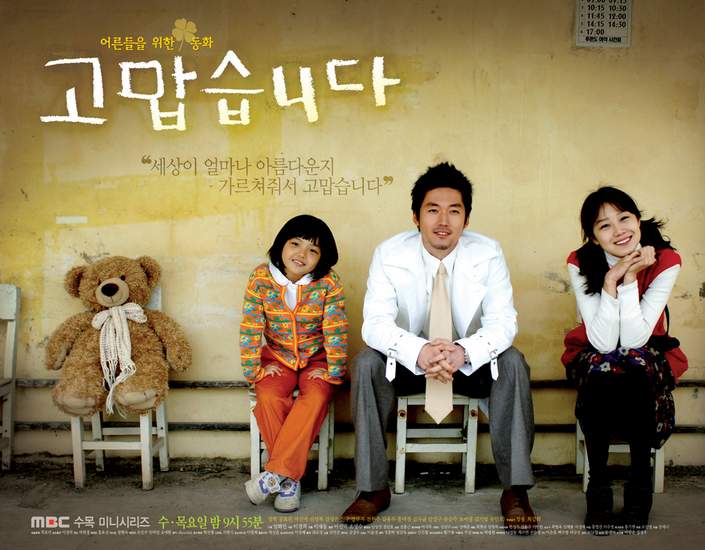 ---
Beethoven Virus
Music and healing messages take the center stage in Beethoven Virus. Kim Myung Min at his usual best is just a bonus. A must-watch series for any Jang Keun Suk fan.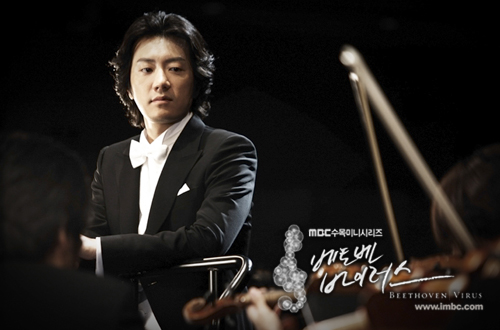 ---
Scent of a Woman
Looking back what I like most about this drama is how, for a change, I got the conflict first in one big blow at the beginning of the series and I stayed glued to it even when I got the picture of expected possibilities. Knowing the initially laid problem, Scent of a Woman anticipates how they will reach the climax, and how the characters will play together to achieve it.
Love and life-affirming, if you are looking for a drama that will make you laugh, fall in love, cry and be hopeful all at the same time, this one is for you.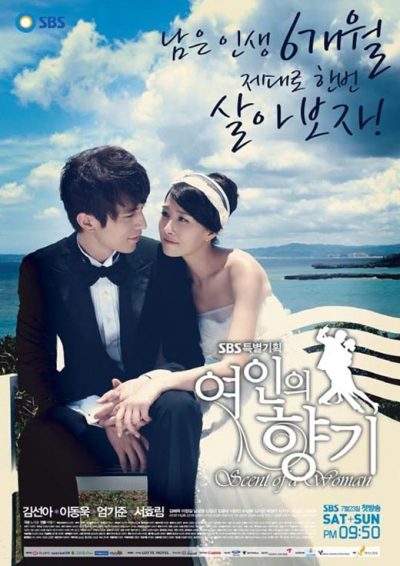 ---
Padam Padam
One of the forerunners of JTBC's debut year, Padam Padam is a Noh Hee Kyung penned drama. As such, its lyrical screenplay translates to a heartfelt love narrative. In fantasy-romance flair, it captures the skill and charm of Jung Woo Sung as an ex-convict who will fall for the niece of the person who caused his jail sentence.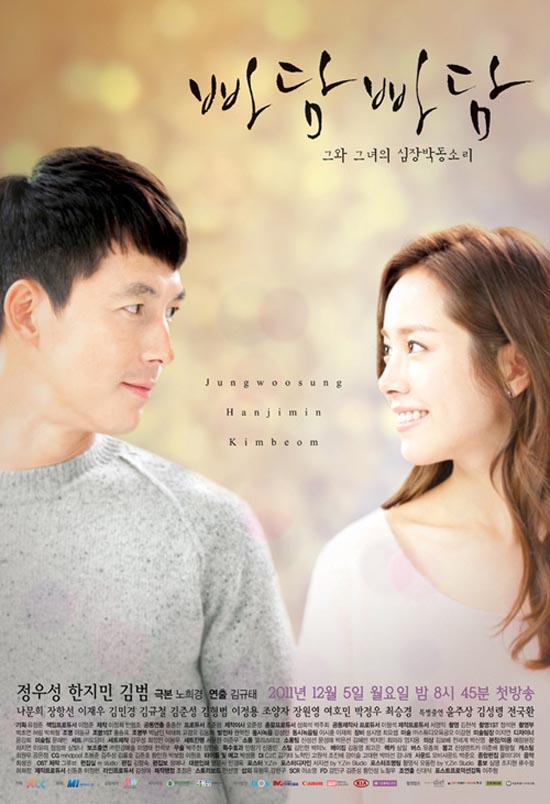 ---
Dr. Romantic
The high ratings Dr. Romantic achieved justified the impeccable performances the cast gave to the first medical drama I ever liked. The doctors of Doldam hospital feasted on showing off the dynamic interaction hence turning the surgeries worth watching.
Blending well the character growth while sticking to the medical world premise was successfully achieved thanks to how the actors brought out their characters' resonance.  The character-driven story left me wondering why I suddenly became a cult follower when the base narrative is bare and typical.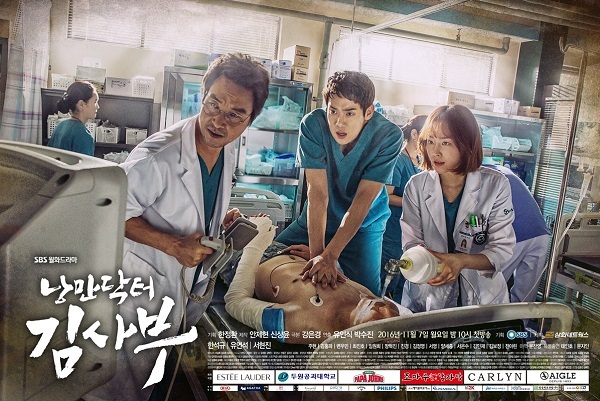 ---
Dear My Friends
Ruminative and remarkably penned, Dear My Friends contemplates life-affirming messages about family and friendship. While stressing on love and career lessons, the different perspectives of its elderly-dominated cast ran poignant realizations perfect for any viewer's age.
Traversing the story of eight friends while fusing the story of the female lead, it gifted an insightful TV drama experience. To date, this series seemingly written to celebrate life is a highly recommended series that is best watched with family and friends.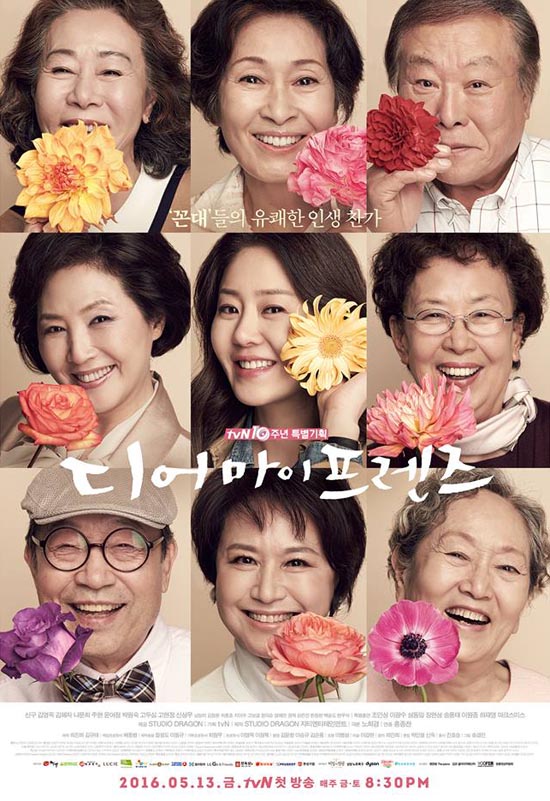 ---
The Package
The fleeting romance of the lead couple in The Package radiates a resonating message that you can love instantaneously, fall out of it and love more at the right time. It is a romantic gift that is ironically spirited while running on a wistful narrative.
The supporting chronicles appear like puzzle pieces meant to complete the entire picture of the tale. It results in an excellent capture of the drama's ultimate message – how personal relationships, romantic or otherwise, won't reveal apprehensions due to a man's self-sacrificing nature.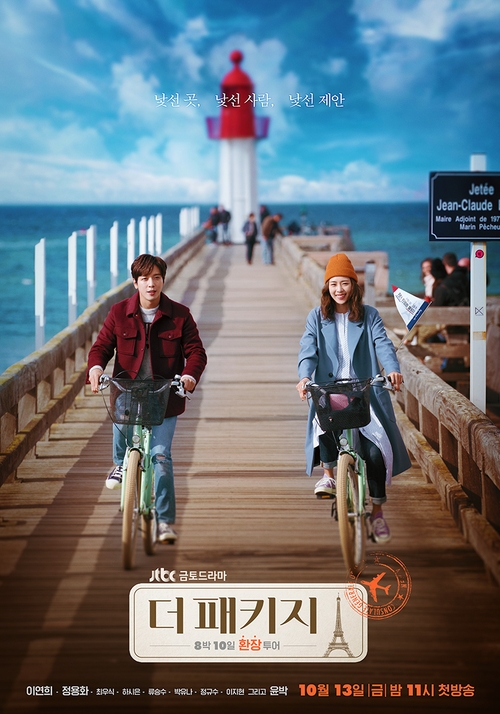 ---
Miss Hammurabi
Weighing the judgment on who deserves to be gratified, Miss Hammurabi gives off a consoling effect as it courageously probes in showing how human flaws and pains either motivate or shatter a person.
Although slightly sprinkled, romance is not an integral plot game-changer for Miss Hammurabi. Humor is evident, but it is the overall design of the main leads' growth coinciding with the lessons they learned from the legal problems they handled – that makes jTBC's legal story a must-watch drama you should include to your list.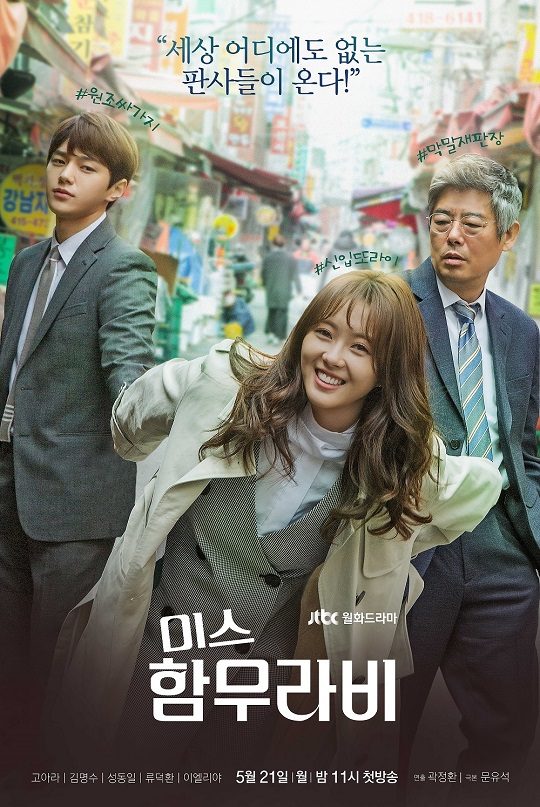 ---
Dr. Romantic 2
Amidst the numerous inspiring lessons, you can get from Dr. Romantic 2, conveying the strength to not give up on asking why we live and what we live for left a lingering impression for me.
The series was cut to be enjoyed by adults whose problems mostly circled to the emotionally draining problems in their careers and personal lives. From the outside, the drama felt deceptively trite. However, its lingering imprint was deeply satisfying.
Ultimately, finding one's purpose is what the series wishes to impart.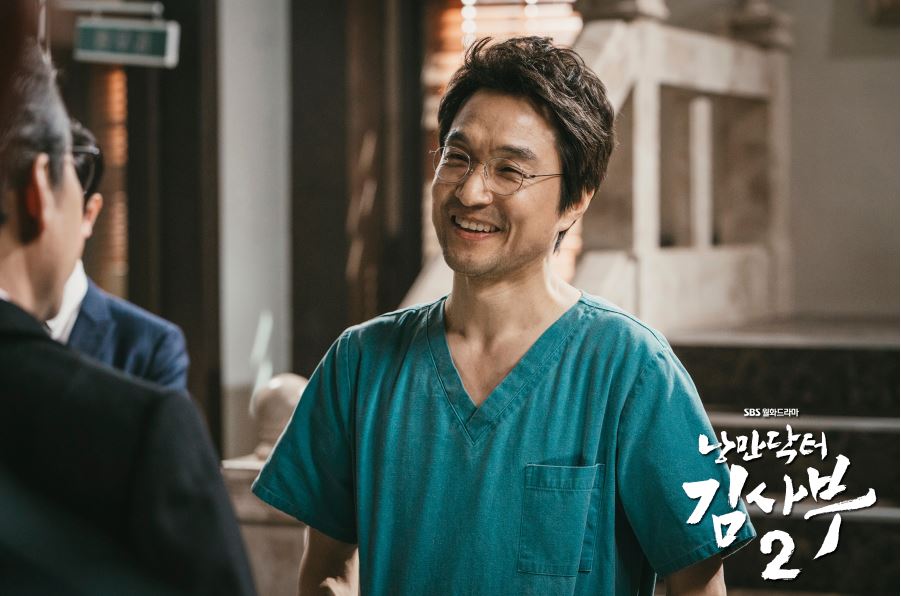 ---
My Mister
My Mister has introduced characters who are living up to the weight of life realities. Through their shared pain, they find out the meaning of life through mutual healing.
The series pictures ordinary flawed characters, making the viewers able to relate to their pains as if they are their own. Narrated in the perspective of a young woman who has long given up with the miserable life she had to live, My Mister takes you to a breathtaking acceptance of how happiness never amounts to the level of success, fame, and money, but by living life to the fullest.
---
---
#FantasticFantasyRomance
My Girlfriend is a Gumiho
A rich, lazy college student (Lee Seung Gi) dreams of becoming an action star accidentally freed a pretty woman (Shin Min Ah) from an enchanted picture. She turns out to be a nine-tailed fox imprisoned for a long time. The two work on their dreams of becoming an actor and becoming a human and soon enough fell in love with each other.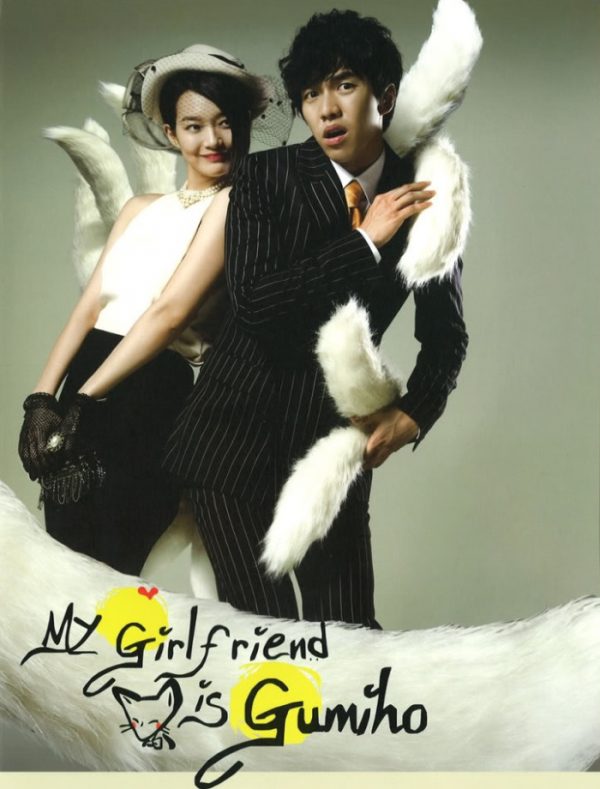 ---
Secret Garden
Secret Garden is your drama to see when you want a k-drama marathon vacation.  It plays well in keeping the excitement stable and hits a love progression which the viewers loyally cheer for. The fantasy body-switching plot is a brilliant addition to keep the story bubbly as well as the reversal of roles for the strong heroine and weak but charming lead man.
The strength of how the love couple bickers along the way to realize they are both rendered by the love bind they throw at each other unconsciously will make you mark this drama as an all-time favorite.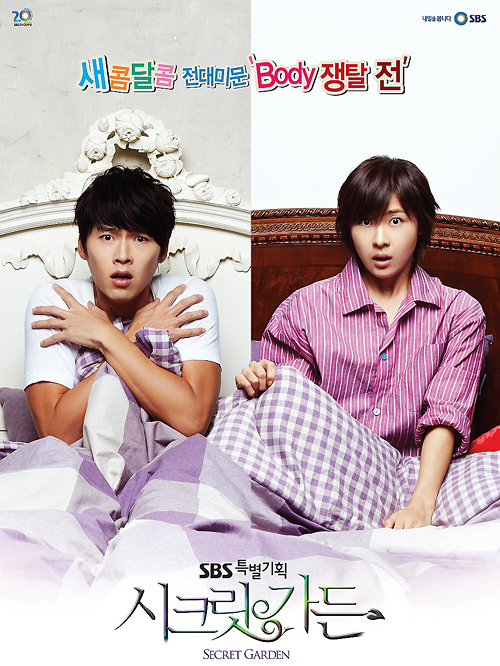 ---
49 Days
For 49 days, a woman was given a task to find three people who will genuinely cry for her. She met an accident and was in a coma, and the Scheduler (Jung Il Woo) gave her a deal if she wants to prolong her life.
She hosts in the body of a convenience store part-timer whose sorry life is the exact opposite of hers. Along the way though, she will discover painful realities before her accident and will be in an agonizing situation whether having another life lease matters.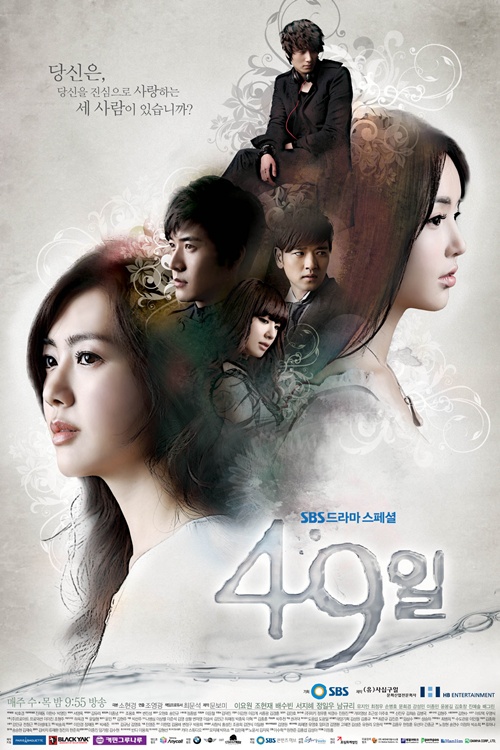 ---
The Master's Sun
In the sea of dramas where stories are usually woven from the rich-boy-poor-girl love affair or the male-pretending-lead-girl, a you-and-me-against-the-ghosts love story hit all the romantic nerves of drama fans with its comic spooky vibes.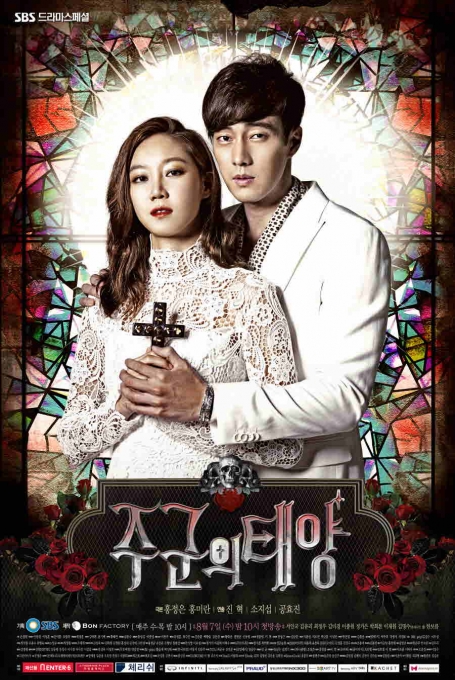 ---
My Love From The Star
Rarely did a Korean romcom drama approach me and sweep me off of my feet every episode up to the finale. To say that I was happy throughout my drama-stalking was an understatement, I was so elated with it.
You see, love stories need not be so big romantic kind of way, not that I didn't like the "alien-who-loved-me" twist but My Love From The Star drew a great following because of the vibrant characters who have really brought to life their fictional images to an unforgettable and you-can't-help-but-relate-to kind of way.
Fate, chance encounters, and brave "i-love-you-right-now claims have never been so perfectly achieved until this love story graced the K-drama screen.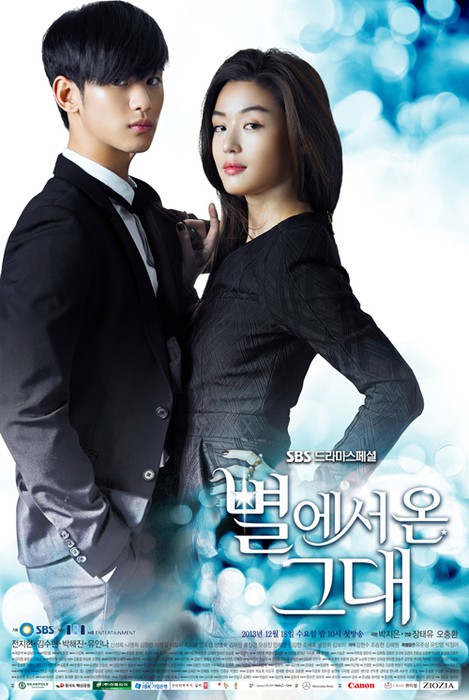 ---
Rooftop Prince
Initiating the time-space warp trend for 2012 Korean dramas is this delectable treat of time-traveling Joseon Crown Prince and his adorable minions to literally learn a lesson from destiny. The time portal brought them to vivacious Park Ha's rooftop house, and the latter was forced to help the men to adapt to modern living.
Compelling, addictive, and full of laughing out loud scenes, this will be one of my favorites for 2012.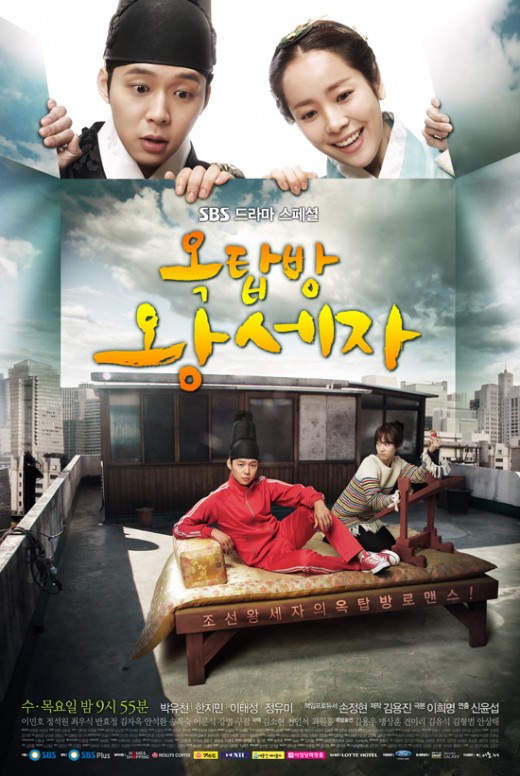 ---
Oh My Ghost
Bright, cheerful, and feel-good have always been the aftereffect of an episode dose of Oh My Ghost for me. The supernatural plot is a make-or-break deal in K-Dramas. It needs to be flaunting when the plot needs it, and it needs to see reasons when you overexpose it.
It is the most consistent romantic comedy among 2015 Korean Dramas, yes even with the slight tragic plot. The chemistry of the love couple is impeccable that all the followers of this drama would agree how Bong Sun and Sun Woo made our heart fluttered with their bipolar-disorder-misguided-romance.
If you are needing a love elixir to boost your already blooming relationship or if you just want a perfect rom-com drama, this one is for you.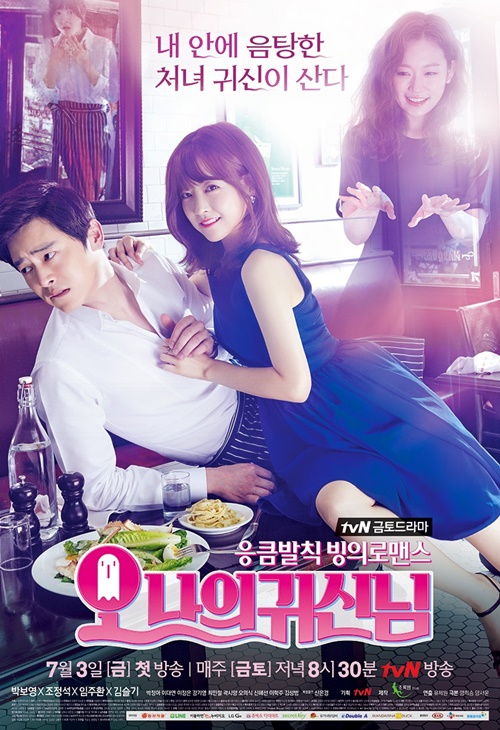 ---
The Legend of the Blue Sea
The Legend of the Blue Sea is strong on the candied-heart-fluttering moments, but even stronger on relaying the couple's sweet and yet agonizing journey to endure the love they have in the present in the pretext of a human-mermaid romance impossibility.
It neatly executed the narrative by using simple rules considering its metaphysical premise. It modernized the reincarnation plot, by playing the resident drama fix of how love overcomes anything and beyond everything.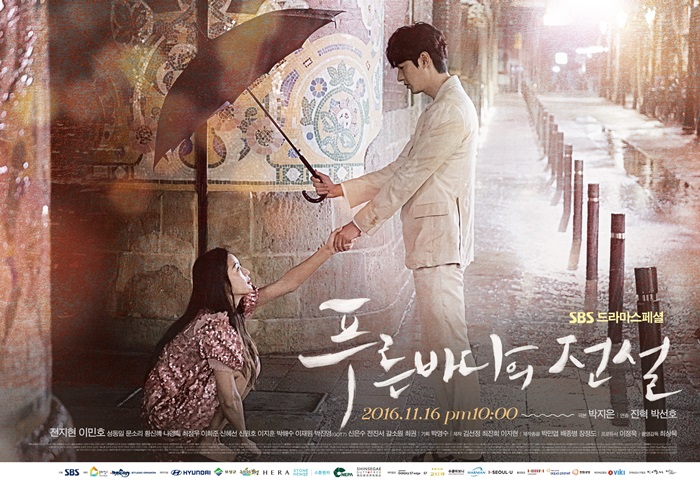 ---
W: Two Worlds
Sprinting to a mind-blowing setting and pushing the viewers to an extent of an imaginary world where everything is possible to happen, W: Two Worlds spurred a lot of jaw-dropping and head-splitting moments following Kang Chul and his adventures.
Discovering a world inside the world he lives in; Lee Jong Suk's portrayal notched a memorable K-Drama hero through its richly sketched foundation story.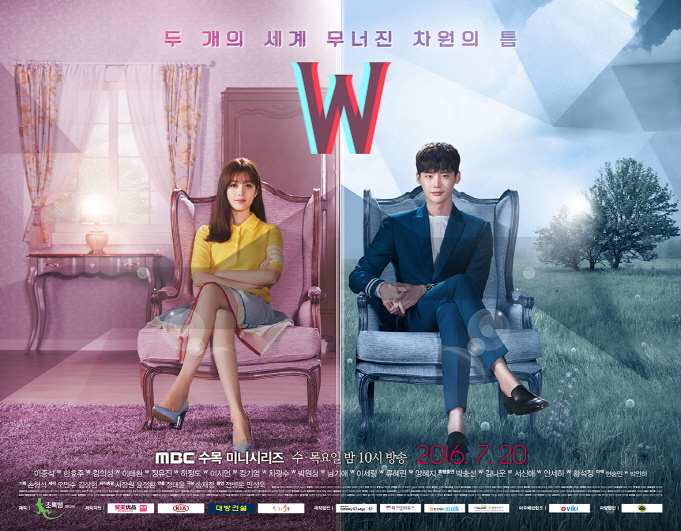 ---
Strong Girl Bong Soon
The quirky fantasy rom-com secured an immense following through the love couple's endearing chemistry. Amidst the noticeable plot fillers, the love frames were what resulted in Bong-bong and Min-min couple's impressive social media following.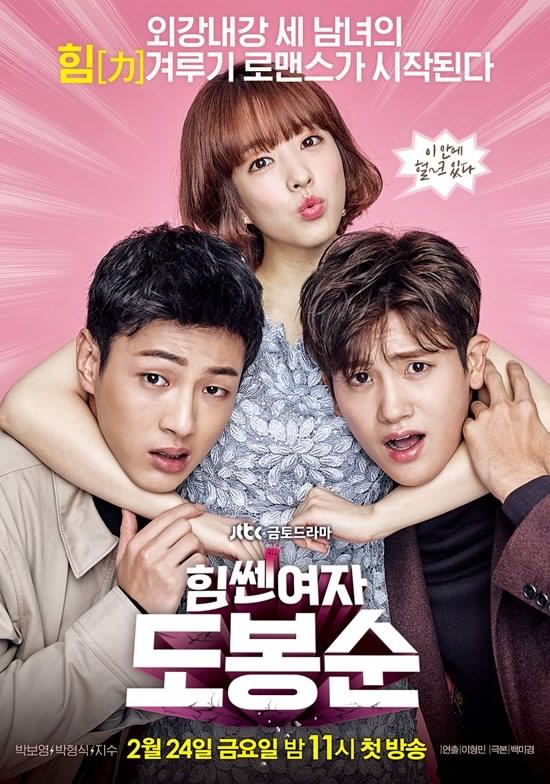 ---
While You Were Sleeping
Bringing together the thrills of the legal drama premise and the fated love frosted story is the strength that mobilizes the addictive surge of the drama. Thumbs up to the clear delineation of the heroes versus villain showdown that does not exaggerate.
The quick-witted main leads maneuver the tale through their shared visions and are never stubborn to think ahead of the imaginary conflicts thrown at them. They patiently tackle together the maze-like answer to the final conflict.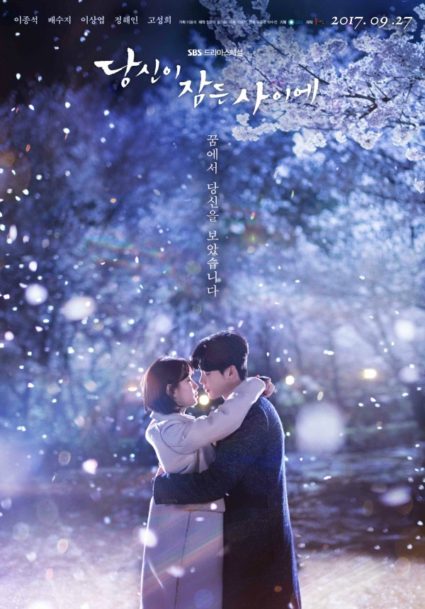 ---
Memories of the Alhambra
Sans the safe landing, and if we were given a definite answer if Jin Woo's return in the game also transcends to his real life, the series would have been perfect.
Memories of the Alhambra still scores high among the dramas I saw in recent years owing to how it kept surprising me with its imaginative premise and well-utilized cast.
It was all magnificently gliding up to the last episode that I refuse to wallow in the frustrating last note of the series. Still my drama-to-beat parameter for the parade of 2019 Korean dramas this season.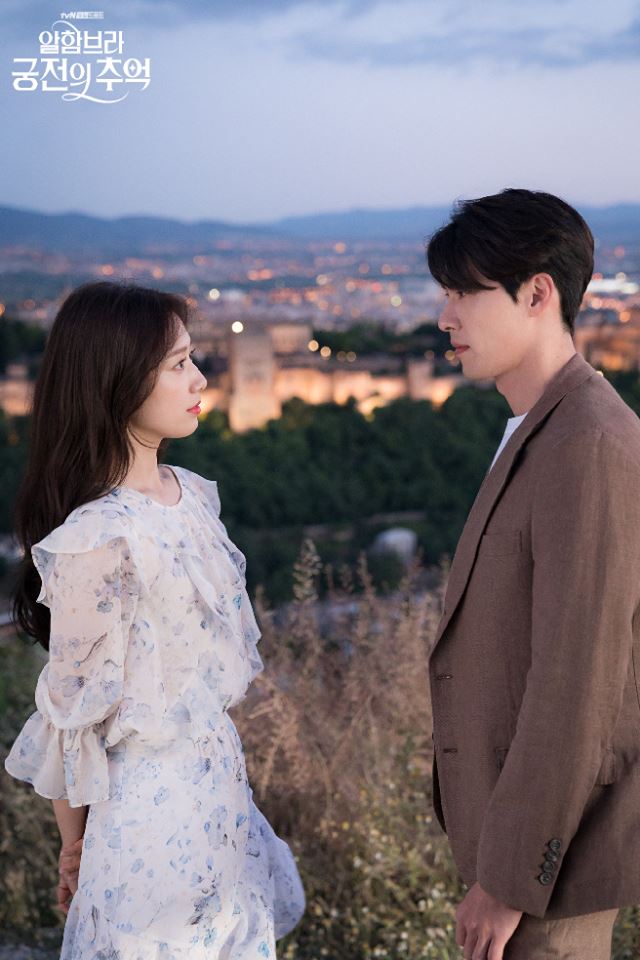 ---
Chicago Typewriter
Chicago Typewriter defies creative boundaries as it switches the past and present timelines without losing the brilliant writing and fascinating characters that moved in the story. It takes pride in balancing romance and friendship. The ingenious weaving of the fictional thread sets a basic rule that the viewers have to accept — the dynamic reincarnation plot that involves a life-affirming friendship between two friends who love the same girl.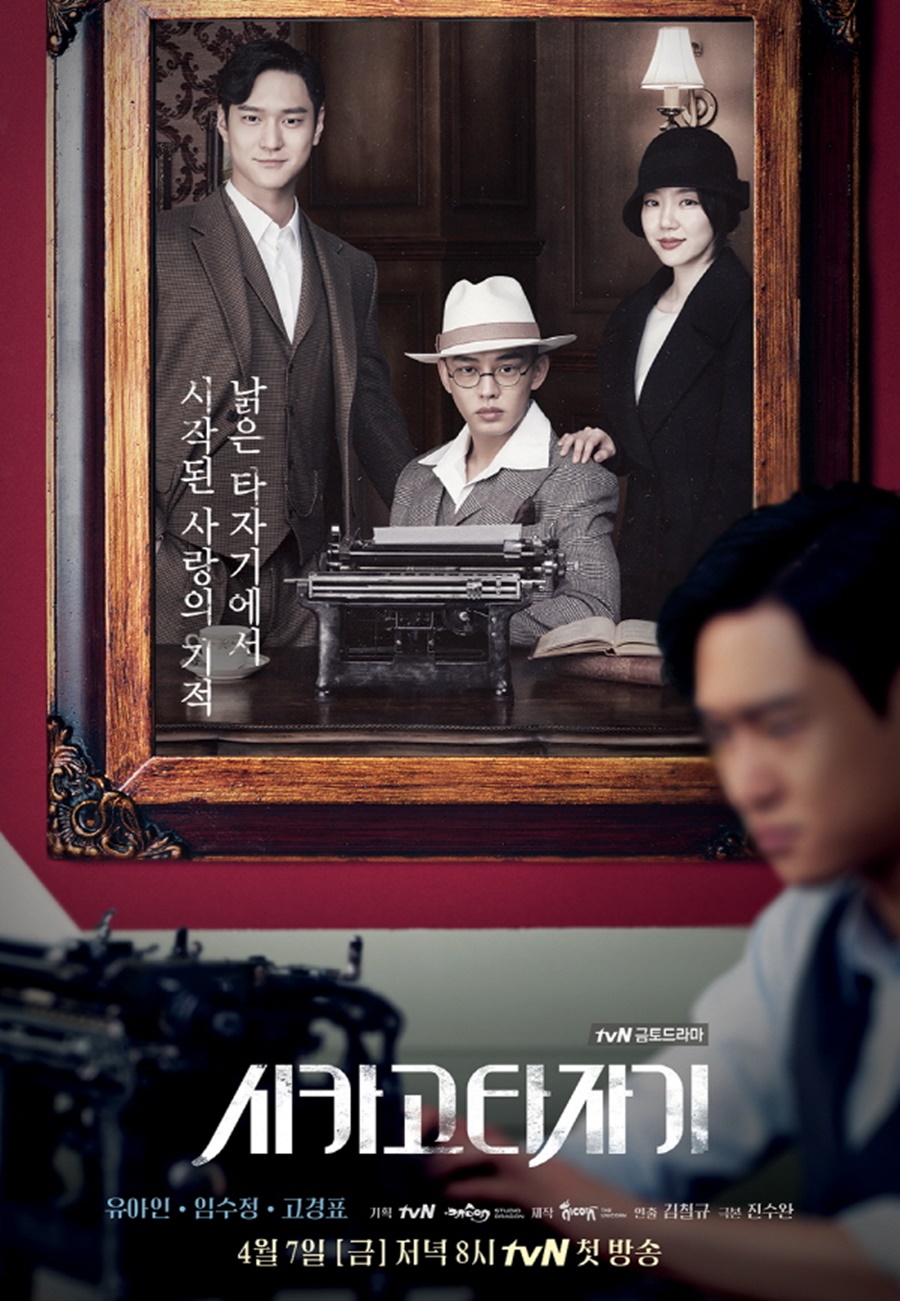 ---
A Korean Odyssey
The series joins the fantasy-romance trend dominating K-dramaland in recent months, and is strong in limning character sketches of the supernatural beings depicted in the story. It also highlights interesting arcs and bends that raise awareness on modern societal problems through side problems solved in the story before the culminating conflict.
A Korean Odyssey spins a thickly designed plot, which focuses on character redemption, with the romance plot acting as the supporting driver to achieve the designed pilgrimage of the characters. It makes use of realistic storytelling inducing addictive bliss and burrowing pain following its supernatural premise.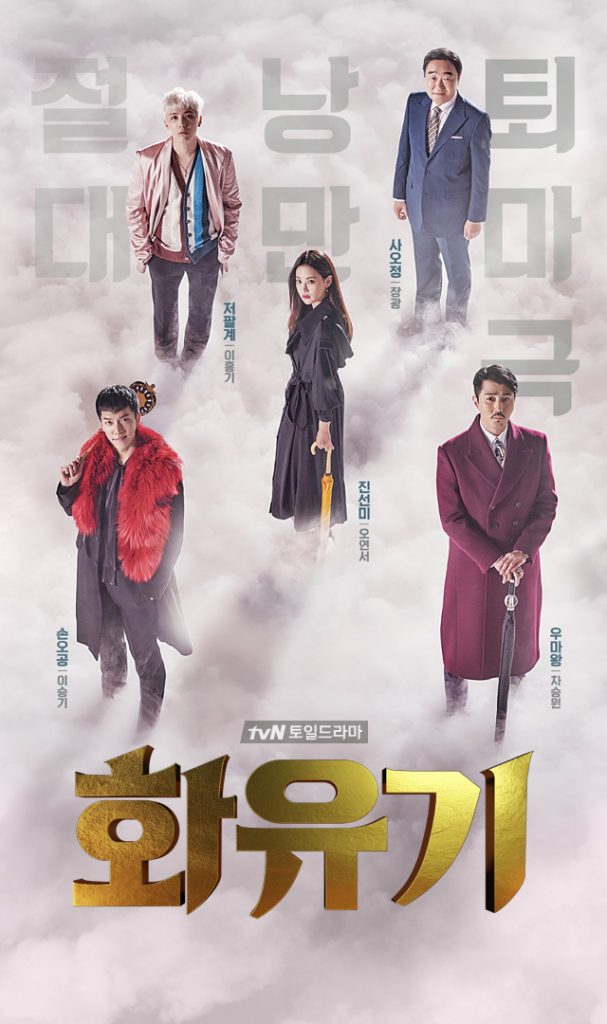 ---
Hotel Del Luna
Perhaps, the most obvious reason to watch Hotel del Luna was the compelling story. The main arc, combined with the characters' interesting backgrounds, were such major hooks.
The way each plot bend connected created scenarios that made it easy for the viewers to understand the characters' points of view.
The fantasy element and the spotlight shone on human emotions definitely captured the viewers' attention. It was especially moving to learn about the characters' pasts and how they ended up with so much resentment. The series played well on the idea that death is not the end as the stories of the guests and employees unfolded. It managed to deliver resounding life lessons viewers can all learn from.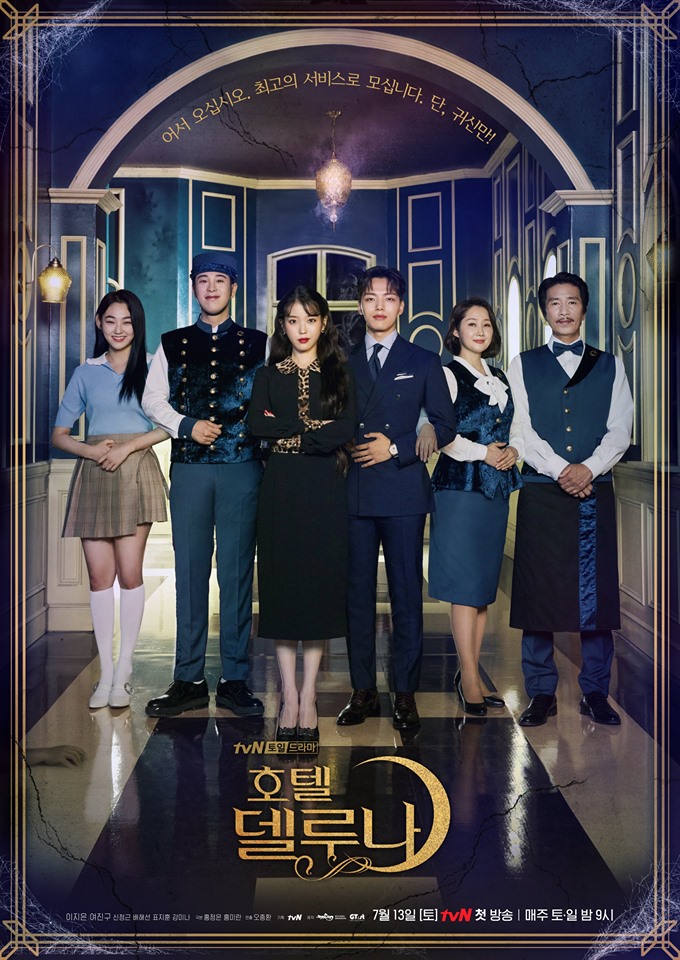 ---
The King: Eternal Monarch
The King: Eternal Monarch deserved the hype it received. Such an ambitious story demanded steady and sensible storytelling and it patiently displayed a cohering arrangement of plot movements. Like a chef preparing a sumptuous meal, the series was packaged in a slow-burning chronicle while explaining the connections of the characters and the two parallel worlds inked as apparent settings.
Halfway through the series, the problems become more prominent up to the excellent rendition of the penultimate episodes where the conflicts and resolutions go full circle. Finally, it reached a gratifying ending that not only made fans like me happy but the characters in the story as well. That for me is the modern definition of a satisfying K-Drama romance tale.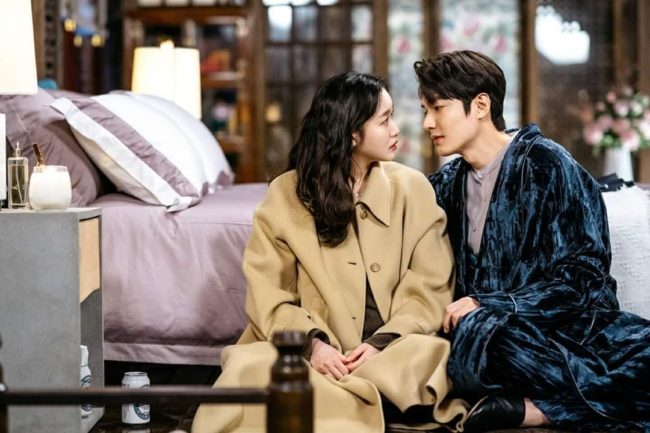 ---
---
#ScintillatingTimeslipNarratives
Queen and I
Pouring out surprises and twisting one after another, this time-traveling romance story is one of my all-time favorites. The neat time transitions of its enticingly inventive plot left me with numerous case of jaw-dropping moments.
Rarely would you remember equally the story and the characters, but with Queen and I, the characters synchronized well with the story and strangely the characters would be able to stand alone as the story retain its brilliance and vice versa.
Having a smart love pairing frolicking in their time-warp-powered romantic story also became a standout moment of this series.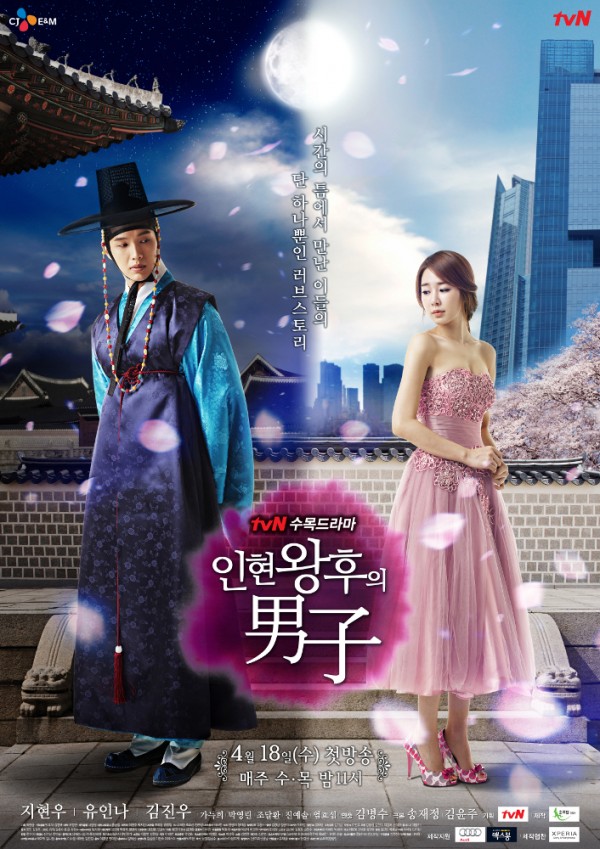 ---
Nine Times Travel
Chronicling the story of a man who obtained 9 incense sticks that functioned as a time-trekking tool which helped him leave clues to his past self in escaping his looming death in the future.
The incomprehensible plot parades a stunning picture closed to perfection as the series always emerging victorious when viewers attempt to deconstruct the path and curves on where it was heading.
True, it is a hard-to-follow drama as the supernatural kicks bordered to beyond impossible but that's also what made it strong. It is not afraid to push its limit without abusing its metaphysical core.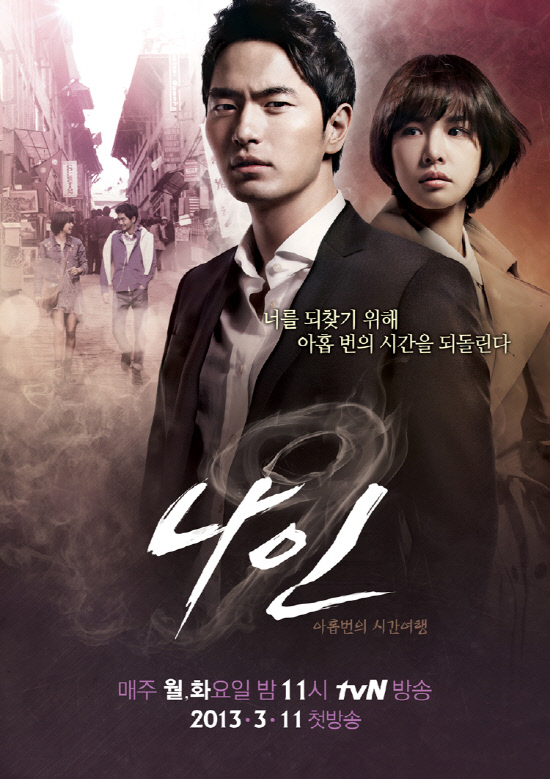 ---
Circle
Circle leans toward an amazing sci-fi story perceptive to viewers, who may or may not be a fan of the genre. It never went wrong for being ambitiously inventive. It never showed any signs of defiance and was always sure of the track it was taking. The brave movement of the story plus the incorporation of brotherly love would just blow your mind away.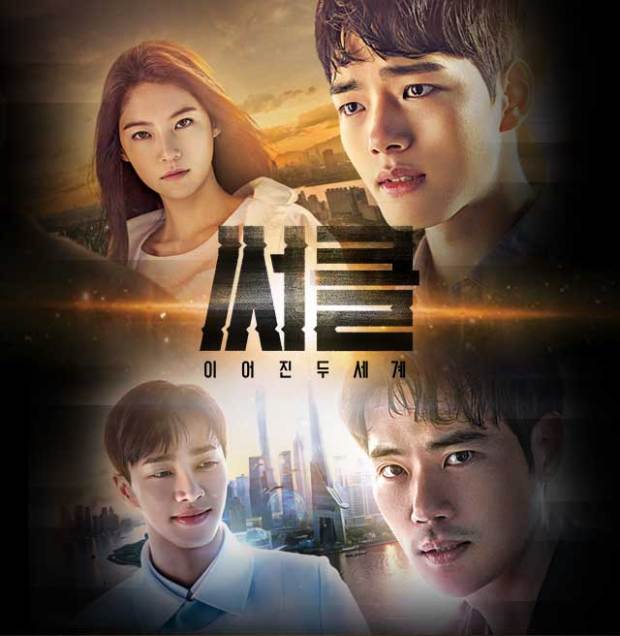 ---
Live Up To Your Name
The smartly written time-slip drama of a celebrated Joseon acupuncturist transported in modern times achieves the neat placement of time-bending element on its supernatural stage. The medical plot fuses well with the intricate comparison between modern technology and traditional medicine due to the winning performances of the main leads.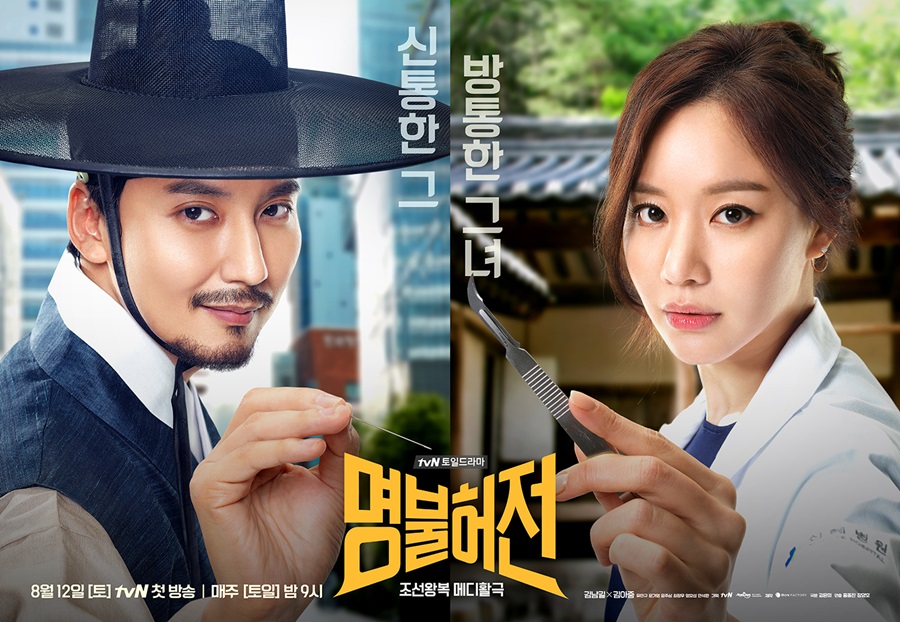 ---
Tunnel
A detective from 1986 is transported 30 years after to solve a serial murder case that has a connection to the killing outbreak he was investigating in the past. This superb cop drama premise gives an exhausting ride as you feel the frustrations and high moments of the detectives trailing the clever villains.
Tunnel lures you inside a dark and creepy drama path of deciphering criminal minds through a thrilling time-traveling serial killer chase.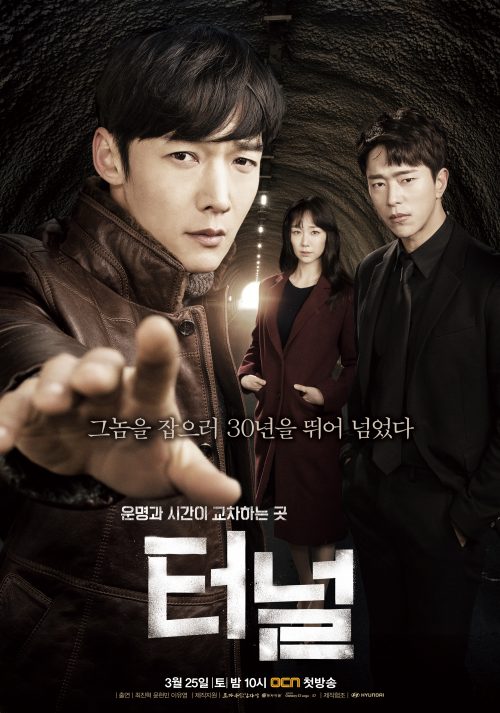 ---
365: Repeat The Year
The 24-episode journey with 365: Repeat The Year was like a trip to the horror house. You never know what is going to hit you next and you must always prepare your heart.
Indulging on the fact that every human has had a moment in the past that they might wish to change, the drama creators weaved interesting back-stories of the resetters which explains their choice.
Not too often, there are dramas that manage to keep the story unpredictable until the end while also maintaining the engrossing pace. 365: Repeat The Year gets full marks for nailing this and does so, quite excellently.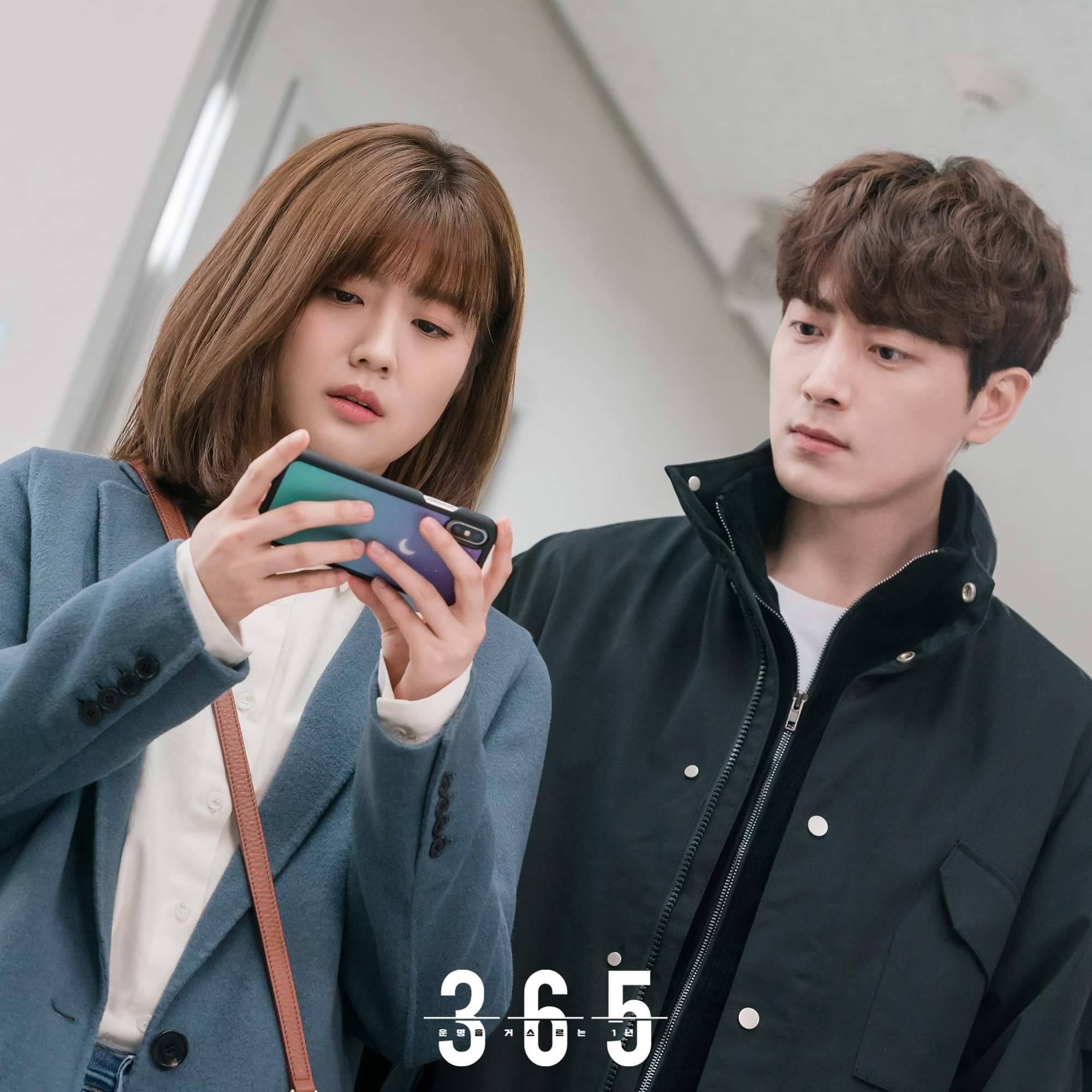 ---
Kairos
Kairos is underrated, nonetheless, it proved to be one of the best thriller K-dramas in 2020 you should definitely not miss out!
This Shin Sung Rok and Lee Se Young starrer truly raise the bar high for thriller action series. Upon first glance, Kairos maybe your usual time-crossing drama, but unless you have actually tried watching it, your standards for this genre of K-drama will absolutely get high.
---
---
#SpectacularStory&Screenplay
Bridal Mask
There are a lot of reasons why I would highly recommend this drama. But I'll start with its strength to depict a stimulating story brimming with facets of history. 
It has so much depth and substance and the youth of today will learn a lot from it. It was an epic tale that perfectly bloomed along with the characters and was so successful in sending out its patriotic theme of highlighting love, loyalty, family, and friendship.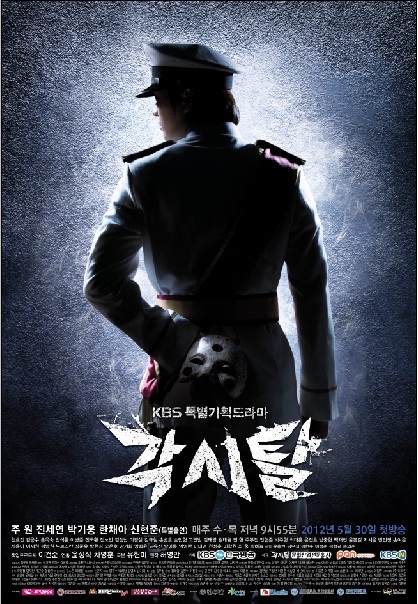 ---
Phantom
There were no guns triggered, no swords were drawn, but a battle between heroes and villains equipped with digital powers. It is an enthralling crime chase that involved, system hacking, all-knowing CCTV cameras, secret bugging plus heroes and villains that are equally genius in tackling each other.
Phantom broke my love drama binge as I was left dumbstruck and on a cliff-hanging state all throughout the series. I was like in a trampoline where I was bouncing up and down without the rush hitting the bottom level.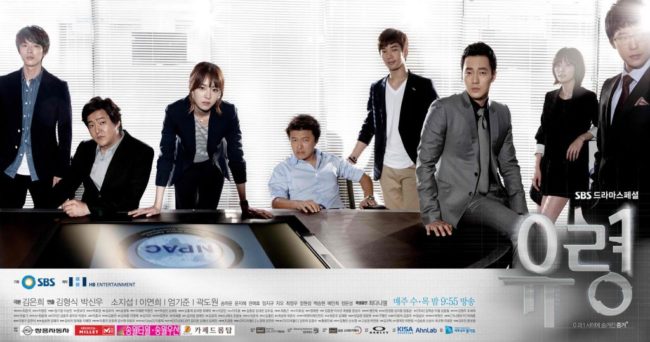 ---
King 2 Hearts
King 2 Hearts is staged in a quasi-utopian Korean world where the North and South Koreans are sort of in peaceful communicating terms. Another unique story in 2012 Korean dramas definitely worth your next binge-watch schedule.
It has always been polished, and calculated but never fails to entice and push viewers to their assumed outcomes. That being said, what I applaud about this drama is how it seems predictable but will prove to the viewers otherwise.
Its villain left such a memorable imprint that I have thought of a lot of possible ways to give him the punishment he deserves. Nevertheless, this drama begins well and ends with conviction.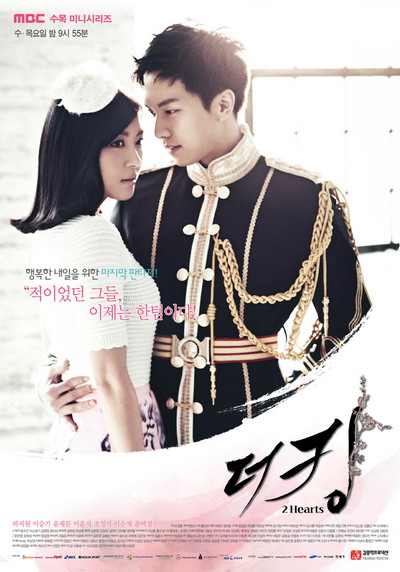 ---
Misaeng
Ruminative and heart-wrenching, Misaeng pushes you to ponder on forgotten dreams, career regrets, and what-now-crossroads.
Without supernatural intervention or genius fusion ideas, I landed in a pensive mood while watching the thought-provoking workplace drama Misaeng. The series gave me a whirlwind of emotions that no adulting self-help books have discussed so far.
Definitely one of the best-produced and written dramas of all time with its simplicity and amazing depiction of the daily life of the working class. Without frills, it is an inspiring story to watch – either for all of us on board and those soon to be boarding onto the cruel corporate world.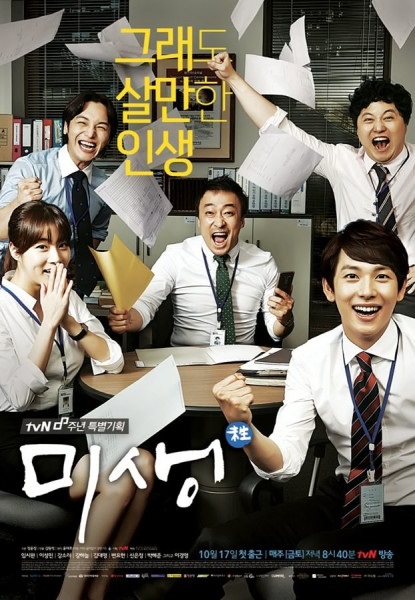 ---
Punch
Awed and at the edge of my seat every episode's finishing kick, I can't help but wonder how brilliant the writer of this story by bringing out a drama where heroes and villains don't waste time out-manipulating each other to secure the highest possible position befitting to their greed and wickedness.
With a dying man in charge to intellectually brawl with his superiors in the Prosecutor's office, the stake was always at the highest as the people involved raced to protect their families, reputations, and personal ambitions.
Punch is a literal badass with its scintillating and intelligent writing.  It is full of surprises that will make the viewers grab their hair out of frustration.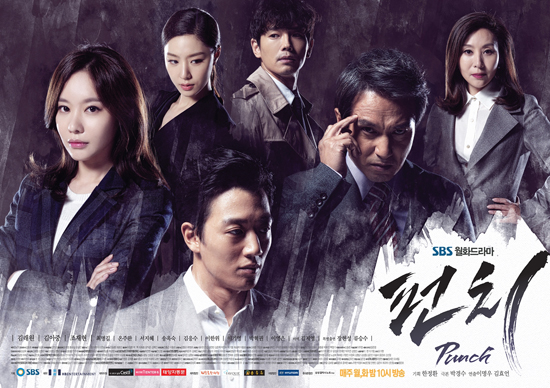 ---
Healer
Addictive and engrossing, the night courier, who takes on highly confidential work commissioned secretly and dangerously by powerful men in the society, effortlessly tickles the hopeless romantics.
Coupled with an amusingly sweet romance plus a healthy dosage of thrills and a strong plot, Healer is a complete drama package.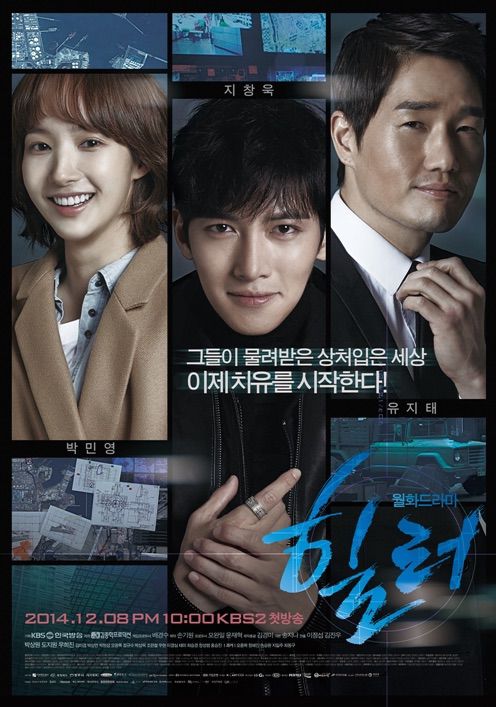 ---
Reply 1988
They say that as you age along, you get more sentimental as you look back on what has happened in your life. Sitting on the neighborhood drama set between 1988 – 1995 made viewers reminisce about the good old days of endearing family love and friendship full of laughter and sweet memories.
Reply 1988 pays homage to the irreplaceable bliss of being young – of our young dreams and our young love. It gives you a trip down memory lane when technology hasn't taken over the world yet — when friends meet up at a house to watch movies, eat, and chat – and when romance comes true through heartfelt love declarations, stolen kisses, and warm hugs.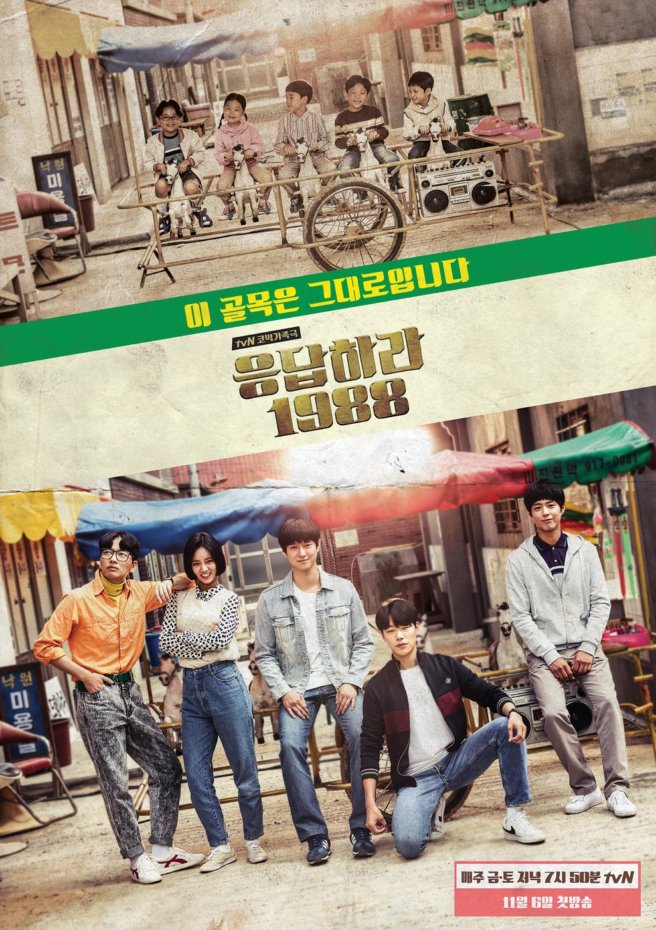 ---
Descendants of the Sun
For its ingenuity in capturing a heartfelt romance even with violence and disaster plot, the series leaves lessons on patriotism, life, career, and friendship.  There are stories that need not be embellished because they can stand alone when you chronicle them without confusion and with direction.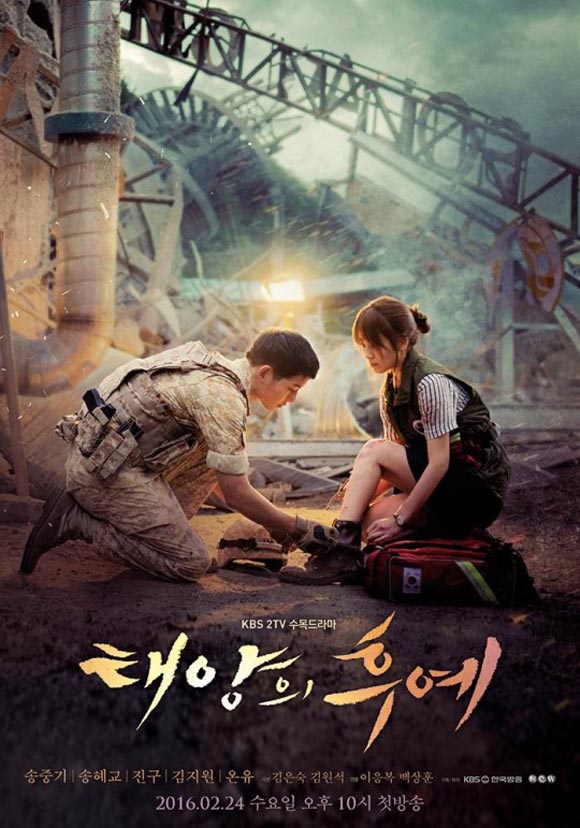 ---
Guardian: The Lonely and Great God aka Goblin
I like everything about Goblin even the minor flaws. The yarning of Korean folklore and the supernatural premise is perfectly placed in the modern setting. Goblin's chimeric world became a haven for K-Drama fans who enjoyed an amazingly sweet drive of blind curves while cheering on the interconnected lives and fate of the main cast from the past and present.
Exhausting its potential to a movie-like scale, it claimed a victorious conclusion in the most consistent and wistful way. While being strong on the light scenes, it did not lose focus on the emotional moments.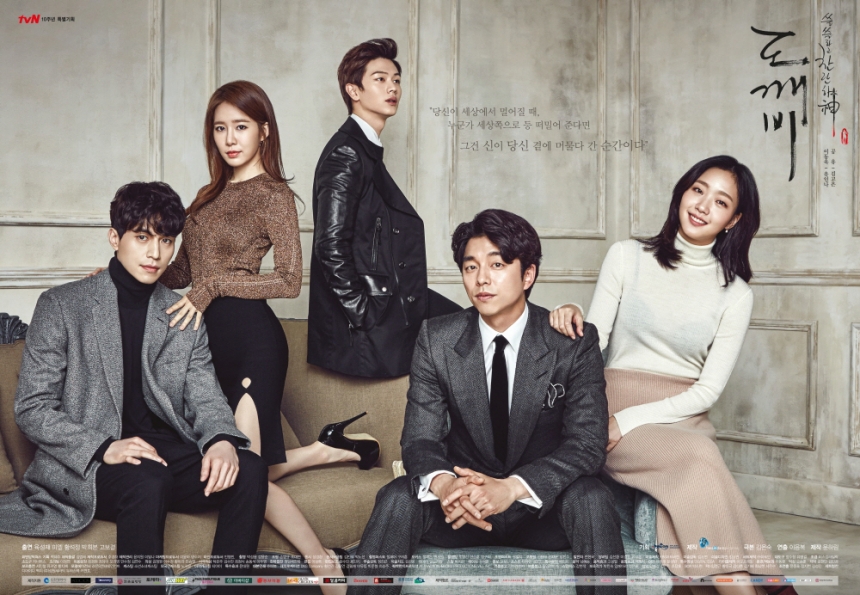 ---
Innocent Defendant
Carving a commanding impression as a legal drama to beat for 2017, the outwitting battle of the hero and villain in Defendant triumphantly gifts its followers with nerve-racking mind games in a good versus evil theme. With solid performances from the hero and villain, it concludes with a satisfying end game.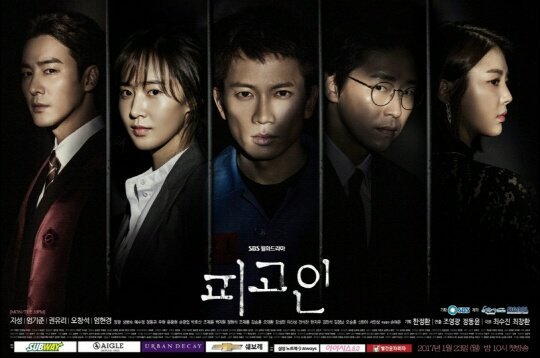 ---
Stranger
Stranger bravely dissects the cover-ups happening in the police organization along with the corruption in the prosecution office, without tiring the audience with pointless stopovers. The series gives no more than what is required to story building, yet it makes sure how every detail conspires to present a comprehensible picture.
It showcases sleek showdowns where intellect and power function are used as chess pieces proving how excessive tears and evil doings need not be elaborately shown onscreen as long as it is neatly narrated.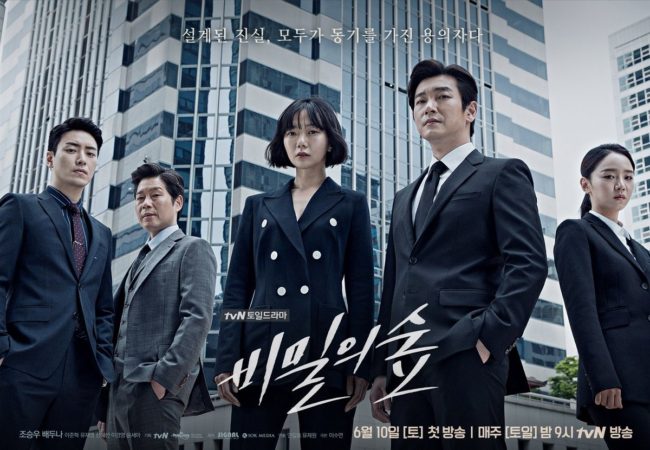 ---
The Smile Has Left Your Eyes
The Smile Has Left Your Eyes put viewers on that realization of how we underestimated melodramas to be just relying on tears and a series of unfortunate events to whirl its narrative. If given proper treatment, even with a bare setting along with essential conflicts and characters, it can paint an idyllic picture that goes back to one of the fundamental goals of storytelling — providing clear inspiration to its viewers.
Brilliantly penned, portrayed, and executed, it has streamed to one of the best melodramas in recent years. What you can change to because of love, and to which extent you would be willing to go for that same love, are the questions answered in the thrilling strips of this series.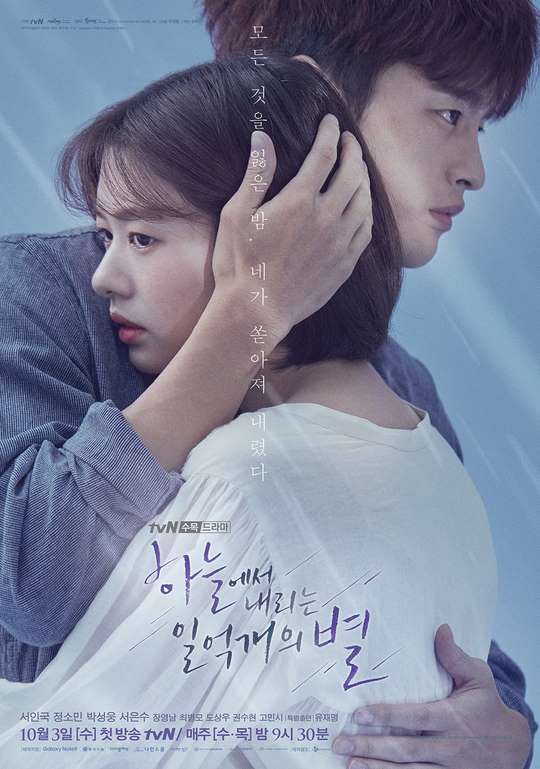 ---
Partners For Justice
Partners For Justice is reminiscent of the feel Western crime TV series usually imbibes. That if it goes for more seasons to come, I would gladly remain loyal as a fan. It has mastered an approach to make crime stories not too emotionally taxing to watch, and the diverse human atrocities depicted are carefully selected and given proper redemption. It was a surprise favorite for me this year, given how I did not have any expectations of how it would go about when I first read the synopsis.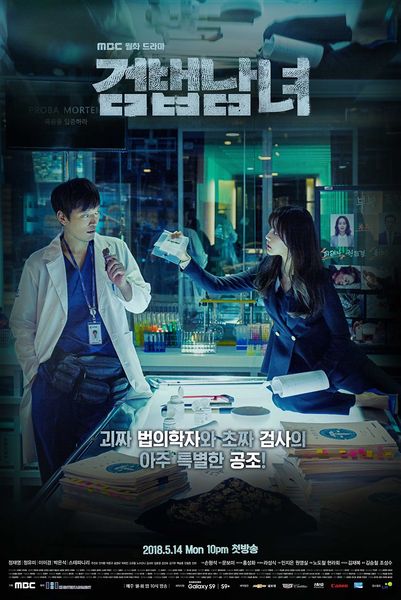 ---
The Guest
The Guest is the kind of drama that grows on you. Sure, the premise is dark and horrifying, which may be reason enough to scare some people away. However, every episode manages to keep your attention and makes you want to know what would happen next.
This series focuses on eerie supernatural events that may or may not transpire in real life, but all throughout its entire run, it is centered on only one subject – humanity.
Faith, friendship, loyalty, sacrifice, hope, and the will to survive are just some of the things that make us human and The Guest was able to touch on these things, even the darkest side of each.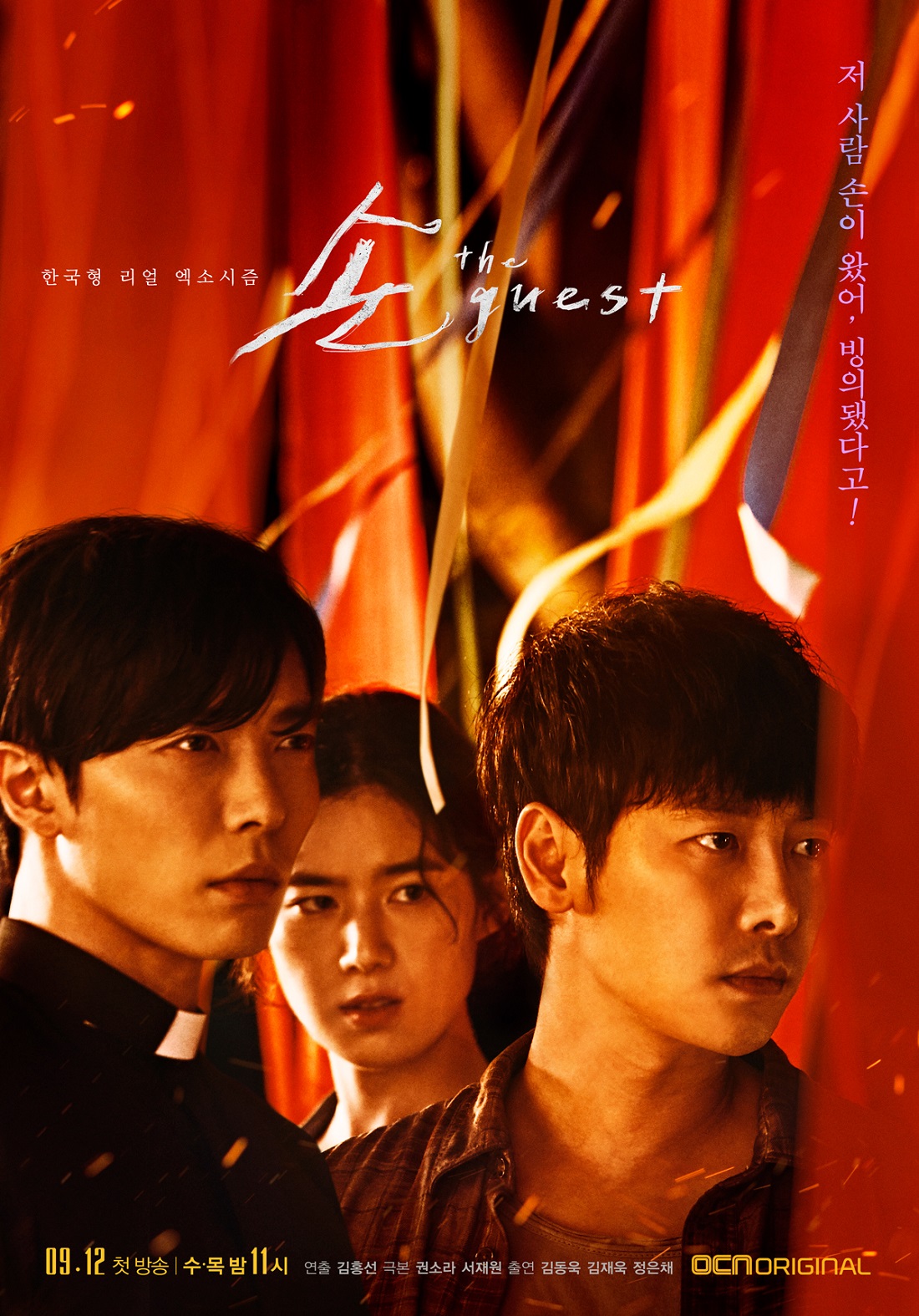 ---
The Fiery Priest
The Fiery Priest was a satire done right with a good blend of humor and feelings. The drama was, of course, fiction but with a dose of reality. We live in a world where we witness the same issues portrayed in the story.
However, we tend to become desensitized, either because we are not at the receiving end of the problem or we have been overly exposed to it. Whatever the case, the change we wanted to see should start from within.
This series emphasized that if we truly want to improve or see changes, we have to be courageous to go against the flow. The result, whether it was the expected outcome or not, will only be possible if we take action.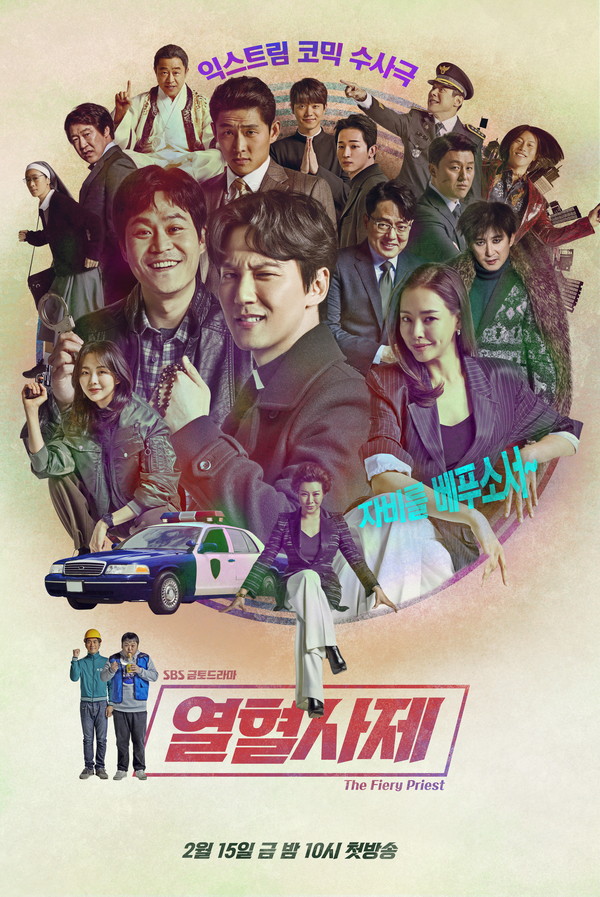 ---
Kingdom
Layering history-inspired fiction with modern supernatural elements, Netflix's original series Kingdom took the viewers to a switching level of thrills which decelerate quickly, only to upsurge the tension with its impressive cliffhangers.
Evidently proving why Netflix chose Kingdom as one of its pioneering Korean series production, the first season gripped attention fast with its dynamic yet clearly-pictured narrative.
The series steered a rewarding complexity, which befitted its intention to present a paradigm-shifting Korean historical drama.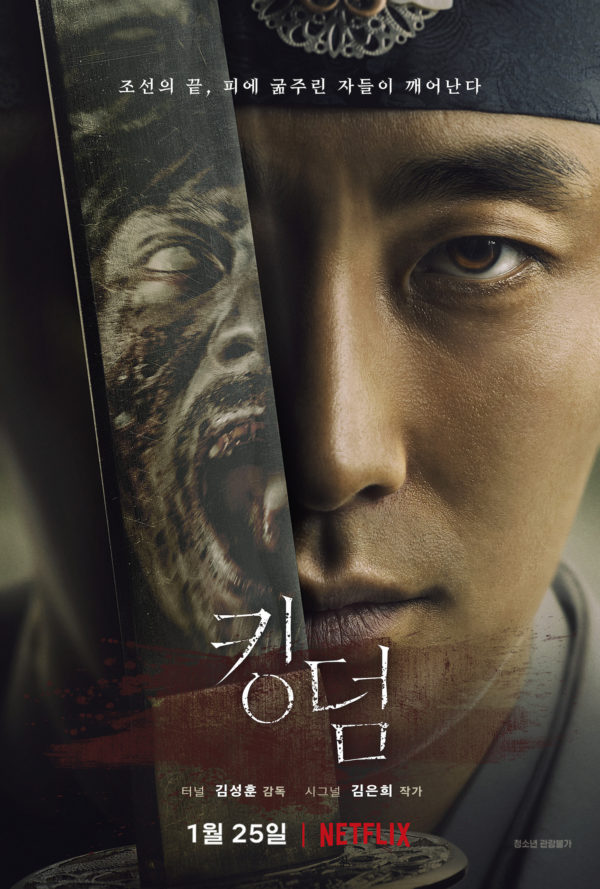 ---
Arthdal Chronicles
Divided into three parts, Arthdal Chronicles trudged on the story set in the land of Arth, a civilization set in the backdrop of the Bronze Age. Forged by tribes, the kingdom is reigned by leaders of tribes, who mutually detest each other in secret. When the kingdom's elite army brought in an isolated tribe, a tribal dispute eventually broke out as the leaders contend to achieve the kingdom's highest power.
Otherworldly gorgeous, Arthdal Chronicles has had me upended in formulating my thoughts about it. That is because it is one of those K-Dramas that will not lose its pragmatic value even after years passed by.
It might even be hard to create another work that can be compared to it. Hence, proving how dramas that are capable should be daring to explore and challenge the extent of the set fictional world.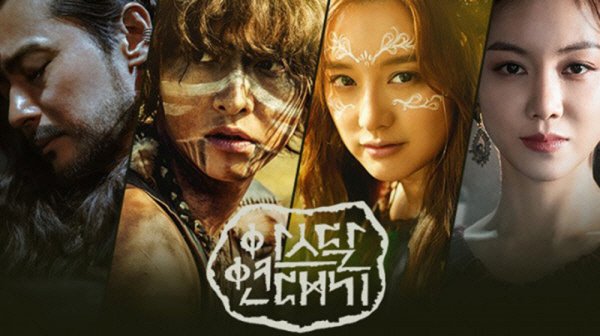 ---
When the Camellia Blooms
A single mother who discovered love in a small town hounded by an unsolved serial killing stigma appears heavy on paper. Hence, the comforting feel of When The Camellia Blooms strangely does not fit its premise. Therefore, it layers as an additional charm to the narrative.
When the Camellia Blooms reminds us that happiness is not supposed to be chased. It has to be savored right at the very moment it happens. Although problems decorate life, and it's not something that we want to welcome – it inevitably arises to make us stronger.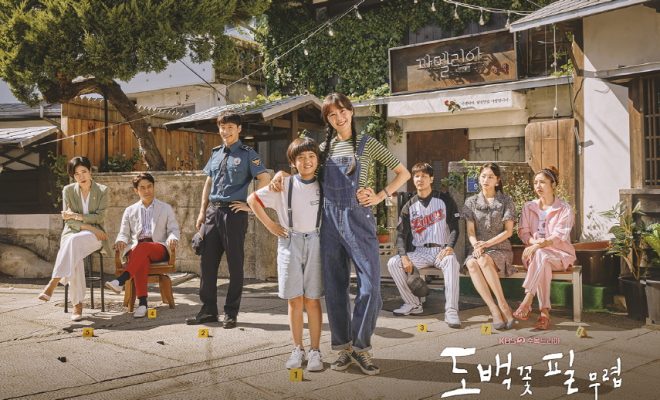 ---
Stove League
Stove League was definitely more than just a drama centered on a sport. It took viewers to space where a few have been given an opportunity to look into. Oftentimes, as fans, we only see the action up front and tend to just ignore what goes on behind. Regardless of the sports, as fans, we get so passionate.
The drama just reminded us that the things we see on the surface are just a fraction of the entire process. Both can be said with sports or life. We forget that the people we take for granted and easily pass judgment on are human beings, too. People who go through ordeals we can only imagine.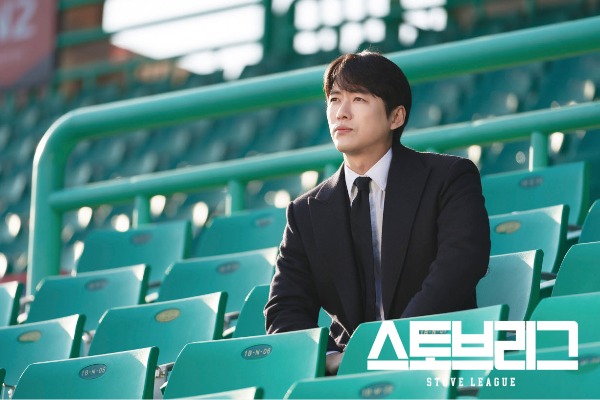 ---
Hospital Playlist
Hospital Playlist evokes warmth that easily finds the viewer's heart. Hitting all the rules of a deftly limned healing story, it convincingly demonstrates that in lieu of circling agonizing conflicts, a familiar story that everyone can relate to would suffice.
Stories that fascinate without yielding negative elements are deemed remarkable. After all, it is hard to capture the narrative's emotion without relying on a conflict. It's amazing how the series laid its foundation without having to worry about the problems to be resolved. It just happily created storytelling that inspires and heartens.
Admirably, the series sealed its exquisite storytelling with a finale episode that resolved the main leads' personal predicaments. It also hints at what to expect in the next season as some problems need a second chapter to have a clearer picture.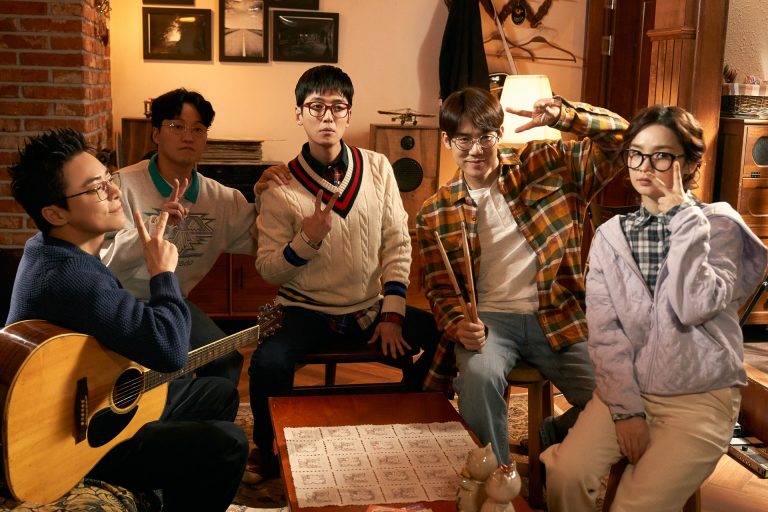 ---
The Cursed
On its 12-episode run, The Cursed presents the idea of how vengeance is driven by greed, yet ironically springs from an urge to protect the people we care about.
Bravely deconstructing the world of Shamanism, its small and efficient cast propelled a continuously intensifying narrative that sedates viewers to stay until the end.
While the series might not appeal to the general audience, The Cursed is such a breather from the usual patterns of South Korean dramas abundantly aired in recent years.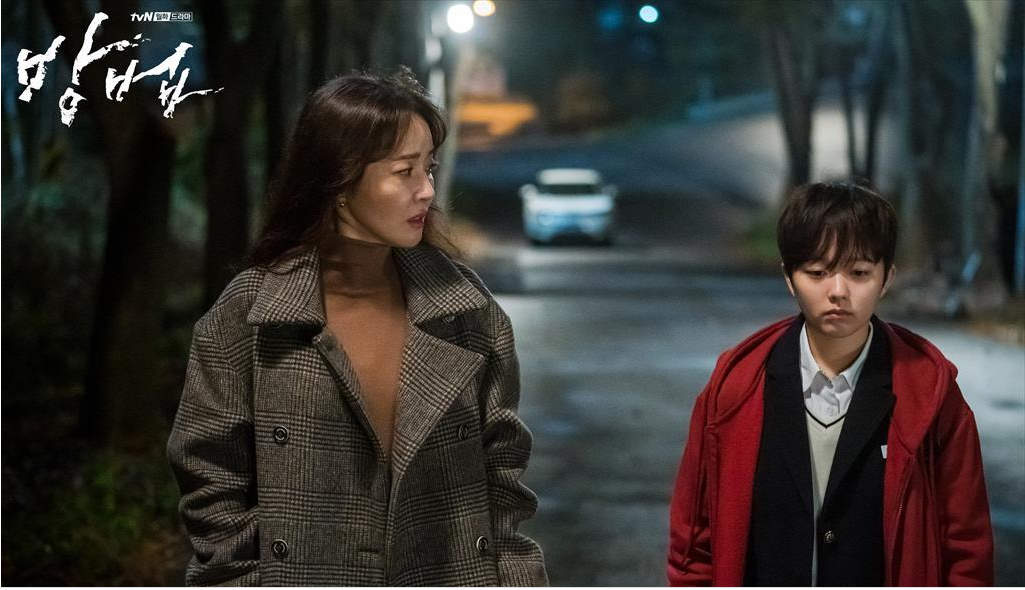 ---
Missing: The Other Side
Healing in a crime series is an unlikely element, but Missing: The Other Side gave us an idea that it can be irrevocably attractive. The series' skill in solving crime cases with a touch of the heart is top-notch, letting the warmth find its way to the viewers' hearts.
With a dozen episodes, this series is what I often recommend my fellow K-Drama fans asking for a recommendation this year that is non-romantic. Based on its ascending nationwide viewership, the drama really did a great job in terms of portrayal and storytelling.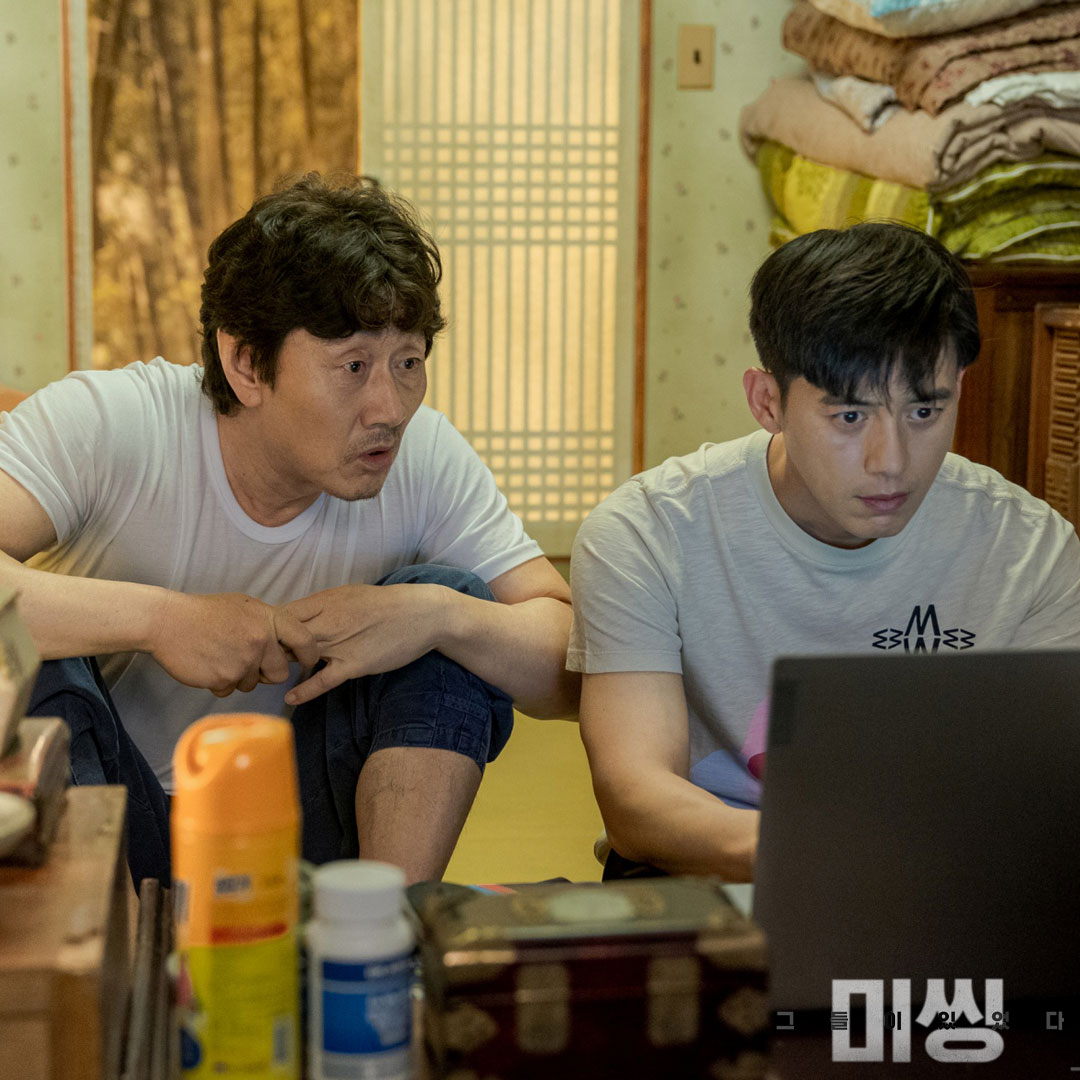 ---
Doctor Prisoner
Rallied by a brilliant male-dominated cast, Doctor Prisoner has moved to exchanges of ploys and deceptions that keep you high with its thrilling drive. Providing equally engrossing textures of its protagonists and anti-heroes, the series expertly constructs its vengeance-driven story.
It's amazing how the road to achieving redemption in Doctor Prisoner spins from a dysfunctional rich family's power struggle and a doctor's goal to claim justice for him and the people abused by the same family.
Polished and driven, this KBS series takes pride in its impeccable momentum and amusing outwitting game among the male-centered cast.
Deserving of full marks, although unlikely to initiate a rerun for viewers, Doctor Prisoner deserved a perfect score for its overall picture.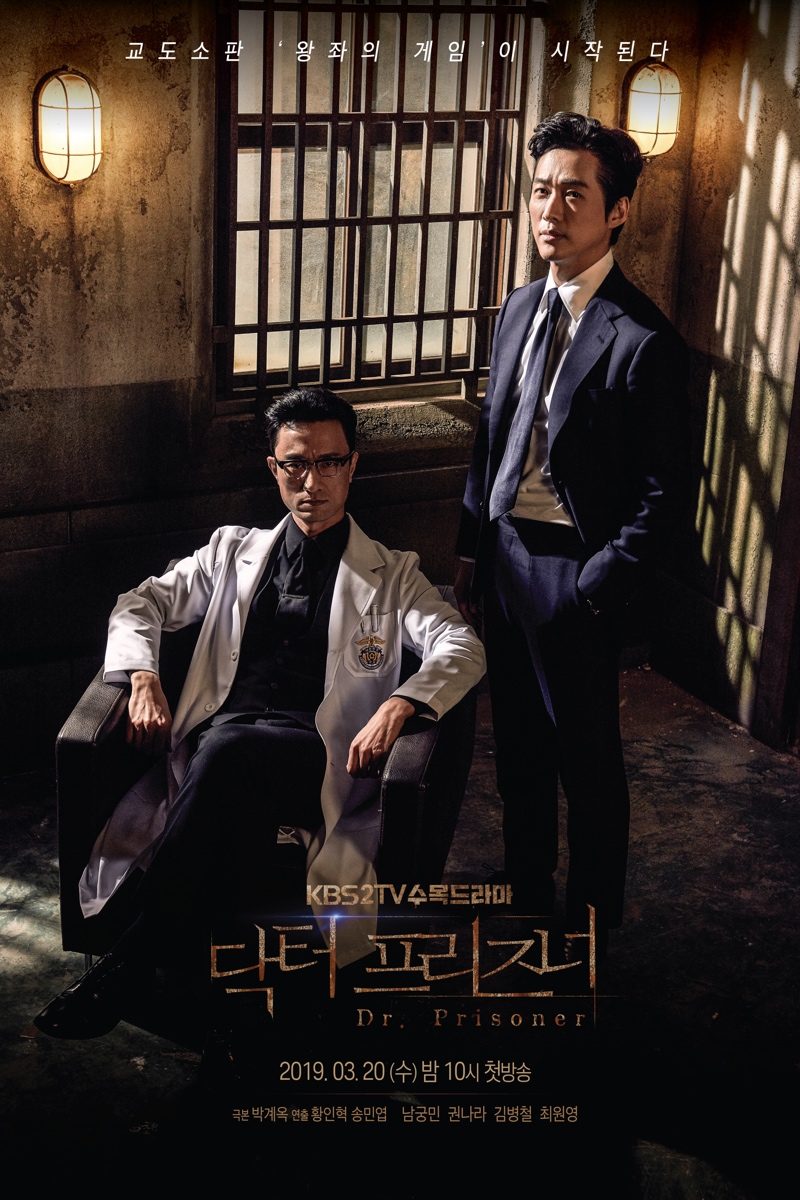 ---
---
#StandoutWorkplaceDramas
Super Rookie 
Eric Mun's first male lead is one for the books and truly an entertaining underdog story. A computer glitch gave an opportunity to an aspiring employee in joining a top-notch company. Armed with relentless motivation and street smarts, his gravitating story will definitely make you smile.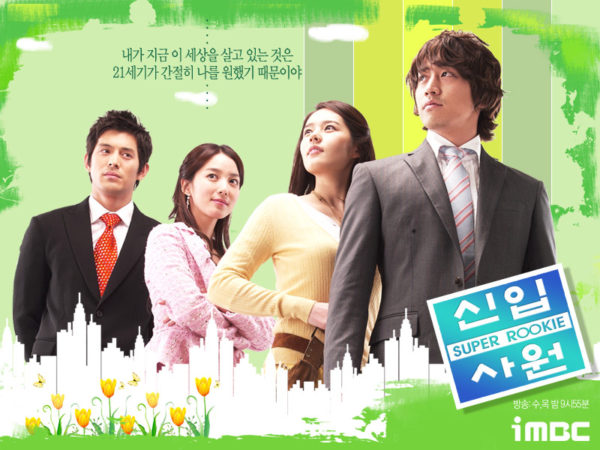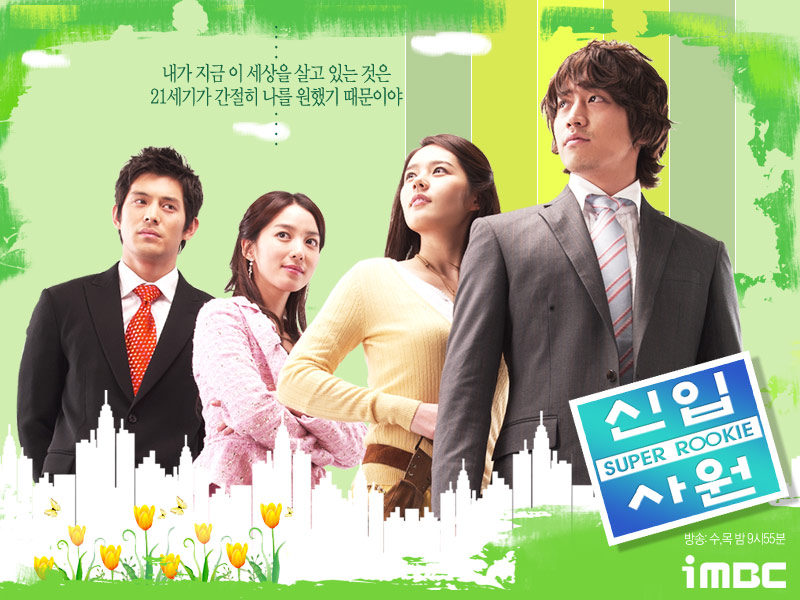 ---
Witch Yoo Hee
Offering to become a housekeeper to a woman known for her cold-blooded attitude, an aspiring chef even helped her tackle her love woes. The makeover piqued the interest of not just one, but two men eventually. It gets more complicated when he also finds himself falling for her.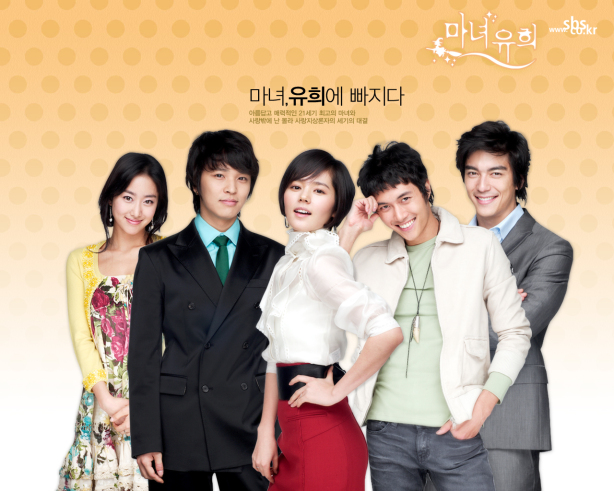 ---
The King of Dramas
With four main players and side characters moving from the riches to rags to riches to happiness kind of story, I was an invisible member of the production team feeling the reality, the failure, and the triumph of the King of Dramas.
Staging a comeback to Korean drama production, Anthony Kim who used to be a big shot drama producer beat all the odds and reformed himself to successfully notch his return to the world he was once famous for. But he has to compete with his former master and assistant to do that. With his keen mind and full heart, he managed to achieve his hard-earned return, and more than that he understood what was lacking to him as a person.
This drama is smart and brave at the same time. The humor is hilarious, witty and points out a lot of inside jokes in Korean drama production land.  The romance is not the primary driver of the drama, it is really the characters and how they evolve to a better version of themselves as well as how they blend well with each other.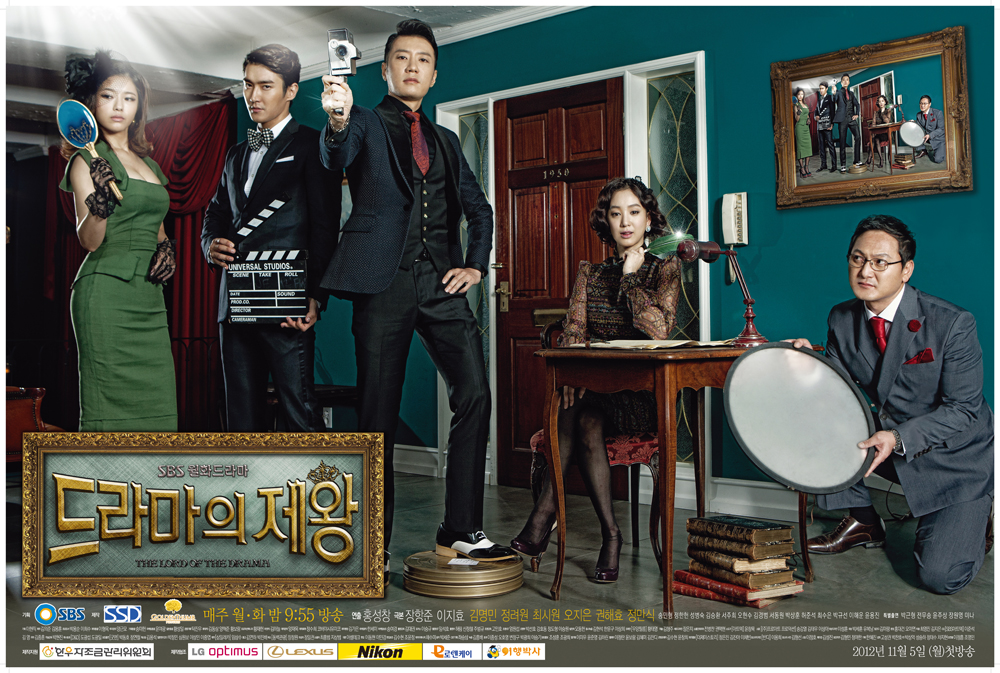 ---
History of the Salaryman
Playing on deceit, out-foxing, and counter-scourging, I say this series is the Most DARING and the SNAPPIEST in the lineup of 2012 Korean dramas.
The corporate world is such a big, dangerous world and what this drama achieved was to present a miniature version that will leave life lessons. That includes how we always reap what we sow, and that greed has two sides, when you became passionate about doing good you'll earn a reward, but when you overwhelmed yourself with things you did not work hard, you'll face your downfall.
A consistent gripping drive culminating in a fulfilling kick-ass who's the boss now finale — History of the Salaryman is a stimulating watch that will taunt you while leaving you inspired at the same time.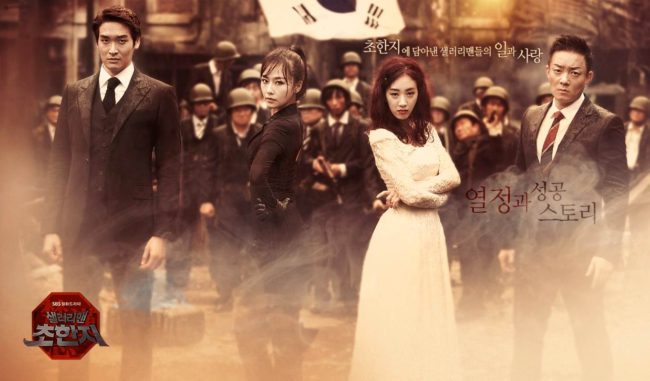 ---
On Air
Paying homage to the lives involved in creating, producing, and performing Korean dramas, On Air chronicles the backstage stories of TV drama productions. It stars Kim Ha Neul, Lee Beom Soo, Park Yong Ha, and Song Yoon Ah and runs 21 episodes.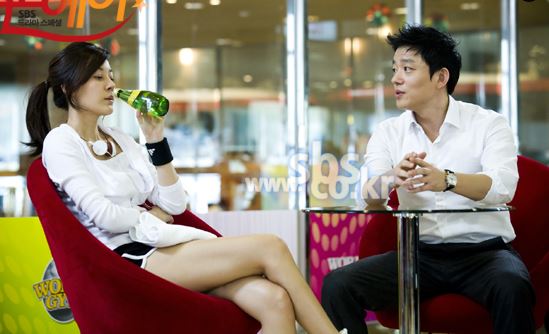 ---
Good Manager
Workplace comedy-drama Chief Kim delights with Nam Goong Min's impeccable attack on his unique underdog role seeking to take down corporate politics through his keen mind and elaborated grasp of turning problems into opportunities. The upbeat tone and cast synergy fuel the humor and lessons of the narrative.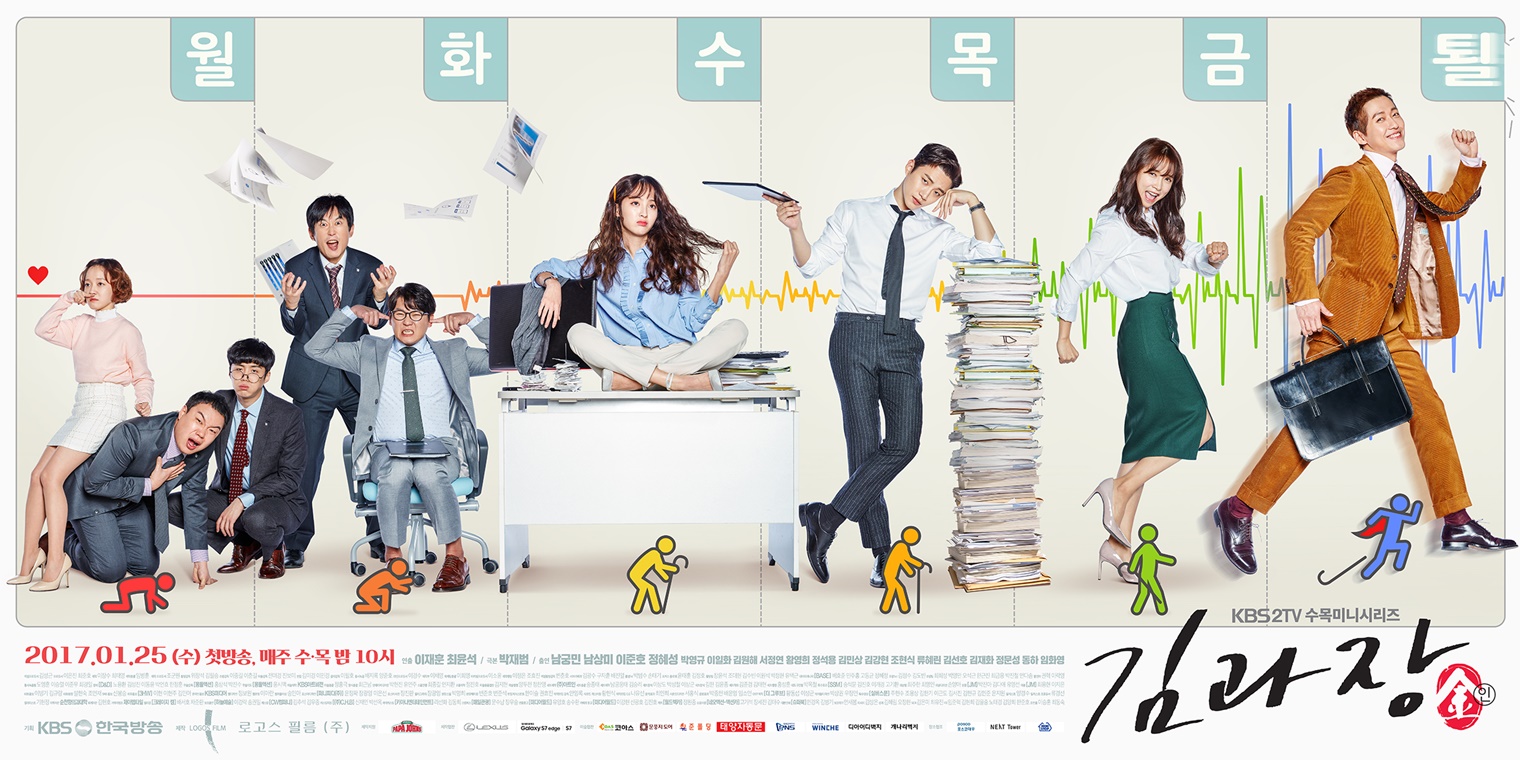 ---
Search: WWW
Smartly written, Search: WWW celebrated the triumphs achieved by women determined to define their worth on their own. At the same time, it gave a picture of how even successful career women struggle to find their inner peace.
In the process of accomplishing their personal endeavors, the female leads learned to cope up with varied pressures in balancing their concerns in life, work, and love.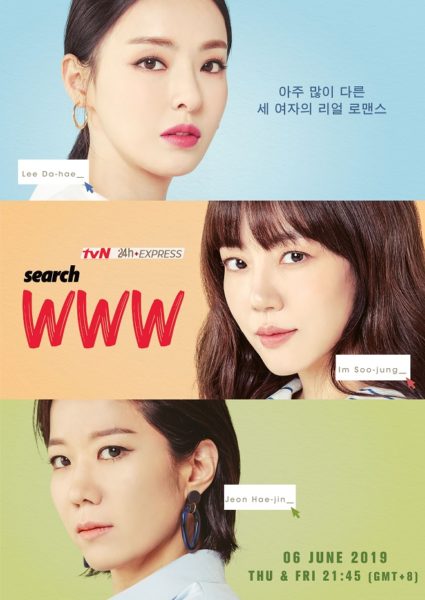 ---
Romance is a Bonus Book
For people who genuinely like to read, this tvN series was a perfect treat. In its 16-chapter run, it abundantly went through the challenges of adult living, whether someone may be single or raising a family.
From lessons about women's strength, individualism and friendship; its ultimate message was finding one's purpose.
Romance Is A Bonus Book has presented a beautiful tale of life and romance, which is honest and reassuring.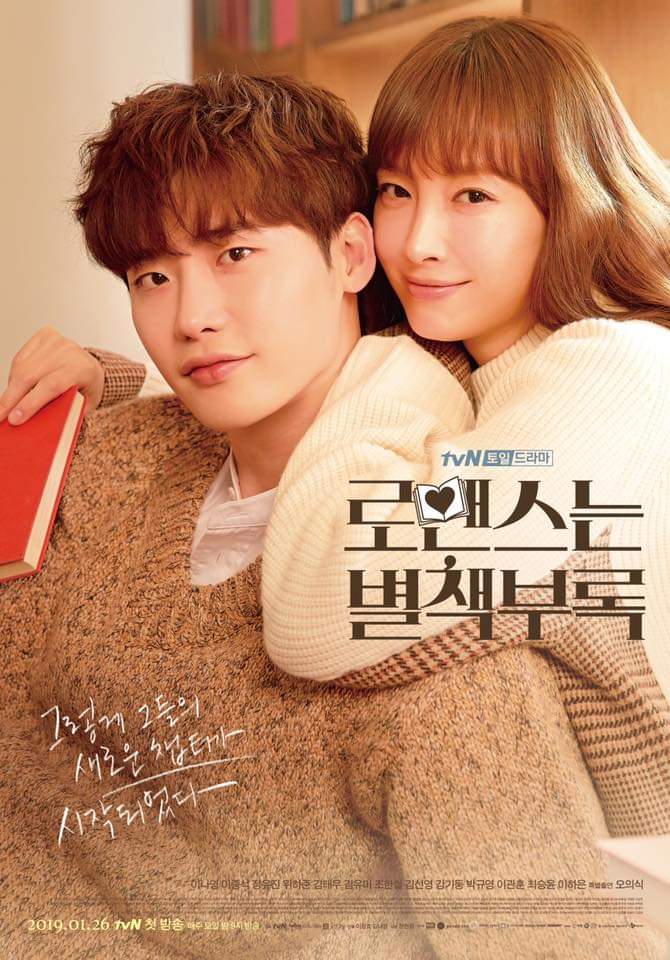 ---
#RomcomRunawayHits
Full House
An aspiring scriptwriter and a famous actor are forced to cohabitate when the former's friends sold the house she inherited from her father. We get a contract marriage plot in this love story which pushed the romance between a man and a woman who seemed unlikely to fall in love with each other. Cohabitation and bickering are the main ingredients of this well-loved rom-com.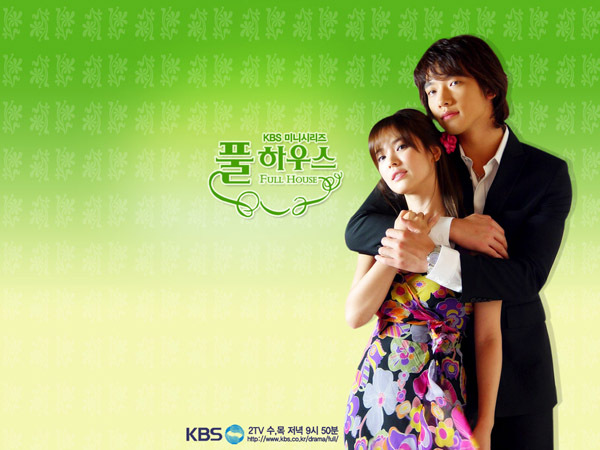 ---
My Lovely Sam Soon
With a heroine who knows what she wants, Samsoon spearheaded one of the earliest dramas that is woman empowering.
---
Coffee Prince
Ask any avid K-drama watcher for classic k-drama picks, chances are that Coffee Prince is a recurring favorite. Aside from helping the growing popularity of the Korean wave, it also solidified Gong Yoo's bankable lead man status.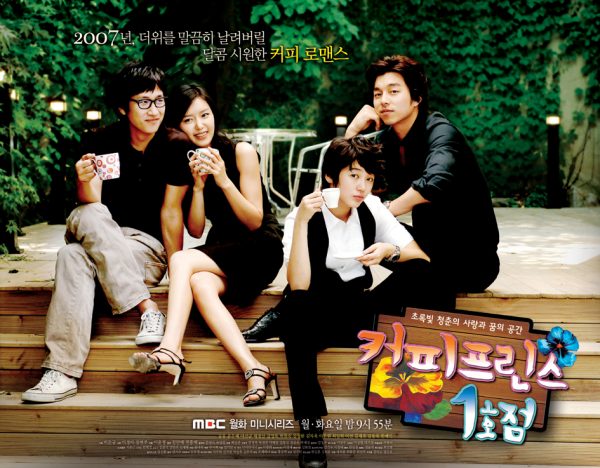 ---
City Hall
With an uncomplicated premise, the writing is exceptionally thought-provoking for any woman experiencing challenges in finding her worth, not in the standard of what society dictates, but on the dreams, she has as a woman.
A memorable performance for Kim Sun Ah and Cha Seung Won who perfectly pictured a love declaration frame that is yet to beat the rest of the Korean romance dramas I have seen.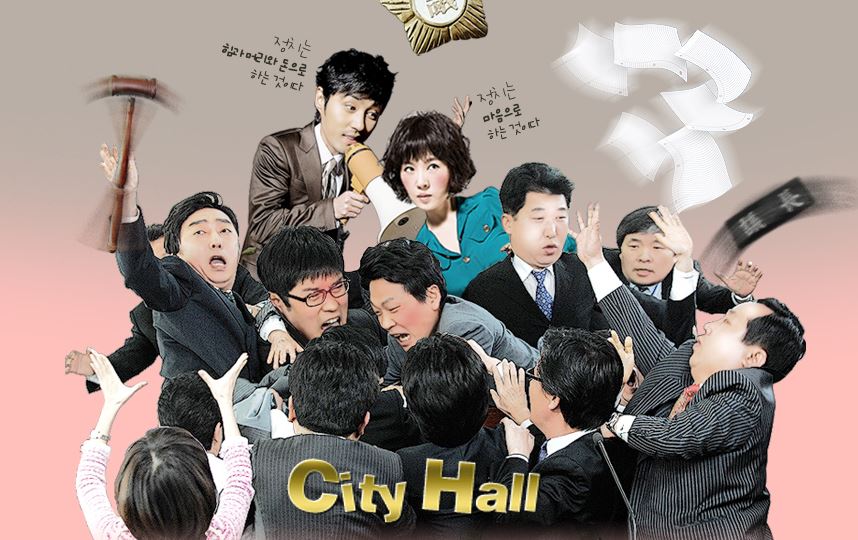 ---
The Greatest Love
The Greatest Love disarms the viewers from earthly life and draws them to thrive inside a protective romantic bubble. It is done short and sweet with a basket full of happy hearts delivered personally by cupid to all of us.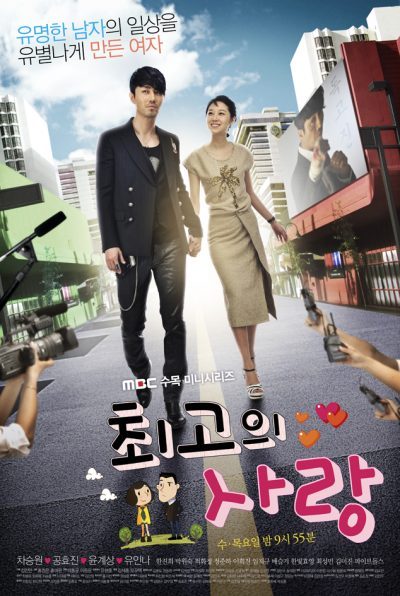 ---
Crash Landing on You
Sweet as true love, Crash Landing on You gives all the reasons why viewers would ask for a can-we-have-more-episodes plead!
As rom-com stories emerged to have become synonymous with Korean dramas, Crash Landing On You aimed to utilize the same formula to endear the audience. Successfully doing so, its 16-episode run drifted to become an endearing weekly gift to its followers.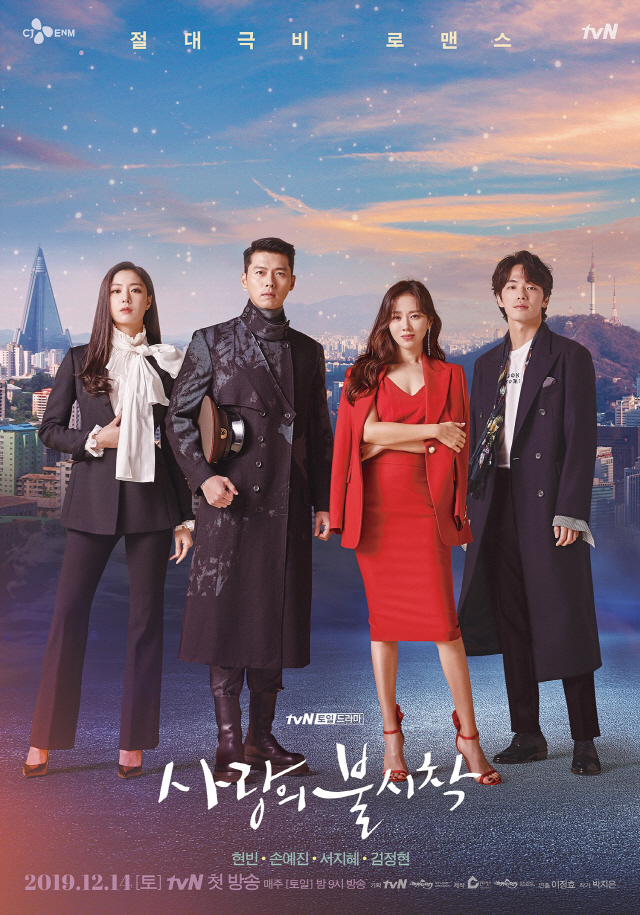 ---
---
#RemarkablyPennedRomanceStories
Discovery of Love
Hitting all the realistic elements of what it really takes to be in a relationship was the best part of the love triangle in this roller-coaster romantic ride.
Diverting from the usual cushioned approach or drama-infused conflicts, the series dug to the root of love problems in a coherent world – the strength to let go of a half-baked love and the choice to be in a not-so-perfect but true love.
Discovery of Love's splendid screenplay and the amazing cast brought to life the story's lingering simplicity. It trudges on a ruminative adult romantic life and somehow digs a well from anyone's memories of braving everything for love.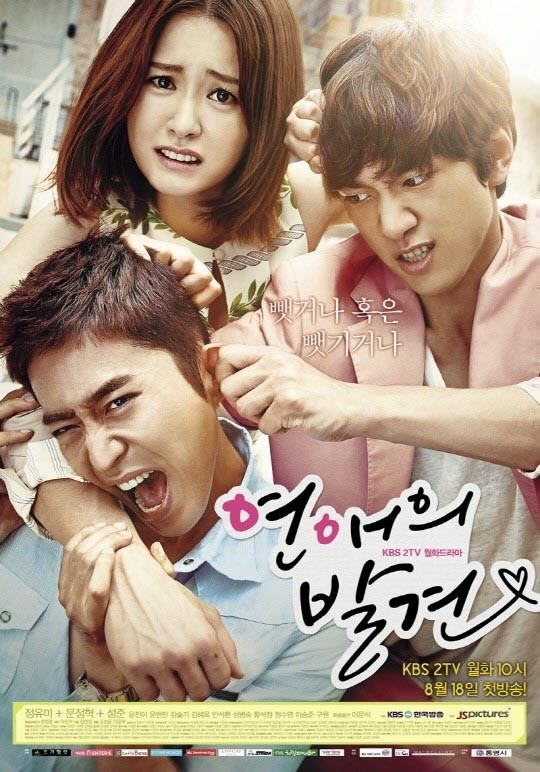 ---
It's Okay That's Love
It might be the most unconventional modern romance drama we've ever seen, but it has such an affecting and peculiar story given that sickness in K-Dramaland usually involves amnesia or anything fatal.
It's Okay, That's Love is just how relationship realities are translated into cherished, ardent, unadulterated, lingering, failing, and blissful TV drama scenes.
---
I Need Romance
I Need Romance overflows with thought-provoking lessons about romantic relationships. It might argue with your existing love standpoint and rules of dating. It makes you yearn for how it feels to be in a blissful, addictive, sometimes-painful-yet-binding and worth taking risky kind of love.
Tailored in an urban romance vibe, it narrates modern stories of women in their 30s and how they struggle to keep their romantic relationship and the lack of it.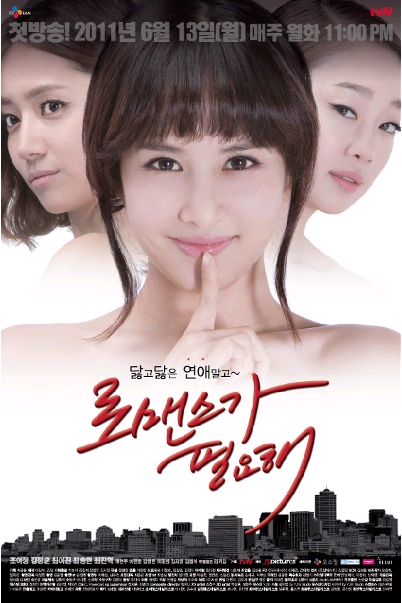 ---
Kill Me, Heal Me
Overall, I like the ambitious writing of this drama. It is meticulous in inserting the conflict of the story.
The complexity of the multiple personality disorder fused with the fated but hindered romance of the main couple pushes a ruminative moment in this smartly and quirkily written Korean drama.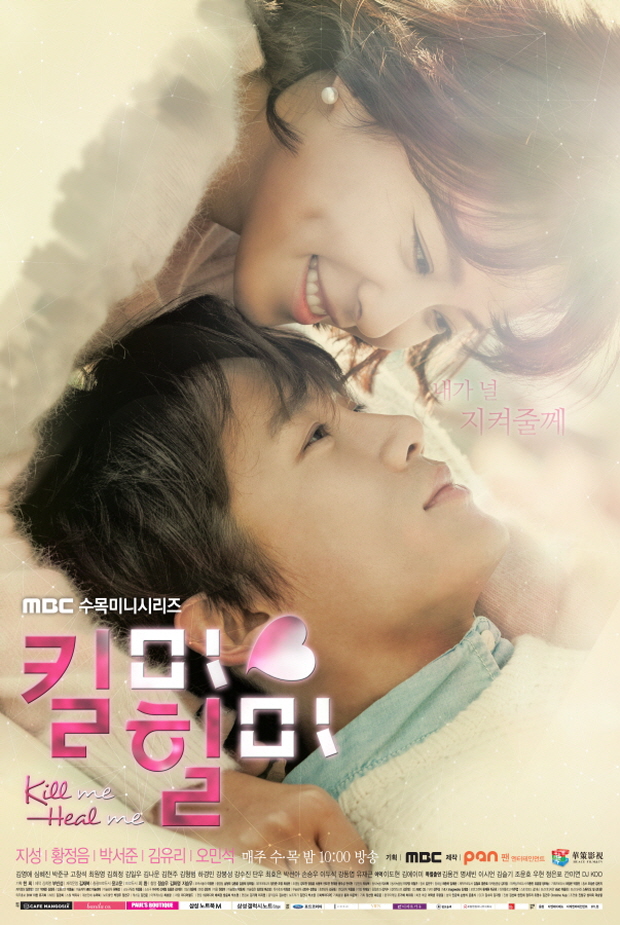 ---
Doctor Stranger
Lee Jong Suk takes the role of a North Korean defector and genius doctor on a mission to find his North Korean first love.
Running on thrilling notes, anguished moments, and victorious feats; the series puts you in a frustrating situation, but it sealed its story with a dauntless and convincing closure.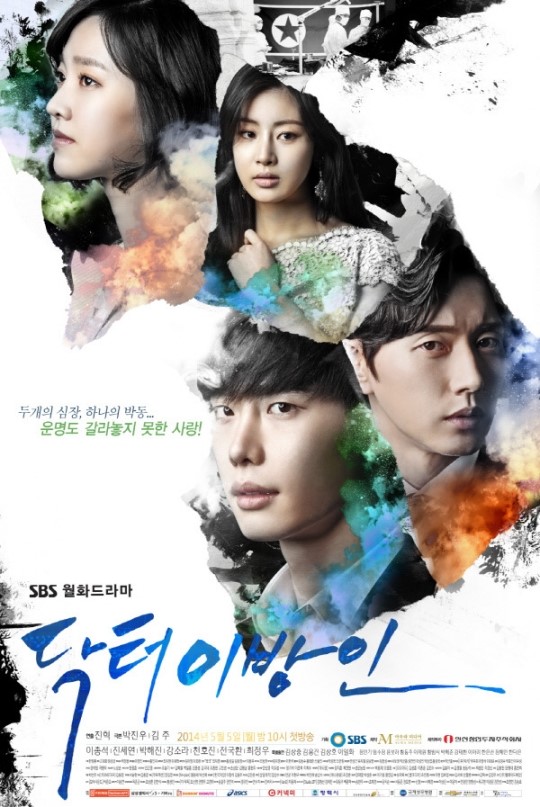 ---
Pinocchio
Lee Jong Suk and Park Shin Hye shone brightly in this series individually and as a pair.
Taking the TV broadcast world as its setting, the lead pairing suiting up as aspiring news reporters fueled the amazing run of the series.
Its twist and turns might appear trite, but the nicely concocted emotional frames and layering of romance completed its gravitating picture.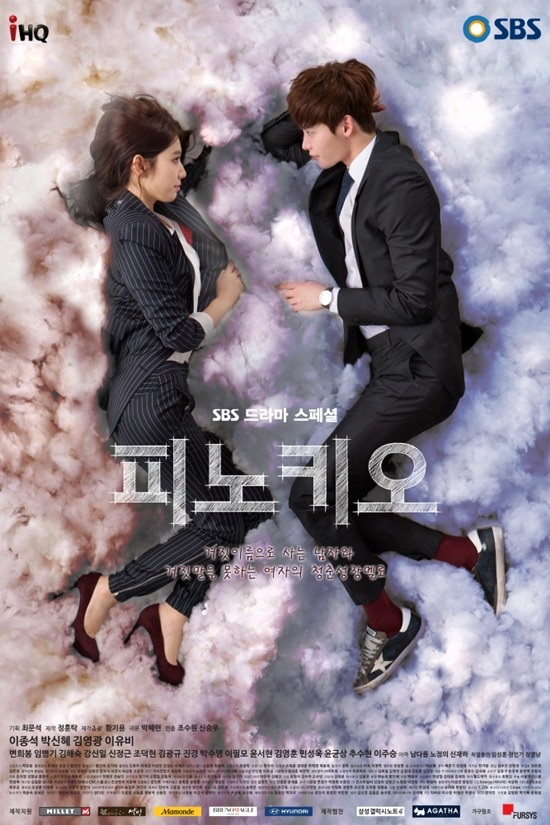 ---
Another Miss Oh
Another Miss Oh is not just your typical rom-com drama. It takes pride in its keen perception of the difference between how a man and a woman take on distinct approaches to loving someone while weighing on their pre-conceived inhibitions that the relationship might not work.
It tackles playfully and seriously the kind of love someone can give after learning lessons from a heartbreak.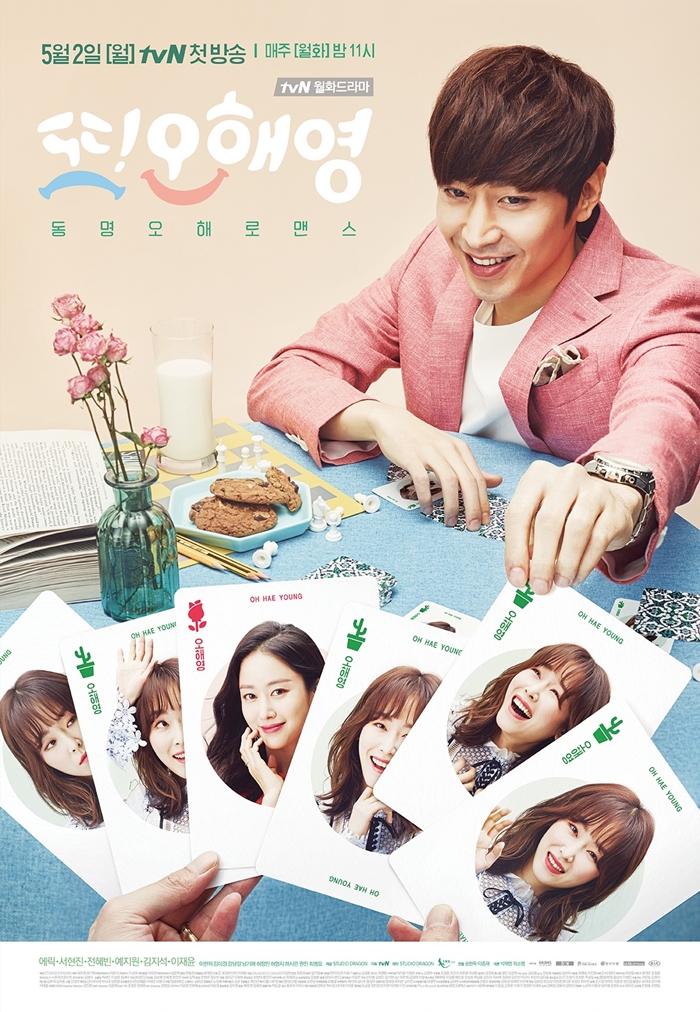 ---
Because This Is My First Life
Powered by a vibrant cast, the heartfelt writing reinvents the trite rom-com cohabitation premise to a whole new level, leaving traces of affirming feel-good love moments that would make you smile after each chapter. 
If you want to deviate from the standard romance stories with a relaxing drama that is intuitively penned, an overnight marathon of Se Hee and the gangs' love journey will make you sigh and ponder about those sweet little moments of being in love.
---
Confession Couple
Staged in a wistful retro vibe, the engrossing love journey of Ban Do and Jin Joo pushes you to ponder on how you react if you would be given a chance like them to work on a relationship you have already given up.
Confession Couple presents a gravitating picture through the lead girl's mother's story arc, which starts the initial breaking of their relationship – and which they tried to ignore through the years. That same overlooked grudge is what they discovered to work on the fantasy of borrowed time given to them, to realize how they vowed to be with each other.
K-Drama Review: "Confession Couple" Reminisces How Beautiful Memories Trump Love Disappointments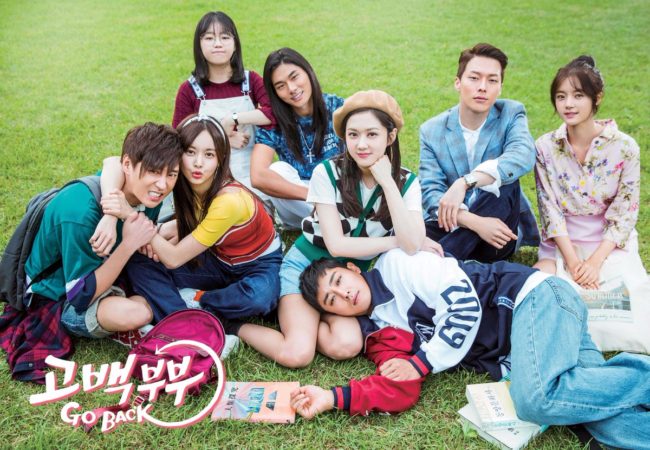 ---
Something In The Rain
Taking subtle storytelling that is focused on the bliss and complication of the love tale, viewers would be immersed to cheer for the fulfillment of the romance which is belatedly realized, crazily enjoyed, and painfully let go in Something In The Rain.
The series reinvents the romance drama landscape with how it fervently keeps the serenity of the storytelling through its heartfelt dialogues and spontaneous scenarios.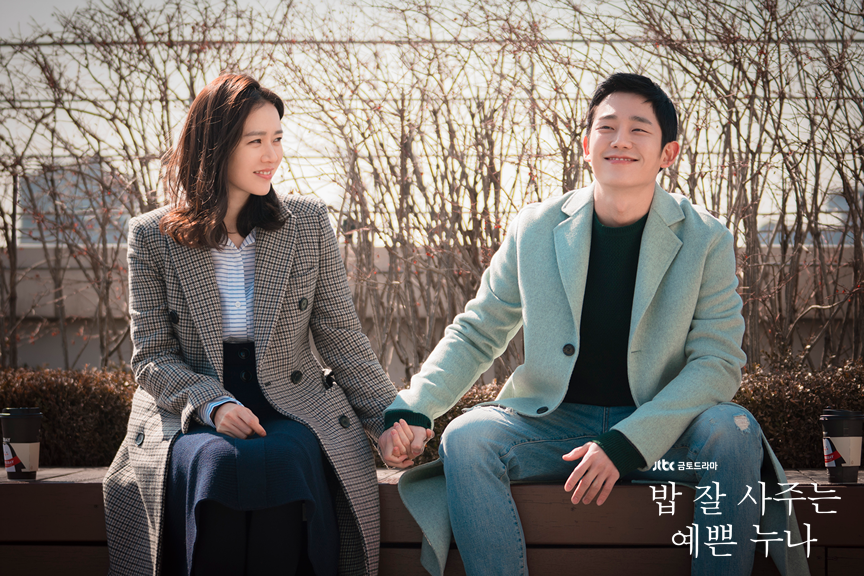 ---
The Third Charm
The Third Charm is reminiscent of the feel I had with heartwarming romance drama Because This Is My First Life, in the sense that the love lessons cut deep to people who have experienced the anguish that always comes with heartfelt adoration we feel for someone.
In a sea of Korean romantic dramas, it is rare to find an unfeigned love story. Most often than not, avid followers can already predict the flow of the narrative. Hence, going the extra mile with a simple love premise is already a feat hard to accomplish.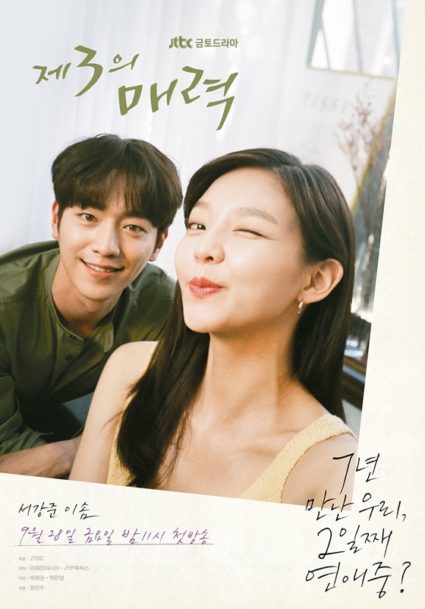 ---
It's Okay To Not Be Okay
It's Okay To Not Be Okay beautifully sends the message across – that really, "it's okay to not be okay". The message of the drama resonates deeply: we heal and grow through other's warmth.
It is indeed a creative masterpiece from the narrative, to the script, acting, literary references, and up to the littlest of the details in its set design. They have all beautifully and meaningfully meshed everything together.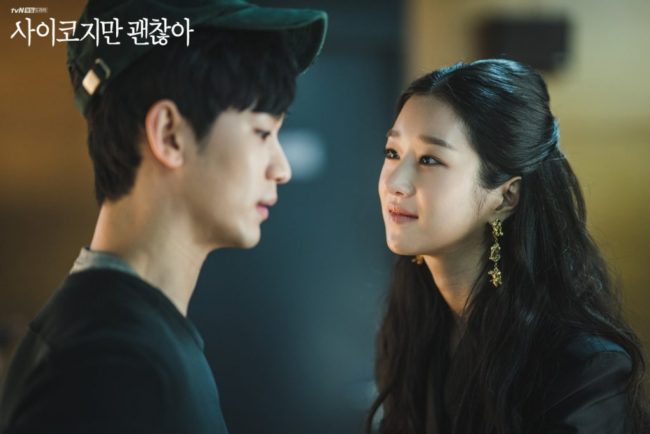 ---
More Than Friends
One of the best-written Korean dramas, the series has taken its viewers to stages of love that are equal parts blissful and painful – but ultimately the sweetest in between.
It's interesting to note that More Than Friends is that one drama with such harrowing problems, yet there is not even one single villain present in the story. Remarkably conceived with an amazing cast who owned their roles to the hilt, this series evidently is one of my cherry-picked Korean romance dramas.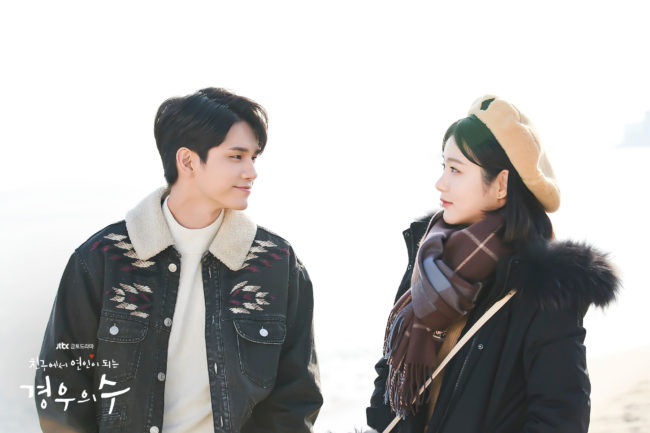 ---
---
#IconicHistoricalDramas
A Jewel in the Palace
Empowering women to pursue their dreams is the theme of this classic period series. Lee Young Ae painted an iconic character in this hit MBC series. Although period dramas are notoriously known for their lengthy run, this woman-empowering series will not bring you down.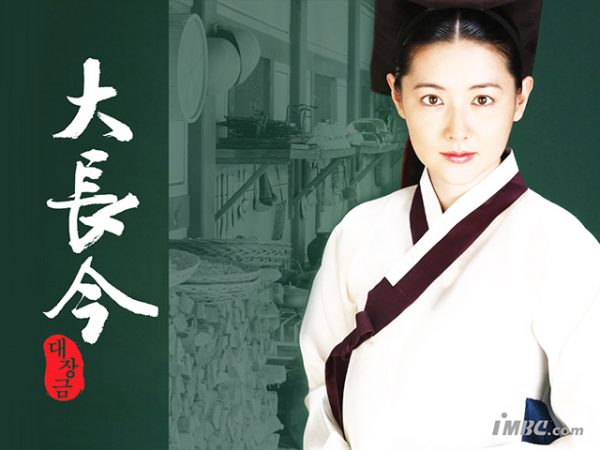 ---
Jumong: The Book of Three Han
Song Il Gook cemented his popularity in MBC's Jumong: The Book of Three Han. The 81-episode drama is the best depiction of the old Kingdom of Goguryeo. It narrates the story of expert archer Jumong and the founding of the Goguryeo Empire. It covers the struggle of the young prince against his half-brothers, who are intent to claim the seat of power of Buyeo.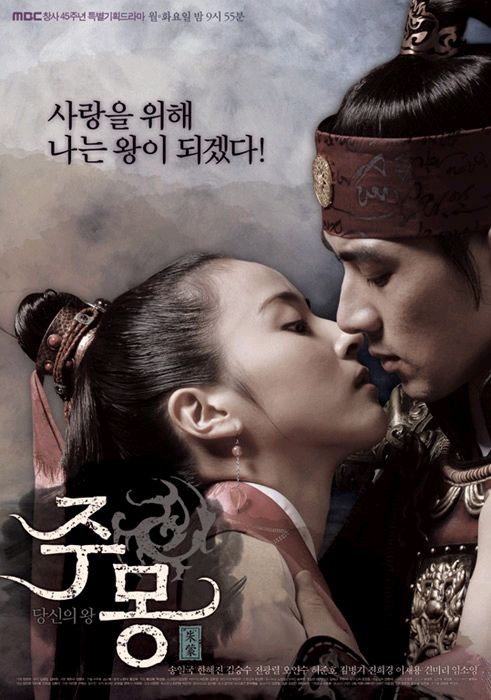 ---
Hwang Jin Yi
Ha Ji Won brought to life the 16th-century courtesan Hwang Jin Yi to perfection. Narrating her drive to pursue her art albeit her lowly status is truly empowering.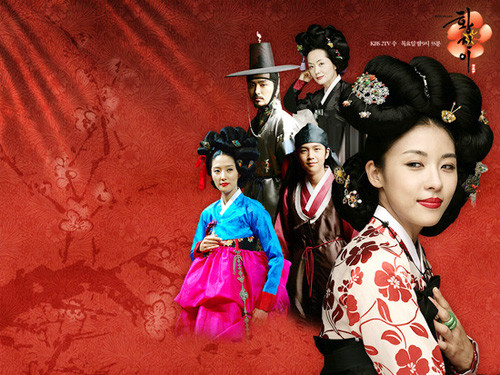 ---
Yi San 
Running 77-episode Yi San is definitely daunting to watch. But if you like history this MBC period series acquaints viewers to King Jeongjo, a well-loved Joseon monarch who reigned in Joseon period.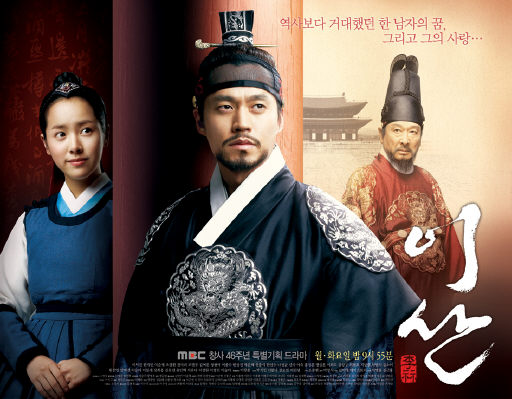 ---
Queen Seon Deok
Averaging 35.4% nationwide viewership, Queen Seon Deok literally reigned with its female-dominated cast. An obvious addition to MBC's robust portfolio of historical masterpieces which runs for 62 episodes.
Go Hyun Jung's portrayal of Lady Mishil was lauded to a point that her theme music is often parodied to shows when the mood spells danger. The series also stars Lee Yo Won, Park Ye Jin, Uhm Tae Woong, Yoo Seung Ho, and Kim Nam Gil.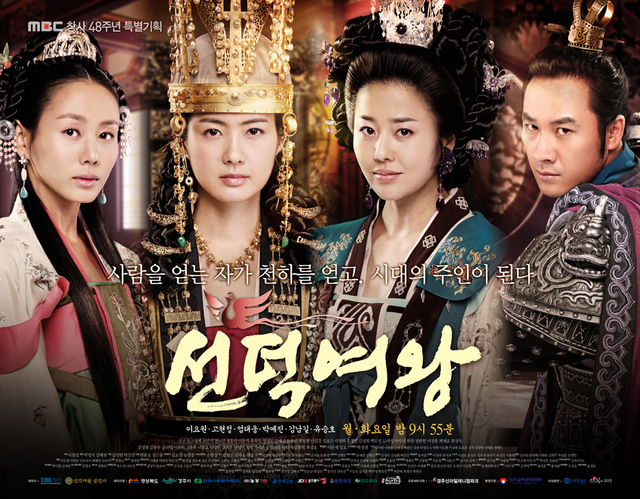 ---
Dong Yi
Dong Yi displays a stimulating TV drama while presenting the intricacies and controversies of the Korean Joseon Monarchy. It presents the elaborated palace life, power struggles, and vibrancy of the culture with the clever layering of romance. Additionally, the narration is subtle in its approach, yet daring in its conviction.
The beginning is disheartening, the ending will make you pull the strings for it to end out of weary, but you tend to hold on to feel gratified by the conflict's dissipation. Now the middle part, that is the best part of the series.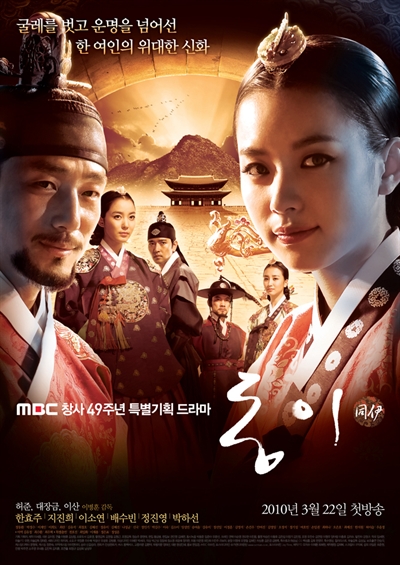 ---
Empress Ki
MBC made up for its trademark sageuk parade by pushing its Monday-Tuesday slot with historical treats in its selection of 2013 Korean dramas. Among those is Empress Ki.
Boasting a talented cast where Ha Ji Won played the titular role, while Joo Jin Moo and Ji Chang Wook take on her love interests, the series was a guaranteed success. The ratings and accolades it received also proved its scintillating narrative.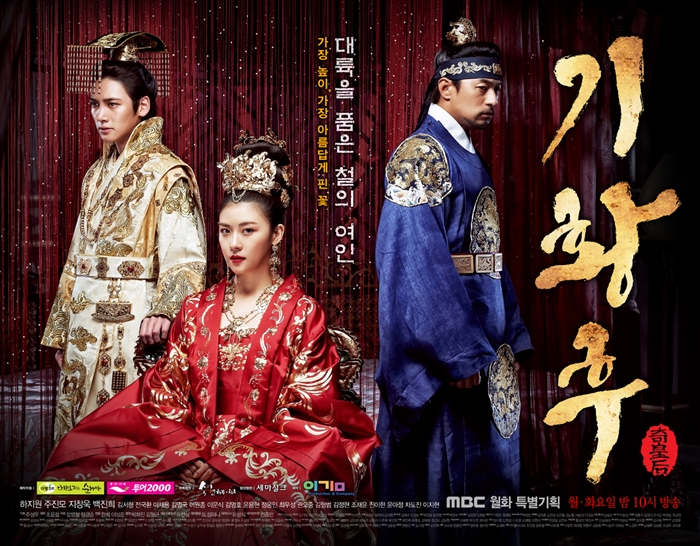 ---
Six Flying Dragons
Chronicling the events of the Joseon kingdom founding, Six Flying Dragons is carved and conceived to be another historical drama masterpiece. Yoo Ah In portraying the focal role of Lee Bang Won, who aids his father to a vision of a nation that later became Joseon.
Packed with vibrant portrayals of Kim Myung Min, Yoon Kyun Sang, Byun Yo Han, Shin Se Kyung, and Chun Ho Jin, this series has picked up all the gaps of old period drama classics making it well-contrived without losing the trademark essence of historical series.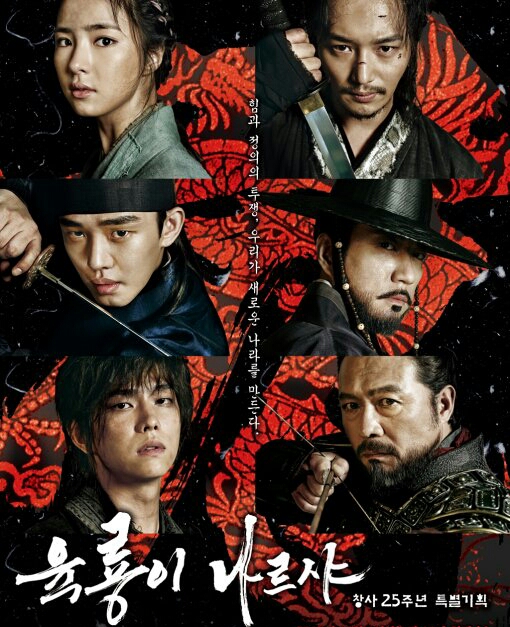 ---
Mr. Sunshine
Looking back, Mr. Sunshine took a simple route following how period set stories are usually done. We got the historical problem scenario to spur the web of the events, the heroes and the villains to move inside it, and the path to a satisfying closure. Furthermore, the quality of the cinematic experience of every episode is one for the books, that even with its somber tone, it would yield a trance moment for you to appreciate its worth.
But it was the expressive depictions and garnished screenplay execution that made Mr. Sunshine a force to reckon.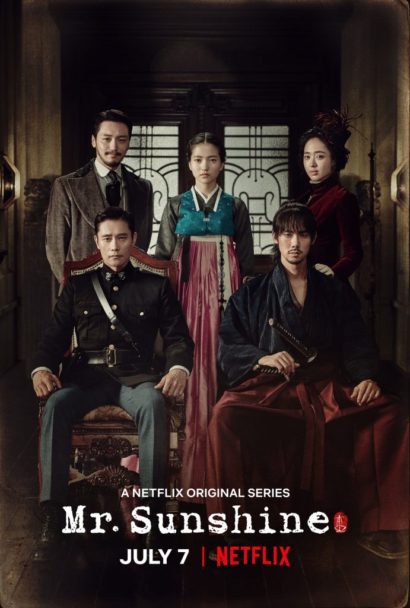 ---
The Nokdu Flower
Based on real historical events, The Nokdu Flower is about the Donghak uprising against the corrupt officials in the 19th century. It unveiled the struggles of the common people, their battles for their rights to equality, and the various aspects that influence human actions.
The journey with The Nokdu Flower is mixed with various emotions as the story uncovers about people and their simple aspirations. What's admirable about this drama was the message of equality not just across different classes of people but across genders. The women in the drama were the key drivers in the story, had their own voice, and took steps for their own actions.
Overall, the drama was a superb watch packed with history, excellent acting, and various human emotions.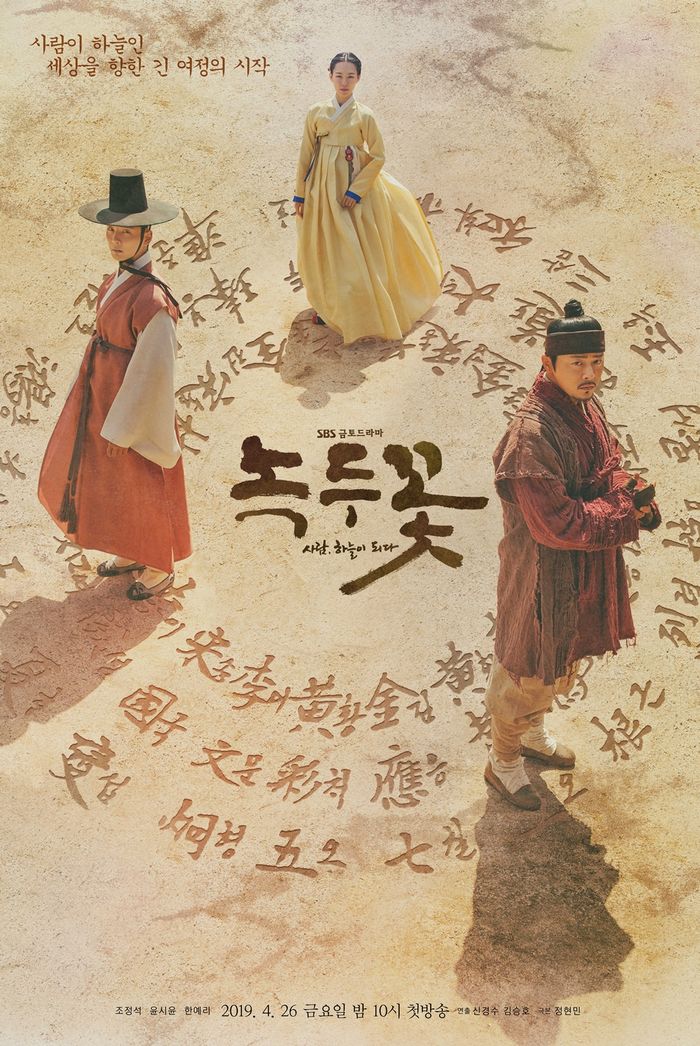 ---
---
#FusionSageuk
Iljimae
A hero like no other, Iljimae is as delightful as enthralling. On a mission to find the sword that killed his parents, Lee Joon Gi powered the hero of the story to a remarkable light. Named Iljimae for his trademark of leaving a plum tree branch, he robs corrupt government officials at night. Romance in the backdrop of Joseon era achieved a top-rated series during its run.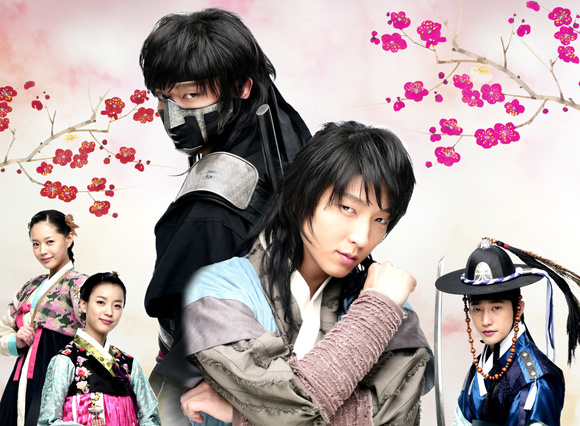 ---
The Painter of The Wind
A talented painter hides her real identity as a woman to fulfill her goal of finding her father's killer. Moon Geun Young, Park Shin Yang, and Moon Chae Won starred in this 20-episode historical series.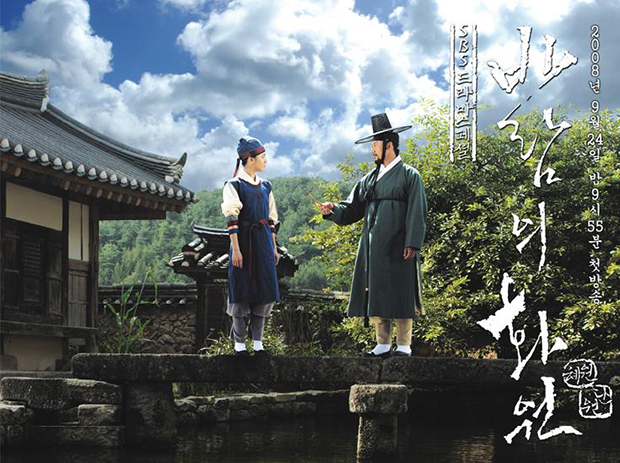 ---
The Slave Hunters
Wielding his combat presence magic, Jang Hyuk phenomenally captured the hero of this Joseon-set period series. While chasing after a runaway slave and looking for the woman he loves, Chuno topped the viewership rating charts with its excellent storytelling and thrilling elements. Through his portrayal, Jang Hyuk achieved a Daesang award. The series also stars Oh Ji Ho and Lee Da Hae.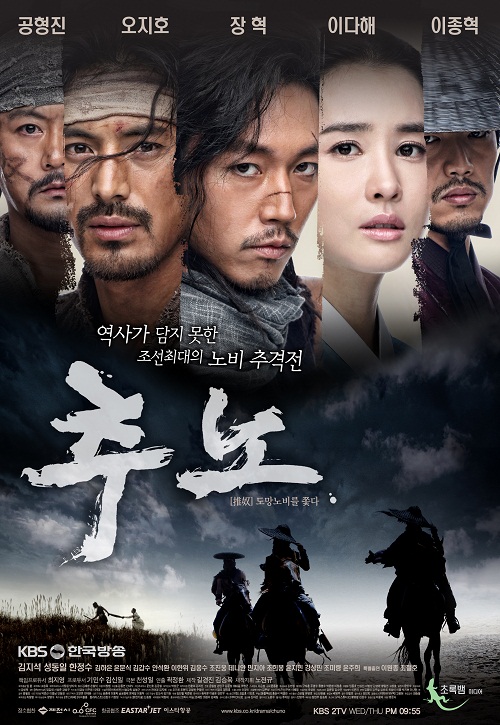 ---
Jang Ok-jung, Living by Love
When they promised a different approach to the story of Joseon's femme fatale, I was curious about what they were trying to arrive at. You see it's hard to sway someone's preconception of an existing character that has been hailed as a she-Sauron on TV and film adaptations, but it managed to satisfy my curiosity plus it gave me days of happiness staring at Yoo Ah In.
The moon gazing, the walking side by side together beneath the stars, the never-let-go-of-my-hand-promises, and the see-how-much-i-love-you scenes were some of the most superbly captured moments in this series.
All you are willing to give up because of love has been the poignant theme of this drama and it concluded in a heartbreaking moment that made me cry like a baby for this star-crossed lover who surrendered on destiny.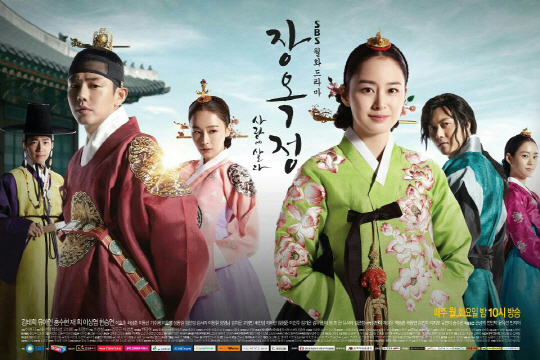 ---
The Princess' Man
This Romeo-and-Juliet-like melodrama sends the viewers due to the poignant struggles and motivations of the love couple. The directing and cinematography are captured efficiently projecting an emotionally draining love chronicle. How they maneuver the movements of the conflict without making the protagonists look so annoyingly pathetic is strategically done which made me admire the writer of the story.
It is a moving narrative of how the lead couple patiently waits to claim the love that is rightfully theirs. It is an agonizing yet gratifying tale that reminds us of the risks in committing yourself to someone, the bittersweet pain of coming to terms that love has always casualties and the reality that until you learn to forgive, you will not be able to keep in your arms the person who defined you what is love.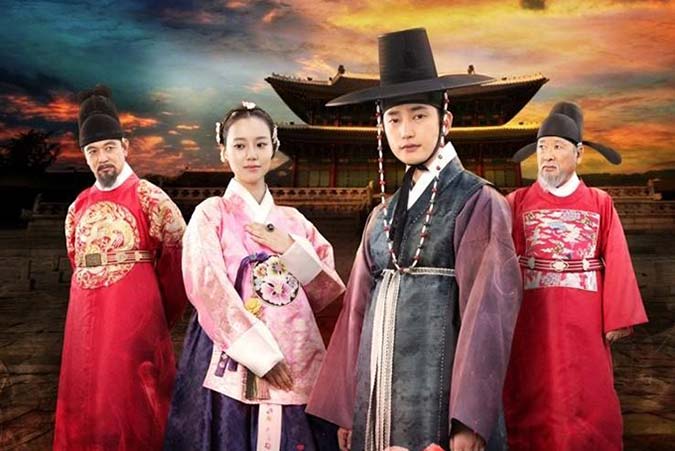 ---
Moon Embracing the Sun
Opening the year with a quite grand fireworks display; the ratings stay up for this series even if there were times that I was wishing for it to speed up. But the production team sure knows when they should wake you up when you are about to doze off so I remain positively raving.
The young love which bloomed and defied time, reasons, and political issues are what makes the production applauded I believe. Its strong and consistent character portrayals, supernatural seasonings, family issues, and brotherly love cemented the viewers' loyalty.
Creatively conceived, Moon Embracing the Sun is euphoric on its strong notes and contemplating on its sad tones.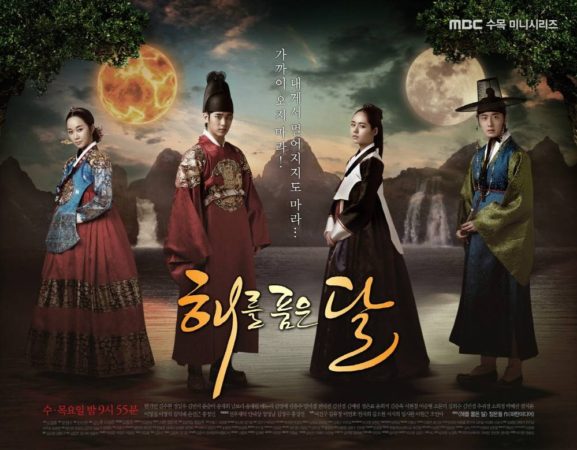 ---
Moon Lovers: Scarlet Heart Ryeo
Just as life is short, love is also fleeting. The all-important love lesson Moon Lovers: Scarlet Heart Ryeo taught us is how loving someone does not stop when we gave up on the person because the love does not belong anymore in the future.
The series touches on the painstaking, unrequited love of a damaged prince for a woman who shared his pain without prejudice.
It also sadly and yet beautifully expressed the betrayals of a dysfunctional Royal family raising devious ways to claim the throne for them to use in protecting the ones they love.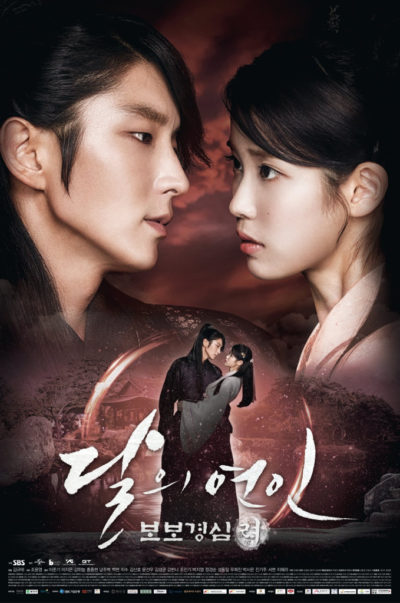 ---
Deep Rooted Tree
Being the people's champ that he is, King Sejong (Han Suk Kyu), in one of his dedicated dreams for his people; pursued the creation of a language that will be Joseon's own form of communication.
In a series of sword fights, treacherous acts, power plays, and disheartening conspiracies, King Sejong and his trusted persons faced the "Hidden root" in thrilling and passionate encounters that eventually got the King's goal, but sacrificed the lives of the people who helped uphold that dream.
Deceptively plain, Tree with Deep Roots amazingly satisfies with a conflict not too taxing yet resonating just the same. Powered by a balanced plot, it creates an impression that gently simmers and lingers at the same time.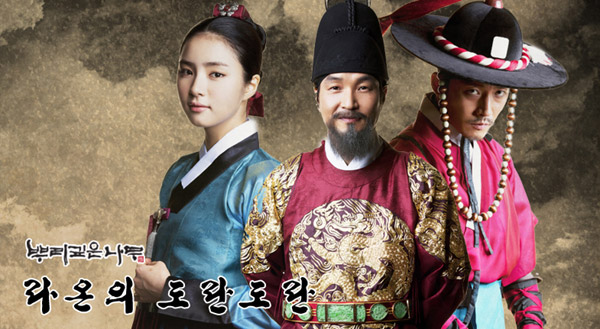 ---
Faith
Faith is a remarkably premeditated tale that successfully notched the path where it was directing the audience – hope, holding on faith, and happiness.  The series' ability to balance the transcendent elemental nonsense was plausible and cohering to how it mounted to the story's peak.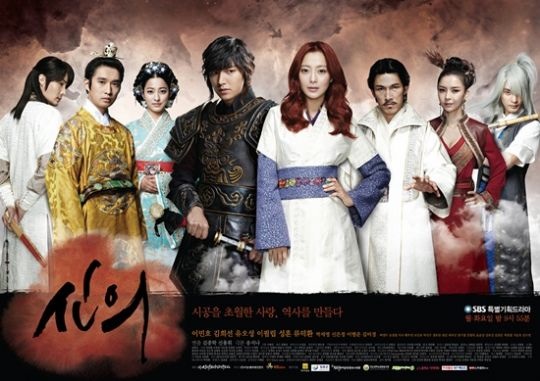 ---
Love in the Moonlight
Love in the Moonlight rewarded us with an impressive picture of a young prince, who defies the political struggles surrounding the power he is destined to have while chasing his true love.
The series is an engrossing period TV production starter if you are a new K-Drama addict recruit. The mixture of a youthful romantic vibe and the seriousness of the historical plot will encourage you that this kind of genre is not boring as it seems.
All those high moments from the love couple's journey made this heartwarming tale tap on those youthful romantic memories that we have kept dear in our hearts over our own personal life, particularly of those days when our love views were not yet corrupted and just free-flowing.
Prince Young and his first love Ra On can take you on an amazing ride with their binding commitment to not giving up on love.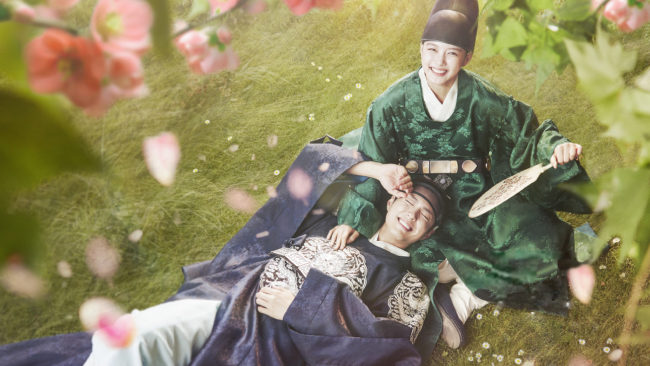 ---
Flowers of the Prison
Flowers of the Prison is not an easy watch especially if you mostly lean on trendy dramas. There is a lot to absorb in a long sitting, but there will be so much to learn.
It has resonating characters and an encouraging plot that magically locked me on a weekend alarm to check how Ok Nyeo and the rest of the guys were doing.
I like that for a period drama, the main cast propelling the scenarios of the story did not reach a hundred in numbers. Also, I appreciate that the concentration of wickedness was centered on the married couple villains only.
It gets so draining when punches are thrown from every direction in period dramas. So, at least there's a balanced conflict tackled by the opposing characters. There is a moment that I want to rage war with Ok Nyeo for delaying her birth secret revelation and accepting all the stomping they received from the villains.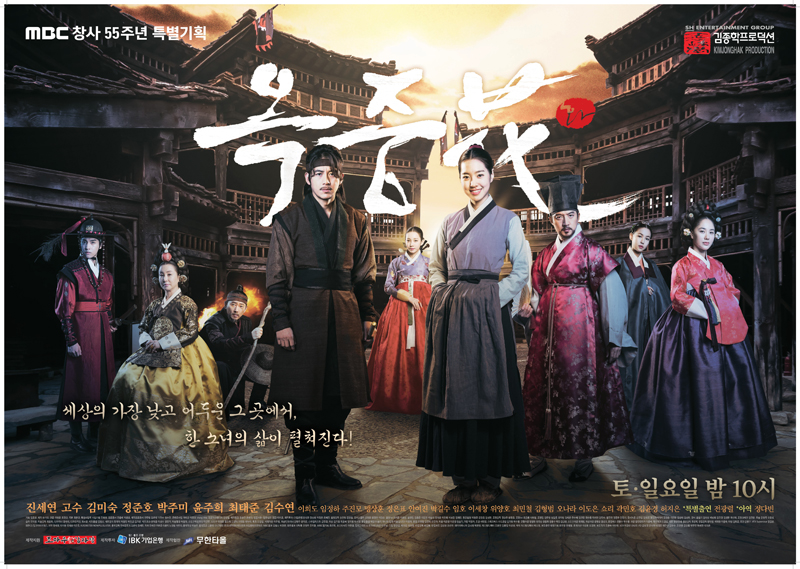 ---
Queen For Seven Days
Queen For Seven Days efficiently maximizes the staple government intrigues and character motivations to balance the frustrating love line. While you grieve with the love couple who are forced to love each other from afar, you will accept that true love is kept in the heart with the best memories you have with someone, even if you cannot have future moments together.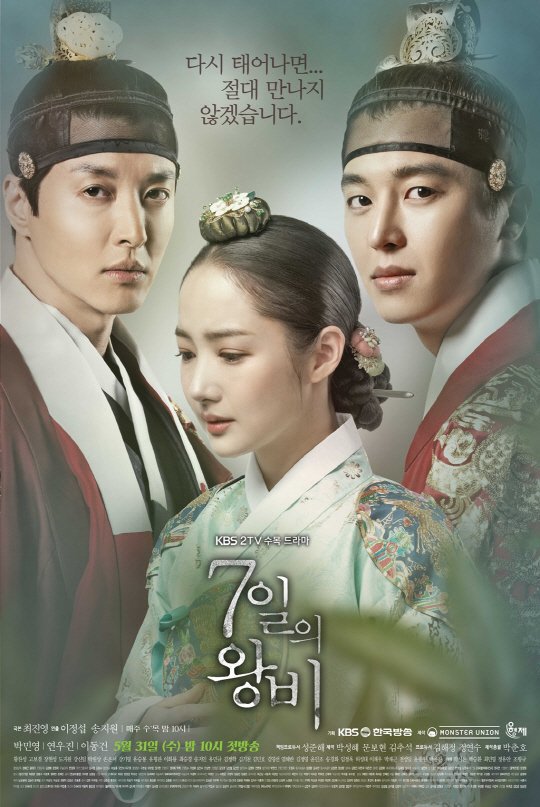 ---
The Grand Prince
Grand Prince announces its presence through an engaging symphony of love and drama, involving a woman caught in between the affection of two Joseon princes. The grandiose design, powered by indelible portrayals of the actors, makes up the familiar contours of the classic historical masterpieces which we have loved in the past, visibly evident in this new spectacle.
As the only period drama aired in the first half of the year, Grand Prince superbly unravels the poignant events of the story.  It drives balanced energy by incorporating the trademark political strife of historical dramas and cushioning it with the romance elements of the story.
It secures well-blended serious and bright notes while drawing the viewers to its stunning love tale. The seamless narration easily navigates the viewers to the compass of the narrative.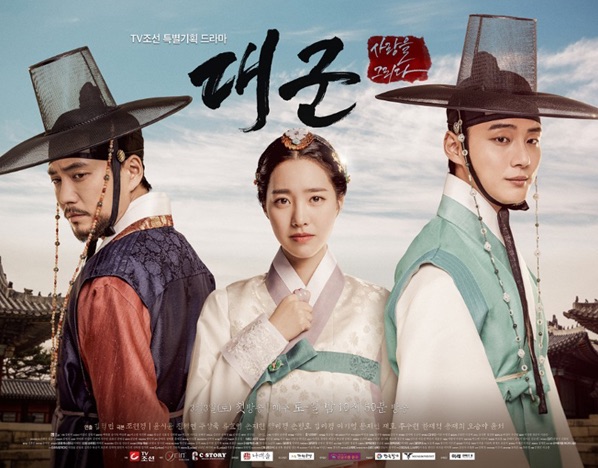 ---
Kingdom 2
Offering a fast-paced chilling story, Kingdom 2 made sure that its followers get what they signed up and waited for
For viewers infected by the addicting story of Kingdom 2, the mind-blowing pursuit to quell the plague is undoubtedly gratifying. Ultimately, locking your heart to stock up more patience while waiting for its next season.
Intelligently written, I appreciate how the thrill-providing zombies are evolving and appeared to have kept a little IQ left to terrorize the heroes. That made them on equal footing with the nimble-minded heroes. Thus, creating a balanced flow in the fierce feud which has been the moving power of the series.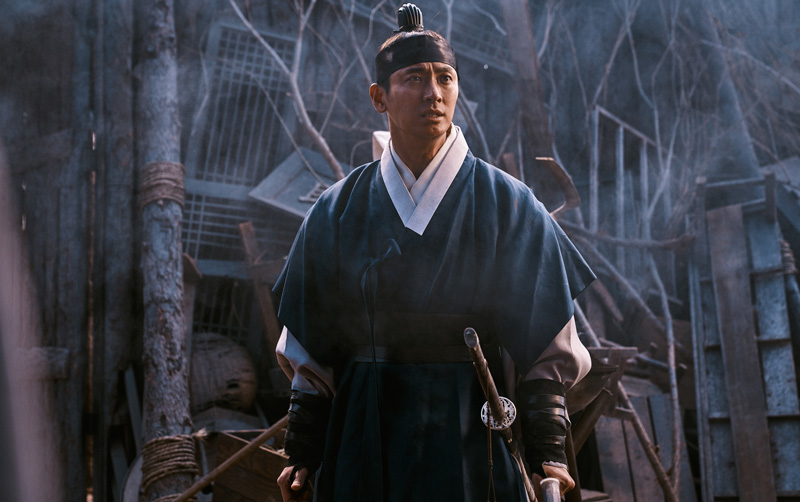 ---
The Tale of Nokdu
The Tale Of Nokdu reeled in the viewers with an interesting narrative and appealing characters. But apart from that, the drama also left us with lessons we all could apply to our daily lives.
As humans, we have the tendency to desire more and it often leads to dissatisfaction. Inevitably turning that little craving into full-blown greed, which was obviously not a good thing.
Life is never easy, and it is not supposed to be. But whatever challenges it throws our way, we only have the power to change it and live through it. The choices we make are the ones affecting and influencing our existence.
The contentment that we seek can only be made possible if we learn and choose to accept that we could not have it all. The Tale Of Nokdu just showed us, in a manner, that is convincing and so true.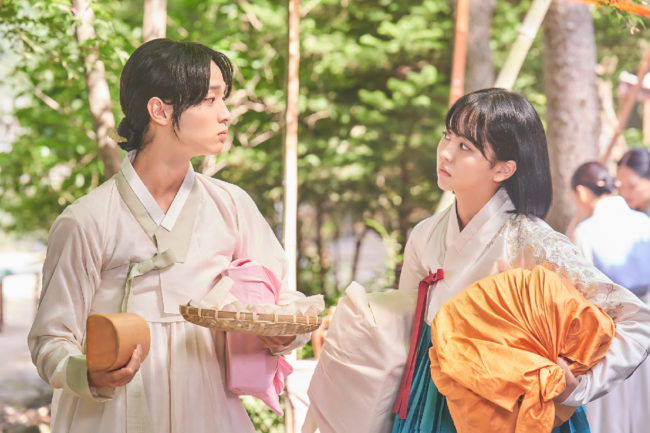 ---
---
#FlowerBoysPoweredSeries
You're Beautiful 
Preparing to be a nun, a young woman is forced to assume her twin's identity who is supposed to join an idol group, but falls on comatose after an accident.
Perky and fast-paced, the well-written script is filled with sweet moments of being young and in love. Looking back this is still my favorite Park Shin Hye drama because she displayed a memorable heroine that is naive but refreshing, vulnerable, and persevering. You're Beautiful shows a clear picture of how love is meant to be enjoyed at the moment and chased at the right time.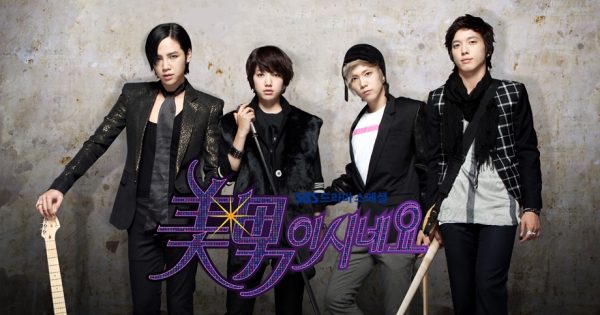 ---
Boys Over Flowers 
A young man (Lee Min Ho) from a rich household falls in love with a girl (Gu Hye Sun) from a poor family background.  When she resisted his temperament, he starts bullying her but eventually fell in love with her charm.
It may not be perfect because of the moments when the drama has to ride its popularity, but it is an addictive drama that can be enjoyed by the whole family.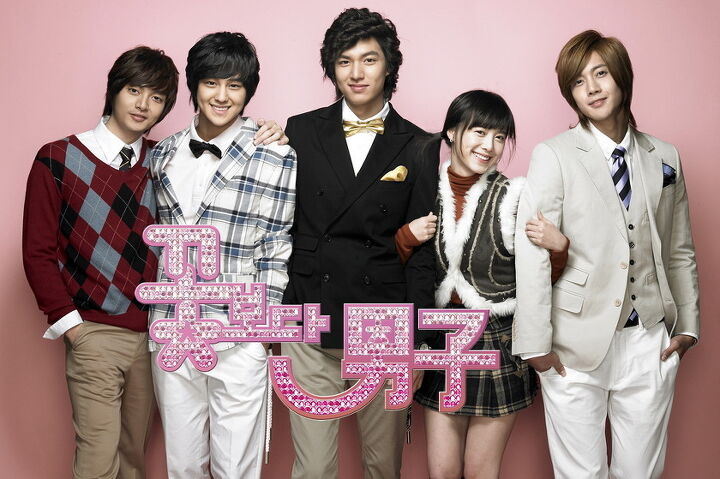 ---
To The Beautiful You
This will be the 3rd adaptation of the Japanese shojo manga "Hana Kimi" and my favorite of 'em all I say. Well, Koreans have this knack for doing their adaptation even better than the original.
Prepare to be in a constant tug-of-war between Eun-gyul and Tae-joon. Better yet, utilize a "who-you-really-likes" scoresheet to break the sweet confusion.
This is another teenage love drama without worries, just purely cuteness, sassiness, and first love feel. Worth applauding in the series are Eun-gyul's social media shout-outs and weird mind wanderings. Jae-hee's radiant smile and pure heart, and Tae-joon's… well everything about him.  *wink
Candid and totally charming, To the Beautiful You promises you smiles and refreshing moments. Everything about it is lightly done, even the conflicts.  Simply narrated, it progressed smoothly and ended on a happy-ever-after note. A rom-com for young people.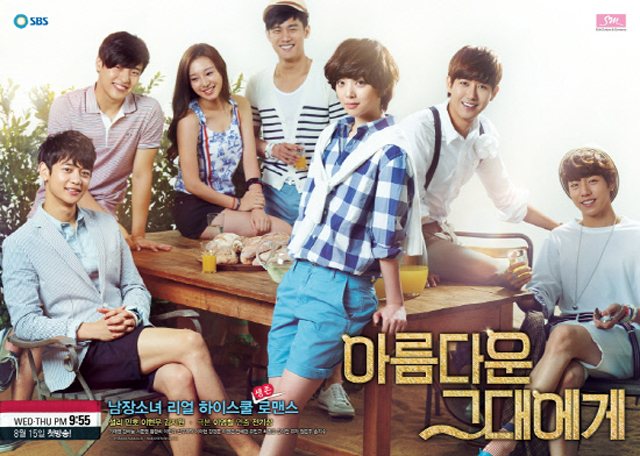 ---
Sungkyunkwan Scandal
Presenting Sungkyunkwan Scandal – the drama that can change the belief that the sageuk series is not fun. A bromance-filled tale incorporating a touch of traditional Korean history set in Joseon era's premiere school.
Considering the setting is in traditional times, they are able to execute love-melting scenes while studying in the library, getting stranded inside a wooden elevator, and all the rest of those happy moments shared by the scholars. Despite the politics-related conflict, what I loved most in the narrative is the optimism and bravery of the characters which help in making their portrayals worth remembering.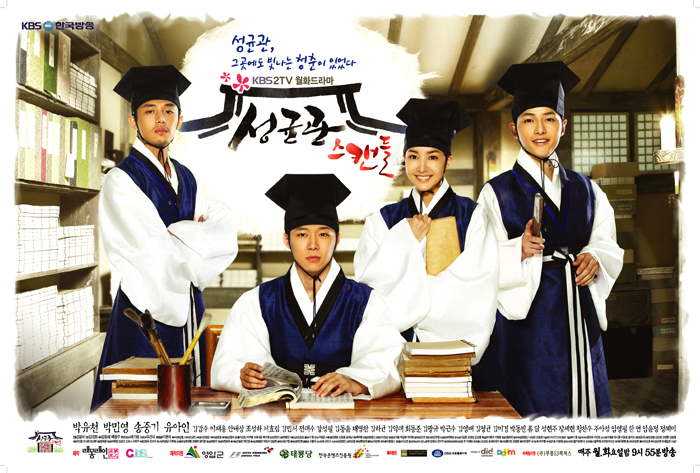 ---
---
#SaccharineSweetStories
Princess Hours
A high school girl becomes the country's princess, but the prince she married is still caught up with his first flame. Princess Hours gives a youthful presence while combining the individual growth of the main leads who are forced to marry due to their ancestors' promise.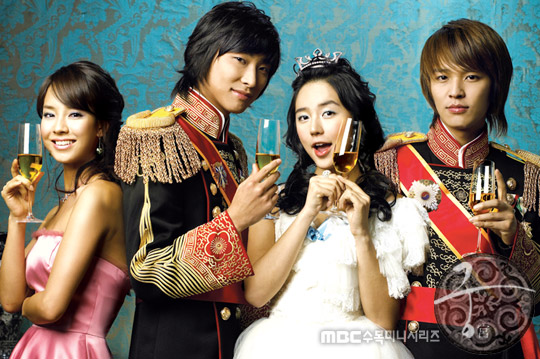 ---
What's Up Fox?
Quirky and a rom-com novelty, What's Up Fox can be called a grandma of noona romance stories which have seen quite a surge in recent years. If you watch this series after Queen Seon Deok, you'll get an interesting surprise.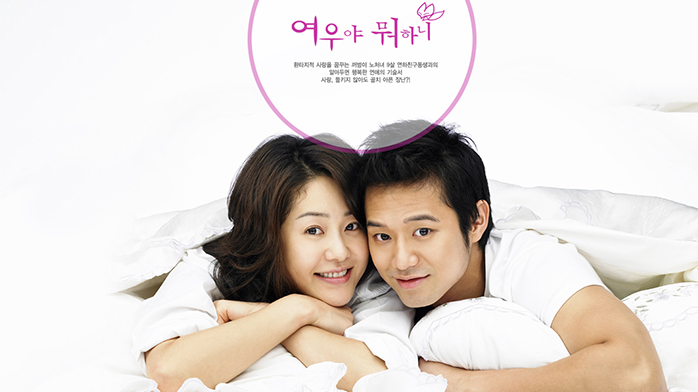 ---
Personal Taste
A woman (Son Ye Jin) is betrayed by her best friend who seduced her ex-boyfriend. She meets an architect (Lee Min Ho), who is on a mission to redeem his father's lost glory by analyzing a house designed by a legendary architect who is the lead girl's father. Our lead girl mistook her hero to be a homophile and let him board in her house but then, later on, they develop feelings for each other.
Why it made this list despite the heroine's vulnerable spirit is justified by the satisfying romance. Additionally, the lead girl redeems herself through her hero's encouragement to be a better version of herself. While the hero learns to step back and appreciate the people around him instead of keeping all his woes alone.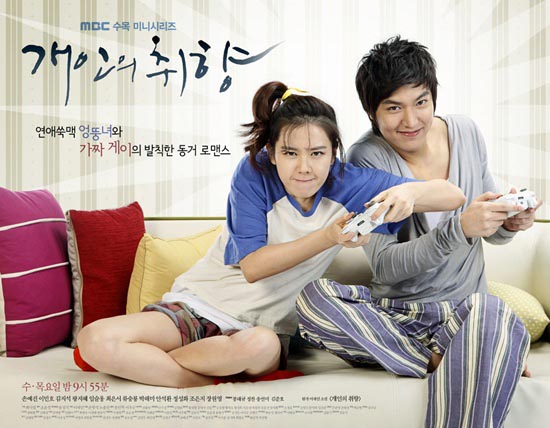 ---
Spy Myungwol
In accordance with fulfilling a military order, North Korean spy Myungwol infiltrates South Korea in her goal to seduce Hallyu superstar Kang Woo (Eric Mun) so that he defects to North Korea as part of their military plan to kill the Korean wave. Yes, cutely weird right? Her persistence achieves her goal, but her emotions sway to an unexpected scenario which her undercover agent skills can't solve.
She embarks on a dangerous love affair and proves that a memorable love can spring beyond the North Korean border. The premise of having the heroine protecting the leading man is a breather from the usual vulnerable leading ladies needing a chaebol-in-the-shining armor to rescue them.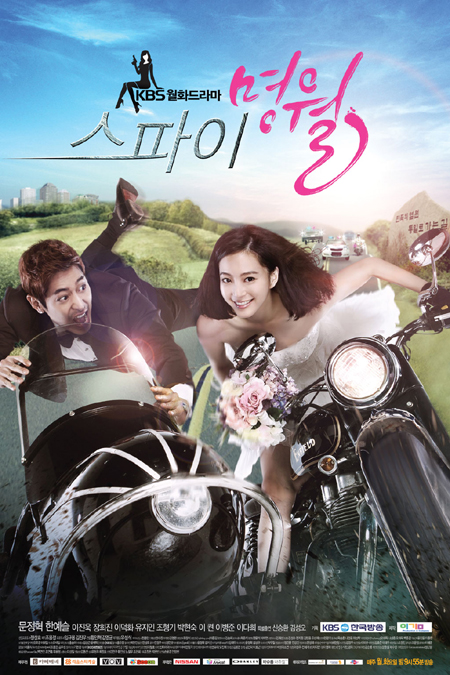 ---
My Princess
The long-lost princess of Korea embarks on re-claiming the honor of her royal family in modern times. But it is not easy, owing to her need to prove her worth as a princess to the country, along with the evident rivals determined to stop the Monarchy's re-emergence. She is torn between the devil and the deep blue sea to fulfill her filial responsibility.
Sweetly made for a woman who loves freely as she can be.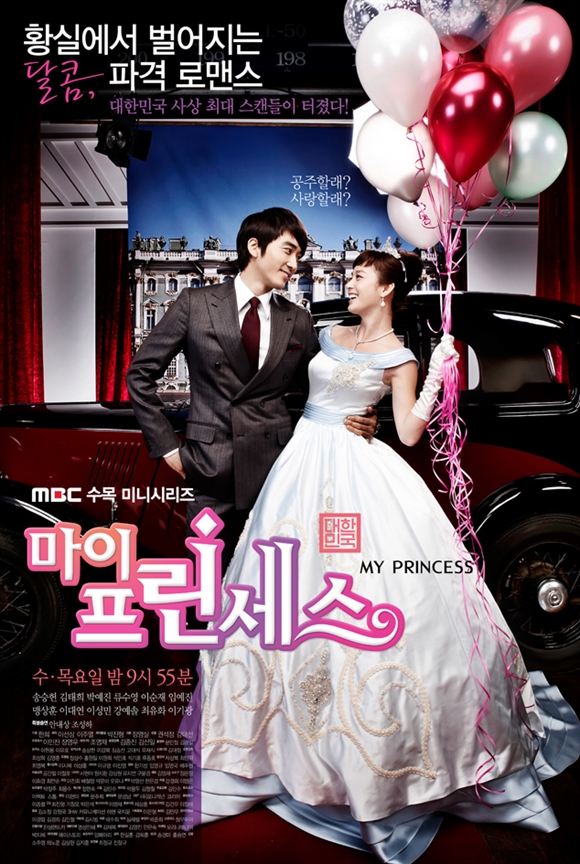 ---
Reply 1994
A follow-up to the well-loved Reply 1997, this tvN series takes the framework of its predecessor. It highlights friendship stories plus its signature guess-the-husband game. The entire Reply franchise is synonymous with the well-contrived story which paid remarkable attention to small details.
Something we greatly appreciate because aside from its nostalgic gift, those details made the beautiful moments shine in the story.
Set in a boarding house, all seven friends live in the house run by the female lead's parents. As always, the series is a fun watch because you're reminded of your own memories.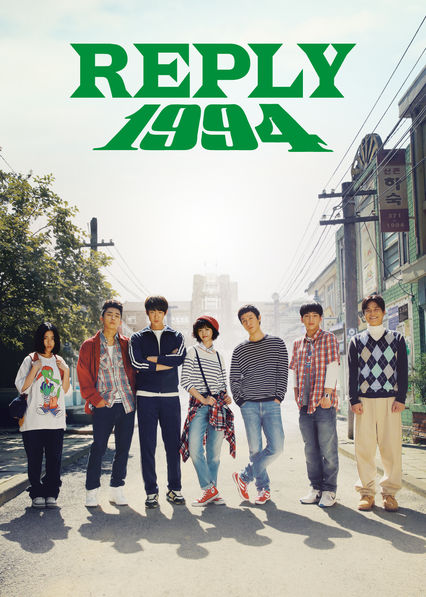 ---
Protect the Boss
Parading loads of fun, Protect the Boss pairs a secretary with a childish boss. Ji Sung and Choi Kang Hee are a match made in K-Dramaland for this workplace drama that never suffered any downbeat. While the role reversal is the main charm of the series, the eventual love story sealed the deal.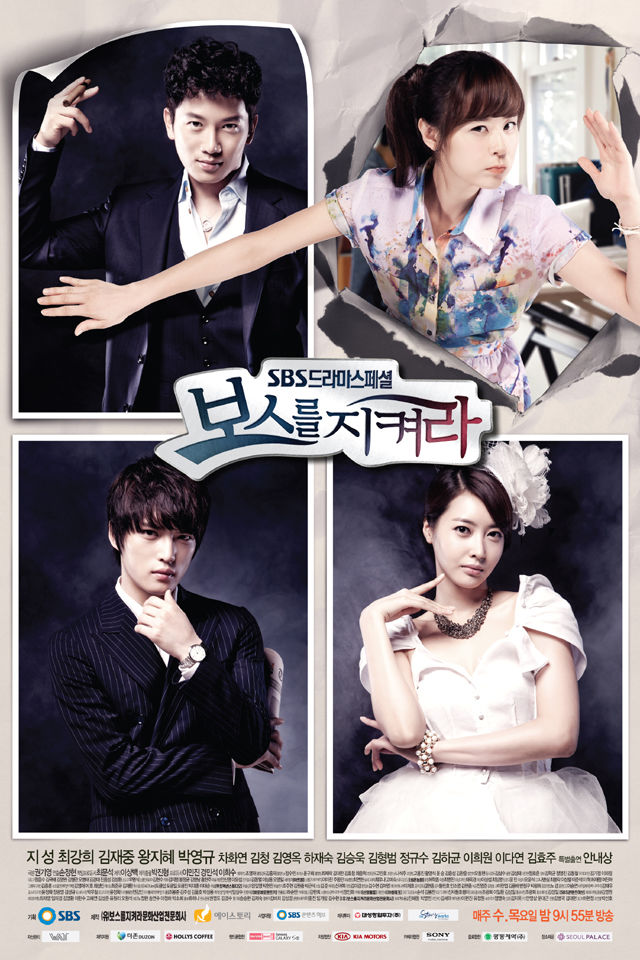 ---
Cool Guys Hot Ramen
Cool Guys Hot Ramen is a ball of sweetness powered by endearing characters. It is one of the quirkiest-so-pleasing-to-watch-flower-boy-cast. A love ride that you will keep in your heart because of the memorable characters in lead and supporting roles. The humor and the love triangle keep the engaging run topped by the eye candy relief of the flower boy-filled cast.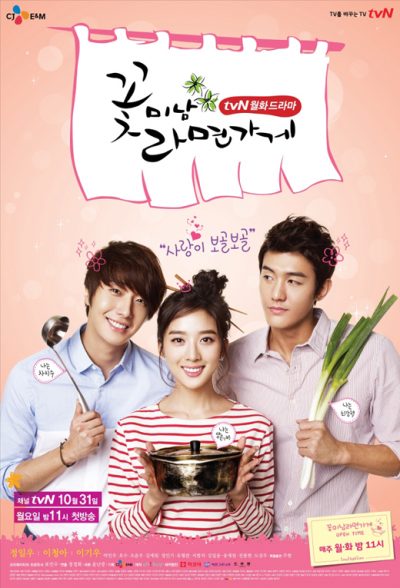 ---
My Girl
A rich man hires a woman to pretend as his lost cousin so his sick grandfather will feel better. The con backfires as they fall in love with each other.
Lee Dong Wook and Lee Da Hae's first pairing is a zesty cohabitation where the couple bickers a lot until romance knocks them out to submission. The road to the love realization threads on happy notes and lies. 
My Girl leaves a message on how time makes you braver to love someone, and how love stays true when separated by time.
---
Let's Eat 2
Rarely does a sequel outshines the first installment. But in the case of Let's Eat franchise, the second season doubled the initial charm and trademark set by the series.
Reprising his role as foodie Goo Dae Young, Yoon Doo Joon is joined by Seo Hyun Jin and Kwon Yul when his character moved to a new city.
Guaranteed endearing in the same seasonings we love about this tvN drama franchise. Oh and prepare for the sweet smooches from the love pairing.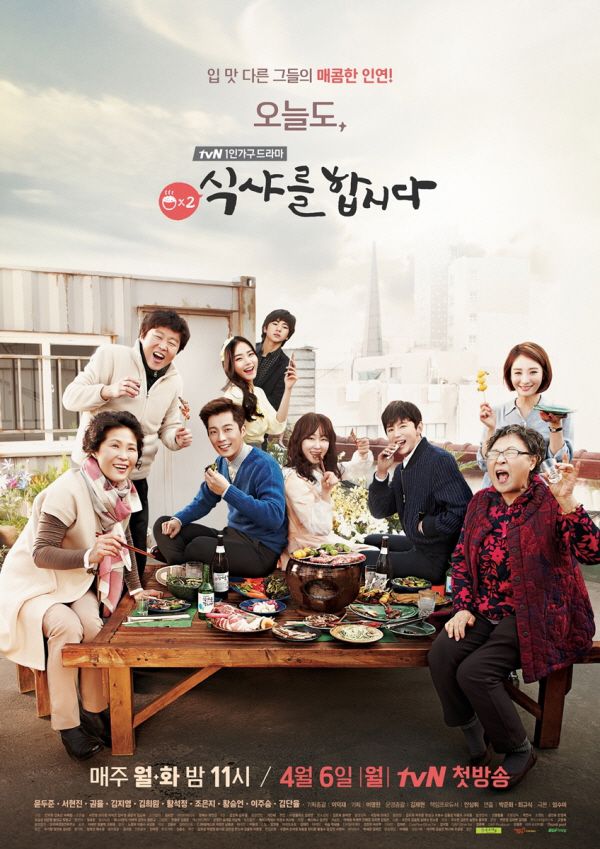 ---
I Hear Your Voice
Lee Jong Suk's first courtroom drama granted him the ability to hear someone's thoughts. Boasting a thrilling premise that intertwines the lives of a lawyer and a student, I Hear Your Voice gifted acting awards to its lead actors.
Well-deserved feats considering how they move to make the story engrossing, and how the noona romance was made to a level worth cheering for. Highly thrilling courtroom battles, an inspirational fight for justice, a well-rounded supporting cast, and a sweet romance are the key highlights of this series.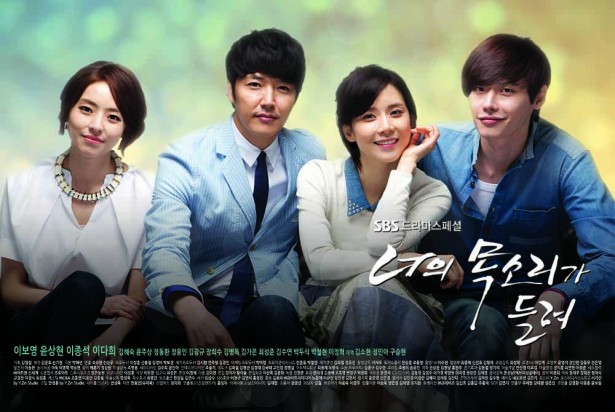 ---
Fated to Love You
Rom-coms are as always the main drawers of Hallyu wave followers through the years therefore competition to present a rom-com that will stick and hook the audience has always been a tough case.
Some may start strong and then dwindle in the end and some may start slow but go frenzy good towards it closure. Fated To Love You has hit all the bullet points of a typical rom-com, even the cliches and the character prototypes.
But its endearing lead couple won my heart over even if there were dragging moments in the story. It's a comfort drama pill you can watch on rainy days but its romantic magic will definitely wear out after four reruns.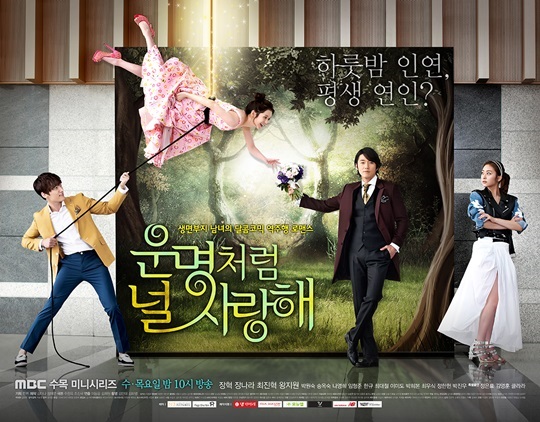 ---
Shopaholic Louis
Brimming with optimism and happiness, the characters of Seo In Guk and Nam Ji Hyun journey together in a world they are not familiar with in Shopaholic Louis. Trusting their friendship, eventually, they realize that fate brought them together for them to fall in love.
It's that one drama that was made for sunny days and for people who just want to lounge and not worry about k-drama clichés and conflicts. It encourages you to just watch each episode as comfy as possible, without worrying about so many things.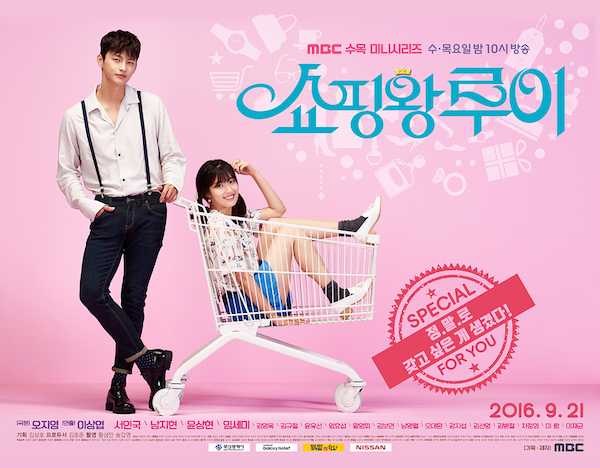 ---
Marriage Not Dating
I only have fond memories of Marriage Not Dating. It was an accidental watch for me. So, I was really happy that it surprised me with its saccharine story.
Rom-com tends to be forgettable at some point, but the commitment of the love pairing in this series is surely felt. That probably is the reason why as a viewer, I enjoyed every bit of watching it.
Too bad the female lead is not active anymore. But this is where I first noticed Yeon Woo Jin as an actor.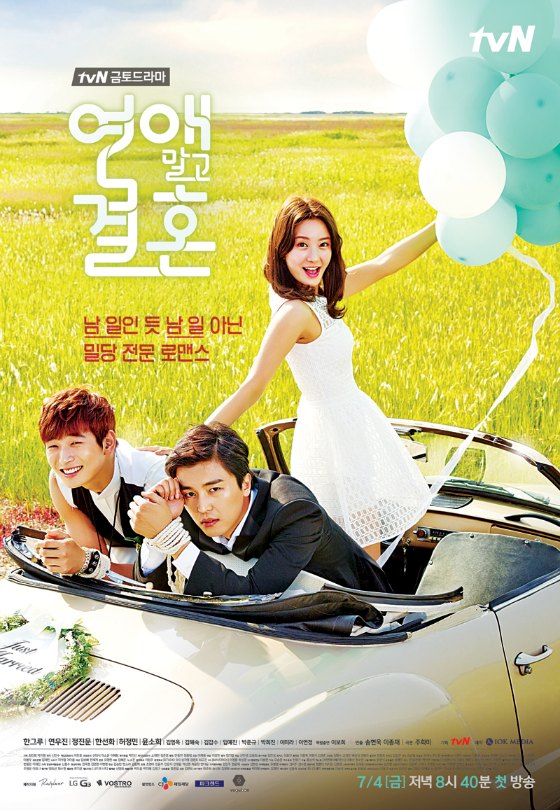 ---
Oh My Venus
Advertisers and businesses overlooked the effective solution to the alarming woes of women struggling to keep up with their weight. Bottling So Ji Sub as a weight coach would have made the women's world a better place. *giggles
KBS2's hilarious romantic-comedy starring Shin Min Ah and So Ji Sub left the audience with woman-empowering messages and doses of blissful trance for ladies imagining how it would feel like to have a gorgeous personal trainer like John Kim.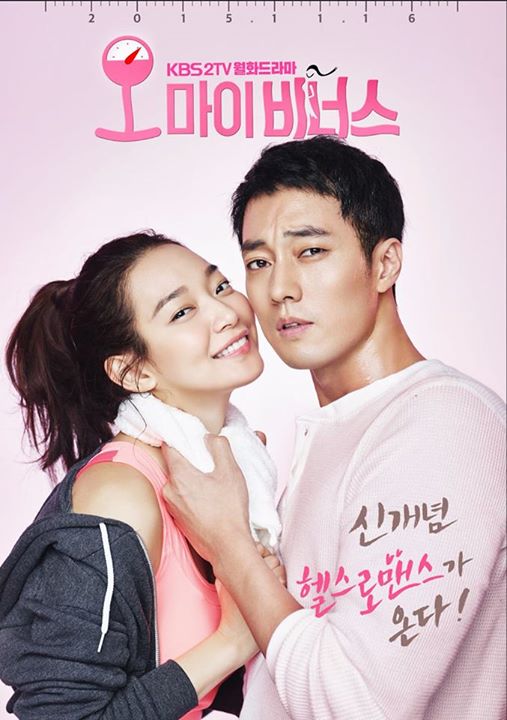 ---
Something About 1 Percent
There was no special frosting and the extraordinary premise that Jae In and Da Hyun went through to arrive at that moment when they realized they love each other. They were just there letting love happen through their shared memories.
Focusing on the sparks and connection was what was so efficient in this love chronicle. The conflict thrived to whether the love pairing will disregard their feelings toward each other after the relationship contract; or surrender to each other, make the relationship real, and face together the varying world they have – armed with their steadfast love.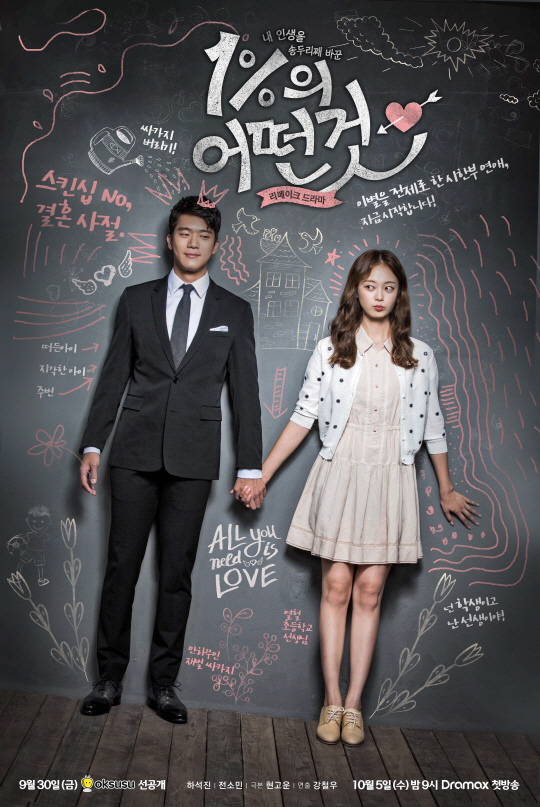 ---
What's Wrong with Secretary Kim?
There was no wasted episode in What's Wrong With Secretary Kim? – even with the parade of acceptable cliches. The engrossing mood explained well the immense following it generated throughout its run.
While it does not have a neatly written and creatively imagined plot, it is still an enjoyable watch to make you smile and laugh. It relies on the perfect execution of the couple's love journey and targeted people, who prefer a light and comfy story full of romance and heart-flutters.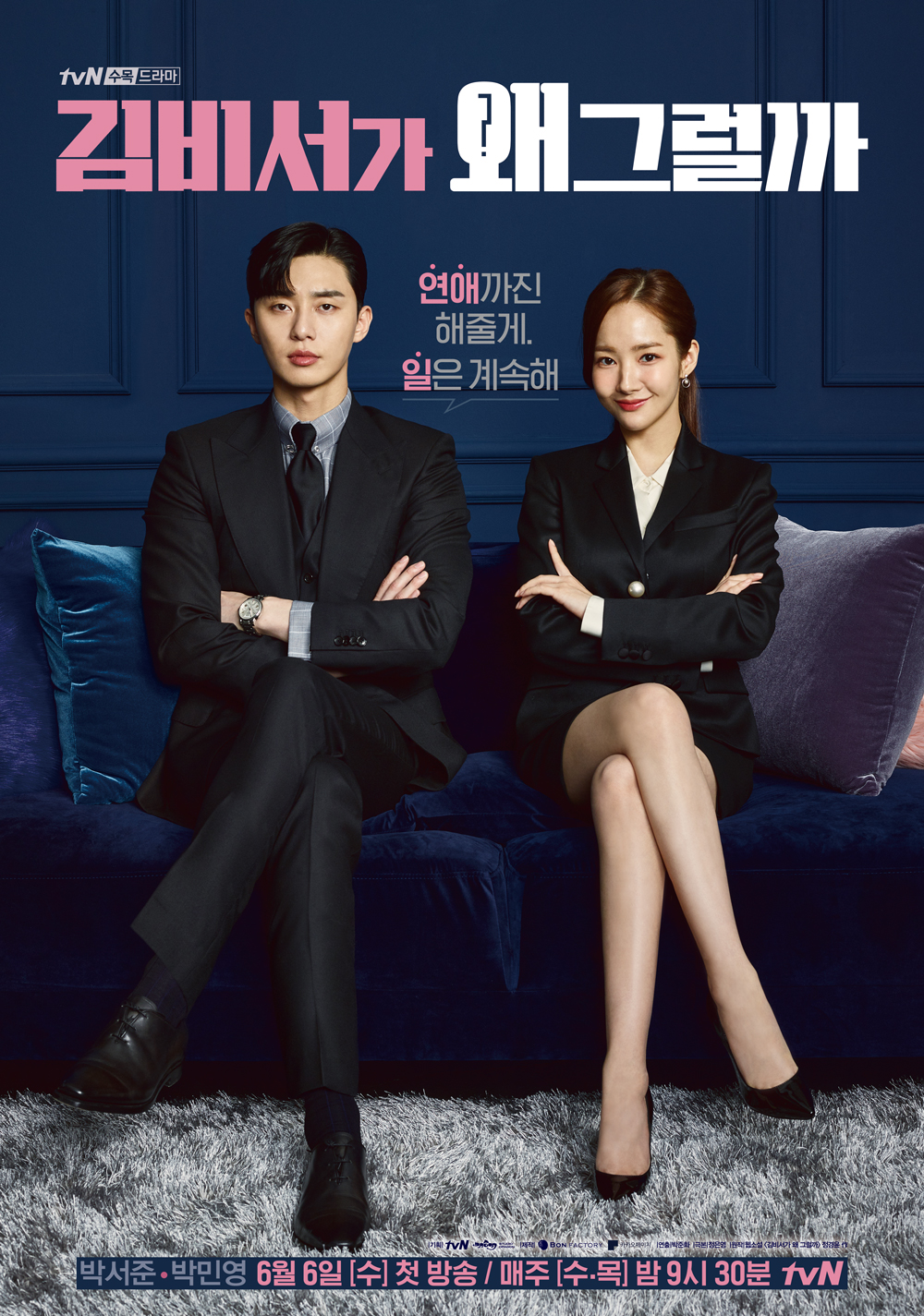 ---
Her Private Life
Tidily executed, Her Private Life has an energizing habit of presenting its narrative in bright light as much as possible.
Nothing but good vibes celebrating fan girl spirit in Her Private Life. It may be trite, but at least it went on to create a full story that did not rely strongly on kissing scenes. Proving proper placement of sweet moments is the key to a remarkable romantic comedy, the tvN treat accomplished not having dull moments on its report card.
Given the plot-heavy laden roster of 2019 Korean Dramas, this tvN series easily makes any K-Drama fan happy. Kim Jae Wook's first rom-com gave the actor an irresistible role. Cementing her bankable reputation, Park Min Young scored yet another work to add to her robust portfolio. For self-confessed and closet fangirls, make sure to add this addition to your watch list.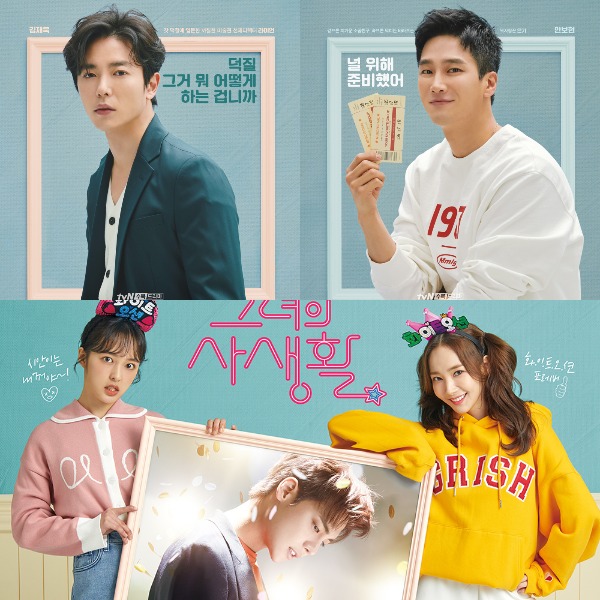 ---
#BromanceFriendshipLoveStories
A Gentleman's Dignity
From the production team that brought Secret Garden, City Hall and Lovers in Paris comes to an addictive, relationship contemplating rom-com drama in a Sex and the City male version vibe.
Every episode is a humor and wit overload. Each character can stand alone and has his own defining moment. All throughout, there was never a dull moment.  It is exceptionally comic when the four main leads do their antics and so heartfelt when the scenes require them to tap on their emotions.
They say life begins at 40, and these men who were friends since Highschool rocked it. Having their own stable life, they have to balance personal, family and relationship issues while maintaining one the best bromance stories I've seen so far.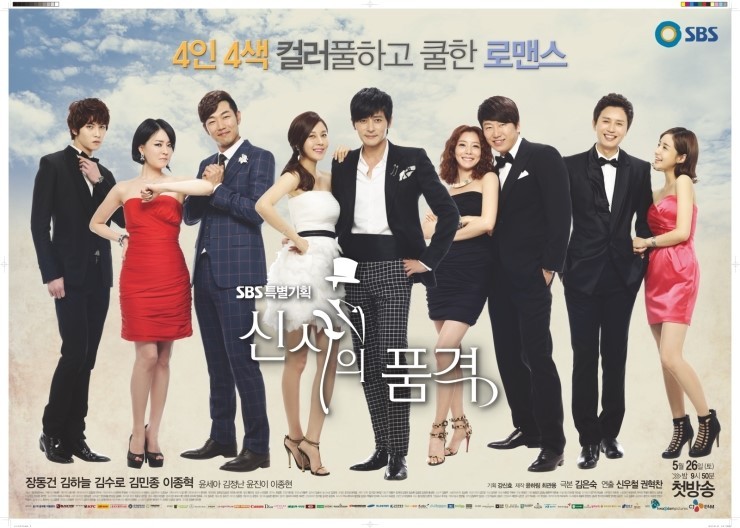 ---
Fight For My Way
What made this modestly written K-Drama a hot topic can be credited to the unadorned narrative that describes what regular people do and feels in their mundane living. It incidentally creates its own kind of beauty by presenting a cheerful cast, who channels the honest storytelling to a good-humored spectacle. It leaves lingering lessons on chasing dreams while finding true love.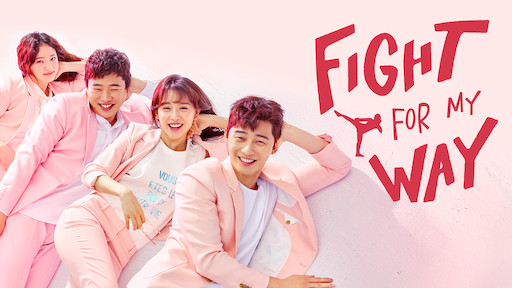 ---
Prison Playbook
Up to its finale episode, Prison Playbook maintains its pragmatic tone. Although I wished for a happy reunion outside Wing 2 Room 6 brothers, I am happy that each personal issue of the characters is neatly tied up in a realistic fashion.
I highly enjoyed the small screen visits at Seobu Penitentiary that I cry at those scenes when one by one, the jailbirds are set free to the outside world. *chuckles
Prison Playbook lets you understand how mistakes are not supposed to define you as a person. It teaches you that personal battles are given to be won over and that having a good heart is a blessing at all times.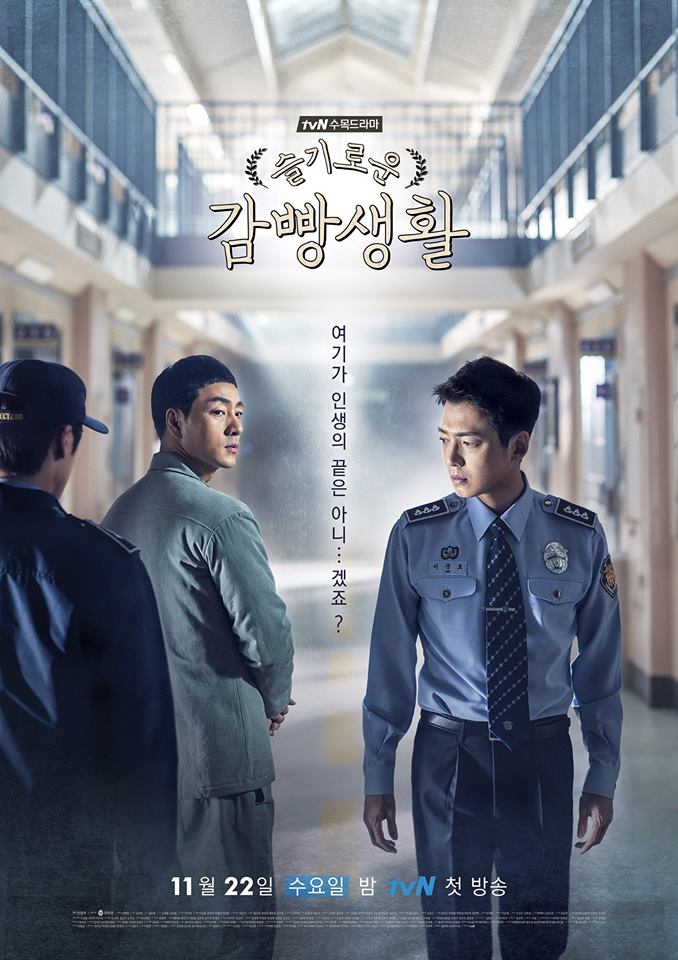 ---
Welcome to Waikiki
We only have fond and happy memories to look back to when we think of Welcome to Waikiki. Nothing else matters.
The series spurred a big pile of happiness pills during its run. Capitalizing on the brilliant synergy of its small cast, the series displayed the best character sketches laid for them. The balance of romance and comedy was fused to perfection, but the breakthrough comedy skits could be credited to the drama's success.
Whether on a binge-watch or after a day's work, the amazing cast of Welcome to Waikiki will never ever let you down.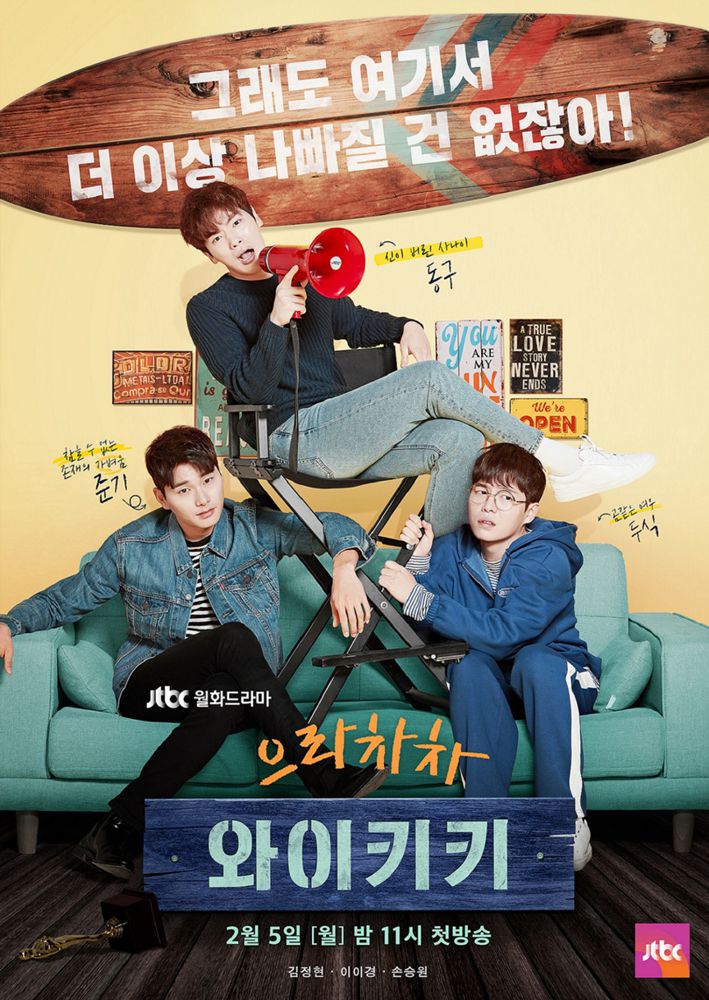 ---
Hello My Twenties!
The sassy girls and their friendship take viewers, especially women, to the recesses of their fond and life-affirming memories. Those years when some struggled juggling part-time jobs to support their studies, as well as, painful breakups with long-time lovers.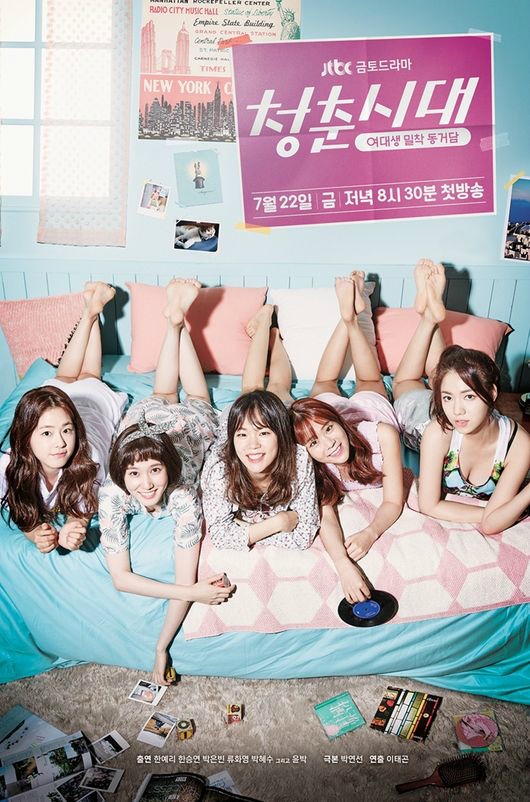 ---
Drinking Solo
Gravitating for its simple storytelling, Drinking Solo strongly pictured fascinating characters. It narrates the struggles of students taking lessons to pass the civil service exam and the battles of the instructors in surviving the present-day adult life complications versus those idealistic dreams they had when they were young.
A light and chirpy watch if you have patience with dialogue-heavy drama that takes midway for the hook to settle, then embark in the world of Noryangjin dream pursuers.
Notably, I enjoyed the simplicity, easy conflicts, and the humor that was nailed nicely by presenting how single people deal with the lack of love, dreams, and life.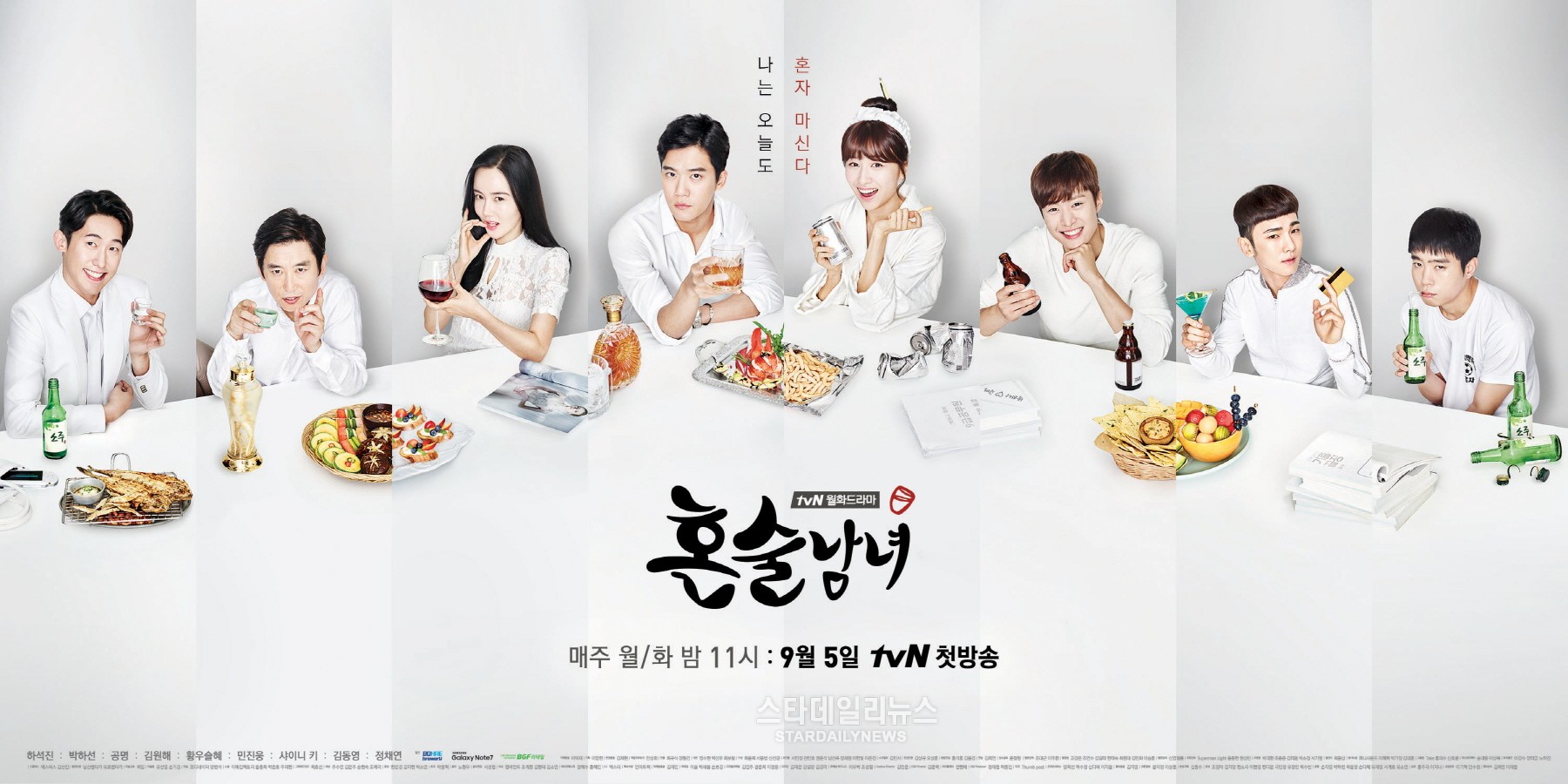 ---
The Producers
For people expecting Kim Soo Hyun to be captured in romantic moments, you won't expect it in this drama so be prepared. Nevertheless, I think for legit K-Drama followers you will get what you bargain for in this drama.
The Producers takes an interesting format incorporating the variety show world in a drama. To achieve that you have to even out the laughter you get from the variety show and the valuable content you should give to the audience.
Superbly feeding encouraging stories, the engrossing 12 episodes leave lessons that basic self-help books.
A breather from rom-com and melodramas, The Producers easily strips any work-related stress you are having if you give it a chance.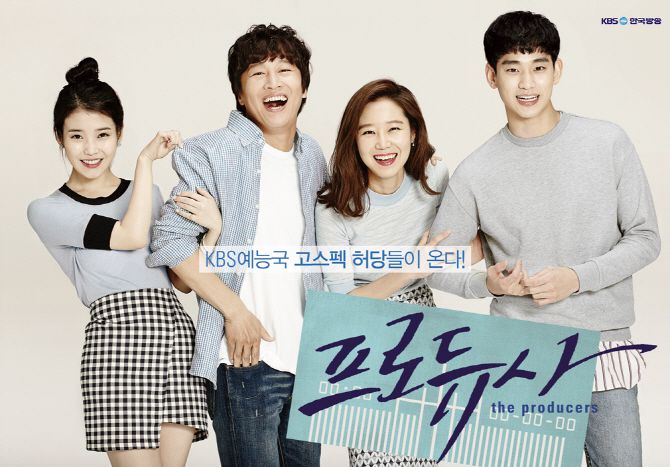 ---
#Enthralling&AddictingCrimeActionSeries
Time Between Dog and Wolf
As action dramas are not generously produced, Time Between Dog and Wolf to date remains a classic of its own. The series chronicles the life of a NIS agent portrayed by Lee Joon Gi on a mission to avenge the deaths of his loved ones.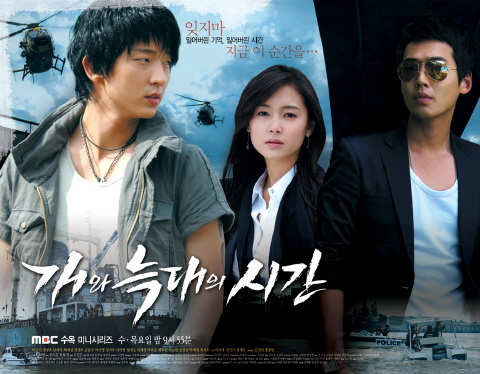 ---
Swallow the Sun 
Based on a novel, this big cast series is majority shot at Jeju island. It features crime, love, and revenge portrayed in detail by its lead cast. Ji Sung, Sung Yu Ri and Lee Wan star as the main cast.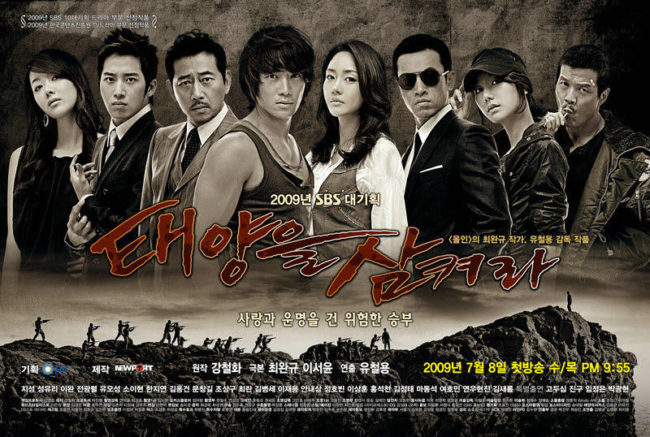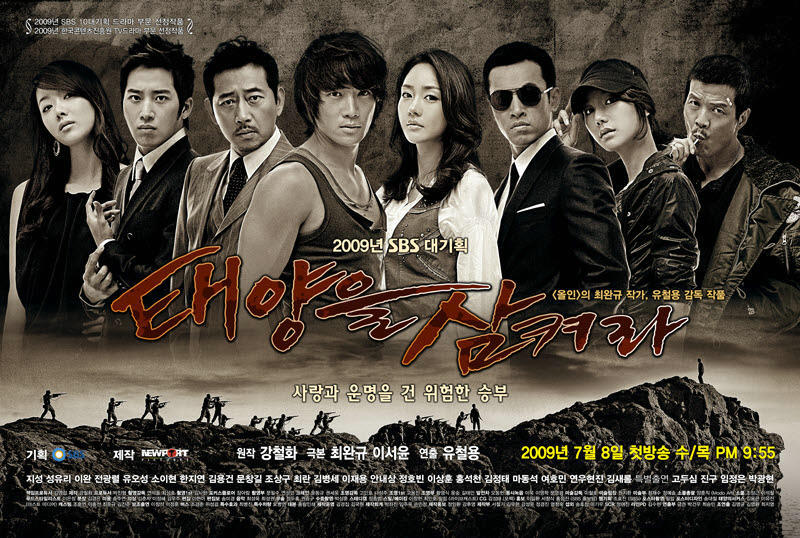 ---
City Hunter
The reckless hero and action-filled drama City Hunter leaves a gripping impression that girls may want to be kidnapped, wishing the lead man would rescue them. Lee Min Ho proves he can also throw some exciting combat moves apart from heart-flutters.
With doses of romantic frames, gorgeous fight scenes, and a definitive plot, it raised the bar to an action drama set in modern times.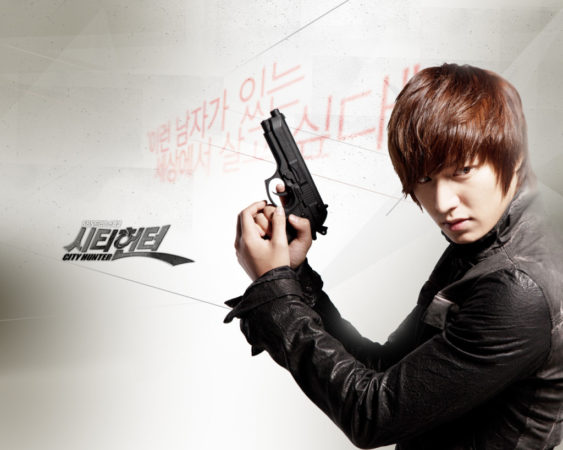 ---
Heartless City
Despite being underrated, this noir crime scores high because it was the oddball among the stories I watched in the roster of 2013 Korean Dramas.
Exploring the world of undercover agents and drug cartels obviously means the audience of this drama is targeted. But Jung Kyung Ho and Nam Gyu Ri have always been actors I applaud for owning to their roles.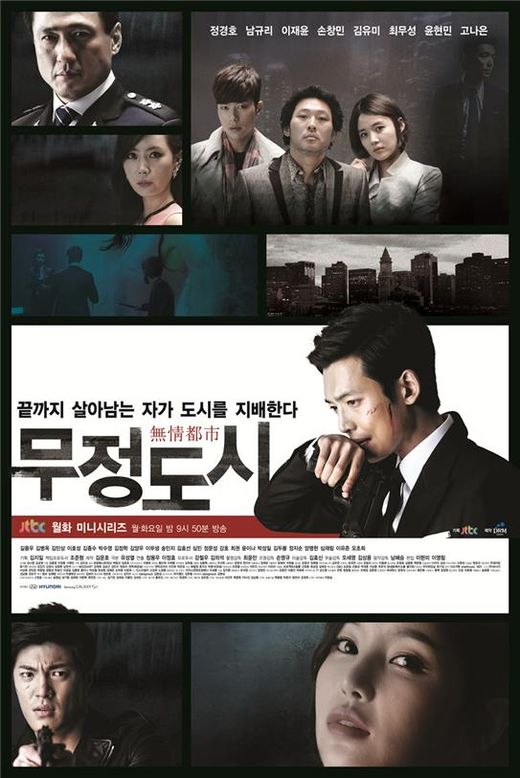 ---
Iris
Explosive and intricately penned, Iris tells the story of two best friends recruited in a black ops agency. Lee Byung Hun, Kim Tae Hee, and Joon Jung Ho are cast as the main leads. Iris premiered on top spot in nationwide viewership ratings and maintained that position until the finale episode. It eventually averaged a 31.9% rating, a score deemed relatively high leading to a follow-up sequel and spin-off.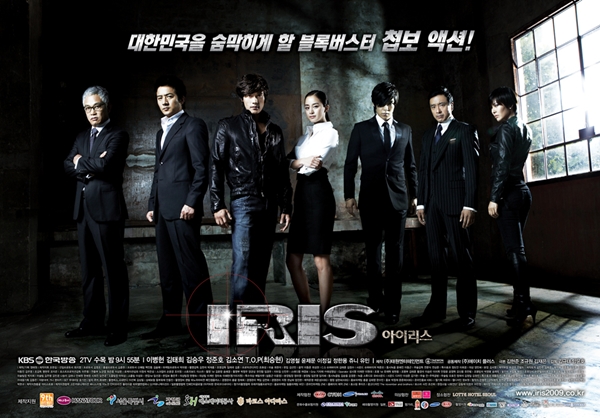 ---
Voice
Chasing a clever psychopath is brilliantly executed by the dauntless detective team of Voice. It is always at a high note, and not taking a chance to rest the grit and vigor of the story-building.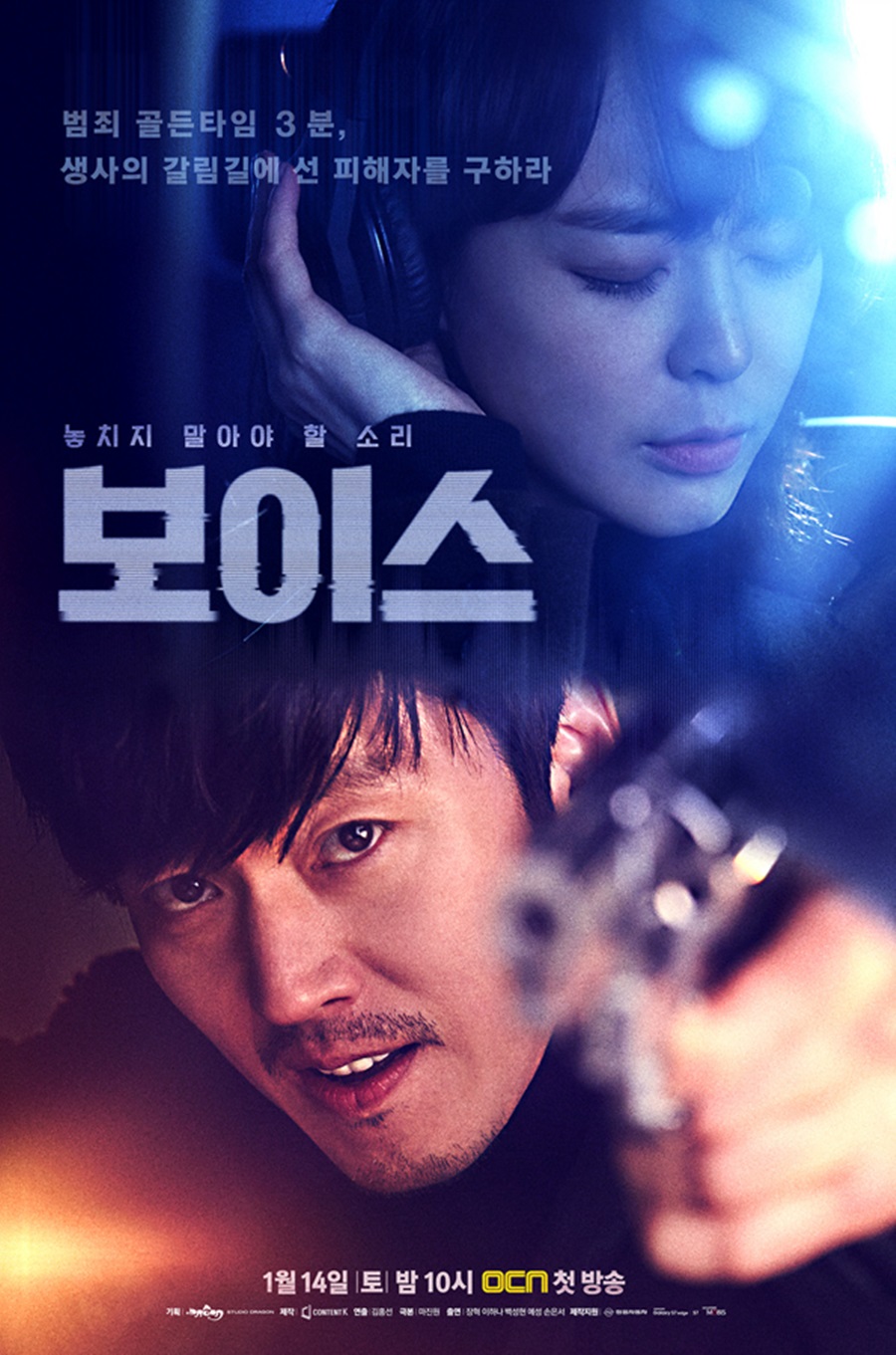 ---
Mrs. Cop
Prior to her hell-hath-no-fury-like-a-woman-scorned role in The World of the Married, Kim Hee Ae portrayed a dauntless detective in Mrs. Cop. Juggling motherhood and catching criminals, she is the exact definition of "ajumma-crush".
In K-Dramaland where crime stories and gritty characters are usually done by men, this series proves a possibility that female actresses can create fearless crime story heroines.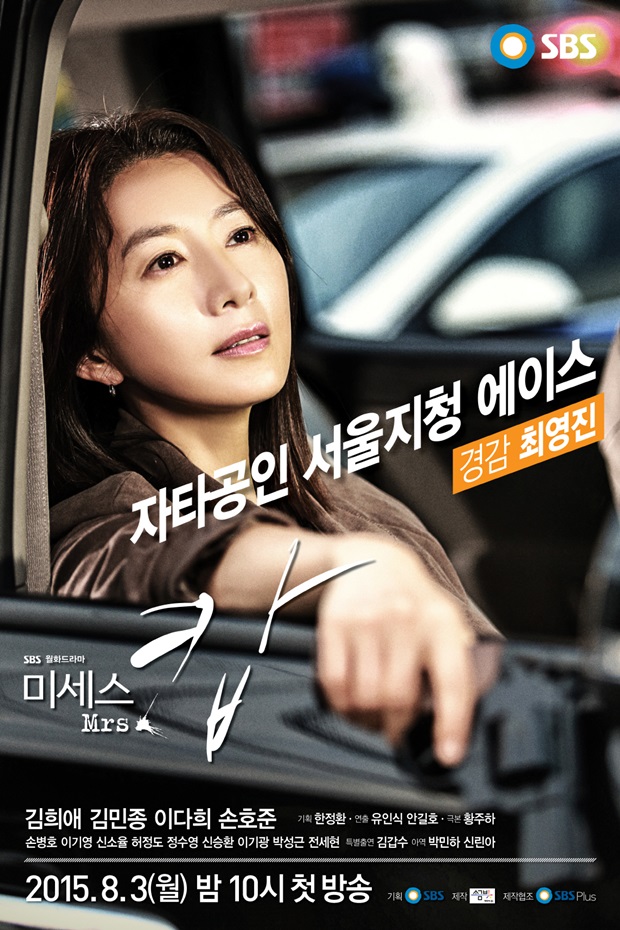 ---
I Remember You
Among the 2015 Korean dramas that did not achieve decent ratings, I Remember You is one that is really baffling. Portrayal-wise it definitely connects to the audience with its vividly sketched characters.
Story-wise it is cleverly written in the right amount of cryptic crime chase where the heroes and villains almost match evenly in the showdowns.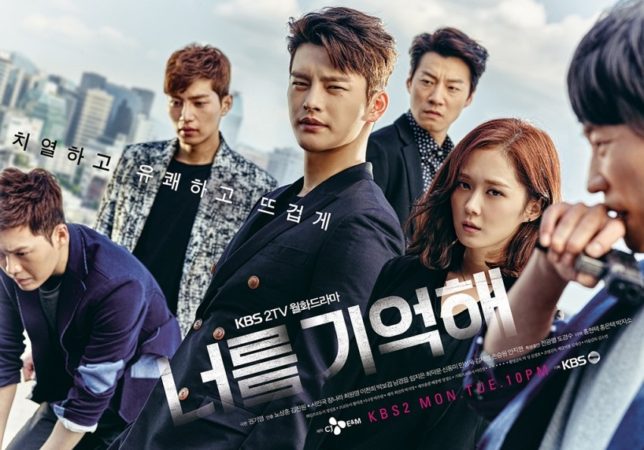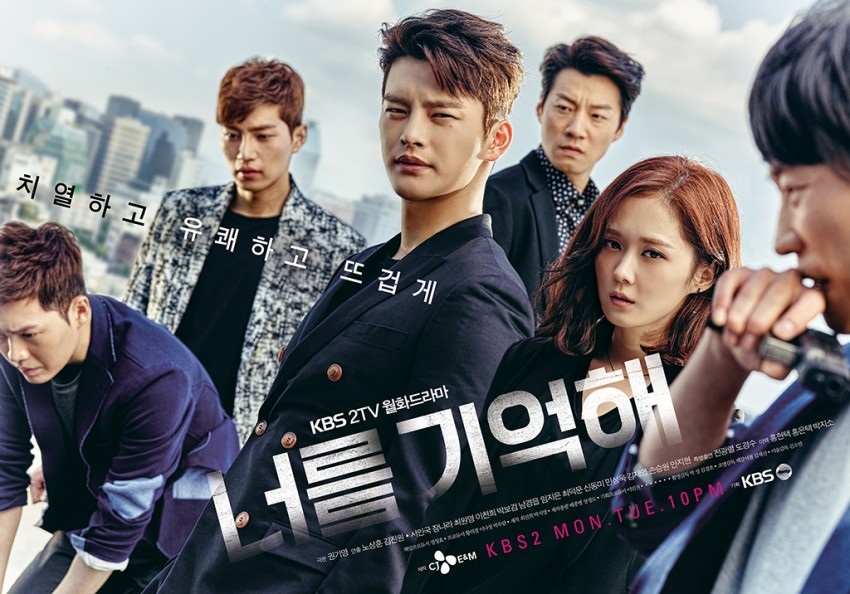 ---
You're All Surrounded
Not wasting its robust talent, You're All Surrounded flaunted quite a memorable K-Dramaland crime squad. The concoction of humor and awkward police rookies solving crimes is certainly not a waste of time for a cop story.
Fitting in the writing trend of 2014 Korean Dramas, the series sketched its heroes in connecting pains pushing them to a united motivation point.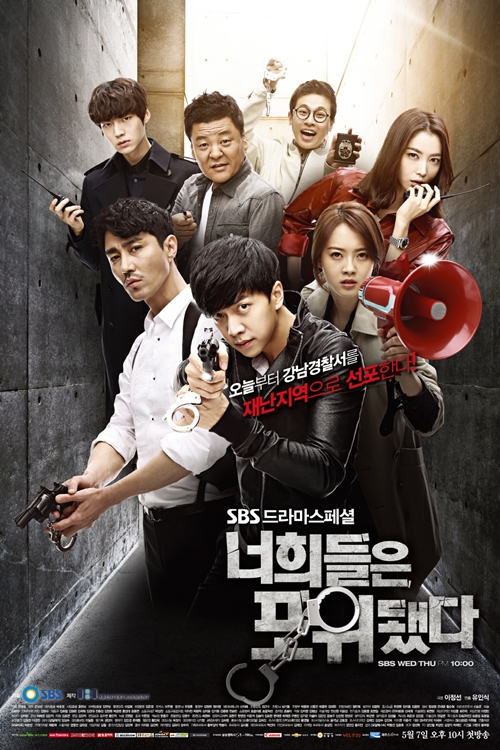 ---
Squad 38
With the number of romance stories brandished in 2016 Korean dramas, a story maneuvered by a con artist and his snappy team surprisingly glued my attention. They help an employee of the city's Taxation office in retrieving unpaid revenues from greedy rich people.
Utilizing smart cheats to pull off their missions, Squad 38 stayed on energizing note from start to finish. There were no moments of indecisiveness on where the story is flowing in the story.
From its kick-off, the series strict tackled what they will do and how they will resolve the conflict. Adding a well-blended team who explained the world of tax evasion, the story was on spot in establishing the contention between the villains and heroes.
While it builds the conflict from the greedy intentions of the fiends, the showdowns were always fought through strategy and wits.  The writing skillfully incorporated the character sketches and their roles in fulfilling the goodness over wickedness lesson given in the story.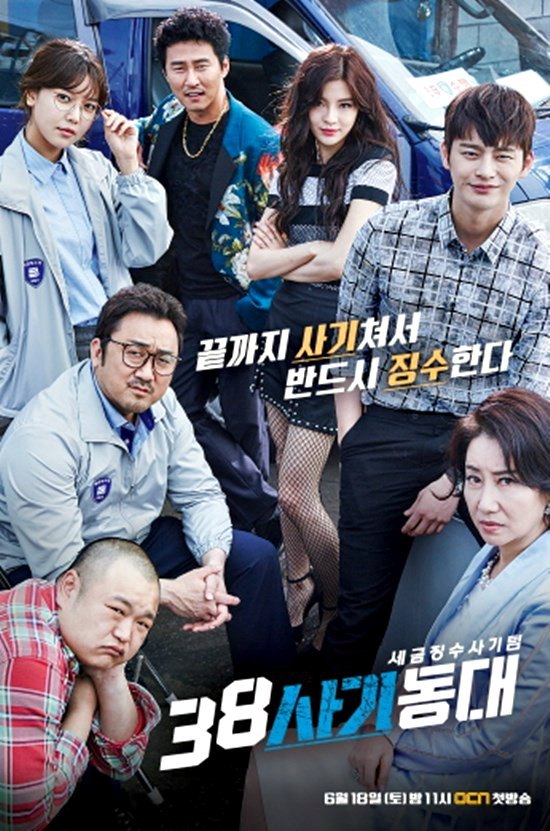 ---
Man to Man
Boasting sleek fight scenes while the resident undercover agent is on a mission, it is the peeling of his furtive human layers that get you invested to cheer for him, as he communicates with the most unlikely circle of people who he can get involved with.
Man to Man secures its appeal by casting adorable humor on the initial run of the story. Making a stoic and deadly secret agent act as a bodyguard of the nation's most hilarious action film star as a mission front draws an inviting spectacle, hence that's probably how the show kept a stable following throughout.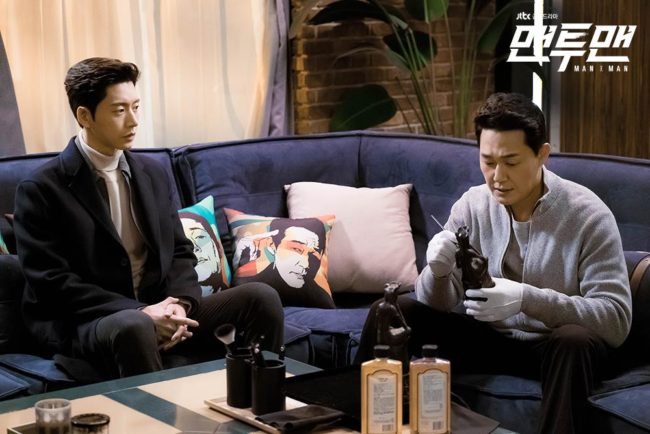 ---
Duel
The mystery-solving plot unravels the details of the story that is traced to prohibited medical research of 24 years about human cloning and a sort of cure-for-all vaccine. The ambitious medical plot about stem cell therapy and human clones seems awkward to a crime drama, but the moment your attention is settled, your brain will become busy processing the what-ifs and OMGs of the story.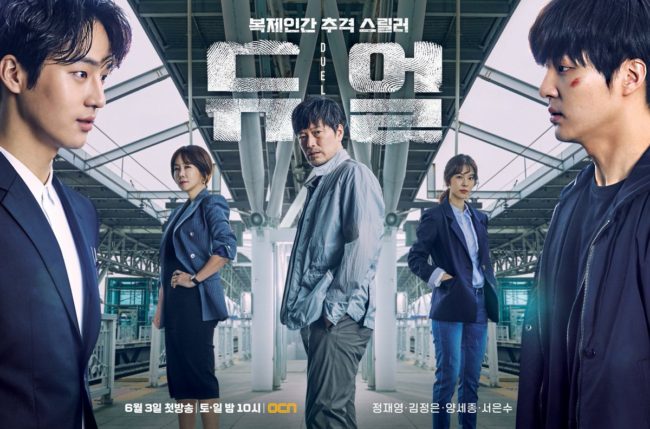 ---
My Secret Terrius
MBC scored one of the best series for 2018 in My Secret Terrius. Creatively conceived in a complete package, it even included an extra perk for fulfilling the dreams of So Ji Sub fans to see right before their very eyes the imaginary romance they all dream of with him — a picture of him taking care of children plus doing house chores like a dream husband. *wink
For its polished and lively screenplay and sane story direction, it is one drama worth adding to your watch list.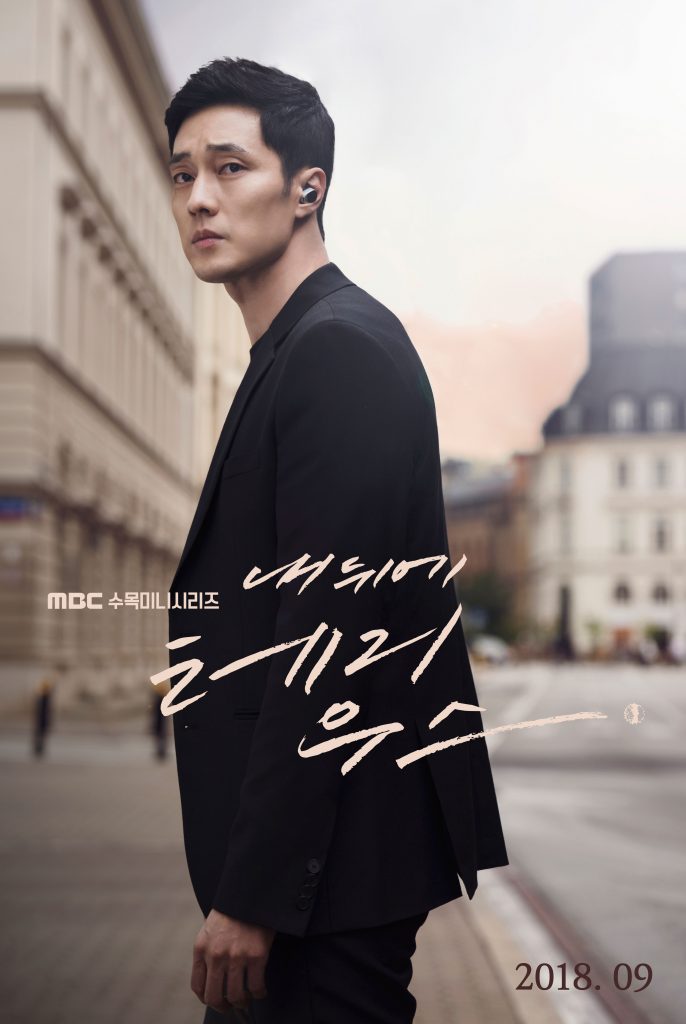 ---
Voice 2
Meticulously written, Voice 2 took advantage of its known driving points that will keep its audience interest while maneuvering a scintillating serial killer chase.
OCN has made sure that every actor it will tap in its crime series gives justice to their role, just like how Lee and Kwon have amazed with their outwitting match, and making it the same feel yet different approach compared to Jang Hyuk and Kim Jae Wook's contention last year.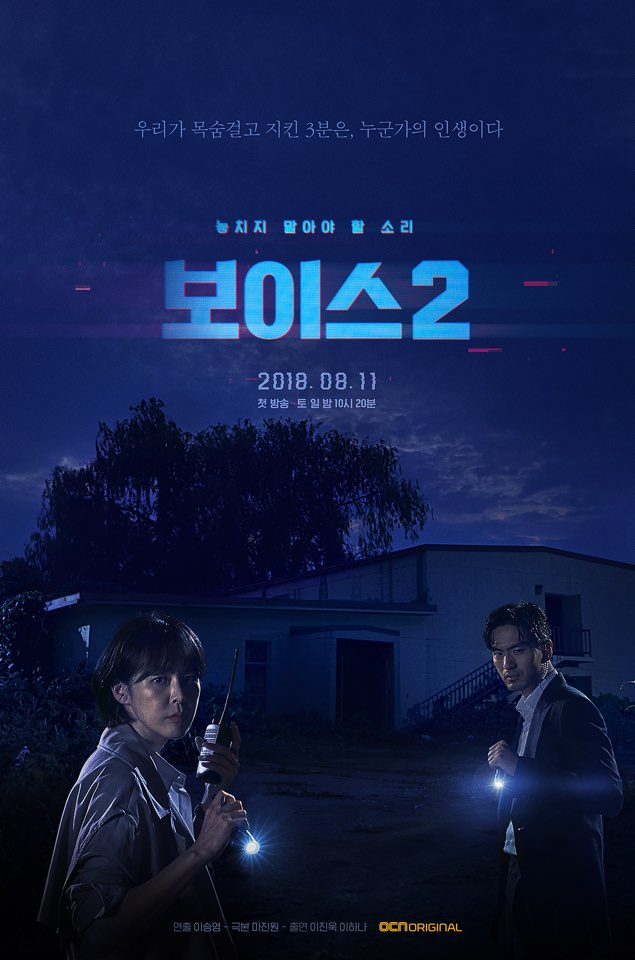 ---
Vagabond
Vagabond, from its first episode up to its last, has satisfied fans of the action genre. Elements such as conspiracy, betrayal, camaraderie, and yes, a touch of romance, made this series such a fun watch. There were a lot of scenes where the audience would be on the edge of their seats.
Apart from its action sequences, Vagabond excelled in highlighting human emotions and struggles. The story puts a spotlight on how each character dealt with the situation they were in.
The plot was simple and yet so interesting as it could happen to anyone. The conflicts and problems the characters faced are relatable.
The drama gave us a glimpse into the complicated and dirty world of politics. Add in the power-hungry people and how their decisions affect the lives of the masses.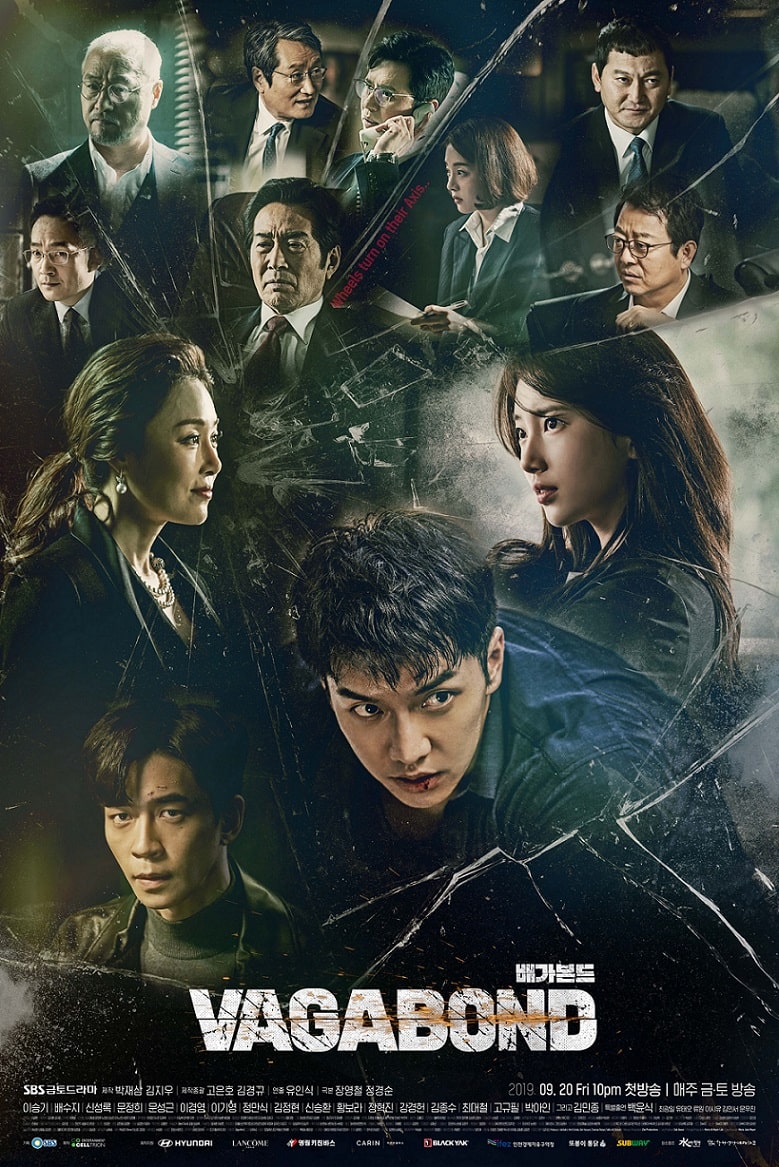 ---
The Good Detective
Unlike typical K-Drama police stories with multiple crime stories to work on, The Good Detective took an easy route. Nevertheless, it yielded the same addicting result through its smart humor and brave characters.
It also helped how picturing the atrocities of the police force, prosecution office, and respected newspaper company was not set in a demeaning way. Giving a redeeming nudge of how any organization succumbs to corruption and it is a casualty that can never be perfected anymore.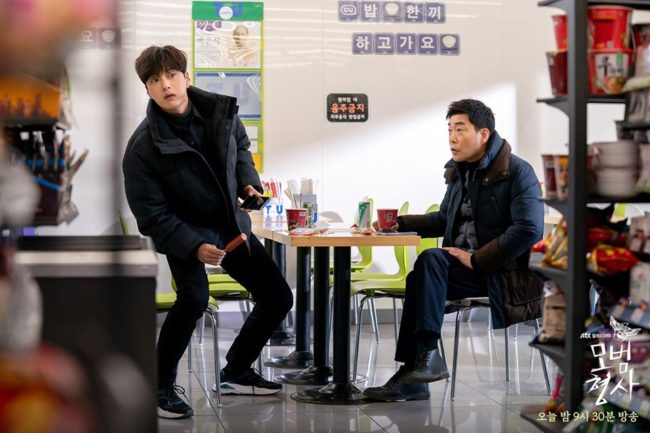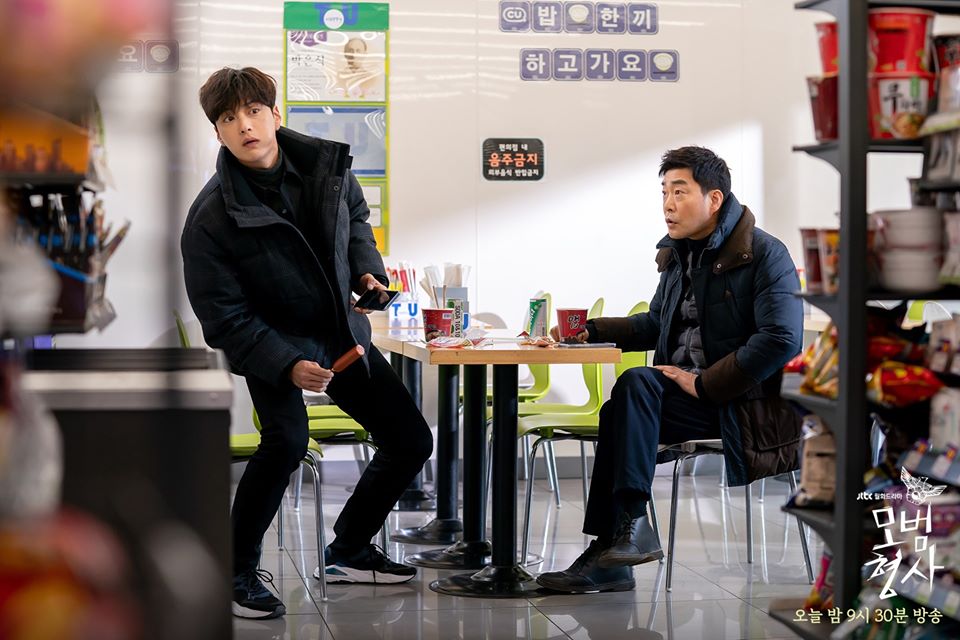 There you go! Share with us your favorite Korean dramas that we might have missed.
---
Photos Credit to Respective Networks.
[wpedon id="3227″ align="center"]