Doom at Your Service kicked off with an interesting premise and fully blossomed into a happy ending.
Showcasing the complexity of human emotions at its finest, this tvN drama tried its' best to navigate the complicated world it created, but sadly fall off on some aspects along the way.
Main Cast: Seo In Guk | Park Bo Young
Supporting Cast: Lee So Hyuk | Shin Do Hyun | Kang Tae Oh | Jung Ji So | Da Won | 
Streaming Site: Viu
Thrill/Addictive Meter:
Overall Rating:
Rewatch Value:
Kdramas of Similar Vibe: Goblin | My Girlfriend is a Nine-Tailed Gumiho | My Love From The Star | The Legend of the Blue Sea |
Team kdramadiary watched Doom At Your Service on Viu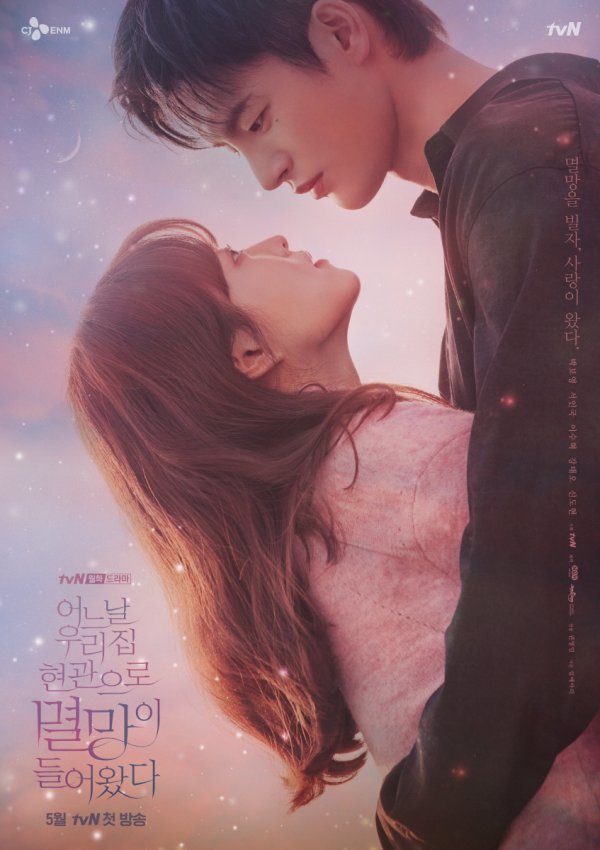 ---
Doom at Your Service Quick Plot Recap
The story revolves around the ill-twisted relationship between Myul Mang (Seo In Guk), who is the deity "Doom", and Tak Dong Kyung ( Park Bo Young), a terminally-ill woman working as an editor in a web novel company.
Tak Dong Kyung, on the day that she knew that she was terminally ill, made a drunken wish to end the world. Myul Mang heard her unique wish and took an interest in her. The two agreed into a contract, unknowing of how fate blows their way on this complicated start.
---
Doom At Your Service Peak Points *Spoilers ahead*
The Intense Connection Between Myul Mang and Tak Dong Kyung
What stemmed from curiosity ended up turning into a whirlwind of different emotions between the two. They had their moments of bickering, serious confrontation, and continuous concern for each other. Moments that have led them to the truth: that they have already developed romantic feelings along the way.
On that note, Seo In Guk and Park Bo Young scored stellar portrayals and chemistry to the world built for them in the story. That very reason kept the viewers clinging on to its languid story building, to be honest.
---
Tak Dong Kyungs' Support System
Tak Dong Kyung's health condition is far from ideal. Being the girl who has always bottled up her feelings since she was ten, it was no surprise that she tried to keep everything secret: from her illness to her struggles. That's why it was such an immense relief when her family, her best friend, and her office colleagues knew. Not that it was good to see them hurting too, but is comforting to witness Dong Kyung slowly but continuously realized that she has a support system to lean on.
Also, the situation led to a lot of growth and major life decisions for many characters. Tak Sun Kyung, Dong Kyung's younger brother, started to be more responsible as an adult as he looks for a job. Their aunt, Kang Soo Ja, decided to go home to Korea instead of staying overseas, so she can be physically closer to her niece and her nephew. And Na Ji Na uncomplainingly continued as Dong Kyung's sister figure and as her closest friend.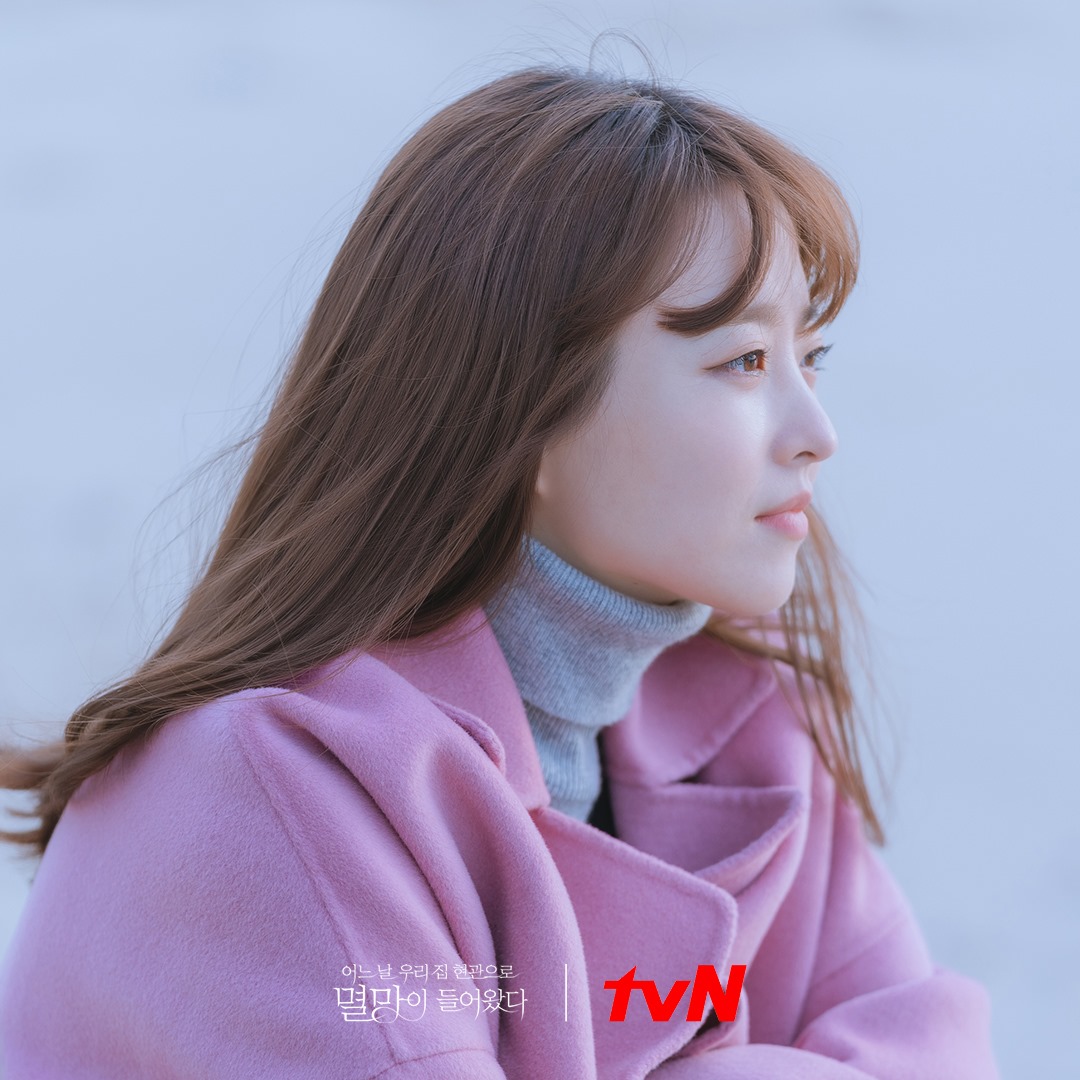 The Closure Between Na Ji Na and Lee Hyun Kyu
Na Ji Na is more than Tak Do Kyung's best friend. She has a story of her own, an unresolved first love in particular. Years later, and she crossed paths again with him. Lee Hyun Kyu, from which she derived her pen name "Lee Hyun" as a writer. The same guy on which she patterned the lead male on her romance stories. Meeting each other again led to their attempt to rekindle what used to be, only to realize that sometimes, we just have to accept that the present can never be the past.
Na Ji Na and Cha Joo Ik : From First Kiss to True Love
Back when Na Ji Na was moping over in the front of Lee Hyun Kyu's apartment building years ago, she met Cha Joo Ik, a total stranger who gave her her first kiss. Cha Joo Ik, who happens to be a hyung figure for Lee Hyun Kyu from his teenage years till the present. Thus started their love triangle, one in which Cha Joo Ik's patience and love for Na Ji Na became the endgame.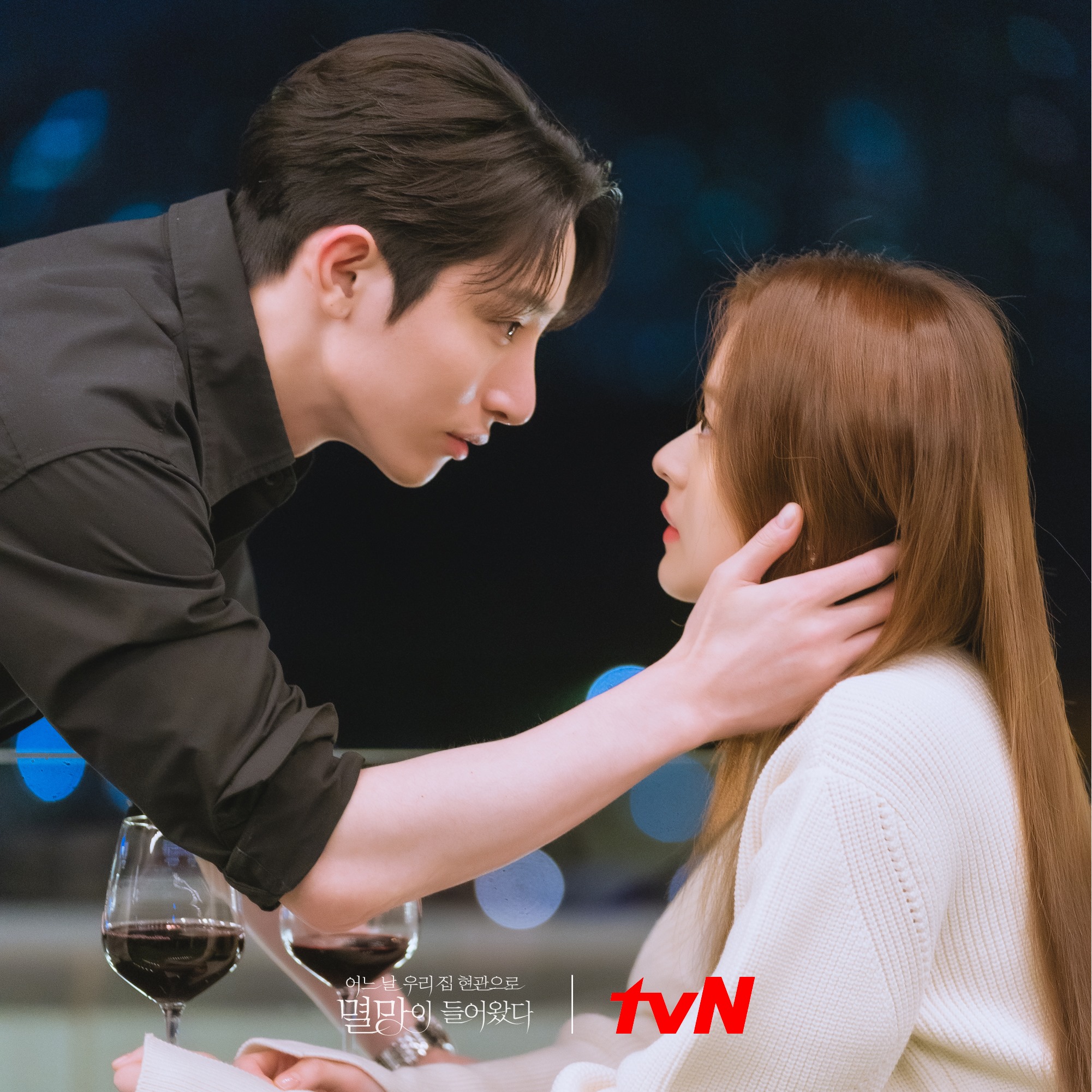 ---
Doom at Your Service Series Musings
Doom at Your Service has a lot of winning points. If there is a major point of improvement that I have been wishing for since the story got stuck on mid-series, it is the storyline's pacing. I get it that the choices that Myul Mang and Tak Dong Kyung were not exactly good, but allowing the story to linger too much on that contract made the drama lose its' best potential to be spectacular, from start till end.
Speaking of the end, I also find the formulaic happy ending to be anticlimactic. I wholeheartedly get that Tak Do Kyung and Myul Mang deserve all the happiness in the world, yet it feels that not showing a single scene of Myul Mang struggling as Kim Sa Ram, a real human, is ironic.
Because we all know, that being human, is always a mix of sunshine and rain. –hyorifeels
---
Doom At Your Service delivered risky storytelling. When we got the big conflict flashing in neon light at the premiere week, I have my silent woes after the fourth episode if the talented cast can salvage its passive narrative. Eventually, the series to prove that fantasy-romance should lean more on the comic side.
While there are bright moments and interactions among the cast, the tragic situation of the heroine felt more aggravating because the focus of the story thrived on her sickness. The belated response to cling on any miracle or magic was done at the point when the writing hit an apathetic state for the viewers. Hence, the romance scenes that could have functioned as cushions appear to be disconnected in the storytelling.
To be honest, the second leads' love story felt more gratifying. For that reason, the beautiful lines thrown in the series felt less appealing. Unhurriedly taking time to serve a proper closure was definitely not the best choice when viewers have all been hoping for "love conquers all" hope since the first episode. – abbyinhallyuland
Watch Doom At Your Service on Viu!
---
Photos: tvN