From Now On, Showtime
is a drama that juggles its genres well. Starting from its fantasy content to comedy, romance, and mystery, you'll definitely enjoy it in one sitting.
Cha Cha-woong is a handsome and rich magician. However, he uses the help of his ghost employees to conduct his tricks. On the other hand, Go Seul-hae is a passionate policewoman officer. As their fate collided, they joined hands to eliminate injustices.
Main Cast: Park Hae Jin | Jin Ki Joo | Jung Joon Ho

Supporting Cast: Go Gyu Pil | Jung Suk Yong | Park Seo Yeon | Kim Jong Hoon | Kim Hee Jae | Jang Ha Eun

Thrill/Addictive Meter:
Overall Rating:
Rewatch Value:
Dramas of Similar Vibes: The Master's Sun | Oh My Ghost! | Missing: The Other Side | The Ghost Detective | Sell Your Haunted House | Hotel Del Luna |
Sammmeh_ watched From Now On, Showtime on Viu

Episode Recaps: 1-4 | 5| 6| 7| 8| 9| 10| 11| 12| 13 | 14 | Finale Week + Review |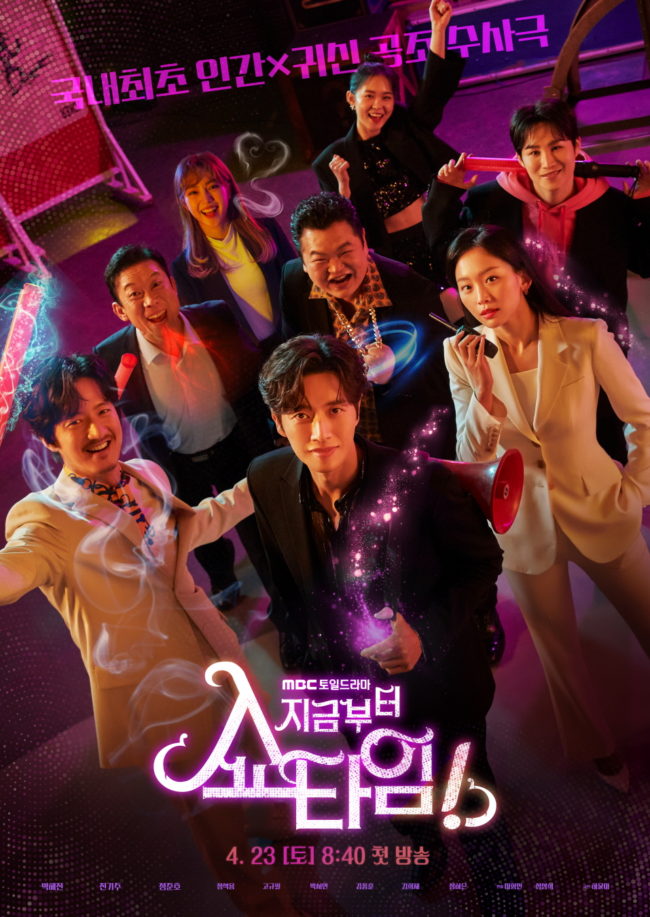 ---
From Now On, Showtime

Finale Week Highlights
Coming to an end, even though Cha-woong's heart is happy because Seul-hae is there for him, his heart still mourns when his ghost employees leave for Nirvana. Dong-cheol, Sang-gun and Ah-reum gives Cha-woong a parting gift. They also thank him for giving them a chance to work as living people.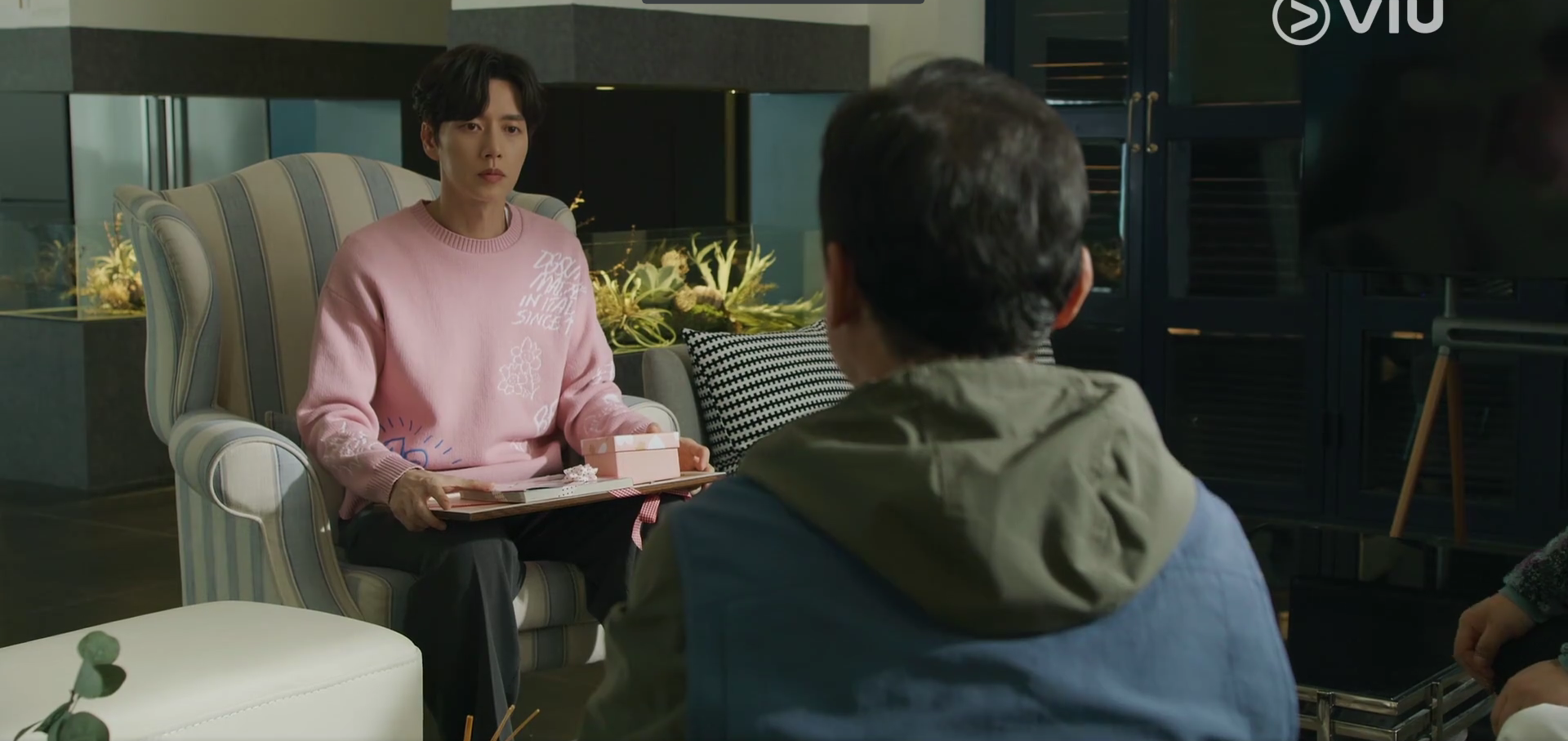 On the other hand, Hee-soo is still battling with the evil spirit inside him. Eventually, Choi-gum found out that the evil spirit is still alive and possessed another host.
This news reached Cha-woong and he decided to break up with Seul-hae to keep her safe. He knows that he needs to do a sacrifice so that the evil spirit will vanish.
In the end, he made an important choice in his life.
---
From Now On, Showtime 

Quick Plot Recap (Spoilers Alert!)
Coming from a family of shamans, Cha-woong grew up seeing ghosts and evil spirits. When he became an adult, he used his ability to see ghosts to make a job. This results in him being a famous magician. Many are in awe when he's performing on stage. 
However, in reality, the ghosts are the ones performing all of his tricks. One day, while performing, he crossed paths with Go Seul-hae. In an unexpected situation, Seul-hae thought that Cha-woong is the criminal she was chasing.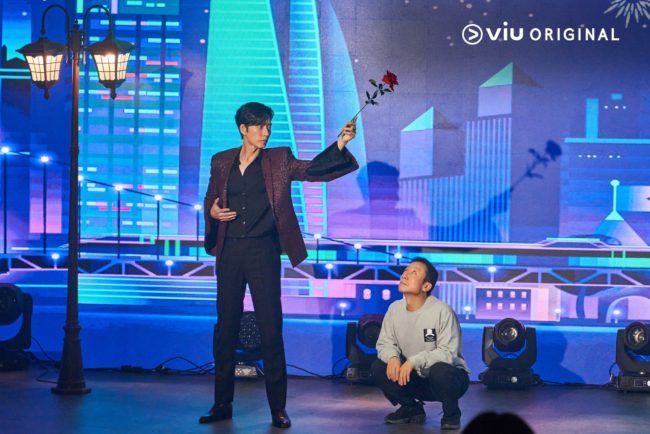 As they continue to work together in catching criminals, an evil spirit from the past came back. Cha-woong and Seul-hae also discovered that they were lovers in their past lives. As their relationship goes deeper, the two realized that they were falling in love with each other — again.
---
From Now On, Showtime

Highlights

 (Spoiler's Alert)
Defeating Injustices
As the story starts, Cha-woong and Seul-hae hated each other at first. Seul-hae finds Cha-woong rude and so proud of himself. On the other hand, Cha-woong is annoyed by Seul-hae because she found out that he's a fraud. More importantly, she discovers that he can see ghosts.
Coming up with a deal, the two agrees to work together. Cha-woong and his ghost employees are a big help in catching the culprits. The further their adventure goes, the more they got closer to each other.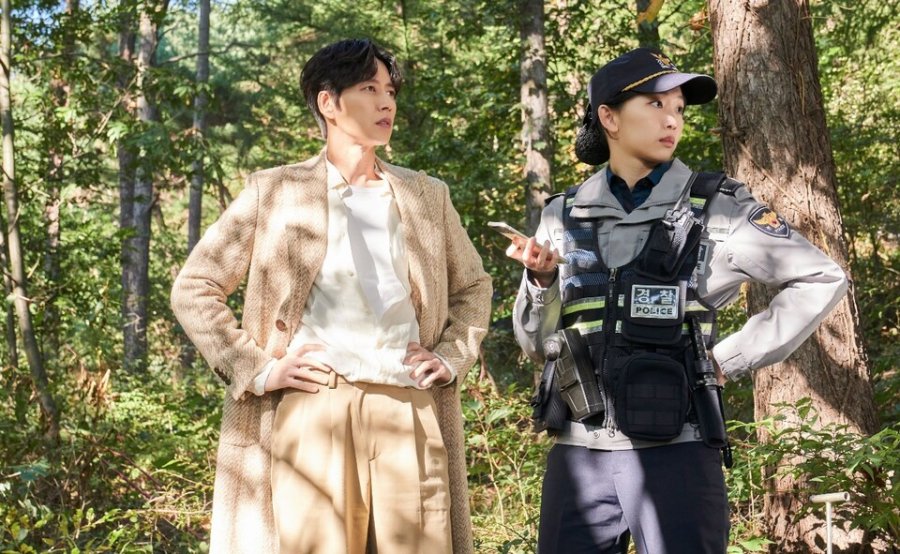 Cha-woong starts falling in love with Seul-hae but conceals it. Meanwhile, Seul-hae assessed her feelings if she also feels the same way. In the end, the two became lovers as they face a bigger enemy.
---
The Story of Princess Chung-Hwa & Poon-Baek
From Now On Showtime, also led us to another era. Cha-woong and Seul-hae discovered that they have a relationship in their past lives. Seul-hae (Princess Chung-hwa), in her past life, is a princess who adores Cha-woong (Poon-baek).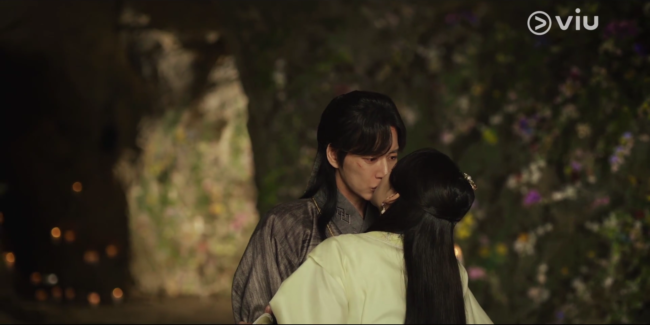 During that time, Poon-baek already has magic powers and casts out evil spirits. However, like Romeo and Juliet, the two died because of Haechunmoo (the evil spirit).
Chasing the Full Moon Murderer
In their past lives, Haechunmoo fell in love with Princess Chung-hwa. Accidentally, he slaughtered the princess in the back. Later on, Haechunmoo became an evil spirit,
The evil spirit is also known as the Full Moon Murderer. Seul-hae wanted to catch him because he was the one who killed her father. The evil spirit possesses someone and did evil things using the host's body. Cha-woong helped Seul-hae to catch it because he also needs to seal the evil spirit.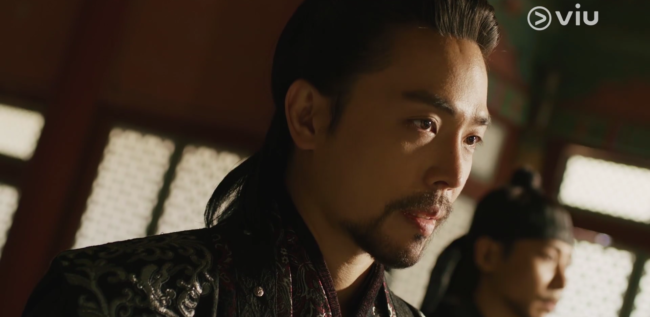 The hunt for the full moon murderer is quite tough but with the help of the ghosts, they made it possible.
---
From Now On, Showtime

 Series Musings
So far, this drama is one of the best dramas for you to binge-watch. It has no boring scenes and the plot is gravitating. It has also many genres and the director juggled them well. 
Park Hae Jin and Jin Ki Joo also made a very good pairing. They gave justice to their characters which made the drama so good. The story of the ghosts is also heart-warming. It makes us want to appreciate our lives and live them in the best way that we can.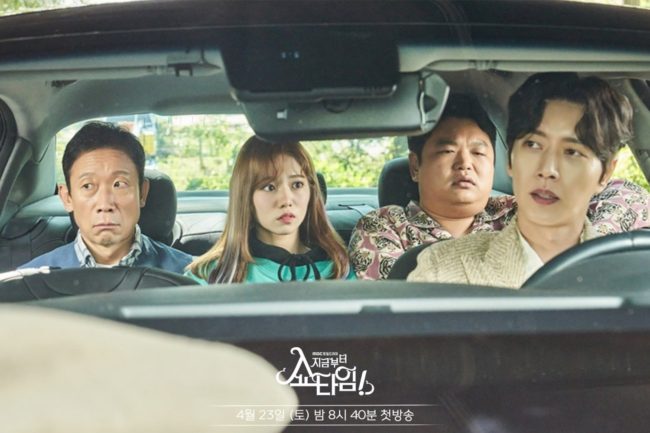 It's also a breaking scene when Cha-woong bids farewell to his employee ghosts. Through thick and thin, these three ghosts are always there to assist him. Nevertheless, this time he has Seul-hae that would also love him earnestly.
This is a highly recommended drama, so if you're browsing for some dramas to watch, we recommend this to you!
International fans may watch From Now On, Showtime in Viu.
---
Photos: Viu | MBC Drama