Welcome to K-Drama picks – my very own list feature that would orient you to the trends, notable moments, drama recommendations organized by season.
Reaching phenomenal popularity, classic Korean dramas essentially have contributed to the worldwide growth of Hallyu. With the internet aiding the prevalence of streaming K-Drama content through various online video platforms, the direction of the industry it belongs looks utterly auspicious.
To kick off this feature, it is aptly right to pay respect and celebrate the stories which became forerunners of the Korean wave. Thus, we will hit it off with the Korean series from 2000 to 2005. In the early to mid-2000, the prevailing genres are romance and melodrama.
At that time, I was in constant bickering with my brother, who always complain about the series with heroines crying every episode. That appears to be true, my tear ducts were on a regular exercise during those years.
It can actually be attributed to why I have been picky in choosing tearjerkers at present; and why the "supposed tearjerkers" in recent years do not incite trauma to me anymore. Tried and tested elements of a love triangle, birth secret, rich-boy-poor-girl stories are recurring themes.
Villains are also on equal appreciation with the protagonists. These seasons in K-Dramaland also marked budding Korean stars, who at present time, are now established and bankable actors.
The roster includes Jang Dong Gun, Lee Byung Hun, Song Seung Heon, Choi Ji Woo, Song Hye Kyo, Son Ye Jin, Jang Na Ra, So Ji Sub, and Kim Rae Won among others. Below are great starters if you want a deep delving into the nature and structure of Korean dramas that are still evident in today's generation.
Best Korean Drama List: 2000 – 2005 | 2006 – 2009 | 2010 | 2011 | 2012 | 2013 | 2014 | 2015 | 2016 | 2017 | 2018 | 2019 | 2020 |
---
---
All About Eve (2000)
Jang Dong Gun | Chae Rim | Kim So Yeon | Han Jae Suk
Famed for the female leads' rivalry, a whole lot of treachery, angst and ambition spins the story of this MBC classic.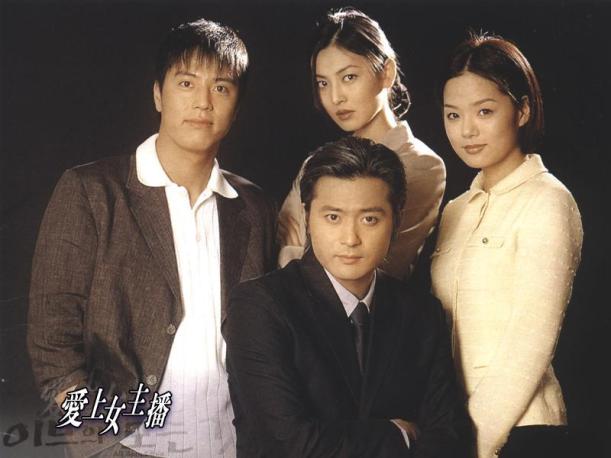 ---
Autumn in My Heart (2000)
Song Seung Heon | Song Hye Kyo | Won Bin |
Birth secret and forbidden unrequited love have layered this quintessential melodrama to sublimity. Succumbing to a bawling mess is normal when you watch Autumn in My Heart, a go-to drama when you need a good cry.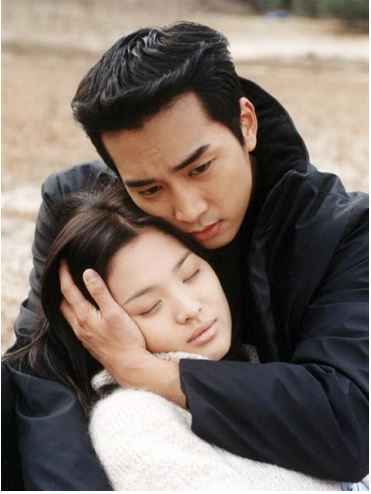 ---
Beautiful Days (2001)
Lee Byung Hun & Choi Ji Woo
A story about two sisters who grew up together at an orphanage and two brothers who detested each other. The characters' lives get entangled through music and a twist of fate.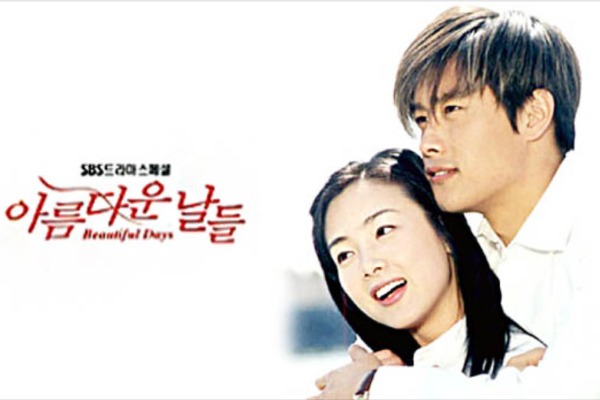 ---
Winter Sonata (2002)
Bae Young Joon | Choi Ji Woo
Keeping the trademark theme of Endless Love series with childhood connection, first love, and a tragedy or sickness, this series has a happier ending. The love couple, constantly separated by circumstances and the tragic aftermath from an accident, still end up being together.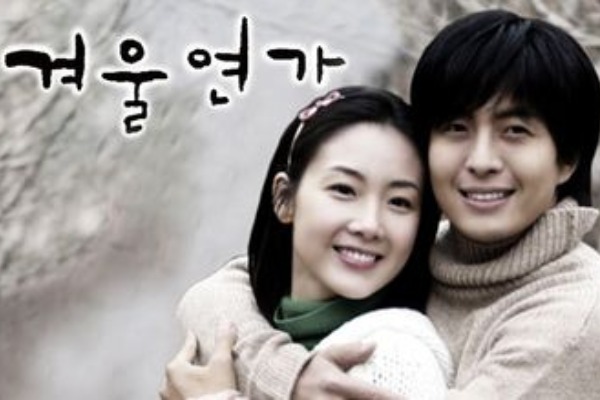 ---
Successful Story of a Bright Girl (2002)
Sprinting a zesty romantic comedy, this charmer is a cute and feel-good watch that never loses its magic, even if you do a rerun. While Fated to Love You might be popular to Jang Hyuk – Jang Na Ra shippers, this cute classic makes up all the rom-com elements that viewers would love.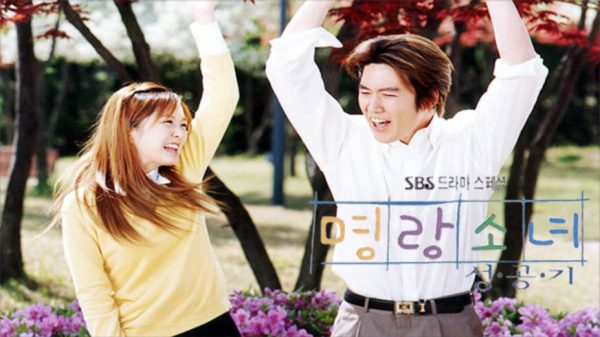 ---
My Love Patzzi (2002)
Jang Na Ra | Kim Rae Won | Kim Jae Won | Hot-tempered Jang Nara gets into trouble often because of her mischievous attitude. Kim Rae Won is in love with Jang Nara's friend but begins to see her in a new light after an accident.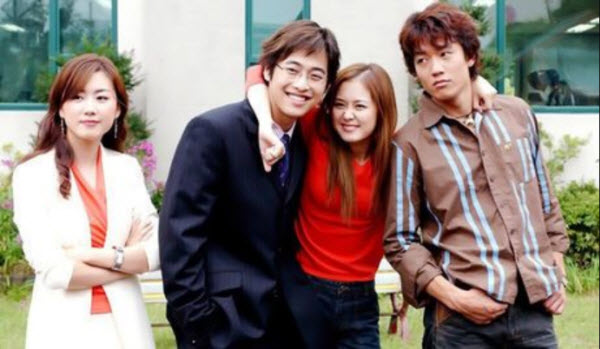 ---
---
Attic Cat (2003)
Kim Rae Won | Jung Da Bin (+)
Circumstances force Kim Rae Won and Jung Da Bin (+) to live together. This early cohabitation-themed story warms up the heart and frequently draws smiles from anyone who watches it.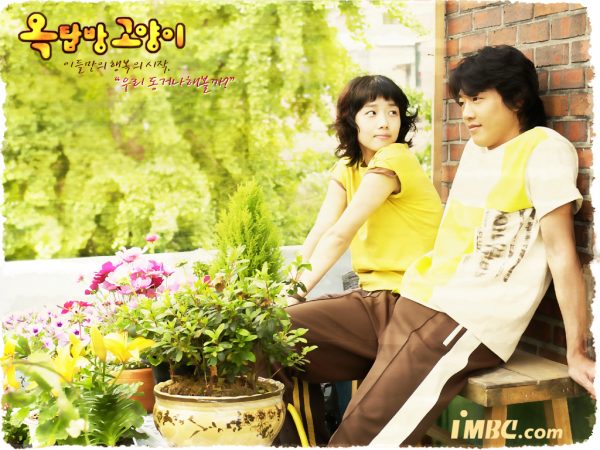 ---
A Jewel in the Palace (2003)
Lee Young Ae | Ji Jin Hee
Empowering women to pursue their dreams is the theme of this classic period series. Lee Young Ae painted an iconic character in this hit MBC series. Although period dramas are notoriously known for their lengthy run, this woman-empowering series will not bring you down.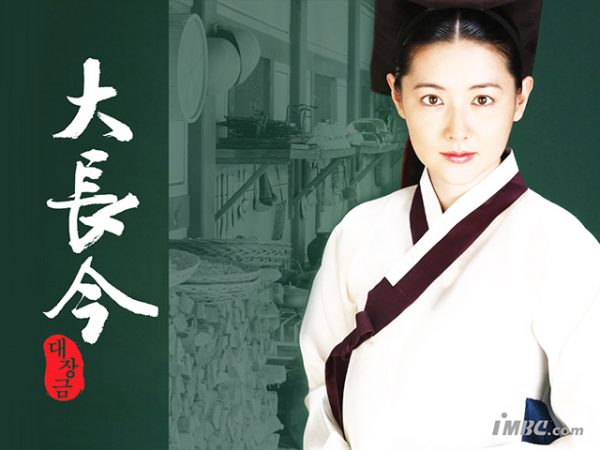 ---
Stairway To Heaven
Choi Ji Woo | Kwon Sang Woo | Kim Tae Hee
Early melodramas strengthened the tear ducts of first-generation K-Drama fans. This Choi Ji Woo and Kwon Sang Woo drama is a perfect example. Although it did not have a happy ending, the journey of the two leads to finding their way back to each other was worth all the tears and heartaches. The thought of thinking about this drama is already making me cry. *chuckles Prepare rolls of tissues if you want to indulge.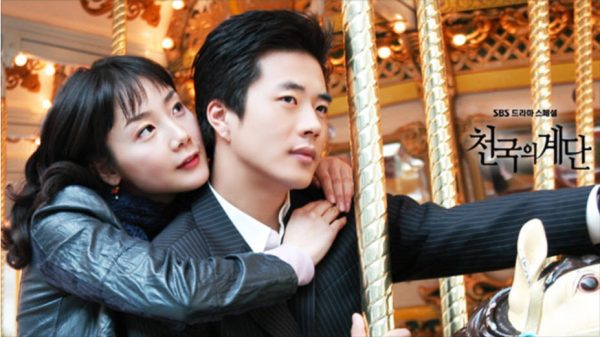 ---
Full House (2004)
An aspiring scriptwriter and a famous actor are forced to cohabitate when the former's friends sold the house she inherited from her father. We get a contract marriage plot in this love story which pushed the romance between a man and a woman who seemed unlikely to fall in love with each other. Cohabitation and bickering are the main ingredients of this well-loved rom-com.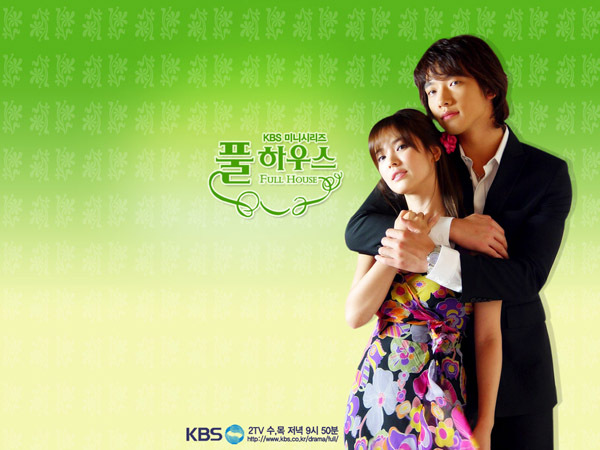 ---
Something Happened in Bali (2004)
Ha Ji Won | Jo In Sung | So Ji Sub
Taking the archetypal route of Korean melodramas, if watched at this time, the Jo In Sung, So Ji Sub, and Ha Ji Won love triangle series, would surely appear trite and something you have seen before. In a way, the rich-boy-poor-girl and problematic second-lead syndrome elements can be traced to this model tearjerker that refuses to make an apology to its brave ending.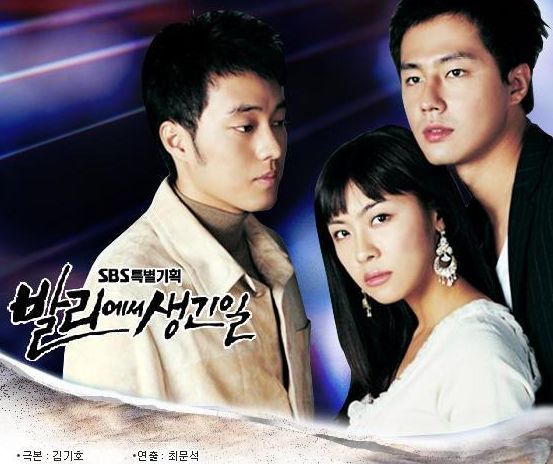 ---
Forbidden Love (2004)
Kim Tae Hee | Jo Hyun Jae | Han Ye Seul
This gumiho-themed series combines action, thrill, and fantasy into a polished concoction.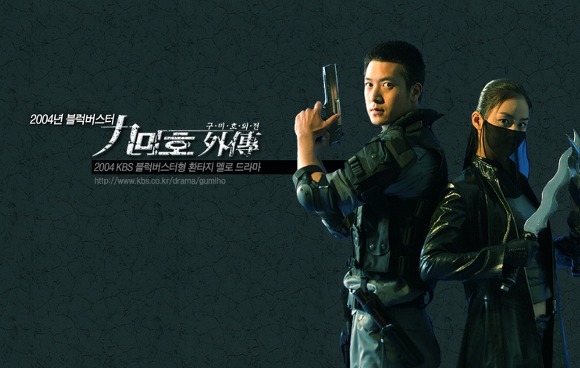 ---
Lovers in Paris (2004)
Kim Jung Eun | Park Shin Yang
Park Shin Young and Lee Dong Gun compete for the love and affection of Kim Jung Eun. From Paris to South Korea, this drama keeps viewers at the edge of their seats with romantic scenes and breathtaking scenery.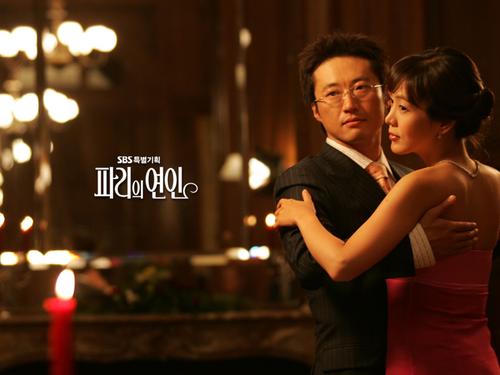 ---
Love Story in Harvard (2004)
Kim Rae Won | Kim Tae Hee
Carving a memorable story amidst a strong K-Drama season, what made Love Story in Harvard remarkable for me is how it did not make me a blubbering mess. It honestly felt like seeing a favorite romance novel of mine on television.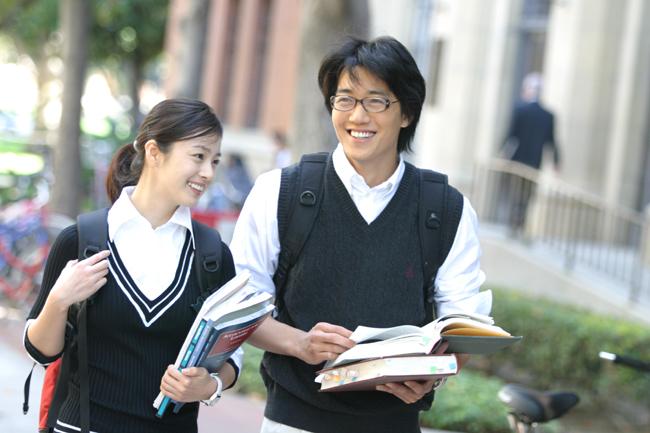 ---
I'm Sorry I Love You (2004)
So Ji Sub | Im Soo Jung | Jung Kyung Ho
Slowly emerging as a dominating trend last year, healing dramas are conquering K-Drama landscape. A few years ago, I'm Sorry, I Love You was an emotionally written masterpiece that ironically encourages.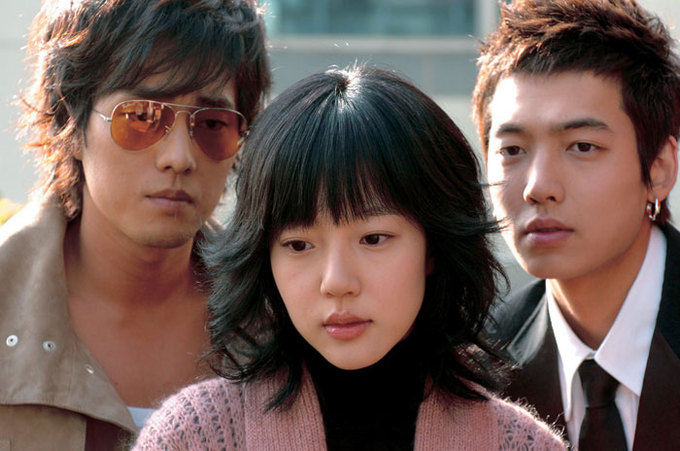 ---
Save the Last Dance For Me (2004)
Memory loss has been one of the favorite twists in romance stories, and the narrative seeps in heartfelt emotion seamlessly. A beautiful moving story of finding love and falling in love all over again with the same person.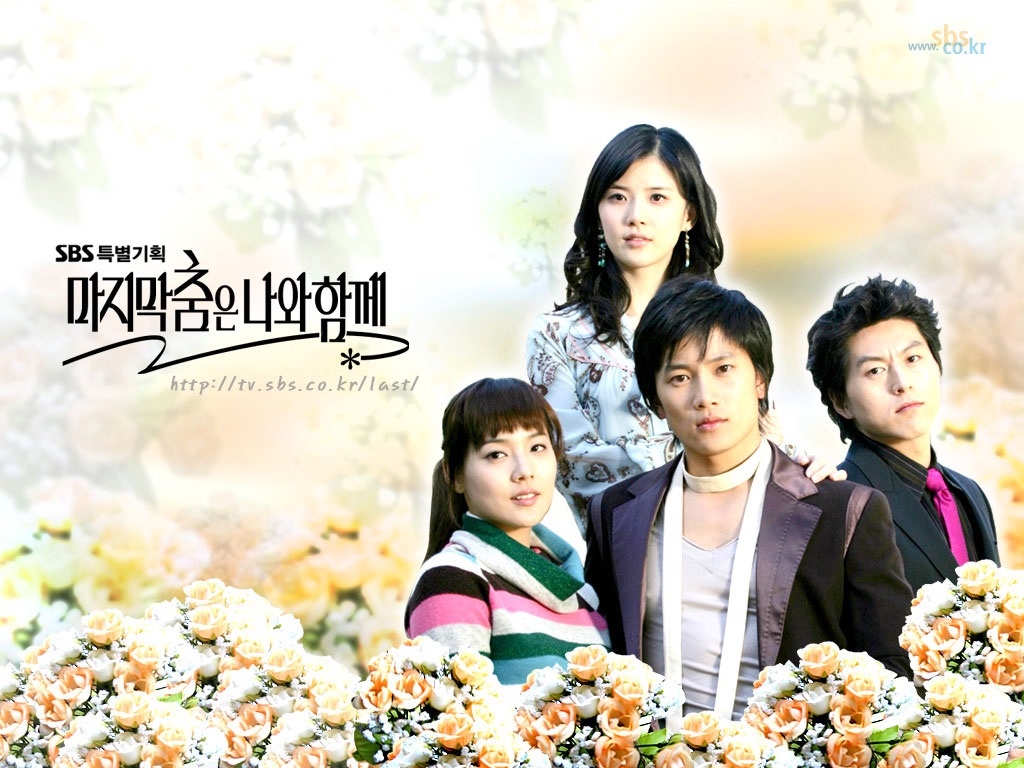 ---
My Lovely Samsoon (2005)
With a heroine who knows what she wants, Samsoon spearheaded one of the earliest dramas that is woman empowering. Add Hyun Bin in the picture and you get an endearing rom-com.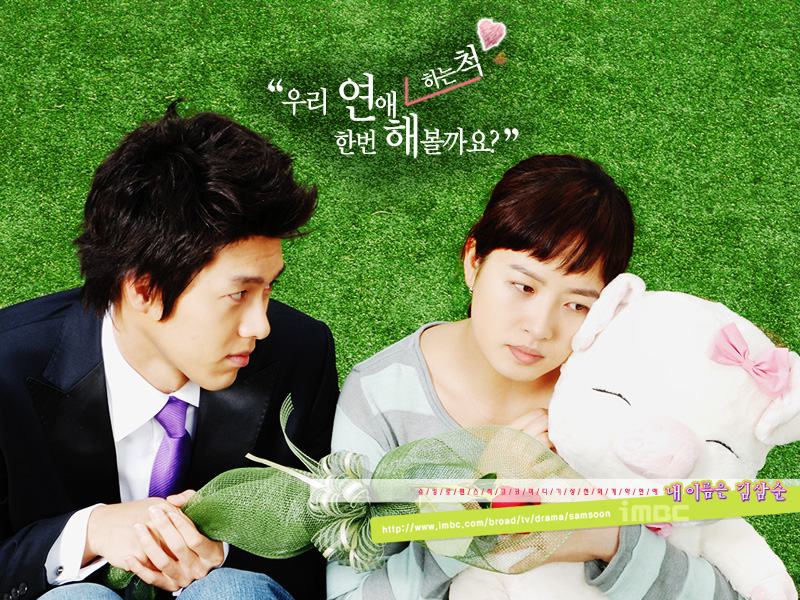 ---
A Love To Kill (2005)
Cementing Rain's emotional range as an actor, the heart-wrenching romance deserves the numbers the drama yielded when it was airing. His performance would let you forgive him in the next bad dramas he starred in after.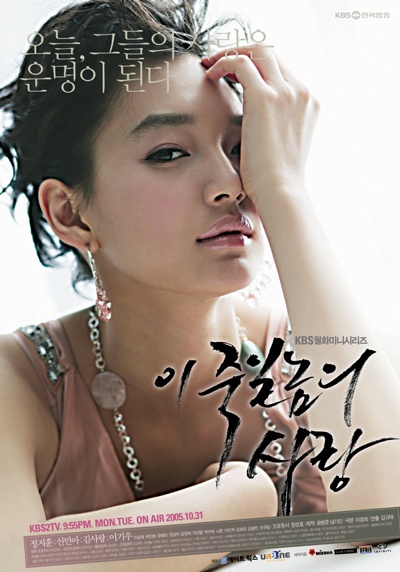 ---
Hello My Teacher (2005)
Gong Yoo and Gong Hyo Jin's noona romance is a prerequisite to dramas of the same theme. The happy ending comes after much tribulation, but they satisfyingly achieve it.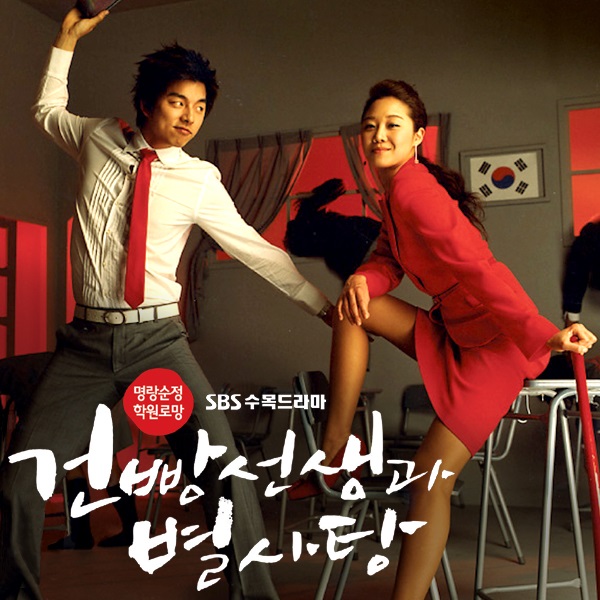 ---
Only You (2005)
Han Chae Young | Jo Hyun Jae
A rip from the pages of your favorite romance novel, an aspiring chef had a one-night affair in Italy. It led her to go back to Korea after learning her pregnancy. Later, she meets again the man who fathered her child.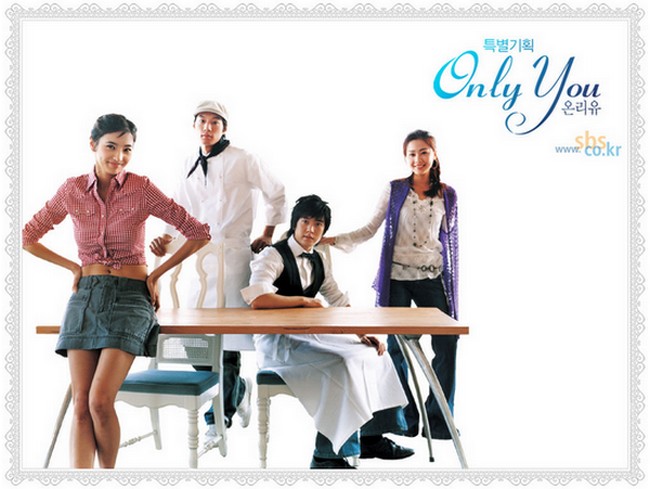 ---
My Girl
Lee Dong Wook | Lee Da Hae | Lee Joon Gi
A rich man hires a woman to pretend as his lost cousin so his sick grandfather will feel better. The con backfires as they fall in love with each other.
Lee Dong Wook and Lee Da Hae's first pairing is a zesty cohabitation where the couple bickers a lot until romance knocks them out to submission. The road to the love realization threads on happy notes and lies. My Girl leaves a message on how time makes you braver to love someone, and how love stays true when separated by time.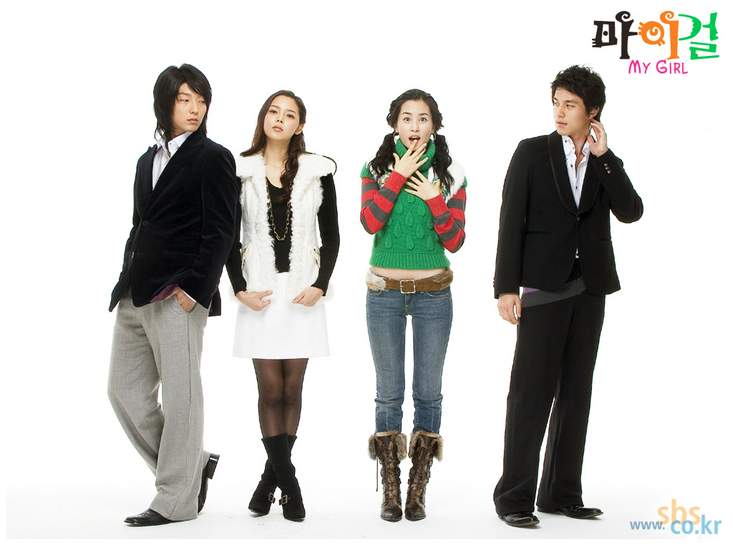 ---
Photos: Respective networks of mentioned dramas