Surprising bends and accelerated thrills bedeck the journey towards the final destination of OCN's Train!
Finding a lull moment is almost impossible in this Yoon Shi Yoon starrer. From its intense opening week, Train kept its momentum surging while unfurling the cryptic serial killings in two parallel worlds.
Train Episode Recaps: Premiere| 03 | 04 | Mid-Series | 07 | 08 |
abbyinhallyuland watched Train on iQIYI
Main Cast: Yoon Shi Yoon | Kyung Soo Jin
Network & Episode Count: OCN | 12 Episodes
Official Website:  Train OCN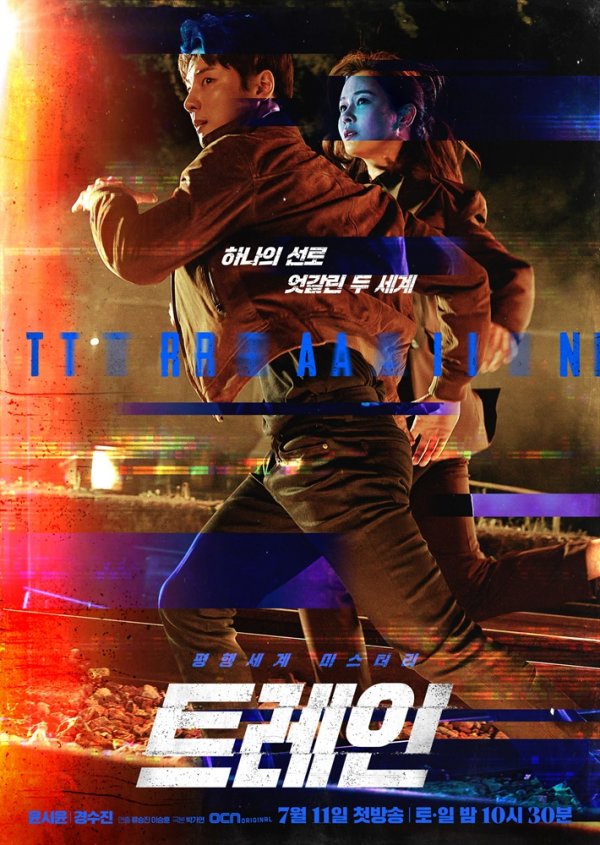 ---
Quick Review
Plot Trajectory: Consistently engrossing but some plot/with minor hiccups along the way
Plot Pace: Nicely-done
Character Portrayal: Main Character Anchored The Story
Writing: Smoothly penned until the bland ending
Watch on a binge or intervals?: Binge
Crowning Moments: Consistent Thrilling Narrative | Two-Sided Surprises | Yoon Shi Yoon
Thrill Addictive Meter:
Overall Rating:
Rewatch Value: 
K-Dramas of Similar Vibe: Tunnel | Signal | Life on Mars
---
Quick Plot Summary
To trace the killer of the woman he cherished, Seo Do Won (Yoon Shi Yoon) crosses a parallel universe where his counterpart is also a detective. He meets Lieutenant Han Seo Kyung (Kyung Soo Jin) who looks exactly like the woman he loved in his world, Prosecutor Han Seo Kyung.
In the process of solving a serial killing case, he stumbles on the truth about Seo Kyung's father's death which has been pinned to Do Won's father. They work on unraveling a painful truth that the people they trust are involved to the merciless murder cases.
---
'Train' Peak Points & Hitches
A surplus of plot surprises
Zooming to an inventive premise, Do Won's journey to seek justice for people close to his hearts has been a whirlwind of emotions. It felt like a viewer needs to cast a guiding thread to easily follow. Since there are two worlds, with pertinent details linked to one another, losing sight would make you ask – where it came from.
Because everything comes in two in the series, the baffling double conflict kept the plot momentum high. All throughout the series, a lull can barely felt because each episode is packed with mysteries to unearth and puzzle pieces to connect.
Yoon Shi Yoon
It's not surprising how Yoon Shi Yoon blended well with the dual characters he had to portray. As always, he came prepared and commanded attention every time he is projected in the screen. His nuanced portrayal whether layered with rage or tears emphasized his commitment to bring out the best of his character.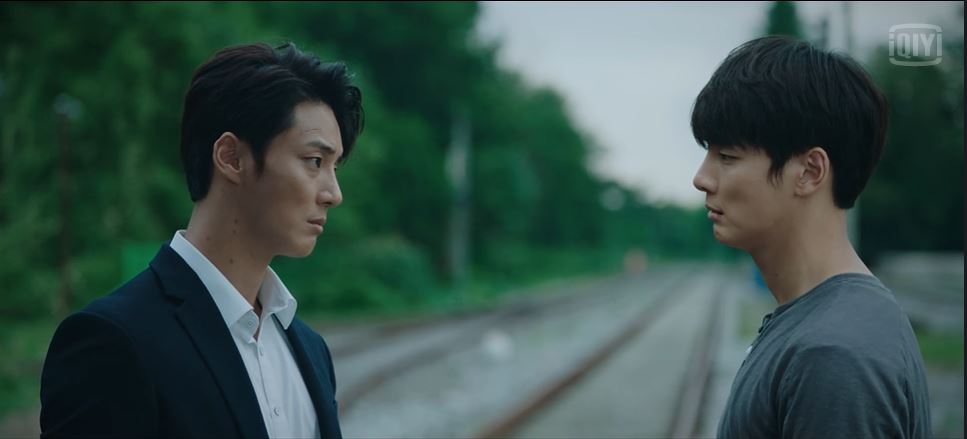 Faintly Explained Cryptic Problem
Somewhere in the last four episodes of Train, I felt the uncertainty of the writer's approach in resolving the conflict. I didn't see it coming, but the double-villain twist; and how it was resolved sort of makeup for the confusing parallel world element inserted at the end.
To clarify, Chief Oh in B World died, and the one who took her identity came from another parallel world who has quite a time-space voyage witnessing four deaths of Min Joon. In the end, she was unsuccessful, finally captured by Do Won. She also explained that Do Won caused the imbalance of the parallel worlds.
Still, the gist of other parallel worlds belatedly introduced and leaving our hero trapped in an infinite loop felt like a sad ending for me. Yes, even with Seo Kyung finding him in another world that is not theirs.
https://www.facebook.com/abbyinhallyuland/photos/a.2715999415394293/2715999448727623/?type=3&theater
---
'Train' Series Afterthoughts
It's hard to formulate my final thoughts on Train. While there's an evident disappointment, it is interestingly the type that does not nag or linger. Probably because for most of its run, the enthralling vibe kept me invested. With that, albeit the barely fitting ending, I think OCN drama fans can still add it to their plate.
Finding a loophole on the science fiction incorporated element was hard, mainly because the metaphysical rule was established on the setting. It did not entrench the hero having supernatural power. Additionally, an elaboration of how he can cross different words was explained in a way that "it's how the story should go in the series."
Fortunately, at least the series closed at 12 episodes because I would have not tolerated it if I get to traverse more parallel words. *chuckles
Providing a great deal of thrilling spectacle, Train is an appealing series that could have been better with a strong finishing kick.
Watch the finale episode highlight below.
---
Photos: OCN
Available on iQIYI