Wrapping up on a high and neat note, Start-Up reeled impressive following with its gravitating take about career, life and love!
Start-Up spurs a realization that every experience learned and every feat achieved in career building, flourish not just with passion and dream. It incidentally prospers through commitment and tenacity, by translating opportunities and ideas into action.
Apart from the usual featured love stories, the series draws attention to its healthy dose of non-romantic relationship. From self love to selfless love, Start-Up also gives prominence to bromance and strengthening family affinity.
Main Cast: Bae Suzy | Nam Joo Hyuk | Kim Seon Ho | Kang Han Na |
Network & Episode Count: tvN | 16 Episodes
Streaming Site: Netflix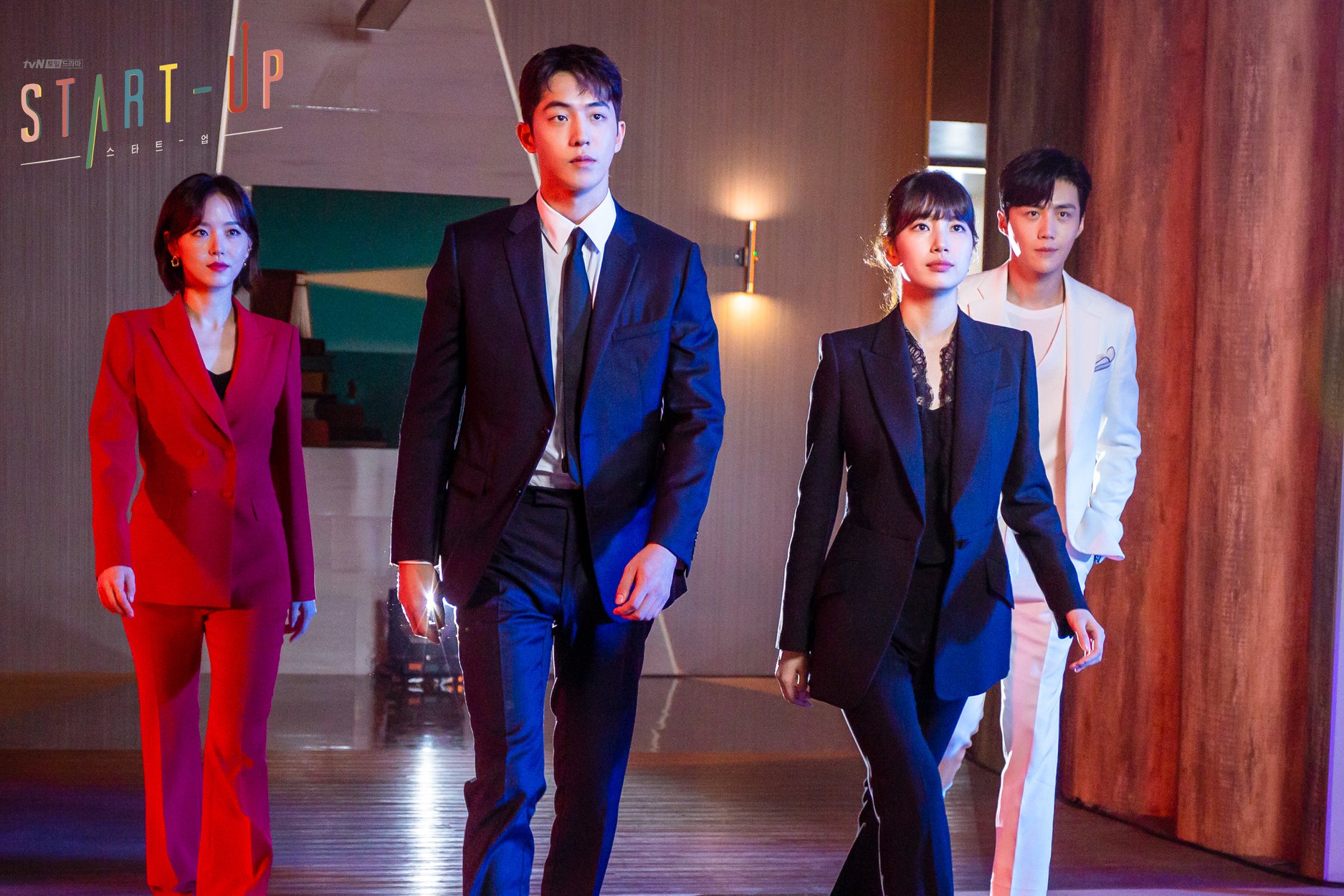 abbyinhallyuland watches Start-Up on Netflix
Start-Up Episode Recaps: 01 & 02 | 03 | 04 | 05 | 06 | Mid-Series | 9 & 10 | 11 & 12 | 13 | 14 -16 + Review |
---
Quick Review
Plot Trajectory: Consistently engrossing with gratifying and sweet ending
Plot Pace: Highly-addictive and endearing
Character Portrayal: Superb main leads and supporting cast
Writing: Remarkably penned with romantic seasoning
Watch on a binge or intervals?: Either choices apply
Crowning Moments: Encouraging Career Building Narrative | Dal-mi's Love Stories | Samsan Tech Brotherhood | Grandma & Ji-pyeong |
Romance/Addictive Meter: 
Overall Rating: 
Rewatch Value:
K-Dramas of Similar Vibe: Search: WWW | Because This is My First Life | More Than Friends |
---
Start-Up Episodes 14 + Finale Week Quick Recap
Do-san's angst eventually dissipated and agree to work with Dal-mi on Tarzan. Successfully passing the permit to operate, Dal-mi reunites with Sa-ha and Samsan brothers as new employees of Cheongmyeong company.
Through Ji-pyeong's lead, Yong-san deduced that their potentials and experience combined do not fit well in establishing a company. Claiming her closure, In-jae wages war to her former adopted father and brother and convinces Dal-mi to enter the smart city bid with Tarzan.
Being cautious of her decision, Dal-mi was encouraged by Do-san to proceed with the bid for experience. Dal-mi's boys also settle the score as Ji-pyeong encouraged Do-san to push his self-esteem and open his eyes to the reality that he is Dal-mi's choice.
Turning a misunderstanding to a love reality, Do-san and Dal-mi get back together. Sa-ha and Chul-san also start dating. Taking Grandma Choi's advice, Ji-pyeong personally invested on a start-up that will help transitioning orphans find their footing in the society. A nod to the fated encounter gifted to him in meeting Grandma Choi.
After dissolving her adopted name, In-jae musters her strength to face her grandma again and reunite with her family as Seo In-jae. Winning a top spot in the smart city bid, Dal-mi was initially declined by In-jae to scale up. Eventually, the older sister relents and asks CEO Yoon for investment guidance.
Happily offering SH Ventures as partner investor, CEO Yoon assigned it to Ji-pyeong who shyly met Do-san in private for the proposal forced on him. In the epilogue scene; Dal-mi, Do-san, In-jae and Ji-pyeong are hinted heading to a shareholder's meeting.
---
Start-Up Peak Points
Dal-mi's Love Stories
First love Ji-pyeong
Having a "first love" and a "true love" in Start-Up, Dal-mi is indeed especially doted. Admittedly, the romance wobbled in the early part of the series trying to integrate the career stories simultaneously. But it rushed to a gratifying ending invalidating the initial bland sketch of the series' main love pairing.
Portraying Dal-mi's first love who missed his chance on love, Kim Seon Ho surged to unprecedented popularity. His suave and blunt character Ji-pyeong has all the advantage to make any woman fall for him.
However, Dal-mi just like any other woman, need not just memories, but sure promises of future days together and never half-hearted love confession.
At the very least, he has the "best love story" with Grandma Choi. His moments with grandma in the series have been delineated with vibrancy and poignancy making all of it memorable. Even if he got only the plant and love letters, but not Dal-mi, he amassed quite an adoring following moving forward after his Start-Up stint.
True Love Do-san
What Do-san lacks in character, he made it up with one certain thing in his life. His hand. *chuckles Kidding aside, his constant devotion to be with Dal-mi has beaten the love odds he thought not to be possible.
Whether conceiving ideas, sharing sweet nothings or building their future together, Do-san was unsure if he was doing the right thing. Albeit the uncertainties, he always consider his life as part of Dal-mi's. She became his compass when he sailed without a map through his career and love. Ain't that sweet enough?
Admittedly, Do-san took 12 episodes of Start-Up to grow, and I hate and love him for that. But building a relationship or a career, even in the real world, no one has figured the right way to do it in one go.
Ultimately, his acceptance of what he lacks as a person. and how he made it up through hard work and discipline, powered him to be worthy to love Dal-mi and being loved in return.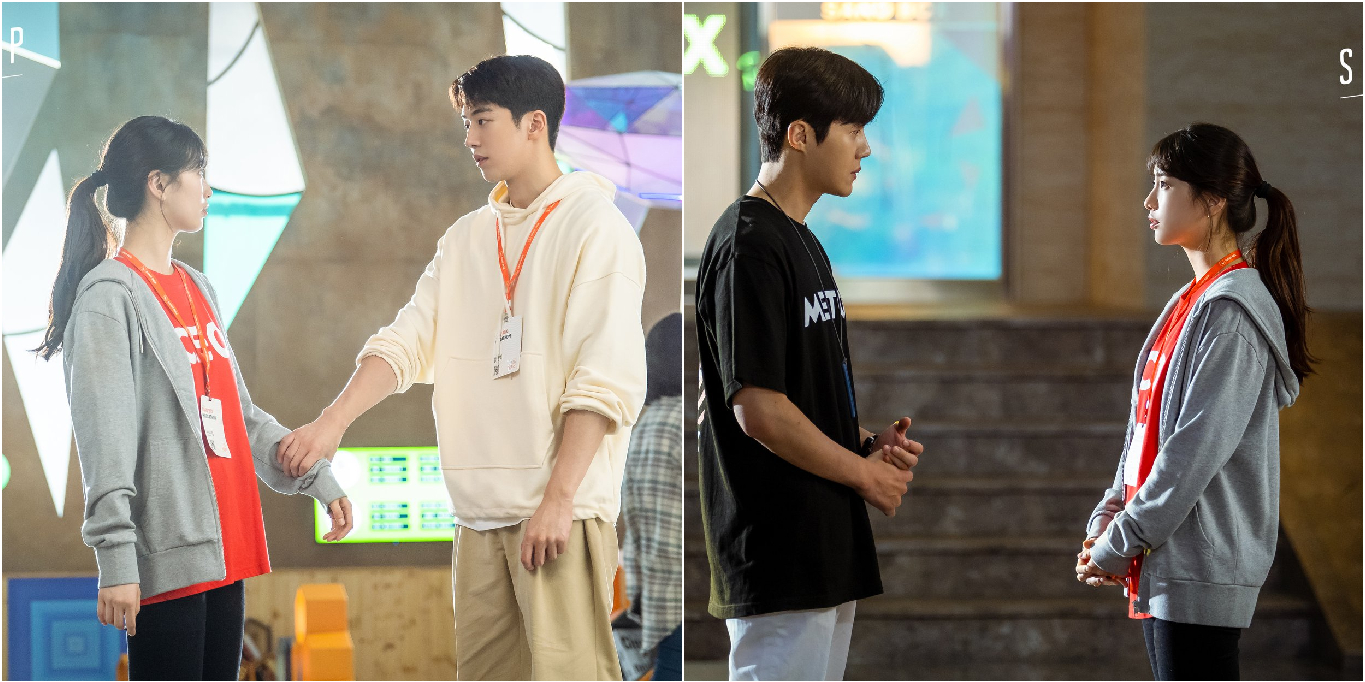 Grandma Choi & Ji-pyeong Moments
Poignant and forbearing, Start-Up served standout moments between Ji-pyeong and Grandma Choi that it's impossible not to be the defining points of the series. Most of the tears I shed were from the heartfelt scenes of these two.
They remind us of how a total stranger can leave a meaningful impact in someone's life. Kim Seon Ho has become everyone's "good boy" thanks to his impeccable chemistry with veteran actress Kim Hae Sook.
In particular, the scene in the finale episode when Ji-pyeong sought comfort in her arms after giving up on Dal-mi and encouraging Do-san to love his first love with confidence was such a heartening scene.
While Dal-mi and Do-san take the "true love" path in the series, Grandma and Good Boy cemented the meaning of "best love" in Start-Up.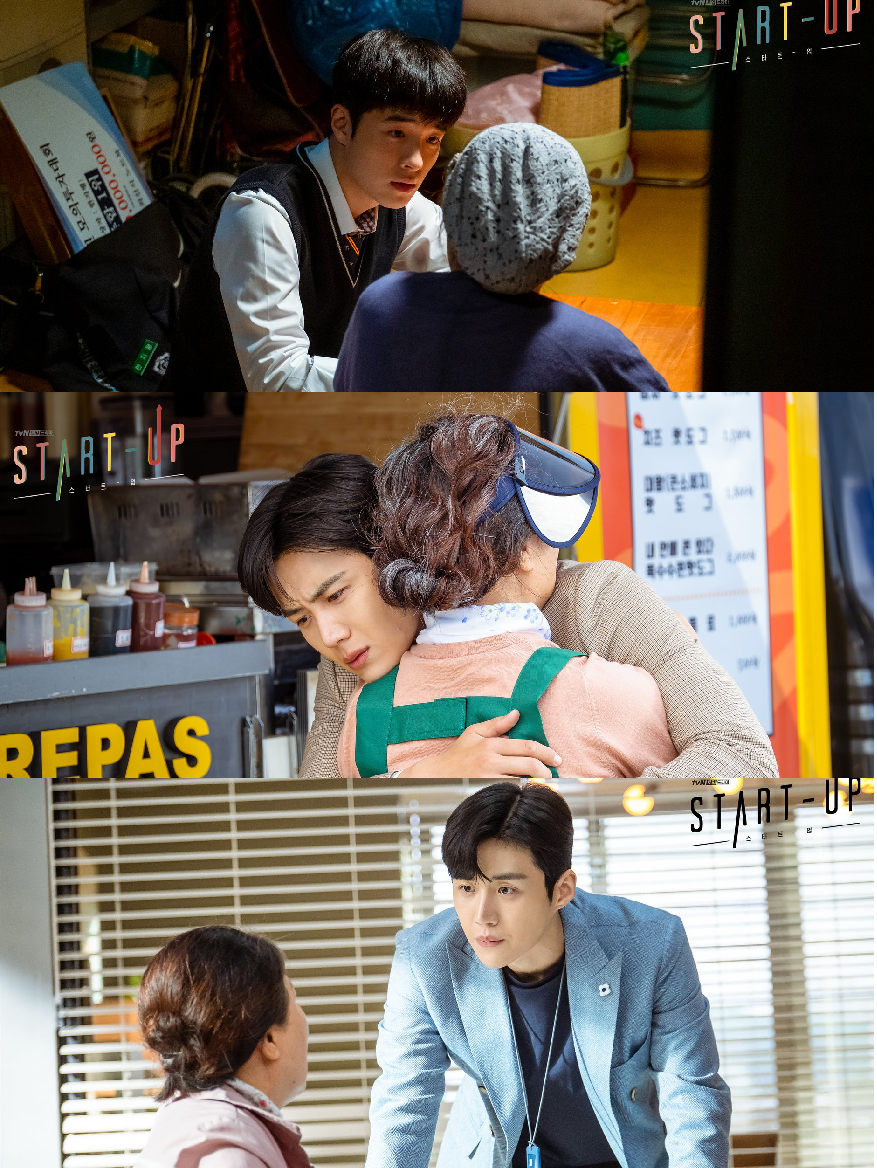 Samsan Tech Brotherhood
In the finale episode, Samsan Tech brothers threw a nostalgic treat by visiting their first office for the last time. Understanding their perspectives and emotions right at that moment, is but natural.
We saw them transform from awkward geeks without plans to refined professionals who knows their worth. That nudges anyone who is in the infancy of goal-weaving to not be afraid to fail. To take every bad setback and high moments as learning experiences.
From geek to gorgeous 😍 Meet the Silicon valley version of Samsan Tech guys! 😉#StartUp pic.twitter.com/a6yK2CIzfR

— kdramadiary (@kdramadiarylogs) November 30, 2020
In-jae's Consistent Character
Kudos to Kang Han Na for bringing in a character with unyielding bravado that inspires. As the most stable character in the series, we saw her work on her goals with tenacity and drive to win each moment.
I kept wondering why she refused to visit Grandma's house until the explanation in the latter part of the series. Her signature pride won't allow her to enter the household without legally going back to her family name.
Giving a beautiful light to the life of a workaholic, she could be the patronus of all hardworking women who can lead a life that is not romantically dependent, yet happy at the same time.
She left woman-empowering message of defying the odds by believing she can accomplish anything with hard work, right amount of hubris and working efficiently.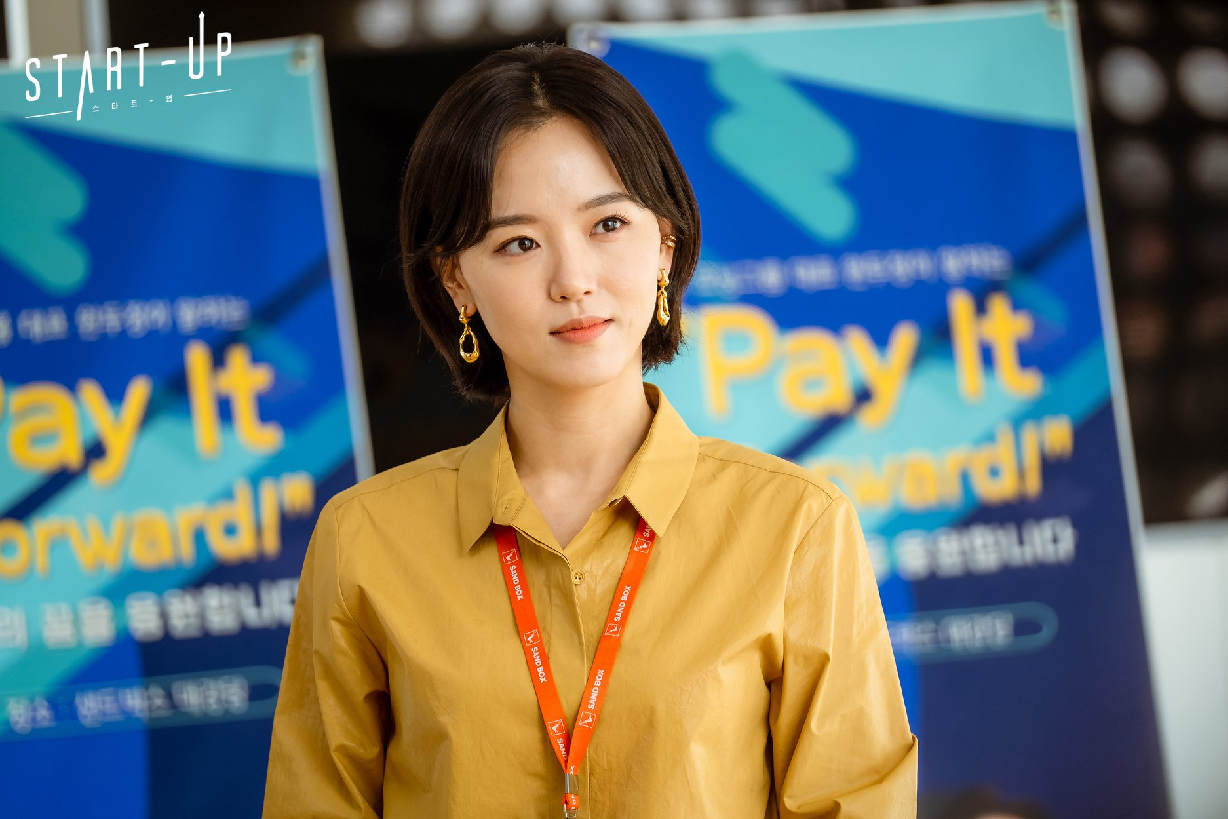 Encouraging Career Building Narrative
Start-Up is the kind of story that inspires. Whether you are a new graduate about to decide the career path you want to take or an experienced corporate employee; something about the series will ignite you to push for your dream.
For someone finding his niche in the career world whether as an employee or going big in owning a start-up company, this series gives a picture of what you can expect. Its carpe-diem-mood runs smoothly all throughout the series acting like a muse guiding you to embark on what you can possibly venture to.
Now, if you have been stuck in a corporate career life and wanting to be emancipated, Start-Up paraded characters of varying bravery. All of them traversed anxiety and low self-esteem, but they chose not to dwell on it. They prove they can work to become better versions of themselves.
It's hard to leave out of our comfort zones, but there are not much things in life that we can have control to. Choosing a lifetime career requires patience, but if you love what you do, you would never have moments of wishing a different work.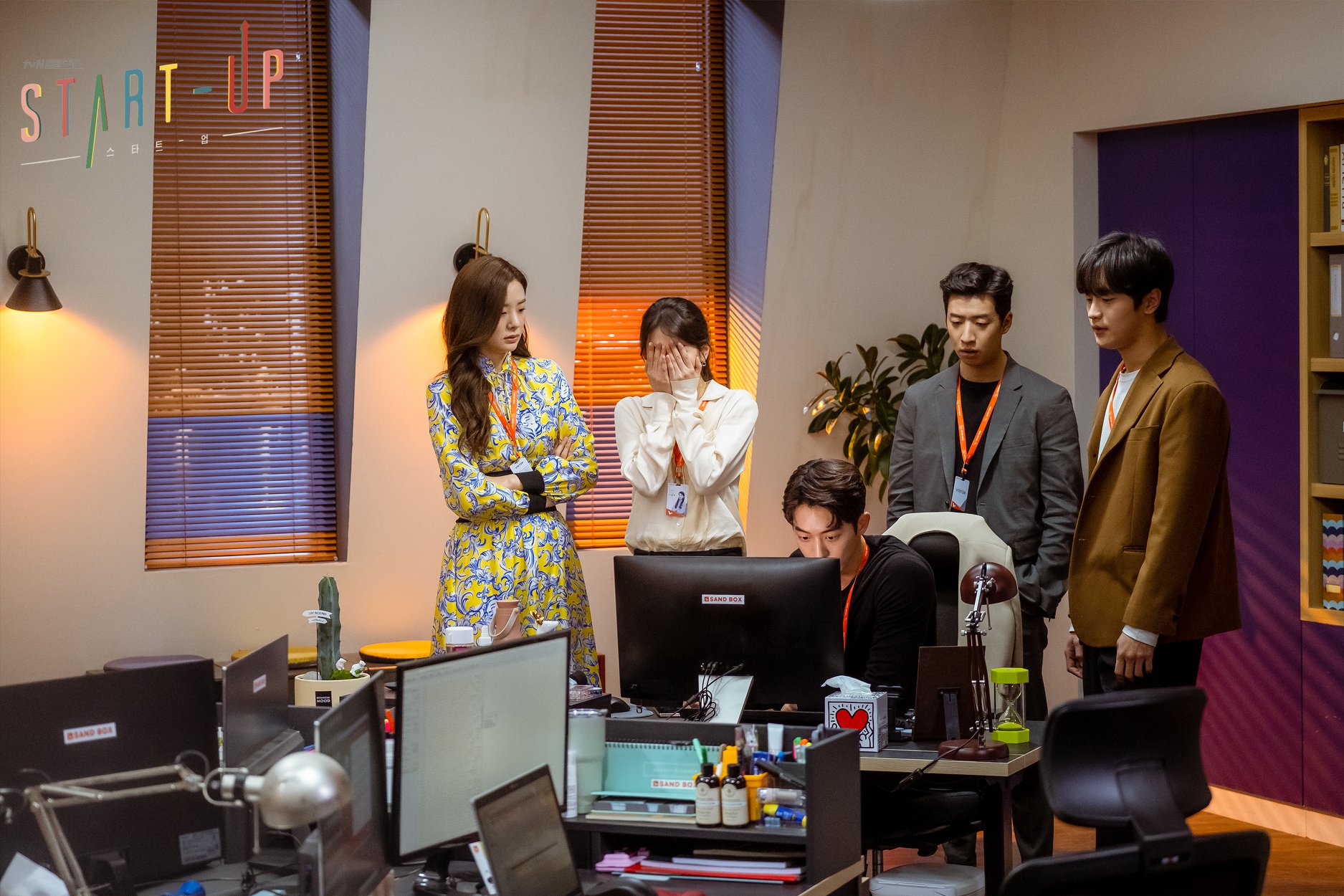 YeongSil and NoonGil
It's impossible not to remember these two apps mentioned and used in Start-up. Each apps contributed to character growth and plot movement in the series.
As Ji-pyeong's best friend, Yeong-sil has provided love and life lessons to the uptight investment manager. It not only applies to him, but to anyone who lives a money-making-focused life like Ji-pyeong.
Meanwhile NoonGil, the technology developed by Samsan Tech by fusing image recognition and YeongSil's voice processing, signified not just the first taste of success for Dal-mi and company.
Its underlying message is of creating a business that would make a difference to the society like how NoonGil is designed for visually impaired. It further asserts the innovation-steered presentation of start-up companies in the story as propellers of changes that have meaningful impacts to make our lives easier.
---
Start-Up Memorable Drama Quotes
Dal-mi
"I've made up my mind to stop filling my days with regrets."
"I want to be on the 32nd floor. The elevator here won't take me there."
"You're my first love. Your letters comforted me for a long time."
"Why did you go to great lengths to help us even if it meant you had to lie?"
"Without determination, I won't go anywhere."
"I'm not trying to achieve something new and great here. It's just, for some people what's ordinary to us isn't ordinary at all. I want our technology to help them. Even if it's just a little bit."
"Was it fun? Watching me get excited over those fake love letters?"
"Do you know what torments me the most? I can't understand what's going on around me, and it pains me to see you. But I still have to work."
"I just like you. I don't need a reason to like you. Because it's you. You're the reason. That's all there is to it."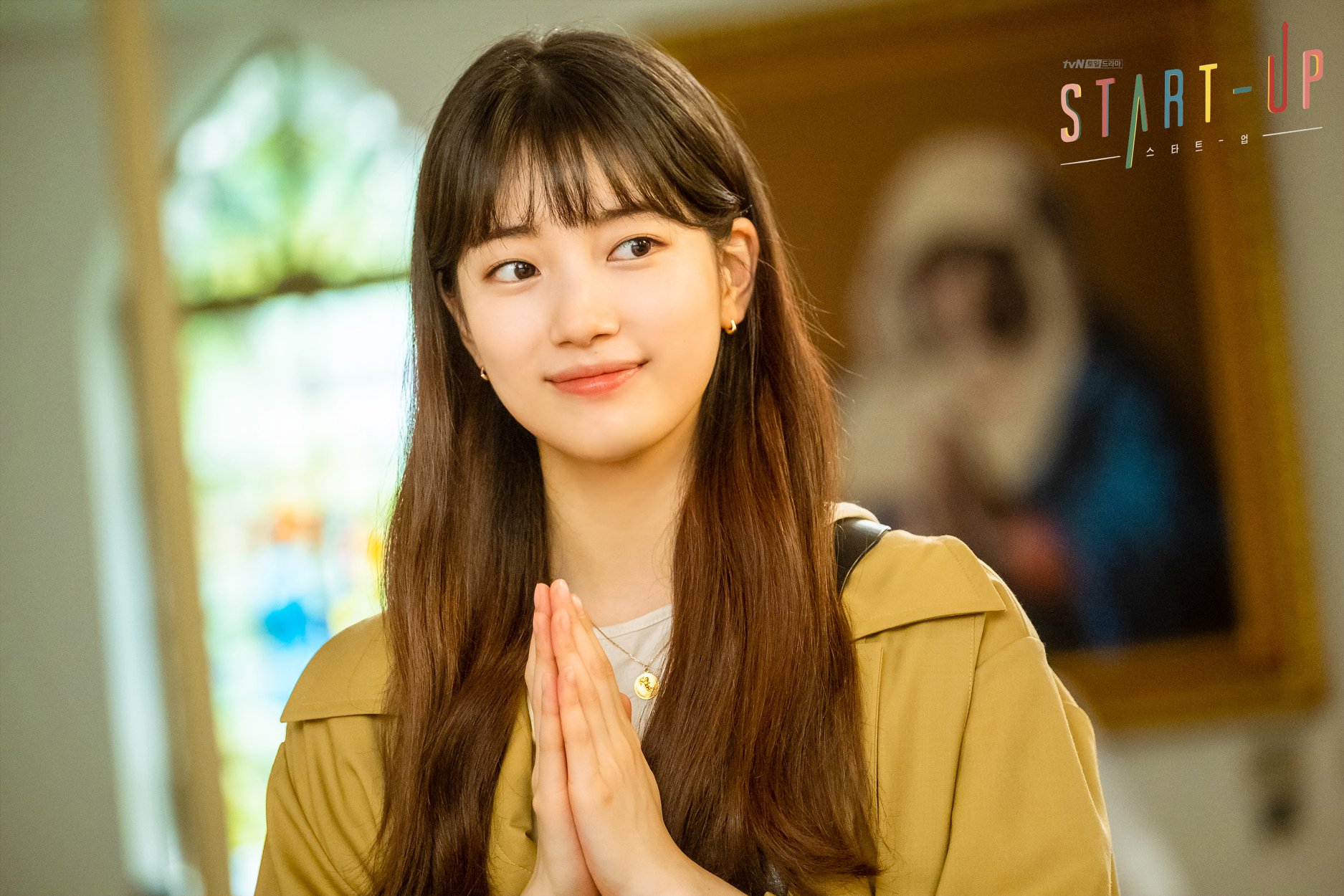 ---
Do-san
"It was very unlike me, but the exact same thing at that moment is to sail off without a map, even if we were to get lost."
"I've never received a text from a girl before, except for my mom."
"At first, I did it because I like seeing you smile. Now, I didn't want you to cry."
"It was just one day. I just want to make your dream come true for one day. That day felt so nice that I missed my chance to stop. I kept putting it off until tomorrow until I ended up wanting to go on as long as I could."
"I don't want a Plan B."
"The person I loved, was not you either. I spent the last three years accepting that. I don't want to be confused anymore."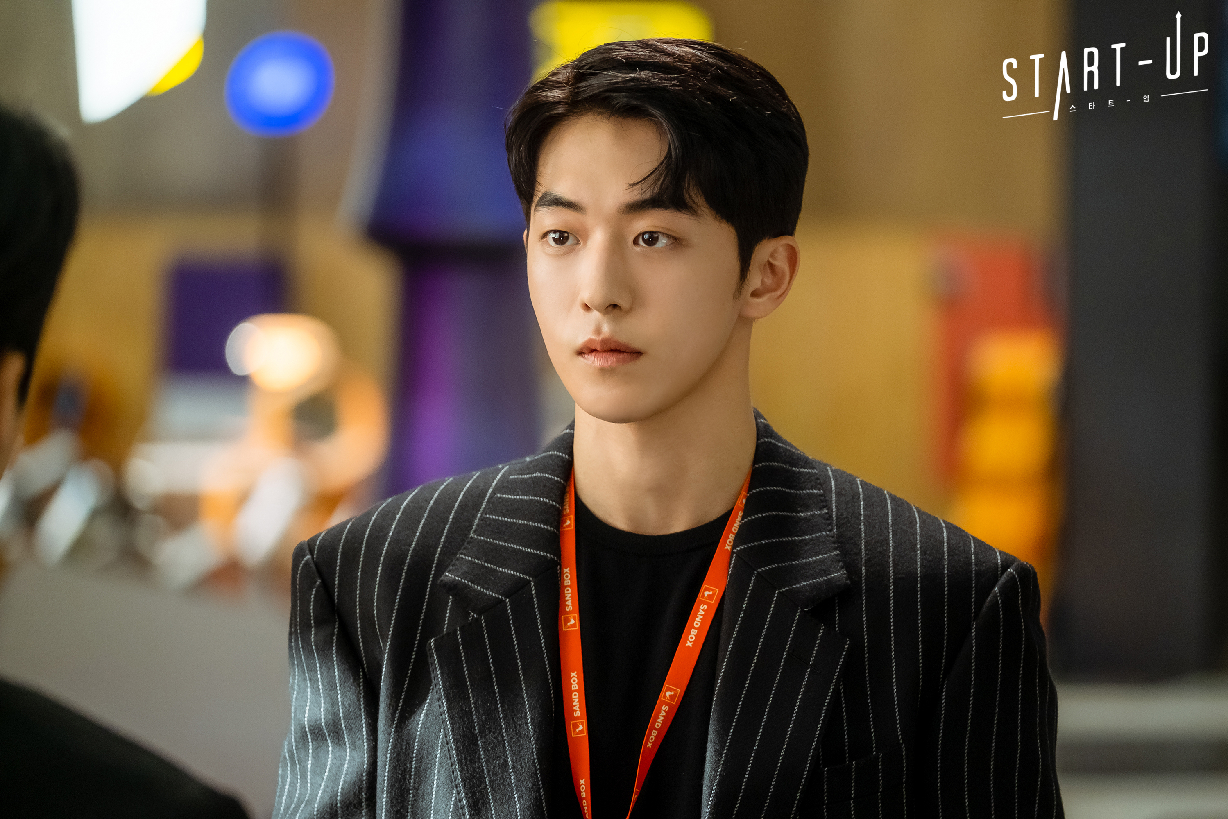 ---
Ji-pyeong
"It's all about potential. You need to prove at least an inkling of it."
"Are you stupid? You want to hand your technology to them on a plate?"
"If you can't make a decision, you can't be a CEO."
"I keep thinking about her. I want her and it feels so unfair."
"I hoped she would noticed me and look at me one day. But not with those eyes."
"I won't give you an advice or lend you things. Cars, clothes, watches… and my past"
"I want to be the person that comes to your mind when life gets tough."
"Listen up. I won't say it twice. Stop feeling inferior to me. Work on your self esteem and look at Dal-mi again. Then you'll know who she really likes."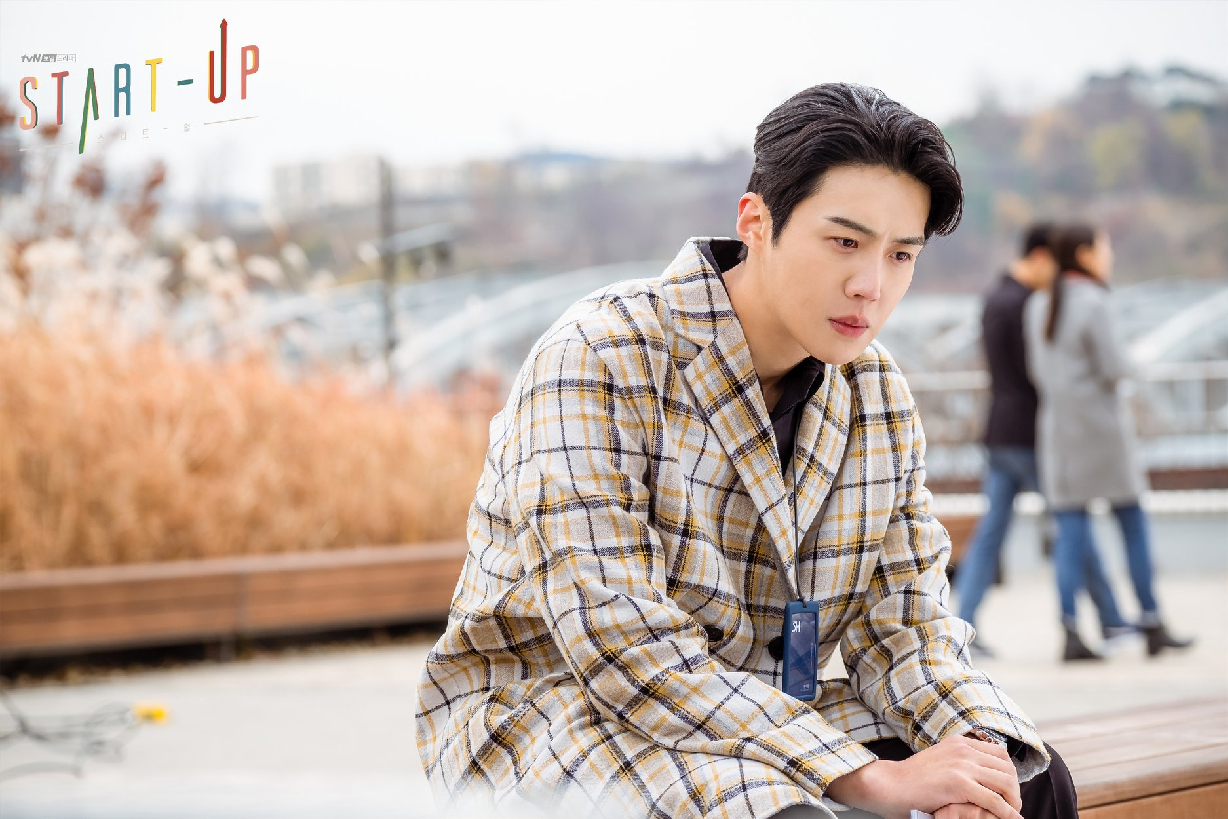 ---
Grandma Choi
"If you become successful, don't call me. Don't call me if you become rich and get married. Don't call me if you're happy. I don't want to feel jealous. But call me, if you are going through a rough patch. Come to me if it's raining and you have nowhere to go like you once did."
"I never regretted it. But I wish things could've been different. I always wished I had met you sooner."
"Don't do that. Call me even if you are doing well. Visit me often. Come see me whether something happens or not. Just come over. Come over and talk nonsense. I'm almost deaf and blind now. You can say and do anything in front of me. Laugh and cry all you want. I won't ask why. So come often. You shouldn't get too used to being alone."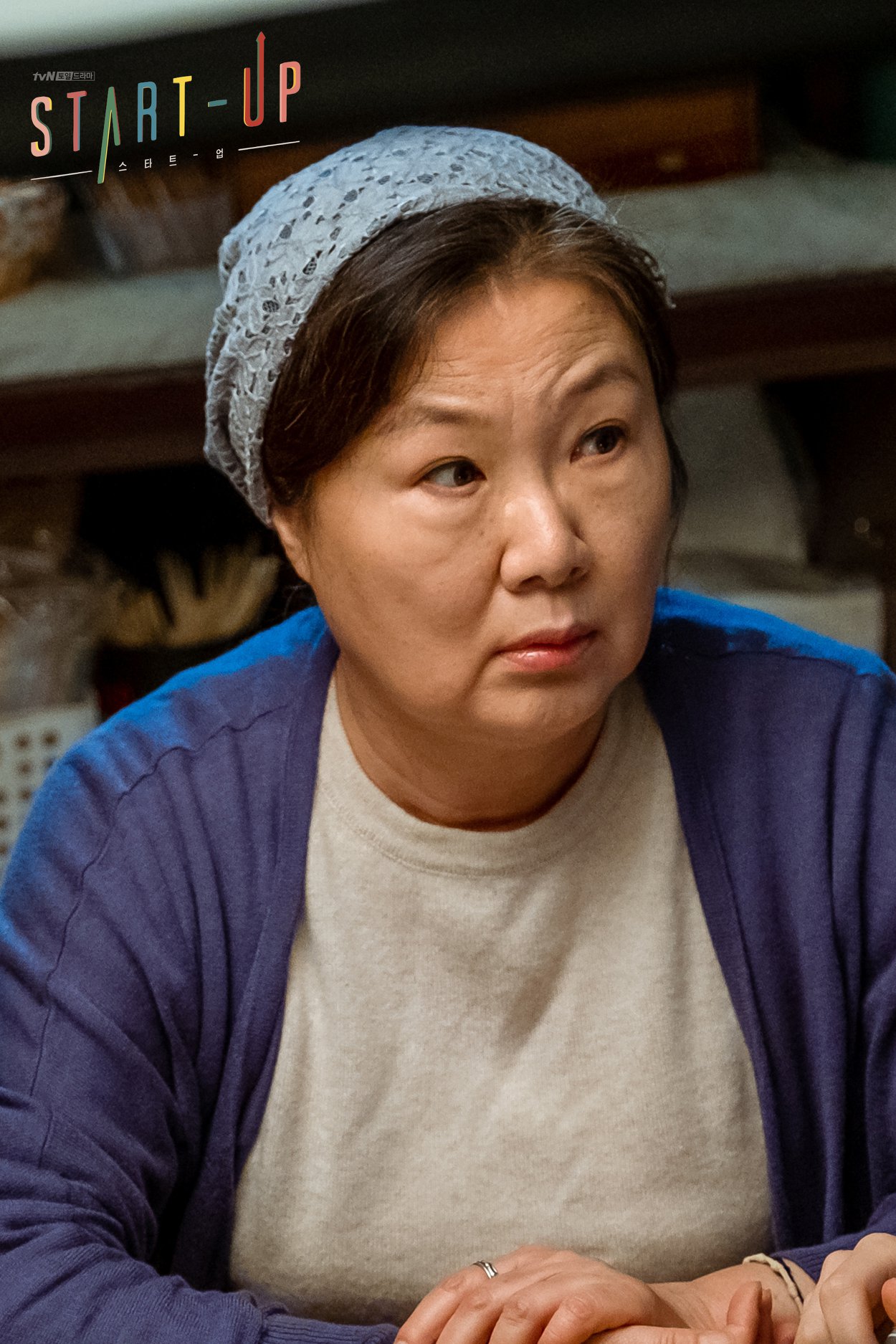 ---
Extras
"My daughter once fell off a swing and hurt her knees. My wife told her not to ride the swing again, but my daughter asked us to cover the ground with sand. With sand on the ground, she could swing as high as she wanted." – Dal-mi's father
"Never let someone's opinion of you becomes a reality." – Samsan brothers sticky note
"Man is the most intelligent because he has hands." Samsan brothers sticky note
"A CEO without shares is no better than a chewed-up gum." – In-jae
"I want to take the higher level elevator."
"I don't want to be seen as a chewed-up gum.
"I want to turn a misunderstanding to a reality."
"I Want to repay my debt." Sandbox sticky notes for Dal-mi, In-jae, Do-san, and Ji-pyeong
"The longer you remain unsure, the less confident you'll feel. Make up your mind no matter how hard it is." – Lee Bo Young cameo
"Afraid of being called out, you are unable to even swing your bat. But if you continue to hesitate, you will lose. You could be called out, but you also may hit a home run." – YeongSil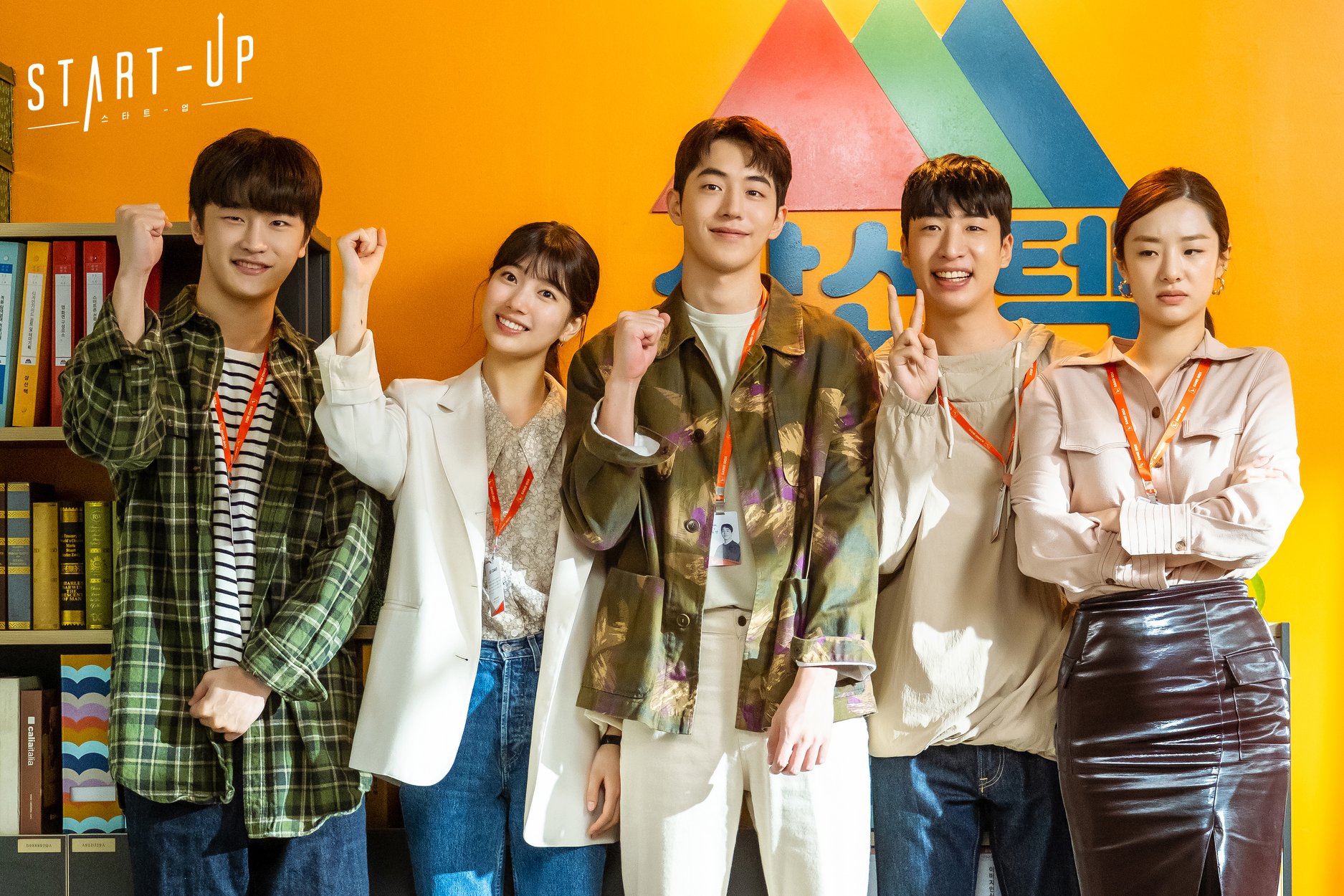 ---
Start-Up Series Musings
All 16 episodes of Start-Up leans fundamentally to its true message – of finding one's purpose through a chosen career. The romance stories we got are additional gifts meant to highlight its captivating drive.
No doubt that this series showed us an office drama that is equal parts encouraging and engrossing. Additionally, it is natural to be convinced in rooting for the characters' individual dreams. Every small joy or big accomplishments achieved by Samsan Tech undoubtedly warmed our hearts and put a smile on our faces.
Their reunion after three years gave a validating punch, that bouncing back is always an option for failed dreams.
Surging high owing to its deftly-written narrative to lively layout of character connections, Start-Up fascinates easily. You can feel the thriving vibe of the story aligned efficiently to its well-limned characters.
While some might suffer a serious second lead syndrome, I have long resigned to the idea that Ji-pyeong only deserves Grandma Choi's love and vice versa.
Splendidly hitting well-deserved closures for each character made me forget the minor hiccups along the way in the storyline. I love how the finale week episodes covered all the loose ends properly. Those are mostly character development flaws that did not affect the mesmerizing trajectory of the story at the very least.
Spirited and stunning, if you are looking for a motivating story brimming with friendship, career, love and life lessons, Start-Up has it all ready for you in one package!
Reminisce the beautiful moments of Start-Up through more of its soundtrack playlist below.
Visit Start-Up Photo Gallery below.
https://www.facebook.com/abbyinhallyuland/photos/a.2809677139359853/2809670506027183
---
Photos: tvN
Videos: Vlending | The Swoon