Team Bulldog: Off-Duty Investigation swerves from the usual tone of crime stories OCN features. Nevertheless, the attention to bring interesting cop investigation narrative is felt.
Featuring 12 episodes highlighting five serial killing cases, Team Bulldog: Off-Duty Investigation, top-billed by Cha Tae Hyun and Lee Sun Bin, move to a relatively small cast. Its strongest suit is opting to lighten the mood without sacrificing the quality of the atrocious acts presented in the villains projected each episode.
Main Cast: Cha Tae Hyun | Lee Sun Bin | Jung Sang Hoon | Yoon Kyung Ho | Ji Seung Hyun
Network & Episode Count: OCN | 12 Episodes
Official Website: Team Bulldog OCN
Available on iQIYI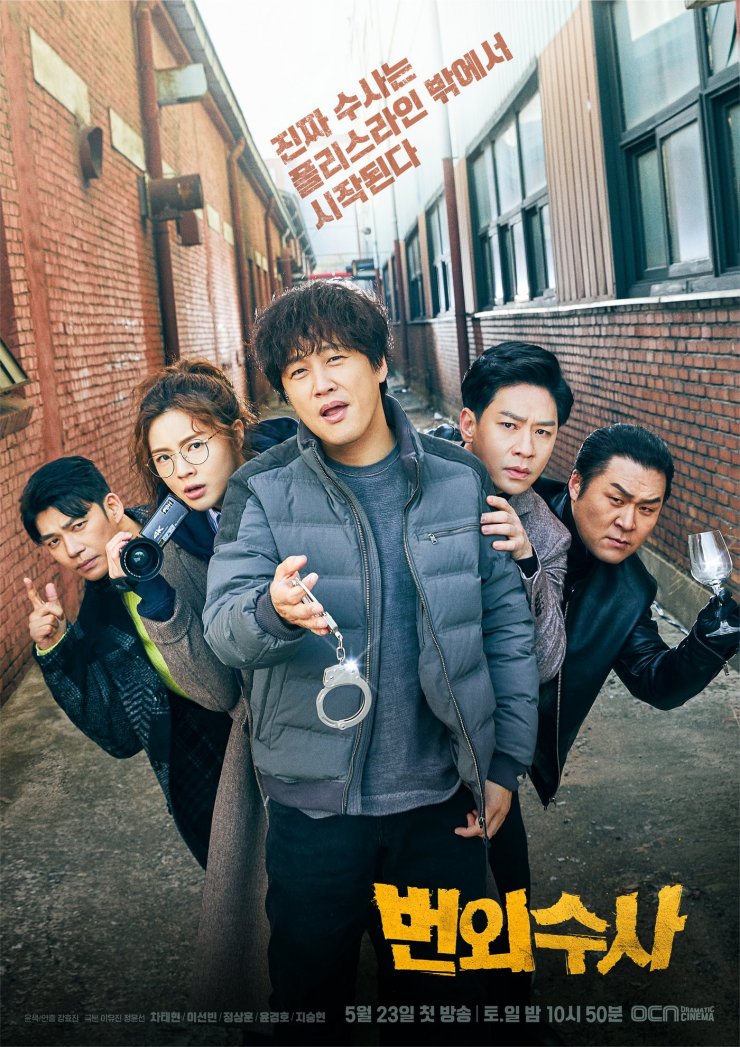 ---
QUICK REVIEW
Plot Trajectory:  Consistently engrossing all throughout
Plot Pace: Nicely-done
Character Portrayal: Great main leads and supporting cast
Writing: Smartly written with humor kicks
Watch on a binge or intervals?: Either Choices Apply
Crowning Moments: Interesting Crime Cases Tackled | Well-Utilized Cast
Thrill Addictive Meter:
Overall Rating:
K-Dramas of Similar Vibe: Task Force 38 | Switch Change the World | Partners for Justice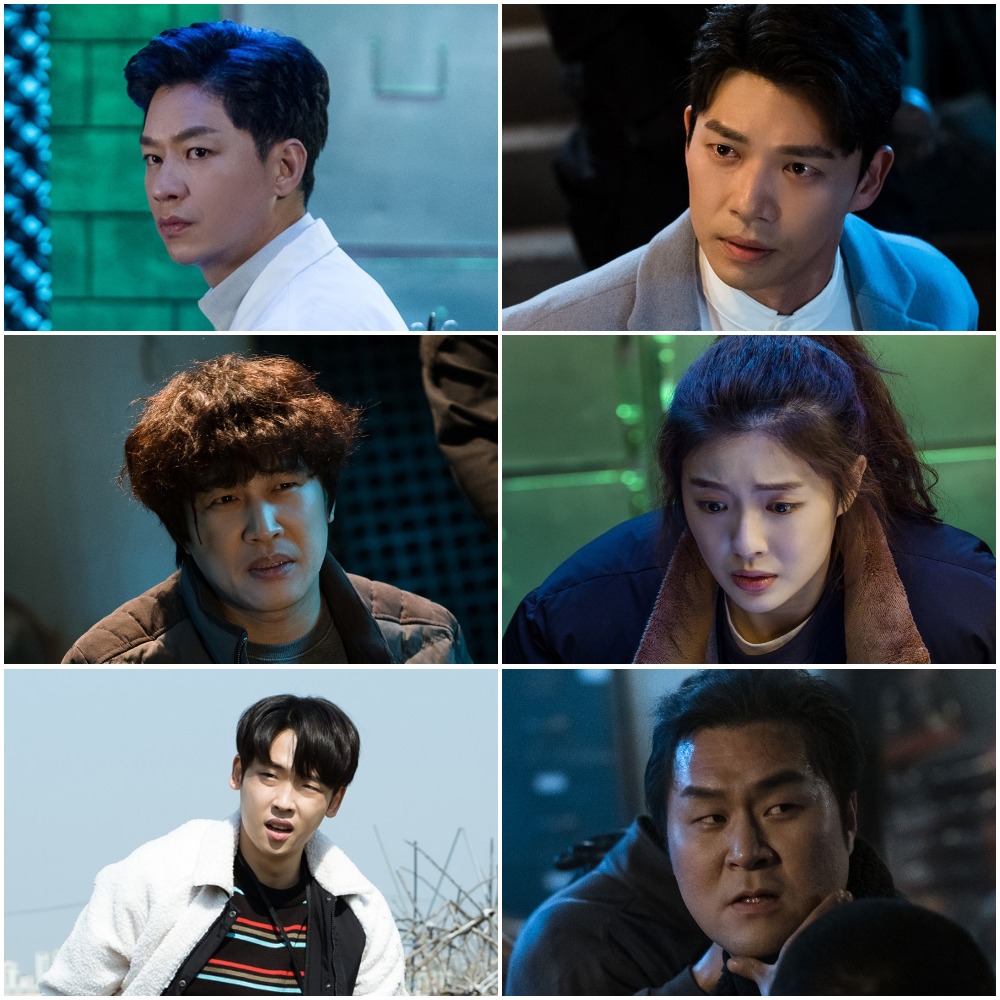 ---
Quick Plot Summary
Working as a producing director in an investigative journalism show, Kang Moo Young crosses path with Detective Jin Kang Ho. The latter is known to be the stubborn cop in the precinct that houses him. The succeeding features Moo Young's team preps to probe on coincide with the police cases Kang Ho also works on. Inevitably, their tandem grow bigger with common friends joining their accidental-turned-fated special investigative circle.
Teddy Jeong, a bar owner and former gangster lends his strength when needed by the team. His bar employees also serve needed reinforcement as his lackeys. Mortician and former NFS pathologist, Lee Bang Seok, gives insightful contribution through his sound autopsy reports and forensic science derived information. Lastly, Tak Won, a smart profiler who sells nutrition products on the side, analyzes the behavior of criminals chased by the team.
Though unlikely a team to bring justice to the innocent, and sometimes with wayward approach to catch criminals, they forge family-like relationship as they stop the atrocious acts of merciless and remorseless serial killers.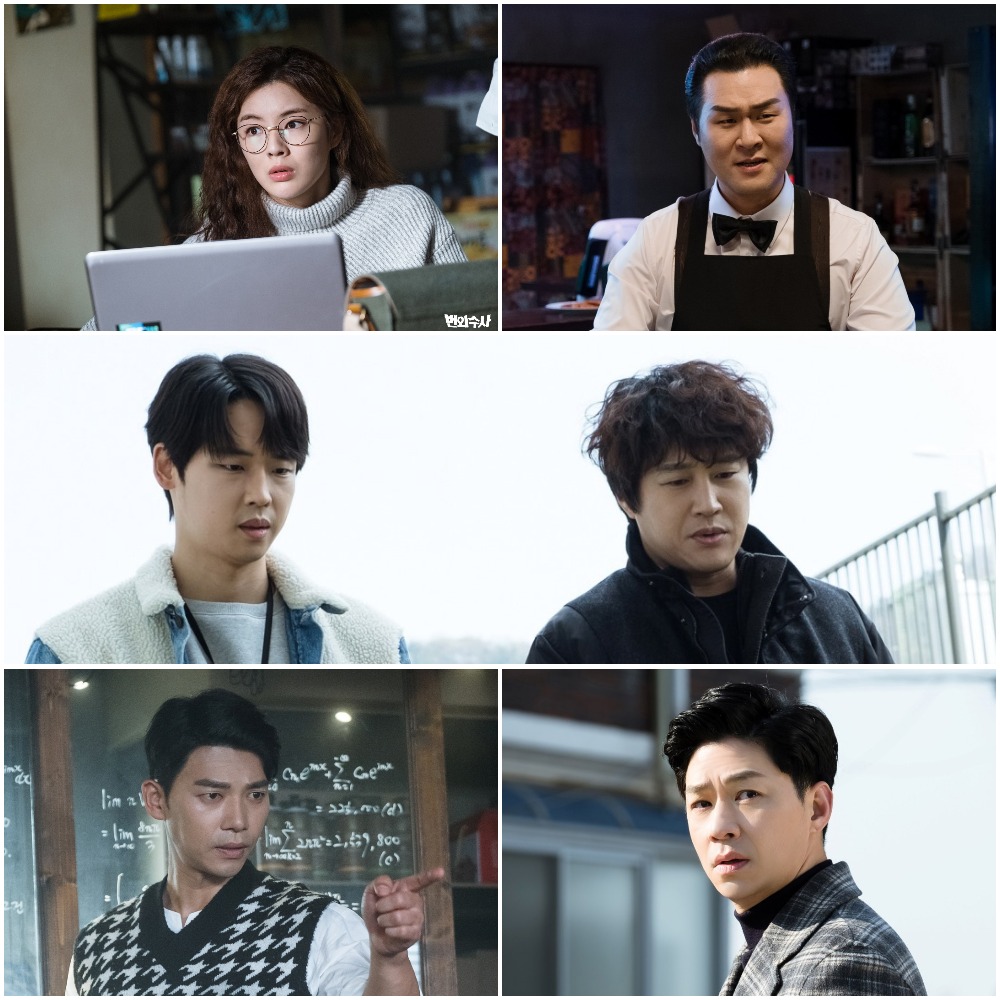 ---
Peak Points & Series Afterthoughts
Capitalizing on a simple and functional structure, OCN's newest dramatic cinema highlights multiple conflicts creating attachment to its main characters. Its smart and witty approach incite fondness as its delightful cast induces smiles throughout the series. Getting their quests done, this quirky crime busting team also knows to give some thrills then frosting it sweet with layers of fun.
Moving with a relatively small cast, the drama's strongest suit is opting to lighten the mood without sacrificing the quality of the atrocious acts presented through the villains projected each episode. Cleverly-written, Team Bulldog: Off-Duty Investigation featured crime modern investigation processes and techniques that leave viewers in awe. It is deftly detailed improving the usual challenges presented in crime-themed dramas.
The series also managed to cover societal issues particularly the gaps that existing law inadvertently created as well as those that the rich and powerful disregard. Albeit often riding on a perky beat, Team Bulldog: Off-Duty Investigation ensures calling attention to small and big community issues. Involving the media and police to its character mix, also enforces the roles of these organizations to be vanguards of justice. Thereby leading the people to trust the system and not lose faith of humanity..
Kicking off with the case of unidentified fingerprint on a celebrated serial murder case, it presents how forensic science and criminal profiling has evolved to aid in solving complex cases that are hard to crack before.
While the escaped prisoners' arc appear to be a typical case seen before in other crime series, its novelty lies in the depiction of how "hate culture". A disheartening issue prevalent in our society which has been honestly succumbing to the idea of being unhappy to the triumphs of others. Moreover, it also parades the sad truth about police investigation manipulation pinning crime to innocent victims
Shedding light to the diversifying problems related to juvenile delinquency, the chapters on runaway teenagers being coaxed by an adult to pursue evil doings is a reminder for parents to check on the need of their children. For them not to seek a sense of belonging to peers of bad influence. It also points out on the issue of bullying and the harsh treatment suffered by orphans.
Closing its run with double cases in the last four episodes, Team Bulldog blatantly displayed the resounding truth of how there are people innately driven to do abominable things. Without regard to anyone but their own pleasure, anyone can become a victim.
Polished and calculated, the main cast of Team Bulldog: Off-Duty Investigation cleverly delved on reality versus perception. A balanced screen time for the main cast through the crime cases presented strengthen the focal five characters moving in the story. Pitching multiple villains fortify the hook owing to how it avoided circling conflicts.
Ultimately aiming for the "good prevails evil" banner, the heroes of the series are victorious in running a no-wasted episode narrative. Undoubtedly, it is not a story that pushes for a rerun right away. Nonetheless, the detailed and engrossing picture fused by the cast synergy and energy warrants a feel-good mood after watching.
If OCN's Voice has a twin happy-go-lucky brother who does the job done just the same, that would be Team Bulldog: Off-Duty Investigation. Its swift-moving and engaging plot is definitely worth your binge-watch. While its trajectory is easy to follow, it throws surprising unpredictability, probably because the groundwork for each case is not hurried. The time allotted is enough to spin the excitement and solve the problem.
Team Bulldog: Off-Duty Investigation proves that crime stories can also be served in a spirited manner. Often, this genre can be intimidating in a haunting kind of way, so this series is a good introductory serving before exploring the more serious South Korean crime stories.
I definitely say YES if the hinted possible second season will materialize.
---
Photos: OCN
Videos: Danal Entertainment