On its 12-episode run, The Cursed presents the idea of how vengeance is driven by greed, yet ironically springs from an urge to protect the people we care about.
Bravely deconstructing the world of Shamanism, its small and efficient cast propelled a continuously intensifying narrative that sedates viewers to stay until the end.
While the series might not appeal to the general audience, The Cursed is such a breather from the usual patterns of South Korean dramas abundantly aired in recent years.
Main Cast: Sung Dong Il | Uhm Ji Won | Jung Moon Sung | Jung Ji So
Network & Episode Count: tvN | 12 Episodes
Official Website: The Cursed tvN
Thrill/Addicting Meter:
Overall Rating:
Rewatch Value:
K-Dramas of Similar Vibe: The Guest | Save Me | The Priest
abbyinhallyuland watched this series on Viu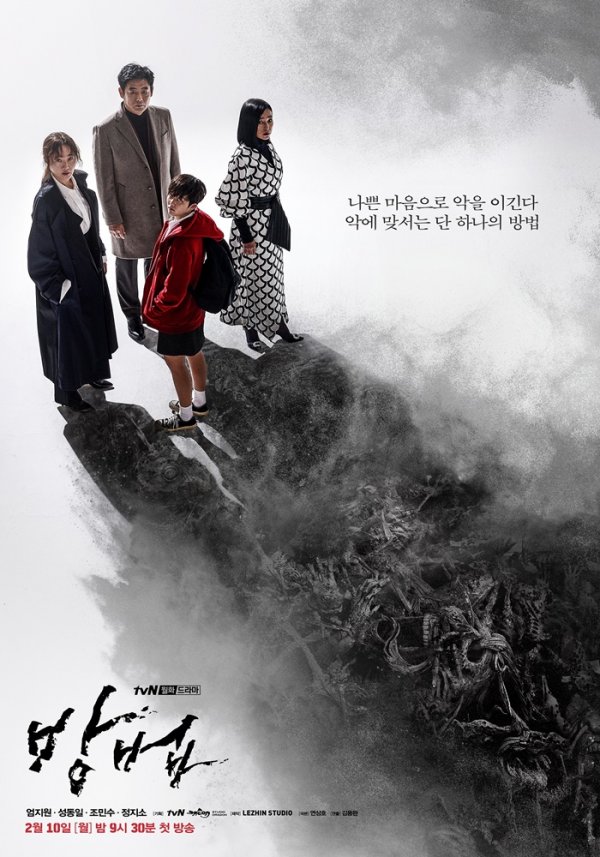 ---
Plot Summary
In a remote area in the mountains, a mother and her child manage to survive daily life by practicing Shamanism. The child, Baek So Jin, is possessed by a great spirit that her power to curse has reached popularity far and wide. Thus, people who desperately hold a grudge towards someone seek their service.
After So Jin and her mother finished a deal one night, unexpected visitors come to visit. They spot So Jin's mother who wallows in alcohol outside the house. A shaman named Jin Kyung (Jo Min Soo) proceeds to order one of the henchmen to kill So Jin's mother while a man silently watches his people wreak havoc.
Running for her life, So Jin goes to the back door as the uninvited visitors burn their house.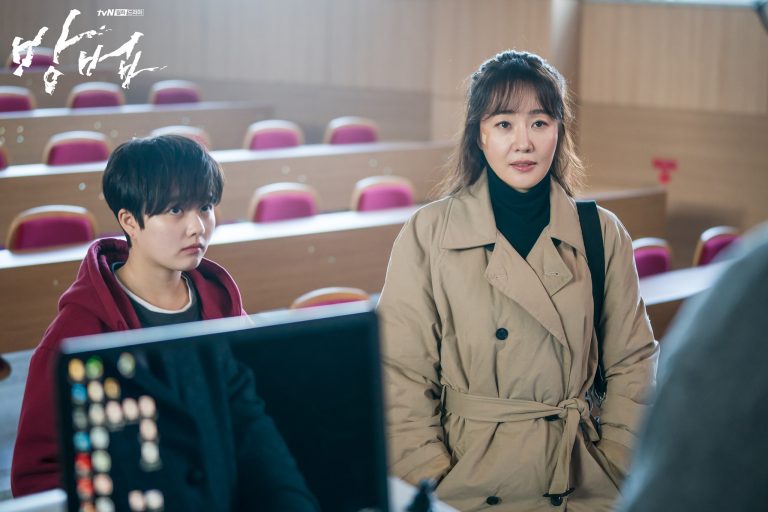 10 years after, So Jin (Jung Ji So) browses her mobile phone. A vein-like scar on her stretching on her forearm is prominent.
Meanwhile, Im Jin Hee (Uhm Ji Won), a passionate reporter working for a daily newspaper meets a witness to a story she is working on.
It involves Forest, a huge IT company which shot up to unprecedented success in the last 10 years. Its company CEO is Jin Jong Hyun (Sung Dong Il). He is the man So Jin's mother served a possession ritual. However, an evil spirit was summoned to take over his body. Inevitably, CEO Jin and Jin Kyung proceeded to eliminate her.
Jin Hee learns from Forest' whistle-blower that he was assaulted under the order of CEO Jin. He also opens up about a shady subsidiary company housed by the business. That company feeds the off-beat fascination of CEO Jin to Shamanism, which in actuality came in natural due to the CEO's bedeviled nature.
Stumbling on more atrocious deeds the business does furtively; the police force which Jin Hee's husband Jung So Joon works for, reactivates the case. That puts Forest to an agitating situation because the business going public is at stake.
While So Jin, Jin Hee and So Joon work together to bring down CEO Jin, the latter is set to an evil plan. Ultimately, a battle of dark-spirit haunted individuals settles the score for worthy retribution.
---
The Cursed Series Afterthoughts
Always upholding fairness and justice, Jin Hee knows that resolving her indignation towards her senior at work and CEO Jin with execution of a curse is unacceptable. Yet, she surrendered because quelling her anger by playing nice won't make her find peace.
Complexly drawn, So Jin easily generated sympathy owing to her back story. Her arduous life as a child, whose only goal is to avenge her mother's unfortunate death, oddly made me feel happy that she has a power that can come in handy in her plan to exact her revenge. For that reason, her fortitude to commit herself to sacrifice herself and turn a new leaf after ultimately defeating her nemesis was gratifying.
Admittedly, while CEO Jin is inseparably linked to shaman Jin Kyung, their tandem effectively served their function only when they were together. Individually, the climactic conflict of stopping the spirit-possessed CEO Jin aiming massive annihilation of people tagged in the "forest of curses" pushed a satisfying closure.
However, as I want everything explained in detail, I want to know how So Jin maneuvered through her connection to the spirit possessing both her and CEO Jin to trap it inside her body. The act was noble given that the other solution is for her to perform a procedure on Jin Hee to break the chain of curses. Still, the vagueness is noticeable. But, if it is something to be explored on its next installment, hopefully, there is, then, I'll rest my case.
Remarkably focused on its storytelling, The Cursed closes every episode in overwhelming suspense. Ergo, it nurtures feeling emotionally invested in the flawed female leads.
The relatively small cast and nondescript plot blend into exceptional work. It felt like watching a long thriller film that you cannot complain about. An open-ended closure of possible continuation hopefully will materialize given how the ghost inside So Jin has not been obliterated yet.
As creepy as the mood of the series was, it was quite interesting to learn about the world of Shamanism. Providing a glimpse of that world through the series, viewers were introduced to executioners of curses and spirit possession.
Accordingly, dramas that brave supernatural elements would need to supply a cohering connection to its modern world premise. A feat impressively achieved by The Cursed. Admirably, linking the mystic deaths to incorporate the police characters went on smoothly while tying the loose ends of the story.
Enlightening the audience to choose forgiveness over holding on to resentment, The Cursed also left a painful nudge that there are situations when people opting to be unrelenting and unforgiving is inescapable. Especially when you have given so much patience and understanding.
If you are into chilling stories, a quick run of The Cursed will blow your mind away.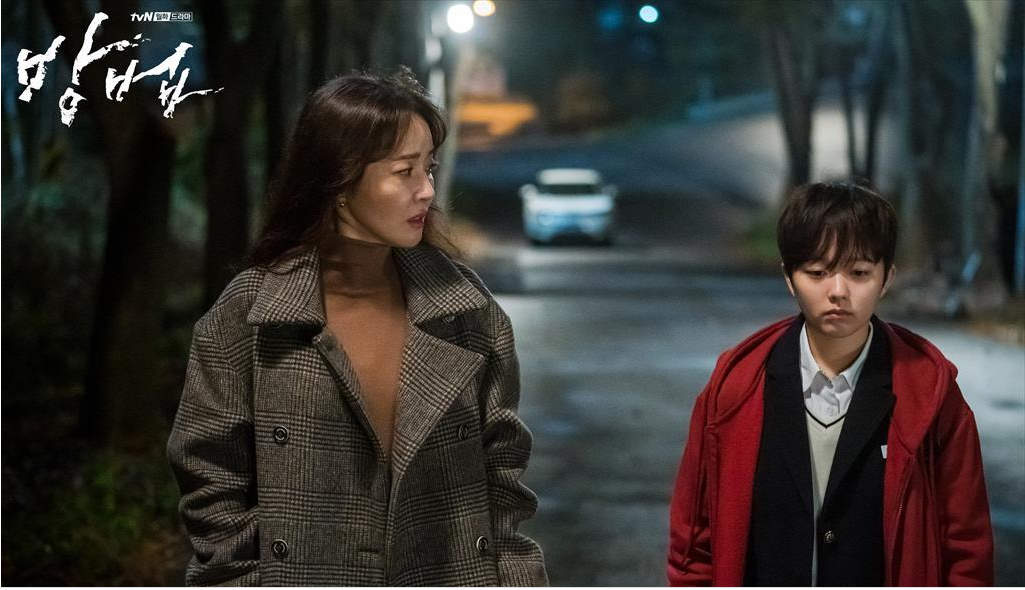 I originally wrote and published this review on Hellokpop.
Photos Credit To: tvN