Proving how love doesn't come only when you are ready for it, The Forbidden Marriage carved a charismatic love tale that amuses.
Finding the right blending of romance in a Joseon-based romance series, The Forbidden Marriage engagingly concludes its run with happy endings and well-deserved punishment for the villains.
Main Leads: Park Ju Hyun | Kim Young Dae | Kim Woo Seok
Supporting Cast: Kim Min Sang | Yang Dong Gun | Park Sun Young | Choi Duk Moon | Jung Bo Min | Lee Hyun Gyeol | Hwang Jung Min | Cha Mi Kyung | Hong Si Young |
Overall Rating:
Romance/Addicting Meter:
Rewatch Value:
abbyinhallyuland watched The Forbidden Marriage on KOCOWA

Episode Recaps: 01 & 02 | 03| 04| 05 & 06 | 07| 08| 09| 10| 11 | Final Episode + Series Review |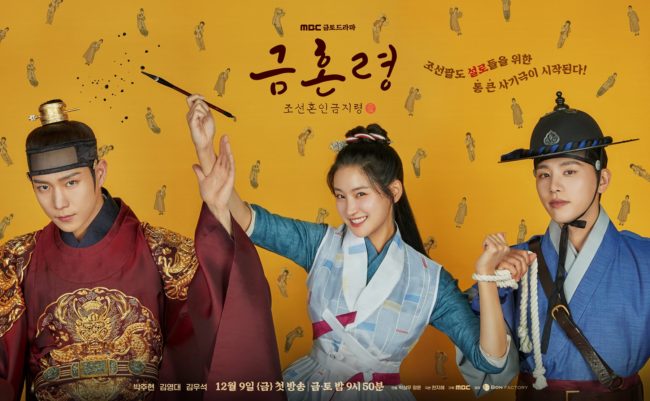 ---
The Forbidden Marriage Final Episode Highlights
Cornering Minister Jo through his hound that he denounced; the wicked villain tried to put up a futile fight. His mistress Lady Seo gets the severe punishment of being hanged while her daughter was sent to Tamra as a slave.
Thanks to Queen Dowager's well-executed plan, Sorang gets her name and becomes the new queen. Her marriage officially ends the marriage ban and she cleverly brings meaningful issues that her husband, Lee Heon, should solve.
After an era of being love-deprived, Joseon flourished to the era of romance as weddings happen left and right. The people close to the royal couple also discover love and even start new relationships and families.
---
The Forbidden Marriage Quick Plot Recap
In the land of Joseon, after the tragic death of the Crown Princess, the King declared marriage prohibition. As such, no unnecessary interaction between a man and a woman can happen.
Enter maverick Ye So-rang (Park Ju Hyun), the adopted daughter of a marriage compatibility reader, Gwaeng-yi, who secretly makes love happen for emotionally connected people or those really need to be with someone.
Her constant breaking of the marriage ban earned her regular trips to prison but she does not care. Going big for her unique passion, she tells her adopted father they should return to the capital.
So-rang reaches Hanyang with Gwaeng-yi and looks for a place to open her business as a "love specialist" at Aedaldang. Fortunately for them, the business they opened bourgeoned easily. Especially at night, the tea house/love compatibility business is thriving as women line up to get their marriage compatibility read.
One night, Lee Heon (Kim Young Dae) tags along with his best friend Shin-won (Kim Woo Seok) to see for himself what the Joseon ladies are gossiping about him. Eavesdropping, they heard it clearly that the rumors about him being gay or impotent being discussed at Aedaldang are indeed true.
Eventually, they catch So-rang as a marriage scammer. To escape her sticky situation, she pretends she has a divine gift. She pretends to be possessed and blurts out that the marriage ban will end within the year.
Her remark earns her an audience to meet Lee Heon. Taking advantage of her chance, she affirms a ghost lurking in his presence based on her impeccable deduction skills.
Saving herself, she goes for another ghost-possessed pretense when Lee Heon asked her to summon the spirit of his dead ex-wife he dearly missed. From there, Sorang became a special court lady who tends to the king's wishes of speaking with his dead wife. Telling him stories and putting him to sleep, fatedly, the interactions they shared blossomed into romance.
However, they had to confront the opposing government officials and Sorang's stepmother who caused her to wander by pursuing her death so her own daughter can take advantage of her place. Sadly, a merciless conspiracy of abducting women and killing women to prolong the marriage ban has been causing trouble for Lee Heon.
By cooperating with Shin-won and Sorang; Lee Heon rounds up his ruthless adversary. Meanwhile, Sorang who loves the king with all her heart finds a way to reclaim what's hers and becomes the new queen.
---
The Forbidden Marriage Series Highlights
Stand-Out Supporting Cast
Putting forward an endearing love story, The Forbidden Marriage takes pride in having a supporting cast where each member has a distinct recall.
On Lee Heon's side, Eunuch Se, Court Lady Won and master schemer Secretary Kim provided fun interactions as they support the king with his goals, and even new love. Likewise, Grandpa Gwaeng-yi and Hae-young did their job well as Sorang's favorite people.
Rounding up the efficient characters with small but remarkable presence are Artist Jung and the two Mosuldan leader advocates.
Strikingly, the supporting cast did a great job in the series especially since most of them took a reversal from previous roles they worked with.
Impressively, sticking to a small number of villains also did the trick for the series to be as perky as it can be without losing the historical elements it tapped on. Minister Jo and his cohort Lady Seo served annoying troubles to keep the tension of the story at an engaging level.
Notably, the main cast showcasing young and seasoned actors also sits well in the duration of the story. With the younger generation carrying the emotional weight of the story, they rise up to the occasion. Nonetheless, the veteran actors seamlessly worked on their roles to perfection.
Special mention to Kim Min Sang for quite an entertaining display of the king's reliable go-to person, especially in winning a woman's heart. Likewise, Yang Dong Geun in a villain role gave a peek at his interesting acting range.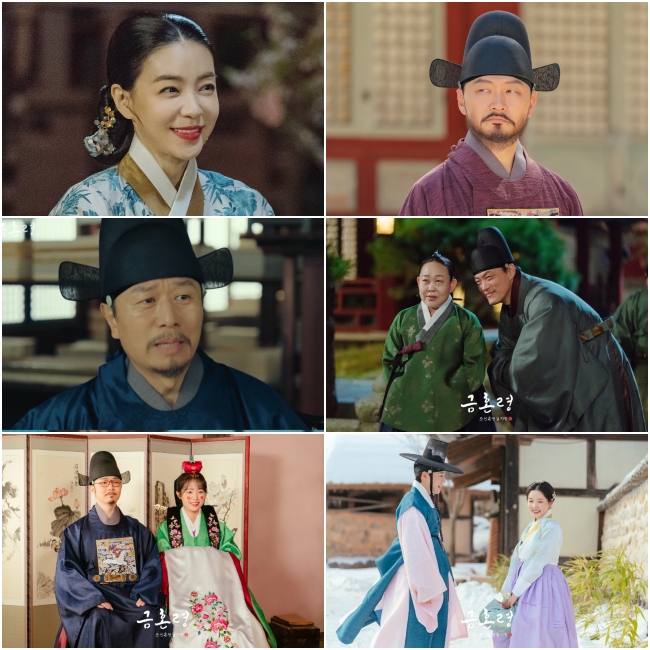 ---
Infallibly Engrossing Story
Choosing to focus on minimal conflicts paid off for The Forbidden Marriage. By utilizing closely related problems it superbly maneuvered the narrative where the main problem involves the long-standing marriage ban the king imposed after the death of the crown princess.
From there, the staple political conflicts in period dramas were also explored by highlighting bossam (abduction of women), notoriously steered by a government official of power; and corruption in gantaek (marriage selection for the new queen) conspired among the court ladies bribed by rich household madams.
Flowing to a dozen episodes, the topics featured are interconnected and lively, which made the narrative habit-forming. Romance and comedy smartly cushion the expected thrilling palace struggles that inevitably unfolded in the story.
Seasoned with an adorable amount of humor, the narrative sprinted to weekly episodes pumped with vibrancy, sometimes adorable hilariousness which helped in padding the heavy sides of the plot related to palace predicaments.
It was a smart move to focus on two-thirds of the story to the romance building. Because when the plot got serious, there was ample emotional investment sealed with the viewers already.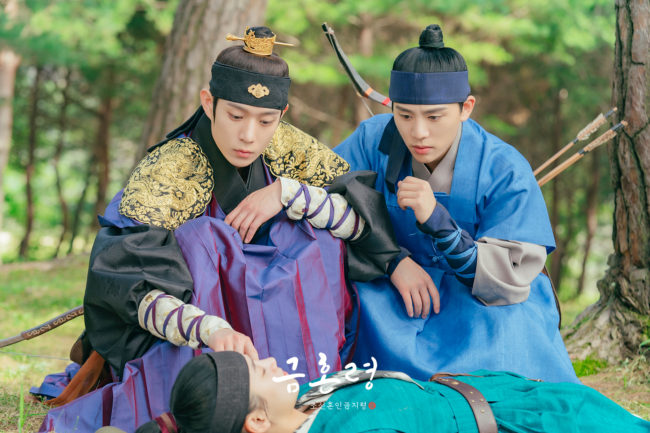 ---
Spotlight on Cherishing Relationships
Definitely a sweet K-Drama treat for its energy, the romantic progression between Sorang and Lee Heon spins the addicting vibe of the story.
Their relationship teaches that giving comfort to someone is a kind of love that forges deep connection inescapably.
The love triangle presented also transitioned into a tacit understanding and appreciation to the second lead that eventually found the woman who not only offers friendship but love for him.
Other side love stories were also underscored like Artist Jung's unrequited love which fortunately was returned albeit belatedly; Court Lady Won's self-sacrificing love which turned into a blessing as she found love again with Eunuch Se-jang; and the hinted amusing bromance between Gwaengyi and Secretary Kim.
Discovering and creating romance is one of the messages The Forbidden Marriage wanted to impart. From the characters viewers met, they attest to the truth that love involves efforts to be realized.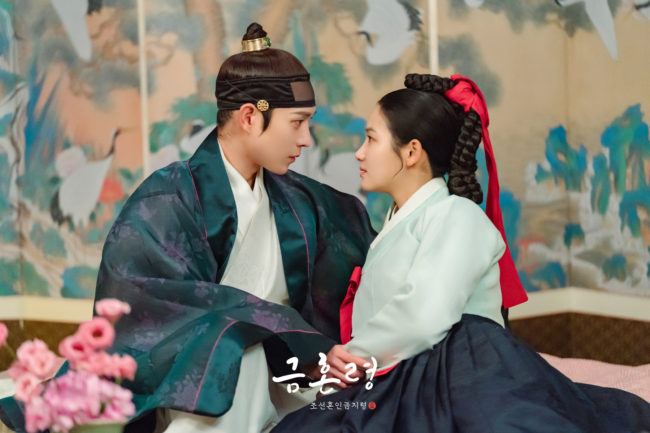 ---
The Forbidden Marriage Series Musings
For a historical series, it was a great choice The Forbidden Marriage did not go for a big cast and multiple side conflicts. The story is easy to track while incorporating delightful moments to neutralize the negativity impelled by the villains in the series.
Remarkably, the series knows how to navigate its narrative from high to low notes. It was efficient in calculating the right punctuation that would emphasize the varying emotional points of the storyline.
There's never a dull episode in the series. Although there are evident slips, the fact that the narrative is not polished makes it even more charming. Interestingly, the depicted classic annoyance-inducing villains in period dramas are effectively drawn in a they-really-mean-to-cause-trouble kind of way.
As the story traverses the marriage ban declared by Lee Heon, what gravitates viewers to the storytelling is the balanced treatment of romance and political struggle.
Additionally, the attention to including uninhibited scenes that coordinate with the marriage restriction plot such as the woes of the people, are done in a comic manner.
Correspondingly, for a fusion sageuk, interspersing modern ideas to its Joseon-set premise made the plot even more interesting. Just like the glamping date of Lee Heon and Sorang and the latter's proposition to amend existing Joseon laws on maternity leave.
Similarly, panning those quick scenes of Joseon group blind date or that Love-Actually inspired love confession coheres to the general idea in existence to the story flow. That is finding love in a situation that is seemingly impossible.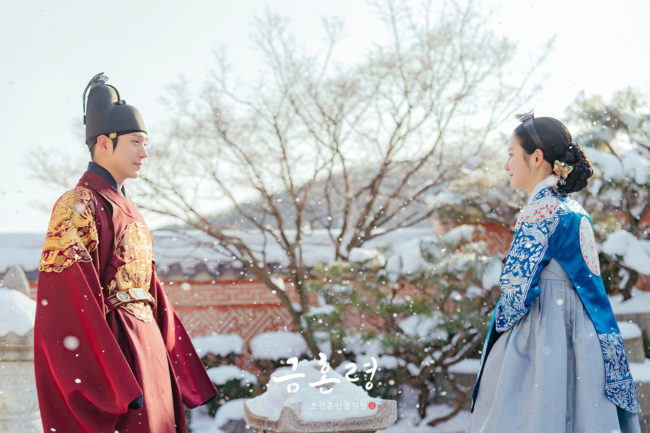 With an ample amount of healing solace, laughter and romance; The Forbidden Marriage is a mood-maker if you are looking for a quick K-Drama escape.
---
Photos: MBC Drama
[wpedon id="2271″ align="center"]