Living for the little joys in life makes tomorrow bearable.
Based on a webtoon of the same name, Netflix's "Tomorrow" took a refreshing twist on grim reapers that save lives instead of taking them.
Main Cast: Kim Hee-Seon | Rowoon | Lee Soo-Hyuk | Kim Hae-Sook | Yun Ji-On
Addictive Meter:
Overall Rating:
Rewatch Value:
Dramas of Similar Vibes: May I Help You |

Hotel Del Lun

a | The Uncanny Counter
jlnncrts watched Tomorrow on Netflix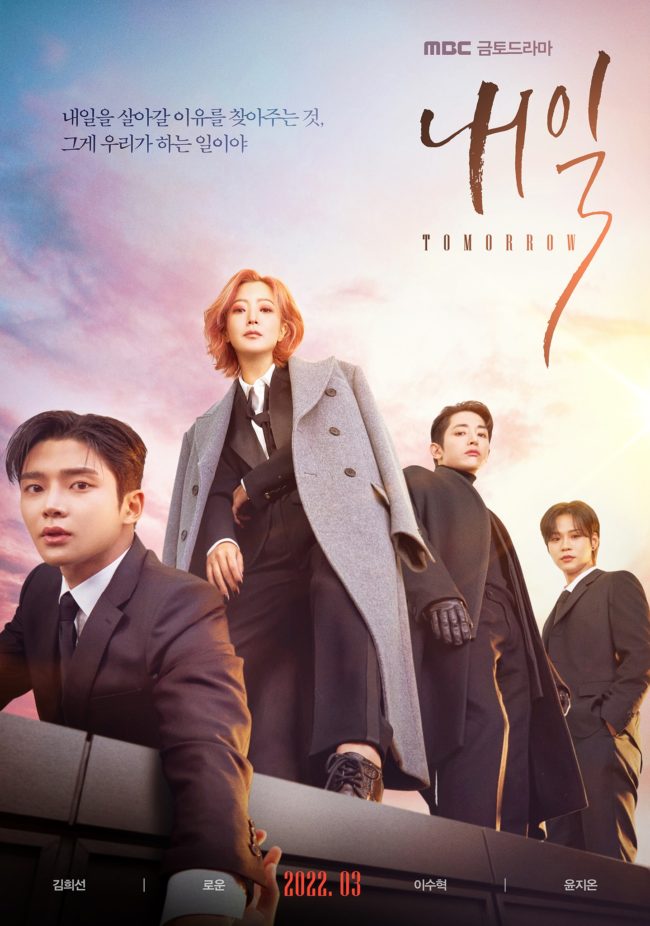 ---
Tomorrow Quick Plot Recap
Despite his best efforts, Jun-woong (Kim Rowoon) just can't seem to find a job. Frustrated, he tries to drink away all of his problems. On his way home, he encounters a man trying to jump off a bridge and tries to stop him. Grim reapers Koo-ryeon (Kim Hee Sun) and Ryung-gu (Yun Ji-On) arrived on the scene and warned Jun-woong to step aside and let them handle the situation.
Despite his good intentions, he accidentally fell off the bridge while trying to save the man's life, resulting in his body becoming stuck in a coma. Jun-woong's soul is sent to the reapers' firm, Jumadeung, where he meets the Director (Kim Hae Sook).
Subsequently, he is given the opportunity to accept a bargain that would allow him to return to his everyday life within months by working as a grim reaper in the crisis management team that tries to stop people from committing suicide.
---
Tomorrow Series Highlights
Sensational Plot and Realistic Take on Sensitive Topics
Tomorrow showcased different stories in every episode showing Jun-woong, Koo-ryeon, and Ryung-gu investigating the struggles of the side characters and how various factors contribute to their downfall leading up to their breaking points.
Viewers are even given the back stories of Koo-ryeon and Ryung-gu that explain why they chose the path they are in the present. Conflict among other grim reapers, especially Jung-gil (Lee Soo Hyuk), who is against people committing suicide, arises in later episodes. Even though the series' plot twist is somewhat unexpected, the show still unraveled the story remarkably.
Although heavy with trigger warnings you should watch out for, Tomorrow tackled suicide with an open mind and empathy. Aside from suicide, it also bravely explored bullying, eating disorders, addiction, rape, and post-traumatic stress disorder (PTSD) along with other sensitive topics that are often overlooked by society.
Moreover, the drama portrays trauma and misery accurately without romanticizing and undermining the side characters' pain. Correspondingly, the series brought to life intricate characters that are well-written.
It gives the viewers a peek at what goes inside the mind of a person who doesn't have any will left to live and recognizes the hardships of changing a person's mind when they are close to the edge. It also acknowledges that suicidal people cannot be healed in just a short amount of time, and some may not fully recover.
Furthermore, it also depicts how capable we are of returning and regaining ourselves through difficulties while striving for a better life.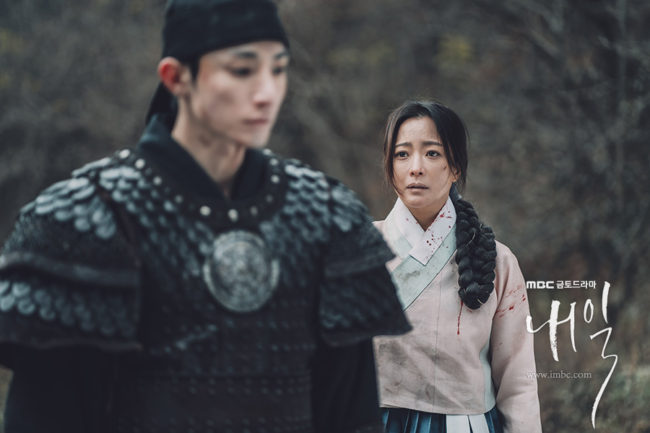 ---
Heartfelt Life Lessons and Hopeful Aftermath
The importance of comfort and support is highlighted in the series. Throughout the show, the grim reapers looked at the motives behind the side characters' reason for wanting to end their lives and the stigma around people like them.
Notably, the whole process of watching someone reach their breaking point and having someone listen to them without judgment and validate their pain is heartbreaking yet healing to witness, leaving an impact on its viewers.
Some stories might hit too close to home, making the characters relatable because they demonstrate the complexity of human qualities and how making bad decisions and making up for them makes us human. Each episode finishes with a heartwarming ending full of hope and possibilities of new and bright beginnings that will surely leave the viewers satisfied.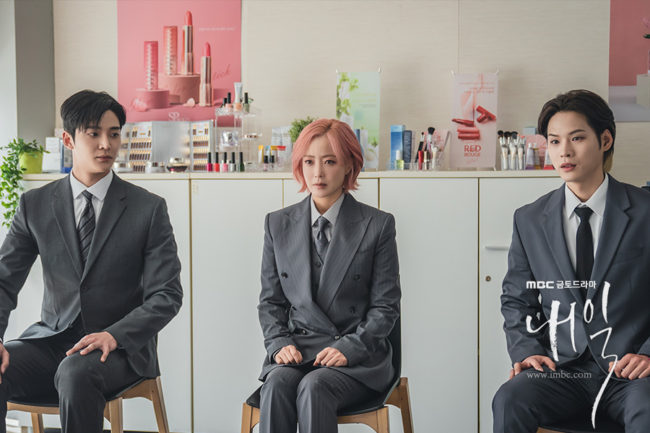 ---
Tomorrow Series Musings
Tomorrow carefully crafted the characters and their storyline to create a powerful influence on its viewers. The way the stories are portrayed raised awareness regarding societal issues, especially the alarming suicide rate in Korea.
The show realistically showed the harsh realities and impossible expectations of society that burden people. In addition, it breaks the stigma surrounding the growing mental health issues people face today and gives a fresh perspective on minorities and survivors.
The series ends on a positive note with the inspiring character development of some characters and their attitudes toward suicide. Overall, it is a rollercoaster of emotions of witnessing character growth, healed wounds, and better tomorrows.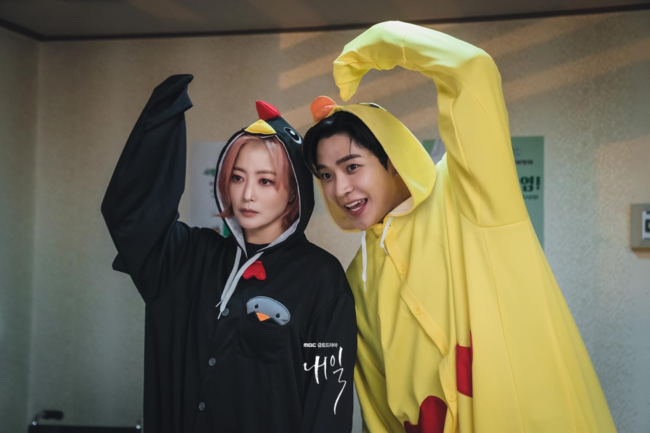 International fans can watch Tomorrow on Netflix.
---
Photos: MBC