A dozen chapters and buckets of life lessons after, Would You Like a Cup of Coffee not only gave us a peek at barista's life and coffeemaking; it also reminded us to be appreciative of small feats and hard-earned victories.
More than that, it teaches us to not be apologetic for failures and weaknesses. We can take our time for everything by trusting the process and our journey. Ultimately, it makes us appreciate the blessing of meeting life mentors.
Like coffee beans that go through a process of perfecting a taste, the flavors of the life we wish to enjoy depend on the choices we commit. With good or bad choices, we create varied memories. It's up to us if we can look back on fond or regretful moments.
Would You Like a Cup of Coffee Recaps: 01 | 02 | 03 | 04 | 05 | 06 | 07 | 08 | 09 | 10 |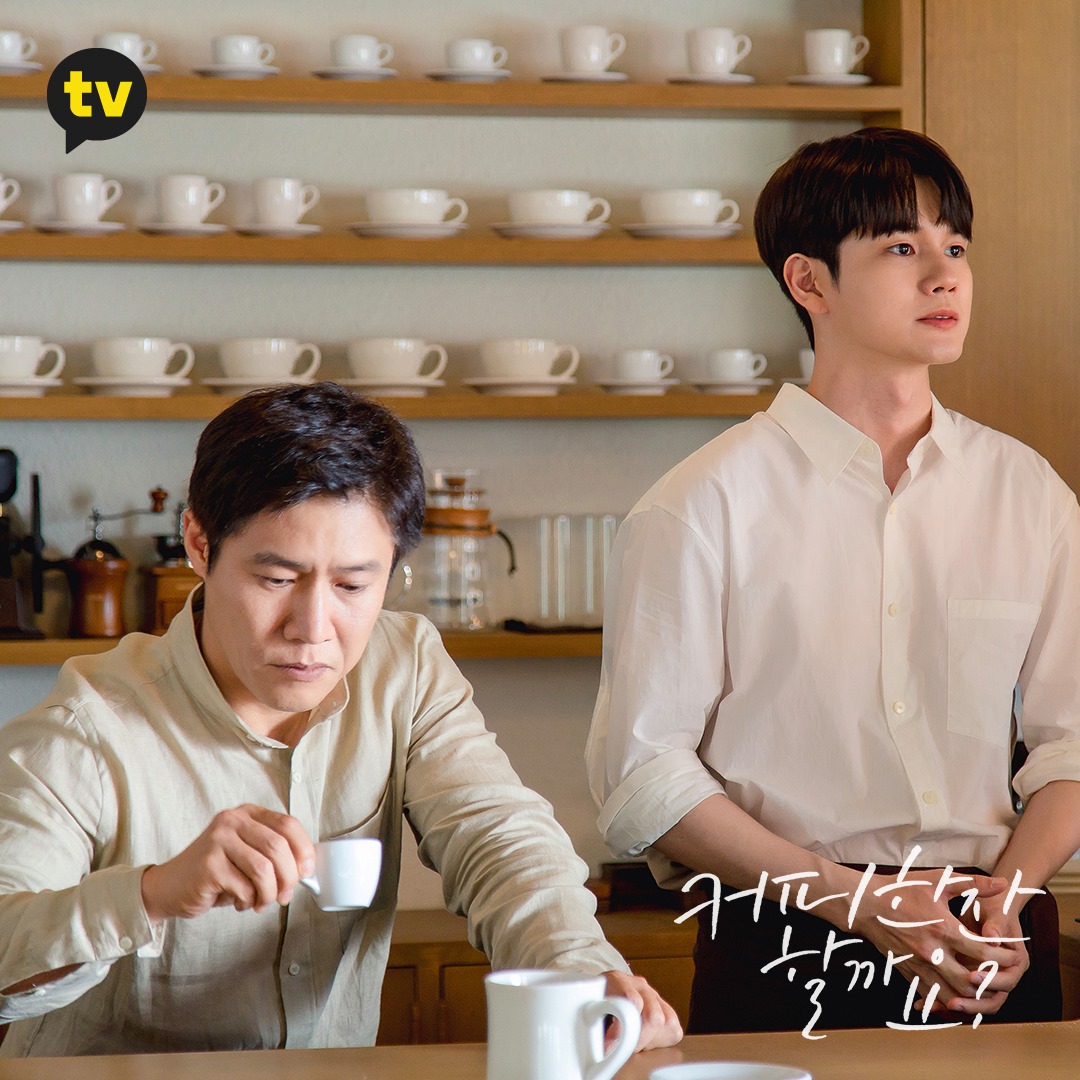 ---
Would You Like A Cup Of Coffee Quick Plot Recap
Luckless with his goal to pass the civil service exam, Kang Gobi (Ong Seong Wu) stumbles into a coffee shop which revived his almost depleted will to dream. He diligently courts 2nd Generation Coffee Shop owner Park Seok (Park Ho San) and successfully becomes his apprentice.
While learning the art of making coffee, the two interacts with valuable life lessons with regular coffee shop customers, passing strangers, and recurring visitors.
---
Would You Like A Cup of Coffee Lessons
Never lose the will to dream.
It is okay to stop a dream that is seemingly stagnant and work on a new one that you can passionately nurture.
Wandering at his career crossroads, Gobi can inspire aspiring and veteran career people. For those carving their presence in their chosen career, there would be unlucky ones who can't seem to settle for the right amount of workplace happiness. Because sometimes, it's really not the career they dream about.
Likewise, seasoned workers who lost their motivation to a long-running career might have thought of quitting their job most of the time, but the tenure and stability of the job, hold them back from resigning.
Kang Gobi made it look easier for people struggling to find happiness in their regular jobs by teaching decisiveness. He dauntlessly aims for a new goal and keenly works to prove he is capable of achieving it.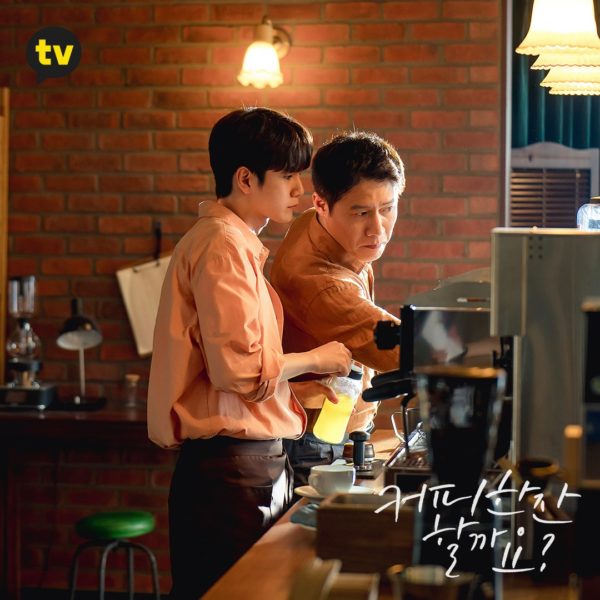 Love your work and it will love you back.
In our life, we can opt for one single career, or go for different jobs along the way. Every time, its meaning to us equates to the happiness we receive and the love and effort we can pour in to aspire in becoming a perfect worker for the job we choose.
Settling on a job is equal parts choice and determination. Once you made the decision, you have to follow it up with diligence. The moment you start feeling overwhelmed about your work and underappreciated despite your efforts, ignoring it is not healthy.
Admitting you picked the wrong option and finding work that is stress-free is not easy. Confucius was really right when he said, "Choose a job you love, and you will never have to work a day in your life."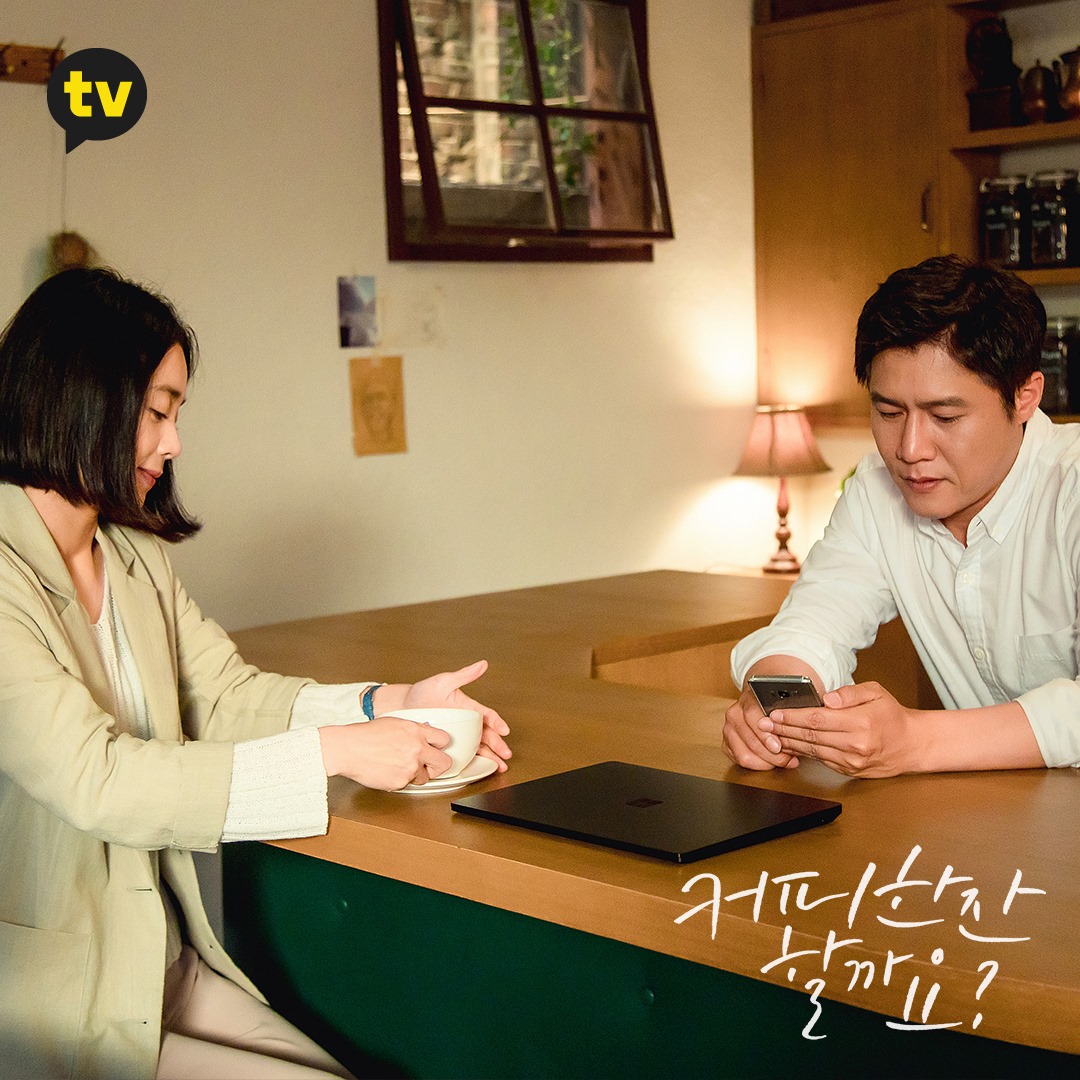 Choosing to be kind all the time for disguised blessings that may arise.
Park Seok has taught Gobi to not just prepare coffee, but to be a compassionate human. He made sure his apprentice learns the value of kindness.
Pointing out the importance of extending help to strangers, there will be people like Gobi who will not be as open in assessing and appreciating the hard work of budding innovators. Park Seok is a great representation of how people with the means to help can emulate him to push the dreams of these game-changers to fruition.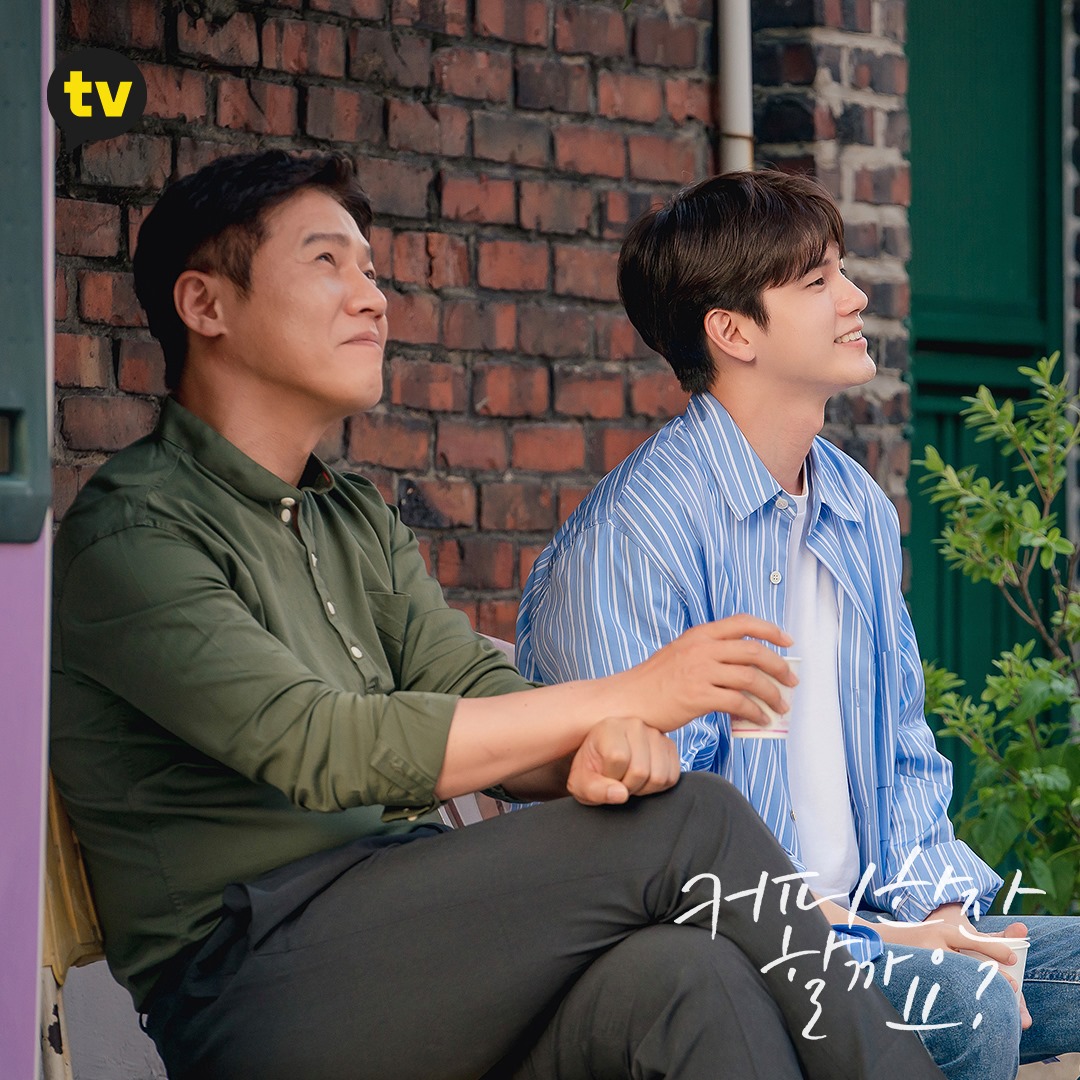 Engaging in a career means an endless battle of keeping your motivation going.
Going through a slump, which is normally something you can't pinpoint where it's coming from, is a manifestation that life and work are not at their best equilibrium. A never-ending process that we can never outgrow, this series provides an encouraging statement to love the good and the bad about your job.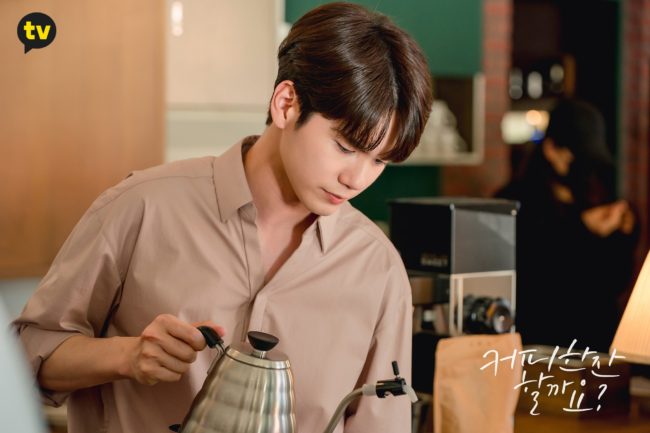 Making someone feel small is something easily overlooked, thus, it's important to always put yourself in someone's shoes.
Kindness has been a staple virtue present in almost all episodes of Would You Like a Cup of Coffee.  The series also left a lingering message of how we treat every person we meet whether in passing or permanently, equally.
In our daily lives, we may encounter situations in that we deal with people that are not of the same intellectual wavelength or economic status. As always how you treat your inferiors say something about your attitude.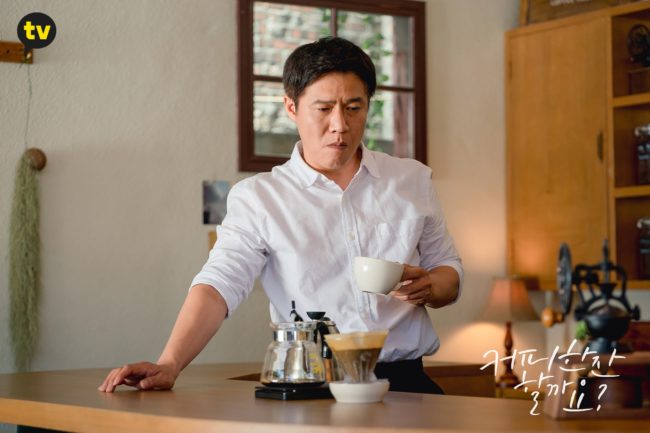 The special bond we share with our parents is always compassion.
Once a child established a line of personal space, only a parent is warranted to cross it.
Most of us would feel guilty about how when our life problems strike, our parents become the shock absorber. We might get annoyed for teaching them the same thing about maneuvering their social media accounts when they asked it not long ago. Often reiterating to them in case we are being treated like a child is also a common repeated concern in filial relationships.
Just like we are a constant source of woes and happiness for our parents, we sadly often forget that they are our very own blessings.
It's inevitable to cause heartache to our parents. The idea that we can be absolved for whatever bad thing we can do that would impact them is covered by their boundless love. As we become more mature, hopefully though, we lessen those moments from happening.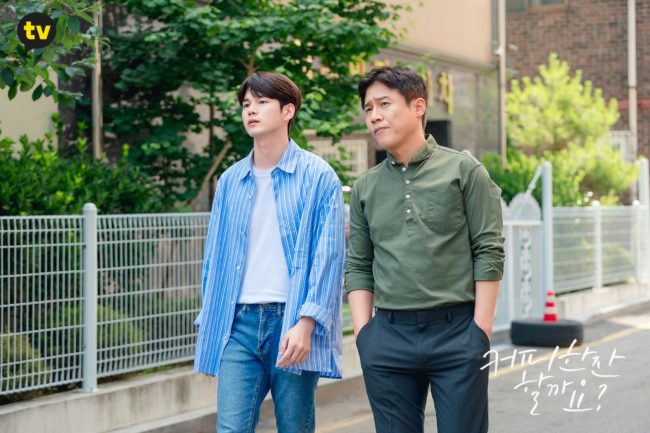 ---
Would You Like A Cup of Coffee Series Musings
My last recap for Would You Like A Cup Of Coffee saw the separation of Kang Gobi from his coffee master Park Seok as the latter faced the problem of not being able to keep the coffee shop.
From there, the two continue with their lives as Gobi familiarized himself with his new job while Park Seok's initial problem about the coffee shop's lease was resolved. Going back to where his heart really belongs, Go-bi visits his old master expressing his intention to work with him again.
Packed with a myriad of ruminative notes on how to live well as a human, the series means well in leaving poignant lessons. From getting off a career slump, finding inspiration to be career-driven, the filial relationship that we can never take for granted; Gobi and Park Seok brought us heartening moments.
True that there are standout episodes in the series, but there are also bland ones that need further delving to appreciate its story. Nevertheless, the bittersweet solace a coffee cup brings mirrors exactly the life reminders we need at the moment.
Would You Like A Cup Of Coffee is a breezy watch that can console your weary heart. If you need a quick fix featuring healing stories, consider this series on WeTV.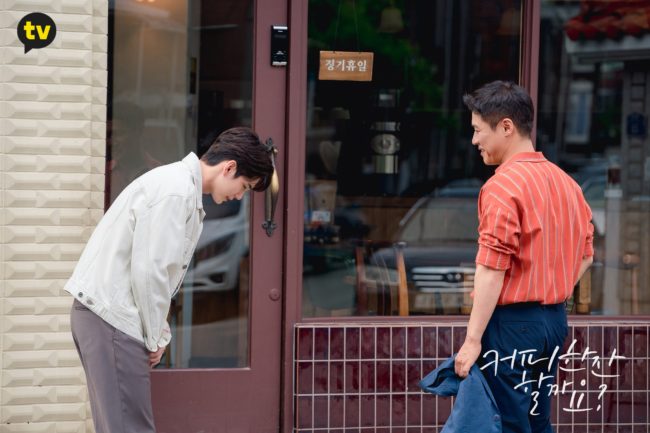 ---
Photos/Videos: kakao TV | WeTV