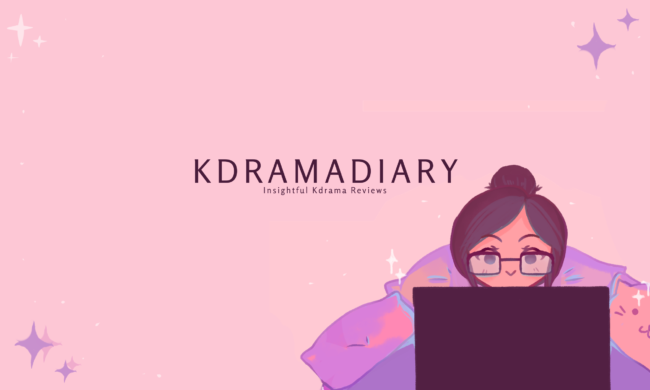 K-DRAMA REVIEWS INDEX
Check your bucket list for K-Dramas you might have missed, but should have watched!
Here is the list of my team's collated reviews of Korean dramas and films as well as other Asian dramas and movies. Note that the list includes what we intend to review, and to keep our sanity, we pick our drama battles. Some stories tested our patience, or don't have a legit streaming platform. Thus, we can't cover.
Kindly note that I follow a January to November drama calendar with all dramas ending before the year ends included in the roster.
As always, this page will be updated when we get to finish watching new K-Dramas. I have included the reviews I wrote on Hellokpop since most of the dramas I saw from 2017 are there. K-Drama reviews prior were published on my blog, and some have been repackaged and published on Hellokpop as well.
*Some of abbyinhallyuland's reviews are not yet published on this new site and this page is still being updated.
Best Korean Drama List: 2000 – 2005 | 2006 – 2009 | 2010 | 2011 | 2012 | 2013 | 2014 | 2015 | 2016 | 2017 | 2018 | 2019 | 2020 | 2021 | 2022 |
---
Korean Dramas Yearly Roster
2023
The Bait
Kokdu: Season of Deity
Can We Be Strangers?
Crash Course In Romance
Poong The Joseon Psychiatrist 2
Agency
Payback
Brain Works
Island
Big Bet

The Interest of Love

Trolley

Missing: The Other Side 2
---
---

2022

The Forbidden Marriage
The First Responders
Summer Strike
The Empire
May It Please The Court
Love In Contract
One Dollar Lawyer
Mental Coach Jegal
If You Wish Upon Me
The Good Detective 2
Doctor Lawyer
Eve
Bloody Heart
Again My Life
Green Mother's Club
A Superior Day
Grid
Moonshine
---
---

2021

2021 Korean Dramas: The Year of Novelty Stories and Unexpected Hits
Would You Like a Cup of Coffee?
High Class
Undercover
On The Verge of Insanity
---
2020

2020 Best Korean Dramas: The Year Of Chasing Dreams, Inventive Thrillers & Love Triangles
18 Again
The Spies Who Loved Me
Do You Like Brahms?
Do Do Sol Sol La La Sol
365: Repeat the Year
Kkondae Intern
The World of the Married
Stranger 2
Find Me In Your Memory
Hi Bye Mama
Team Bulldog: Off Duty Investigation
Hyena
---
2019

2019 Best Korean Dramas: The Year Of Workplace Stories & Peerless Characters
Special Labor Inspector Jo
The Banker
The Secret Life of My Secretary
Watcher
Chief of Staff 1 & 2
Nokdu Flower
Rookie Historian Goo Hae Ryung
When the Devil Calls Your Name
My Absolute Boyfriend
My Country
VIP
Catch the Ghost
---
2018

2018 Best Korean Dramas: The Year Of Healing Narratives & Hero-Centric Plot
Jugglers
The Black Knight
Hold Me Tight
My First Love
Return
Doubtful Victory
Children of a Lesser God
Misty
Something in the Rain
Cross
Live
Two Cops
Sketch
Mother
Come and Hug Me
Life on Mars
The Miracle We Met
A Poem a Day
Should We Kiss First
Mystery Queen 2
What's Wrong With Secretary Kim?
About Time
Time
Tempted
Familiar Wife
Handsome Guy and Jung Eum
Wok of Love
Are You Human?
Suits
You Drive Me Crazy
Lovely, Horribly
Player
Your Househelper
Life
Your Honor
Where Stars Land
The Beauty Inside
Matrimonial Chaos
100 Days My Prince
My Husband Oh Jak Doo
Pledge To God
Hide and Seek
Heart Surgeons
Risky Romance
Bad Papa
Less Than Evil
Rich Man
Feel Good To Die
Room No. 9
---
2017
Chief Kim
Rebel: Thief Who Stole the People
Defendant
Sensitive Boss
Missing 9
Woman of Dignity
Radiant Office
Perfect Wife
Whisper
Ruler: Master of the Mask
Saimdang: Light's Diary
Mystery Queen
My Sassy Girl
Falsify
Live Up To Your Name
Reunited Worlds
Criminal Minds
Man Who Dies To Live
The King Loves
Revolutionary Love
Hospital Ship
Manhole
Temperature of Love
Black
Girls' Generation 1979
Mad Dog
Untouchable
Avengers Social Club
20th Century Boy and Girl
Doubtful Victory
Jugglers
Two Cops
Bad Guys: City of Evil
Just Between Lovers
Solomon's Perjury
---