Rediscovering multiple facets of her acting range, Lee Yeon Hee proclaims King Lear as an unforgettable work!
The actress completed her first theater stage challenge after three weeks of performance in Seoul. Lee Yeon Hee played two roles Cordelia, the third daughter of King Lear and the humorous clown.
Perfectly transforming into beautiful Cordelia, her unconventional appearance as a clown fascinates with her successful parade of humor plus song and dance numbers.
During the show's 200-minute run, she completely captivated the audience. Through VAST Entertainment, she shared her insights about her recent performance.
Imprinting her presence on the theater stage, Lee expressed how time flew fast while working with her fellow actors and director. She shares feeling happy and at the same time sad.
"I am very happy to be there, but I feel very sad about breaking up with the actors I worked with on stage. All the moments of climbing and meeting the audience were very happy times for me."

Lee Yeon Hee's First Theatrical Stage
Relaying how her curiosity was piqued to challenge stage acting, Lee Yeon Hee shared meeting actor Seo Hyun-woo in MBC's SF8 drama, Manshin left a great impression. She wondered how on and off camera, the seasoned theater actor did not show any signs of fatigue and tension. She reckoned how amazing it was for him to keep that kind of energy.
"From then on, I became interested and wanted to gain more experience through theater works. A good opportunity was given to me, and I made the choice without hesitation."
Indeed, the actress showed a resolute attitude challenging two roles on her debut theater stage. Describing her preparations for Cordelia and the clown, Lee tapped on understanding the characters through studying the lines.
She revealed decorating Cordelia with a strong will and firm belief as a character.
"Cordelia is a role with clear beliefs and thoughts. She is a character who shows what true love for her father is through actions."
Admitting she was at first confused on preparing for the clown's role, she read the script a lot of times to understand the hidden meaning as the clown's lines have comical elements. She also confessed practicing vocalization and breathing to deliver well the humorous tones and actions.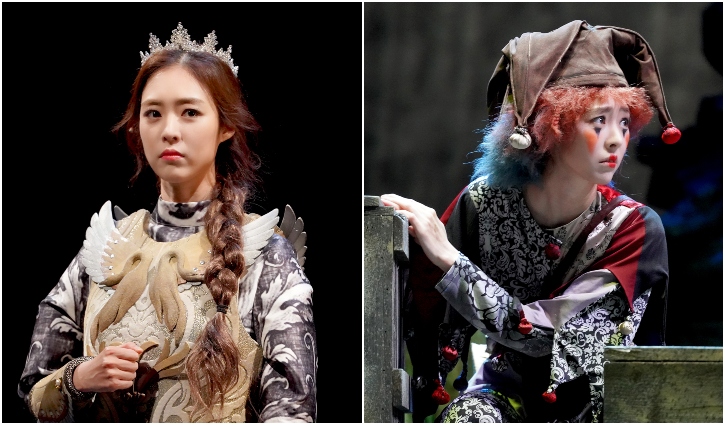 Gaining Valuable Acting Experience
When asked about her thoughts working with actors in King Lear, Lee Yeon Hee has only warm and grateful words.
"It was a really valuable experience," she said. Remarking her big respect for renowned theater actor Lee Soon Jae, she marveled at his tireless physical strength and passion. She also commended all the actors she worked with for cheering and encouraging each other.
Her latest work gained support and praise from people close to the actress. Thus, she hopes to continue to perform on the theater stage in the future.
Leaving profound words on a considered career milestone, Lee Yeon Hee emphasized the massive experience she learned from King Lear.
"Every step of the process of preparing and learning was important and precious. I came to realize what needs to be trained for acting. Above all, I think I gained a lot of experience from the seasoned theater actors just by watching them perform." 
Stressing King Lear as a memorable work, Lee Yeon Hee is thankful for bringing out her acting range in two roles.
"We hope that our performance provided a great time for all who watched the play King Lear. I would like to thank the fans who supported my challenges and choices, and I hope you will look forward to my future activities."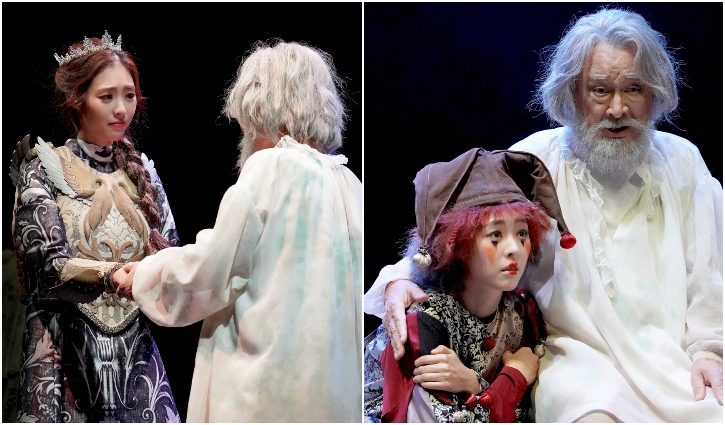 ---
PR Source: VAST Entertainment
abbyinhallyuland thanks VAST Entertainment for the interview transcript