K-DRAMA CALENDAR + COVERAGE
Never miss out on any series in the roster of 2023 Korean dramas!
Bookmark this feature as KDRAMADIARY will constantly update this throughout the year along with the monthly list.
Our team follows a slightly different calendar in consideration of some dramas aired in the month of December that crosses over to the new year.
Our coverage includes 01 December 2022 to 30 November 2023 Korean dramas plus all series ending before the 31st of December but may extend up to the second Sunday of January 2023.
Additionally, daily/weekend family dramas and some web dramas our team doesn't have video source access to are not included.
In case you missed it, below is our 2021 list of must-watch Korean dramas, yearly drama picks, and 2021 monthly list.
2021 Best Korean Dramas: The Year of Imaginative Thrillers and Historical Dramas' Resurgence

Best Korean Drama List: 2000 – 2005 | 2006 – 2009 | 2010 | 2011 | 2012 | 2013 | 2014 | 2015 | 2016 | 2017 | 2018 | 2019 | 2020 | 2021 | 2022 |

2023 Monthly K-Drama List: December 2022 | January 2023 |
Now, here are confirmed 2023 Korean Dramas to keep tabs on this season.
Note that we do a weekly recap, catch-up recap (3 episodes and more), and regular review coverage (opening-mid-series-review).
We usually preview all dramas. But to keep our sanity, we follow a rule to watch all the series up to its middle part, especially those with bad premieres. If there's really no potential to improve, we give up on it and move on.
Also, to comply with DMCA rules, there are dramas that we cannot recap. Thus, we can only write a review.
---
January 2023 Korean Dramas
Brain Cooperation | Jan 2
Brain Cooperation is a brain science comic investigation drama in which two men who can't kill each other solve a criminal case related to a rare brain disease.
It depicts the story of Shin Haru (Jung Yong Hwa), a neuroscientist with a special brain, cooperating with detective Geum Myung-se (Cha Tae Hyun), who has an exciting brain disease case with a twist.
Rounding up the lead cast are Kwak Sun Young and Ye Ji Won.
"Brain Cooperation" Bares Lead Characters In 4-Person Poster
---
Payback | Jan 6
Streaming Site: To be updated
SBS' new Friday-Saturday drama, Payback, is a thriller-mystery business drama directed by Lee Won Tae and written by Kim Won Seok. It stars Lee Sun Kyun (Diary Of A Prosecutor, My Mister), Moon Chae Won (Flower Of Evil), Kang Yoo Seok (Growing Season), Park Hoon (Remarriage and Desires) and Kim Hong Pa (The Fiery Priest).
The drama depicts a thrilling tale of vengeance, following those who will risk everything to take down a cartel of wealthy criminals who have conspired with the government.
"Payback" Heightens Intrigue In Rolled-Out Enigmatic Character Posters
---
Agency | Jan 07
Streaming Site: To be updated
Agency is a workplace drama directed by Lee Chang Min. The story follows Go Ah In (Lee Bo Young)'s career path as she climbs to the highest position in an advertising agency. She came from a poor family and didn't graduate from a prestigious university.
However, her background didn't stop her eagerness for success. Her colleagues view her as a person who only cares about achievement and money. 
Through her dedication, she strives to become the first female lead executive at a major advertising agency.
Jo Sung Ha, Son Na Eun (Kang Han Na), Jeon Hye Jin and Han Jun Woo will also be part of the drama. 
---
Poong The Joseon Psychiatrist 2 | Jan 11
Poong, the Joseon Psychiatrist 2 is a historical, comical, and medical drama that follows the story of a talented acupuncturist, Yoo Se-poong (Kim Min Jae). He meets Seo Eun-woo (Kim Hyang Gi), a widow, Gye Ji-han (Kim Sang Kyung), and other members of Gyesoo Clinic, with whom he became his second family.
"Poong, the Joseon Psychiatrist 2" Hints Possible Love Triangle and Blooming Romance
---
Crash Course in Romance | Jan 14
Streaming Site: To be updated
Crash Course in Romance depicts the bittersweet scandal between a passionate owner of a side dish store and a Korean math instructor on the competitive battlefield of private education.
tvN's new weekend drama reunites Director Yoo Je Won and writer Yang Hee Seung who previously worked together in dramas High School King Savvy and Oh My Ghost.
On top of that, this marks Jeon Do Yeon and Jung Kyung Ho's first joint project.
"Crash Course In Romance" Captures Attention With Interesting Teasers of Jung Kyung Ho and Jeon Do Yeon
---
Can We Be Strangers | Jan 18
Streaming Site: To be updated
Can We Be Strangers is an original drama on Genie TV directed by Kim Yang Hee and written by Park Jin Ri, starring Kang Sora and Jang Seung Jo. The storyline follows the romantic and personal development of two divorce lawyers who ended their marriage but struggle to part ways with each other.
"Can We Be Strangers?" Reveals Attention Getting Stills of Kang So Ra and Jang Seung Jo
---
Kokdu: Season of Deity | Jan 27
Streaming Site: To be updated
MBC's upcoming fantasy-romance drama 꼭두의 계절 Kokdu: Season of Deity (WT) chronicles the story of Kkokdu (Kim Jung Hyun), the "god of death" who comes down to the earth every 99 years to punish humans. He meets Han Gye Jeol (Im Soo Hyang) a visiting doctor with mysterious abilities.
"Kokdu: Season of Deity" Entrances With A Romantic Poster Featuring Kim Jung Hyun and Im Soo Hyang
---
Run Into You | Jan TBA
Streaming Site: To be updated
Run Into You is a fantasy and mystery drama about two people traveling back in 1987 with different but connected objectives. A man who wants to uncover the truth behind a murder case and a woman who desires to stop her parents' wedding. This is the subject of the next Wednesday-Thursday drama on KBS 2TV scheduled to air next year in January.
Kim Dong Wook portrays Yoon Hae-joon, an anchor who was formerly a reporter at a broadcasting station with a cold demeanor but a soft heart. Seo Ji Hye will play Lee Soon-ae, a literary girl with a soft-hearted and gentle personality and Lee Won Jung as Baek Hee-seop, a free-spirited music lover.
"Run Into You" Suggests Complicated And Subtle Relationships Between Kim Dong Wook, Seo Ji Hye, and Lee Won Jung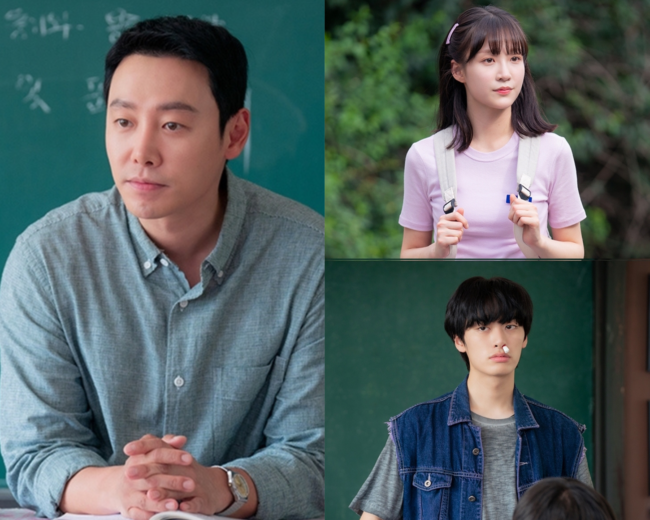 ---
---
MBC 2023 Korean Dramas
Joseon Lawyer
Joseon Lawyer tells the story of a lawyer on a mission to take revenge on an enemy that killed his parents. From revenge, it will highlight his growth as a champion of justice who defends people.
As Joseon-set dramas usually feature palace stories, this new MBC drama would focus on the story of the lawyer in the Joseon era.
Confirmed to lead Joseon Lawyer are Woo Do Hwan, Kim Ji Yeon (Bona) and Cha Hak Yeon.
Woo Do Hwan, Kim Ji Yeon and Cha Hak Yeon To Headline MBC's New Fusion Historical Drama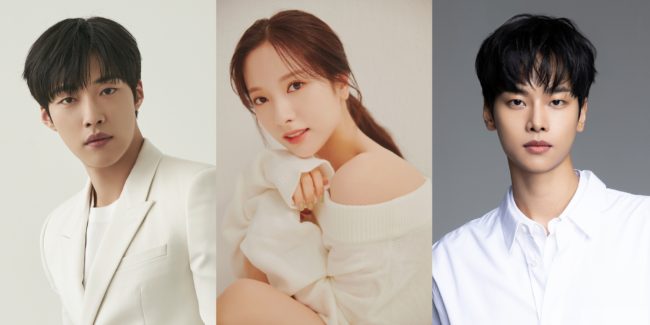 ---
---
KBS2 2023Korean Dramas
My Heart Beats
My Heart Beats (LT) foretells the cohabitation story between a half-human-half-vampire and a recluse woman who somehow starts living together and finds true warmth.
Ok Taecyeon portrays Seon Woo-hyul, a trendsetter who ensures he's the first to try novelty items that come into the land as soon as it becomes available. He is also desperate to become a human.
Ok Taecyeon and Won Ji An Team Up For A Living-Together Fantasy-Romance Drama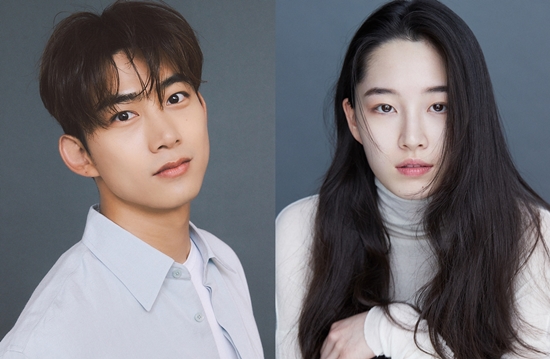 ---
Pure Boxer
WINNER's Kim Jin Woo (also known as JINU) takes on a role in KBS 2TV's new Sports-themed series. On January 10, YG Entertainment confirms JINU's appearance in the drama Pure Boxer. The network's upcoming series is a Sports drama based on the novel Pure Boxer Lee Kwon Sook.
Kim Jin Woo will portray Han Jae Min. He is a "face genius" that everyone acknowledges. Interestingly, he also works as the Deputy Principal of a kindergarten.
He is the first love of genius boxer Lee Kwon Sook. Portraying Jae-min's love interest is actress Kim So Hye (Best Chicken, Her Bucket List).
WINNER's JINU To Star In KBS Sports Drama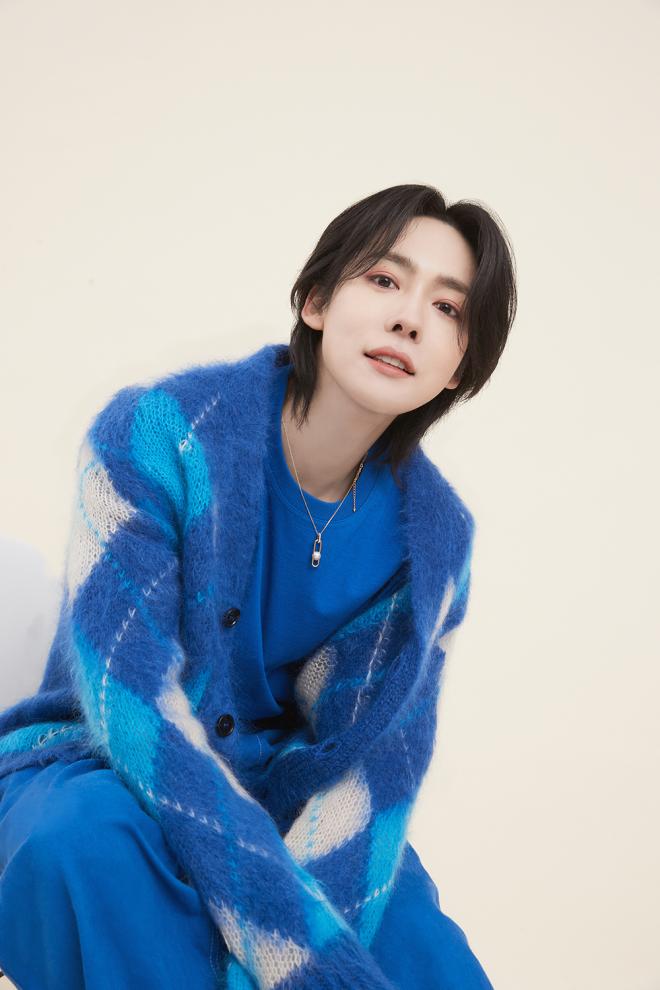 ---
Oasis
Oasis depicts the story of three young people who fiercely work hard to protect their dreams, friendship and once-in-a-lifetime first love against the backdrop of a turbulent Korea from the 1980s to the 1990s.
Jang Dong Yoon, Seol In Ah and Chu Young Woo Are Caught In Love Triangle In New Retro Romance Drama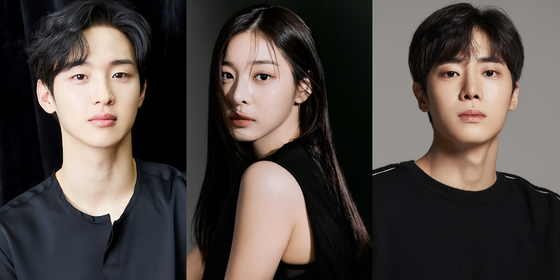 ---
---
SBS 2023 Korean Dramas
Taxi Driver 2
The sequel to the exciting series headlined by Lee Je Hoon is slated for a new season. A team of employees in a deluxe taxi company helps exploited victims seek revenge on their offenders.
K-Drama Review: "Taxi Driver" Excitingly Drifts To Unconventional Justice-Serving Story That Gratifies
---
Romantic Guesthouse 
The series tells the story of a boarding house owner and three handsome scholars.
Penning the script are writers Kwon Eun Mi (Woman With A Suitcase, Gapdong, Royal Family) and Kim Ja Hyun (Bukchon Banseonbi's Path to Success); the drama will be directed by Kim Jung Min of Royal Secret Agent, Grand Prince and The Princess' Man fame.
Challenging her first historical series, Shin Ye Eun (More Than Friends) portrays the role of Yoon Dan-oh. Her breezy life as a cherished youngest daughter changed and she finds herself becoming the family's breadwinner.
In charge of running a boarding house renting out spaces to scholars all over the country, she meets young men of different and interesting colors.
SBS Affirms Shin Ye Eun, Ryeoun, Kang Hoon and Jung Gun Joo To Lead New Historical Drama
---
Romantic Doctor, Teacher Kim 3 
is a drama depicting the story of a pragmatic doctor taking place in a poor local Doldam Hospital. The first season, broadcast in 2016, recorded the highest rating of 27.6%, and the second season, broadcast in 2020, recorded the highest rating of 27.1%, receiving great love for two consecutive seasons.
At the center of the story is Doctor Kim, played by Han Suk Kyu. Correspondingly, in the 3rd season, he reprises his role along with Ahn Hyo Seop and Lee Sung Kyung who both joined in the second season.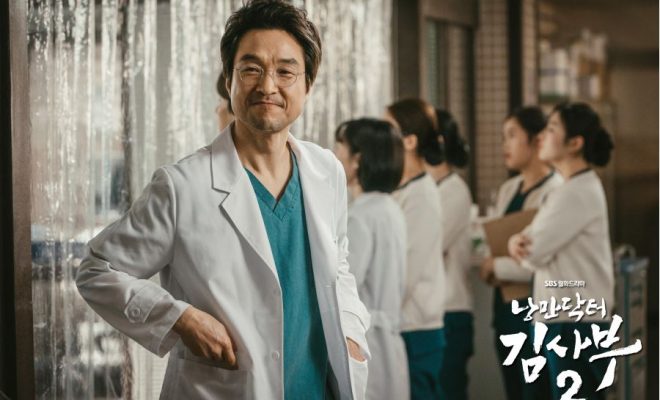 ---
The Devil | June 2023
The Devil traverses the story of a woman possessed by evil spirits and a man who can see demons. It is a cryptic thriller that would delve into mysterious deaths surrounding five people.
Notably, this will be writer Kim's return to SBS after nine years since Three Days. Her recent acclaimed works include Jirisan, Kingdom and Signal.
She will work together with Director Lee Jung Rim who previously worked on lauded series, VIP.
"The Devil" Drops Eerie Teaser Video Featuring Kim Tae Ri and Oh Jung Se
---
The First Responders 2 
Following its engaging first season, Taewon Police and Firefighters will meet the audience when the second season commences.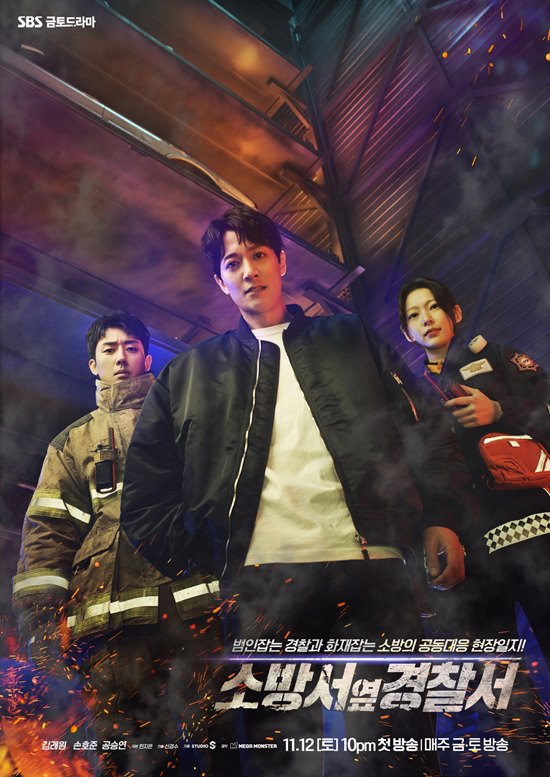 ---
7 Escape 
7 Escape narrates the story of seven people who are involved in the disappearance of a girl. Lies and desires intertwine leading to the girl's vanishing.
Directed by Joo Dong-min, and penned by Kim Soon Ok – the duo famous for The Last Empress and Penthouse; the series aims at another hit drama. Backing up the production is the production company Chorokbaem Studio.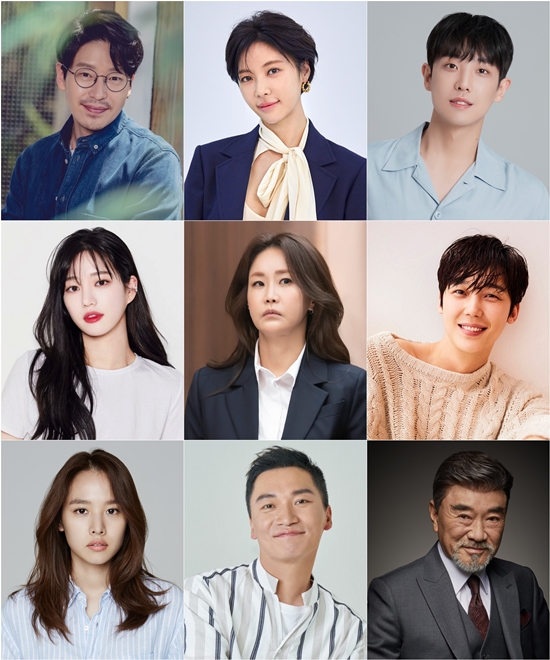 ---
---
JTBC 2023 Korean Dramas
Doctor Cha Jeong Suk
Starring Uhm Jung Hwa and Kim Byung Chul, the series depicts the conflicted life of Cha Jeong-suk who became a first-year resident doctor after being a 10-year housewife. Confronting a life reboot challenge after her husband's betrayal, the story brings thrilling laughter and empathy.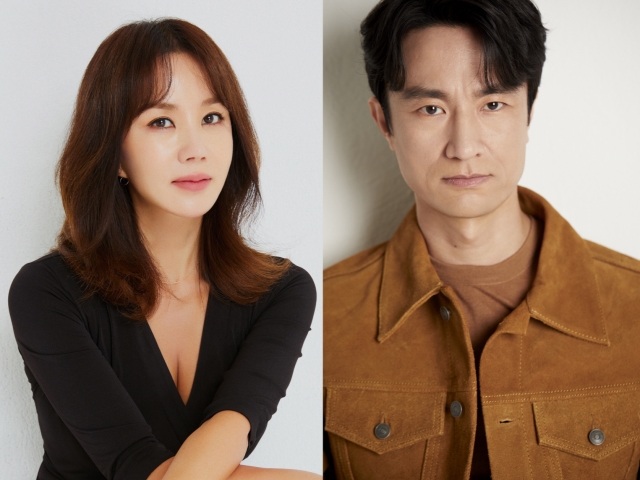 ---
Sacred Divorce
Sacred Divorce tells the story of a 45-year-old divorce lawyer, Shin Sung-han, played by Cho Seung Woo. He will encounter different disputes in marriage and brings back together married couples and solves their family problems.
Cho Seung Woo Gears Up As A Divorce Lawyer For New JTBC Series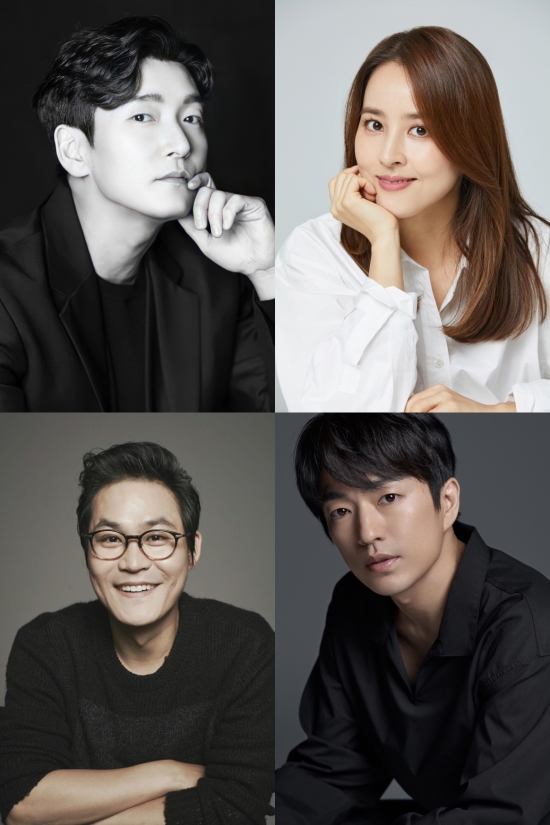 ---
Hip
Top-billed by Han Ji Min who plays veterinarian Ye-bun with psychometric powers, she intertwines with hot-blooded detective Jang Yeol, portrayed by Lee Min Ki. They solve minor crimes in a small town called Mujin.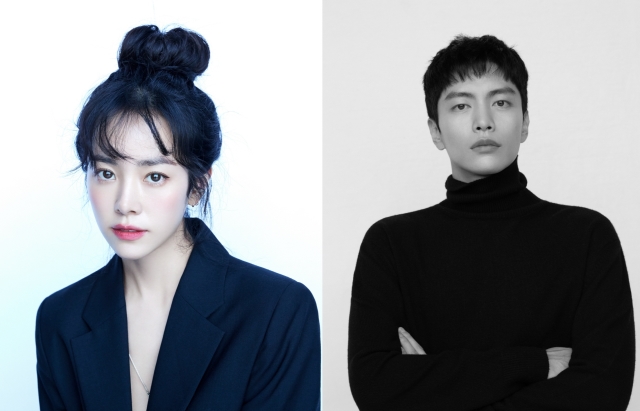 ---
King the Land
Stoic chaebol heir meets cheerful hotelier in the new JTBC series, King The Land! To launch in 2023, the series is billed as a romantic comedy about a man who despises laughter and a woman who needs to keep smiling because of her job.
"King The Land" Top-Billed By Lee Jun Ho and Im Yoon Ah Unfurls Interesting Character Sketches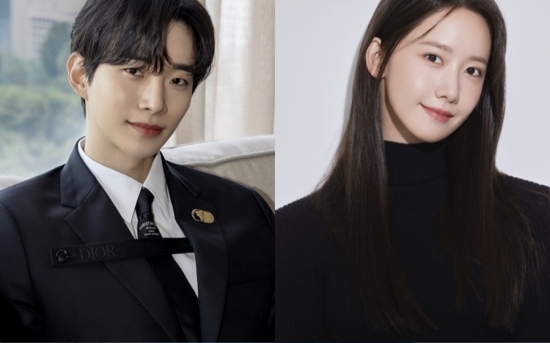 ---
Bad Mother
Chronicling the moving and healing comedy life of Young-soon, a mother who had no choice but to become a bad mother to her children, and Kang-ho, a prosecutor's son who became her child one day, restoring the mother-child relationship. Ra Mi Ran, Lee Do Hyuna and Ahn Eun Jin star in the series.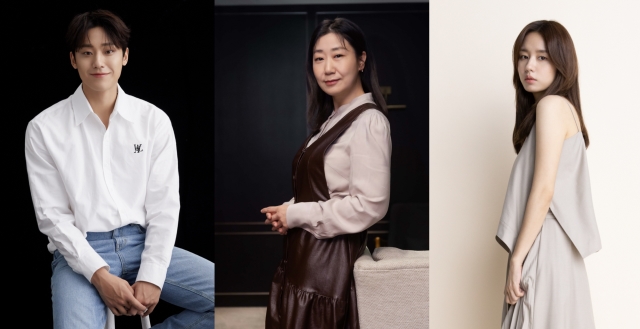 ---
Miracle Brother
A stubborn aspiring writer named Dong-ju (Jung Woo) who has only debt meets Kang-san (Bae Hyun Sung), a young man with mysterious powers.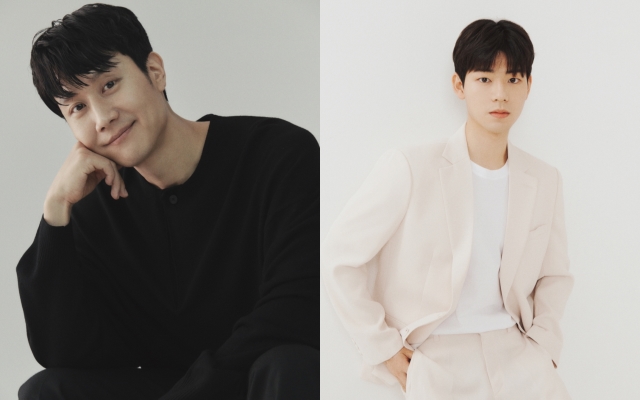 ---
Strong Woman Kang Nam Soon
The series broadens the worldview of the 2017 JTBC hit series Strong Girl Bong Soon. It is regarded as the first series to feature the first female superhero in a Korean drama. The spinoff focuses on a drug-crime story in Gangnam among Bong-soon's relatives: cousin Nam-soon and her mother Geum-ju and grandmother Joong-gan.
Kim Jong Eun, Lee Yoo Mi, Kim Hae Sook, Ong Seong Wu and Byeon Woo Seok will appear in the series written by Baek Mi-kyung.
Lee Yoo Mi, Ong Seong Wu and Byeon Woo Seok To Appear In "Strong Woman Kang Nam Soon"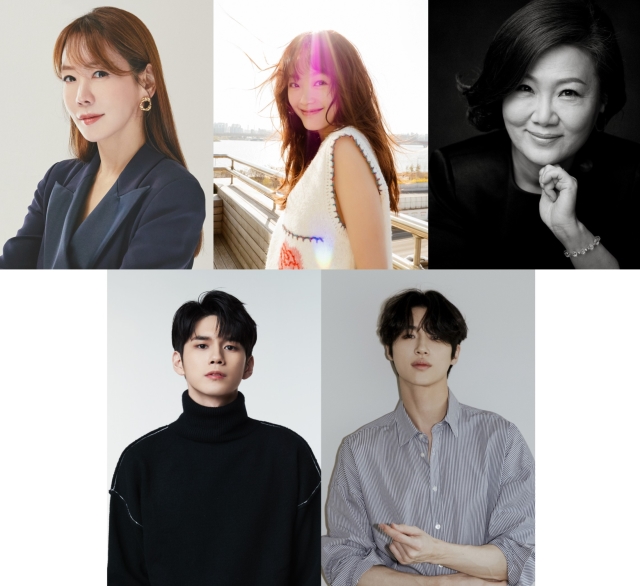 ---
Playing Woman
A reversal and thrilling romance between Ji-hwan, the older brother who cleared a dark past, and Eun-ha, the mini-sister who plays with the children. Ji-hwan will be played by Uhm Tae-goo, and Eun-ha will be played by Han Sun Hwa.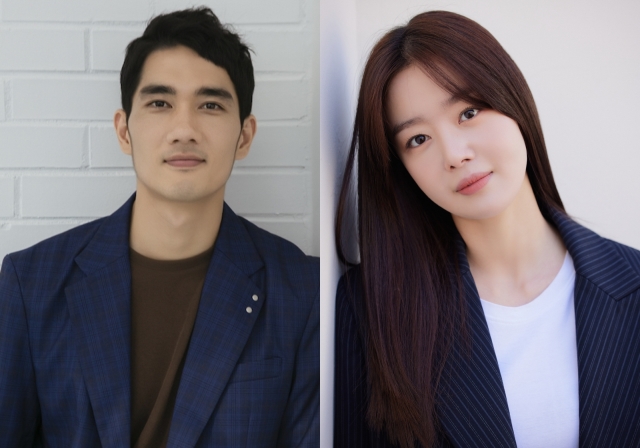 Accordingly, three dramas are also underway. Going to the End (WT) threads on a refreshing justice collaboration between a man and a woman who reunited as divorce solvers.
In This Love Is Force Majeure – an irresistible romance between a woman who obtained a forbidden book that was thoroughly sealed 300 years ago and a man who became a victim of the forbidden book blossoms.
Lastly, Welcome to Samdali narrates the story of a protagonist who looks like a dragon that ascends to heaven one day after losing everything and then comes back to life. It features healing time given to the lives of still fragile and inexperienced characters and is expected to evoke warm sympathy and laughter among viewers.
---
---
tvN 2023 Korean Dramas
Our Blooming Youth narrates the meeting of a mysterious cursed crown prince and a genius girl who was singled out as the culprit of a family murder overnight. They work to find the truth and save each other in the process. Along with that, an inevitable romance between them blooms.
Helming the series is Director Lee Jong Jae of 100 Days My Prince fame with writer Jung Hyun Jung (I Need Romance series franchise, Discovery of Love) penning the script.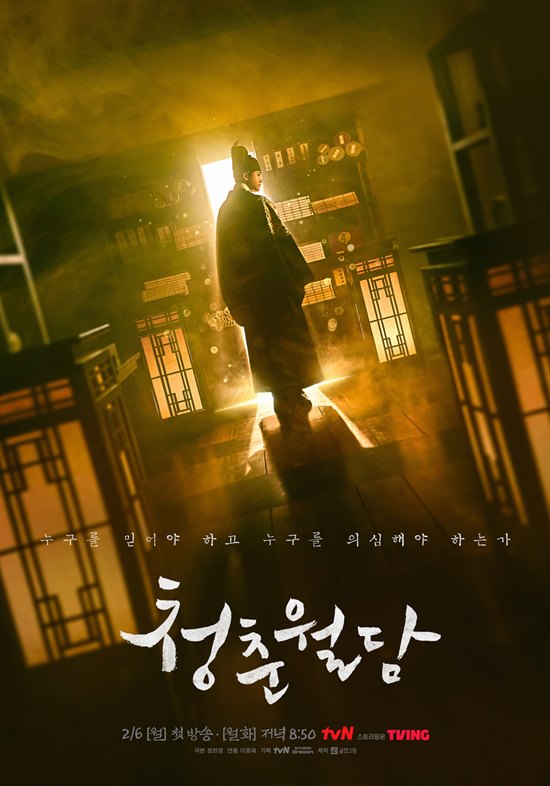 ---
Arthdal Chronicles Season 2 
Making its return to the small screens after three years, Arthdal Chronicles Season 2 reveals reprisal of roles for Jang Dong Gun and Kim Ok Bin. Meanwhile, Lee Joon Gi and Shin Se Kyung join the lead cast as Eunsom/Saya and Tanya, respectively.
Divided into three parts, Arthdal Chronicles trudges on the story set in the land of Arth, a civilization set in the backdrop of the Bronze Age. Forged by tribes, the kingdom is reigned by leaders of tribes, who mutually detest each other in secret. When the kingdom's elite army brought in an isolated tribe, a tribal dispute eventually broke out as the leaders contend to achieve the kingdom's highest power.
"Arthdal Chronicles Season 2" Vaunts Compelling Teasers of Lead Cast Jang Dong Gun, Lee Joon Gi, Shin Se Kyung and Kim Ok Bin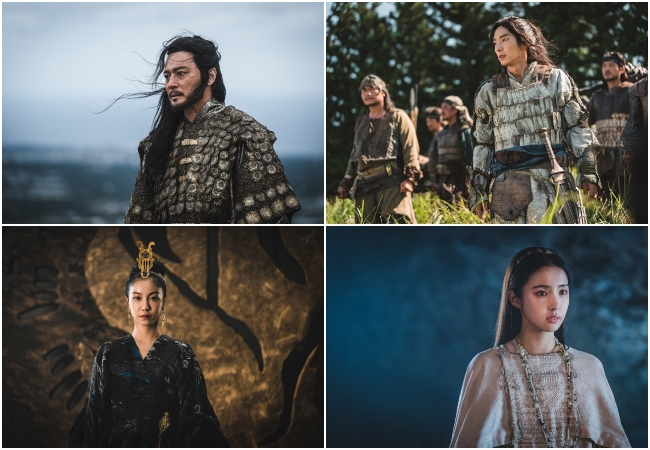 ---
Ask The Stars 
Ask The Stars is a romantic comedy in the backdrop of outer space starring Lee Min Ho and Gong Hyo Jin.
Writer Seo Sook Hyang penned dramas Pasta and Don't Dare To Dream. Notably, this will reunite the writer with Gong Hyo Jin since the aforementioned series. Helming the production is PD Park Shin Woo of It's Okay To Not Be Okay, Lovestruck in the City and Encounter fame.
In Ask The Stars, Lee Min Ho takes the role of Gong-ryong, a doctor specializing in Obstetrics and Gynecology. He leaves for the space station as a space tourist in the drama with a mission.
Meanwhile, Gong Hyo Jin portrays Korean-American astronaut Eve Kim. She is a perfectionist and an ace astronaut who does not tolerate any mistakes.
"Ask The Stars" Piques Interest With Teaser Photos of Lee Min Ho and Gong Hyo Jin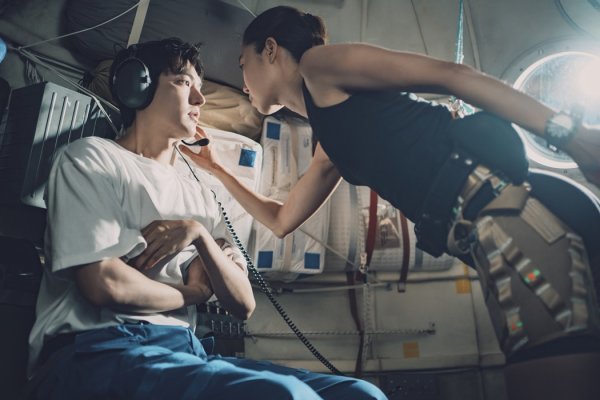 ---
See You In My 19th Life
See You In My 19th Life traces the story of Ban Ji-eum, played by Shin Hye Sun, who remembers her past lives after repeated rebirths. In her 19th life, she's on a mission to find Moon Seo-ha whom she met first in her 18th life.
Ahn Bo Hyun portrays Moon Seo-ha, a man who carries trauma after losing loved ones as a child. His first love Yoon Joo-won (Ban Ji-eum's 18th life) helped him overcome that trauma. Living a recluse life, Ji-eum appears changing Seo-ha's life dramatically.
Shin Hye Sun, Ahn Bo Hyun, Ha Yoon Kyung and Ahn Dong Goo To Appear In tvN's Reincarnation Romance Series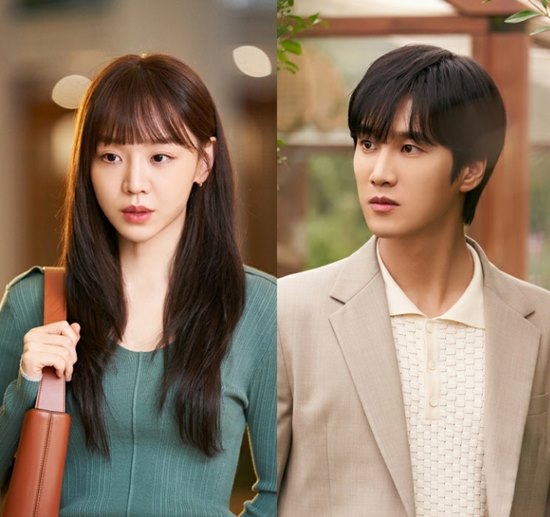 ---
Stealer: Seven Joseon Coins
The series anticipates a caper comic action series in which a mysterious cultural property thief and an unofficial cultural property recovery team unite against those who cannot be judged by the law.
In the drama, Joo Won portrays Hwang Dae-myung, a public official belonging to the Special Investigation Division of the Cultural Heritage Administration. His life entangles with a thief specializing in cultural assets as he joins Karma, an unofficial cultural asset recovery team primed to catch the thief.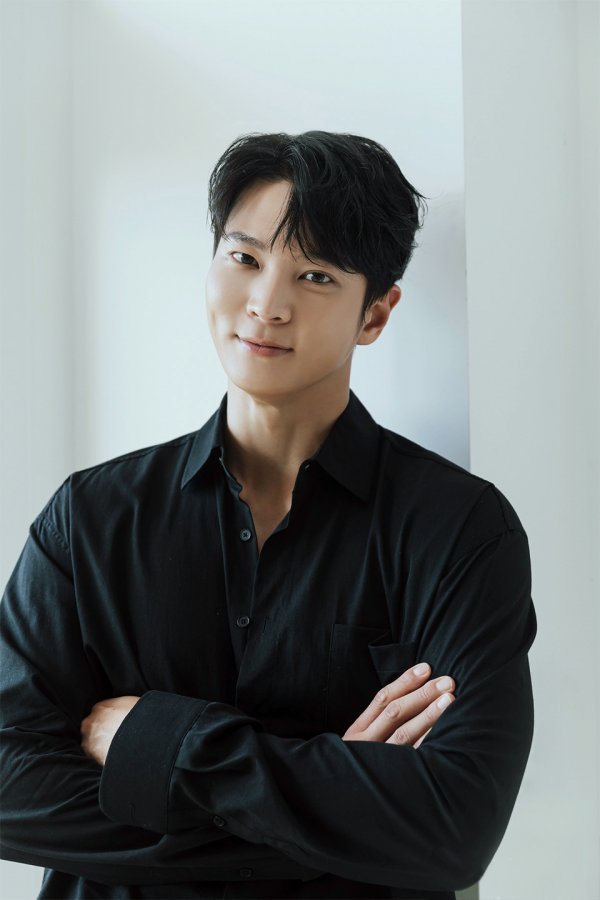 ---
Tale of the Nine-Tailed 1938
As hinted by the title, the Lee brothers are set to embark on a new challenge in the year 1938. This news piques interest because we can see a retro vibe mixing the signature Korean folklore in Tale of the Nine-Tailed 1938. 
"Tale of the Nine Tailed 1938" Presents Lee Dong Wook, Kim So Yeon, Kim Bum & Ryu Kyung Soo As Lead Cast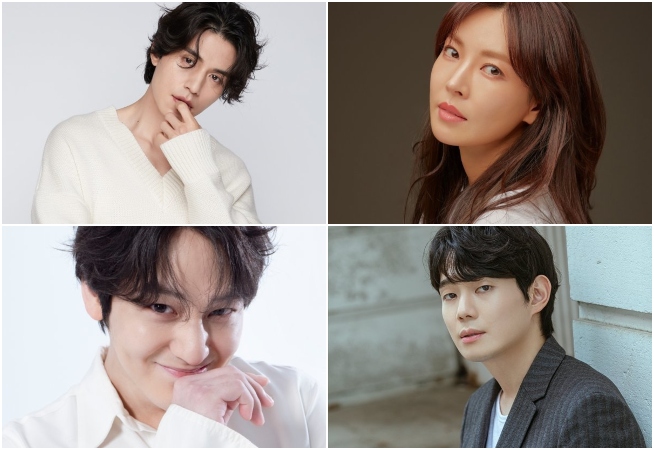 ---
Sacred Idol
Based on a Naver webtoon, Sacred Idol is a fantasy-romance drama about a god of another world possessed by the body of an unknown idol.
Suiting up to the titular role, Kim Min Kyu portrays Lembrary, after a battle with the demon king, he wakes up inside the body of a handsome idol named Woo Yeon-woo.
"Sacred Idol" Cranks Up Drama Promotion With Released Table-Read Moments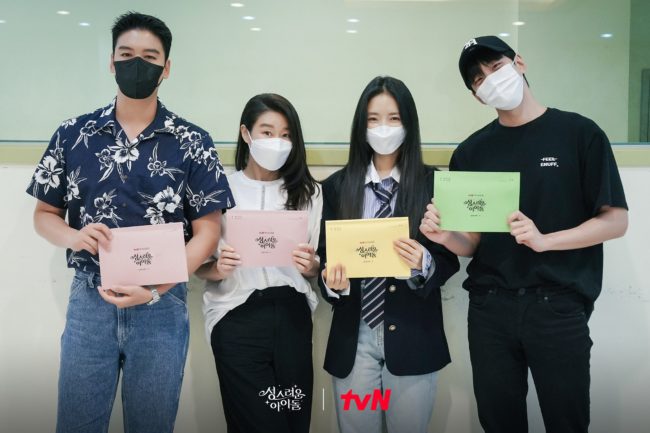 ---
---
Netflix 2023 Korean Dramas
Doona!
Marking her drama comeback since her lauded performance in the series Anna, Bae Suzy will draw a romantic story with Yang Se Jong. Notably, this will be Yang's post-military service drama.
Billed as a romance-cohabitation drama, the series promises to set the viewers' hearts fluttering. It is also based on a webtoon of the same name by Min Song-ah. Anticipate the delicate emotional depiction of a dream-like campus romance featuring an idol-turned-housemate.
Netflix Confirms Bae Suzy and Yang Se Jong Teaming Up For A Campus Romance Series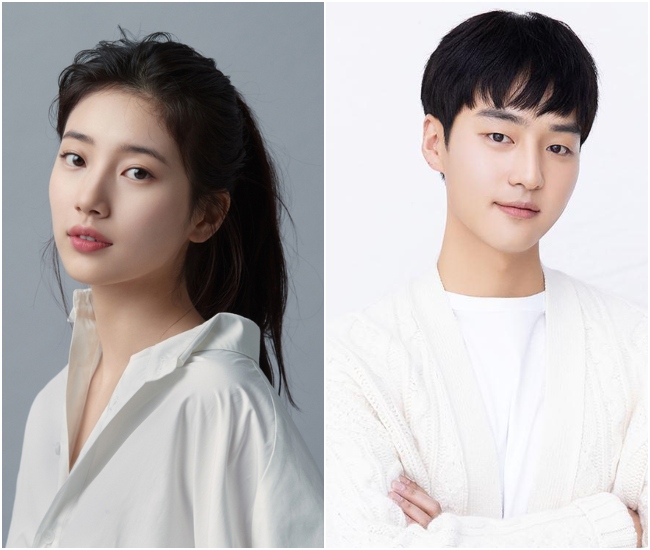 ---
Gyeongseong Creature
Set to deliver thrill and action, Gyeongseong Creature follows individuals going up against monstrous creatures that were born out of human greed. Set in the spring of 1945, in the city of Gyeongseong, the series is highly anticipated due to the sheer amount of talent tied to it.
The eagerly-awaited series stars Park Seo Joon, Han So Hee, Wi Ha Jun and Claudia Kim.
Netflix Gears Up For "Gyeongseong Creature" Starring Park Seo Joon and Han Soo Hee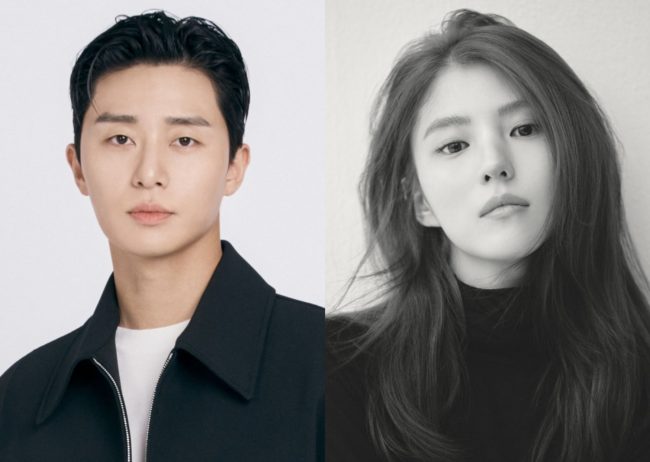 ---
All Of Us Are Dead 2
All of Us Are Dead follows the stories of Hyosan High juniors with their struggles in their lives and studies. However, their normal lives turn upside down as they found themselves fighting for survival in a zombie outbreak.
Netflix Announces "All Of Us Are Dead" Season 2
---
Love to Hate You
Heralding a fresh romantic comedy, Kim Ok Bin, Yoo Tae Oh, Kim Ji Hoon and Go Won Hee star in this new Netflix series. Depicting the warlike love between two men and women, the drama will be penned by Choi Sooyoung (My ID is Gangnam Beauty, Old Miss Diary).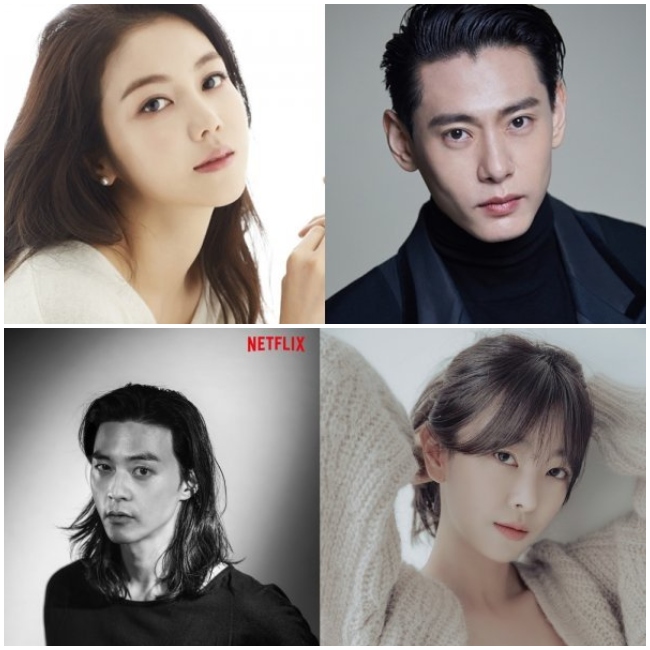 ---
Queen Maker
A master of image-making and controlling the strategic planning office of a large corporation jumps into the election campaign to make a human rights lawyer attacking a conglomerate company.
Headlining the series are notable actresses Kim Hee Ae and Moon So Ri. The screenplay will be written by Moon Ji Young (Style, Who Are You) with director Oh Jin Seok (Yongpal, My Sassy Girl) calling the shots of the production.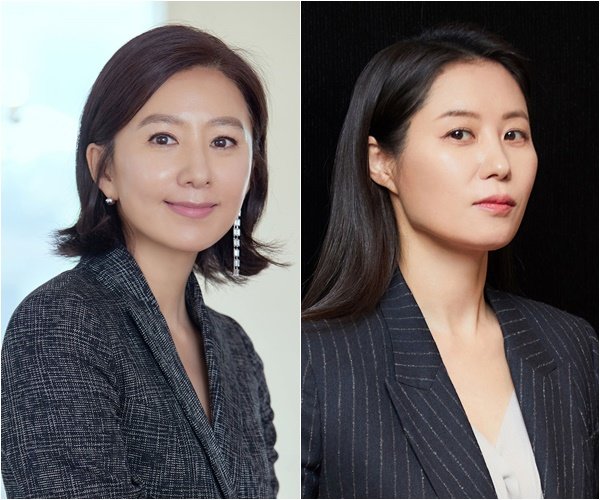 ---
Black Knight
Taking a futuristic concept, Black Knight threads on the premise of an air-polluted world in 2071, where people depend on respirator masks to breathe. Only one percent of the human race has survived and a strict social stratification has been established in the deserted lands of the Korean Peninsula.
The series stars Kim Woo Bin, Esom and Kang Young Seok.
Netflix Decks New Series "Black Knight" Starring Kim Woo Bin, Esom and Kang You Seok
---
Goodbye Earth
Grabbing attention with the collaboration of director Kim Jin Min of My Name and Extracurricular and writer Jeong Seong Ju, which will undoubtedly be a work worth anticipating for the series.
Goodbye Earth tells the story of people living in a world in chaos in the last 200 days. This leads up to the foretold apocalypse when the Earth collides with an asteroid.
Yoo Ah In, Ahn Eun Jin, Jeon Seong Woo, & Kim Yoon Hye To Unearth Their Vigorous Personalities In Netflix's Original Series "Goodbye Earth"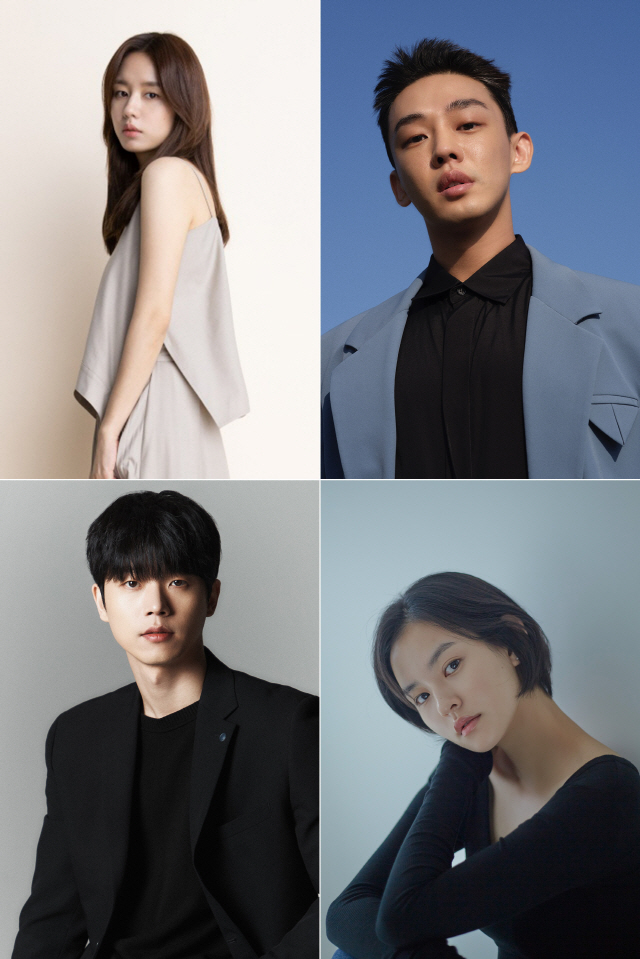 ---
---
Web Dramas | Other 2023 Korean Dramas
Delivery Man | Genie TV
Slated for a March broadcast, Delivery Man follows the story of a taxi driver who drives ghosts as his customers. He chances upon Ji-hyun a wandering soul who lost her memories. Anticipation is expected on what kind of special guests will take a ride to the strange ghost taxi.
Genie TV Announces Yoon Chan Young, Bang Min Ah and Kim Min Seok As Lead Cast Of Series "Delivery Man"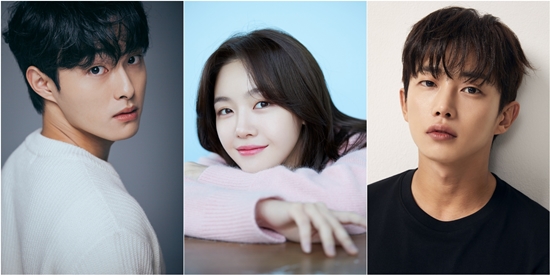 ---
Goosebumps | kakao TV
Billed as an 8-episode omnibus drama, Goosebump tells the story of the horrors that are often encountered in everyday life. It has previously announced Choi Ji Woo and Choi Min Ho as part of the lead characters in varying episodes.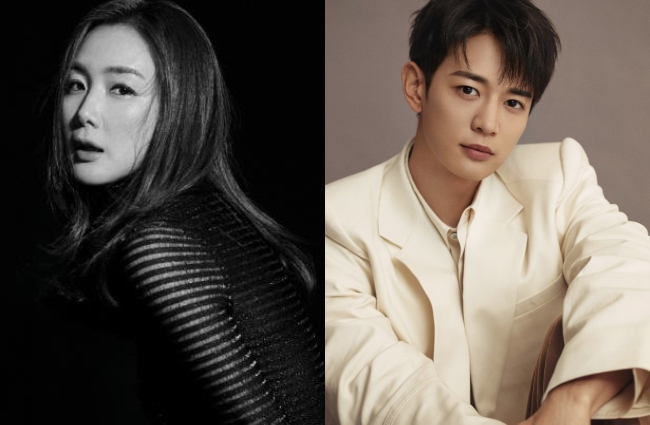 Make sure to update your watch list of 2023 Korean dramas.
---
Photos: Respective agencies of aforementioned actors