Kill Heel 
centers on three women who all crave power. With different lives, they would do everything to achieve their aspirations.
Woo-hyun (Kim Ha Neul), used to be a popular television host of UNI Home Shopping. However, her popularity subsided and ended up promoting toilet paper. Then she met, Ok-sun and Mo-ran, who have secret plans deep within their hearts.
Main Cast: Kim Ha Neul | Lee Hye Young | Kim Sung Ryung

Supporting Cast: Kim Da Hee | Kim Jae Chul | Jung Eui Jae | Moon Ji In | Jeon Noh Min | 

Han Soo Yeon

Thrill/Addictive Meter:
Overall Rating:
Rewatch Value:
Dramas of Similar Vibes: Mine | High Class | Woman of Dignity | The Penthouse
Sammmeh_ watched Kill Heel on Viu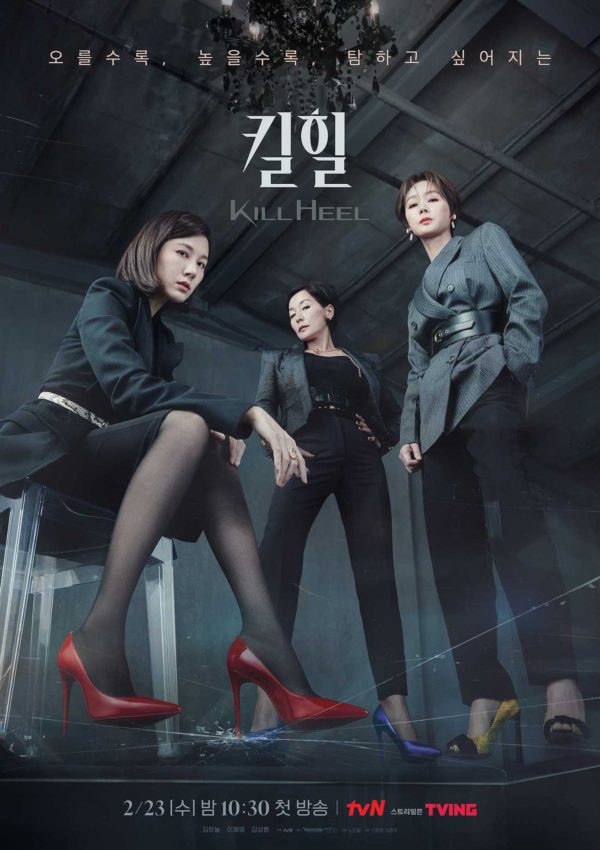 ---
Kill Heel 

Quick Plot Recap (Spoiler's Alert)
During her popular times, Woo-hyun was loved by many because of her advertisements in UNI Home Shopping. However, this changed and put her family in a bad financial state. This results in her ending up endorsing tissue papers.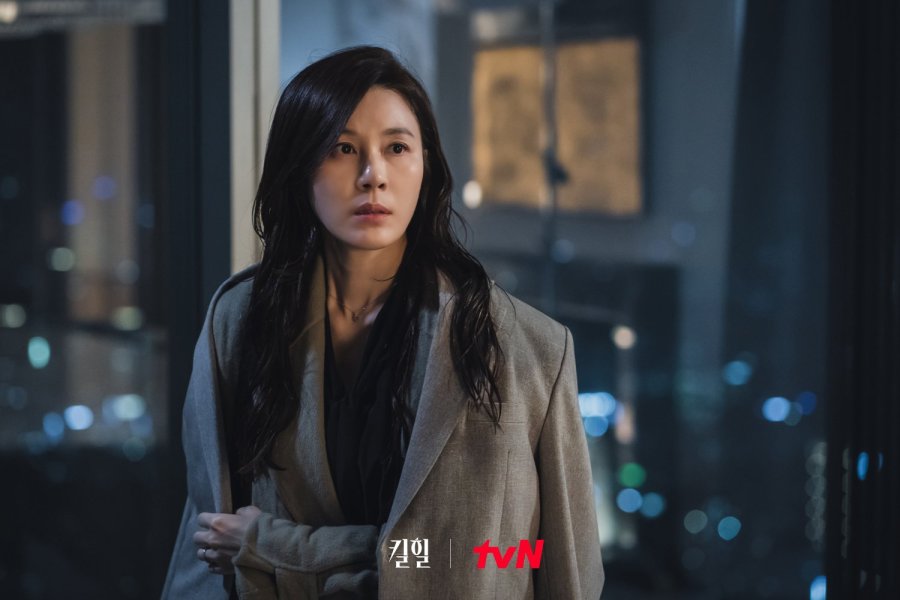 On the other hand, Ok-sun has all the spotlight focused on her. She's currently the top host of UNI Home Shopping and is adored by many. Unlike Woo-hyun, Ok-sun has almost a perfect family. She married a politician and has a son.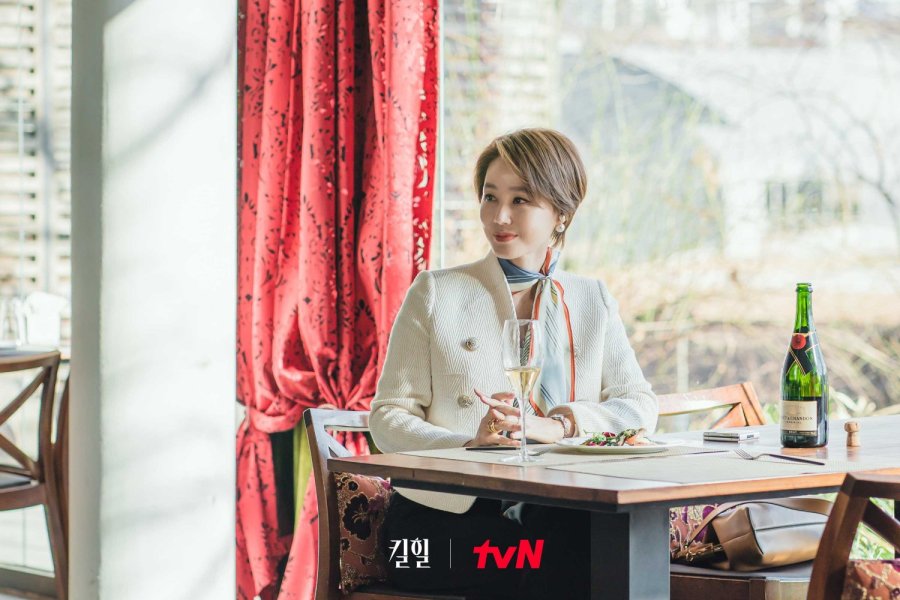 Lastly, Kim Mo-ran is the CEO of UNI and is very determined to expand her business. To do so, she wanted to make a deal with Hyun-wook (CEO of UNI Home Shopping) to collaborate so that she can make more money. However, Mo-ran has a secret plan to execute her motives.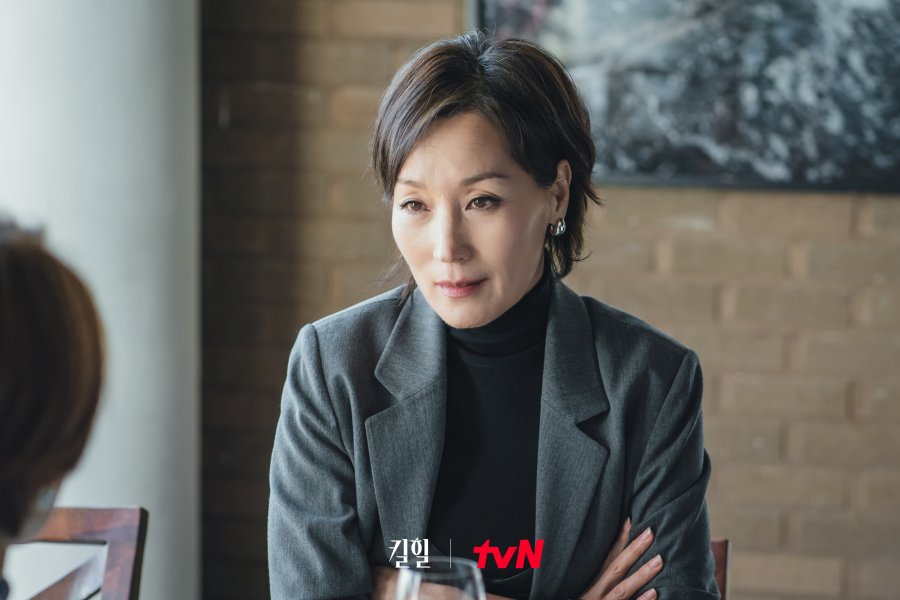 The lives of these three women collided as they trek to get their hidden desires.
---
Kill Heel 

Highlights (Spoiler's Alert)
Mo-ran's Plan
With her vision to earn more money, Mo-ran collaborated with Hyun-wook. However, to do so, Mo-ran used Woo-hyun to seduce Hyun-wook because she resembles Hyun-wook's late girlfriend. 
Even though Hyun-wook is already married to Shin-ae, he still loves his late girlfriend, that died years ago. Mo-ran took the advantage and used Woo-hyun to her own benefit.
On the other hand, Woo-hyun accepted Mo-ran's offer because she's tired of being at the bottom. 
Later on, Woo-hyun's husband, Do-il got a picture wherein Hyun-wook and Woo-hyun stayed at a hotel. Do-il was aware of his wife's unfaithfulness and filed for a divorce.
When the two separated, Woo-Hyun still have her desires and was able to have her show.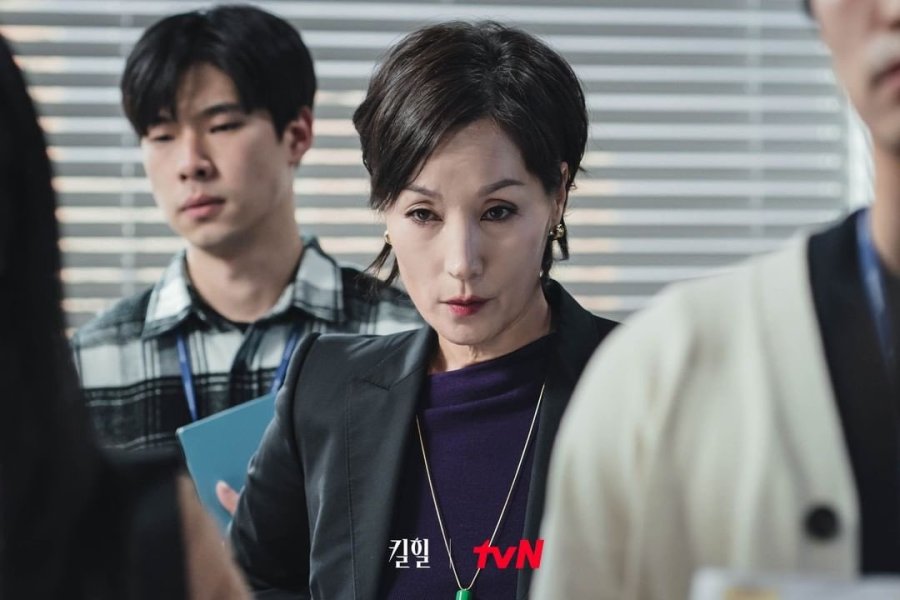 ---
Ok-sun's Deep Hatred
Having an almost perfect life, Ok-sun hates Mo-ran deeply. She wishes for Mo-ran's downfall and also uses Woo-hyun to do so. Ok-sun's husband, In-gook, has romantic feelings for Mo-ran.
She also knew that Mo-ran has something to do with the death of Hyun-wook's late girlfriend.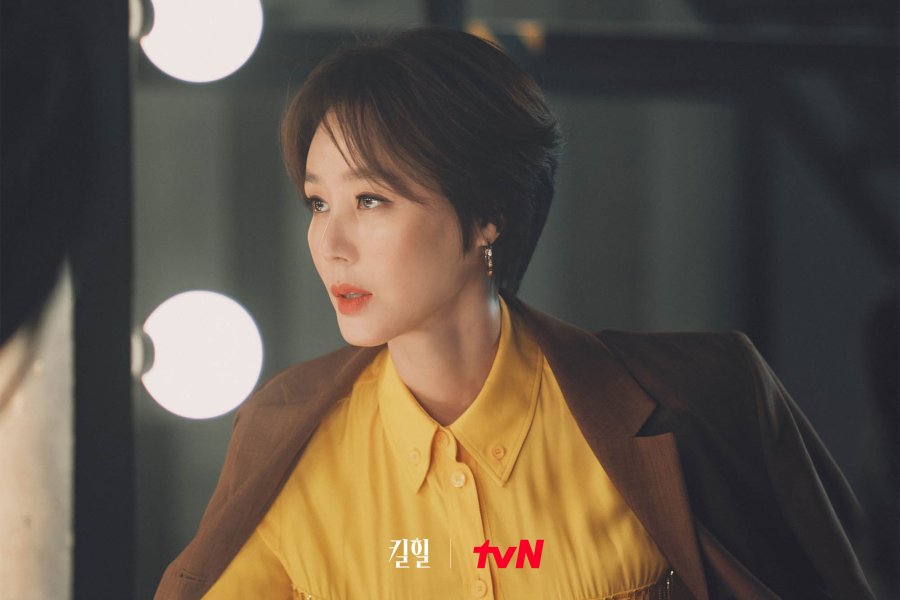 Ok-sun also adopted Jung-Hyun, thinking that he's the son of In-gook with Mo-ran. However, in the end, Jung-Hyun found out that his true mother is Mo-ran. He feels regretful because he did bad things to her. Mo-ran is also living her last days because of her kidney failure.
The Reconciliation 
In the end, Mo-ran revealed who is the real father of Jung-Hyun. Years ago, when she was staying in Hyun-wook's house, she was raped by Hyun-wook's father which resulted in her pregnancy.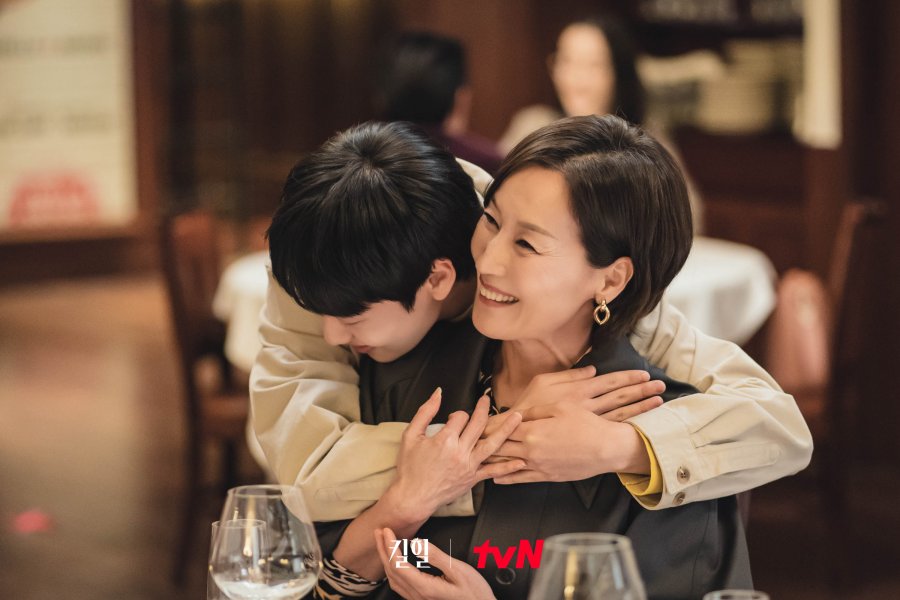 Closing the story of these three women, they all realized that along the way, their method of attaining their desires is never right. Ok-sun decided to volunteer at the orphanage.
Meanwhile, Woo-hyun and Jung-hyun got the highest position in UNI. Lastly, Hyun-wook leaves UNI Shopping and now wishes to live a serene life.
---
Kill Heel 

Series Musings 
With all the confrontations and heated scenes in Kill Heel, it gave the viewers a mouthful of emotions throughout its episodes. These three women who are never content with their lives offered us the true meaning of success. 
In today's society, it's given that money and power have become the basis for judging every individual. If you are rich, you are expected to act professionally and should have all the glitz and glamour at will.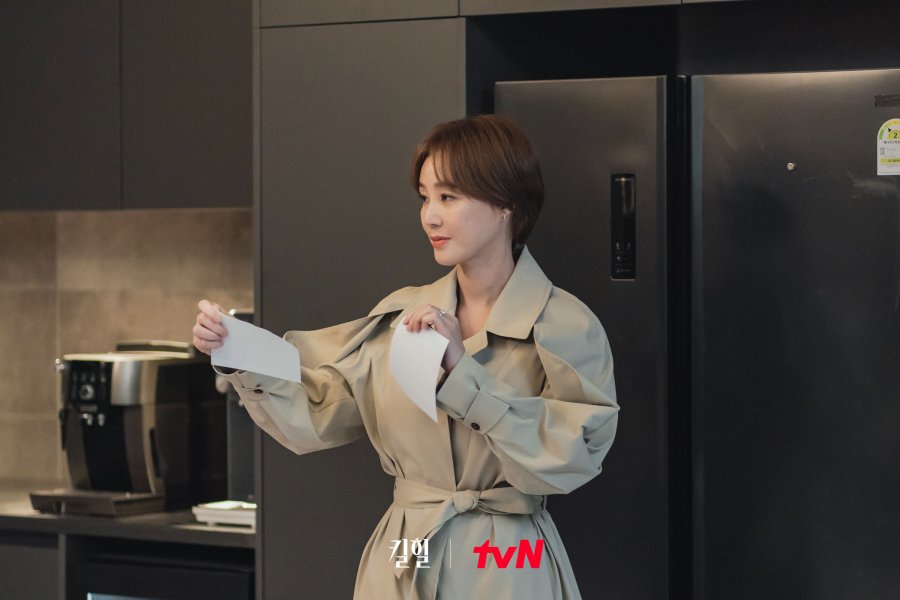 On the other hand, if you are in the middle and lower class of society, you should strive to get on the top. Just like Woo-hyun, who wanted to be on top, she accepted Mo-ran's offer and became a pawn. Her relationship with her husband and family got ruined because of her personal greed.
With this being said, all the decisions that we make has consequences. That's why we should be mindful to the path we wanted to take. The right decision will not harm the people around us and will give us perfect peace.
However, we cannot avoid making mistakes. We can always learn from these wrongdoings so that we can be better, not just for ourselves, but also for the people around us. Learning doesn't always came handy because it may came from different forms; and learning from the hard way is not an exemption.
Kill Heel taught us many lessons and how to journey a meaningful life. Nothing beats a life with healthy relationships and a clear conscience. We can attain success without hurting anybody within our scope.
International fans may watch Kill Heel on Viu.
---
Photos: tvN