Back for a second serving of healing and laughter drama experience, Hospital Playlist 2 charted its premiere episode with its signature vibe!
By trademark flavors, we mean the usual bickering, the band session and the comforting life lesson seen through the perspectives of doctors at Yulje Hospital. Extra adorable moments are also sprinkled because romance is "secretly" in full swing as well.
Proving its eagerly-awaited status, the series already decked double-digit rating in its first episode with a 10.07% nationwide rating and 11.73% Seoul Metropolitan rating based on Nielsen Korea.
Opening Week Rating:

abbyinhallyuland watches Hospital Playlist 2 on Netflix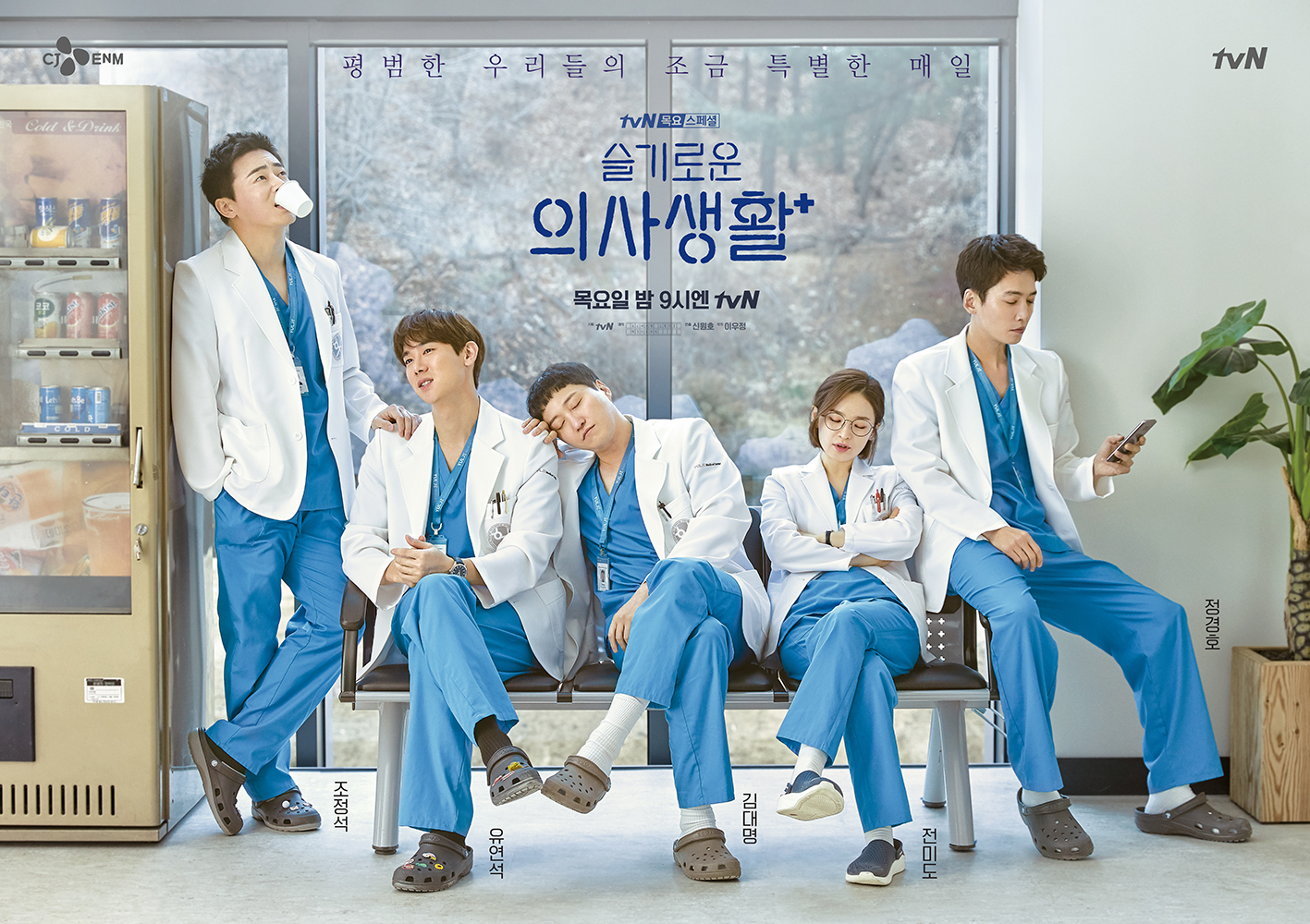 ---
Hospital Playlist 2 Opening Week Story
Nothing much happened in the first episode of Hospital Playlist 2, to be honest. We had a peek at the new faces and old cast members and got the continuation of the cliffhangers from the last season. The boys acting like children over petty things surely would make your day. Just how they went endearingly cute cheering for Song-hwa's new ride.
But I'm sure we all want to give Ik-jun a group hug. *chuckles It's too early to give up since a lot can happen in 11 episodes. But Ik-jun being rejected when he hasn't made an official attempt yet, makes us want to demand Song-hwa better have a convincing reason for that.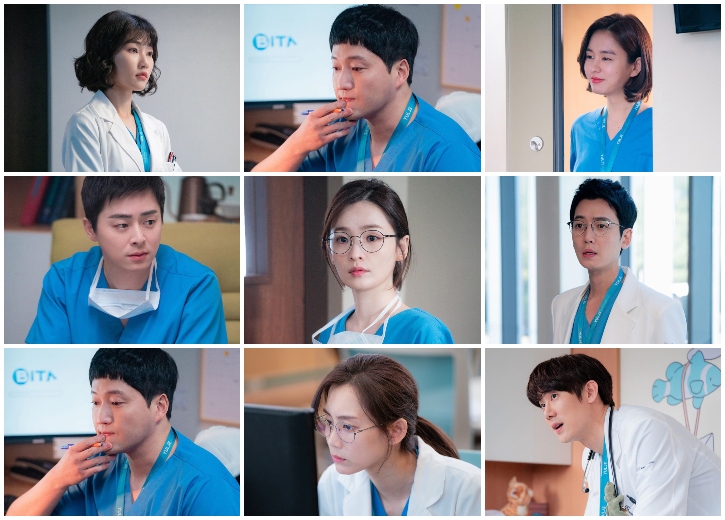 Sharing the same fate with him is Mina who also gave us a realization that literally dating yourself is not a bad idea. *wink
While roomies Jeong-won and Jun-wan bask in their own romantic worlds, Seok-hyeong might be confronting to choose between a past flame and a new romance. Let's root for the one who can make his introverted self genuinely happy.
Once the secret relationships of Jeong-won and Jun-wan are out in the open, inevitably there will be adjustments to the squad especially on the part of Ik-jun and Jun-wan.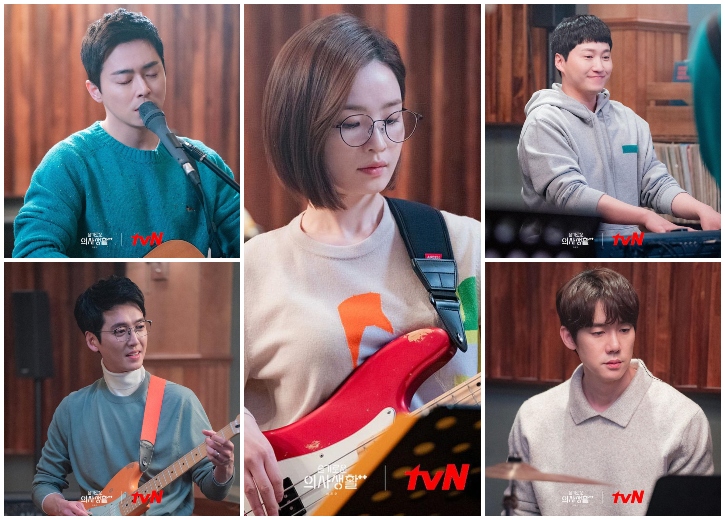 ---
Takeaway Life Lesson
In the featured patient stories, Mina and Gyeo-wool channeled the chosen encouraging message to the viewers. Mina took care of a mother patient whose pregnancy has a slim chance of surviving. The first doctor bluntly declared no further treatment required, but the patient requested to change to Seok-hyeong after hearing the mother's plea of not wanting to give up when she can feel her baby moves lively inside her tummy.
Likewise, Gyeo-wool learned from her most-of-the-time-adorable-and-empath boyfriend why a mom of a dead patient child she used to treat keeps coming back to the hospital. She was enlightened of how the mom can't share the emotional burden to her family since the patient child stayed at the hospital for three years before passing away. So she can only seek solace which she can't directly state to Gyeol-woo and the nurse who took care of her child.
The two mothers both love their children. One cherishes the past memories to help her go on with her life. The other stakes everything she has to get future memories for her yet-yo-be-born child.
Touching on family relationships has been one of the favorite things we love about the series. Because when narrated through the stories from a hospital setting, it's layered with genuine warmth that can resonate to everyone.
If you haven't caught up yet in the premiere episode of Hospital Playlist 2, don't miss it this weekend on Netflix!
---
Photos/Videos: Netflix | tvN