Missing: The Other Side is a scenic spot of its own among the rest of the Korean dramas that aired this season.
Healing in a crime series is an unlikely element, but Missing: The Other Side gave us an idea that it can be irrevocably attractive. The series' skill in solving crime cases with a touch of heart is top-notch, letting the warmth find its way to the viewers' hearts.
Main Cast: Go Soo | Heo Joon Ho | Ahn So Hee | Seo Eun Soo | Ha Joon | Song Geon Hee
Network & Episode Count: OCN | 12 Episodes
Official Website: Missing: The Other Side OCN
Thrill | Healing | Addictive Meter:
Overall Rating: 
Rewatch Value:
K-Dramas of Similar Vibe: Hotel del Luna | 49 Days | Oh My Ghost | Hi Bye Mama |

Move To Heaven

|
Streaming Sites: Netflix | Viu
abbyinhallyuland watched Missing: The Other Side on iQIYI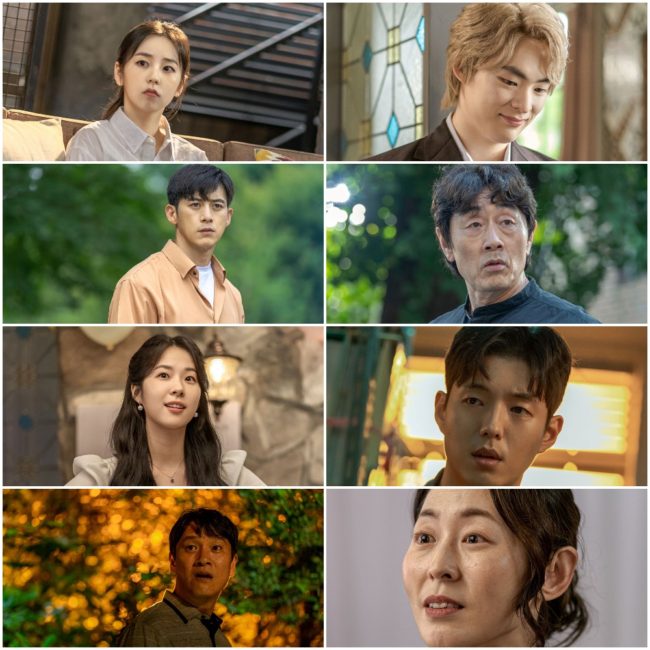 ---
Quick Plot Summary *Spoiler Alert
Kim Wook (Go Soo), a con man who stumbled on a village inhabited by dead people, whose bodies have not been found yet, spins the story of Missing: The Other Side. He creates a connection with Jang Pan-suk (Heo Joon Hoo), a mountain dweller, who also sees the mysterious Duon village and its people.
Through a missing boy case, the two also interact with Detective Shin Jin-ho (Ha Joon), who previously bump Wook with his car while being chased by a group of thugs after witnessing an abduction.
From there, they start helping each other to work on a case involving Wook's sworn brother Nam-guk and Jin-ho's missing girlfriend, Yeona. The latter has entered Duon village, and Wook can't find the right moment to reveal to Jin-ho about Yeo-na's misfortune.
More details about why Pan-suk has been helping the dead people in Duon village were also unveiled. His yearning to be with his missing daughter has also been established as one of the loose ends to be resolved in the story.
It seems that fate has brought Wook to Duon village to fulfill his life-long dream along with his mother's earnest wish. Apparently, his mother who left him when he was young is also a dead person living in the village.
Initially, they are both mutually unfriendly toward each other. Then, Wook picks up the same necklace he recognized to be his mom's and realizes he found the mother he has been looking for all his life.
While tracing the events that transpired during Wook's mother's and Yeona's deaths, an inheritance emerged as the reason for their disheartening deaths.
---
Missing: The Other Side Peak Points
An unlikely healing mood for a crime drama
Utilizing Duon village as a place where dead people with sad memory live happily unlike when they were living, leaves a heartening message. The featured people have all entered the village because their bodies are yet to be discovered. Some, like Thomas, have been there for decades while others just drop by in passing. Most of them suffered merciless and agonizing deaths.
Duon village has given them meaningful friendships and happiness they did not achieve when they were alive. The "Memory Day" episode was such a sweet moment that highlights a feeling of hope and encouragement.
It is a normal thing in a K-Drama for the characters to move in such a small world. That stays true in Missing: The Other Side, but it moves to a harmonious direction credit to the impeccable portrayals of its living and ghost characters.
---
Wook x Pan-suk x Thomas x Jin-ho's Bromance
Concocting humor, thrill and drama was so spot-on in this series especially when Pan-suk and Wook go to their usual adorkable banters. If Goblin and Grim Reaper have modern counterparts, we hope they are this duo we met at Duon village. Yearning to be both with their loved ones who suddenly vanished, their longing brought chances to have closures they both deserve.
Joining them in bridging the dead to the living is Jin-ho, who easily fits in the strange advocacy of sending off deceased people existing in a mysterious village. Carrying most of the poignant moments especially during his desperate pleas to be with the woman he loves, qualified him for the "longing for our loved ones" club forged by Pan-suk and Wook.
Presented as the longest inhabitant of Duon village, Thomas's life was belatedly narrated in the waning episodes of the series. A patriot who found the cryptic village while being chased by the Japanese soldiers, he has led the small town and forged unlikely friendships with humans helping the trapped souls move on to where they should be.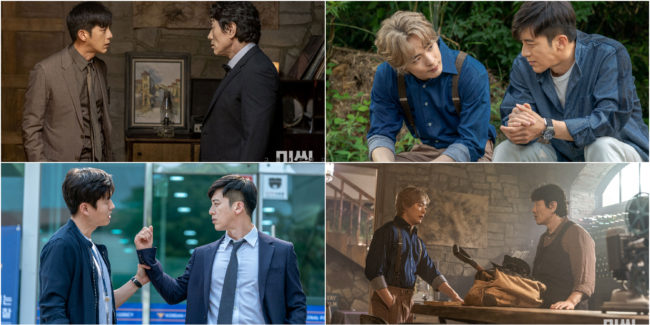 ---
Funneled and Engrossing Narrative
From its onset, Missing: The Other Side gravitates with its unique crime story incorporating death and human connections. Each relationship featured is chock-full of emotions making its viewers seriously support their yearnings.
Giving life to its vibrant storytelling are the main and supporting characters who move with such distinct eloquence. Owning their roles, regardless if their scenes are not frequent, viewers remember each one of them. Thus, confirming the efficient blending of portrayals to its narrative.
---
Wook's Dream of Finding His Mom
Left with a promise that she will be back, Wook aspired to find the truth about his mother's disappearance. His ardent hope gave him a chance to do so and learned in the end how his mom protected him with her life so he can live.
The setting of Missing: The Other Side nudges us on how we won't be given a chance to go to a dead people's village in case we lose our loved ones because of death. It's amazing if we can have that, but we won't. So, we should strive to create more happy memories with them. Because life can be cruelly fleeting.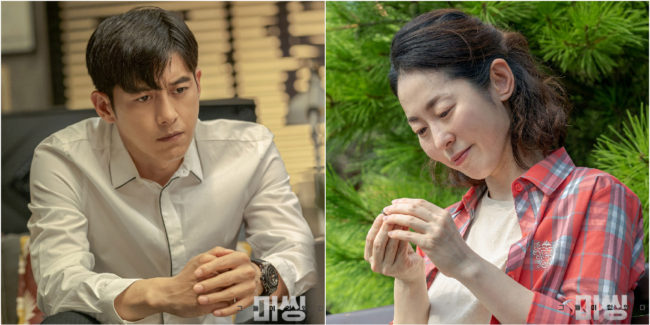 ---
Pansuk's Dream of Finding His Daughter
When the villain who caused Pan-suk's daughter Hyun-ji to die almost an hour before the series ends, we literally prayed right there and then for him to be sent to Duon village and get a serious beating.
There's a reason why seasoned actor Heo Joon Ho consistently scored Korean dramas through the years. His knack for crafting his characters is flawless. The trauma he caused in Come Hug Me was all forgiven owing to his winning performance in the series.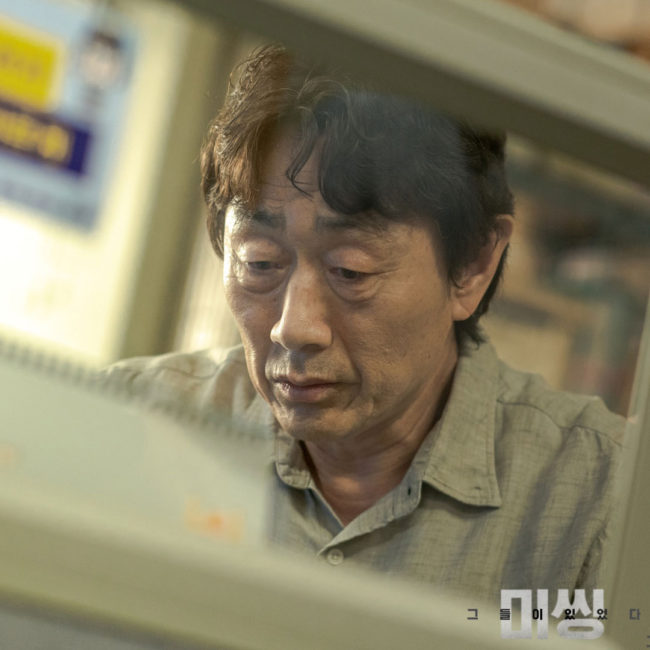 ---
Yeona's Love Story
Yeona and Jin-ho's love story also affected my real life. Admirably, in the well-distributed frames of their shared bliss and pain, viewers enter into a firm agreement for them to have a miraculous route.
Their wedding day scene is not something to be watched when you are already feeling depressed. Just as their parting scene rips hearts apart with excruciating agony.
"What about me? What I want is to be with Yeona. I hate waking up in the morning and I can't dream of a future. What should I do?"
Solidifying its major takeaway of valuing people dear to us because lost time can never turn back resonated so much in this featured romantic story in the series.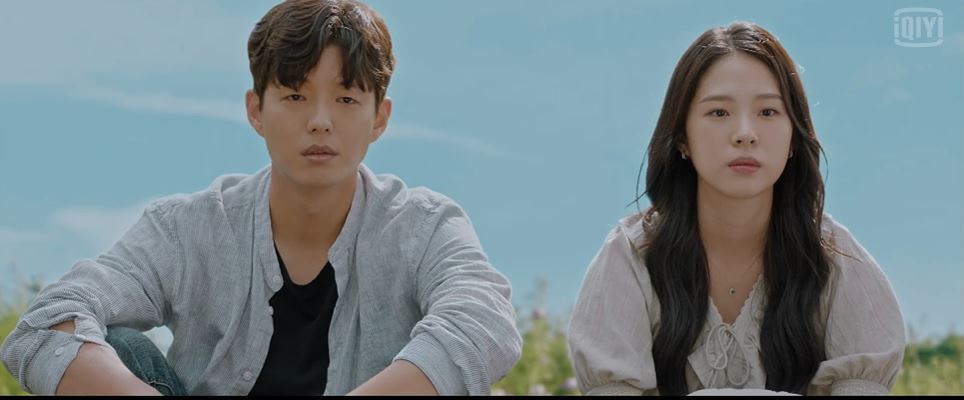 ---
Heartbreaking and Heartening Character Stories
Connecting the worlds of the living and the dead, Missing: The Other Side presented harrowing but hopeful stories of people who found solace in the beautiful world of Duon.
Every goodbye of the highlighted character, whose body has been found, is pictured with a bittersweet ending. How we wish such a place really exists for us to not feel devastated in case of the sudden departure of a cherished person.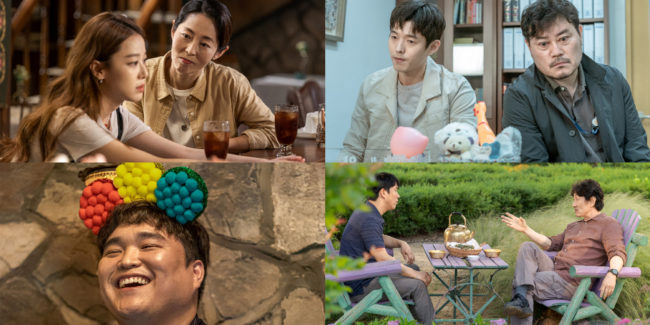 ---
---
Missing: The Other Side Series Musings
Among the K-Dramas I tuned in this year, Missing: The Other Side can complain about the length of time it took me to write my thoughts. It has been one of my favorites this year. Unfortunately, every time I am going to write about it, I end up getting distracted or suffering a block.
With a dozen episodes, this series is what I often recommend to my fellow K-Drama fans asking for a recommendation this year that is non-romantic. Based on its ascending nationwide viewership, the drama really did a great job in terms of portrayal and storytelling.
Every case solved connected to the people in Duon village is equal parts heartbreaking and comforting. Yeona perfectly captured their grief when she said, "It's such a tragedy that the greed of someone we don't even know did this to us."
I appreciate how its big cast navigated in fluid motion the messages it wished to impart about relationships, death, moving on, and a new beginning.
If you need a drama to console your heart, but is not overly dramatic – Missing: The Other Side might be the one you are needing.
---
Listen to the complete OST below:
---
Photos: OCN
Videos: VLENDING
[wpedon id="3227″ align="center"]