Prison Playbook fulfills its initial promise of showing an interesting dark comedy about the life of the convicts inside a jailhouse.
A sweet, funny, and at times, painful daily isolated life is sketched vibrantly with ample life pep talks in tvN's high-rated dramedy, Prison Playbook.
Main Cast: Park Hae Soo, Jung Kyung Ho, Jung Woong In, Jung Hae In, Choi Sung Won, Krystal, Jung Min Sung, Park Ho San, Lee Kyu Hyung, Im Hwa Young, Kim Kyung Nam, Kang Seungyoon, Sung Dong Il, Choi Moo Sung
Streaming Site: Netflix
Healing/Addictive Meter:
Overall Rating:
Rewatch Value:
K-Dramas of Similar Vibe: Hospital Playlist | Welcome To Waikiki | 
*First published on Hellokpop in January 2018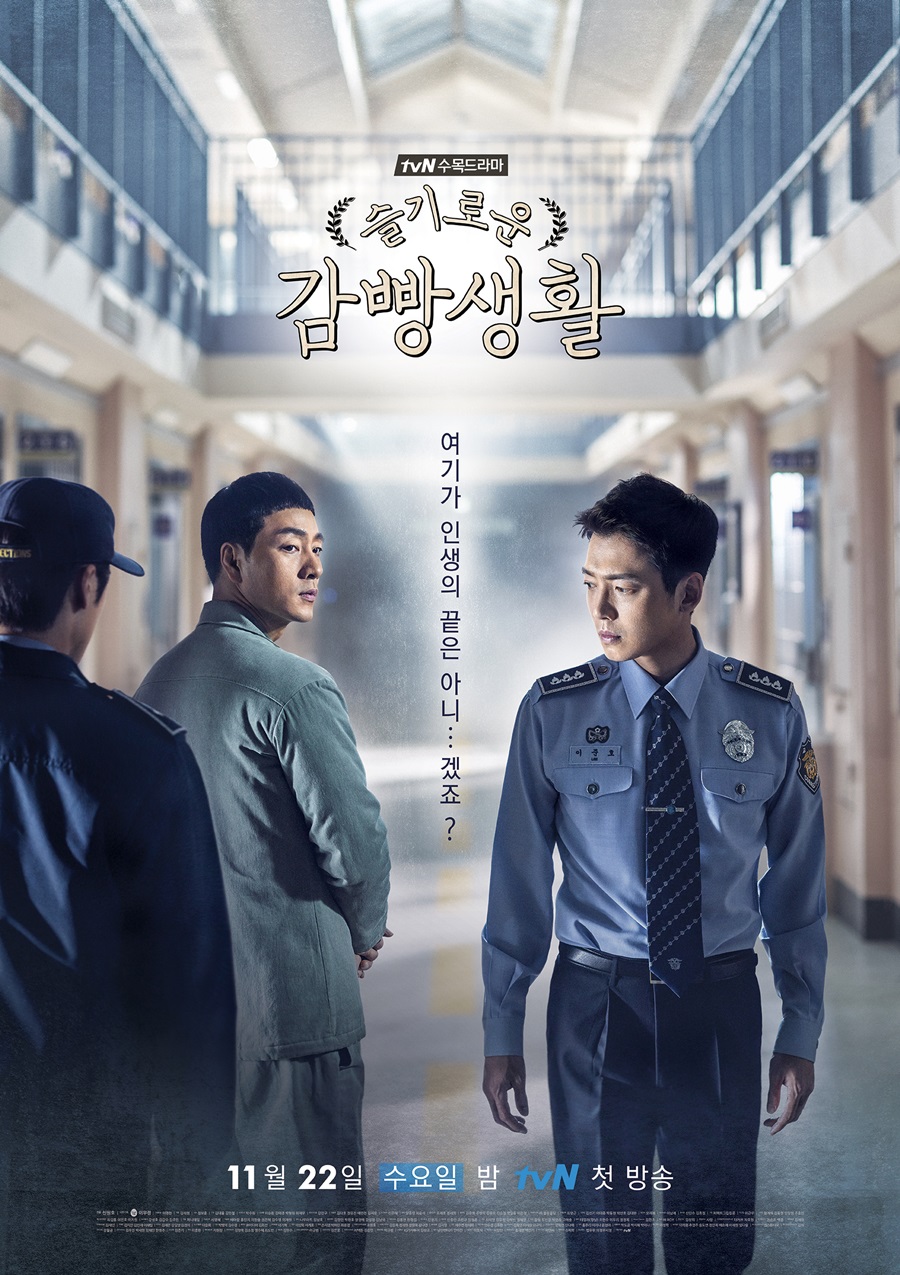 From the team behind the acclaimed Reply Series, Prison Playbook emerged to be another remarkable drama with low-key storytelling that settles comfortably in the viewers' system right off the bat.
A story that you can watch after a stressful day at work or when you are plainly feeling down. The audience can bask in the narrative's shower of humor and heartfelt life lessons; which are based on the lives of prisoners, joined together by shared life problems and newfound friendships.
Quick Plot Recap
Ace baseball player Kim Je Hyuk enters a new life in prison when he is charged with assault after rescuing his younger sister from being raped. Though prison life is hard, he gets through day by day, with the help of his inmates and correction officers.
---
Prison Playbook Peak Points
Male Cast Synergy
Though the story is centered around the main hero's adjustment to living in the penitentiary, the supporting male cast portraying as his cell inmates efficiently project their roles to give each character its distinct respective color and function in the group. The everyday interaction among prisoners induces laughter as the story flows by introducing the backstories of how the inmates ended up in jail. Prison Playbook's dynamic and balanced inmate ecosystem inside Je Hyuk's assigned cell is one of the strongest points of the drama.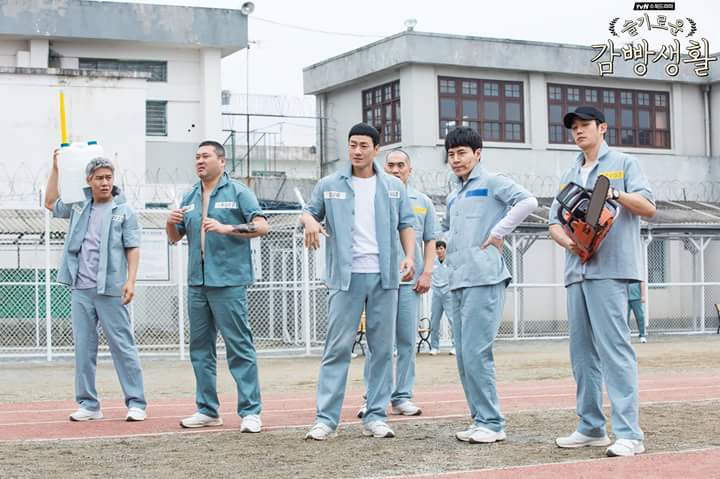 Je Hyuk + Joon Ho Bromance
The best friends, who reunite as jailbird and correction officer after the former's assault case, make one of the many sweet bromances in the narrative. The two, who used to have the same baseball dreams when they were young, reconnect by being pillars of strength to each other.
Scene-stealer Hanyang
It's a losing battle not to love the boys as a group, but there's something about drug addict Hanyang (aka Looney) that sends me on a laughing spree every time with his quirky antics. Amidst battling withdrawal syndrome from his former junkie escapades, he frequently remarks with witty comments to sweetly annoy the other boys in their room, earning him instant physical punishments every time.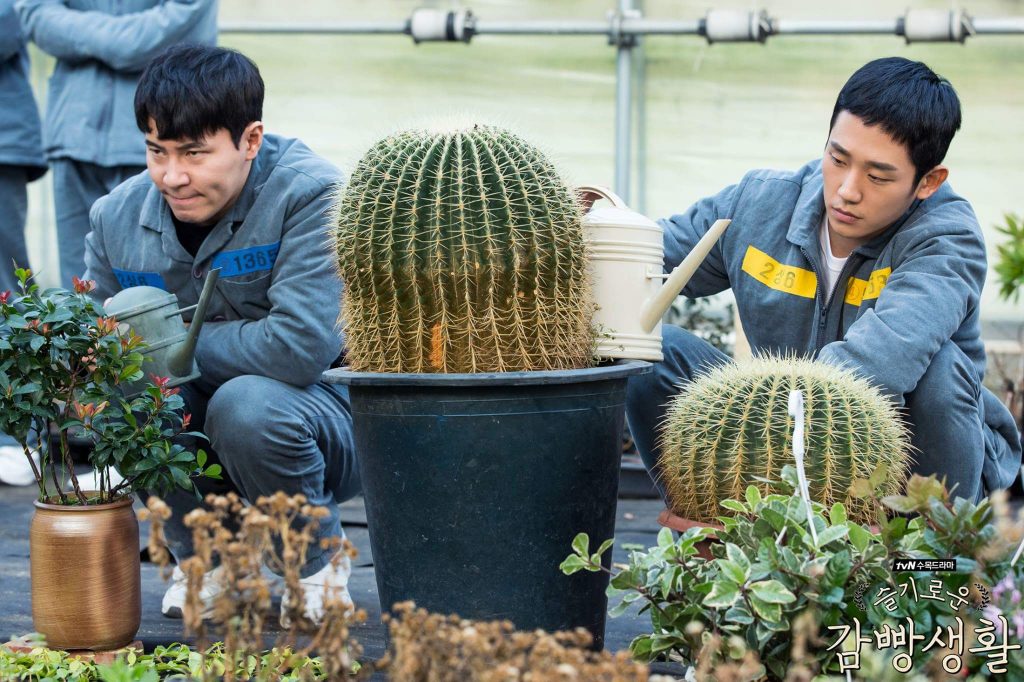 Neat and Order Freak Captain Yoo
Before K-drama noona fans bought Jung Hae In food, he plays a squishy cleanliness OC captain, who is framed for the murder of a junior soldier through a senator's son's manipulation. His intellect often drops when Looney taunts his patience by using his things. From his cold front in his initial encounter with the cellmates, he slowly warms up as he feels the sincerity of his new friends.
Jack-of-all-trade Kaist
The resident inventor of the group is prickly towards Looney but is the best brewer of coffee inside the cell. He is a hopeless romantic, who becomes estranged from his family when he left them for a rich woman.
Reformed Gangster Ajussi
Serving a life sentence, the designated cell boss met numerous prisoners throughout the years and has been waiting for favorable news for his parole. He easily builds friendships with new recruits and is the leader of "Protect Kim Je Hyuk" advocacy.
Je Hyuk's Clingy & Baldy lackeys
The two constant fixtures on the hero's greenhouse baseball practice start their history with Je Hyuk from the detention center. When they reunite at Seobu, Clingy is still hero-worshipping the baseball star, while Baldy is intent to avenge his old master. The latter, who also destroyed Je Hyuk's shoulder, eventually gets won over by the hero, who took him in to help with his baseball practice.
Petition Machine Dr. Ko
The smart corporate worker ends up behind the bars by taking the fall from his company's embezzlement case. He is a champion of reciting the prisoners' rights and writing petitions to improve the living conditions of his fellow inmates.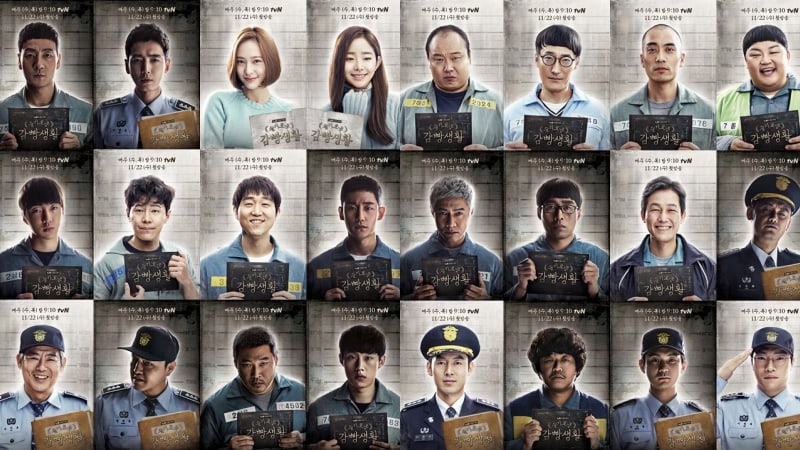 Engaging Narrative
It will be hard for the viewers not to subconsciously join the virtual cause to protect baseball star Kim Je Hyuk from any harm that comes his way. His clueless yet adorable portrayal of a kind-hearted athlete, who got incarcerated for an assault case in trying to protect his sister, easily gains empathy points from the audience.
The daily picture of convicts' activities like doing woodworks, gardening, field exercises, and even the mundane eating times is injected with a spirited approach.
Those recurring scenes strangely did not tire me out. In fact, it made me religiously want to check on the group each day for what trivial funny things they will come up with. They make drama followers anticipate their happy endings from the victories they gained from their personal battles.
The friendship buildup by the situational touches of humor of the cast while battling prison difficulties is another strong valid point of the story. It does not sway to a sunny disposition while keeping the usual prison stigma intact.
---
Prison Playbook Series Musings
Prison Playbook takes the traditional way of presenting unadorned scenarios for the characters moving in the prison drama. It is straightforward storytelling, with long dialogues and recurring scenes, which viewers may not easily appreciate.
Up to its finale episode, Prison Playbook maintains its pragmatic tone. Although I wished for a happy reunion outside Wing 2 Room 6 brothers, I am happy that each personal issue of the characters are neatly tied up in a realistic fashion.
I highly enjoyed the small screen visits at Seobu Penitentiary that I cry at those scenes when one by one, the jailbirds are set free to the outside world. *chuckles
Prison Playbook lets you understand how mistakes are not supposed to define you as a person. It teaches you that personal battles are given to be won over and that having a good heart is a blessing at all times.
---
Photos: tvN