Suffused with riveting thrill and reality-biting moments, Squid Game splendidly strikes an engrossing story full of heart.
A man's nature, when faced with nagging problems, extends to several viable options. However, when trapped with no other choices, he settles for the easiest route possible.
Squid Game captures this very essence in a thrilling and ruthless story. For the faint-hearted, consider you're forewarned, there are a few heartless and explicit scenes.
abbyinhallyuland watched Squid Game on Netflix
Main Cast: Lee Jung Jae | Park Hae Soo | Jung Ho Yeon | Wi Ha Jun | Heo Sung Tae |
Thrill/Addictive Meter:
Overall Rating:
Re-watch Value: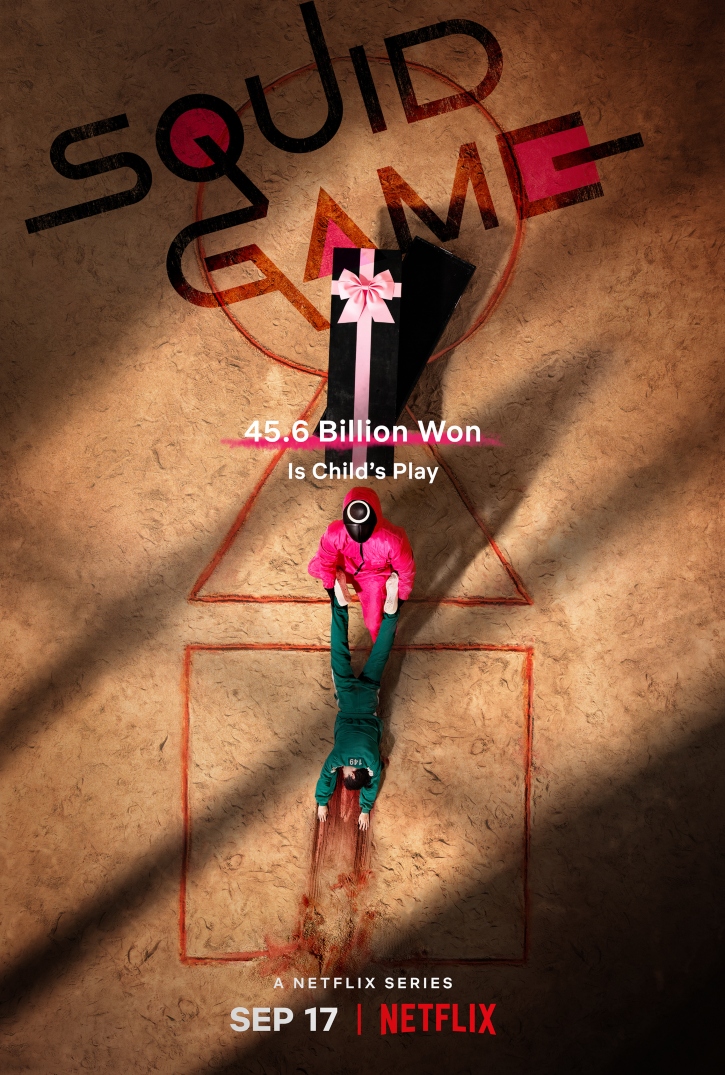 ---
Squid Game Quick Plot Recap
Living without a direction, Seong Gi-hun (Lee Jung Jae) has a big debt to pay but hopelessly laying his fate on gambling. When he was given a chance to play a mysterious game, he agreed right away. There, he meets fellow participants who also share the same predicament.
He even meets his childhood friend Cho Sang-woo (Park Hae Soo), the pride of their small town, in the game. However, he is also on the run because of a huge amount of debt. Little did they know that the enormous prize money offered by the game complements a tremendous wager. That is – risking their own lives.
But because the rules of the game can be amended with the participants' voices, they all unite to leave, only to find themselves back to continue the game – because they all badly need the game prize money.
---
Squid Game Peak Points + Musings
At the press conference of Squid Game, the cast members unitedly applaud the grand set design. The vibrant colored setting contradicts the dark tone of the series, aiding to cushion its relatively crude tone. Riveting is an understatement on how the flow of the story alternates from gripping moments and heart-stirring scenes.
Expertly constructed, the series also gifts with special appearances from top actors Gong Yoo and Lee Byung Hun. Admirably, the whole picture of this series is as superb as it was advertised. For thriller junkies, it's going to be a happy ride.
Adorned with inserted comical notes, the layout of the story is at the highest points in the featured games. It also mentions ugly truths about human nature by showing a man's selfish instinct to survive is the same as his resolute choice to betray.
Hard-to-put-down Series
Time literally stops as soon as you press play on Netflix to start watching Squid Game. It has quite an allure reminiscent of those old action anime favorites highlighting the hero's goal to accomplish his missions by defeating villains. With the premise of people vying for big prize money to pay their debts, the narrative utilized mind-blowing game scenarios based on old school children's games.
Delineated in raw, clear-cut and unsightly scenes, the series ensnares with its clever and excitingly driven momentum. It felt like going to a theme park and taking all the soul-losing rides. From the shocking red-green-lights-go-stop opening game round to the quirky caramel candy game; it propelled the most intense tug-of-war contest as well as weep fest marble matches.
Every episode cliffhanger notched lingering wow-moments maintaining the climactic progression of the featured games.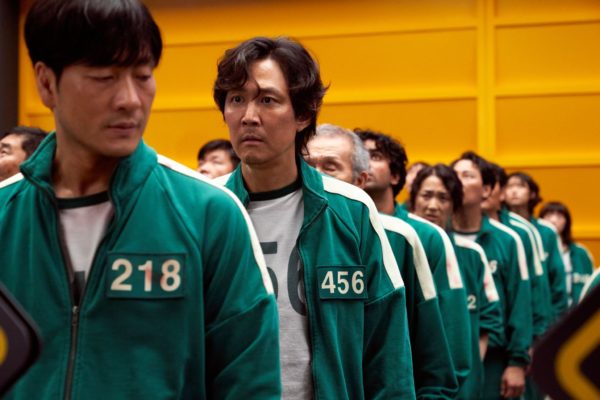 Balanced Characterization
In the series, a few faces of villains were presented. All of them sow the necessary discord to make the game more interesting. Likewise, the textbook and dark heroes provided the underdog spirit and redeeming moments that paved the way to the profound message of the story.
Who badly needs the money to win the game is what impelled the featured characters of the story? Gi-hun and Sang-woo who are old friends live different lives as they grew up. One became successful, one became a failure. Still, they end up in a life-risking game – their glorious and unfortunate pasts end up being useless anymore.
Carrying the weight of the emotions in the story, Lee Jung Jae and Park Hae Soo worked harmoniously to anchor the series with palpable grit and conviction. Supported by amazing secondary actors, Squid Game never lost its bearing all through its nine episodes.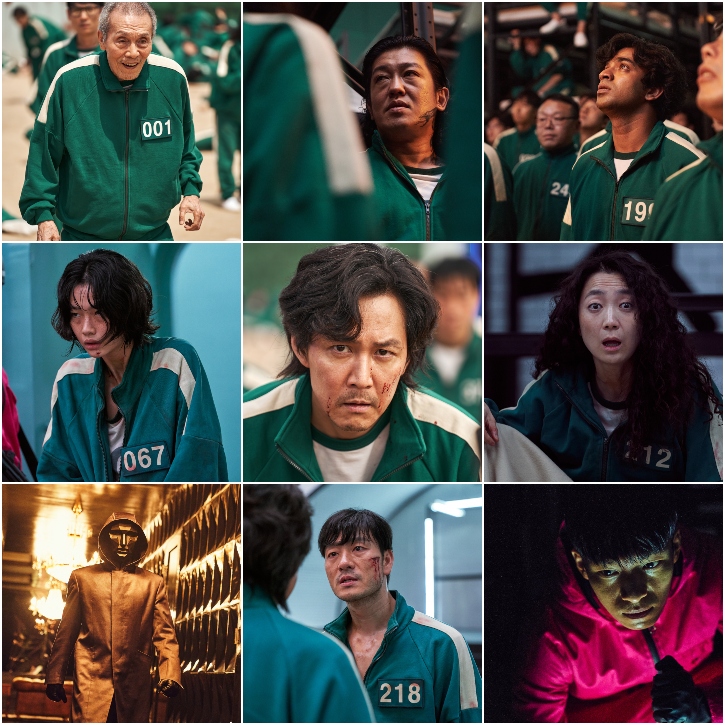 Messages On Thriving In A Cruel, Competitive World
Squid Game expounds on real-life situations experienced by various people from different walks of life. Gi-hun and Sae-byeok struggle to make ends meet and provide a better life for their loved ones. Meanwhile, Sang-woo tackles reconciling how his life made a downward path when he could have done better.
Posing that appalling reality of how rich people entertain themselves by betting on the poor and powerless to risk their lives in a game draws a significant point in the story. Because it is pervading concern in society, even in the virtual setting.
Surely, the series pushes us to be vigilant with our choices. Those small and trivial ones might lead to something irreversible, that would make us stake our life in the end. It also teaches us not to neglect the virtues of gratitude, trust and charity.
Being relied upon by someone is a blessing. That heartbreaking scene between Sae-byeok and Ji-yeong who both put their faith in each other speaks about valuing a relationship. If you can't nurture one, then don't claim it's yours. Despite just meeting in the game, they give their trust without reservations. Something that has been missing in both their lives.
Most importantly, it reminds us to assess how selfless we can be for others. No matter how many times, Sang-woo disappointed Gi-hun, he still chose to forgive him. The small ripple of kindness we earn as we thrive may go a long way in the future.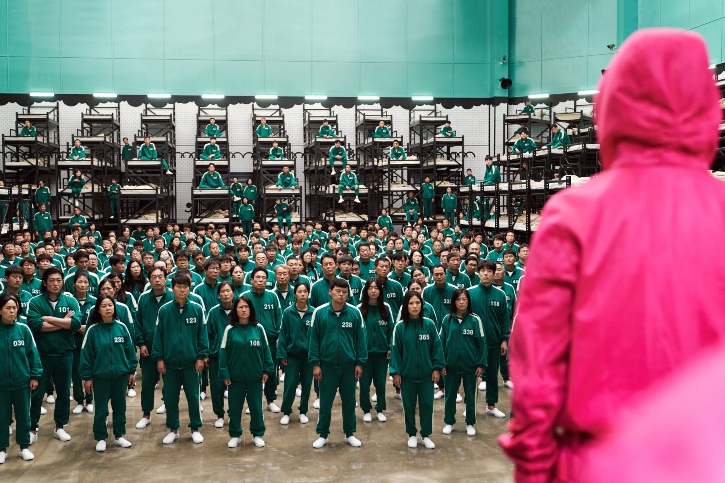 A Stellar Series Not To Be Missed
By the end of the series, Squid Game posed a possibility of a second season and it's hard not to root for it. Hopefully, it will happen.
The series is really daunting to watch. Prepare for the brutal scenes and remorseless realities shown in the series.
More than the relatively thrilling high entertainment value of the series, it also sheds life on priorities adults should focus on. Like how at the end of the day, Gi-hun didn't learn from his money problems, inadvertently causing his mom's suffering, which led to her death. Also, many of us have encountered a few Gi-huns who would blame their misfortunes on others or fate, or the government instead of working to be self-reliant.
It also ruminates on the importance of saving money so as not to get into a bind where you will force to join a dangerous game. In fact, the series also faintly served realistic messages on the risk of investment and gambling as well as the importance of getting insurance.
Definitely, this is one of the best binge-watch experiences for me this K-Drama season. Story and portrayal-wise, it was superbly executed. I have so much respect for Director Hwang Dong Hyuk for the brilliant execution of the plot.
His eloquence impressed me during the virtual press conference. Again, his imaginative rendering of the story he conceived over 10 years ago is worth applauding.
Bravely join the enthralling world of Squid Game only on Netflix. All episodes are currently streaming!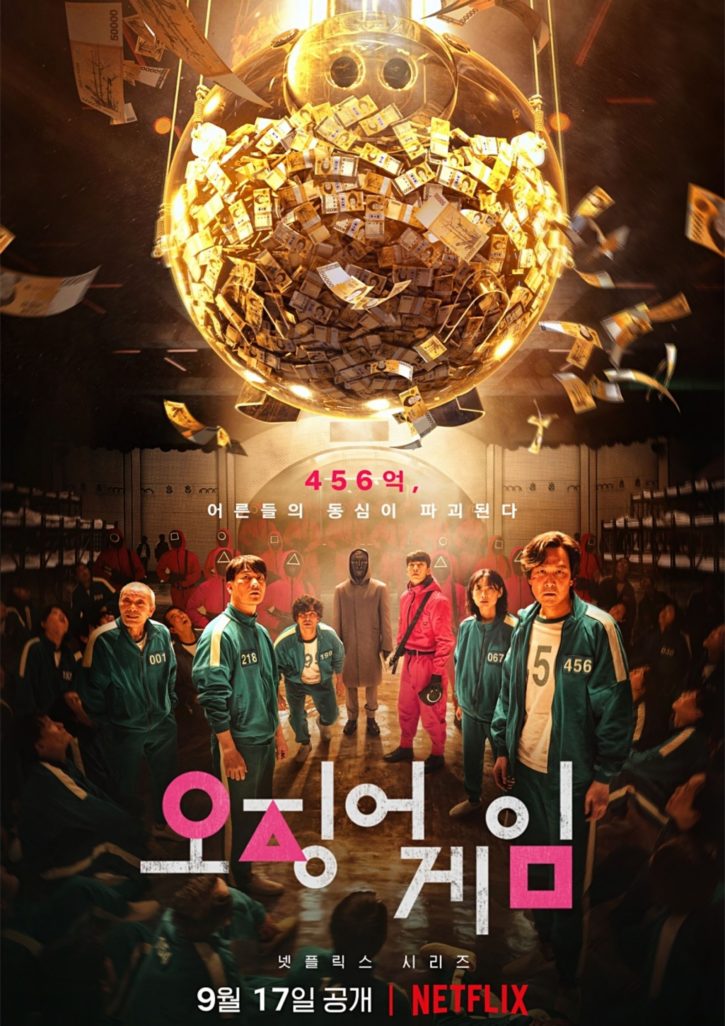 ---
Photos: Netflix
[wpedon id="3227″ align="center"]