Wavve's original X of Crisis features an ensemble cast of Kwon Sang Woo, Im Se Mi, Sung Dong Il, Lee Yi Kyung, Shin Hyun Soo, and Park Jin Joo.
Wavve's original comedy-drama X of Crisis has finally completed its casting lineup. It is based on an original essay loved by readers for its realistic nudge, Director Kim Jung Hoon (Pirates: The Last Royal Treasure) and writer Kwak Kyung Yoon (Love Revolution, SNL series) join forces as the creative team.
X of Crisis is a pragmatic and chaotic comedy in which Mr. A (Kwon Sang Woo) endures the reality of his failing life.
Although he was proud of his successful life, the second act of Mr. A's life was hit by a stock crash, a house price surge, being urged to resign, and having to live a downtrend life. He then faces the reality of his life and opts to reboot his life.
In the drama, Im Se Mi portrays the wife of Mr. A. Giving tantamount encouragement to her husband who struggles with his reality, she is infinitely kind to him despite sometimes being overwhelmed with her temperament.
Meanwhile, Sung Dong Il portrays the role of a neighborhood doctor who appears tired and indifferent to everything. Although he quarrels with his patients, he is more compassionate than anyone else.
He always confuses Mr. A with his harsh words, but he sparingly gives profound pieces of advice that touch the heart as a doctor and senior in life.
There is a lot of interest in the comic synergy that Kwon Sang Woo (Delayed Justice, Queen of Mystery 2), Im Se Mi (True Beauty), and Sung Dong Il (Reply 1988) will create.
Kwon Sang Woo, Im Se Mi and Sung Dong Il To Star In Drama "X of Crisis"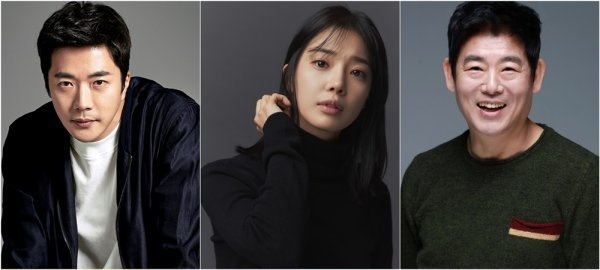 ---
A Comedic Character Ensemble Worth Anticipating
In addition, the announcement of talented actors who will be responsible for completeness and laughter further stimulates anticipation.
First off, the series features a car detailing startup named Lucido that will challenge Mr. A (Kwon Sang Woo) whose dreams of a comeback piques interest.
Lee Yi Kyung plays the role of Woo-jin who is a sales director from Italy who studied abroad. Next, Shin Hyun Soo portrays Andy Jung the narcissistic president of Lucido.
The synergy of the two actors, who will complete the growling chemistry as troublemakers also raises expectations.
Moreover, chameleon and vibrantly charming actress Park Jin Joo adds laughter by transforming into Kim Dae-ri.
Lastly, Ryu Yeon Seok who imprinted his presence through The Killer's Shopping List', suits up as Seok-ho, the finance director who led Mr. A and Lucido to chaos.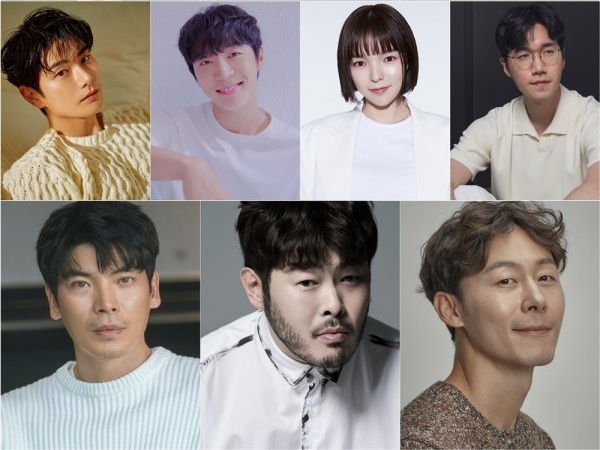 The struggle of Mr. A who meets young people who break their way of thinking and life is expected to become another point of observation.
Furthermore, the role of Mr. A's three best friends, who will maximize the fun, should not be missed. When they cross paths, they are busy dissing and boasting about each other.
Kim Sung Oh, Kim Ki Bang, and Kim Han Joon, respectively play the characters Seung-il, Myung-su, and Seong-wook – Mr. A's close friends.
The production team of X of Crisis promises engaging chemistry that is full of laughter and empathy.
Wavve's original X in Crisis will be released in September.
---
Source: Sports Donga
Photo: Respective Agencies of Aforementioned Actors