Every episode of True Beauty will really push you to be "in the mood for dancing"!
More than its sweet chronicling of young love, It traverses self-esteem battles faced by young people. Its choice of not going overboard with the angst, but focusing on presenting a functioning support system makes it all the more endearing.
Main Cast: Moon Ga Young | Cha Eun Woo | Hwang In Yeop | Park Yoo Na
Network & Episode Count: tvN | 16 Episodes
Streaming Site:  Viu 
Romance/Addictive Meter:
Overall Rating:
Rewatch Value:
K-Dramas of Similar Vibe:

My ID is Gangnam Beauty

|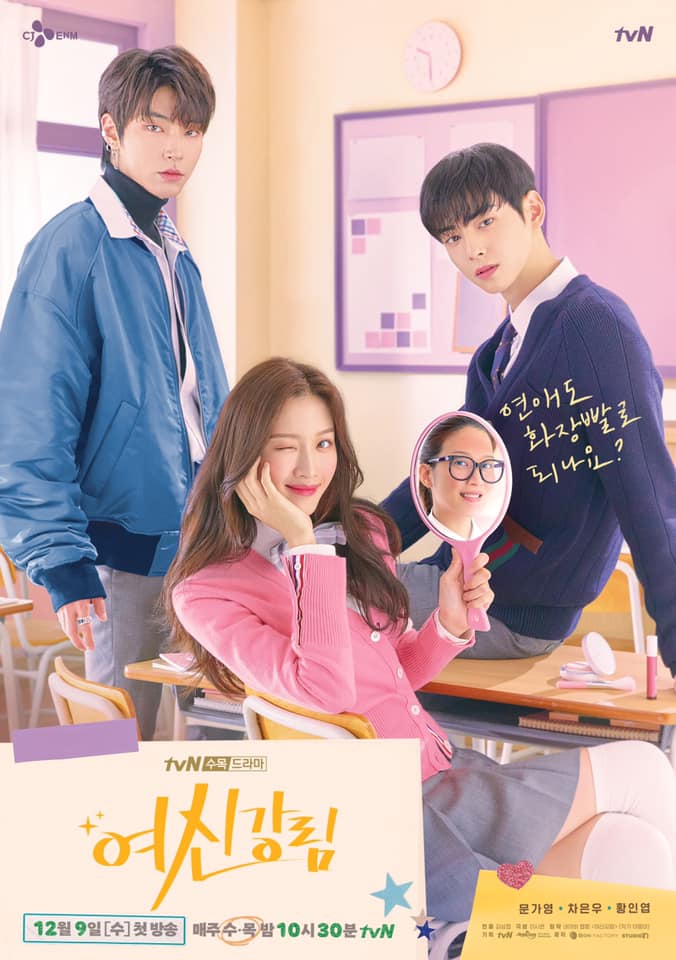 ---
True Beauty Plot Summary
Living as a school outcast and a favorite minion of school bullies in her class, Im Ju-kyung (Moon Ga Young) blames her flawed face for what she thinks to be an inescapable fate.
When her first love confession goes down the drain, she suffered extreme humiliation. Deciding to end her life while standing on a building rooftop ledge, she notices a billboard bearing words of love for a celebrity who passed away.
Waking up from her crazy suicide idea, she halts her plan just as a man who thought she will be jumping rushes to stop her. With her broken eyeglasses, the man gave her a piggyback ride.
At home, she meets a chaotic living room and learns that they will soon move back to their old house. Elated at the news, she plans to start a new life armed with make-up confidence that she recently learned to be an effective mask to hide her facial flaws.
Aside from a new life, a new romance is also on the horizon for Ju-kyung. One that traces back to her childhood. One that sees her true beauty.
---
True Beauty Peak Points
Ju-kyung's Self-Esteem Journey
True Beauty presented a heroine who steadily embraced her flaws while discovering her worth. Ju-kyung stayed true to her spirited character albeit the many inhibitions she had.
At times, she still doubted herself, and that's utterly normal. That's what made her character shine. She was pictured to not winning nor losing to her self-esteem battle, and she's okay with it. A nod to how life should be realized to be something that should not make us feel like we are in an endless competition to please others.
Moon Ga Young owned Ju-kyung's character with such vibrancy that befits the sentiments and rationality of her age. She reminded us how women are made with emotional strength, but it does not mean that agonizing woes can be sustained alone.
Her emotional outburst that led to her family learning of how she was bullied I hope would teach those in the same predicament to open up to their family. Our families won't be a functional support system if we won't let it function.
Likewise, Ju-kyung's determination to aspire a career out of her passion is a lesson for youth to be taken strongly. A lot of people lead a career that does not make them satisfied because it was not what they excel at nor what makes them happy.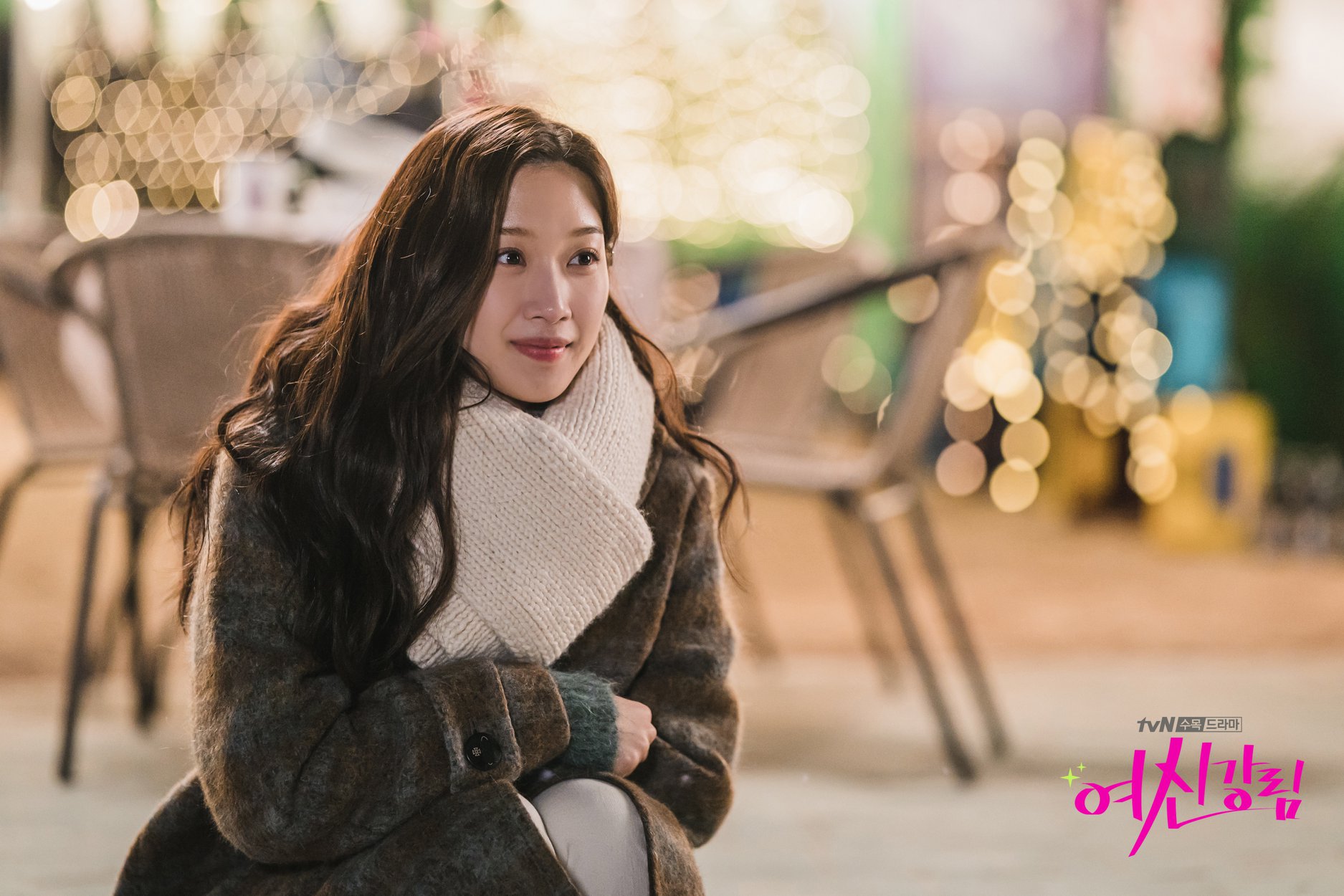 ---
Endearing Love Pairing
I lost count of how many times I quipped Ju-kyung to be such a lucky girl with two equally amazing men vying for her love and attention while watching True Beauty. Albeit cute and familiar, her love drive with Suho was sweepingly romantic and would be enjoyed by the targeted audience.
The writing really knew what angles to pull in maneuvering the addiction to cheer for the love story. Sprinkled with scattered and effective humor, it's not baffling why the drama would subconsciously make you crave for it.
Its relatively high fan service level endured the risk of being tagged "trite" because of smart use of saccharine scenes, sometimes poignant and most of the time adorable.
Cha Eun Woo and Moon Ga Young have both delivered ample romance for their love tale. They captured the awkwardness, the highs, the lows and the reassuring pushes for them to seal the love they both deserve.
---
Meaningful Messages About Youth Problems
Su-ho and Ju-kyung's inner problems have been discussed with the intention to spread awareness of young people's mental stress. A lot of drama lines in the series push contemplation on the agonizing peer pressure that some young people can't take on their own.
That people who might stumble on this drama might be needing at the moment in case they are in the same situation. Additionally, it also highlights the challenges youth face while confronting life realities amidst growing up as an adult. It also raised awareness to parents about problems their children might be struggling to open up.
Admittedly, True Beauty takes the usual elements of youth drama like school bullying and family pressure to obtain high grades. But those side stories did not take over the storyline. It was funneled to capitalize on the series-winning spots such as friendship and young love.
Presenting youth problems at a nice pace, the series was able to execute its healing intention targeting young people. That was specifically achieved in how Soo-jin reconnects back to her friends. It emphasized the usually overlooked virtues youth of today struggles to have – acknowledging mistakes and understanding how forgiveness is two-way.
Entering the stage of creating identity and future, we learned from Ju-kyung, Suho and Seo-jun how to use the right kind of bravery in complicated situations given to them. More than that, we learned how friendship once forged can only be broken mutually.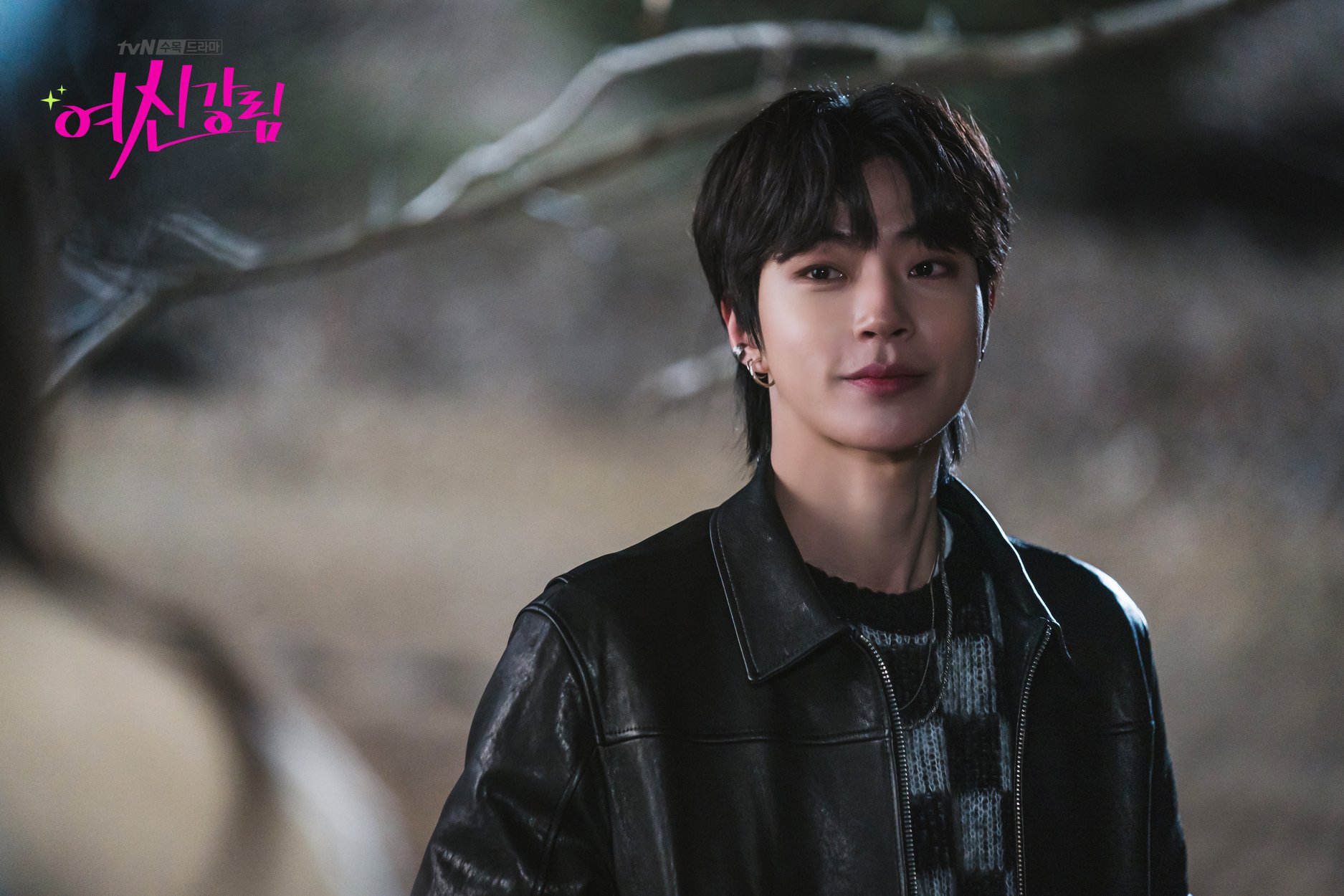 ---
Notable Scene Stealers
As much as we adore the lead love pairing, there was a point when we hope for Ju-kyung-Seo-jun love line. Hwang In Yeop suited up convincingly to the role of Seo-jun leaving quite a prolonged imprint. He put up a fight and deserves a badge as a favorite second lead syndrome this season.
Likewise, Im Se Mi was the life of the party with her rendition of Hee-kyung. Her spectacular role reversal was worth 10 K-Drama oppa combined.
That being said teamwork was apparent in how the narrative reached its closure. While the main cast propelled the love narrative, the supporting characters fueled the zesty spirit.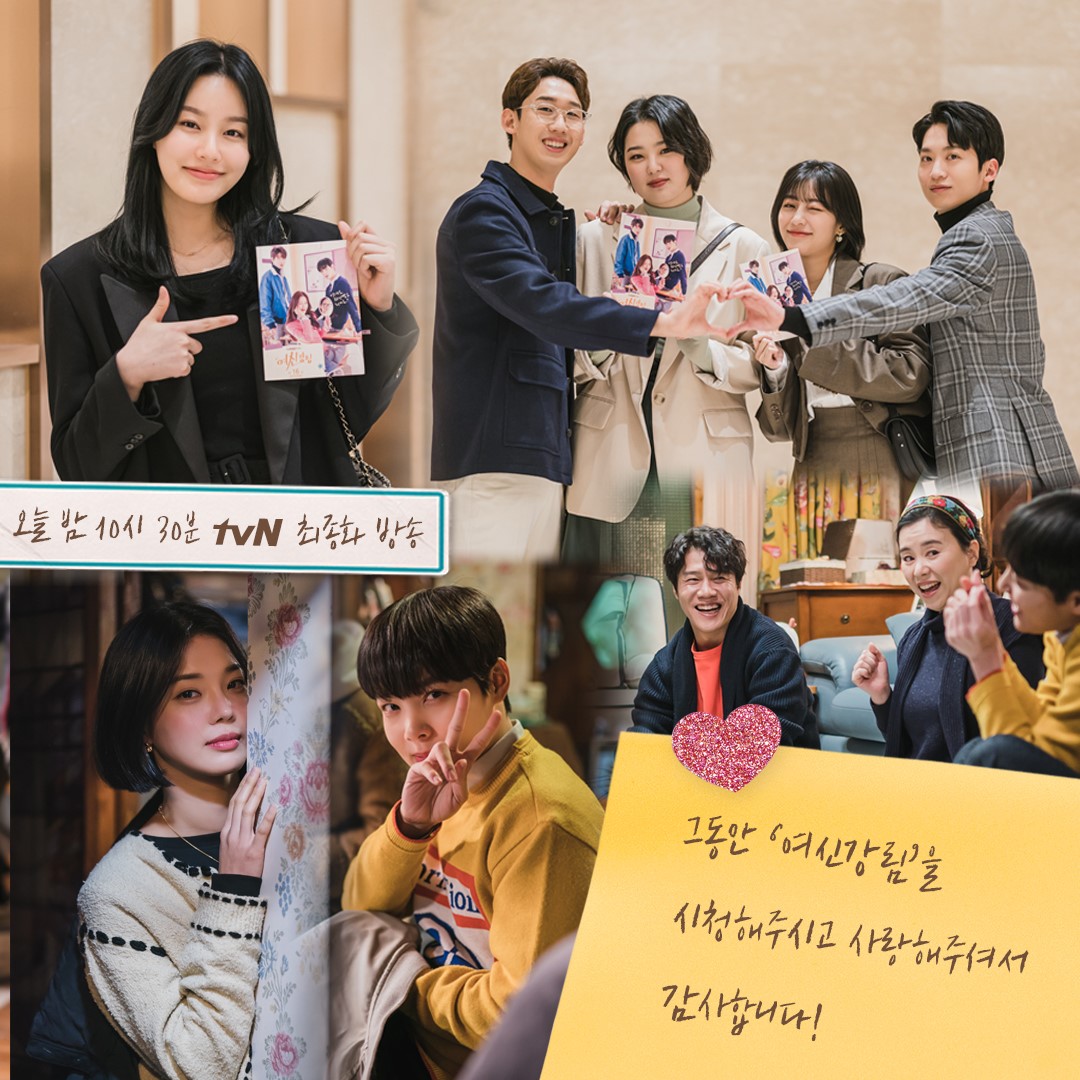 ---
True Beauty Series Musings
Considering my schedule, True Beauty is one of the three dramas I religiously watched weekly because of its upbeat vibe. Conceived with sound perception in avoiding youth romance drama clichés, it can be enjoyed by particularly picky watchers who hate the usual negative and annoying elements of school-set youth series.
Honestly, the engrossingly formulaic rom-com vibe made me feel so bribed when I already got the gist of the story's message past halfway mark of the series. It's not a good thing especially if you easily get distracted. So, consider you're forewarned.
Thankfully, its bright mood with no cool-down storytelling yielded a point of no return but to root for all the characters' happy endings.
I remembered the director hoped to gift a consoling series; and with much vigor, it was successfully realized. A perfect blending of fun and emotional – with make-sense commentary on youth's life and relationships, if you ignore the faint drawbacks, it's quite a sweet ride.
---
True Beauty Drama Quotes
"What could be so hard in your life that you want to die? How could you give up on your life like that? You should try to overcome the difficulties instead."
"Have you even considered how devastated your loved ones would be? Someone might forever live in guilt for not saving you. There's nothing you can do for a dead person."
"Being pretty made a difference regarding how the kids look at me. All except one person."
"I know I'm not in the position to say this, but cheer up. The one who died won't want those left behind to suffer for too long. That's why you should be happy. You must! Okay?"
"It's really mean to mess around with someone's pain."
"Someone told me that crying is a way to cleanse your heart."
"The calories are cheering me up. Thank you Go-woon."
---
---
Photos: tvN
Videos: Stone Music Entertainment