Running an interesting biotechnology and genetic engineering premise, L.U.C.A.: The Beginning packed its 12 episodes with flawless storytelling.
All throughout, the underdog vibe yielded sympathy. But as the narrative goes along, it touched on meaningful messages about human greed leaving an astounding picture.
Main Leads: Kim Rae Won | Lee Da Hee |
Streaming Site: abbyinhallyuland watched L.U.C.A on iQIYI
Thrill/Addictive Meter:
Overall Rating:
Rewatch Value:
---
L.U.C.A.: The Beginning Plot Recap
L.U.C.A.: The Beginning presented the story of Ji-oh (Z-0) a man genetically amplified to have superior genes from various organisms with elevated features.
That makes him a mortal with top-tier strength who can generate electricity to burst or fatally shock humans. His cell-regeneration is also unrivaled. With his genetically modified features, he has been intended to generate profit and prestige for the group of people who work together for his experimental existence. However, he escapes with the help of another scientist who takes pity on his situation.
Years later, he survives but without memories of who he is. When he encounters police officer Gu-reum, the daughter of the scientist who sneaked him out of the laboratory, they collaborate to untangle Ji-oh's cryptic identity to give light to her parents' disappearance.
---
L.U.C.A.: The Beginning Peak Points *Spoiler Alert
Contemplative & Emotional Hero-Centric Story
Ji-oh's story adapted the idea of the "last universal common ancestor". In science, it is a microbe suggested to have spurred life on earth.
From there, the drama of how Ji-oh's existence became the prime validation of a scientist and a creepy cult spiritual leader both playing gods added emotion to his arduous journey.
Given a life he did not choose, knowing his label as a monster; he persistently still wants to know why he reached that state. He is a flawed hero of his own life who opted to not give up in proving that his monster-like abilities do not define his pure heart as a human.
Inescapably though, when he becomes a father his perspective change because his human nature took over with a yearning to protect his child.
A dozen chapters pumped with bait-and-chase scenes, the thrilling ride of L.U.C.A.: The Beginning is kept on an augmented level. You won't shed tears empathizing on the hero's harrowing life, but the agonizing feel truly reverberates, cutting deep in your heart.
It made me want to find a genie and take Ji-oh to him so he can present his wishes to be fulfilled. If that won't work, I have backup plans to plead with any supernatural being with powers to protect him. That's how Kim Rae Won's portrayal of his character impelled me to be so emotionally invested.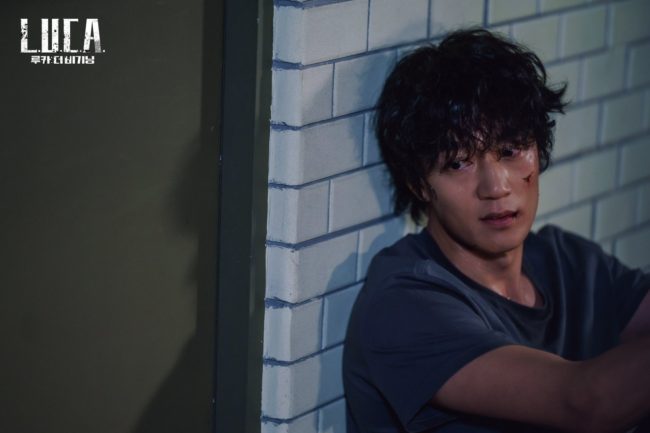 ---
Stellar Villain Structure
Proportionately fitting to the lead hero's impressive portrayal, the villain structure of the series does not disappoint. The antagonizing groups had a lot going on in their circle. Like they have a contest of who can be the most wicked of them all.
Contributing well to the satisfying tragic story are the wielded problems of these villains who made life hard for Ji-oh and Gu-reum. While some are pictured to be quintessential evil, others were packaged with identical off-beam character frameworks like how the lead heroes were sketched.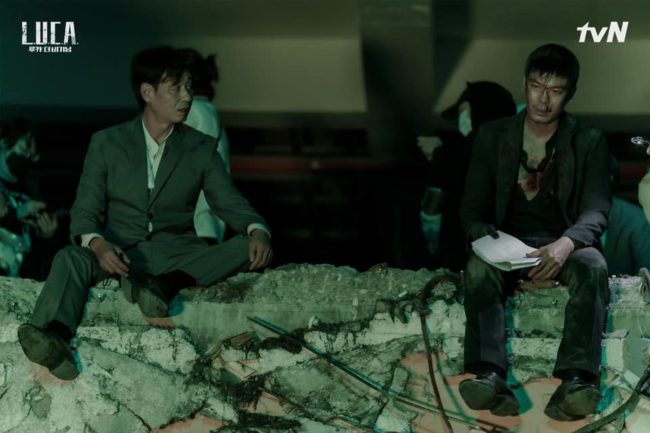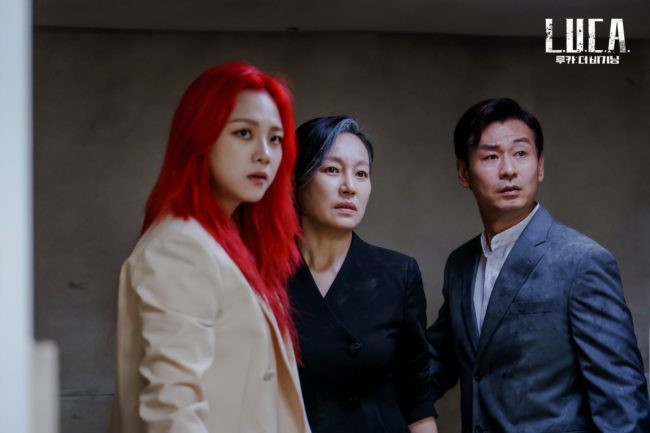 Together, especially in the first half of the series, the allied villains had really induced so much hate. When their interdependence got shattered, it provided a more defined drive to conflict resolution.
These characters and their quenchless selfish aspirations left a reality-biting nudge of what can lead to senseless and selfish human ambitions. At the same time, the substance of their science-based logic cannot be disregarded.
Additionally, the betrayals and redeeming moments of the main leads' closest allies were remarkably conceived.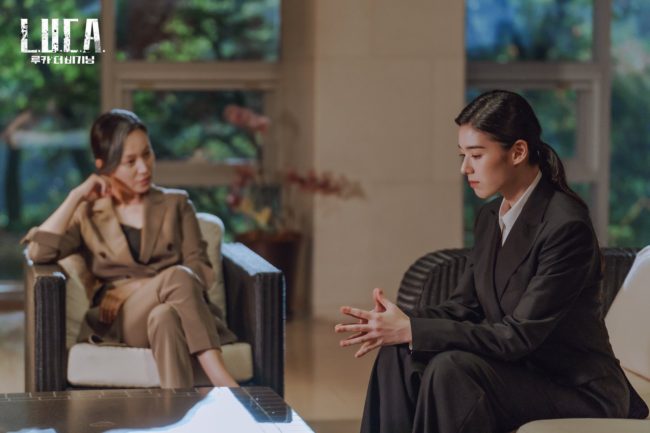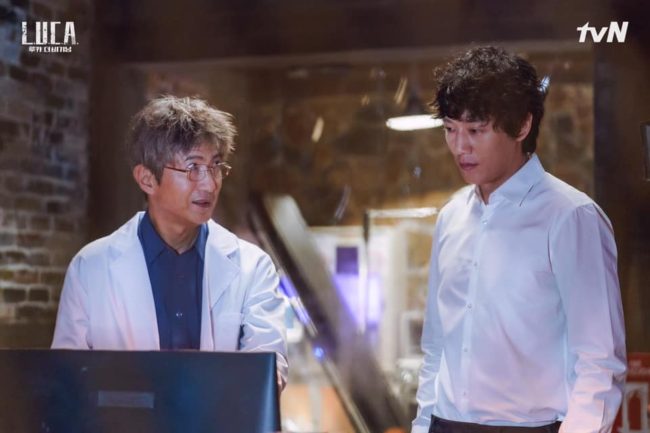 ---
Superb Main Leads Chemistry
Kim Rae Won once again impressed me with his compelling portrayal – a kind of a déjà vu on how I fell in love with his characters in Sunflower and Punch.
Likewise, Lee Da Hee, in a role I never thought she would partake because of her stunning features, delivered persuasively. Even her last-minute inhibition stayed true to her character.
With the limited power given to them, facing a trove of mercurial villains, their characters' synergy brought out the best of the story. Pushed to the edge because of their connection that ran even deeper because of the child that binds them, their apprehensions and frustrations were explained with clarity.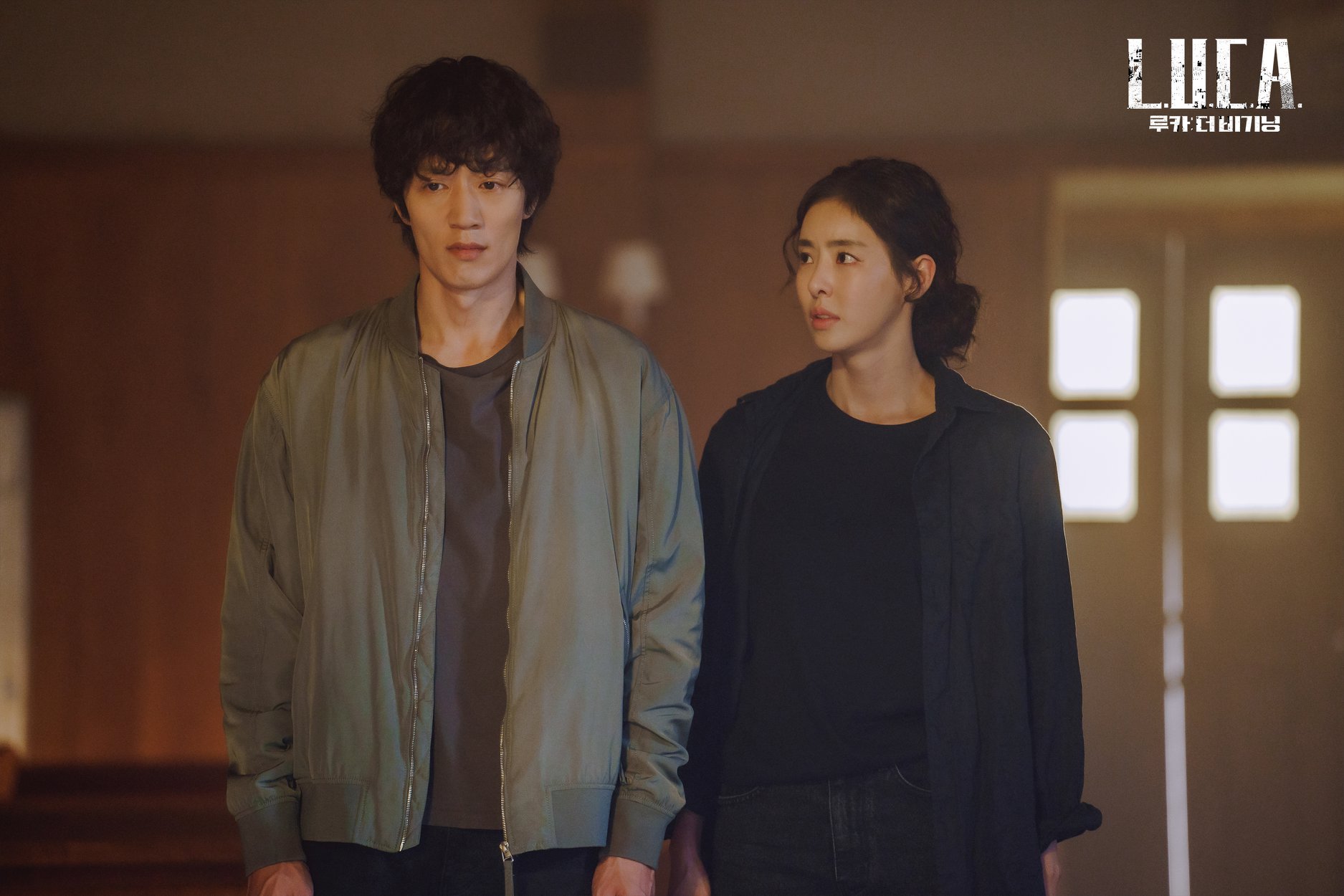 ---
Explosive Action Scenes
An abundance of fight scenes is featured in each chapter of L.U.C.A.: The Beginning. The combat frames are often fistfights and bloody making you wince from virtual pain. If we will award the most badly beaten character in K-Dramaland this season, Kim Sung Oh would undoubtedly win.
At some point, I pity his situation just as I pity Ji-oh. Honestly, all the people moving in the story went to a burdensome life. Flagrantly disturbing, the series itself felt like a disaster movie where survival of the fittest emerged as a recurring catalyst of the storytelling.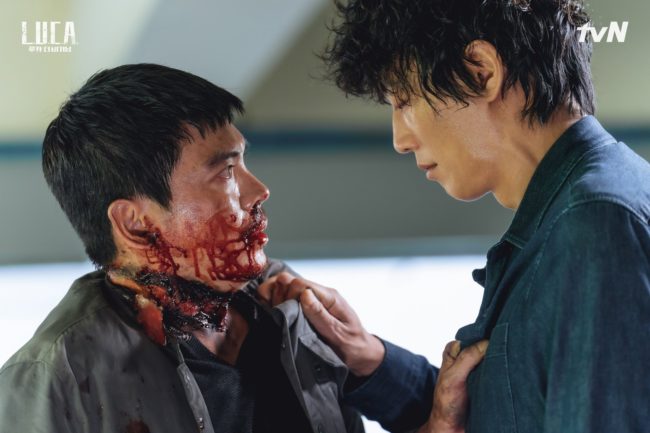 ---
L.U.C.A.: The Beginning Series Musings
Traversing large-scale manifestation of human atrocities, L.U.C.A.: The Beginning is not for the faint-hearted. It also bravely touched on the prevalent and overlooked sad situations happening in spiritual organizations. That is specific to cult groups that are taking advantage of their influence on their members.
Accordingly, the layered biotechnology and genetic engineering concept incite interest in its possibilities. Opting to expound it with an evil objective was a good way of presenting its good and bad points.
One of my favorite scenes in the series was Ji-oh's confrontation with Captain Choi who succumbed to the easy route of selling himself to the devils. Ji-oh spoke about living earnestly as a man to the best that he can.
Down the stretch when Gu-reum and Ji-oh remain firm in their opposing views of handling their child pushes the viewers to feel problematic.
Both have rational positions to what they perceive as best for their daughter, but they have been caught up to the evil intentions of the corrupt people wanting them for their own heartless and unprincipled interest.
---
On What It Means To Be Human
There was no ever-after in L.U.C.A.: The Beginning, so consider you're forewarned. If it did, I would have not liked it that much to be honest. The fading scene of how the beginning of the story becomes the eventual conclusion hints at one of the story's key points of how scientific breakthroughs are equal parts good and bad news, depending on someone's perspectives.
The series highlights its disclosed message defying religious faith, and in times when we just are experiencing COVID-19, it's easy to consider the what-ifs of perfecting human genes.
Truly heavy to be absorbed emotionally and mentally, Ji-oh's story nonetheless engrossed with its farsighted purport. It also left a lingering nudge on the relationship we build. That we only need a few functioning ones like how Ji-oh and Gu-reum who are both deemed orphaned and had since trusted each other.
Leaving me encouragement to not be the kind of wicked people depicted in the series, this drama inspired me to let go of hopeless life battles when persistence seems to be not enough.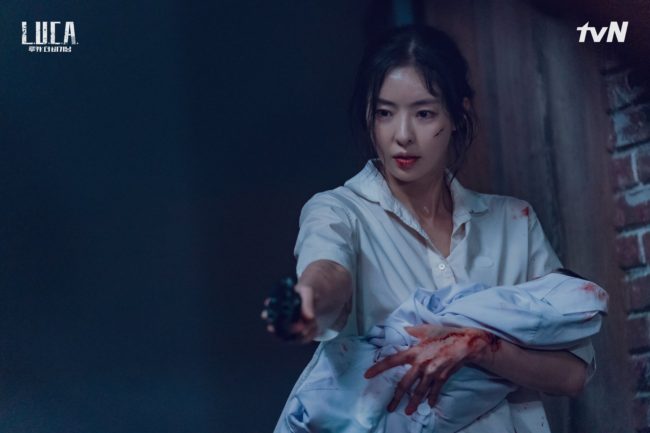 If There Will Be Season 2…
Ji-oh's end-game cannot be questioned, considering he has a backup experience on what it feels like to be ostracized. Likewise, Gu-reum's sacrifice for her daughter to not experience the same fate as her father reels applause.
I'd be honest I was scared that all the characters will just die in the story. Thankfully, it didn't. If season 2 will be planned, I'd be happy to be on board. The part of me who wants happy-ending still wants to explore the story and frost it with an optimistic wrap-up.
If you are up for action-packed series with a sensible storyline, don't miss L.U.C.A.: The Beginning!
---
Photos: tvN