One of the best-written Korean dramas this year, More Than Friends has taken its viewers to stages of love that are equal parts blissful and painful – but ultimately the sweetest in between.
It's interesting to note that More Than Friends is that one drama with such harrowing problems, yet there is not even one single villain present in the story. Remarkably conceived with an amazing cast who owned their roles to the hilt, this series evidently is one of my top drama picks this season.
Note that the finale episode recap is included in this review. So, yes, it's gonna be a long read. *wink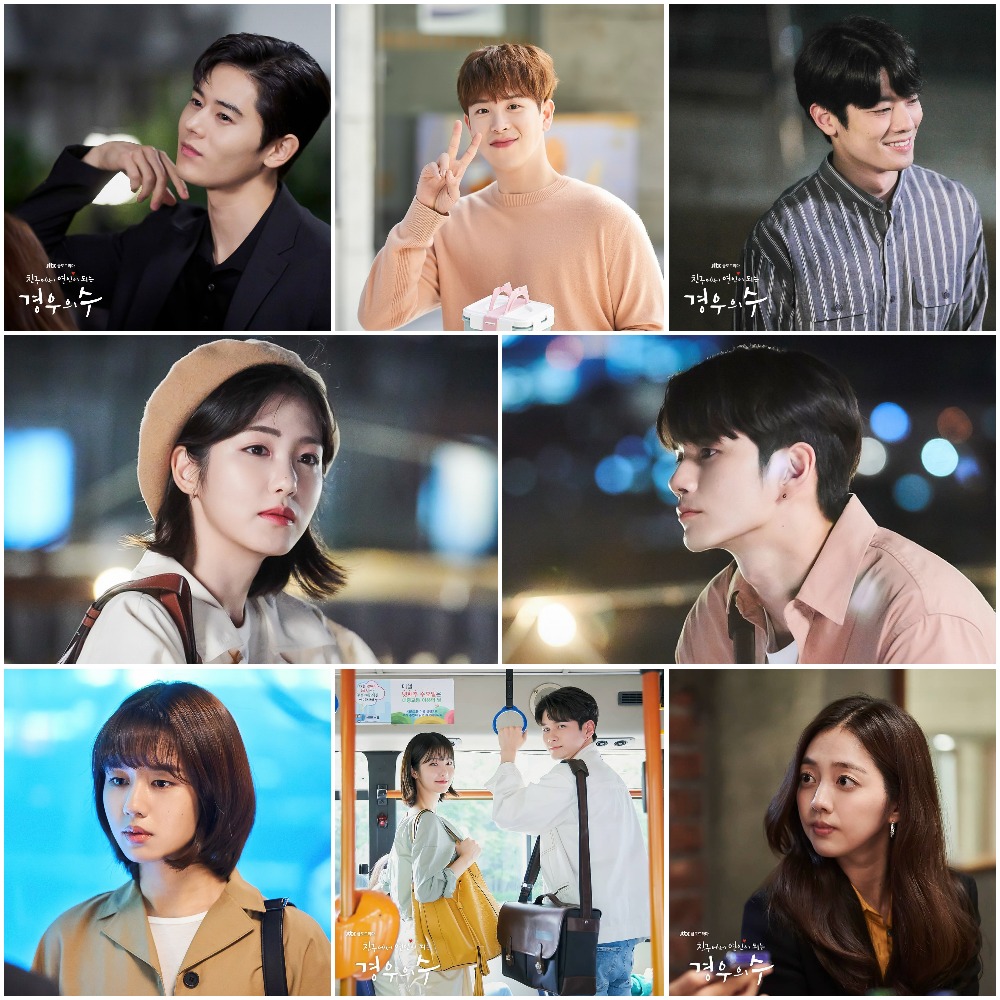 abbyinhallyuland watched More Than Friends on iQIYI
Recaps: 01&02  | 03 | 04 | 05 | 06 | 07 | 08 | 09 | 10 | 11 | 12 | 13 | 14 | 15 | Finale + Review |
Main Cast: Shin Ye Eun | Ong Seong Wu | Kim Dong Jun | Ahn Eun Jin | Choi Chan Ho | P.O | Baek Soo Min
Network & Episode Count: JTBC | 16 Episodes
Official Website: More Than Friends jTBC
Streaming Site: iQIYI | Viu

---
Quick Review
Plot Trajectory: Consistently engrossing with gratifying and sweet ending
Plot Pace: Nicely-paced
Character Portrayal: On-screen chemistry of love pairings/triangle at its best
Writing: Remarkably penned story filled with agonizingly realistic love lessons and heart-fluttering moments 
Watch on a binge or intervals?: Either choices apply
Crowning Moments: Realistic Love Lessons | Friendship Stories | Well-pictured Love Triangle |
Romance/Healing/Addictive Meter:
Overall Rating:
Rewatch Value:
K-Dramas of Similar Vibe: | The Third Charm | Discovery of Love |
---
More Than Friends Finale Episode Recap
"What does love means to you?"
Proceeding with his exhibit, Lee Soo uncharacteristically waits every day to see if Woo-yeon will come. While his parents worry about him, they decide not to talk to Woo-yeon.
Handing a cup of tea to Hyun-jae, Woo-yeon was surprised on his visit. He hands her a paper bag with vitamins to give to Young-hee so that she will accept it. Curious, Woo-yeon asks what love means to Hyun-jae and gets a profound answer to that question.
"While thinking of how much you can do for that person, what you can sacrifice, and what you can put on the line; you feel as though you can do anything if it's for that person.
Feeling jealous of the love between Young-hee and Hyun-jae, he softly chides her of giving up easily.
While the only person he wants to come to his exhibit has not showed up yet, his former love rival visits the photo exhibit and sees the portrait of Lee Soo which made him jealous.
Another day has passed for Lee Soo and seeing a woman casually sharing sweet nothings over the phone made him think of Woo-yeon.
He realizes he lost her for not being able to do the simple things required for their love to prosper, and he knows he will regret it for a long time.
His mom pays a visit again with food for nourishment and to forget bad memories. He corrects his mom that it is not a bad memory for him.
"I liked him for a long time. I liked him a lot. But during that time, I was always curious. Why Lee Soo didn't like me back in the past?"
Politely receiving Lee Soo's mom who came for a visit, Woo-yeon opens up her heart about the nagging question of why Soo didn't like her back in the past. That made her curious if he really loved her.
Soo's mom replies that she does not want to impose on what they both feel, but she guarantees from her point of view that her son likes her a lot.
Confessing how her fear overpowers her emotions, she admits how her biggest problem is her reservations to trust. That even when she may still have regrets or feelings for him; she leans on thinking that ending the relationship for good is what they need.
Countering her thoughts, Lee Soo's mom empathizes with what she feels like as a woman. But as Lee Soo's mom, she asks her to ponder about it wisely.
"Hyun-jae, if you keep doing this, it will be hard for me."
Supporting Lee Soo, Young-hee visits his exhibit with flowers and they talk about their relationships. Having the same situation, Young-hee understands her advice is futile having been on the same boat as Lee Soo.
At night, Hyun-jae musters his courage to bring the vitamins Woo-yeon refused to give on his behalf. She tells him to use it as a chance to hover on her so she won't forget him.
Also summoning her strength in facing Hyun-jae, she tells him how he is pushing her to the edge.
Still, Hyun-jae remains firm in offering himself to be her fortress. Telling her that he still loves her and will always be there waiting at the same place.
"I don't know. There's just a lot of things to fight about."
From a sweet conversation, Jin-ju and Sang-hyuk bicker upon realizing that their wedding photoshoot has not yet been booked.
It escalates to both of them laying down their card of grievances. Sang-hyuk whines about Jin-ju not being grateful for his efforts while she feels like he is insincere with his actions.
Meeting the girls, Woo-yeon suggests breaking up to which the two snides since the wedding date is set and it's normal to have woes when a wedding is being prepared.
Learning that Jin-ju paid the fortune-teller her mom asked to read Jin-ju and Sang-hyuk's marriage compatibility, Woo-yeon asked if she was not scared of meeting her destined love.
Jin-ju gives a resounding answer that also fits to her friends who are both so indecisive when it comes to love.
"Does your destiny carry an ID saying he's your destiny? If I make him mine, he's my destiny."
Impressed at Jin-ju's love perspective, the two motion to Sang-hyuk waiting outside, obviously looking like a sheep hoping to be reprieved of his fault.
Sang-hyuk apologizes and explains how he is really putting in an effort, but just wants to go with her taste since he likes her so much.
Jin-ju cries and acknowledges her fault. She also says sorry for being bossy.
"Did I make you cry again?"
Pondering all the love lessons she got from her friends and even Lee Soo's mom, Woo-yeon rushes to his exhibit when she could not reach him over the phone.
Seeing all the photos with traces of the man she loves, Woo-yeon silently weeps after reading the pamphlet that bears his interview about how she specifically helped Lee Soo learn to love himself by giving her love as well.
Lee Soo finds her and asked if he made her cry again so she whined about why he was not picking up the phone. Accepting her I-hate-you words, Woo-yeon looks straight into his eyes and tells him that she still feels the same, that she still loves him.
Scared that she's too late because Lee Soo was not responding, she embraces him tightly when he walks to pull her back in his arms and tells her she can never be late.
They both apologize for their shortcomings in their relationship. Woo-yeon remarks how they just physically grow older, so Lee Soo suggests they both grow together.
---
"Couples break up for the same reason."
At Lee Soo's place, Woo-yeon cutely worries if they will still be okay since they broke up once and they can't guarantee it won't happen again. Assuring him that he will go back to her no matter what, and be clingy to her until she can't bear it anymore.
Sharing sweet moments together, they celebrate the rekindling of their romance.
In the morning, they eat breakfast together and Lee Soo shares that his mom prepared it. Woo-yeon confesses that she was visited by his mom to give her courage so she can go back to him. She tells him to deliver the good news of them getting back together.
After breakfast, they answer a couple's questionnaire book to get to know each other. But they end up basking in their sweet world. Lee Soo reveals that his happiness is primarily leaning on her and realized how much he incredibly likes her.
---
"I heard you got back together with him."
After watching a movie with Joon-soo, they head to a nearby bench to talk as Woo-yeon confirms she got back together with Lee Soo. Wondering why she keeps going back to someone who makes her cry, she responds that despite the pain and tears, she wants to be together with him.
Sending her off with a happy heart, Joon-soo wishes Woo-yeon to be happy. He truly means it even back then when he knew her as the woman who drunk calls. Wishing the same for him, she extends her hand, but Joon-soo saying her boyfriend is mean to him pulls her closer for a hug.
In his arms, Woo-yeon thanks him for all the comforting and sweet words and for making her see what it's like to be loved and warm her heart. She apologizes for not being able to return the same warmth he gave her.
---
"Do you like photography or me?"
Beautiful days pass by in Woo-yeon and loving relationships. Of course, at times they fight, but they manage to make up for it.
They learn how to compromise and voice out their emotions for them not to misconstrue what they really feel. By fighting often, they make up often – eventually adjusting to each other.
---
"I fell for you 3,840th times today."
Revealing to their friends that they made up, Jin-ju and Sang-hyuk suggest a healing trip. However, the other four friends were not aware that they were signed up to be the crew of a wedding photoshoot when they thought it to be a healing trip.
Promising gifts, which turned out to be their entourage clothes for their wedding, Lee Soo complains about his obviously pro-bono photographer gig. They stop bickering when the promised gifts for Hyun-jae and Lee Soo emerged: those are their ladyloves looking like goddesses in white dresses.
Acting coy, Woo-yeon receives Lee Soo's compliments on how pretty she looks and how he fell in love 3,840th time already. Likewise, Hyun-jae and Young-hee exchange praises.
At night, they set up a campfire, have dinner and go for some karaoke fun. As usual, a round of cute bickering ensues with the pair of couples protecting each other.
---
"If by any chance, the offer still stands, will you marry me?'
Young-hee approaches Hyun-jae and musters her strength to take a chance on their love again.
"I am still ill-tempered, gloomy and will feel things you won't understand. I will still be poor and work hard. If you stay with me, you will also work hard. I'll make you do housework. You'll peel shrimp only for me."
Happily smiling, listening to his Young-hee's proposal, they share a sweet embrace and i-love-yous.
---
"I don't know about other people's lives, but I know what will happen in ours."
Enjoying their well-deserved getaway, Woo-yeon and Lee Soo gaze on their newly-reconciled and soon-to-wed friends playing at the beach.
Lee Soo points out that he is only focused on what their future will be. He tweaked their names which Woo-yeon wrote earlier on the sand to form "Woo-yeon's Soo". He promises that they will continue to be happy since they are destined to be.
Woo-yeon: "This happiness may be fleeting. We may break up. We may be happy forever. We may break up and get back together repeatedly. The possibilities are endless, so I can't be sure of anything. I plan to love you completely today."

Lee Soo + Woo-yeon: Our possibilities may be endless. Even if our timing is never right, my possibilities are all you.
---
---
More Than Friends Series Peak Points
Woo-yeon & Lee Soo's Timing Defying Love
No one has prepared us for the complicated yet addictive love journey of Woo-yeon and Lee Soo. They brought us to harrowing moments in their love confrontation scenes. After that, they took us to a religious congregation event to support their love to prosper through united prayers.
Undoubtedly not the perfect love we all want to have, but realistically it gave us a nagging imprint of why we cannot give up on love. Albeit the emotional strain and uncertainty, there's just a kind of love special to someone's heart.
Just like Woo-yeon and Lee Soo, who became each other's unrequited and true love, the drama traverses love problems often overlooked. I think that's my biggest takeaway from the love pairing's romantic drive.
We can never win on how convincing Lee Woo and Woo-yeon are in their love arguments. They kept us under their spell in understanding their perspectives and emotions equally.
Woo-yeon was probably the most emotionally problematic female lead in K-Dramaland this season, but we love her just the same. She has captured the real sentiment of a woman in love, bound to the possibilities of being swayed by her insecurities, yet knows how to own the love moment she earned rightfully.
---
Realistic Love Lessons
As a staple story genre in K-Dramaland, romance stories evidently struggle to deliver prolonged aftermath in recent years. For a romance series to achieve a "recall", it has to either hit a consistent engrossing narrative by banking on captivating portrayals and stunning screenplay.
That surprisingly was achieved by More Than Friends and with a rookie writer, it is deemed more impressive. More so, K-Drama narratives are typically trite. With the same groundwork, the writing capitalized on the unpredictability of the love quests to be hurdled in the featured main and side love stories.
Among the many heartfelt love lessons featured in the series were pragmatic situations that anyone who fell in love can relate to. Like how "timing plays an important role in a relationship". Timing in the sense of acting accordingly to what needs to be done right there and then, when you want to keep the relationship going.
Apart from that, how the career and economic status connect to any romantic journey, is also shaped as a lingering nudge in the series. That palpable feeling of being never enough for someone with a better life than you have is a truth universally acknowledged. It was specifically pictured from the point of view depicted in the relationships of Young-hee and Hyun-jae as well as Sang-hyuk and Jin-ju.
There was a point when I felt the writer was taking more time than necessary to the circling love fulfillment of these two pairs. But then I realized later, that the weight of their imaginary world situations cannot even compare to how it translates to real life.
---
The bittersweet love triangle
More Than Friends gifted beautiful, but agonizing moments made more stunning with its screenplay. It displays a satisfying picture of a love triangle interestingly because how the three people involved do not make sense sometimes. Then, they give a convincing pitch of why the love is worth it for all of them.
For the most part of the series, I took Woo-yeon's love problem in my real life because of how invested I was in the equally amazing portrayals of the male leads.
Both presented the two kinds of boyfriends a woman would be blessed to have at different times of her life. It's a pity that Woo-yeon had to pick only one. Her choice conveys one of the many love lessons paraded in the series. That love has to be mutually felt, bravely committed to – and earnestly claimed without regrets.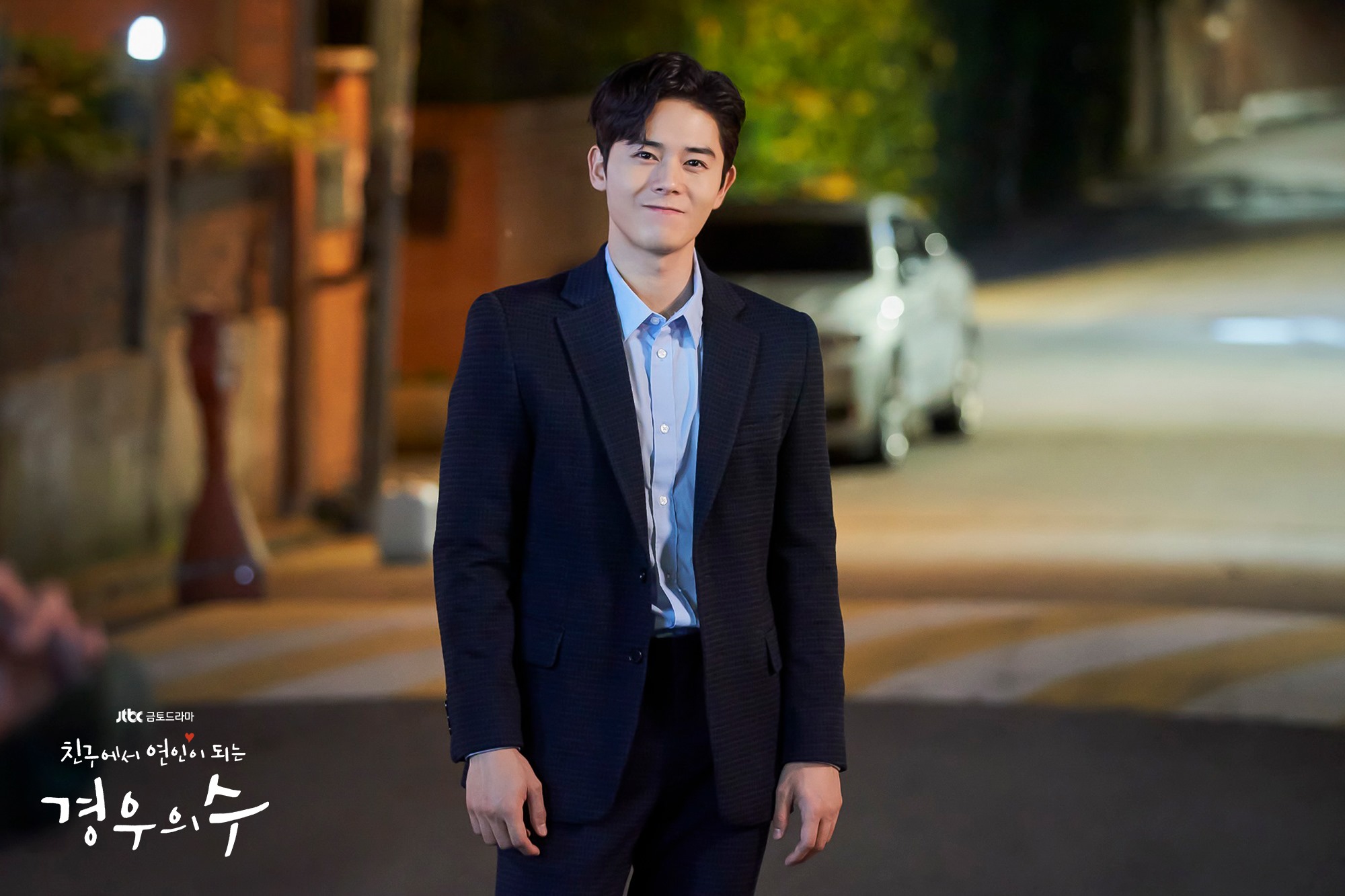 Joon-soo, who viewers would definitely love in the story, made us root for his own happiness. We will always remember him for being one of the best second male leads this K-Drama season.
He painted his character with such unforgettable frosting we thought would never be possible. That is because his character is usually designed for an impossible love scenario that induces hate.
However, his role has truly brought out the best of the love triangle picture since we root for his love, even if it is futile because he has presented his perspective with utmost sincerity.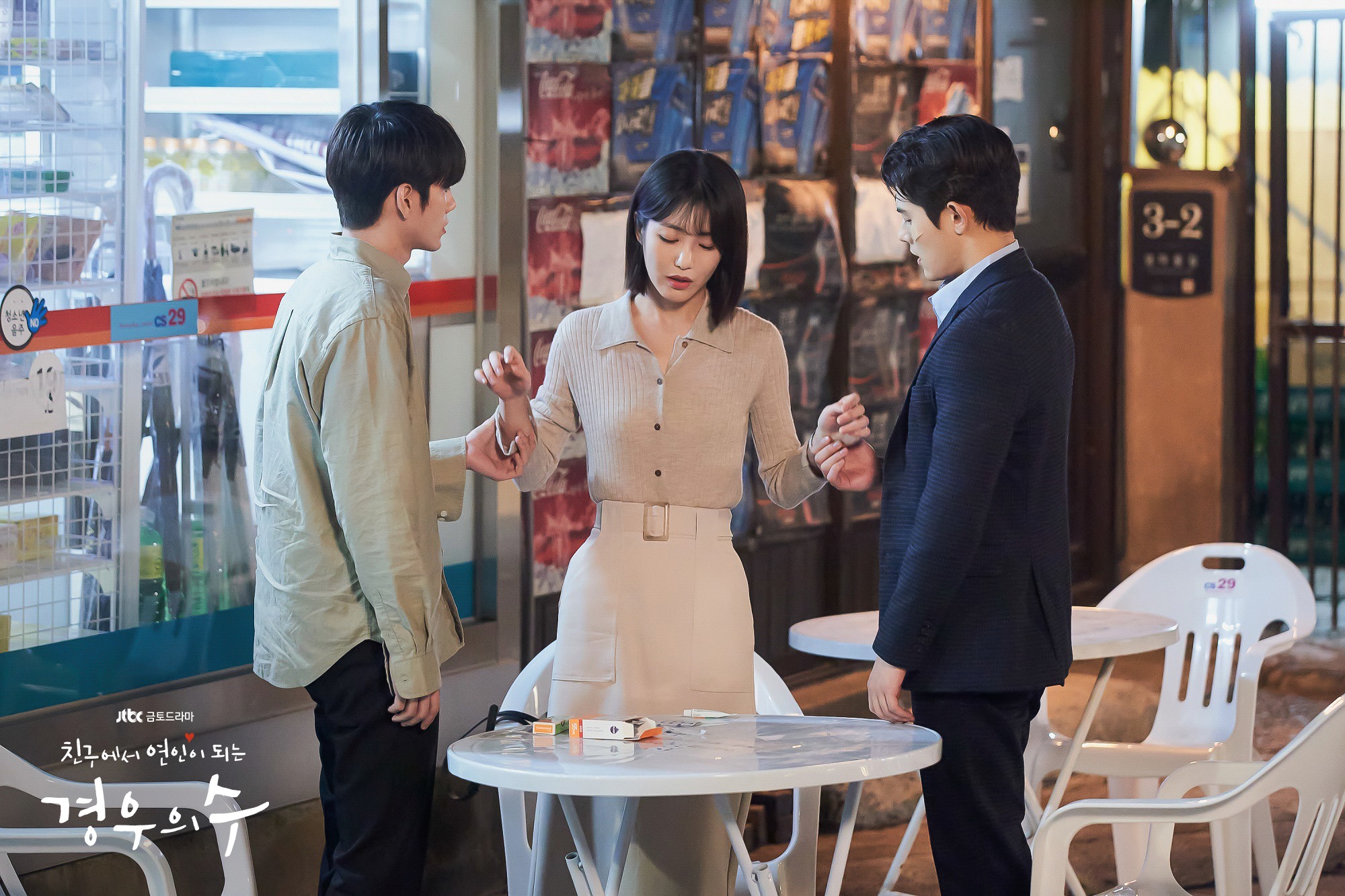 ---
Stunningly-written narrative
Featuring fables, book passages and other literary references, More Than Friends is a treasure trove of beautiful drama quotes. From the love confrontations, life realities, and individual breakdowns; this drama is filled with consoling life and love lessons.
While the bulk of the sentiments is being carried by Woo-yeon, the catalyst to that is how Lee Soo failed to respond to her emotions in all those times he could have.
Misunderstandings in Korean dramas are really scary. In More Than Friends, it is extra scary because the characters tend to have a mindset that refuses to ask and say the right things at the right time. *chuckles
Surely banking on its confrontation scenes, this drama cues Lady Mishil's background music literally whenever Woo-yeon and Lee Soo argue with their emotions. I think a lot of us watching subconsciously, cheer for them while they raise their arguments. We even resign to the key points that make sense in their own perspectives that we cannot refute.
Check out the memorable lines I collated in the feature below.

---
More Than Friends Series Musings
Shin Ye Eun has really captured the girl who could be us – or someone you know, who just keeps going back to her first love. With such distinctly pictured male leads portrayed in stellar flair by Ong Seong Wu and Kim Dong Jun; More Than Friends has never looked back when it carved its phenomenal romance story.
Notably, it consistently highlighted how the female lead confronted her conflicted emotions. Simultaneously, she traversed a new-found "ideal" love – while fighting not to get confused again, by the one-sided love she harbored for 10 years.
Even though it was not imaginatively conceived or deftly directed, the narrative and portrayals have so much heart reminiscent of my other all-time favorites. Nothing flashy, nothing grand – its pure and heartfelt storytelling pushed me to a prolonged rave for its resonating simplicity.
Its cliff-hanging twists were not mind-blowing but totally pierces anyone, who has experienced the same love confusing scenario in the series.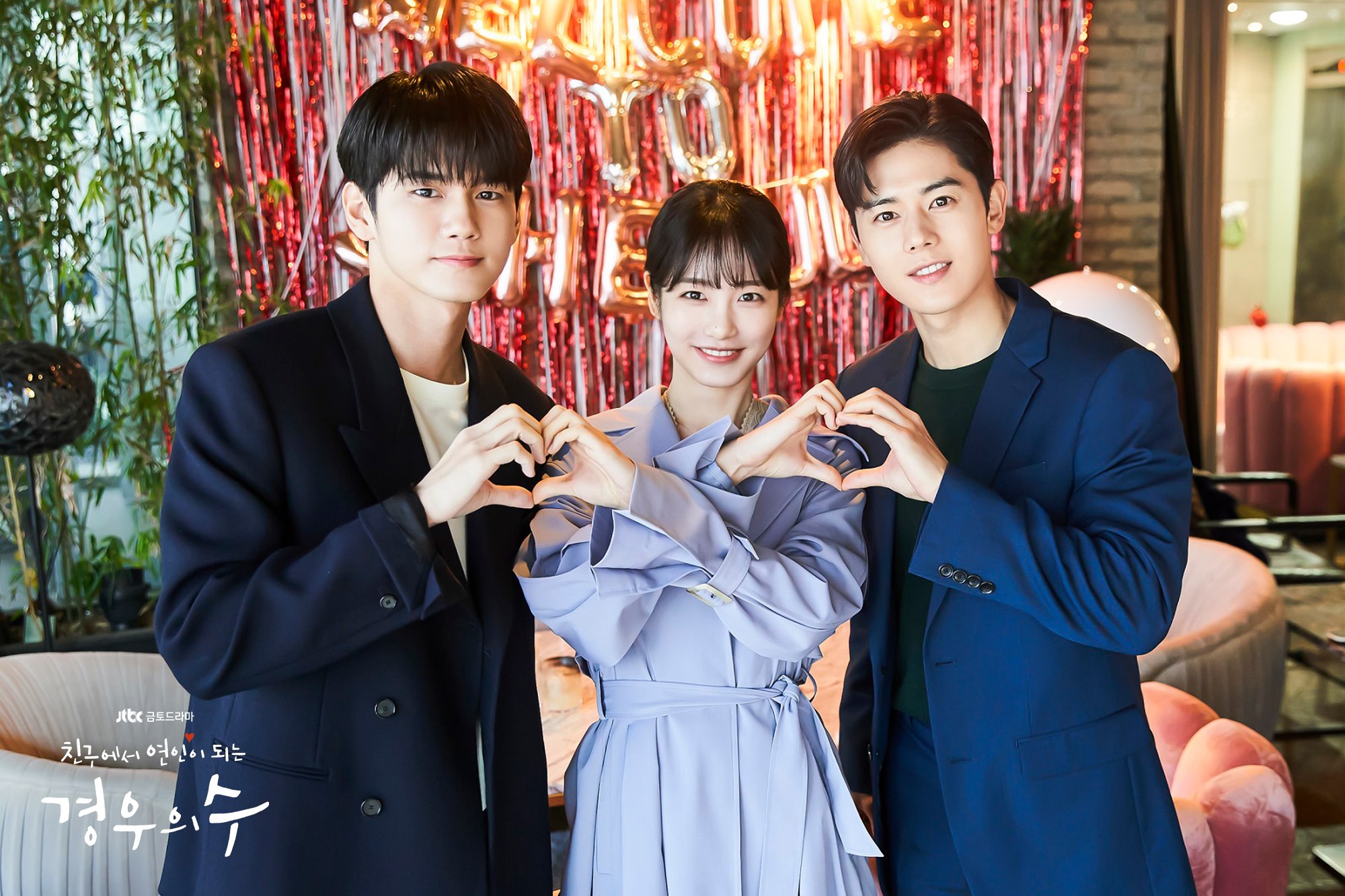 ---
Woo-yeon's Unrequited Love
Since the first episode of More Than Friends, we had joined Woo-yeon in her on-and-off love fixation on Lee Soo. We admired her bravery and got tired of her indecisiveness. Same way as how we hated Lee Soo, but supported him all the way when we felt his genuine love needs to be gratified only with Woo-yeon.
Delving on the idea of how efforts can open a door to love, Woo-yeon, although not completely claiming the courage to move past the knots in her heart, at least knew how to be firm with her decision to not be in a bad relationship.
We saw her going through an array of emotions, some meaningful, but most of the time circling and half-hearted. Taking a break to sort her feelings though, seemed to have led to what her heart really wanted. Her heart seemed to be beating for only one person.
Her nature has been consistent since day 1. Instinctively drawn to an inescapable love fate, we saw her at least learn how to value herself more.
That poignant scene when she came clean to Joon-soo, that she cannot un-love him reflects her growth. Indeed, her character was hard to tackle owing to how she was pictured to have glorified the idea of first love. So much to the point that it could have self-destructed her if not for Joon-soo.
Whoever the writer of More Than Friends is – he/she really did a great job on its stunning storytelling.
The superb screenplay has taken us to the highs and lows of unrequited love, which lost its footing because of bad timing and misunderstanding. Yet, it still went back to how love is truly felt in reality – accepting pain because love is never a pure kind of bliss.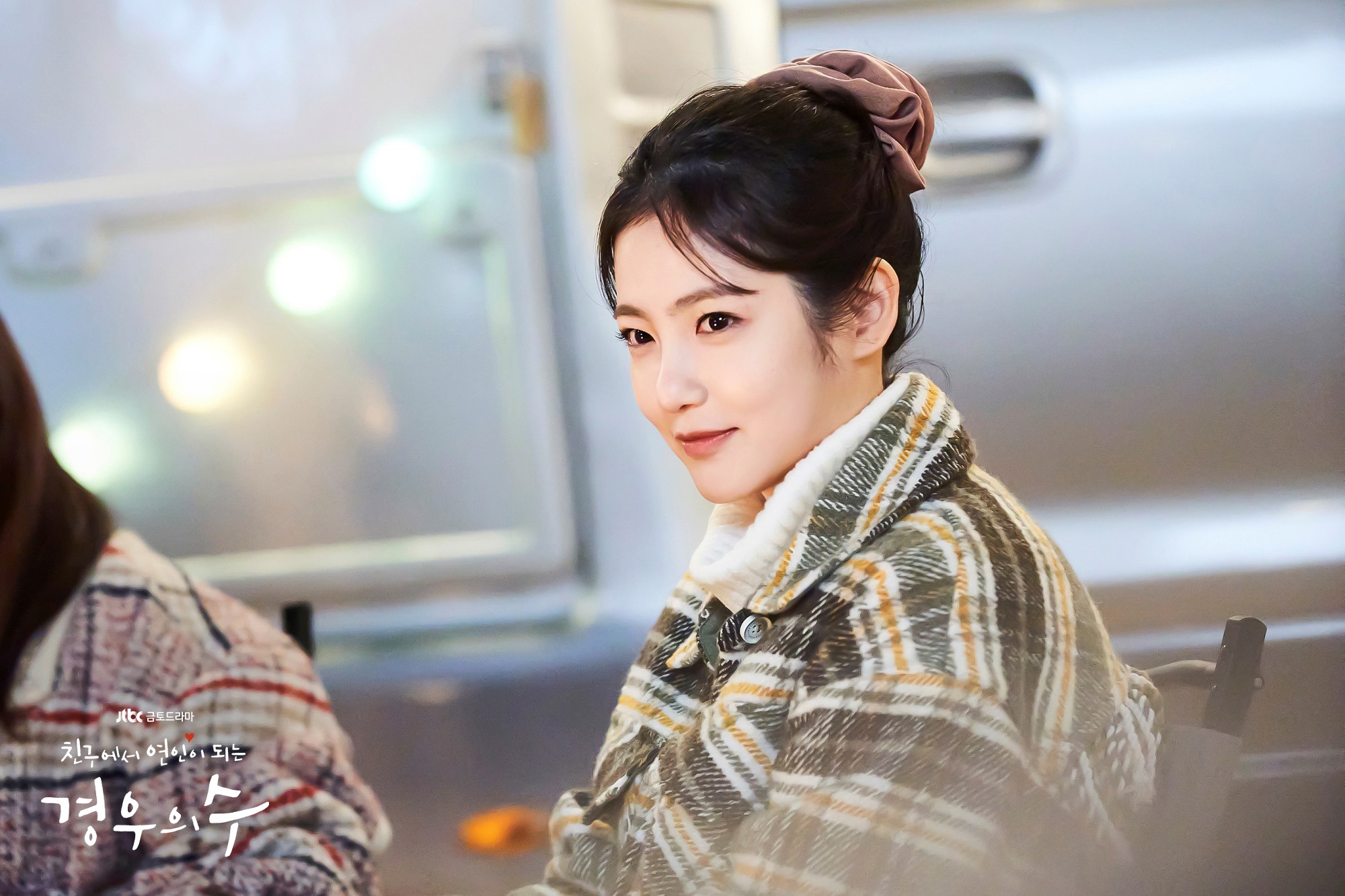 ---
Love and friendship
More Than Friends flowed into the kind of love story where romance and friendship are equally served. That has been one of those things this series gifted us. It did not go to impossible lengths and harrowing love problems.
All three pictures of love presented in the series describe the kind of love where memories and being there for each other matter.
Come to think of it, the three girls have been tackling the same problem from day 1. Woo-yeon tackled a love that is hard to move on; Young-hee kept going back and forth about whether she will get married or not, and Jin-ju just wants to have a boyfriend.
Such typical problems that all women can relate to and have gone through during the course of their lives. Thus, making More Than Friends such a consoling and familiar watch.
---
Why you should watch More Than Friends?
More Than Friends pictured characters we know and might be who we've been when we fell in love at some point in our lives. Those times when we can't process our emotions well. Those times when we were unreasonable and kept clinging to the idea of love when it was just hurting us in the process.
While Woo-yeon's situation of being torn between two lovers was not something new in K-Dramaland, it drew an interesting flavor. Because she was a reminder of a woman's most memorable love phase. The kind that is beautiful, confusing, and painful but worth fighting for. Those are the blessings of love she received from Lee Soo and Joon-soo.
More Than Friends is globally streamed on iQIYI, Netflix and Viu.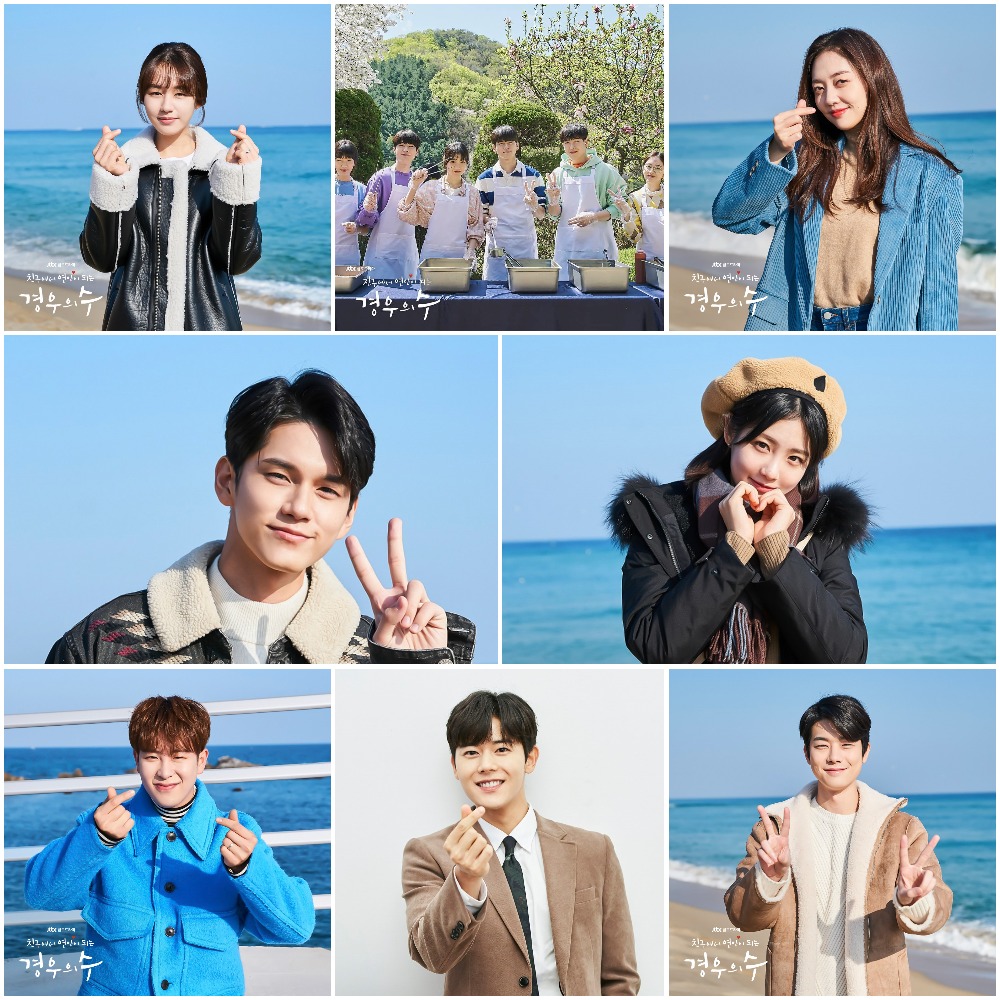 ---
Photos: JTBC
More Than Friends Photo Gallery below.