Finding comfort amidst the chaos, Weak Hero showed how things can shift in a blink of an eye.
After all the devastating happenings, the trio proved that they can conquer it all together. Weak Hero showcases how one's presence can influence you to become the strongest version of yourself. The characters will surely leave you with mixed emotions.
bea denise watched Weak Hero on Wavve
Episode Recaps: 01 & 02 | 3-6 | Finale + Review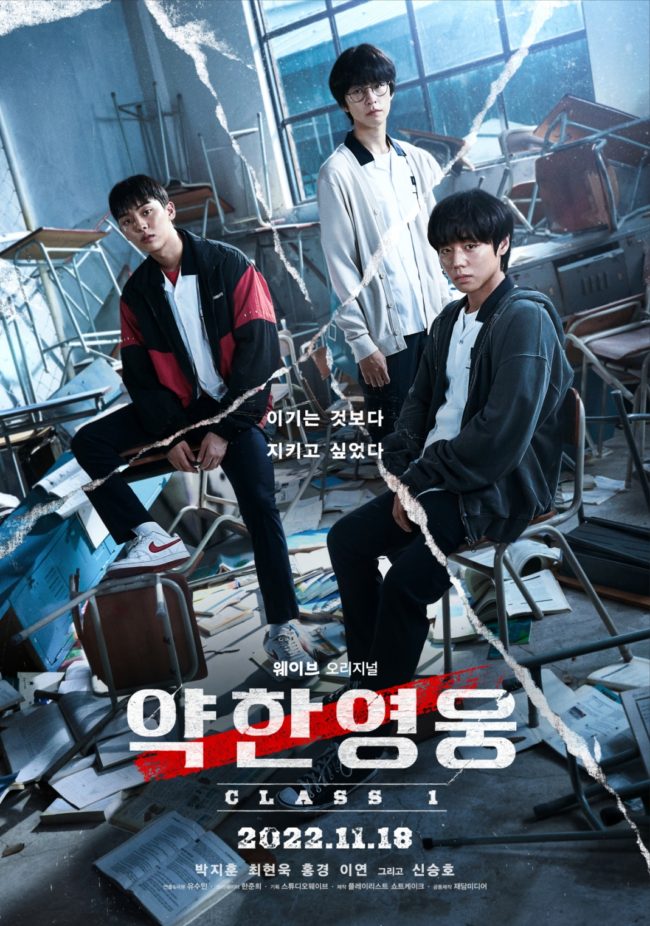 ---
Weak Hero Quick Plot Recap
Weak Hero is a story about Yeon Si Eun (Park Ji Hoon), the school's top student, becoming the next target of the class bully Jeon Yeon Bin (Kim Su Gyeom). He thought that Si Eun would be obedient to his demands as he seemed physically weak. Yet, Si Eun showed that he is untouchable.
Along the way, he became friends with Ahn Suho (Choi Hyun Wook) and Oh Beom Seok (Hong Kyung). Their friendship started when Si Eun faced an emergency with the gang. 
The characters have their personal past issues that led them to who they are today. Due to miscommunication, the strong affection became a devastating occurrence. The trio that was once inseparable became each other's worst enemy. 
Park Ji Hoon Opens Up About How He Poured His Blood, Sweat, And Tears To Bring His Character To Life In "Weak Hero"
---
Weak Hero Finale Highlights
"We were all close."
Si Eun (Park Ji Hoon) found out that Beok Seok (Hong Kyung) was the mastermind of it all. He warned him to stop already but things get out of hand. No matter how furious Si Eun (Park Ji Hoon) is, he still can't put his fist on Beok Seok (Hong Kyung)'s face.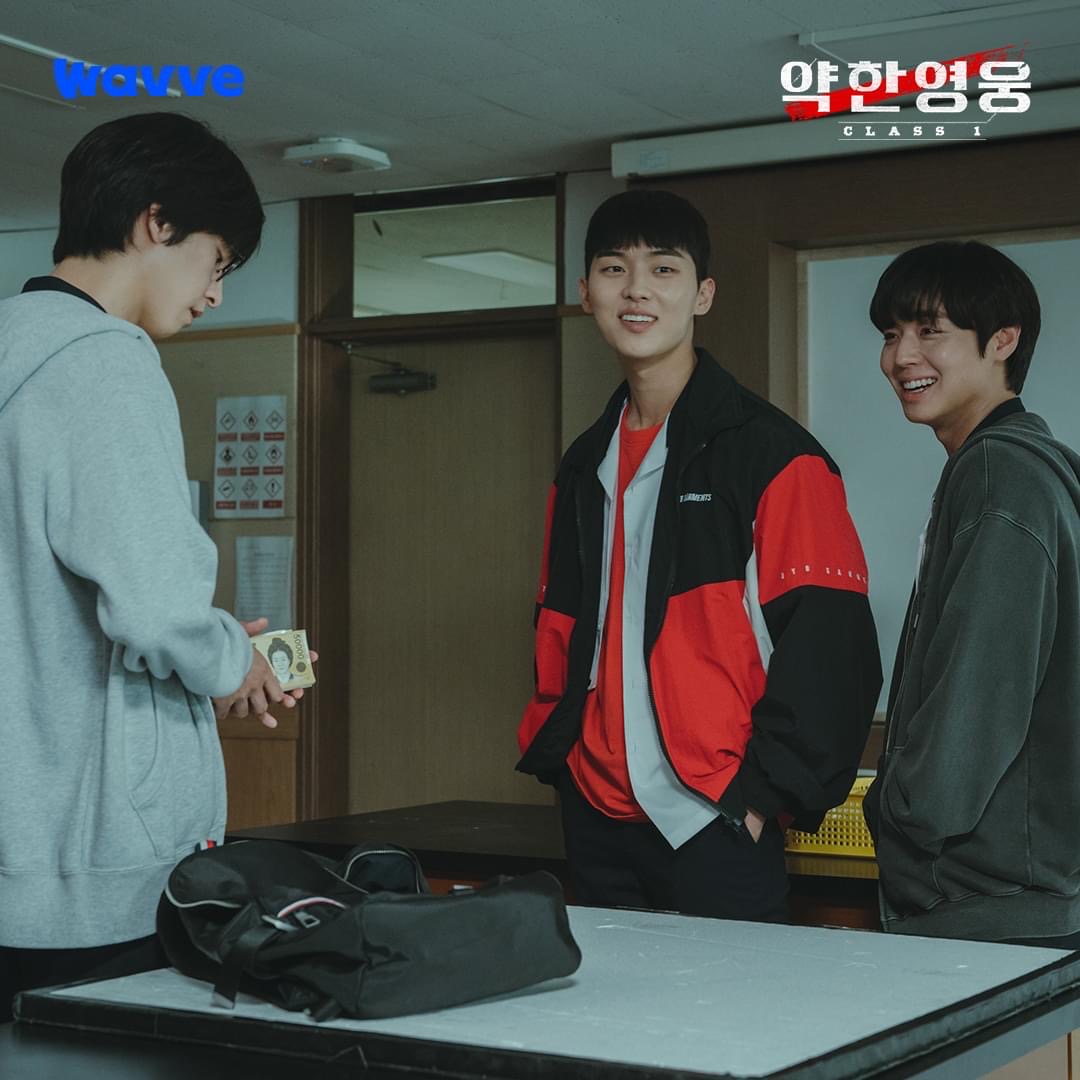 "You're such a weirdo. Do you know that?"
Suho (Choi Hyun Wook) regained consciousness and the first person he saw was Si Eun (Park Ji Hoon). He knows how much Si Eun values his grades. Yet, he skipped the exams to stay with him.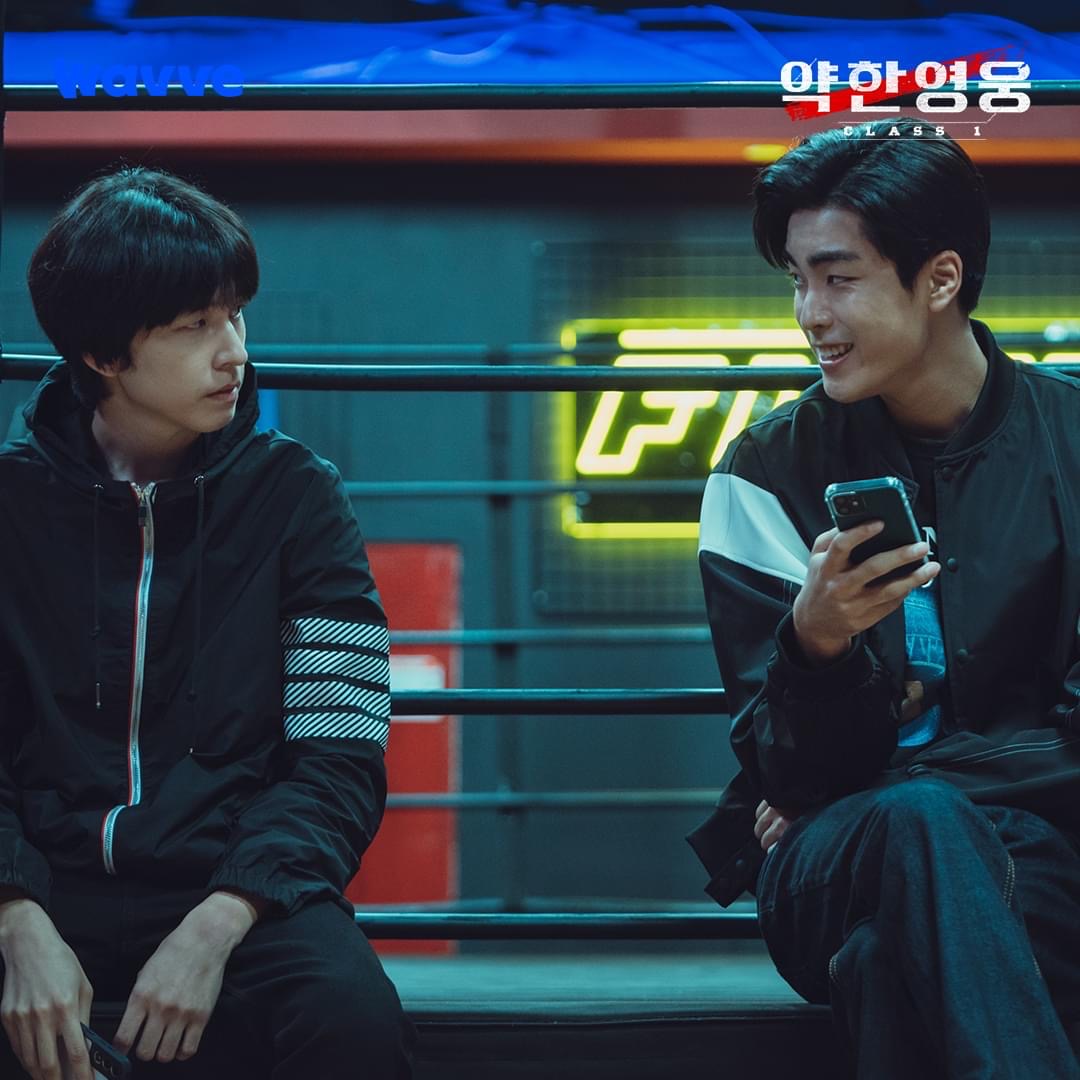 "You guys are so predictable. Does this fill your ego?"
Yeon Si Eun (Park Ji Hoon) transferred to another all-boys school. The school's bully approaches him saying he will be the class' dog from now on. Little did he know that Si Eun can reveal his combative attitude at any moment.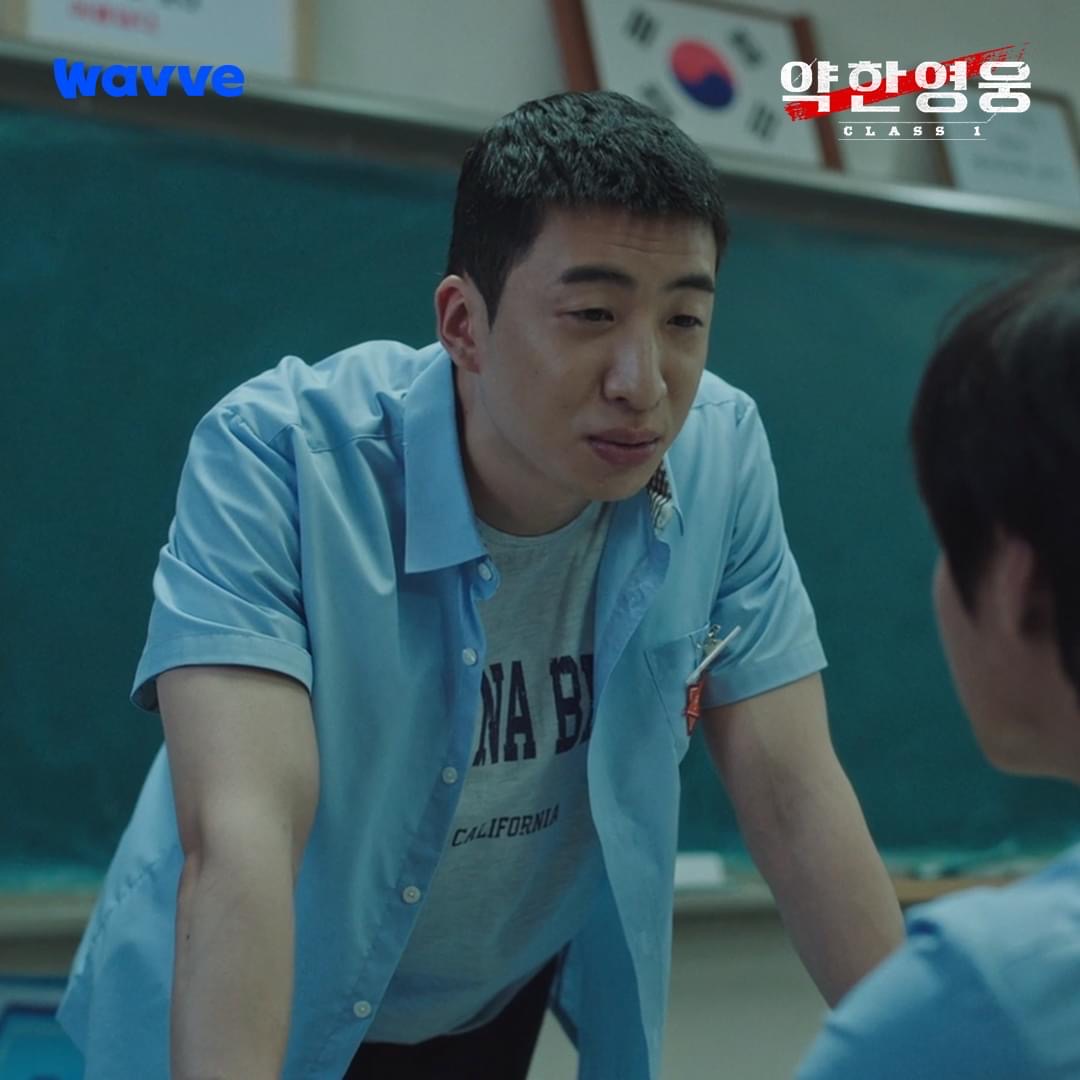 ---
Weak Hero Series Musings
Weak Hero tackles how people are greedy for power, how friendship can be ruined in one snap, and how parenting can influence a child's behavior. The drama is not suitable for everyone as it may trigger traumatic experiences.
The black and white filter, the slow-mo effect, and the dramatic music in the intro set the mood of the story. It conditions your mind that you will be emotionally attached to the story. 
I was also amazed that the clicking sound at the end feels like Si Eun (Park Ji Hoon) is using Pavlov's experiment to the viewers. It encourages the viewers to click on the next episode.
In addition, I appreciate how the series plays with the hues. Normally, a warm tone is used to indicate past events. However, they use it to emphasize the time of the day.
Overall, it's a good thing that they released the first eight episodes in one go. The viewers became more engaged in the next season. It was also predictable that Si Eun would encounter another adventure at his new school.
Also, Seok Dae went out of the picture after the scene at the police station. He invited Si Eun for a meal after everything fell into place. I'll take that as a clue that he will be part of the Weak Hero's next adventure.
---
Photos: Wavve