The Extraordinary Attorney Woo star displays her natural beauty during the autumn-themed pictorial with Marie Claire and Jo Malone London.
Park Eun Bin continuously receives love and attention for her excellent character portrayal and passionate performance as Woo Young-woo. ENA's comforting series has successfully ended after premiering its 16th episode on August 18.
Recently, the talented actress posed for the September magazine issue of Marie Claire featuring Jo Malone London products.
K-Drama Review: "Extraordinary Attorney Woo" Empowers The Message
To Appreciate An Imperfect Nonetheless Beautiful Life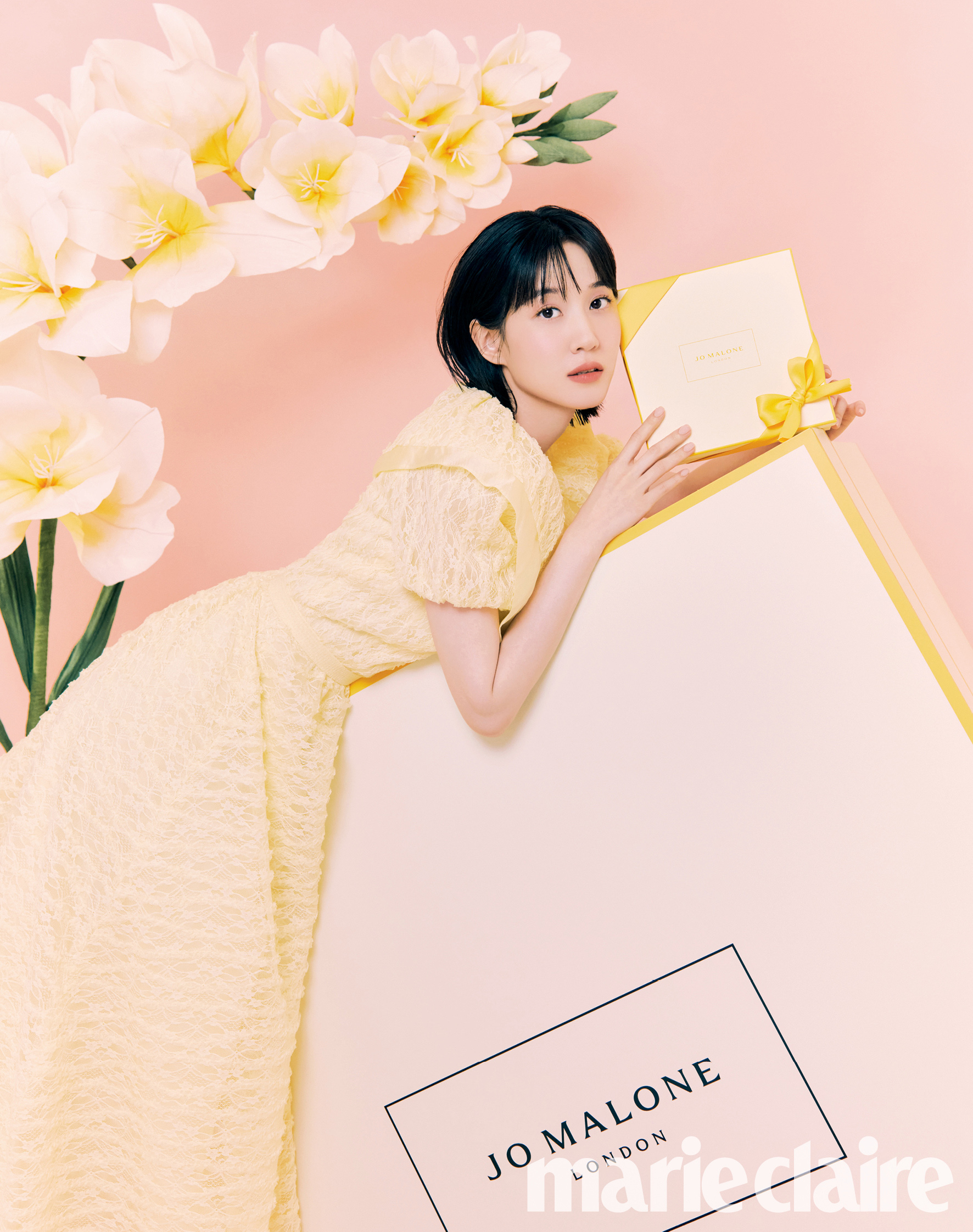 ---
In the published pictorial, Park Eun Bin shows her flawless clear skin and beautiful appearance in a natural-looking atmosphere. She even wore matching yellow and white color laced clothes, exuding more of her lovely and pure charms.
Park Eun Bin gracefully poses with Jo Malone London's English Pear and Freesia. This cologne has a fragrance depicting the ecstatic moment of the British orchard in the golden autumn.
With the best fragrance that captures the moment, it has the freshness of ripened pears. It coats in the scent of a bouquet of white freesias and pumpkin.
Also, the fragrance is characterized as pure yet elegant with a subtle hint of patchouli and woody.
Following this, the English Pear and Freesia Special Edition will be introduced to the public on August 26.
Moreover, this special collection consists of cologne in a bottle, a perfect gift you can buy for yourself and for your loved ones.
More photos and videos of the stunning actress with Jo Malone London will be on Marie Claire Korea's official website.
---
Source: Namoo Actors, Marie Claire
Photos: Marie Claire