In the newly-released drama stills for At A Distance Spring Is Green, Park Ji Hoon attracts attention with his dazzling visuals.
Intended to showcase the young people's lives when viewed from a distance and viewed from up close, At A Distance Spring Is Green follows the story of college students who struggles with their lives.
One exciting point to watch out for is the combination of brilliant young actors that come together on one small screen.
---
Park Ji Hoon plays the role of Yeo Joon, a freshman student in the Business Administration Department at Myeong Il University, who grows from a wealthy family. Despite his handsome appearance, pleasant personality, and good social skills, deep within, he has his own wounds.
Park Ji Hoon's character will undergo the process of change and growth as he forms complex relationships with Kim So Bin (Kang Min Ah) and Nam Soo Hyun (Bae In Hyuk).
In the drama stills released, Park Ji Hoon exudes his fresh aura as a college student. Although he's smiling brightly on the first picture, his eyes speaks utter sadness on the next one. From the picturesque visuals to the refreshing colors, Park Ji Hoon's character was demonstrated.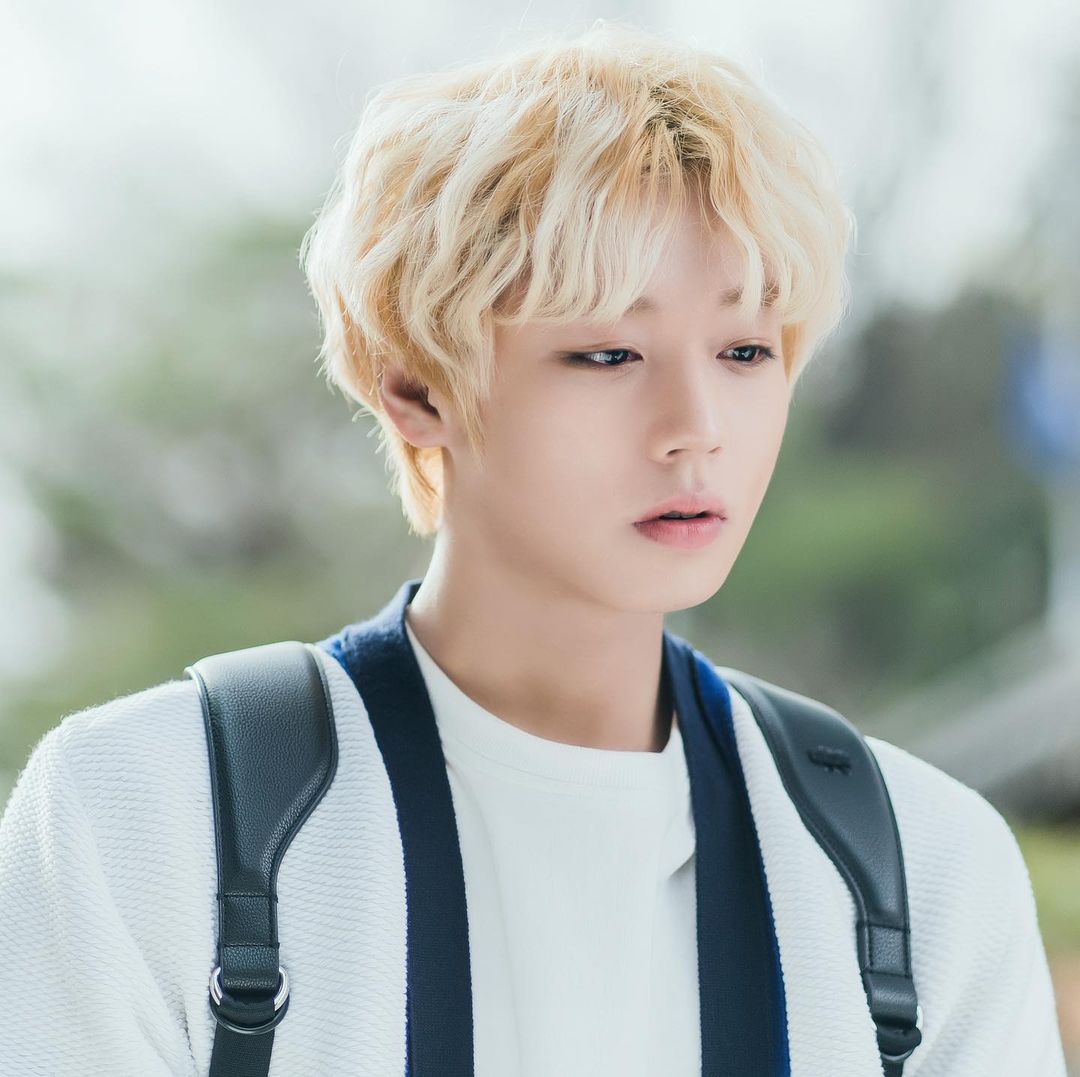 Ahead of the drama's premiere, Director Kim Jeong Hyeon said, "When Yeo Joon is with other people, he is the bright and kind person who hides his scars with a smile. But when he's alone, he takes off that mask and becomes sad and gloomy."
Discussing the aspect of his role, Park Ji Hoon explained, "I wanted to show my own version of Yeo Joon, so I researched and analyzed the original character in my own way."
At A Distance Spring Is Green will premiere on June 14 at 9:30 PM KST via  KBS2.
Global fans can watch it on iQIYI.
---
Source: OSEN
Photos From: Victory Contents