The cast of the action-packed drama, 
Revenge of Others, 
reveals their training and body conditioning preparation in a recently held drama presentation.
Led by Director Kim Yoo Jin, Disney+'s original series Revenge of Others concluded press conference heightens expectations for its combined youth and revenge genre. Actors Shin Ye Eun, Lomon, Seo Ji Hoon, Jung Soo Bin, Lee Soo Min, and Kim Yoo Jin attended the presentation.
"Revenge of Others" Commands Attention With Lead Stars Striking Posters
Teen revenge thriller drama Revenge of Others is a Disney+ original series that follows the story of a girl named Chan-mi (Shin Ye Eun) pursuing the truth of her twin brother's death.
Moreover, the drama also tells the story of Soo-heon (Lomon), a boy whose life gets entangled in a binding incident while seeking revenge against a world full of injustice.
In the press conference, Director Kim revealed how the drama was formed. 
"It took three years from the planning stage. I was thinking about doing an academy product, but writer Lee Hee Myung, who worked with me on The World We Met Again, gave me the idea of a story in which a teenager is the protagonist. The story was really fun. Genre-wise, I thought it would be a different story from what I had seen before, so I didn't hesitate to join it."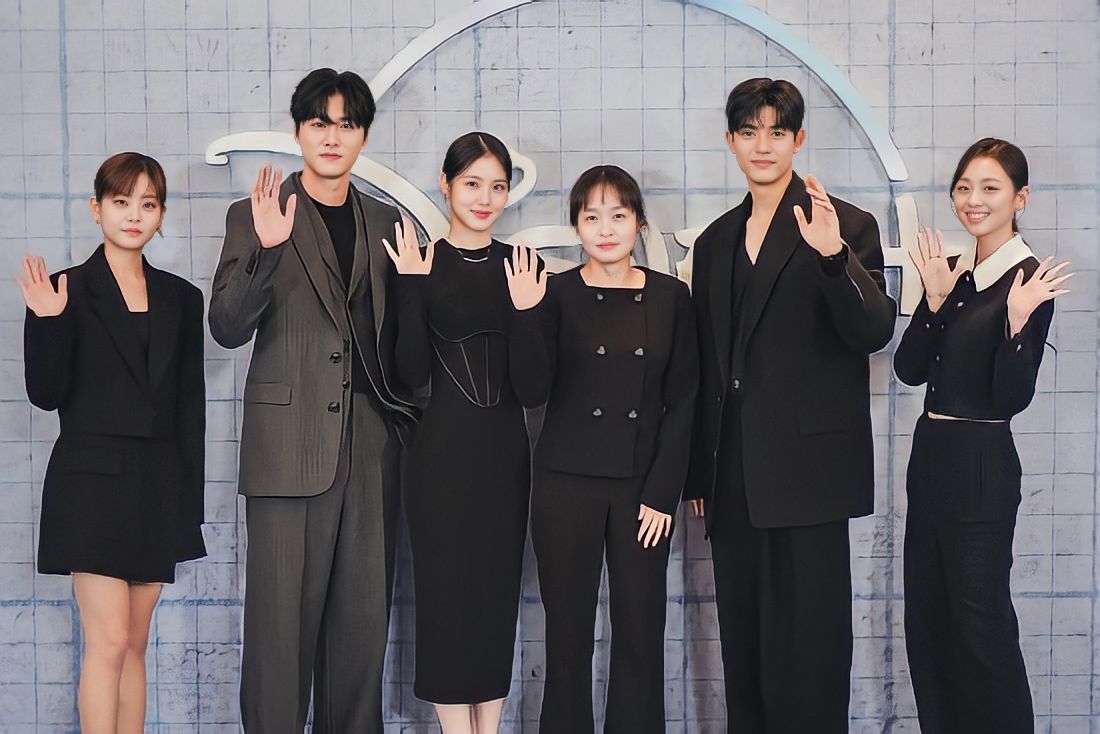 ---
On Challenging New Roles
Shin Ye Eun, who plays Chan-mi, describes her as a strong character.
"As you can see from the still cut, he is a student preparing to be a shooter. After learning of my brother's death, I felt a little dark and heavy. The chant I was thinking of was originally a bright, outgoing kid, but as I delved into my brother's case, I felt like I was stronger, not a girl crush."
Also, trying a new genre from her previous projects pushed the actress to accept and give life to Chan-mi. To capture her character's contrasting personalities, Shin revealed not wearing any makeup but a hint of lip color, eyebrows, and sunscreen. 
Moreover, Lomon (All of Us Are Dead) described his role as "a student who studies well in school and plays sports," and "a friend who lives a hard life while working to pay for his sick mother's hospital bills." Soo-heon is also "good at fighting and a good kickboxer."
As the actor wears a school uniform again, wearing it seems to be "exciting" for him. However, this time, Lomon won't be running much but will "fight in a lonely situation." 
Lastly, Lee Soo Min portrays the interesting character of Joo-hin, who "has a secret that no one knows."
"She has had a crush on Soo-heon for a long time, so she is jealous when she sees Chan-mi getting closer, but as the story progresses, she gets caught up in the incident."
Director Kim also describes the actress as "a cutie on and off camera" and who portrays very well "a pretentious and cute villain-like character."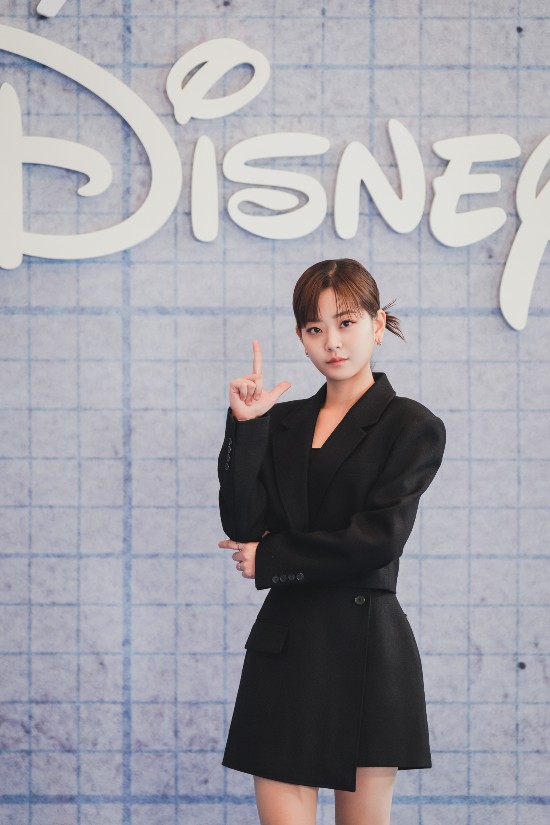 ---
Shin Ye Eun and Lomon's Dedicated Preparations
For a drama with action scenes, Shin Ye Eun challenges the genre for the first time and shared her shooting practices. 
"Actually, at first, I wondered if I could do it. I didn't fit in with athletes physically, and I thought I wasn't good enough physically, so I tried to try other sports besides shooting. The gun shakes a lot and is heavier than I thought. I used to carry dumbbells to get a stable posture, and I lived at a shooting range on my day off without filming. Fortunately, I think I came out well because the coaches helped me a lot." 
Furthermore, Director Kim commended the actress' efforts and improvements, enabling her to play all the action scenes herself while earning a player license. Also, Shin is delighted to show the skills she learned at school and is also proud of herself for her achievements.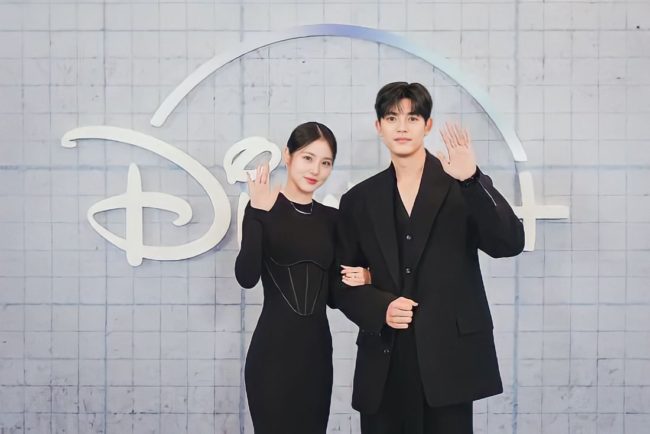 On the other hand, Lomon, who portrays a kickboxer character, prioritizes strengthening his physical condition. With that in mind, the actor has been exercising before shooting. 
"I went to an action group a few months ago and trained 3 to 4 times a week, and the steps didn't work well at first, so I used plastic alone in the Han River at dawn and practiced punches with the staff. I also grew my body more to give it an intense, cool feeling that fits the keyword of revenge. I did weight training every day for one and a half to two hours." 
Director Kim then relays the message she wants to convey through her work; 
"There is a situation where the protagonist himself comes forward about the crimes that occur during the play. Teenagers are forced to step up because they don't follow the simple common sense that if they sin, they should be punished. It wasn't created to raise a social issue, but I think it will give you some thought about it."
Disney+ original series Revenge of Others premieres on November 9!
---
Sources: Xports News
Photos: Disney+
Video: Zapzee