Netflix has confirmed the production and casting of the original series Hierarchy!
Directed by Bae Hyun-jin, Hierarchy narrates the story of a transfer student who has an ulterior motive in entering a new high school where the top 0.01% of the minority reigns as order and law.
Challenging the role of Jung Jae-yi, Jung Jae-yi, the eldest daughter of Jaeyul Group who is in a rivalry with Jushin Group and one of the queens of Juju High School is actress Roh Jeong Eui (Our Beloved Summer, 18 Again).
Lee Chae Min (Crash Course In Romance, Love All Play) takes the character Kang Ha, a transfer student at Shinju High School. He is a person with a secret behind a warm smile.
Correspondingly, joining the cast is rising actor Kim Jae Won (Stealer: The Treasure Keeper, Our Blues) who will portray Kim Ian. He is the successor to the Jushin Group and the No. 1 student in the Jushin High School.
In the role of Yoon He-ra, the incarnation of jealousy, actress Ji Hye Won will be in charge. She continuously impresses with impactful acting in dramas The Sound of Magic and My Perfect Stranger.
Lastly, the role of Lee Woo-jin, the second son of a family that has produced politicians for generations and who has both visual and affectionate nature, will be played by Lee Won Jung, who also appears in My Perfect Stranger and created a lasting impression in Extraordinary Attorney Woo.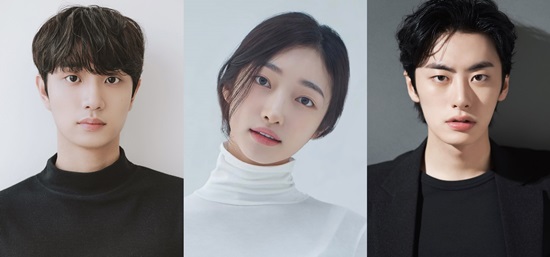 Hierarchy is the first series directed by director Bae Hyun-jin, who co-directed the dramas Alchemy of Souls: Light and Shadow, Big Mouth, and Start-Up with writer Choo Hye-mi penning the script. Backing up the production is Studio Dragon.
---
Source: xportsnews
Photos: 나무엑터스, 골드메달리스트, 미스틱스토리, 키이스트, 런업컴퍼니