Sporting its main cast for its latest plug, The Secret Romantic Guesthouse presents more details about the characters to move in the drama!
The Secret Romantic Guesthouse tells the story of a boarding house owner and three handsome scholars.
Penning the script are writers Kwon Eun Mi (Woman With A Suitcase, Gapdong, Royal Family) and Kim Ja Hyun (Bukchon Banseonbi's Path to Success); the drama will be directed by Kim Jung Min of Royal Secret Agent, Grand Prince and The Princess' Man fame.
Billed as a mystery romance among close-knit four youths, the series stars Shin Ye Eun as the boarding house owners while Ryeoun, Kang Hoon and Jung Gun Joo take the roles of the three scholars.
Accordingly, Ahn Nae Sang, Oh Man Seok, In Gyo Jin, Lee Mi Do, Han Chae Ah, Lee Jun Hyeok, Hyun Woo, and Hwang Boreum Byeol are announced to join the main cast.
"The Secret Romantic Guesthouse" Promises Lively Flower-Boy Cast and Extraordinary Heroine Story

"The Secret Romantic Guesthouse" Presents A Reliable Supporting Cast To Join Shin Ye Eun and Ryeoun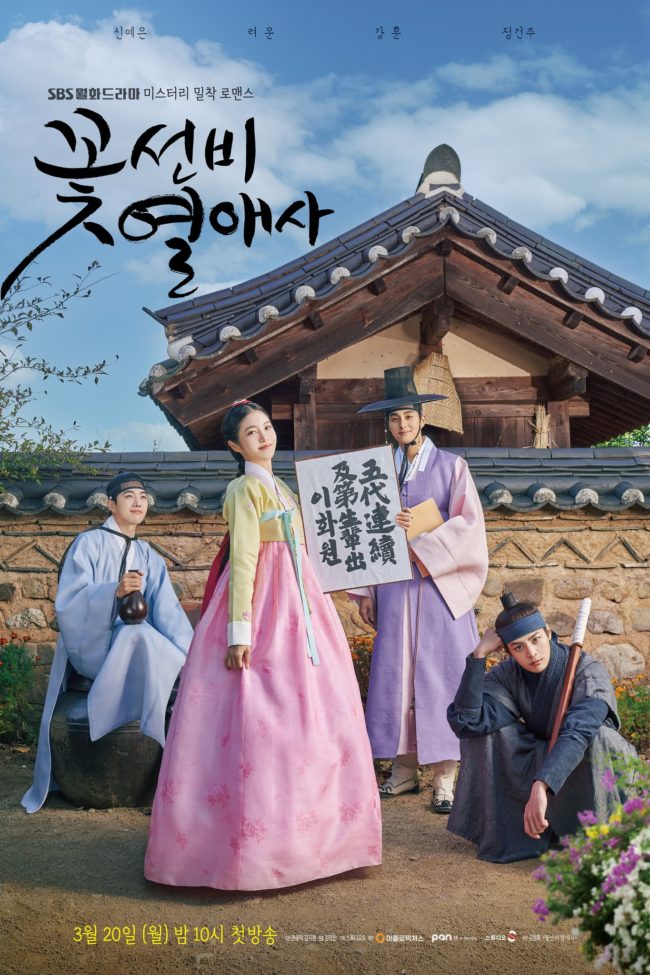 The 9-member group poster released on March 13 captures people with different thoughts foreshadowing a unique synergy.
Centered around Yoon Dan-oh (Shin Ye Eun), the owner of Summer Palace, a guesthouse that broke stereotypes, the characters are divided into left and right sides exuding contrasting vibes.
Notably, Dan-oh is the only one smiling among the nine characters. She beams brightly and puts her hands behind her back, showing an unwavering and sunny attitude. Interestingly, the characters in the Summer Palace other than Dan-oh appear suspicious with their varying motivations.
Lee Chang (Hyun Woo), who rebelled and became the king of Joseon, stood at the top and behind him is an intriguing shadow. He raises the tension by embodying a fierce king.
Then, Kim Si-yeol (Kang Hoon), Kang San (Ryeoun) and Jung Yu-ha (Jung Gun Joo) project unfathomable gazes.
Moreover, Kang San and Kim Si Yeol who are closest to Lee Chang, arouse curiosity by showing their formidable stance. Kang San looks determined while Si-yeol stares at a different direction with a pensive expression.
Correspondingly, Yu-ha is closest to Dan-oh and is seemingly wary of his surroundings. Meanwhile, Yuk-ho (In Gyo Jin) and Naju (Lee Mi Do) observe them with faces full of interest and concern.
On the other hand, Jang Tae-hwa (Oh Man Seok) and Hwaryeong (Han Chae Ah) are placed on opposite sides of Dan-oh hinting at future confrontation among them.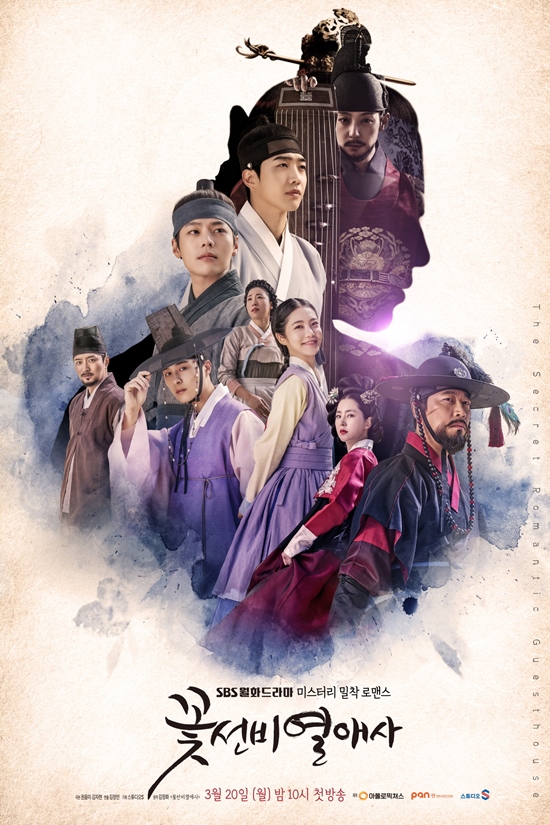 The Secret Romantic Guesthouse premieres on March 20 on SBS! International fans can watch it on Viu.
March 2023 Korean Dramas: "The Glory Part 2", "Divorce Attorney Shin", "Oasis", "Joseon Lawyer" & More