With its first two episodes, Today's Webtoon unfolds the truth behind the Korean webcomic industry and highlights the amusing tandem of Kim Sejeong and Nam Yoon Su.
Kim Sejeong oozes a quirky and joyous aura in the opening week of Today's Webtoon and left the viewers' smiling because of her adorable portrayal of On Ma-eum.
The series illustrates not only the lives of webtoon authors but also the people behind the webtoon service team. The cast succeeded in making the viewers touched and leaving them with smiles on their faces because of the heartwarming narrative.
nezryn watches Today's Webtoon on Viu!

Opening Week Ratings:

nezryn watched Today's Webtoon on Viu

Episode Recaps: First Look | 03 | 04 | 05 | 06 | Mid-Series | 09 | 10 | 11 | 12 | 13 | 14 | Finale Week + Series Review |

K-Drama Filming Location: The Place Where NEON Webtoon Had Its Annual Party In "Today's Webtoon"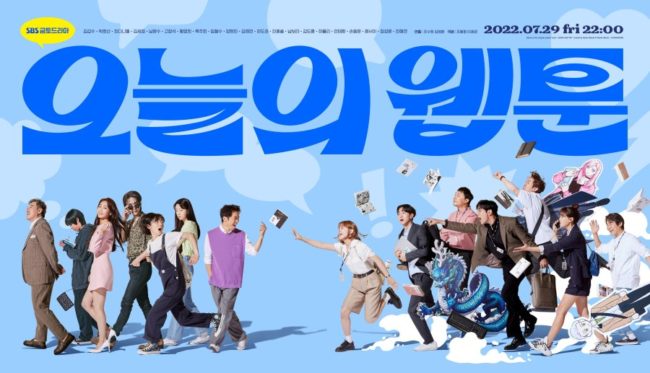 K-Drama Filming Location: The Place Where NEON Webtoon Had Its Annual Party In "Today's Webtoon"
---
Today's Webtoon Opening Week Highlights
On Ma-eum used to be a judo athlete for 15 years. Her life revolved around doing judo, however, an injury ended her career. In the meantime, she has been doing various part-time jobs including delivering food.
She is also a big fan of webtoons and imagines herself as the character of her favorite webtoon about a nine-tailed fox.
Furthermore, she gets a call from her friend for a part-time job and she gets to become a part of the vigilance team at NEON Webtoon's annual party.
She gets excited seeing all her favorite webtoon characters and writers. But she tries her best to calm down because she has to do her job first.
After the party, she decided to apply for a vacant position in NEON Webtoon and passes the first two rounds easily. Unfortunately, in the final round, others beat her with their technical knowledge, specifically Gu Jun-yeong.
Ma-eum had been depressed due to constant rejection from various webtoon companies, but her mood improved when she received a call from NEON offering her a one-year contract.
---
The Optimist and The Pessimist
"But I don't want to wait until the end to smile, I've learned that it's better to just smile as often as you can." – On Ma-eum
As the newbies of NEON Webtoon Service Team, Ma-eum is a sweetheart right off the bat. Her irresistible positivity affects everyone leaving them with a smile on their faces.
Being part of NEON Webtoon is a dream for her, the moment she finally sets her foot in the company she gazes in awe at the other employees and gets excited to work there.
Ma-eum's optimism is a breath of fresh air as it is heartwarming and humbling to watch her talk about her ambitions and positive outlook in life.
Gu Jun-yeong (Nam Yoon Su), another rookie to start his job at NEON, is an ambitious man who wants nothing but to improve and be successful in life. After finishing his training, he was assigned to be part of the Webtoon Service Team which he doesn't want in the first place.
He was treated like an errand boy by his supervisor, and his pride was pressed by his supervisor's backhanded compliments. He finally decides enough is enough and requests a transfer to another department.
The contrast between their personality is warm and cold. While Ma-eum is nothing but warm and like a burst of sunshine smiling all day long seizing the day with optimism, and loving her job; Jun-yeong is the exact opposite.
His cold personality makes him look stiff and demotivated. Additionally, he doesn't like hearing encouraging and cheering words, which shows how different their characteristics are.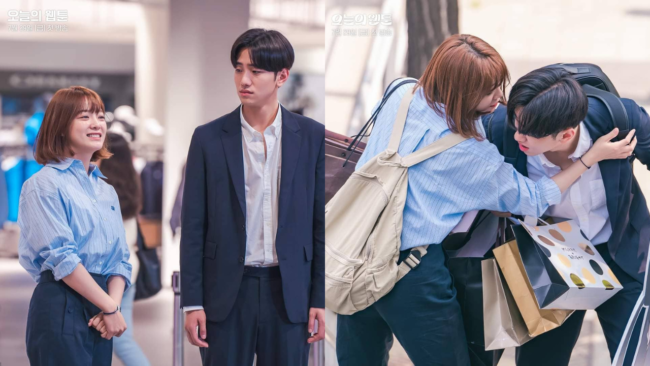 ---
On Ma-eum's First Mistake
Baek Eo-jin is a veteran comic artist turned webtoon writer. He is a traditional writer who prefers to draw on paper and have his assistants digitalize his art.
He's adorably out-of-touch with modern technology leaving him wondering and curious when Ma-eum said that she'll leave an encouraging comment on his webtoon.
However, after reading all of the hate comments that his assistants had been hiding from him, Writer Baek was devastated and ashamed of his work, and he abruptly requested that his entire webtoon be removed from the site.
Ji-hyung and the guilty Ma-eum waited all night outside of Writer Baek's house, hoping to make things right and convince him to continue writing for NEON.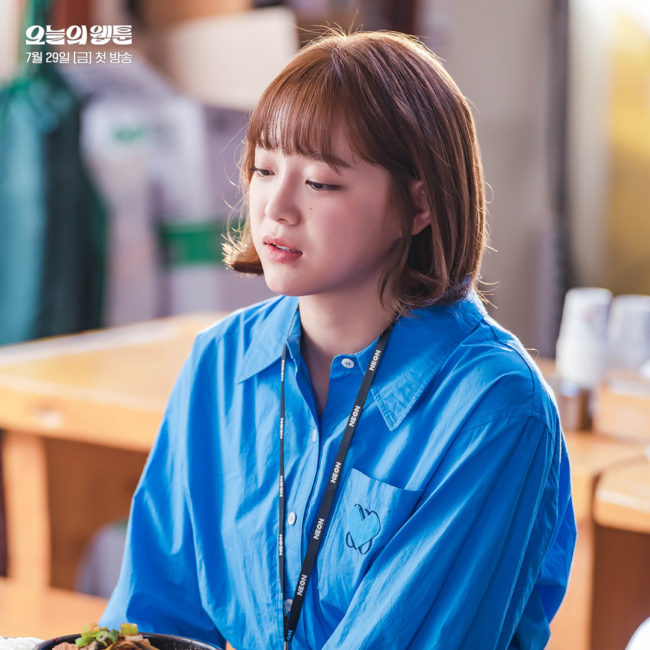 ---
Baek Eo-jin's Realization
It was a harsh wake-up call for Writer Baek, who realized that none of the heartfelt themes he'd done in his story had been conveyed to the readers.
He suddenly goes on hiatus leaving the Webtoon Service Team to worry about what will happen to their platform.
Meanwhile, when Ma-eum went to the dojo to spar with a friend to clear her mind, she noticed that the dojo's plaque is tilted downwards to make it easier for the athletes to read its words.
It was a lightbulb moment for Ma-eum realizing that it was all about the angle, she hurriedly went back to Writer Baek's house, where she carefully explains that as he aged, his posture grew more hunched.
Which changed the angle of how he viewed his art, resulting in oddly elongated chins, but to him, they all looked normal.
Furthermore, the heartwarming part is where Writer Baek's previous assistants enter the room where they expressed their gratitude and in return, they want to help him finish his story to help him through this setback.
Writer Baek agrees to continue drawing and adorably started learning how to draw digitally to keep up with modern technology.
"I thought I was pouring my heart and soul into my work, but it didn't make the readers feel anything." – Baek Eo-jin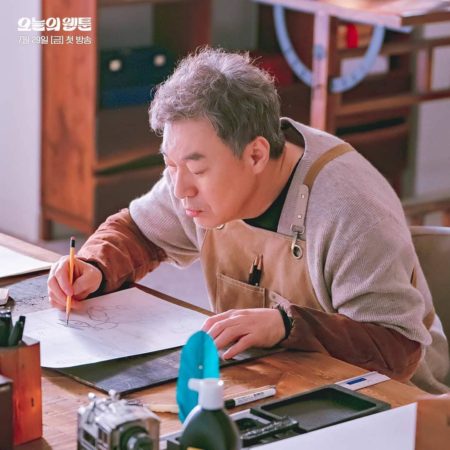 ---
Flipping Coins with Seok Ji-hyung
Ji-hyung (Daniel Choi) met Ma-eum again for the second time when she decided to apply at NEON Webtoon, it was an adorable second meeting when Ji-hyung pulled out a coin and asked Ma-eum if she likes heads or tails.
Ma-eum bemusedly answers heads, and he offers her the coin as a good luck charm.
Unfortunately, Ma-eum didn't pass the final interview, however, after three months she was called and offered a one-year contract which she gladly accepted. Ma-eum gets to shadow Ji-hyung which means they will be spending a lot of time together particularly following him to an interview with renowned comic and webtoon author Baek Eo-jin.
However, after writer Baek Eo-jin found out about the negative feedback his story has been receiving, he abruptly decided to request the NEON Webtoon Service Team to take down his story to their platform. He went on hiatus that made the whole team worry.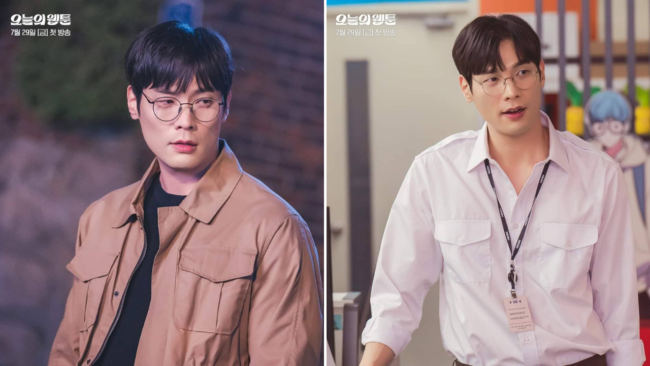 Furthermore, while waiting for the bus with Ma-eum, Ji-hyung attempts to lighten up the mood by pulling out a coin for another coin toss, however, it landed on tails which the option means that Writer Baek will not return for a while.
Both of them stared at it for a while before Ma-eum grabs Ji-hyung's hands and flips them over. She then smiled brightly, reassuring Ji-hyung that writer Baek will return. Then she rushes off to catch her bus leaving Ji-hyung stunned.
The chemistry between Ma-eum and Ji-hyung is captivating and the wholesome moments between them are something to keep an eye on. Additionally, Ji-hyung's forgetfulness which makes him look adorable because he always forgets where he parked his car is quite hilarious.
---
Today's Webtoon Opening Week Musings
Today's Webtoon is a realistic drama despite its comedic overtones; the webtoon team's performance shows how the team has grown stagnant, and how they have been playing it cool handling the authors of their platform.
It's also interesting to see the authors' various points of view when writing their stories. Writer Baek Eo-jin's setback for example left a noteworthy nudge.
In particular, it illustrates how negative feedback affects a writer and how difficult it is for writers like him to adjust to a fast-paced world with modern technology.
Moreover, it was adorable to see how Writer Baek Eo-jin started to give it a try drawing using modern technology.
Admirably, Kim Sejeong did not disappoint and did a wonderful job portraying On Ma-eum. She perfectly captured her determination and optimistic qualities without going overboard into cheesy and toxic positivity.
Moreover, Gu Jun-yeong may look stoic, but he was trying his best to do well in this field and try to fit in. Unfortunately, he doesn't know how to, thus, he felt demotivated and discouraged.
Ultimately, if there is one person who will restore his confidence, that will be On Ma-eum.
Looking forward to how Gu Jun-yeong will slowly loosen up and starts fitting into the team with Ma-eum's spirited vibe.
Join On Ma-eum's adventure on Today's Webtoon every Friday and Saturday at 10:00 pm at Viu!
---
Photos: SBS Drama | Videos: Viu Philippines